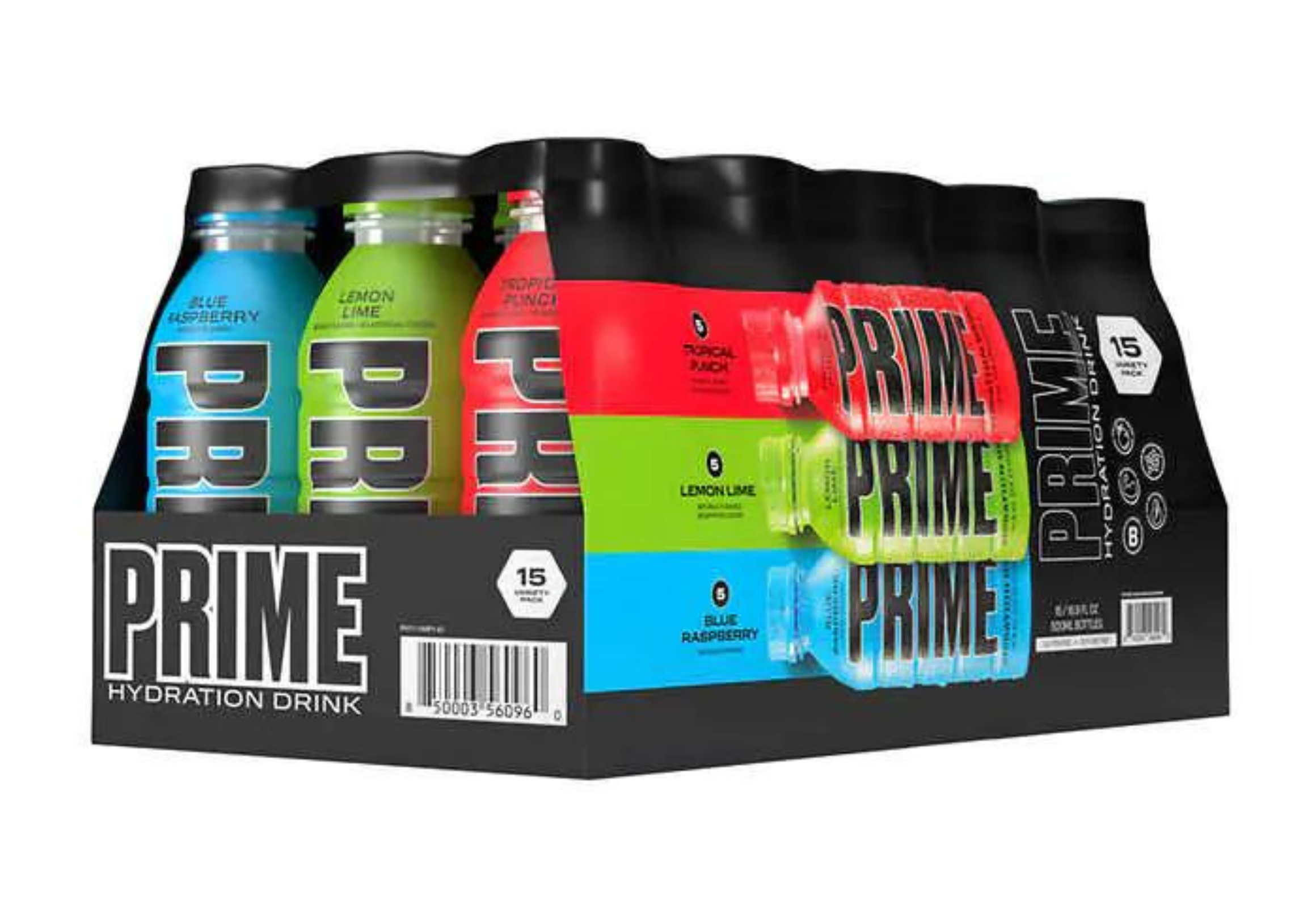 Get all the new deals and savings hacks straight to your inbox
Through Oct. 8,
Costco
members can enjoy a $4 discount on the Prime Sports Drink. This beverage is currently on sale for $14.99, reduced from its original price of $18.99. The variety pack includes three flavors: Blue Raspberries, Lemon Lime, and Tropical Punch.
It's important to keep in mind that this deal is exclusively available at select Costco Warehouse locations. Prices and availability may fluctuate, so for precise pricing details, please contact your local Costco and inquire about item number 1735025.
You'll need a Costco membership to score this deal. Become a Costco member by signing up for a membership. To learn more, read our complete Costco membership guide.
Costco offers the Gold Star Membership at $60 annually, entailing member-exclusive savings and two cards. The Executive Membership, priced at $120, provides more benefits, including 2% rewards on qualifying purchases, extra savings on services, and perks for select travel options. A Business Membership, also $60, offers savings and allows affiliate cardholders. Opt for the Executive tier if you spend over $500 monthly at Costco to earn your fees back in rewards. Those seeking consistent savings should go for the Gold Star Membership, capitalizing on member-only discounts and in-store offers.
If you don't want to add a Costco membership to your budget, you can learn how to shop at Costco even without a membership. Be aware that some items may not be available for purchase and a 5% fee may apply at checkout for nonmembers.
Check out the hottest Costco Coupon Book deals and snag savings on tech, apparel, furniture, and more.
Our team gathered up the best Costco Warehouse savings tips. This article has 27 tips to help you maximize your savings at Costco.
Take a look at the top deals at KCL this week, and consider downloading the KCL app so you can set deal alerts for your favorite stores and products.
Text DEALS to 57299 and be the first to know about the hottest deals each day.