We're reader-supported and only partner with brands we trust. When you buy through links on our site we may receive a small commission at no extra cost to you. Learn More. Product prices and availability are accurate as of the date and time indicated and are subject to change.
Who else remembers Zoo Pals, the plates that were made to "make eating fun?" The paper plates feature friendly animal faces and were portioned off into three sections: a large one for the main course and two smaller compartments for sides, snacks, and dips. Since everyone seems to be hopping on the bento box lunch trend, it makes sense that shoppers are going crazy for these portioned-off plates.
And I'm not exaggerating the hype. The Zoo Pals plates, made by Hefty, only came back to Amazon on Aug. 17. And shortly after they relaunched, they were completely wiped out of stock.
The Zoo Pals plates are still out of stock at the moment, but we're setting up alerts and checking inventory all the time to see when they come back. And once they return, we'll be the first to let you know. Consider this your official restock guide!
For more smart shopping tips and savings hacks, text HACKS to 57299. Or, download the Krazy Coupon Lady app.
Find Zoo Pals plates on Amazon to get the best price.
A couple of retailers like Mercari and eBay have official Hefty Zoo Pals plates available, but they're severely overpriced. That's probably because these plates are likely from the original launch, preserved and kept for years in original packaging. We actually found a listing where the seller was asking for nearly $80 for a pack of 20. That's $4 a plate.
However, you can find brand-new relaunched plates right on Amazon. They also come in a pack of 20, at a price of $6.99. That brings the price down to just $0.35 apiece.
Amazon
The 7.75-inch plates sold out quickly after they became available on Aug. 17. However, we're going to check inventory every day to see when they return. You can also click the link below to find the product listing.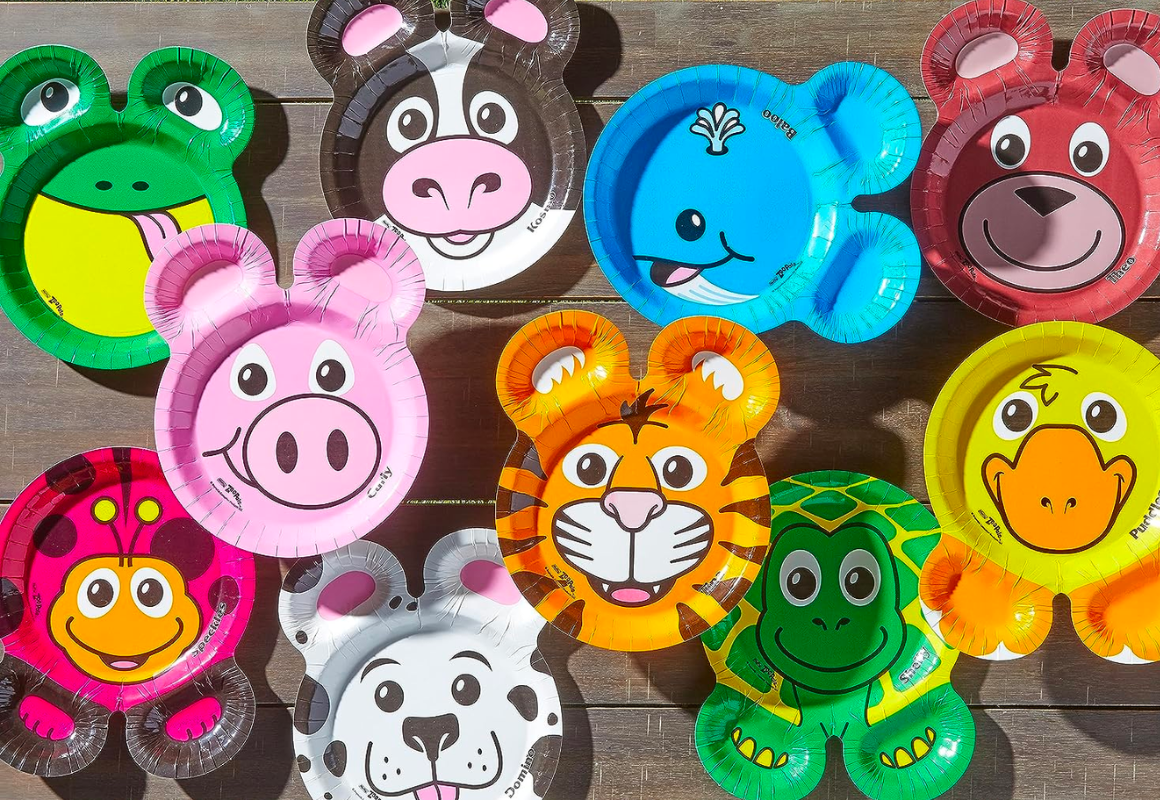 Target
Target also just offered them online a few days after the Amazon release. They also sold out quickly. But when they return in stock, you can get the plates for just $0.24 each.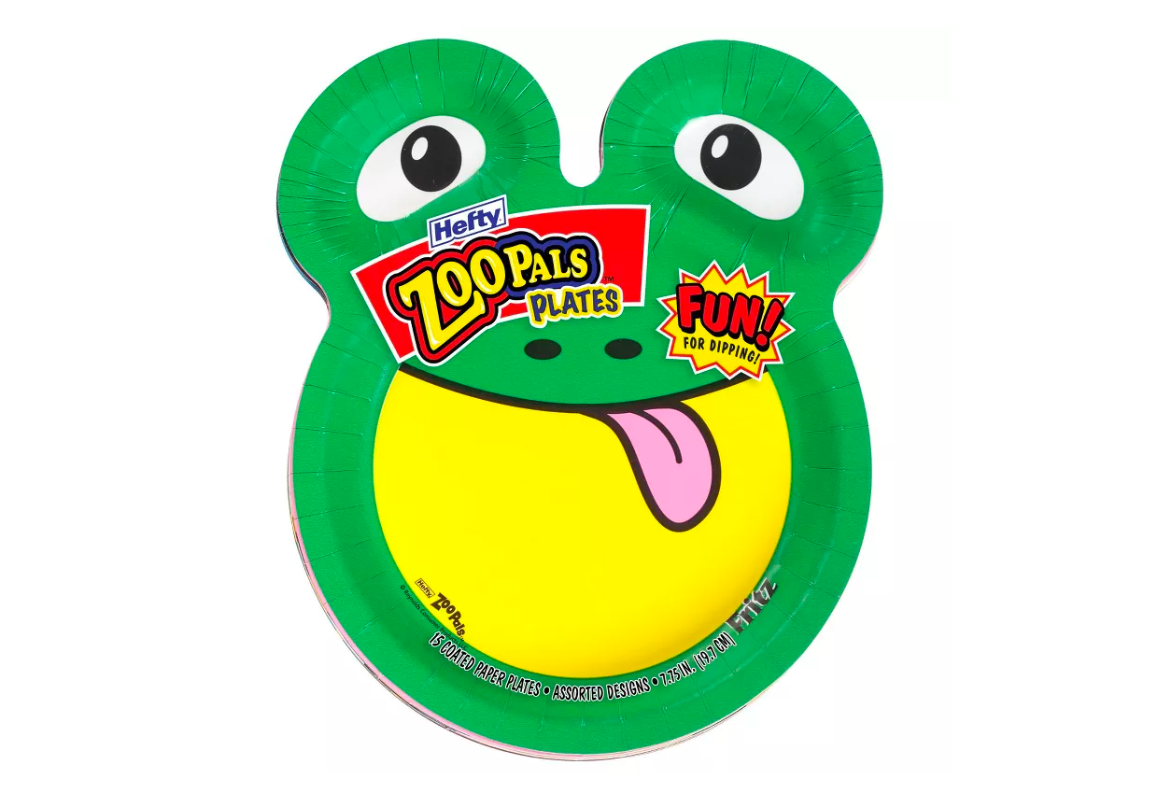 MOBILE COUPONS NEEDED
5% off - Target RedCard Savings
Etsy
If you want to keep the theme going throughout the tablescape, we also found these Zoo Pals-inspired coasters on Etsy. They're a little pricier since they're handmade, but they make for a great collector's item that'll last you forever.
RELATED: New Bluey Advent Calendar Is Available Again for Preorder on Amazon!
The Zoo Pals plates came back after years of high demand.
"Over the last nine years, we have received many calls, social media, and even petition requests from fans to bring back Zoo Pals and the wait is finally over," a company rep said in a press release.
We get the demand. Portioned-off sections appeal to kids who don't like their foods to touch. Plus, the division makes it easier to offer a variety of foods to picky eaters. And we're not going to lie. The comeback might just be as exciting for us nostalgic adults as it is for the kids!