We're reader-supported and only partner with brands we trust. When you buy through links on our site we may receive a small commission at no extra cost to you. Learn More. Product prices and availability are accurate as of the date and time indicated and are subject to change.
Looking for cheap Snackles? Me too! Snackles hit shelves last month and since then have been selling out at a number of places. If you haven't heard yet, Snackles are collectible plushies similar to the mega-popular Squishmallow brand. But, unlike a Squish, these stuffed animals are plush characters holding versions of popular name-brand snacks.
The trending toy is growing in popularity, leading to increased prices at some retailers. If you want to get your hands on one of these cuties, read on for the best tips on finding cheap Snackles. This includes where to shop, how much to pay, and our favorite deals.
For more smart shopping tips and savings hacks, download the KCL app or text HACKS to 57299.
What are Snackles?
Snackles are super-soft stuffed animals that hold onto plush versions of their favorite snacks, hence the name. Basically just imagine junk food-themed Squishmallows. Snackles have the same aesthetic as a Squish. They're cartoonishly cute, with rounded features on rounded bodies.
They're surprisingly big, too. Each medium-sized Snackle stands 14 inches tall. There's also a small 5.5-inch size that comes in a blind bag. Currently, those are the only sizes available, but we anticipate more will be added as their popularity grows. Based on the names, it stands to reason that the characters will eventually be available in large sizes, too.
And, for folks who love to collect, there are 12 Snackles to choose from. There's an axolotl that holds Reeses, an elephant that holds a ChupaChup, and a dragon with Tabasco, just to name a few. All the snacks are brand-name and officially licensed.
RELATED: Where to Buy Rare Squishmallows in 2023
Where can you buy Snackles?
Currently, the little critters are available at all major retailers. Though not every retailer sells the larger size, they all sell the smaller blind bags. Here's a list of the places that carry Snackles:
Prices and availability vary by retailer. We'll get into which stores have the best prices next.
How do you get cheap Snackles?
The average price for a medium Snackle is $19.99, and $9.99 for a small. Of course, some places will have better prices than others.
So where do you find cheap Snackles? If you're interested in the smaller blind bag versions, I recommend Target if you have a RedCard or Walmart if you don't. Walmart sells the minis for $9.97, $0.02 cheaper than other retailers. But if you have a Target RedCard, the 5% discount brings the price down to the lowest price we've seen, at $9.49.
If you're looking for medium versions, try shopping in-store at wholesale retailers. We've seen a few sales at Sam's Club and Costco that bring the price down to way below the average price. For example, Sam's Club sold them for $17.98, or $2.01 less than Amazon.
However, the best price we've seen on cheap Snackles has been at Costco. They've sold the medium toys for $13.99, or $6 less than Amazon. Just note that we've only been able to find two of the 12 designs at Costco so far, so you might not be able to snag the one you've been looking for.
Our Favorite Snackle Deals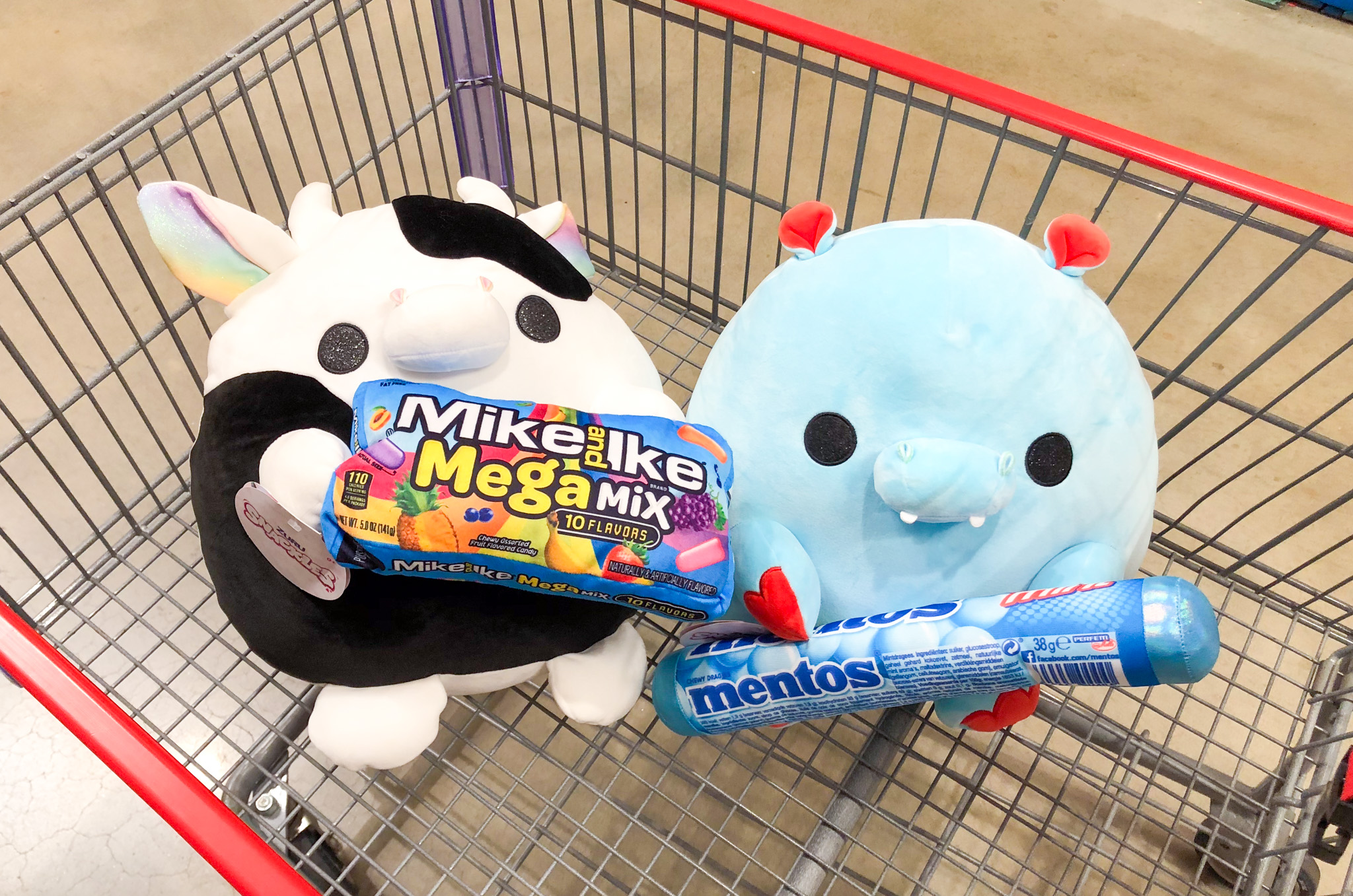 Zuru Surprise Snackles Medium Plush