We're reader-supported and only partner with brands we trust. When you buy through links on our site we may receive a small commission at no extra cost to you. Learn More. Product prices and availability are accurate as of the date and time indicated and are subject to change.
Shopping for rare Squishmallows doesn't have to be a daunting task. If you're wondering what in the world is a Squishmallow, let me paint you a picture. Ever wish you could cuddle with a giant marshmallow? Add some plush, a cute character, and you have a Squishmallow.
They're a cuddly plush that's taking retailers and social media by storm. If you were around for the Beanie Baby craze, the hype is the same. And just like the beanies, there are rare Squishmallows. I'm going to walk you through the fluffy land of Squishmallows, where to buy the rare Squishmallows, and how to know how much you should spend.
Text DEALS to 57299 and be the first to know about the hottest deals each day.
What are rare Squishmallows?
Everyone has their preference of which Squishmallows they want to collect. My son loves to collect any and all axolotl Squishmallows, for example. But just like other toys, certain ones are considered rare across the board. Want to see which Squishmallows are rare? Check out the Squishmallows Rarity Scale. And as of 2023, Squishmallows have a rarity scale indicator on their bio tags. The rarity corresponds to how many thousand units exist.
Squishmallows Rarity Scale:
First to Market: First 5,000 of that Squishmallow variety to hit the shelves.
Rare: Only 75,000 exist and have a silver foil.
Ultra Rare: Only 50,000 exist among select retailers and have a gold foil.
Special Edition: Only 20,000 exist and have a holographic tag.
Select Series: Only 10,000 exist, available only on Squishmallows.com, with a new one releasing each month; they have a black tag.
Check-In Series: The ultimate hide-and-go-seek. These have a purple tag and are part of the "Check-In Series."
Founder's Edition: You won't find these plush in the wild; you have to find a rare "Founder's Redemption Card" in packs of trading cards. Use this code for an ultra-rare, special edition Squishmallows.
Related: You can look for rare Squishmallows to drop during Five Below Squishmallows releases that happen on Sunday mornings.
There are different kinds of rare Squishmallows.
Squishmallows come in many different sizes, animals, and characters. If you have a favorite animal, chances are you can find a Squishmallow of it. Love food? There's a Squishmallow for that too. Squishmallows can be as small as 3.5-inch clips and as big as 24 inches. There are also accessories like headphones, slippers, mystery bags, trading cards, and backpacks. Here are some types of rare Squishmallows:
Axolotl Squishmallows
I'll admit, I'd never heard of an axolotl until Squishmallows began flooding my home. One of the rarest Squishmallows in 2020 and 2021 was Archie, the light pink axolotl, and in 2022 Treyton, the yellow axolotl.
Cow Squishmallows
If there's one thing the Squishmallows community loves, it's cows. There are tons of varieties of cows, too, from pastel-colored Easter Squishmallow cows to traditional brown cows. Ronnie the Cow and Connor the Cow are fan favorites.
Hello Kitty Squishmallows
Just when you thought Hello Kitty couldn't get any cuter, they make her into a series of Squishmallows. Costco is the best place to find the rare Hello Kitty Squishmallows.
Halloween Squishmallows
Halloween Squishmallows are one of the rarest subcategories. They have adorable ones like pumpkins, ghosts, and spiders. Jack the Black Cat Squishmallow is the rarest Squishmallow ever created. They only made 500 of him!
Disney Squishmallows
If you're a Disney fan, then you'll love the Disney Squishmallows. You can find characters from Nightmare Before Christmas, Finding Nemo, Disney princesses, classic Disney characters, and so many more.
TIP: Once you start your Squishmallow collection, you're going to want to know how to wash Squishmallows (it's easy!).
Where can you buy rare Squishmallows?
Squishmallows are sold across the United States, Canada, and internationally. You can find them online and in stores. Some of the top stores to shop for rare Squishmallows are Amazon, Target, Walmart, Walgreens, Five Below, and more. You can even find them in unique retailers like Cracker Barrel and Claire's. You can see the full list of Squishmallows retailers here.
My top tip for shopping for rare Squishmallows online without overpaying is to verify that the retailer is the same as the site you're shopping on. For example, if you're shopping on Walmart.com, be sure it says "Sold and shipped by Walmart."
Walgreens Squishmallows
online
. However, prices are a little more at Walgreens per size compared to other retailers.
Five Below Squishmallows
Almost every Sunday, there's a new
Five Below Squishmallows release
. These releases are available at 10 a.m. in stores and 5 a.m. ET online. Keep an eye on the
Five Below Facebook page
for sneak peeks. You can find small- and medium-sized plushes, headphones, trading cards, and mystery blind bags at Five Below.
Target Squishmallows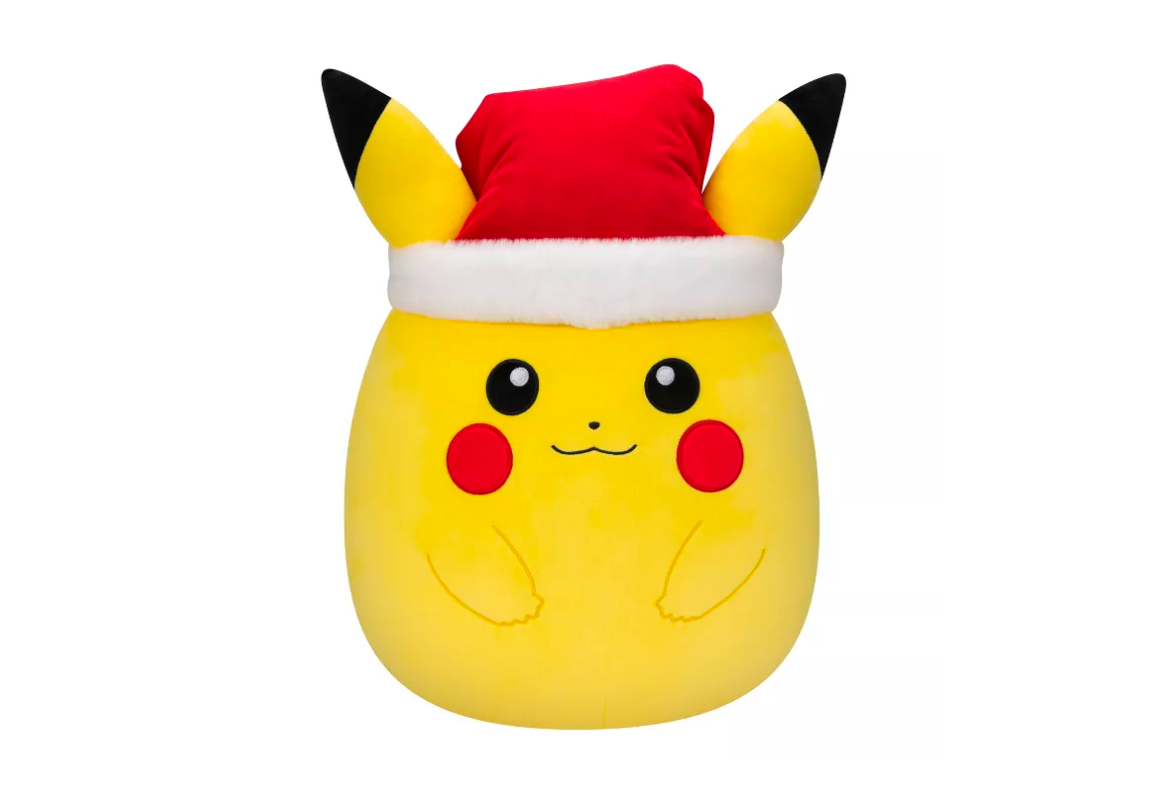 Shipping:
Free with RedCard or on orders of $35+
I love shopping for
Squishmallows at Target
. Target's great sales on toys include Squishmallows. Remember that extra 25% off Target toy coupon we get around the holidays? Yep — you can use that on Squishmallows. Target Deal of the Day? Yep! We scored 50% off select Squishmallows in June 2022, including an axolotl Squishmallow.
You can shop for Squishmallows in stores and online.
Walmart Squishmallows
Shipping:
Free with Walmart+ or on orders of $35+
If you're looking for the lowest price, then shop for your Squishmallows at Walmart. Not only is the price great, but they get holiday-exclusive Squishmallows. You can get them in stores and
online
. But be mindful of third-party price inflation when shopping online.
Amazon Squishmallows
Squishmallows on Amazon
is super easy because you don't have to drive around town looking for them. Amazon even has exclusive Squishmallows, like Jaiya the Sushi Squishmallow. But when they pop up online, you gotta be quick to check out. Amazon occasionally will allow you to preorder future Squishmallows too.
How much do rare Squishmallows cost?
Prices vary based on where you purchase your Squishmallows. Retail prices are consistent, but when you start shopping with third-party vendors and seller sites like Mercari or Facebook Marketplace, you'll pay over retail. But as a general range, here are the prices to keep in mind when you're shopping: