We're reader-supported and only partner with brands we trust. When you buy through links on our site we may receive a small commission at no extra cost to you. Learn More. Product prices and availability are accurate as of the date and time indicated and are subject to change.
If your child is heading off to college this fall, you might have a little sticker shock as they shop for their dorm room must-haves. Luckily, there are ways to save, from Target's college student discount (ends Aug. 26) to our stock-up deals for college students below. I rounded up all the dorm room necessities and found the best deals on socks, school supplies, deodorant and more.
Here's the Krazy guide to saving on dorm room essentials for 2023! Don't forget to text HACKS to 57299 to get money-saving secrets sent straight to your phone.
How to Save on Dorm Room Essentials
1. Don't pay more than $7 per towel. In fact, $3 per towel should be your goal!
Right now, bath towels are on sale for $7 at JCPenney, but that's still pretty pricey. You can also get a four-piece towel set, which includes two bath towels and two hand towels for $10 at Target, or a 6-pack of bath towels on Amazon for $23.99, which makes them $3.99 each.
But the best bang for your buck is at Walmart, where they're offering a 10-piece towel set by Mainstays for $13.97. This set includes four bath towels, two hand towels, and four washcloths. If it came with just the bath towels alone, it'd make them $3.49 each, which is good. But the fact that you get those plus two hand towels and four washcloths — all for just $13.97 — makes this a good price.
2. Stock up during these sock deals — and never pay more than $1.50 per adult pair.
I have two rules when buying socks: Always purchase in multi-packs and never pay more than $1.50 per adult pair. Hanes tends to go on sale pretty often at Target and on Amazon, but when Hanes isn't offering any promotions, I usually find the best deals on other sock brands at Walmart.
You can buy a 10-pack of women's low-cut socks by No Boundaries there for just $5.97, which makes them just $0.59 a pair. Since anything under $1 a pair is considered a stock-up price, that's a great deal. And if you're looking for men's socks, Walmart has 12-packs of men's low-cut socks for $10.98. That breaks down to around $0.91 each, a stock-up price as well.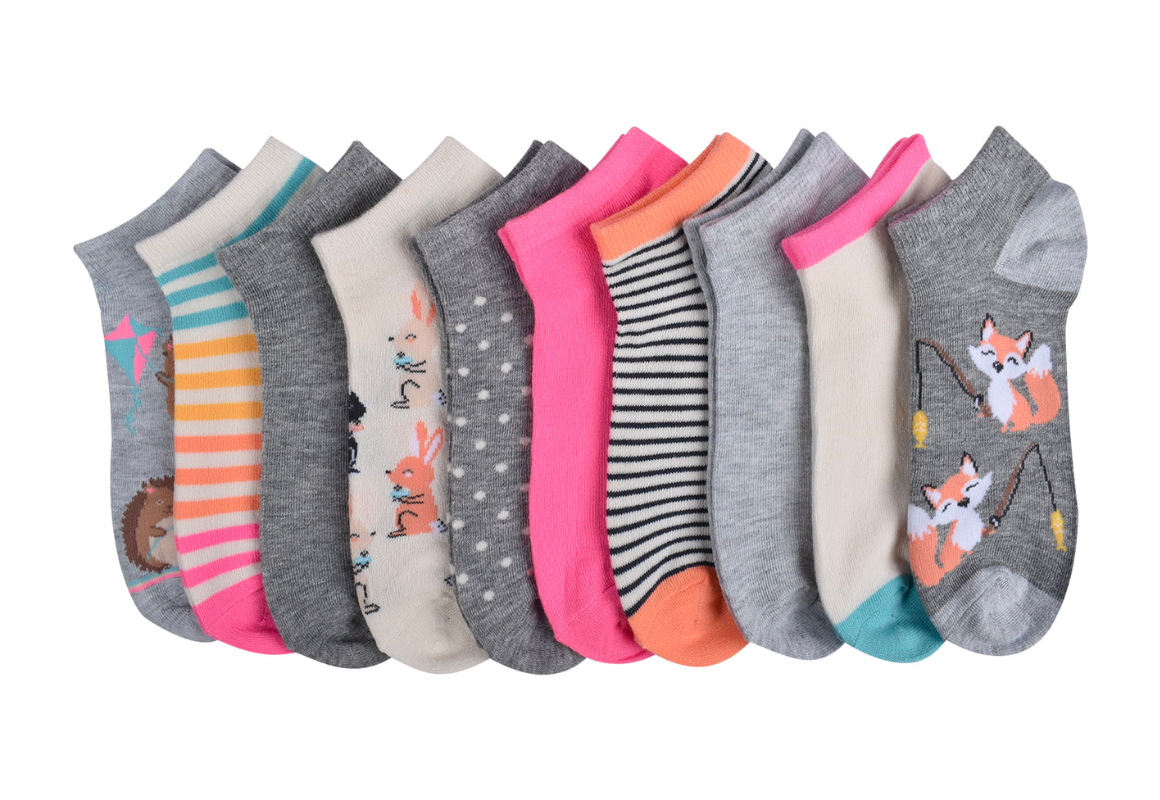 Shipping:
Free with Walmart+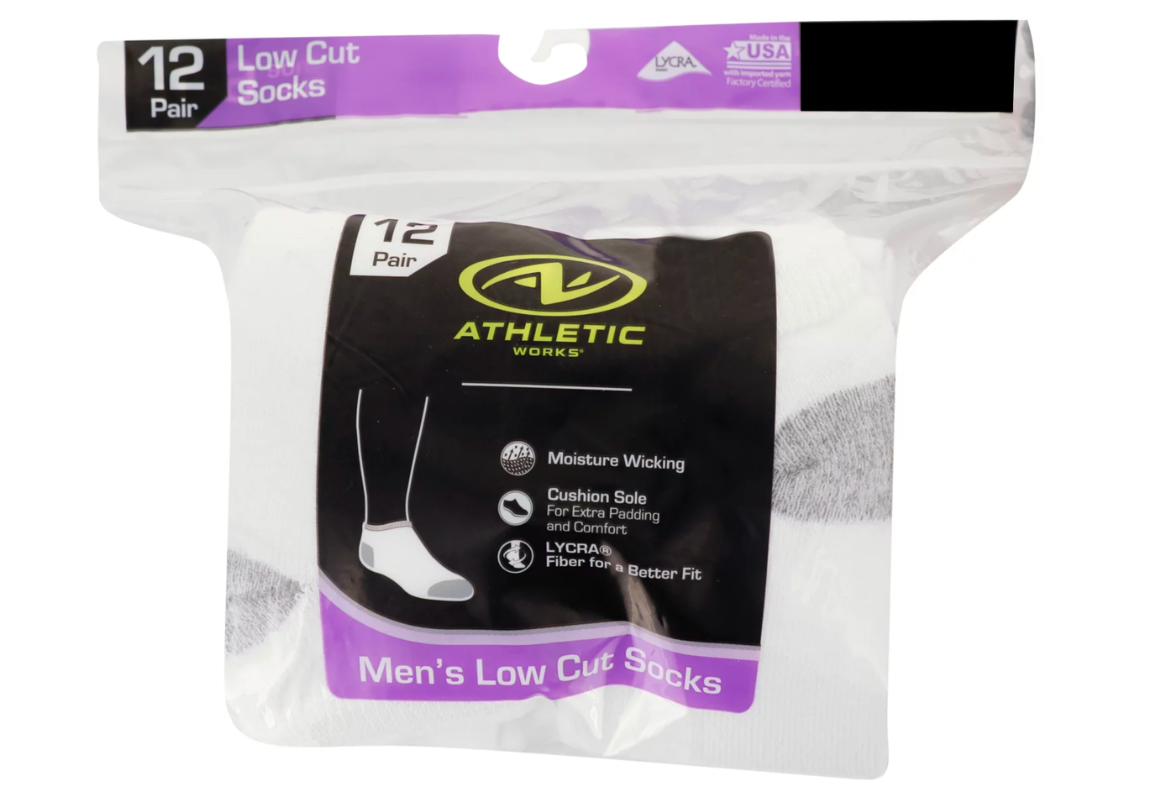 Shipping:
Free with Walmart+
3. Take advantage of Walmart sales on vacuums at the beginning of the school semester.
Walmart's known for their everyday low prices, but they tend to mark things down even more around the back-to-school season. For example, we've seen them offer savings on vacuums in early August in past years.
Even right now, you could save $55.23 on the Eureka Airspeed Bagless Upright Vacuum Cleaner at Walmart (reg. $99, Walmart).
We love this vacuum because it's powerful and lightweight, and the compact design can be stored easily in a dorm room.
4. Save on school supplies by shopping the sales only.
We're hoping your college student is either getting a laptop included in their college tuition, or bought one during Prime Day's laptop sales that just happened. But if they still need some supplies like pens, a good price on ballpoint pens would be $0.10 each, and you'll find that right now on Amazon, where you can get a 60-pack of BIC Round Stic Xtra Life Ballpoint Pens in black for $5.17. That's just $0.08 a pen.
Amazon is also your go-to for highlighters because you can get 61% off 5-packs of Bic Brite Liner Highlighters. They're marked down to $1.63, which makes them just $0.32 each. But for college-ruled notebooks, you'll want to head to Walmart, where Pen+Gear notebooks are on sale for $0.35, saving you 64% off the regular price. At Target, the cheapest one will cost almost three times as much.
As low as
$4.90
$6.99
(30% Off)
5% or 10% off with Subscribe & Save
As low as
$1.72
$3.99
(57% Off)
5% or 10% off with Subscribe & Save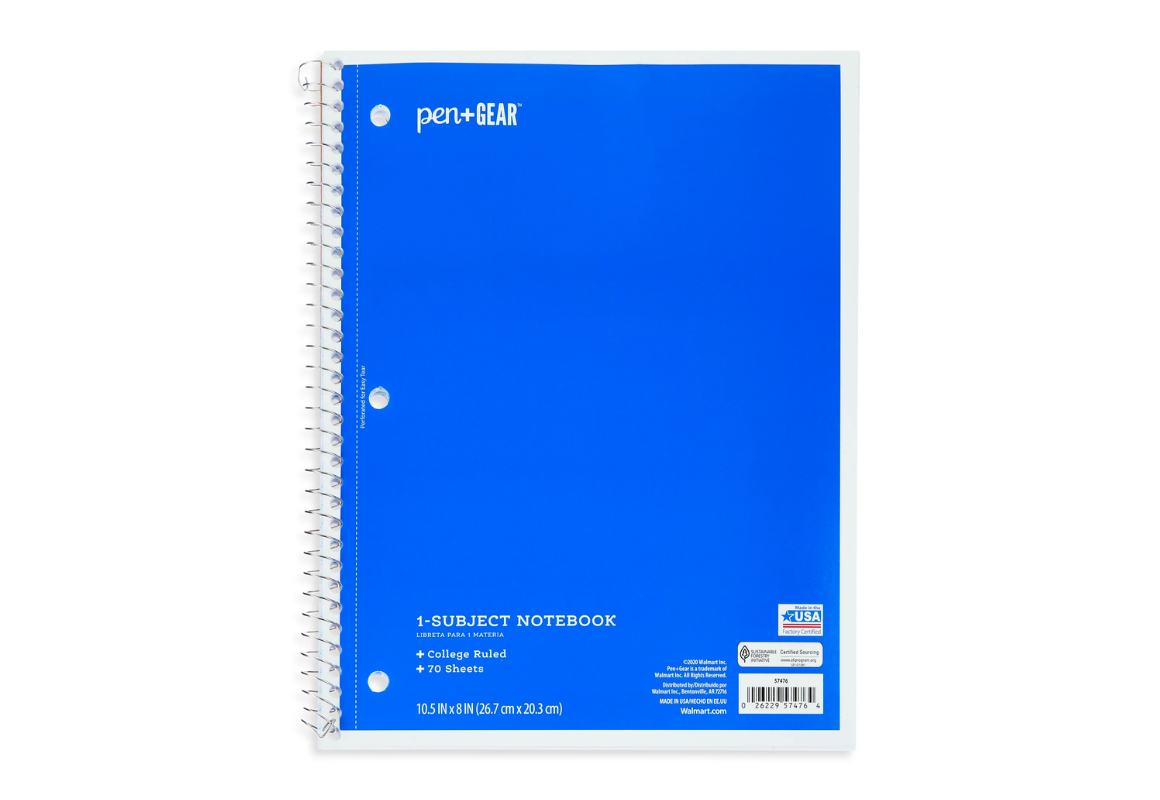 Shipping:
Free with Walmart+
5. Stock up when underwear hits $3 per pair.
Any adult underwear that costs under $3 per pair is worth stocking up on, and right now, 10-packs of Hanes' Boxer Briefs on sale for $20 at Walmart. That makes them just $2 a pair, and you're saving 31% off the regular price of $28.98.
If you're shopping for women's underwear, Hanes.com has a price you'll want to stock up on. You can get a 6-pack of Women's Cool Comfort Cotton Sporty Hipsters for $3.98. You'll save 64% with each pair costing just $0.66. This summer, we've also seen free panty promotions from Kohl's, JCPenney, Victoria's Secret, and more. The bottom line? Don't pay full price when there are plenty of underwear sales available.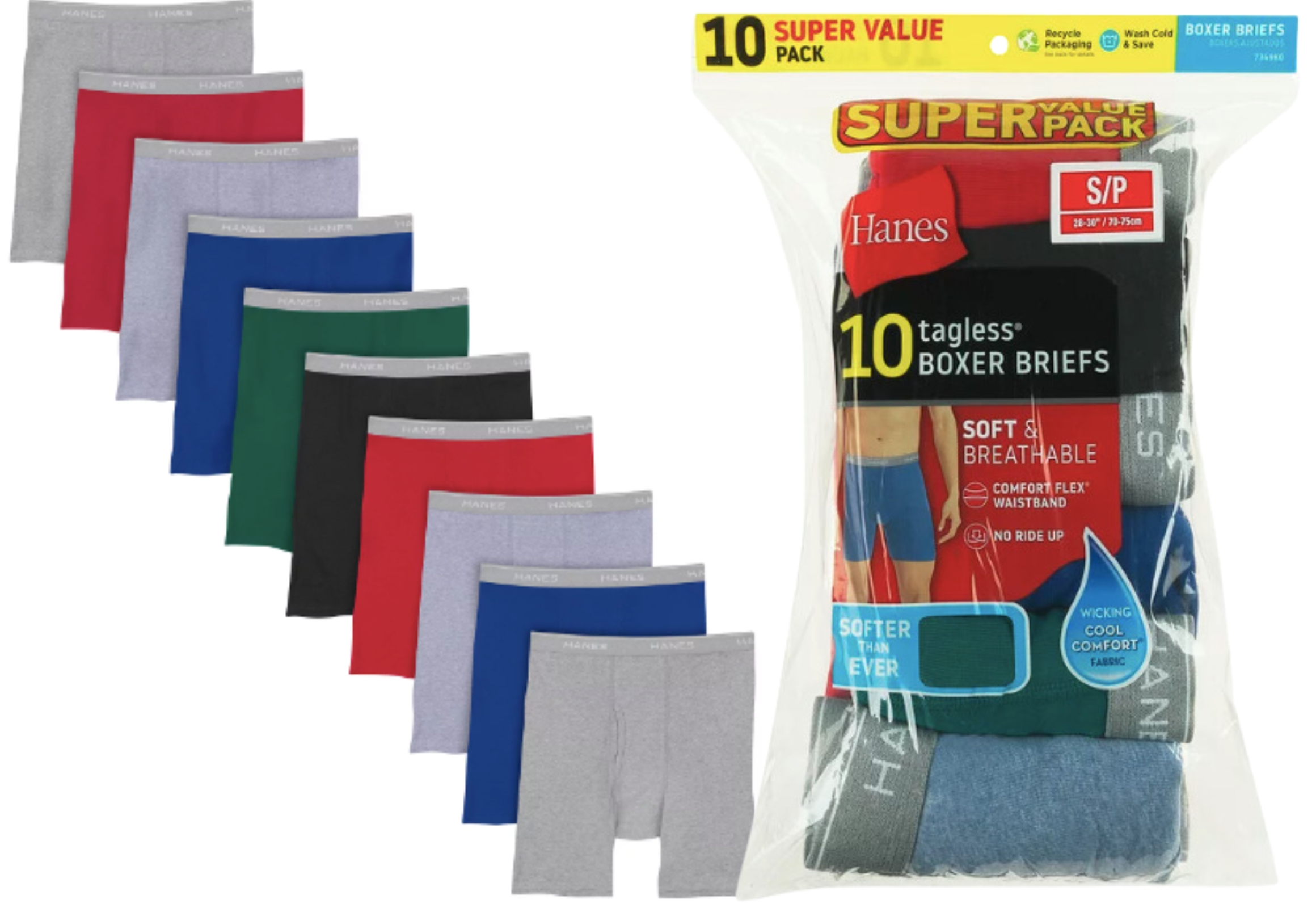 Shipping:
Free with Walmart+ or on orders of $35+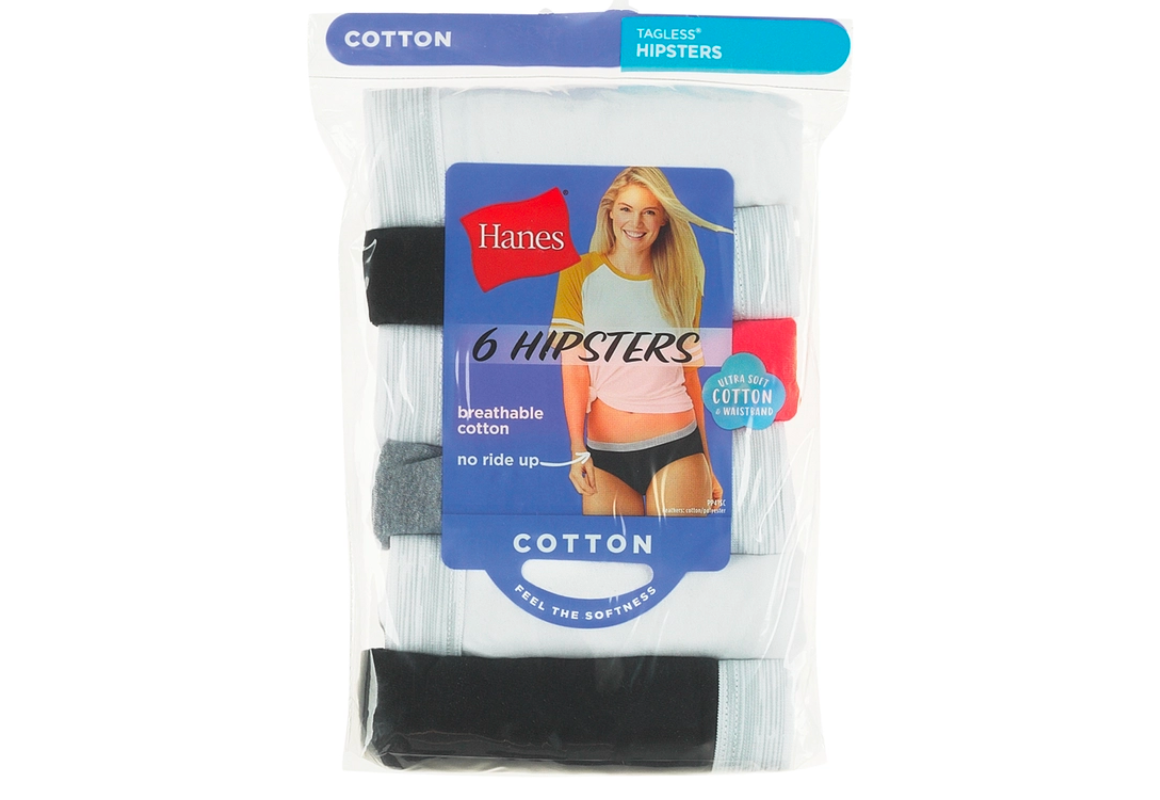 Shipping:
Free on orders $50+ with Hanes Rewards
6. Get up to 54% off Dove Men+Care at Walgreens for back to school.
I'll be sending my kid back to college with enough shampoo, conditioner, deodorant, and body wash to last him through the semester. That's because Walgreens is offering stackable deals with your myWalgreens account (free to sign up!) that will save you up to 54% on Dove Men+Care hair and bath products. Now through Sept. 2, you can get $2 off 2 Dove Men+Care Hair & Bath products. Plus, if you buy 2 Dove Men+Care products, you'll get $2 Register Rewards at checkout. And if you buy 3 products, you'll get $5 in Register Rewards.
I'd normally pay $12.98 for 2 bottles of Dove Men+Care 2 in 1 Shampoo and Conditioner, but by stacking these deals, I'll end up paying a total of $6. That's $3 per bottle — and I can use the $6.98 I saved towards his dorm room snack budget. (Ramen, anyone?) Reminder that you'll need a myWalgreens account to unlock these prices, but it's easy and free to sign up.
Buy 2, receive $2 Register Reward
MOBILE COUPONS NEEDED
$2.00/2 - Dove Men+Care Hair & Bath Products, Walgreens App Coupon
PRICE SUMMARY
Pay $8.00, receive $2 Register Reward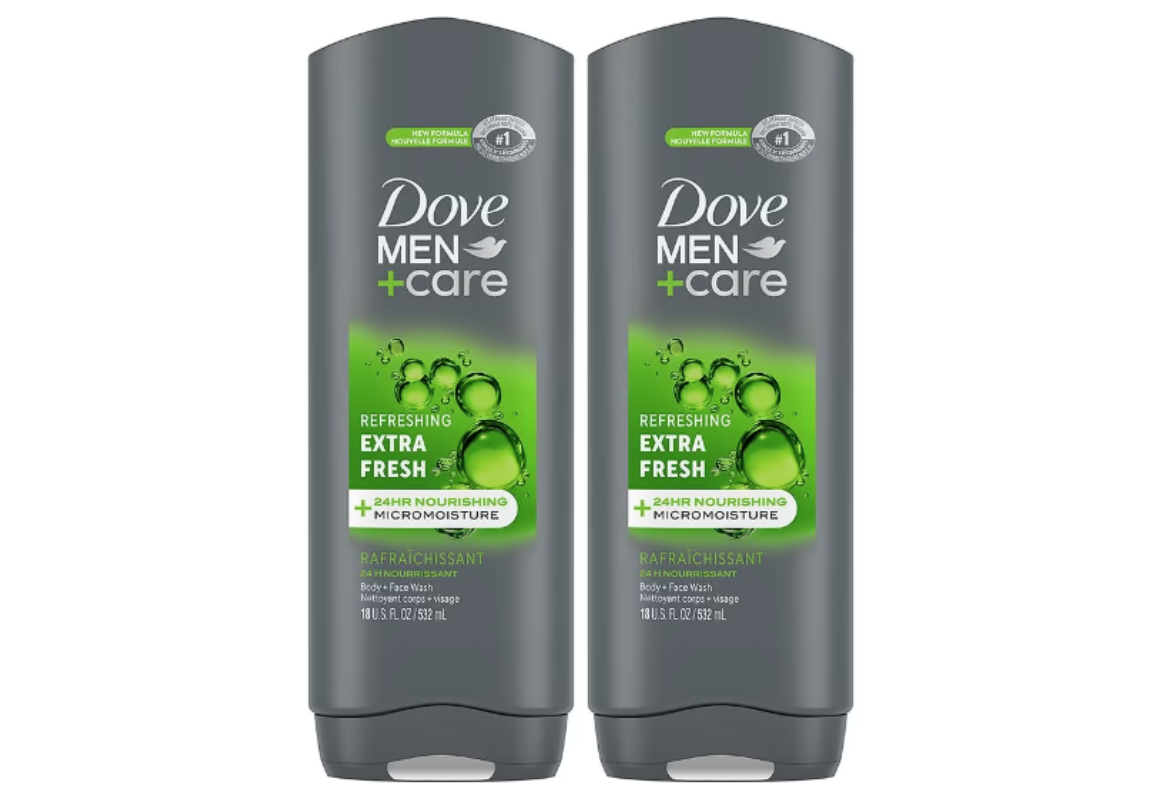 Buy 2, receive $2 Register Reward
MOBILE COUPONS NEEDED
$2.00/2 - Dove Men+Care Hair & Bath Products, Walgreens App Coupon
PRICE SUMMARY
Pay $12.00, receive $2 Register Reward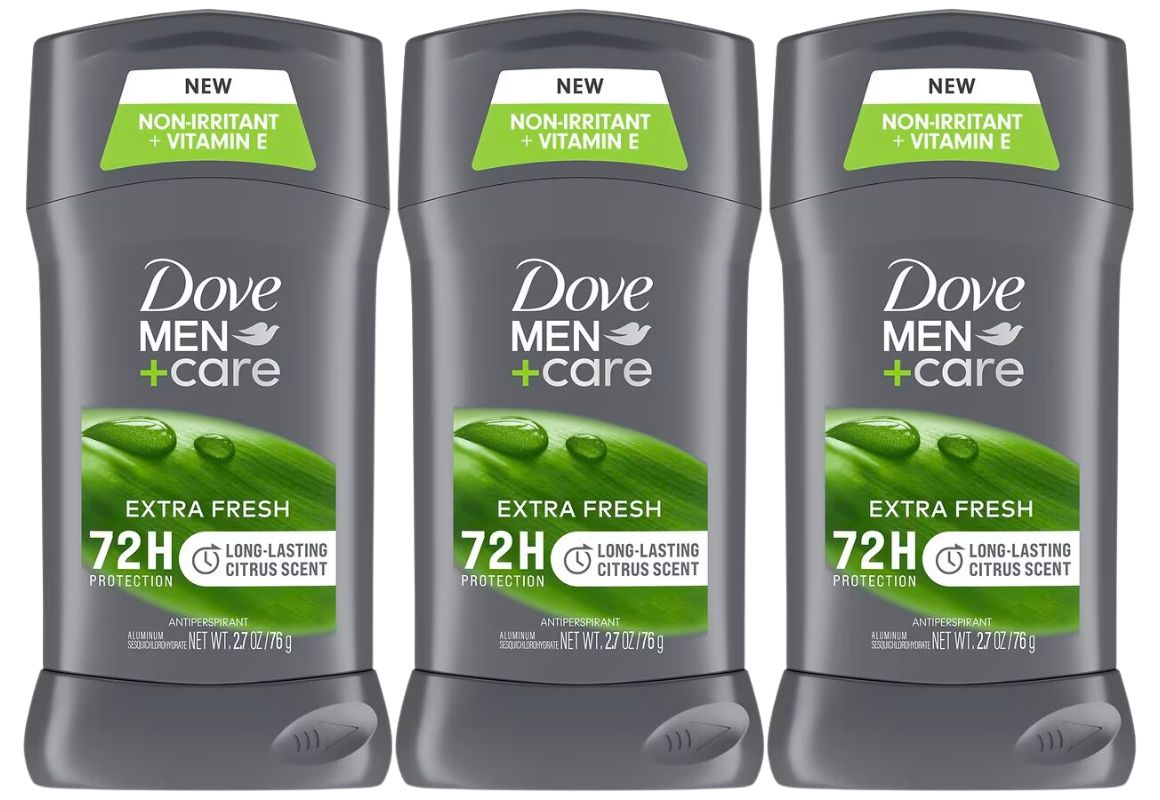 Buy 3, receive $5 Register Reward
PRICE SUMMARY
Pay $24.00, receive $5 Register Reward
7. Save over 70% when you buy late-night snacks like Easy Mac in bulk.
Since the only kitchen appliance allowed in most dorms is a small microwave, Kraft Easy Mac is a snack staple. Recently, Kraft started offering their popular Easy Mac in single-serve pouches, which is a lot cheaper than when you buy their mac and cheese in cups. For example, you'll pay $10.48 for a 12-pack of Kraft Macaroni and Cheese cups at Sam's Club. That makes each cup or serving $0.87. But an 18-pack of Kraft Easy Mac pouches — which actually come in bigger portions — costs $6.98. That's just $0.39 per serving, 55% less than if you bought the cups. And if you have a Sam's Club membership, you should stock up there. On Amazon, you'll pay 48% more, or $13.53 for the same 18-pack. Either way, you'll definitely want to buy in bulk: At Kroger, a 4-pack of Kraft cups costs $5.29, or $1.32 per cup. That means you'll save over 70% if you buy the 18-pack pouches in bulk at Sam's Club.
Another microwaveable snack that comes in clutch during late-night dorm study sessions is Maruchen Ramen. You can get a case — or 24 packages — of their chicken flavor for $7.36 on Amazon. That's like getting each one for $0.31. At Kroger, the individual packages cost $0.39 a piece, so you'll save 21% (and almost $2) buying the 24-pack on Amazon. I'm also stocking up on these two items because at less than $0.40 a package, Easy Mac and ramen cost at least 50 times less than ordering pizza or fast food for delivery.