It's no secret that teachers work hard. That's why we've done all of our homework to find the best teacher discounts and freebies. There's something for every educator here. You'll find teacher discounts on items for the classroom, including technology and software. Plus, free school supplies for teachers and more. Teacher Appreciation Week (May 8 until May 12, 2023) isn't the only time teachers can get freebies and discounts. Here's what you can get throughout the year.
Keep in mind that you will need your teacher ID and/or your school email to secure most of these offerings. So make sure to have those on hand to make any transactions smooth and simple.
Text HACKS to 57299 for more money-saving secrets and deals.
Free Colgate Classroom Kits for Kindergarten & First Grade Teachers are BACK!
Colgate is once again offering the Colgate Bright Smiles, Bright Futures program which donates classroom kits to help teach good oral care. These free kits come with Colgate toothpaste and toothbrush samples for 24 kindergarten or first-grade students. Now is the time to register to receive your kits as soon as they become available for shipping. To register, simply visit Colgate.com and fill out the request form now before they close the registration.
Limited-Time Deal: Enjoy a free Margaritaville at Sea Cruise to the Bahamas
Right now, the cruise line Margaritaville at Sea is offering a special Heroes Sail Free promotion on sailings through April 24, 2024, for military, police, first responders, AND educators. Once you verify your status, you'll get a free 3-day, 2-night cruise to Grand Bahama Island in The Bahamas. Here are all the details, including how to claim your cruise.
Apply for the Pets in the Classroom Grant Program.
If you want to bring pets into your classroom, here's your chance to get help with the cost. The Pets in the Classroom Grant Program offers educators various grants, up to $125. You can apply for the pets in the Classroom Grant program until June 1, 2024. Depending on the animal, you can get up to $125 in a one-time rebate grant. We've got all the details for the program and how to apply.
Grab a free appetizer every Friday at Pluckers Wing Bar.
Every Friday, from 3 p.m. – 7 p.m. teachers and school staff can enjoy a free appetizer at Pluckers Wing Bar. You'll need to show your staff badge to a Plucker's team member for this freebie.
Enroll your class now for FREE Zollipops.
To support the Million Smiles Initiative, Zolli Lollipops will donate Zollipops to schools and qualified organizations to help reduce America's tooth decay epidemic. If you're an educator or teacher, you can submit an application to receive free Zollipops for your entire classroom.
Zollipops are made with smile-friendly natural ingredients that are actually good for your teeth. Plus, they're free of most allergens (dairy is listed in their Caramelz, but other candies are vegan), sugar-free, KETO, diabetic-friendly, non-GMO, gluten-free, made with natural flavors, no artificial colors, and kosher.
Get five free Lysol Welcome Back Packs for your classroom.
Lysol and the CDC teamed up and created free Welcome Back Packs for your classroom. The packs contain activities and lesson plans that encourage healthy habits as students return to schools. Right now, you can sign up to get five of these free Welcome Back Packs from Lysol. Look for your packs to arrive in about six weeks. Although contents may vary, here's an idea of what to expect:
Four 18″x24″ educational Posters (handwashing, covering coughs and sneezes, staying home when sick)
One sheet of HERE for Healthy Schools stickers
One sheet of germ hotspot stickers
One mirror cling
Amazon Deals for Teachers: October 2023
As low as
$13.10
$14.56
(10% Off)
5% or 10% off with Subscribe & Save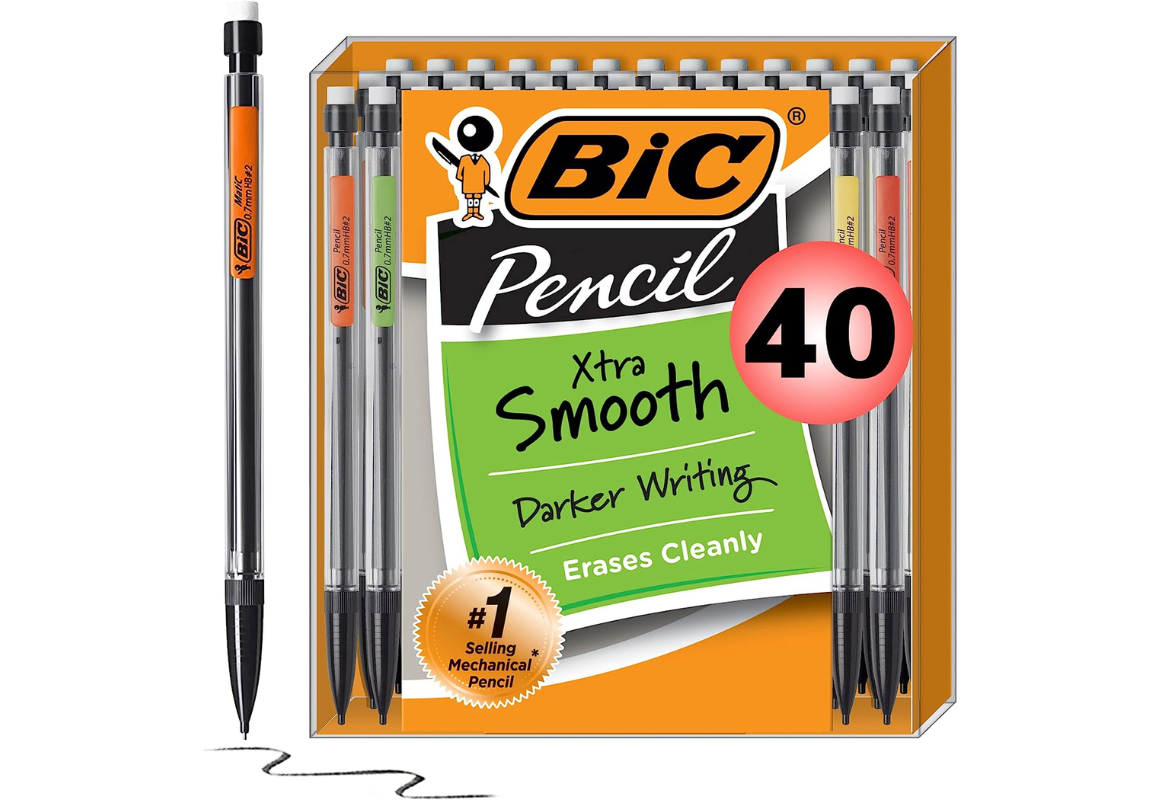 As low as
$8.90
$13.99
(36% Off)
5% or 10% off with Subscribe & Save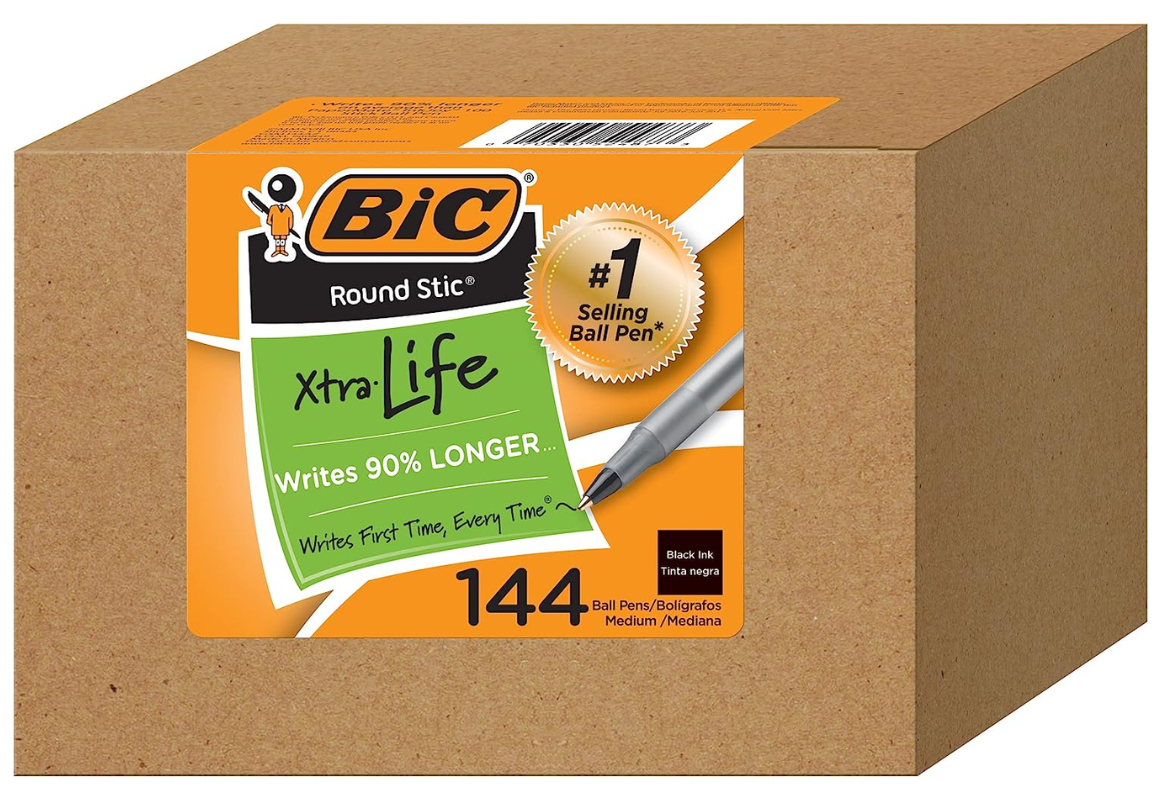 As low as
$13.78
$19.99
(31% Off)
0% or 5% off with Subscribe & Save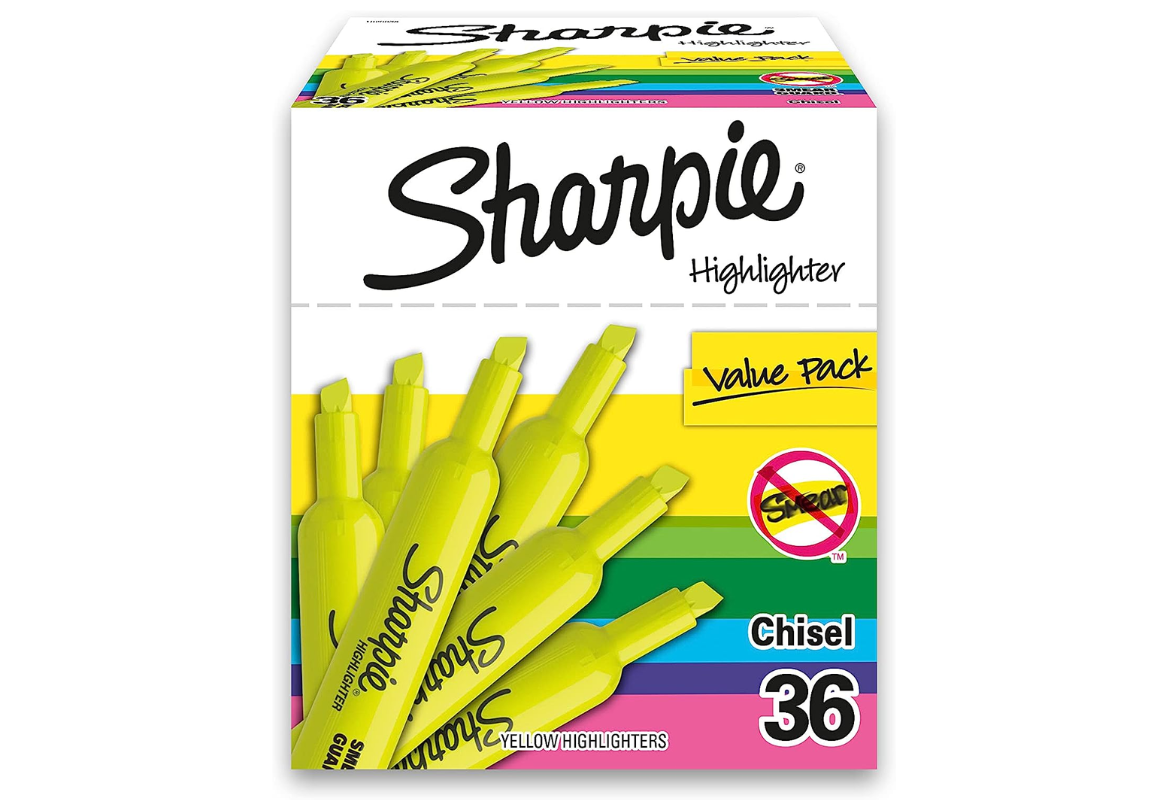 Back-to-School Freebies for Teachers
Year-Round Teacher Discounts
You find year-round teacher discounts for clothing, computers, a Caribbean vacay, and more. We will update this list whenever possible so you might want to bookmark this post so you don't miss the latest deals.
ABCmouse
ABCmouse allows you to take your K – 2 students on a virtual field trip or prep a whole month of lesson plans with a free account on ABCmouse.
Adobe
Adobe offers 60% off of their Creative Cloud All Apps plan (which includes Photoshop!) for qualifying students and teachers.
Amazon
Amazon has Kindle e-textbooks teachers can get for free on the Amazon website.
American National Parks
American National Park visitor centers give teachers 15% off any purchases in stores and online. This is for the gift shop, not entry/camping fees. Check with the park you want to visit to see if they offer this.
Apple
Apple gives educators 10% discount on Apple computers, iPads, and software with their Education Pricing program.
Asics
Asics offers 20% off all regular-price products.
AT&T
AT&T has a discount if your school has a partnership with them (sometimes as much as 25% off). Check your eligibility and discount level here.
Aveda
Aveda Get 20% off hair and skincare products at Aveda.
Birdies
Birdies gives teachers a 20% off regular price shoes.
Books-A-Million
Books-A-Million has an Educator Card that provides a 20% discount on all items purchased in store and free shipping on all eligible purchases from BooksaMillion.com. They also have an annual Educator Week with more discounts.
Bonobos
Bonobos, a men's clothing company gives 20% off their apparel and accessories for teachers who get verified.
Bose
Bose will give you up $30 off a $199+ purchase Bose teacher discount when you verify your eligibility through ID.me.
Cheap Caribbean
Cheap Caribbean gives teachers $150 off their next beach vacation booking through their website, CheapCaribbean.
Crocs
Crocs gives teachers a 20% discount on all full-priced styles.
Dick Blick Art Supply
Dick Blick Art Supply offers teachers a 10% off discount on all purchases once they sign up for Blick Art Materials' free Preferred Customer program.
Eddie Bauer
Eddie Bauer offers 10% off all full-priced items in-store to educators. Just show your ID in store.
Farmers Insurance
Farmers Insurance: Educators may be eligible for the Farmers Insurance "Affinity" discounts (which include teachers) of up to 10% depending on your location. Visit their website and get a quote and check your eligibility.
Half-Price Books
Half-Price-Books has a free Educator Discount Card that'll get you 10% off purchases in store, year-round.
Hanes
Hanes, which includes Hanes.com, Champion.com, OneHanesPlace.com, and JustMySize.com, gives teachers (even retired ones) 10% off.
Headspace
Headspace provides a free meditation account for educators when they use their school email.
Hello Bello
Hello Bello offers ID.me verified teachers 15% off their purchases.
J. Crew
J.Crew has a teacher discount that gives college educators and students a 15% off everything in-store and online. The catch? The 15% discount for J.Crew is not valid in-store at J.Crew Factory and JCrewFactory.com or for phone orders.
Joann
JoAnn has a free Teacher Rewards program you can join that offers 15% off every single purchase, online and in store.
Kennedy Space Center
Kennedy Space Center offers teachers throughout the U.S., Puerto Rico, and the Virgin Islands a free complimentary Educator Study Pass to their visitor complex. Teachers must prove their position by bringing an active teaching certificate from the U.S., Puerto Rico, or the Virgin Islands, a photo badge showing the title teacher or educator, or a dated and signed (by the school principal) letter on school letterhead.
L.L. Bean
L.L. Bean provides teachers a 10% discount on all regular priced items.
LensCrafters
LensCrafters offers teachers 50% off on lenses (but not frames).
Lenovo
Lenovo: Take 5% off computers, tablets, and more when you verify your eligibility through ID.me.
Levi's
Levi Strauss & Co. offers a 15% teacher discount regular priced items.
Madewell
Madewell offers a 15% teacher discount (for a limited time) on everything in-store and online for college educators and students.
Marriott
Marriott offers special educator rates at select locations. Tell them you're a teacher when you book and plan to have your ID at check-in.
Mattress Firm
Mattress Firm offers teachers and other school employees a 10% – 20% discount once you verify your eligibility through ID.me. You'll get a one-time use discount code. Every 90 days, you can reverify for another code.
Michaels
Michaels offers a Teacher Discount you can use on your purchases, anytime. Heads up — you can't combine this discount with any other coupons, but you can combine it with Michaels Rewards (and you can qualify by becoming an in-store instructor, too.)
Microsoft
Microsoft gives teachers Microsoft Office 365 Education for free (which includes Word, Excel, PowerPoint, OneNote, and Teams). Microsoft also offers teacher discounts of 5% – 10% off select devices.
Puma
Puma offers 10% off shoes, apparel, and everything else verified teachers order online.
Reebok
Reebok gives a 50% "Heroes Discount" online for teachers (and other civil servants).
Samsung
Samsung gives educators up to 30% off when you verify eligibility through ID.me.
Sea World
Sea World offer free admission when you register for the Teacher Study Pass through GovX ID. The last passes were valid through Sept. 5, 2024 for teachers in Florida. The pass for Southern California instructors is still valid through Dec. 31, 2023 (however, your first visit had to be before July 31, 2023).
Staples
Staples has a Classroom Rewards program that allows parents, students, and others in your community donate rewards that they earn when shopping Staples to your Classroom Rewards account within the Staples Connect app. As an educator you can also earn 5% back in rewards on Staples purchases that gets added to those other donate to you.
Steve Madden
Steve Madden offers teachers up to 25% off.
T-Mobile
T-Mobile: Educators get 15% off their Go5G Plus plan and has a whole page dedicated to their teacher discounts.
Tarte
Teachers can take 40% off their entire order at tartecosmetics.com. Just enter your information to verify your teacher status and enjoy the 40% off savings.
The Wall Street Journal
The Wall Street Journal offers college professors complimentary access to digital subscriptions if you're a college or university partner with them.
The Washington Post
The Washington Post offers an academic rate of $1 per four weeks of issues.
Thrift Books
Thrift Books gives teachers get every fifth book free (up to $7 value).
Under Armour
Under Armor has a big group of people they give 20% discounts to at their online store, and that includes teachers.
USA Today
USA Today offers free articles and resources through their USA Today Educate program.
Verizon
Verizon offers a Verizon Teacher Discount, that allows teachers to get a $25 discount a myPlan line based on the eligibility of your school/employer. Enter your information on Verizon's discount page, or visit your local Verizon store to see if you qualify.
Vineyard Vines
Vineyard Vines give educators a 15% discount off everything, once verified through SheerID. Discount codes are good for one use. You can reverify for a new code every 30 days.
Walt Disney World
Walt Disney World offers a special 25% discount for teachers booking a stay at the Walt Disney World Swan and Dolphin hotels in Florida. Call (888) 828-8850 and give them the "TEACHERS RATE" code verbally.
Western Digital
Western Digital offers 15% off their hard drives, flash drives, and other storage options with their Teacher Discount.
Whirlpool
Whirlpool offers up to 15% off most products site-wide on Whirlpool.com.