Did you know only around 20% of Nordstrom Rack's merchandise actually comes from Nordstrom, while the rest are made or purchased directly for the Rack?
Clearly the name of the game is to find the very best value on high-end designer brands.
Here's what we know:
1. If the main white tag says "Nordstrom Rack," it's made to sell at the Rack.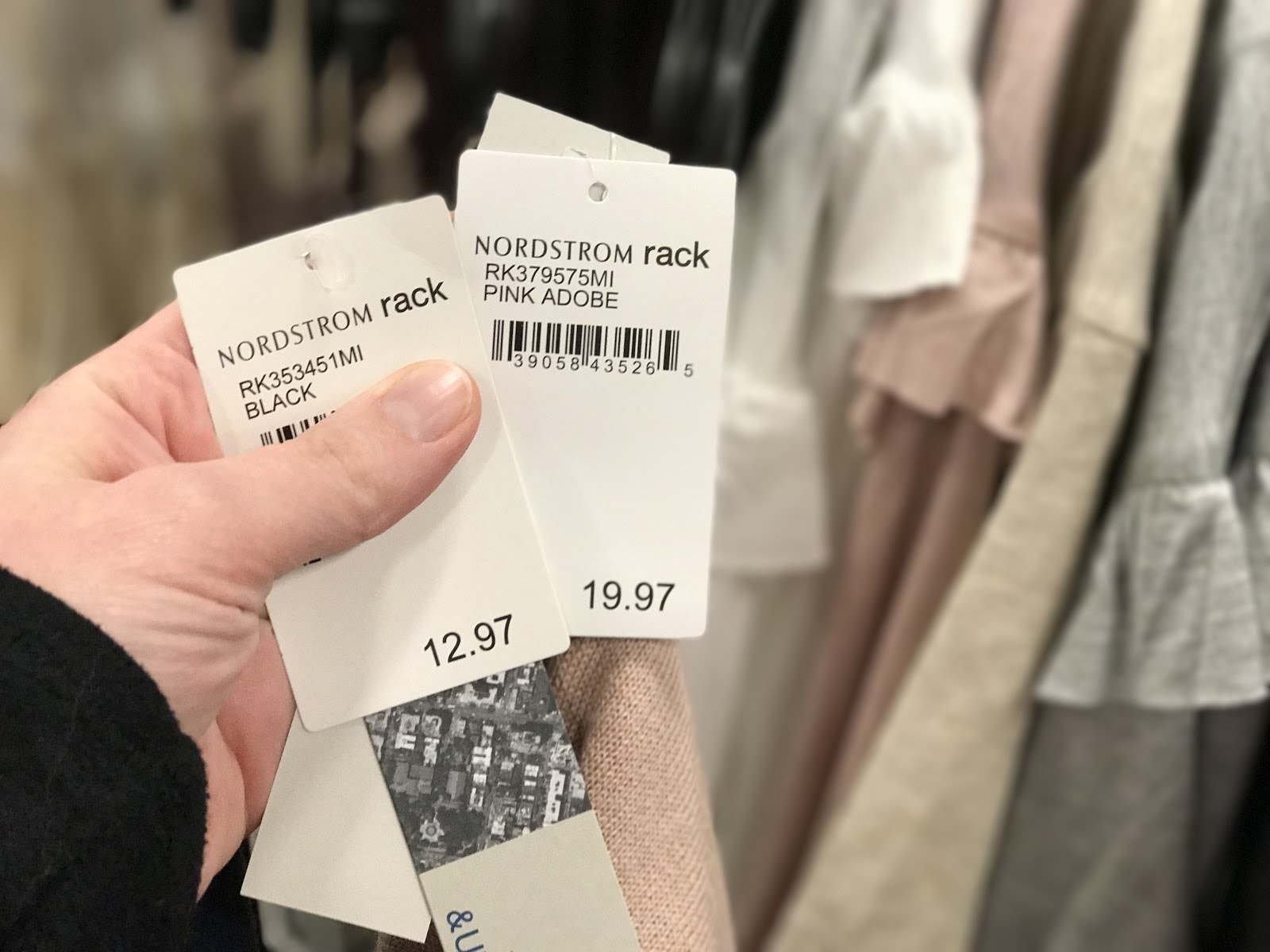 If a tag says "Nordstrom Rack," that's your first clue that this item has never been sold at a Nordstrom store. Instead, it's a made-for-Rack item. Something from a full-line Nordstrom store will never have a paper "Rack" tag.
2. "Compare at" prices aren't comparing a regular price with a sale price.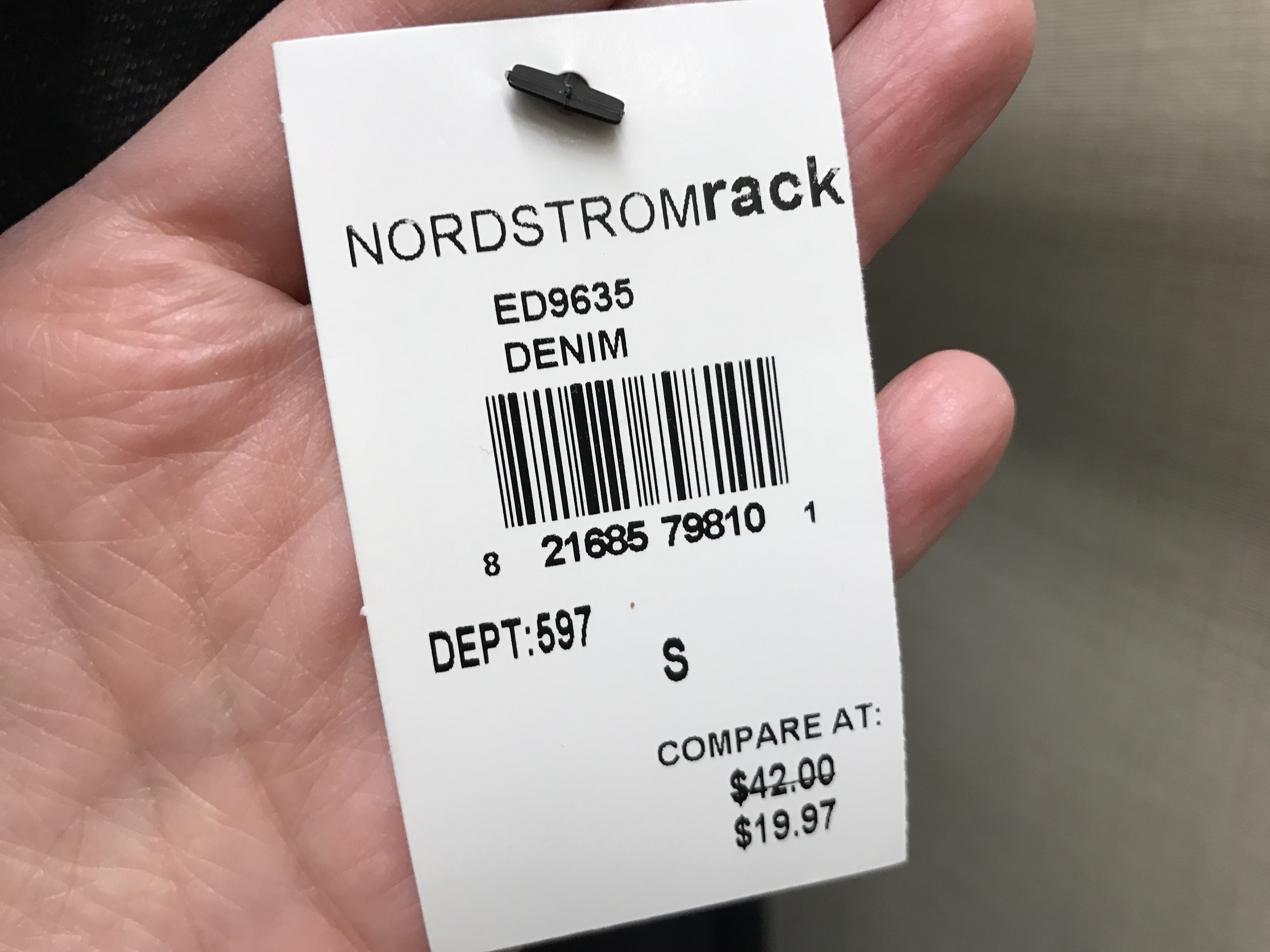 The "Compare at" price doesn't mean what you think it means. Instead of showing you a full price compared to a markdown price, "Compare at" is comparing your item with any like item anywhere. It's basically saying "Oh hayyy, somewhere in the world there might be a pair of jeans similar to this one and here's how that store might price jeans that look like these even if they're not the same pair as these." Clear as mud, right?
Nordstrom Rack confirms this saying, "The 'Compare at' price is based on what the item, or a similar item, was originally offered for at department stores and boutiques in prior seasons."
If this seems shady, it's because it is. This method has been discussed as "fraudulent marketing" in one of the higher U.S. courts. And until stores like the Rack are forced to change, at least you'll know how to read the tags so you don't get duped.
3. Items with a "Nordstrom" paper tag definitely came from a full-line Nordstrom store.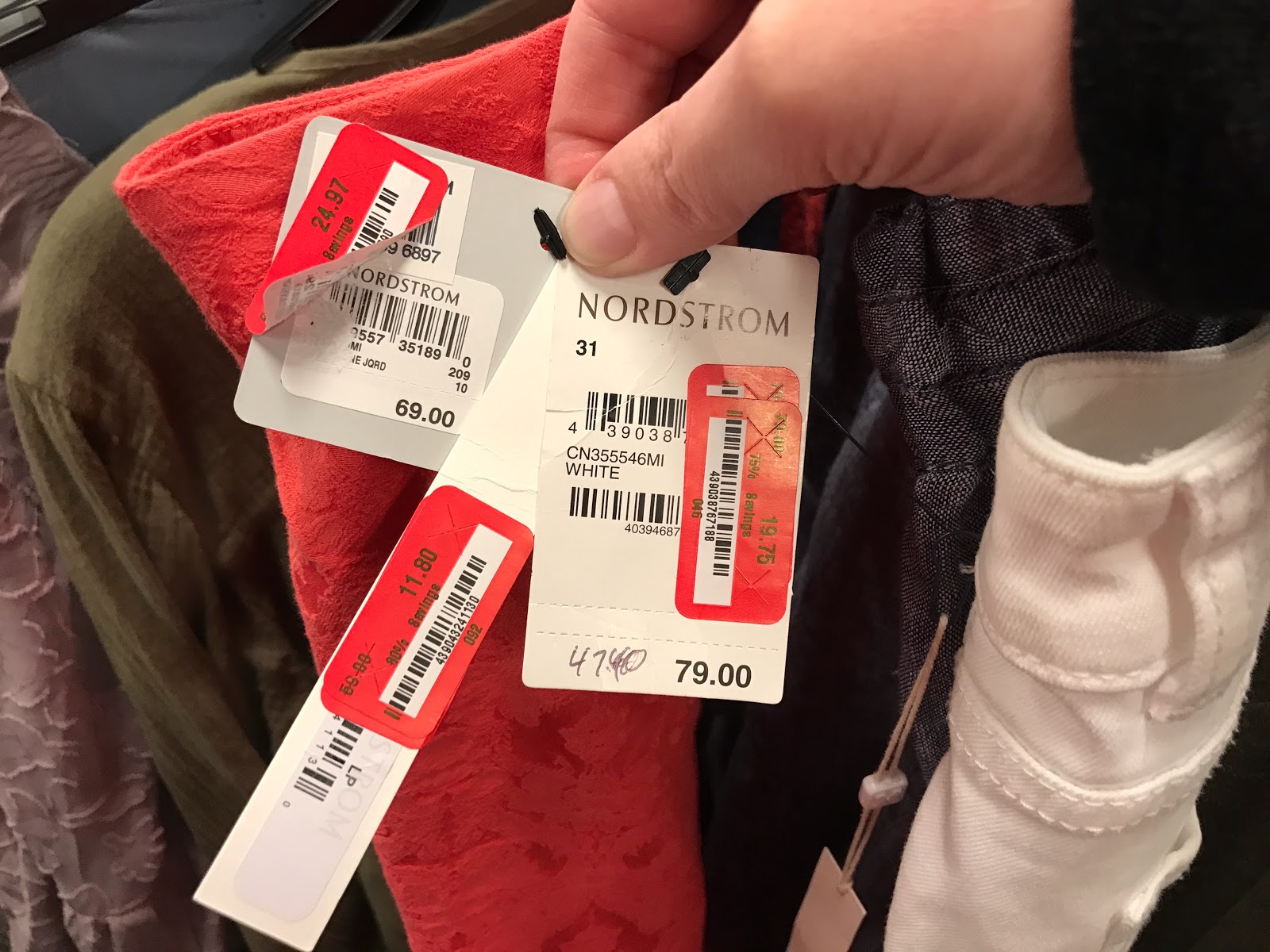 True Nordstrom tags will point you to discounted designer items and will never have a big white "Nordstrom Rack" tag. However, tags on items from a full-line Nordstrom won't always say "Nordstrom" either — sometimes it's just a designer tag with a red clearance sticker on it.
But when you spot a tag like this with "Nordstrom" across the top, it's definitely from Nordstrom.
4. Items with a designer tag and a "Nordstrom Rack" sticker came from a full-line Nordstrom store.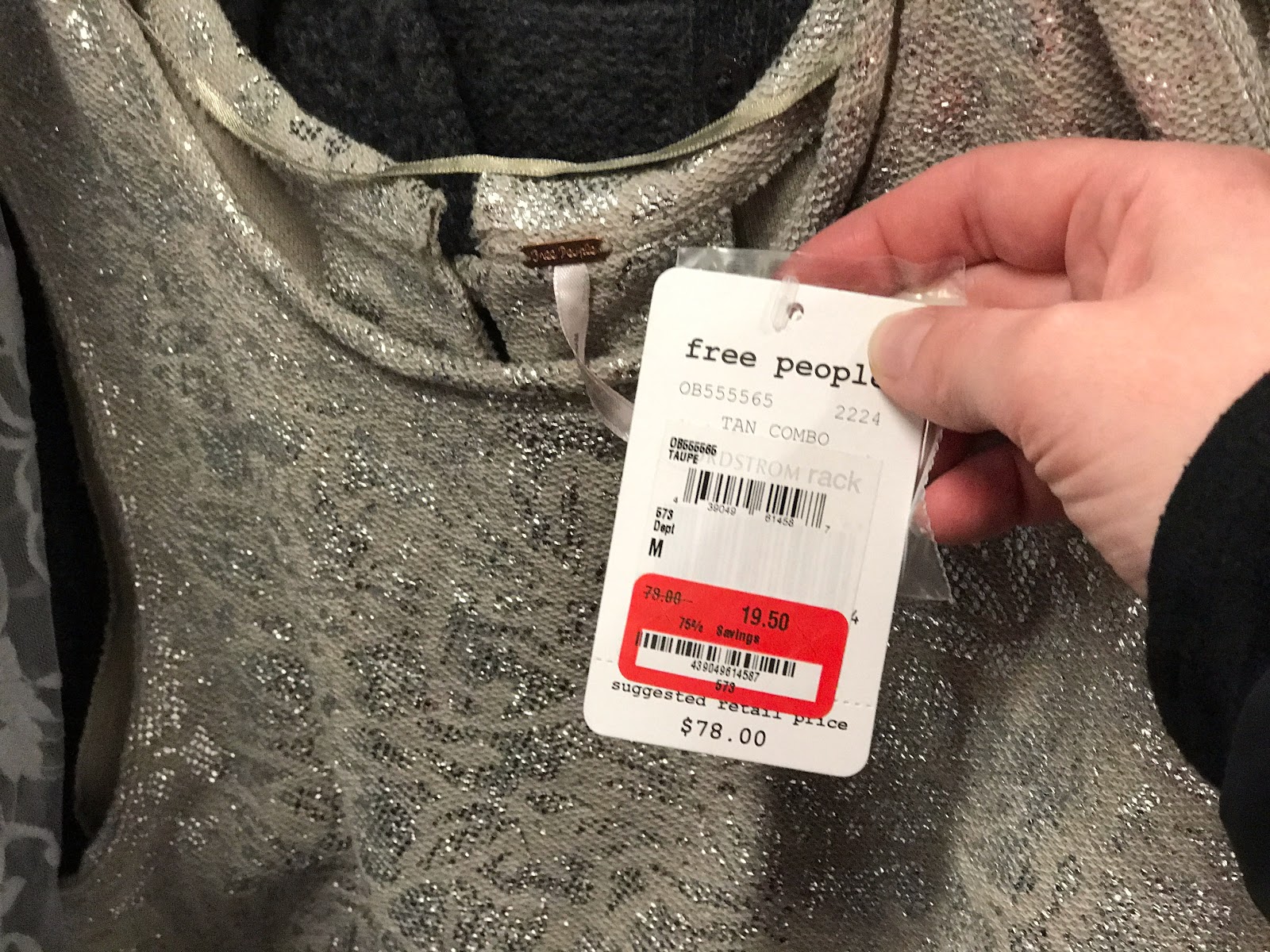 Sometimes Nordstrom merchandise arrives at the Rack without any markdowns on the tag. Nordstrom Rack will re-tag these with a small white Nordstrom Rack sticker.
This is a gray area when you're dealing with designers who have lower-end versions of their brand. Like Michael Kors and Vince Camuto. But with a brand like Free People, it's safe to say it's the top-shelf version straight from Nordstrom.
5. Peel back the red clearance stickers to verify that something came from Nordstrom directly.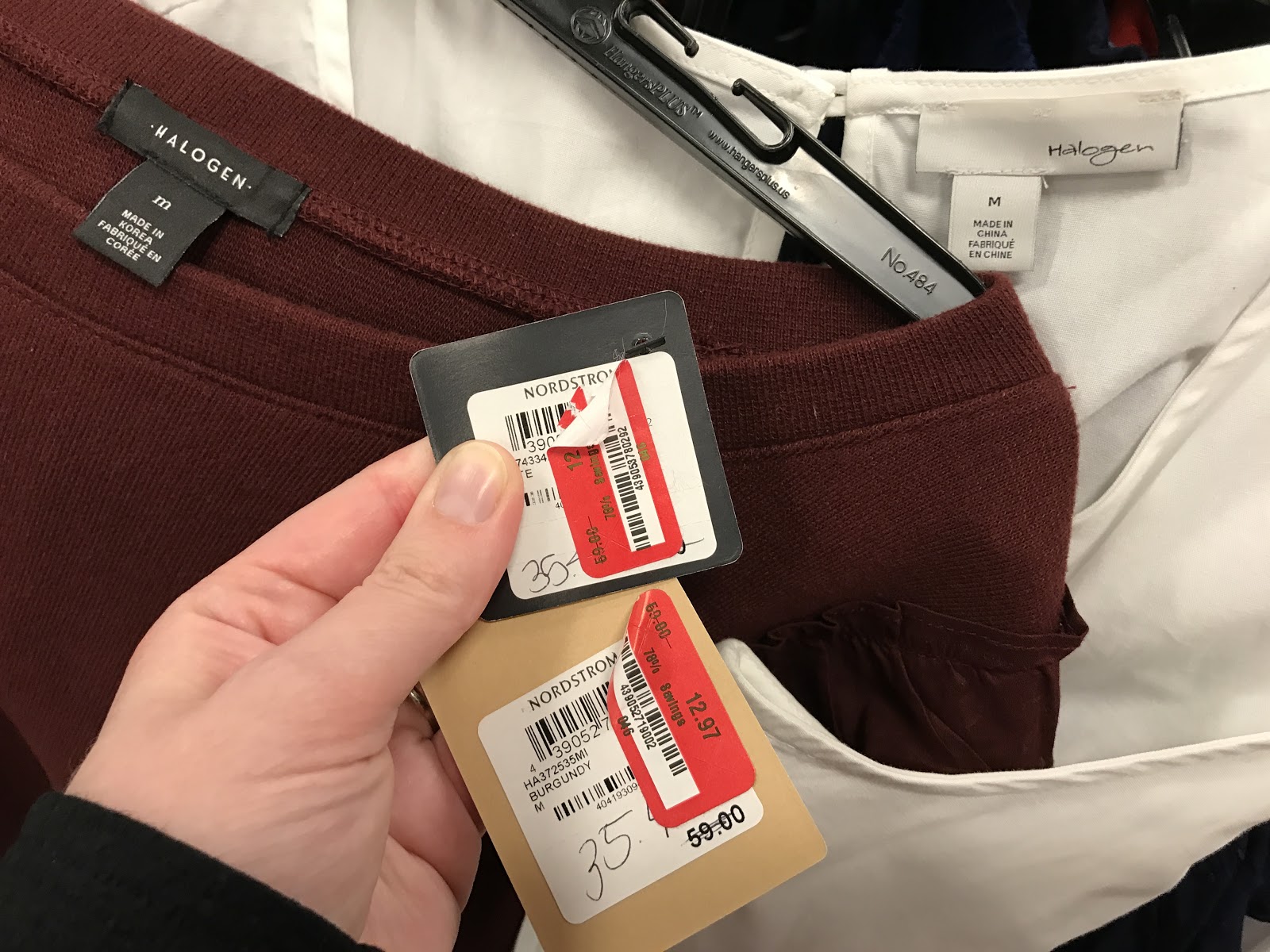 There's no shame in peeling those clearance stickers back to see if "Nordstrom" has the word "Rack" written after it. Remember, you're looking for original Nordstrom tags in order to sleuth out full-line merch.
6. Aim to save up to 80% on clothing and shoes.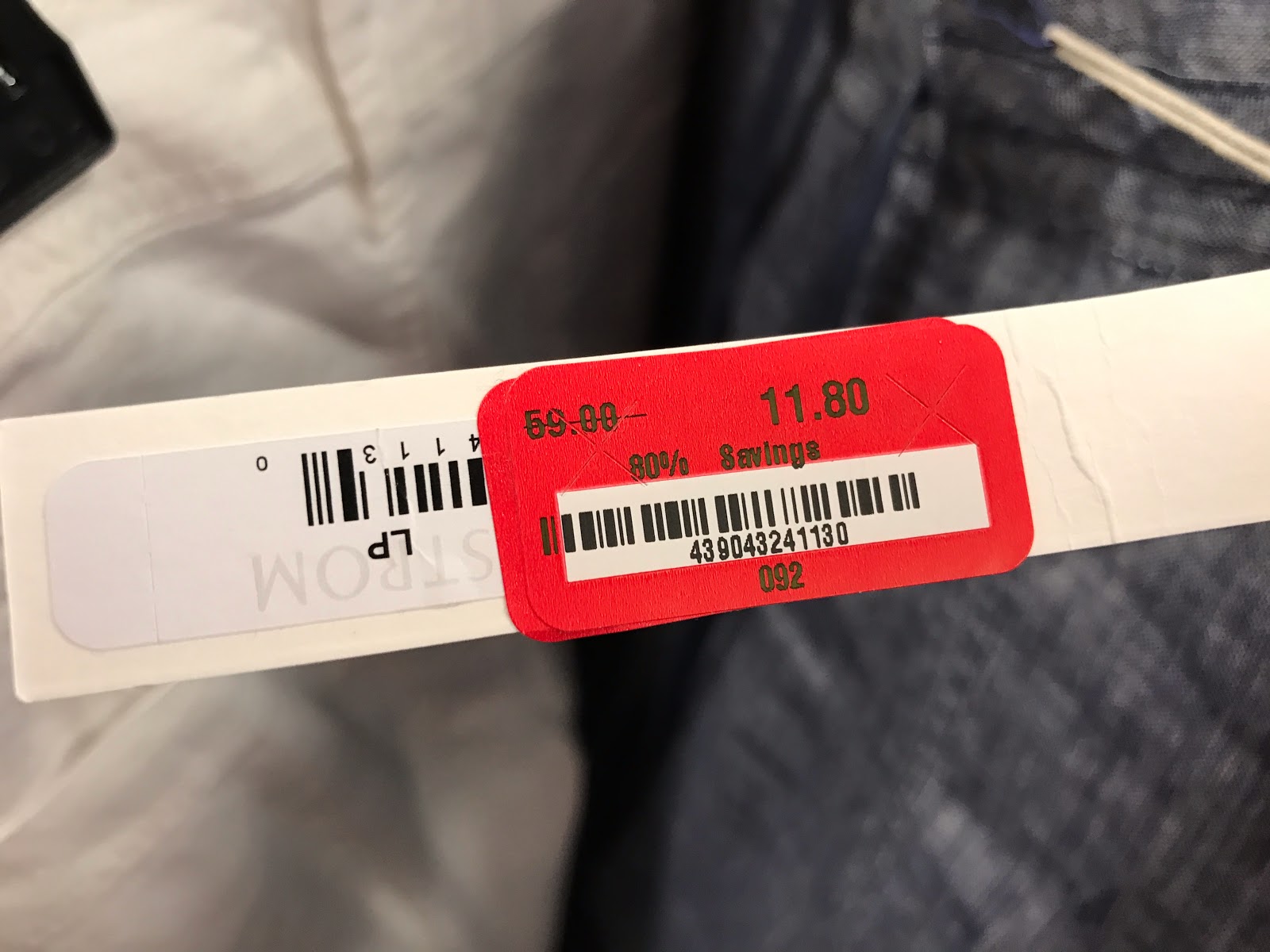 Red tags, or tags with a red stripe stuck on the original tag, denote a clearance price — regardless of where the merchandise came from. These discounts usually range from 30-85% off the first Nordstrom Rack price.
7. The price on the Rack's red sticker trumps any handwritten price. (Even when the handwritten price is lower!)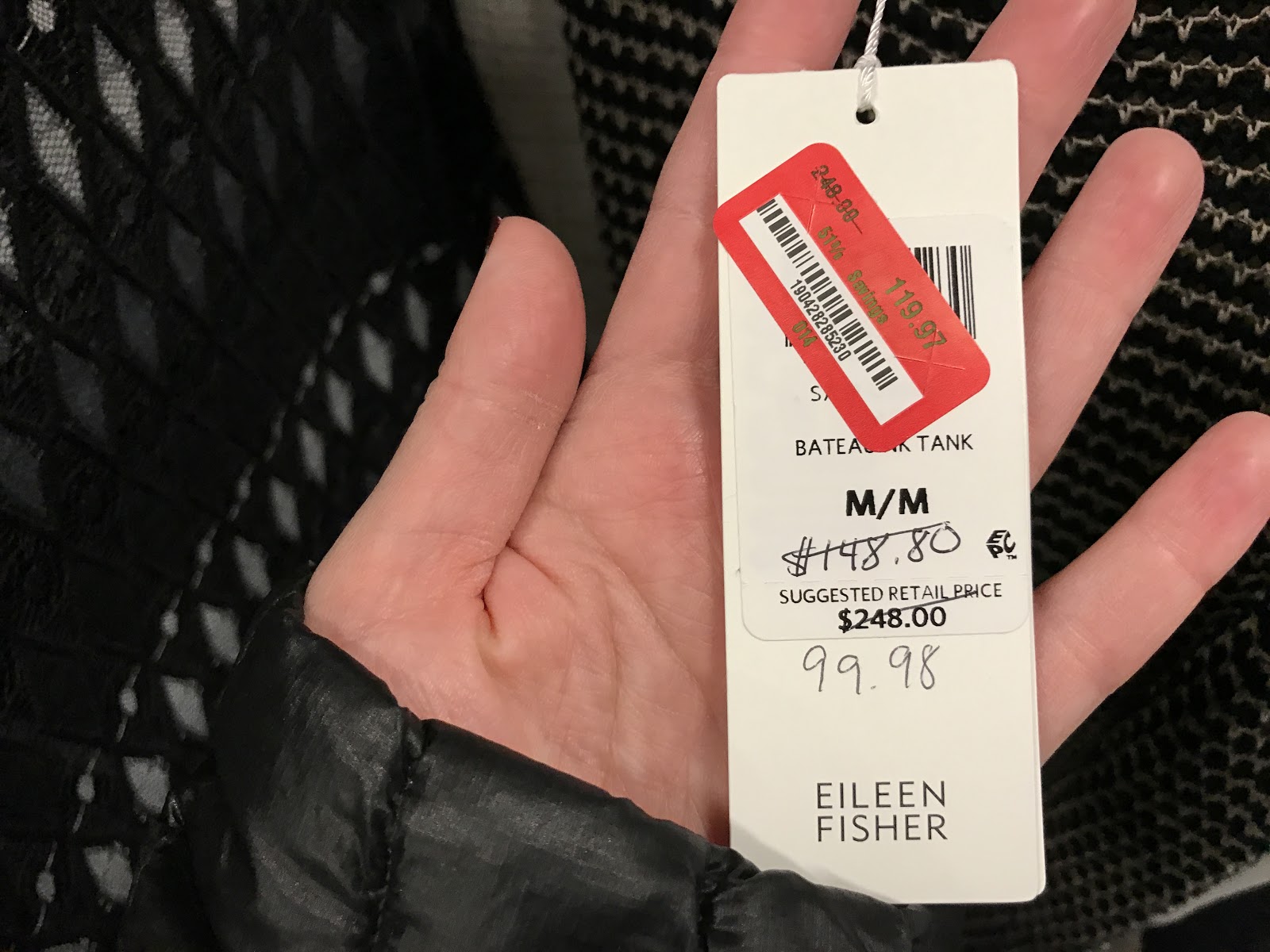 Brace yourself for the most mind-boggling thing you might read all day.
The lowest handwritten price on this tag is $99.98, but Nordstrom Rack's red clearance tag reads $119.97.
When I asked which price I'd pay, I was told "$119.97." (!!!!)
Apparently, the $99.98 price was a leftover handwritten price from Nordstrom, not Nordstrom Rack, and the Rack will not honor it.
I called the corporate office to get to the bottom of what appeared to be false advertising regarding the price and to see if they'd give me the lower markdown in cases like this. No dice.
The bottom line is that I could have gotten this cheaper if I'd seen it at Nordstrom, before it came to the Rack.
8. Find killer deals on items when they've been "Altered or Refinished."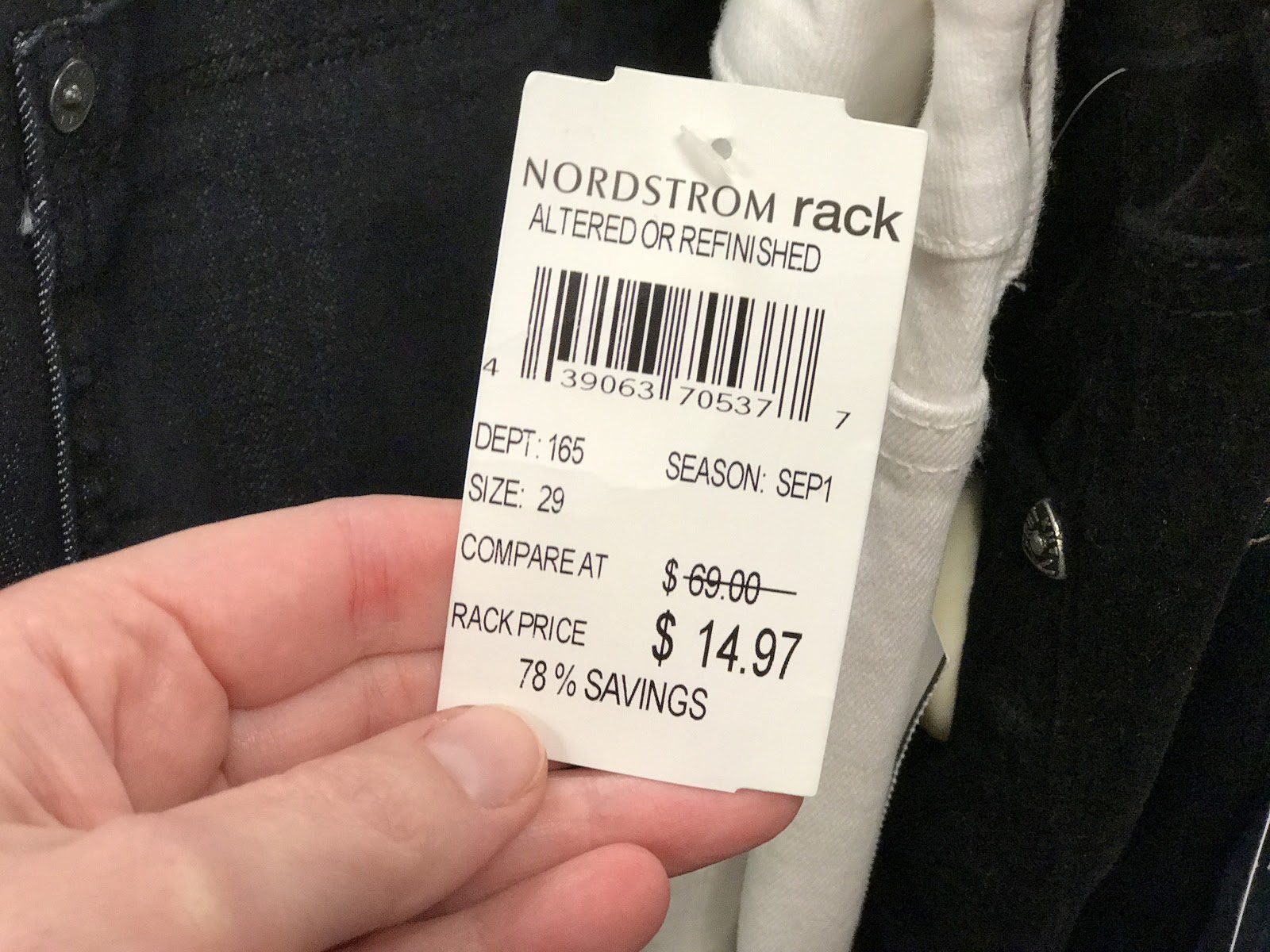 If the tag says "Altered or Refinished" (it may also have a blue sticker tag across the white tag), it's an altered or refurbished designer item from Nordstrom. In this case, it'll often have a regular, white Nordstrom Rack tag.
You can get great buys on these items if the piece is in good condition!
9. Get up to 75% off when you shop "Clear the Rack" sales.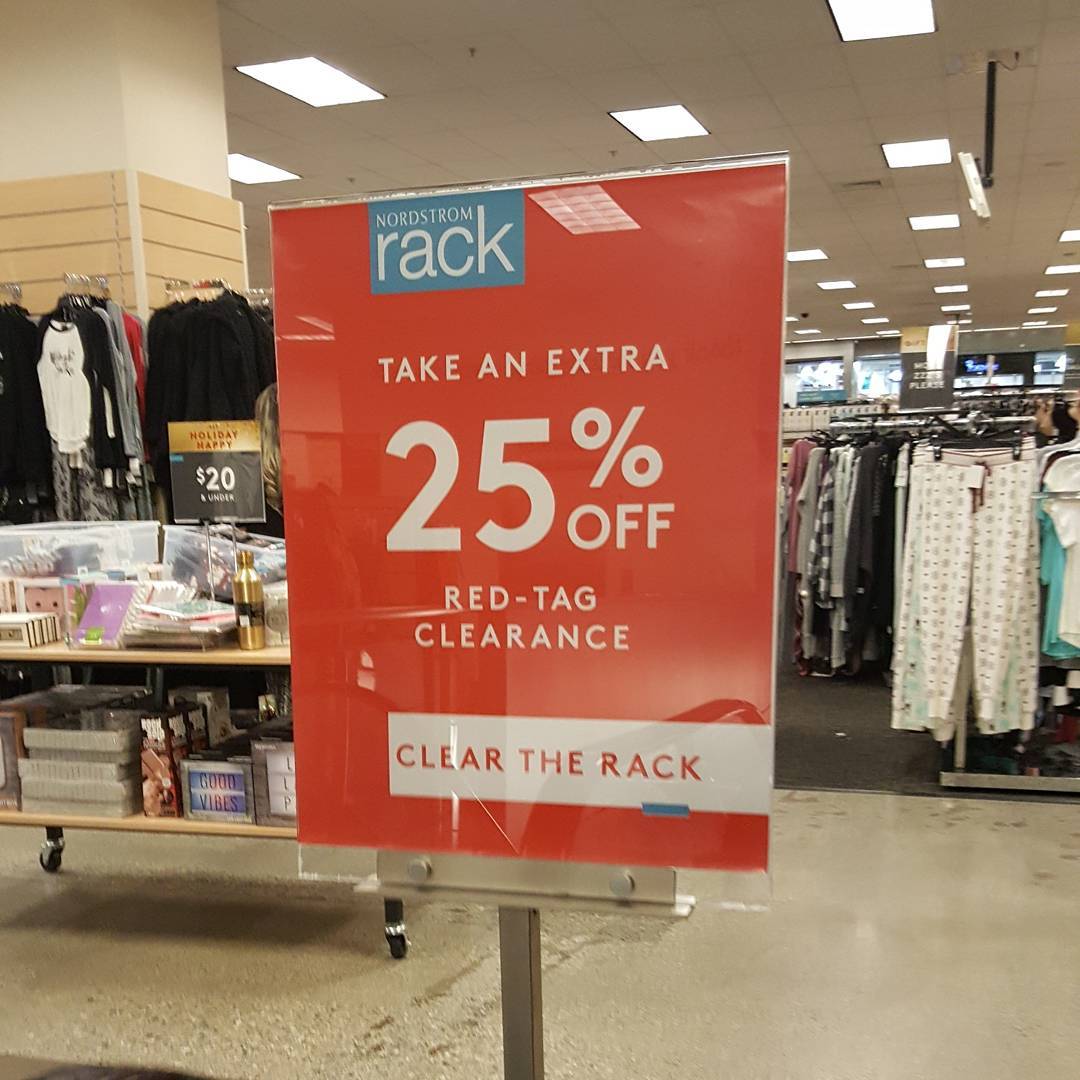 There are "Clear the Rack" sales events regularly, usually lasting 2-5 days.
You'll get an additional 25% off anything at the register for total savings of up to 75%.
Here are some of the dates from 2017:
1/1-1/2
2/17-2/20
4/12-4/16
5/26-5/29
6/15-6/18
7/27-7/30
9/1-9/4
10/6-10/9
11/8-11/12
12/26-1/1
10. Combine orders from HauteLook and NordstromRack.com to reach the minimum spend for free shipping.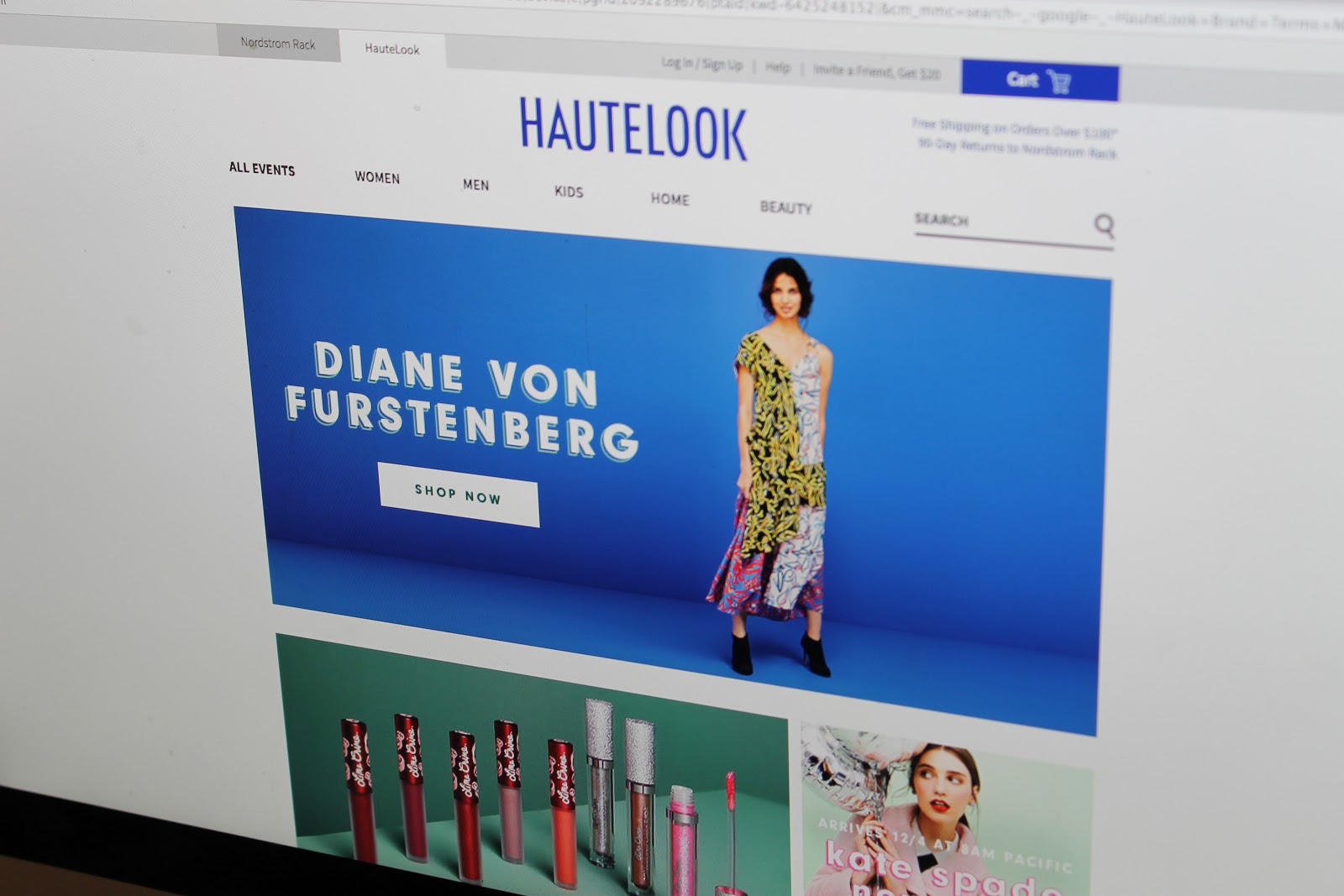 Nordstrom Rack orders over $100.00 ship for free. You can also click over to the adjoining site, HauteLook, and combine orders from both NordstromRack.com and Hautelook to reach that $100.00 threshold for free shipping.
Also, free or discounted shipping promos crop up occasionally — usually between November and January.
TIP: Items are only held in your virtual cart for two hours, so finish ordering before your favorite items go back to being publicly available!
11. Designer Row clearance racks have the most designer items.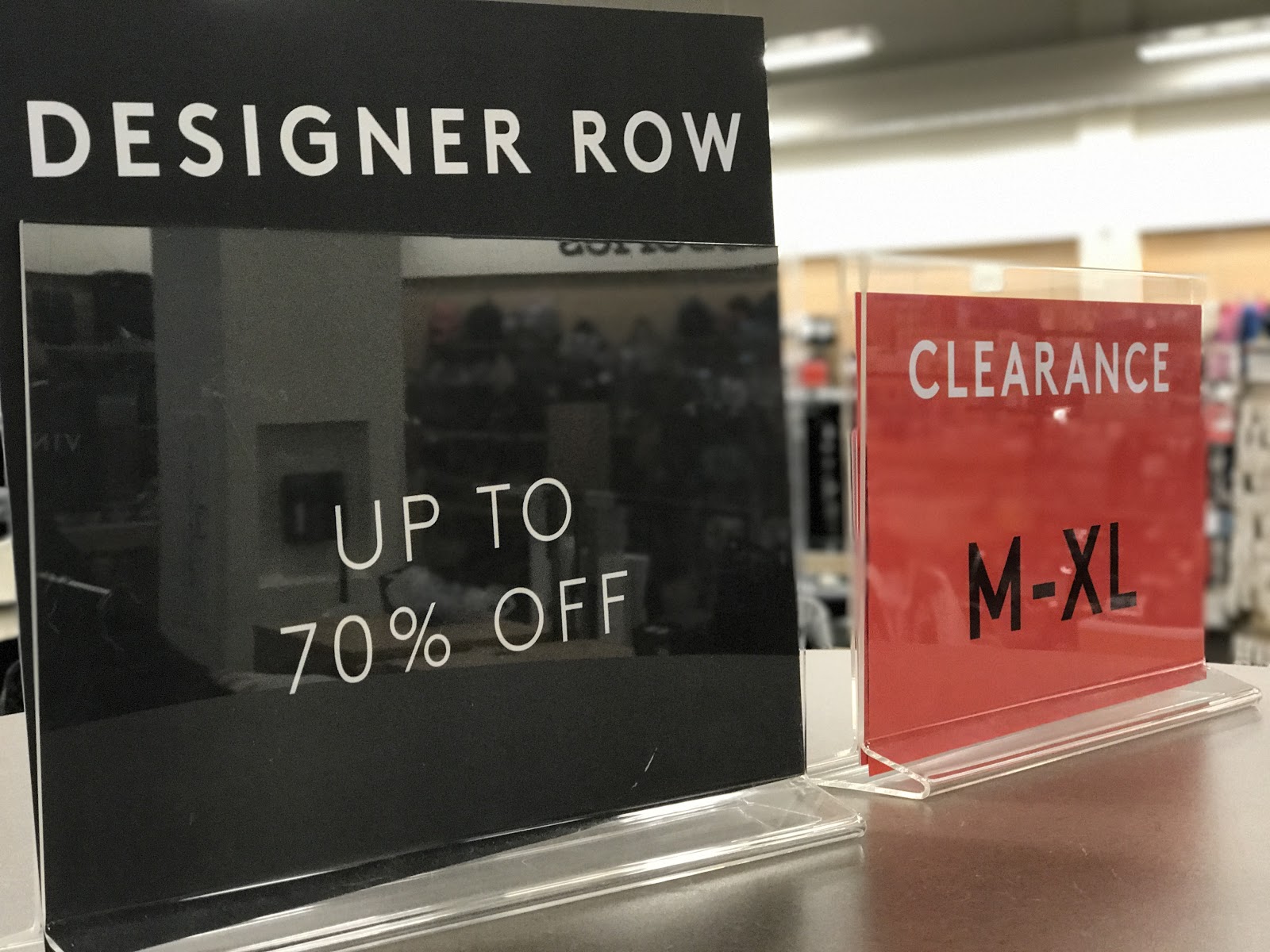 If you see a red Clearance rack with an additional black sign that reads "Designer Row" or has a specific brand name on it, these will be stocked with mostly true designer items that are marked down.
12. Red clearance racks in the back have the deepest discounts, but it's harder to find designer items.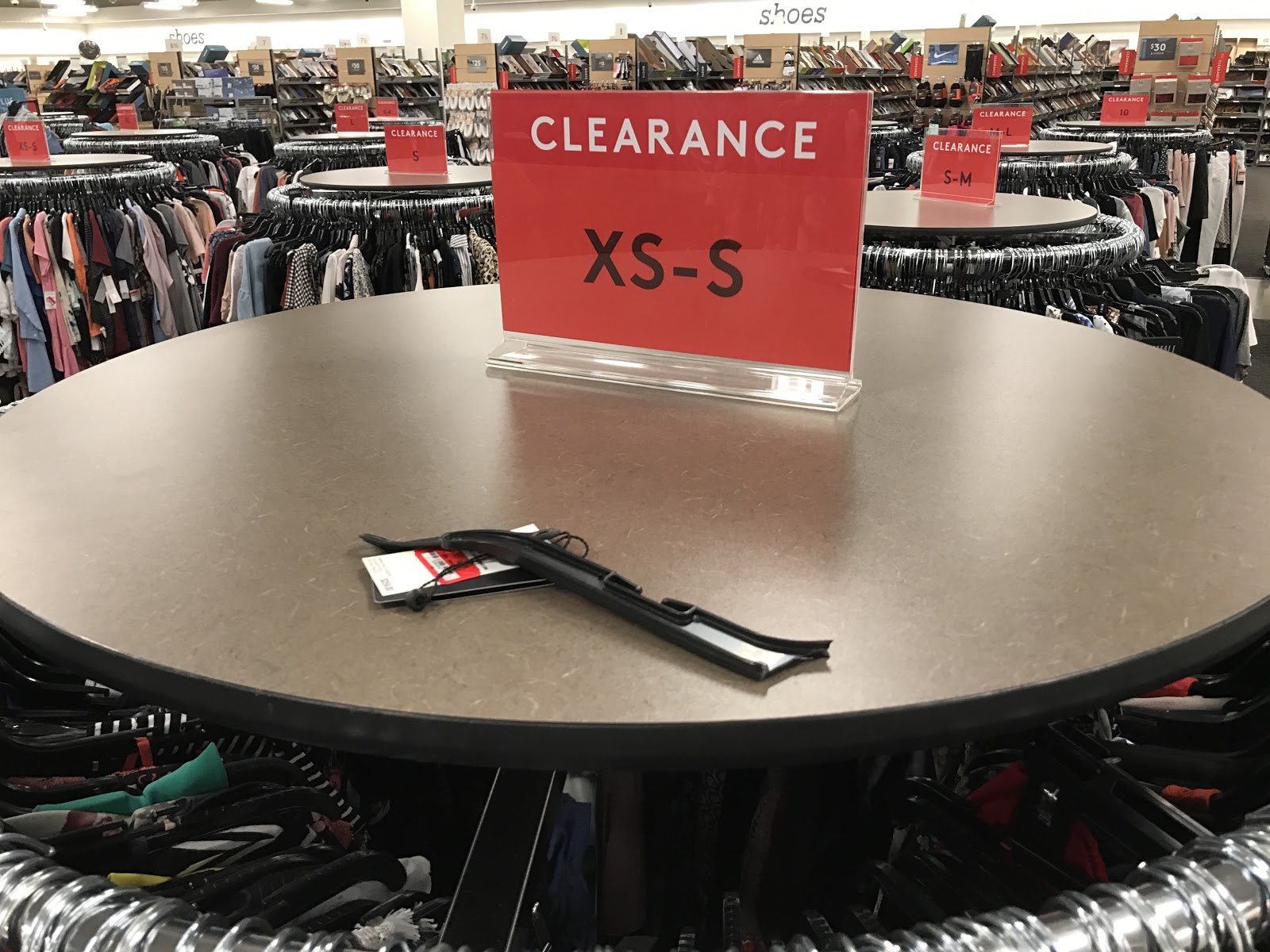 Not that it can't be done — it's just more of a hunt.
The signs that just say "Clearance" will be stocked with mostly Nordstrom Rack brand clothing, but you'll still see some legitimate designer items mixed in. And they're definitely worth looking for. This is where you'll find up to 80% off items.
13. Scan barcodes with ShopSavvy to find your item cheaper at another store. Ask the Rack to price match!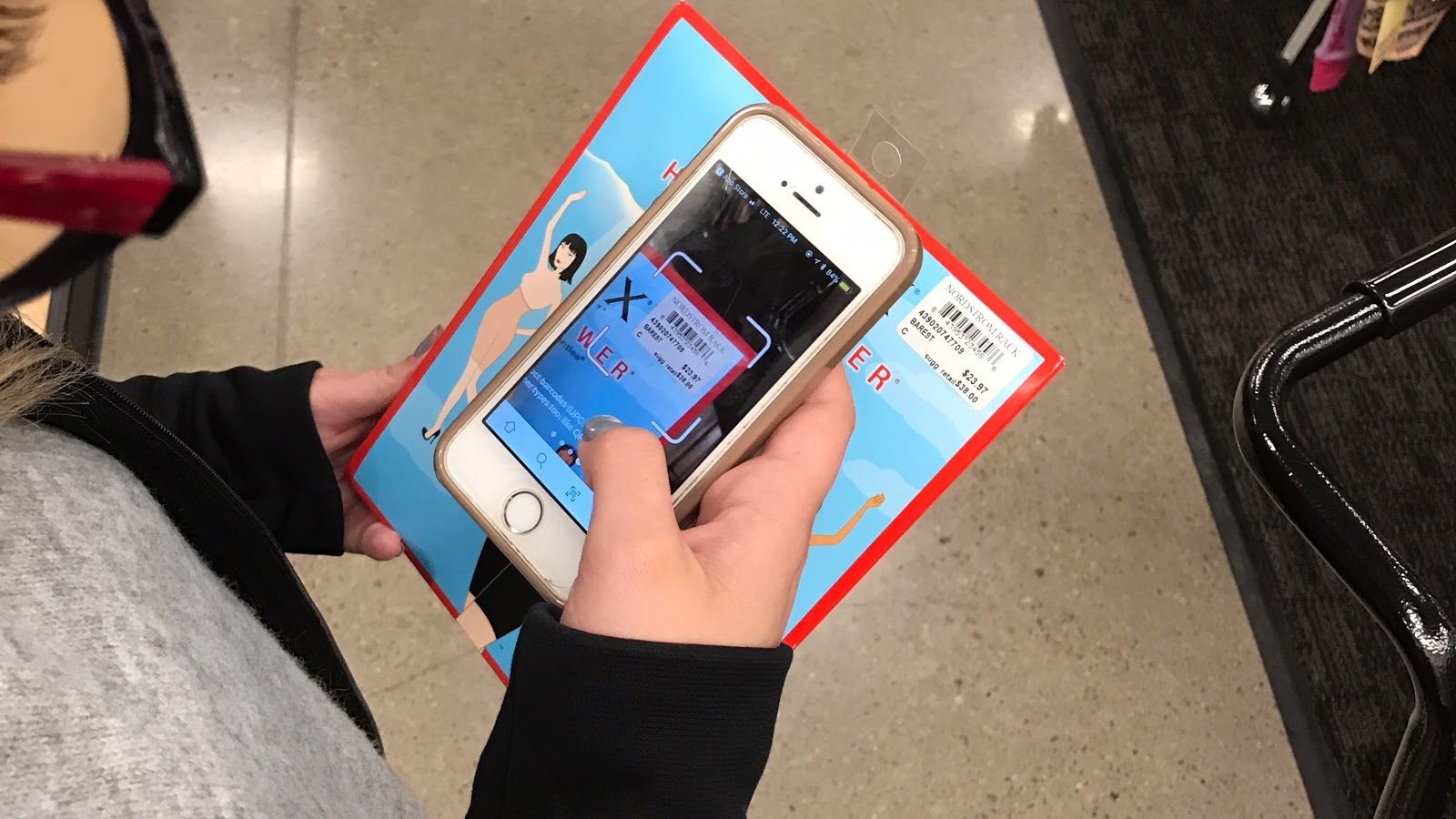 Nordstrom Rack will match competitor prices, so scan your item with the ShopSavvy app to see who else is selling it, and for what price. Then show it to your sales associate!
Exceptions include auction sites, outlet stores or their websites, discount promotions, shipping offers, and gift card offers.
14. Only get a Nordstrom credit card if you spend at least $334.00 every year at the Rack or at Nordstrom.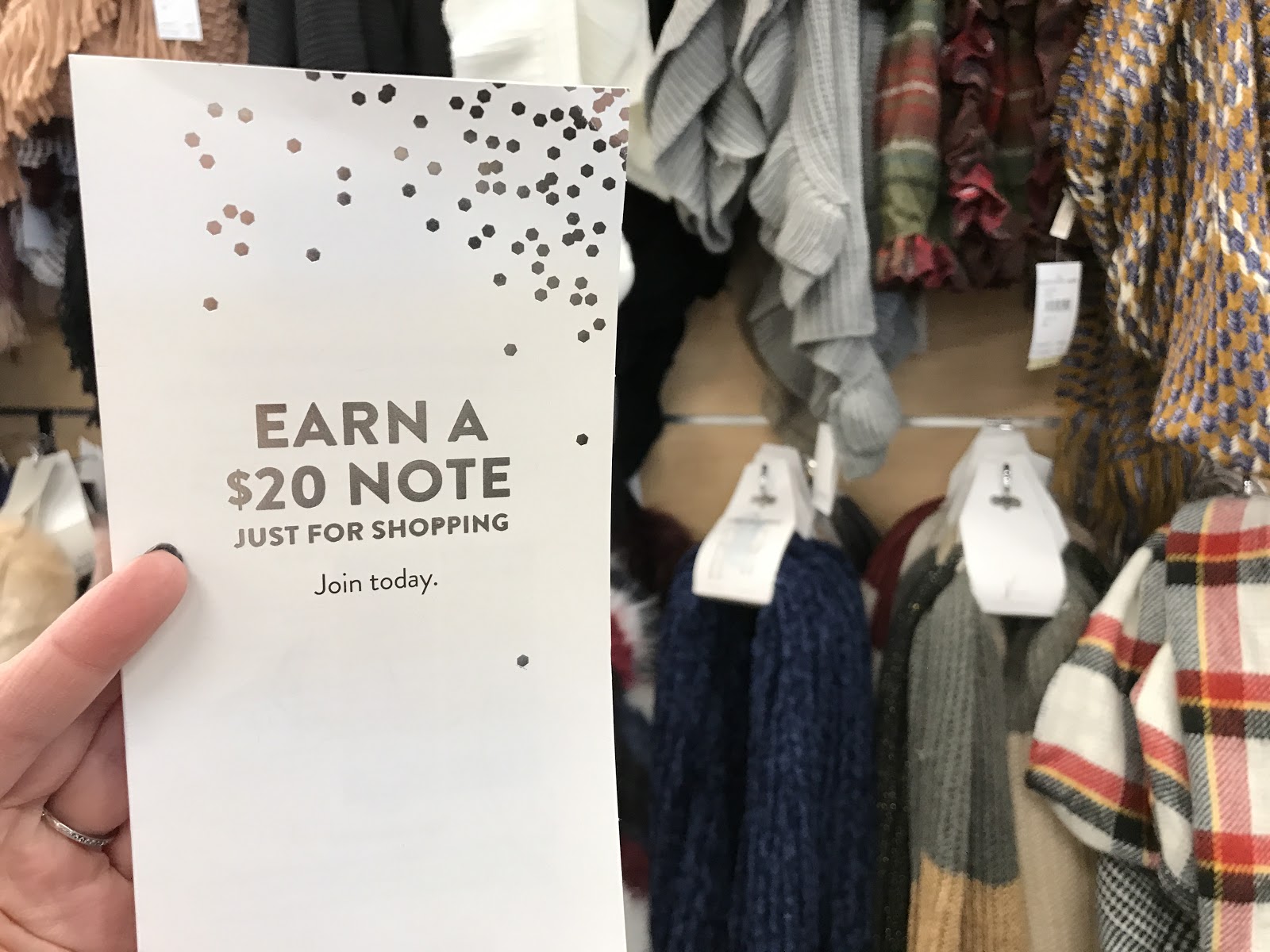 The Nordstrom credit card offers some serious perks like six points per $1 spent during your triple-point days. That means you'll get a $20 Note after spending $334 on those triple days. You can also choose a 10-point day during the holiday shopping season, so you'd only have to spend $200 on that day to earn $20!
If you don't spend this much at the Rack or Nordstrom in a year, skip the card!
15. Shop at 8 a.m. PT for the biggest online selection.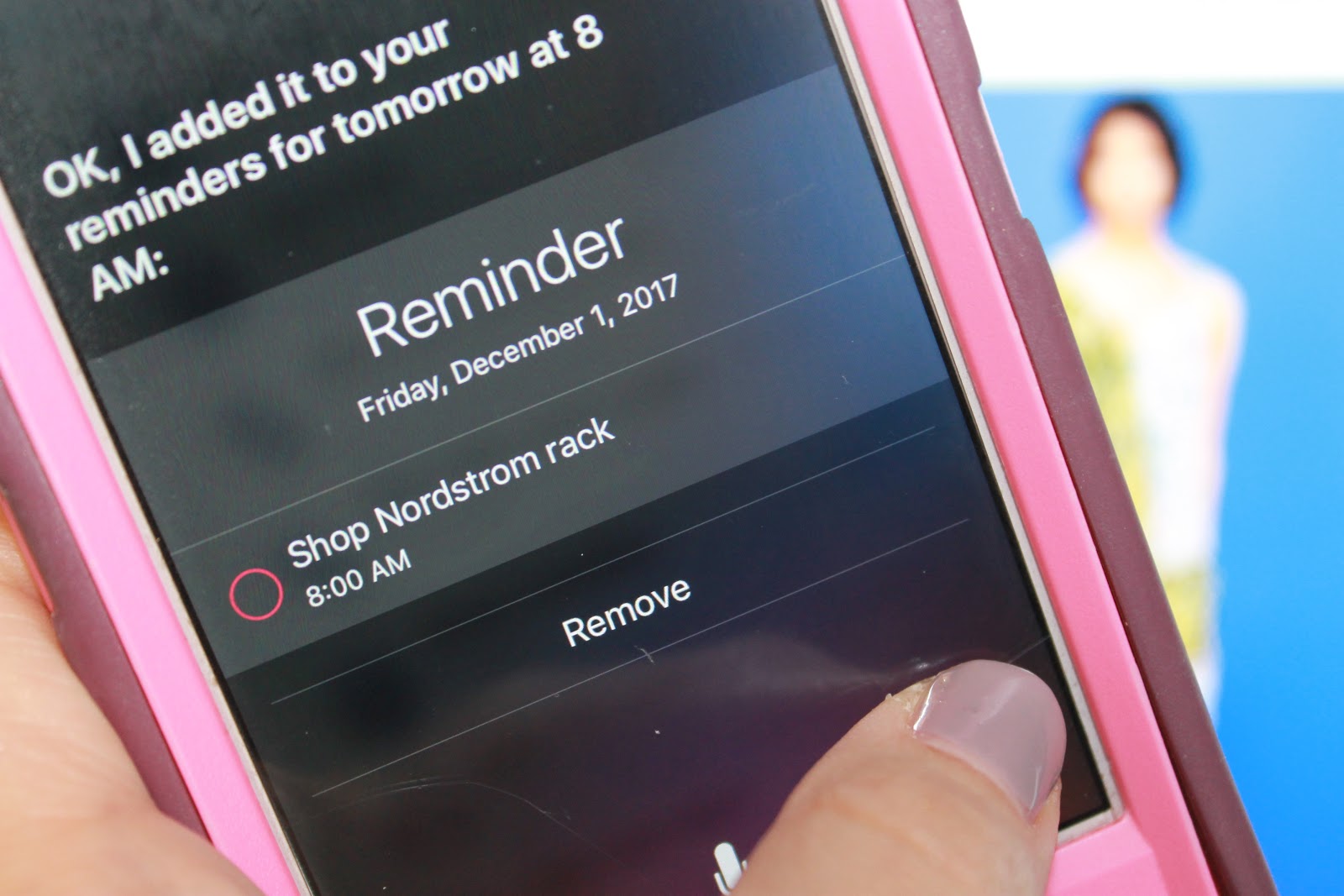 This is when the Rack restocks items online, so you'll have first shot at the best deals if you shop during this time.
16. Get $20 to use at Nordstrom Rack when you refer friends to HauteLook.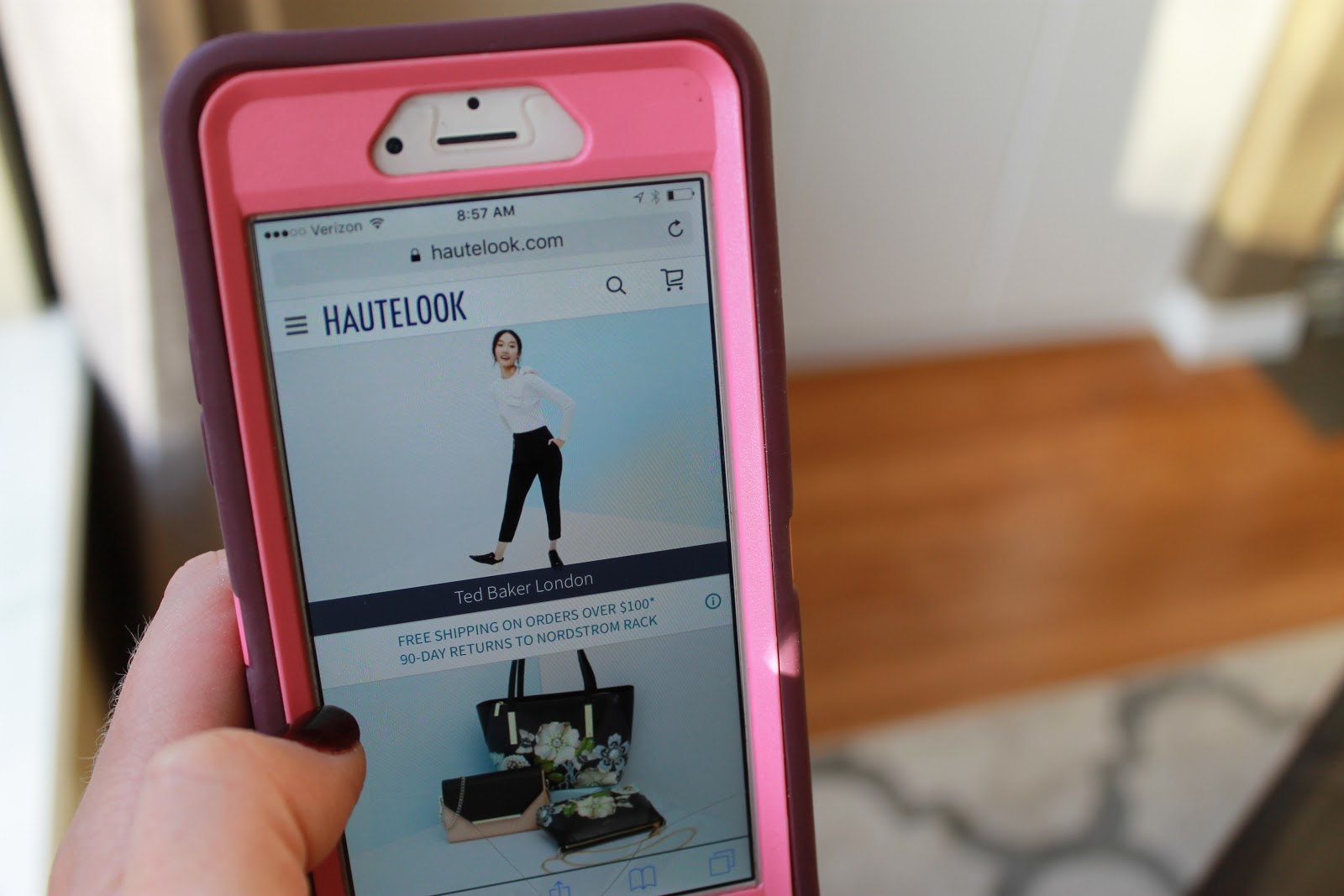 You'll get $20 for every friend you refer to HauteLook. That free $20 can be used at either HauteLook or Nordstrom Rack.
Just click "Invite a Friend" in the upper-right corner of HauteLook, and once they make their first purchase, you'll get $20.
17. Check expiration dates on makeup brands like MAC or Urban Decay using Check Fresh before you buy.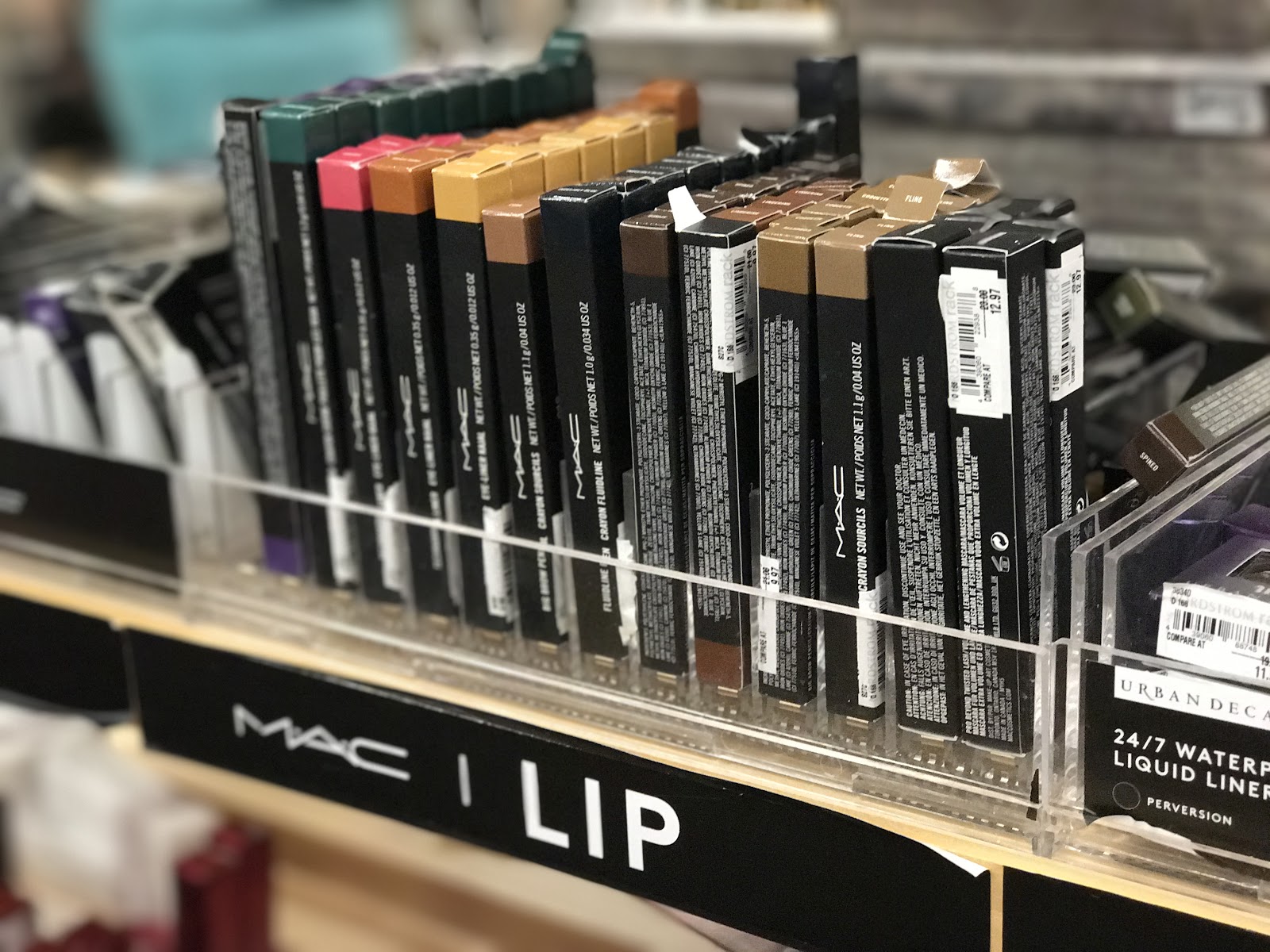 You can save at least 40% when you buy brand-name makeup and hair products at Nordstrom Rack. These products have been on the shelf for a long time already (or have already been opened), so use an online cosmetic calculator like Check Fresh to find out exactly how much time you have before a product hits its expiration date.
18. Get out-of-stock items shipped to your local store for free.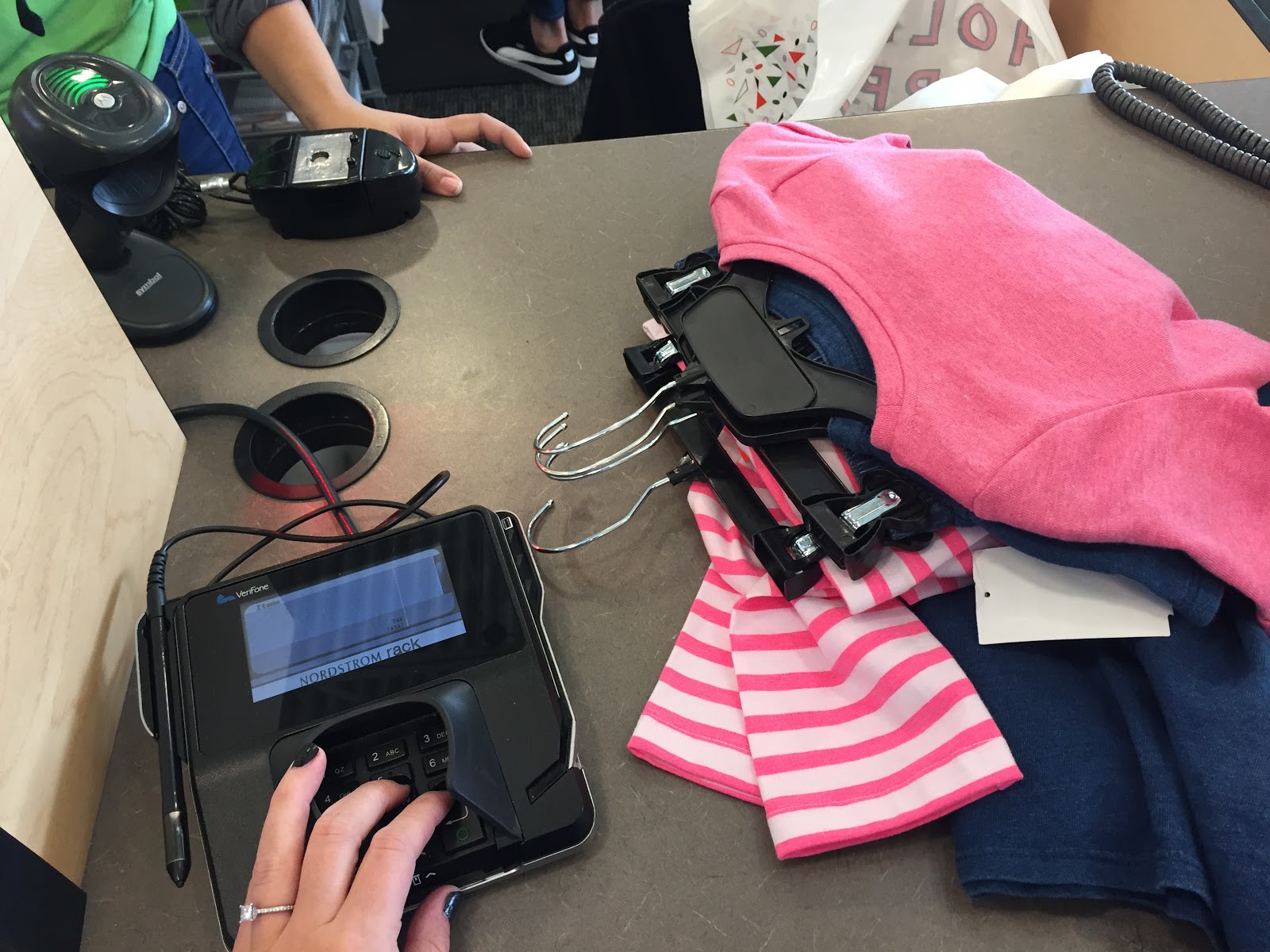 No luck finding your preferred size or color in store? Ask an associate to search their inventory database to get it shipped to your local store for free.
19. Check your inbox for brand or sale alerts.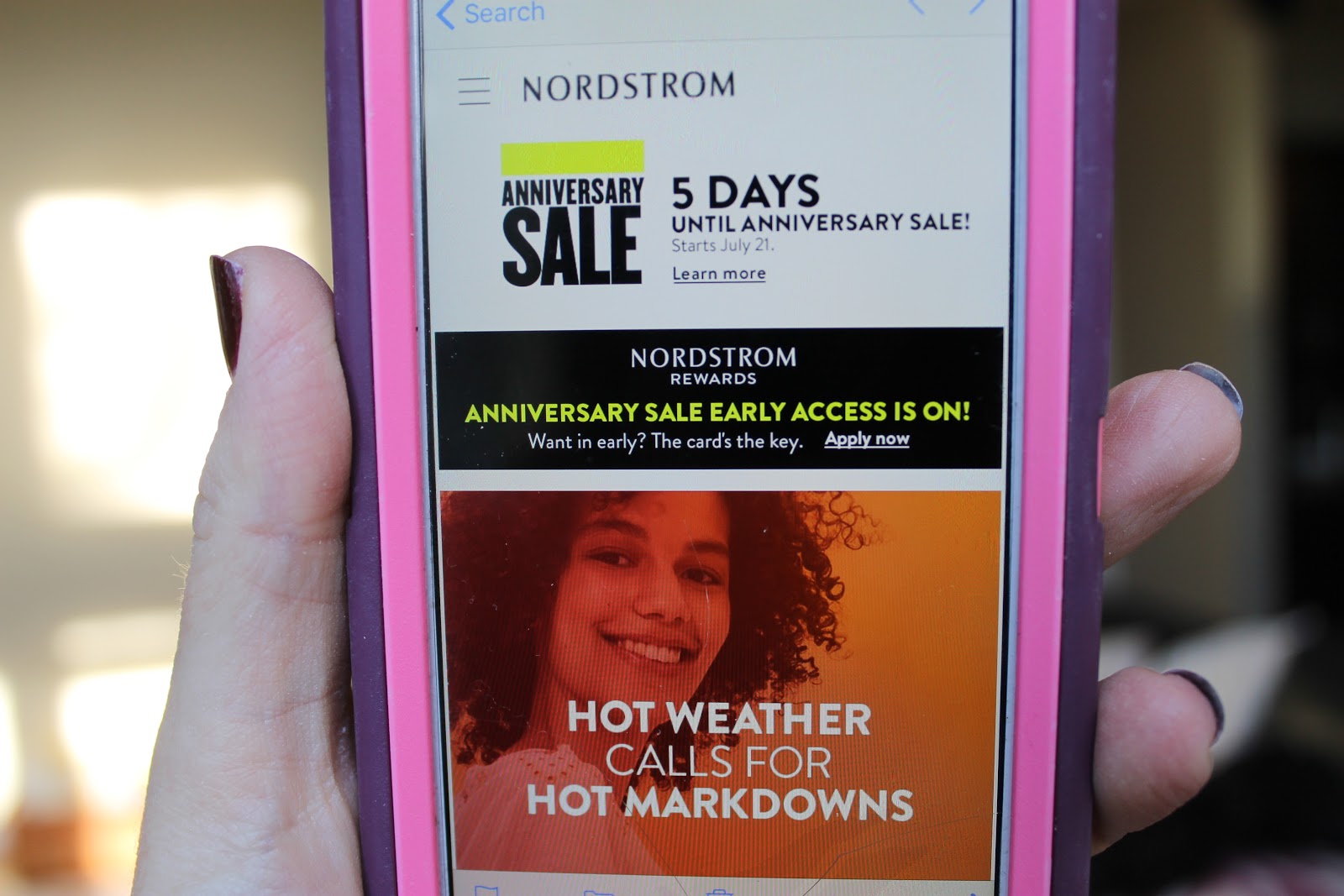 When you ask for a receipt to be sent to your email address, you'll automatically be signed up to receive sale alerts.
Look for 40% off sales, and end-of-season clearances like the boot clearance event toward the end of April.
20. Buy Nordstrom gift cards online at Gift Card Granny to save up to 14%. (Skip Rack cards!)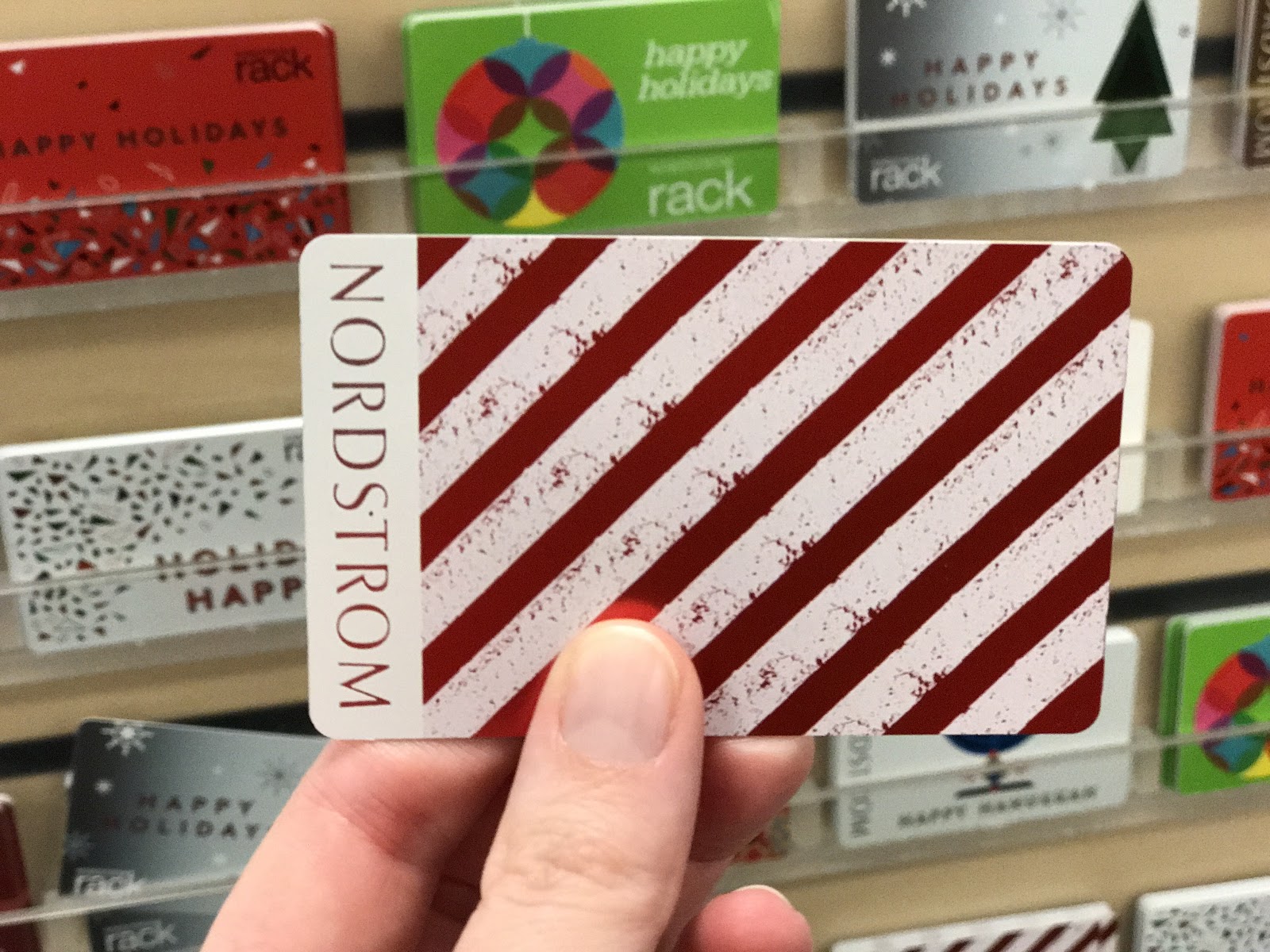 When looking for discounted gift cards on Gift Card Granny or Raise, check for Nordstrom cards. The Rack discounted gift cards tend to hover around 4% off while the Nordstrom cards go up to 14% off.
Both are hard to come by, so set a GCG or Raise alert so you get notified when one becomes available.
21. There are $0.01 deals, but finding them is mostly luck.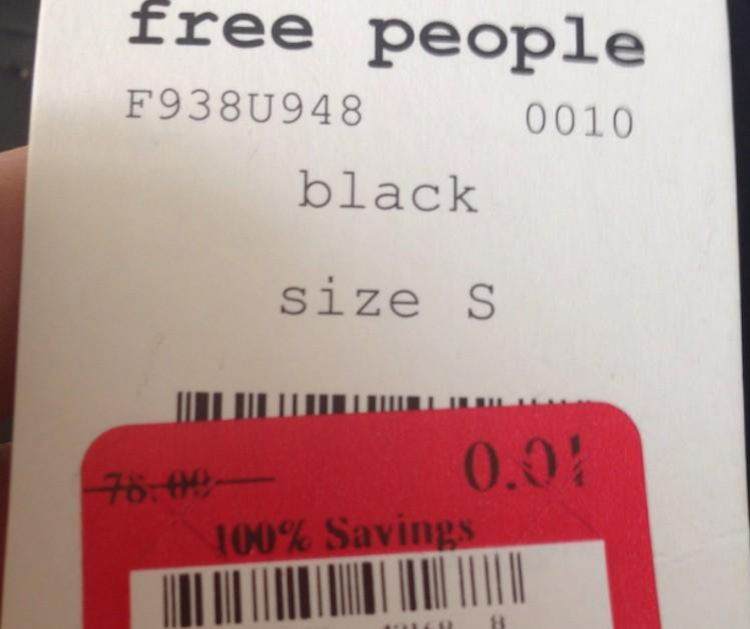 Every once in awhile, you may spot something marked down to just $0.01. And while you may come across an elusive penny item at the Rack, the search may remind you of scouting out Bigfoot.
The penny Clearance rack finds are incredibly rare, but the good news is, once you find something marked $0.01, it's yours for seriously just a penny.
22. Shop in winter for summer items and in summer for winter items to save 30% on average.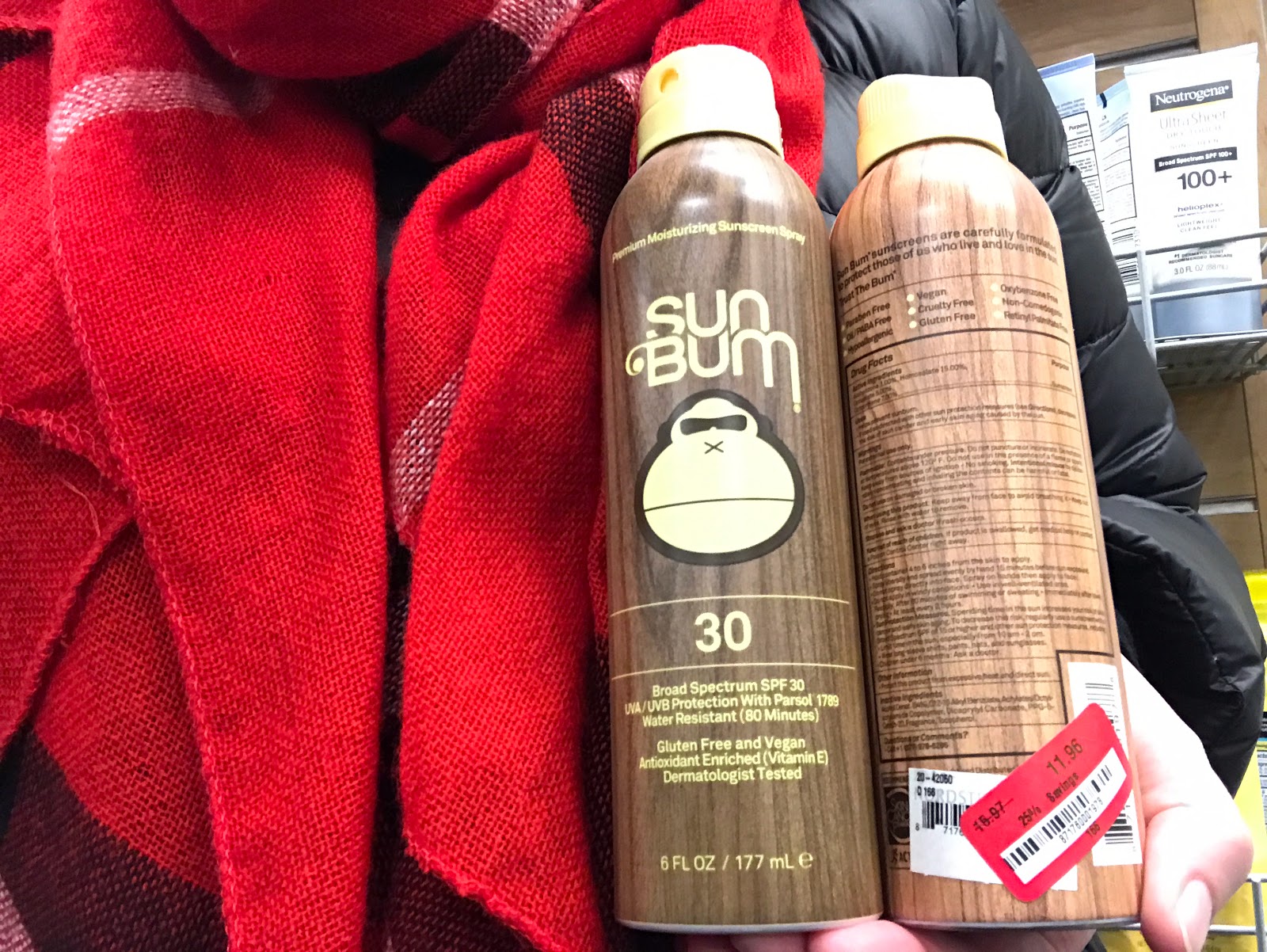 When it's sweltering outside, the last thing you're thinking about is that nice fluffy pair of designer winter boots.
Out-of-season merchandise is tough to sell, so the discounts stack up. For example, I found a $1,298 J Brand leather jacket for just $289.97 in August. And I got clearance-priced Sun Bum sunscreen in November.
23. Designer fragrances are up to 40% cheaper than department stores'.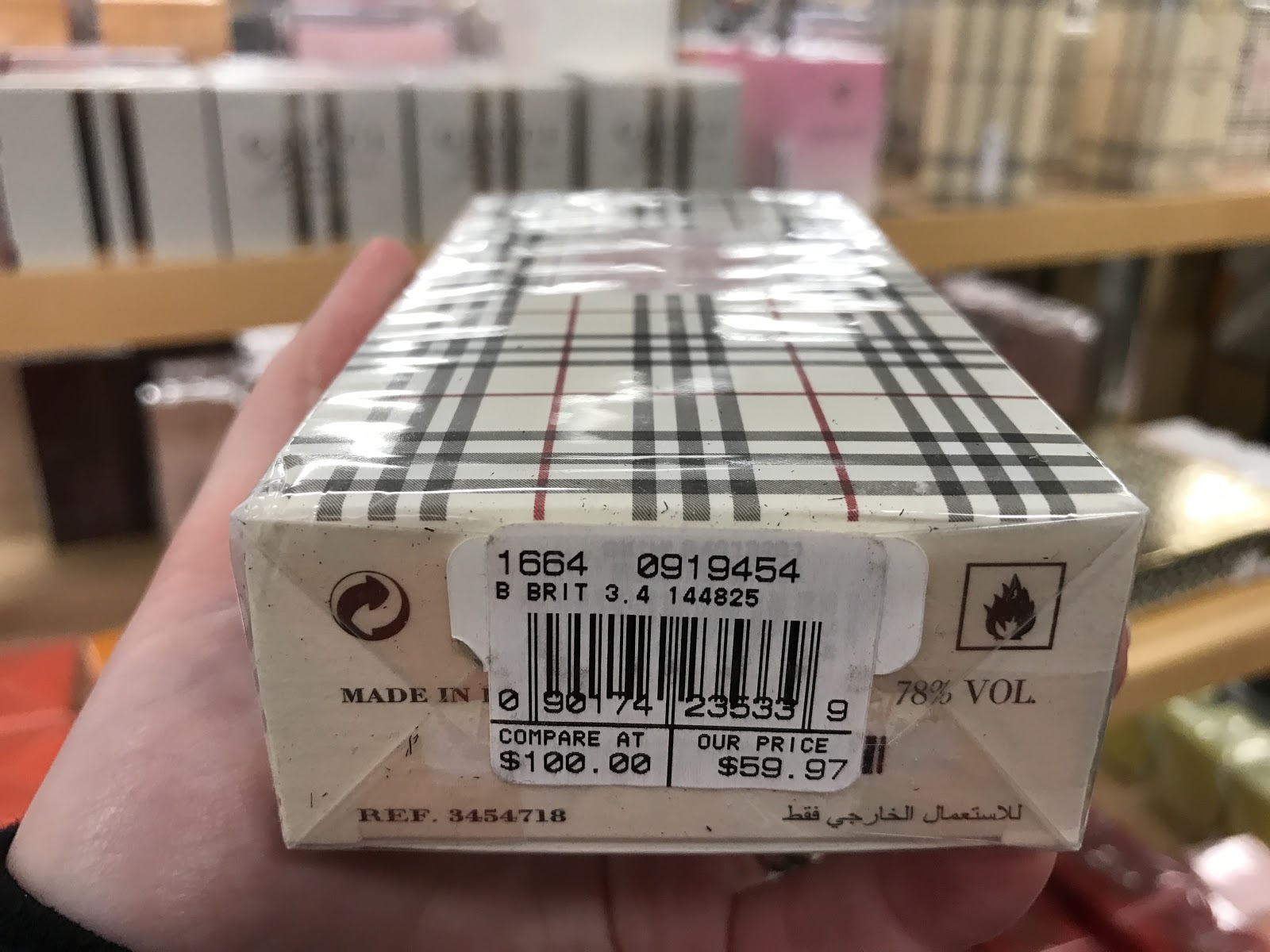 For example, Women's Burberry Brit rang in at $59.97 at Nordstrom Rack. I double-checked the "Compare at" price, and it rang true. This same size perfume costs $100.00 at Macy's.
Watch for fragrance gift sets during the holidays. Always double-check the "Compare at" price to be sure you're actually getting a deal, and remember to use Check Fresh to make sure you're not buying an expired product.
24. Hair product brands like "It's a 10" and Big Sexy are cheaper than at Ulta.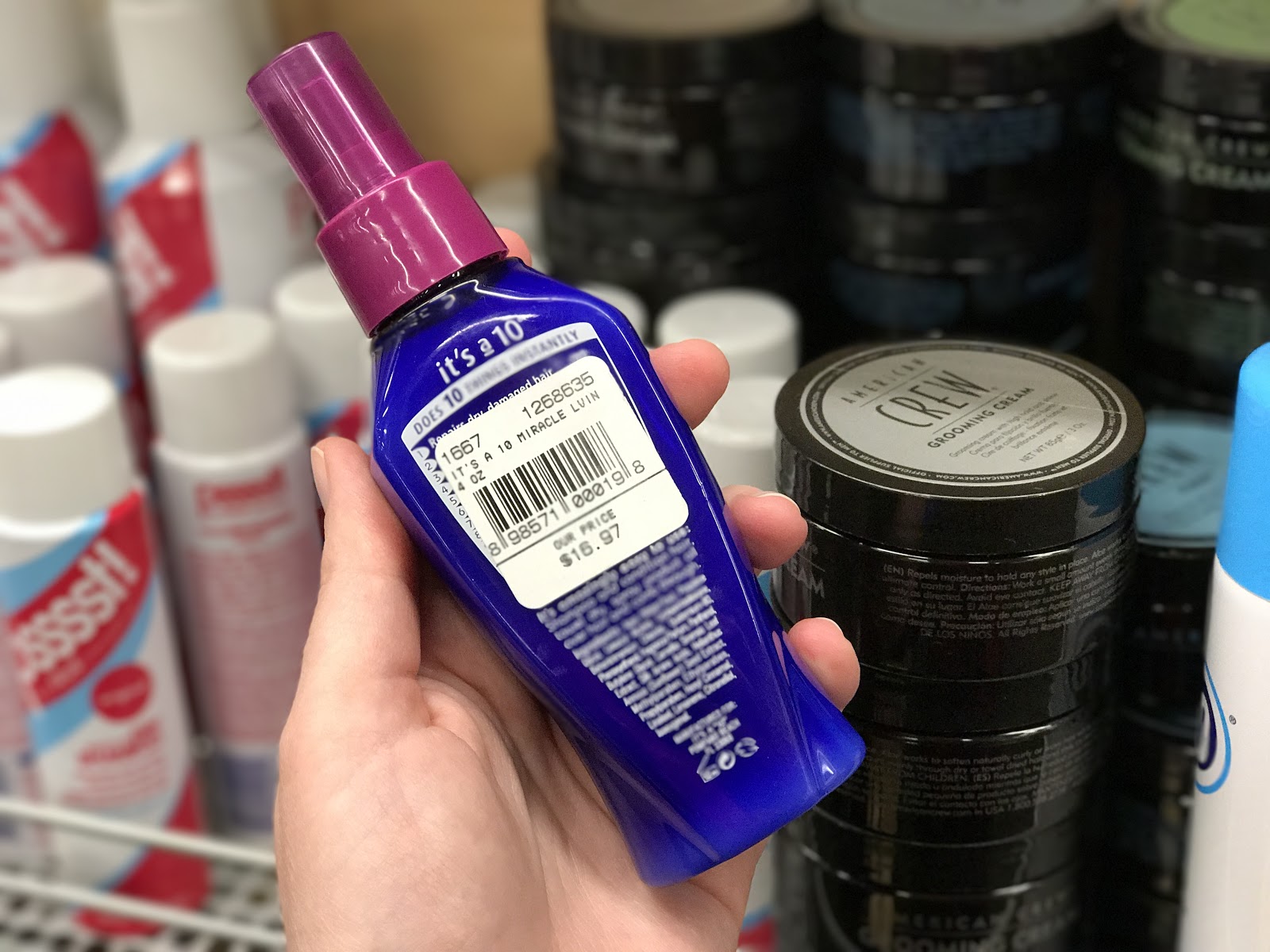 Nordstrom Rack carries a lot of brand-name hair products like Big Sexy and American Crew. Some of which are cheaper than anywhere else; most of which are cheaper than at Ulta. "It's a 10" is even cheaper than at Walmart.
Big Sexy Hair Spray and Play, 10.4 oz.
Ulta: $18.95
Nordstrom Rack: $16.97
It's a 10 Miracle Leave-in Conditioner, 4 oz.
Walmart: $17.96
Ulta: $18.52
Nordstrom Rack: $16.97
25. Perricone MD Cold Plasma is $8.25 per ounce cheaper than at Sephora.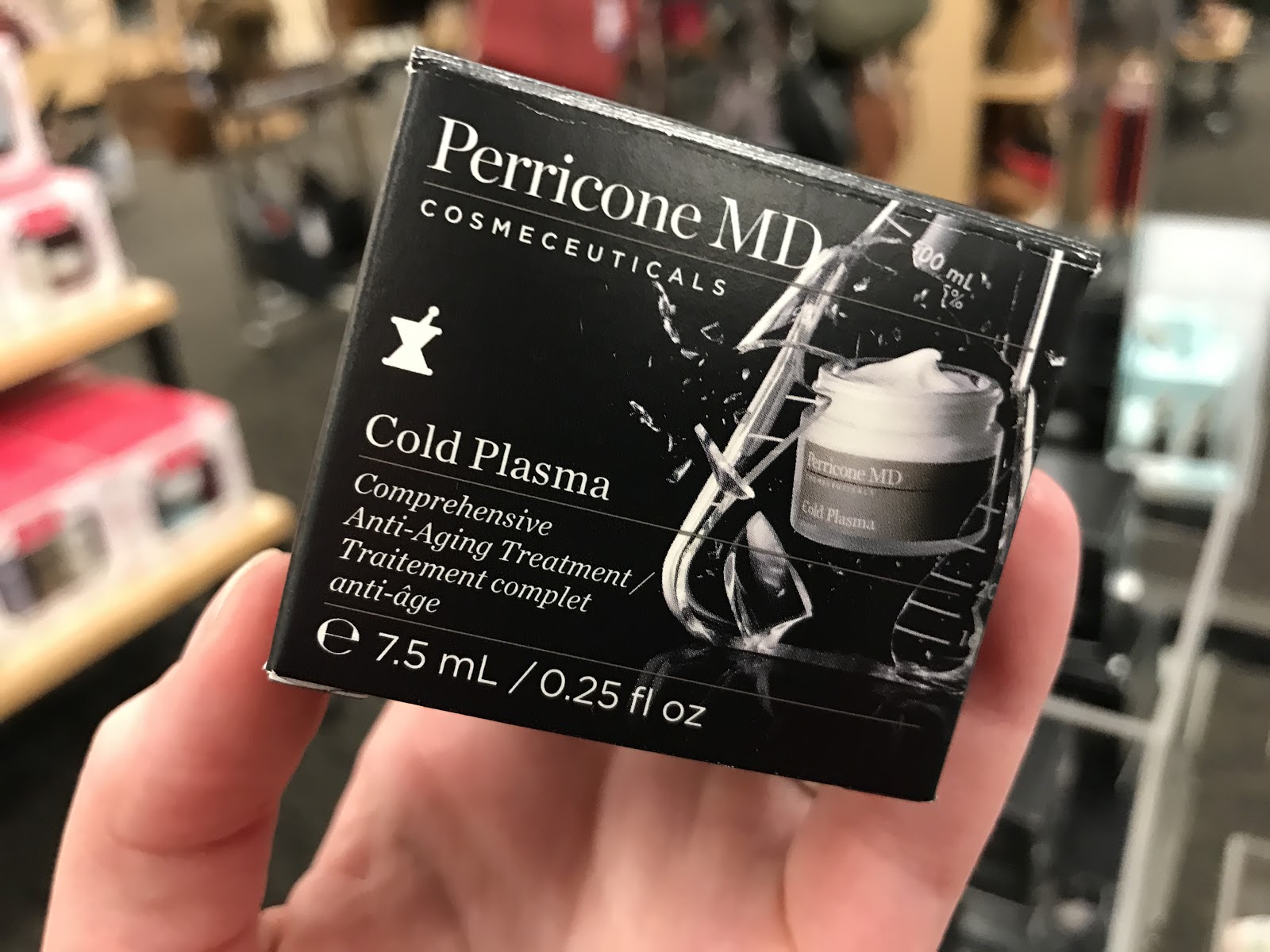 Sephora: $149/1 oz.
Rack: $29/0.25 oz.
Savings: $8.25/oz.
SaveSaveSaveSave