We're reader-supported and only partner with brands we trust. When you buy through links on our site we may receive a small commission at no extra cost to you. Learn More. Product prices and availability are accurate as of the date and time indicated and are subject to change.
Target grocery delivery (aka Target same-day delivery) is powered by Shipt, a service that offers same-day delivery from stores like Safeway, CVS, and even Petco. Target actually owns Shipt, but the two operate on different shopping portals, meaning prices, promotions, and savings can vary between the two.
For a limited time, Target is celebrating Target Circle Week with 50% off annual Shipt memberships. So from Oct. 1 – 7, 2023, you can get a one-year Shipt membership (which normally costs $99) for just $49.
So how does same-day delivery work at Target? And how do you get the most savings out of both Target and Shipt? Let's take a look.
Download the official KCL app so you never miss a Target deal.
50% off: Get One Year of Target Same-Day Delivery for $49 (reg. $99)
Thanks to Target Circle Week, we're seeing a new offer for 50% off annual Shipt memberships with Target Circle!
A Shipt membership normally costs $99 a year, but you can get it for just $49 right now, through October 1, 2023. To get the discount, be sure to save the offer for 50% off Shipt Annual to your Target Circle account before you checkout.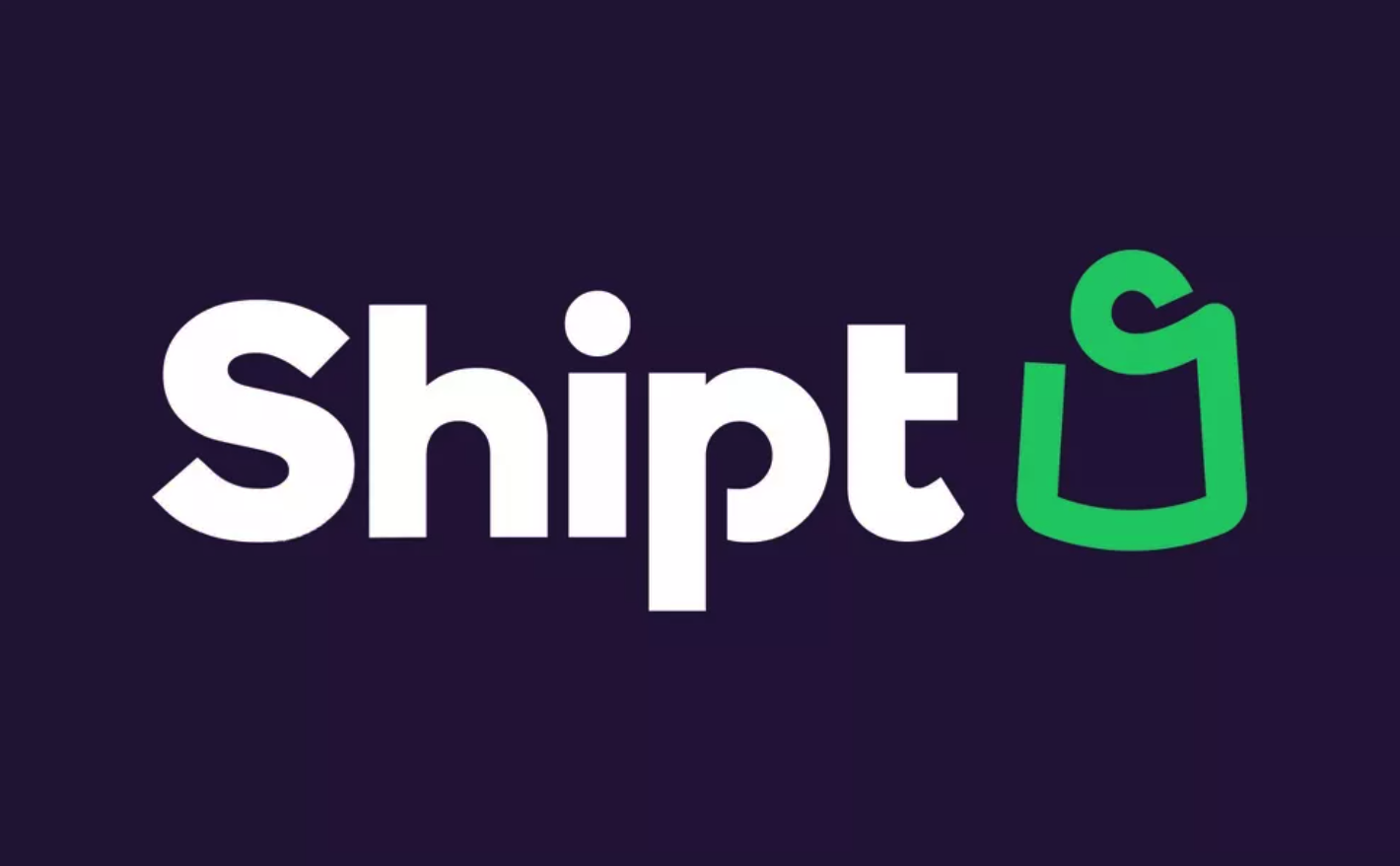 1. Get Target same-day delivery with a Shipt membership.
Here's a quick look at what you should expect to pay for Target grocery delivery through Shipt:
Standard membership is $99 a year or $10.99 a month.
The membership gives you free same-day delivery from a large list of stores.
Orders $35 and over have free delivery — everything else will cost an extra $7.
Without a membership, you can do a basic delivery for a $9.99 fee.
Or use Shipt passes for single orders (3 for $27 or 5 for $40).
2. Look for a 50% (or more) Shipt discount around Black Friday.
The best time to buy a Shipt membership is on Black Friday. For Black Friday 2022, Shipt memberships were 50% off: $49 for a year.
3. You can place a Target grocery delivery order through the Shipt app, the Target app, or Target.com.
Once you have a Shipt membership, you can order through any of the three options: Target.com, the Target app, or the Shipt app and get your same-day, one-hour window doorstep deliveries.
But, in actuality, the prices, the promotions, and the cash-back savings vary, making the where-you-start-your-order question very important. Let me explain . . .
4. Sign up through Target for four weeks free.
When you sign up for Shipt through Target, you get an automatic four-week trial. As long as you cancel before the four weeks is over, no need to pay at all.
You don't get this option when you sign up through Shipt itself, so make sure you register on Target.com or through the app.
5. Shipt prices are usually the same or cheaper.
When the prices between Target.com, Target app and Shipt vary, the cheaper price is actually most often available for Shipt delivery customers. For example, last time I checked, Oscar Mayer Lunchables were $1.25 in the Shipt app and $1.99 in the Target app.
After comparing 20 items, I found that 80-90% had the same price between Target and Shipt, while 10-20% of the time, Shipt prices were cheaper.
6. But you can't use the Target RedCard for 5% off through Shipt.
If you have a RedCard, the lesser price on Shipt might be beaten by the additional savings with the RedCard. So you gotta do math.
This is because Shipt is an independent property with a separate payment portal, so you can't use Target RedCard to pay for your order or earn 5% cash back on your purchase.
7. But, Shipt has promotions that Target doesn't.
Look under the Deals tab in the Shipt app, and you'll find all the unique deals Shipt offers. This includes basics like sales on breakfast items or household essentials.
You'll also find specials like "Spend $20, get $4 credit" on select items.
Even if some items turn out to be out of stock, you'll still get the credit if you hit the minimum requirement in a single order. Credits are auto-applied to your next purchase and usually valid to redeem for the next 30 days.
8. Shipt also has manufacturer coupons available in app.
Shipt now has digital manufacturer coupons available in its app. Many of these are unique to Shipt, while others are shared between both Shipt and Target.
That means, as of now, the only way to use manufacturer coupons on a Target delivery order is by using the Shipt app.
9. Shipt doesn't do Target gift card promos.
To make matters even more confusing, gift card promotions advertised in the Target weekly ad are not available in the Shipt app. Target Circle offers are not available in the Shipt app.
But, you can get gift card and Circle savings if you place your same-day delivery order through the Target app.
10. Place your Shipt order through Target for Circle offers and gift card promos.
Okay, so how do you get the best prices on Target grocery delivery? Basically, you need to divide orders and use both tools. I use the Target app and Shipt app.
For items listed in the Target weekly ad and promoted with Circle deals, I shop same-day delivery with the Target app.
For items not on sale at all, I shop same-day delivery with the Target app for my RedCard 5% off.
For items on sale or promotion in the Shipt app, I shop through the Shipt app.
For items with manufacturer coupons available, I shop through the Shipt app.
11. Gift a membership for Shipt credit.
Keep an eye out for Shipt gift membership promos so you can save on your next big gift. For Mother's Day, Shipt is offering $50 off the usual $99 year-long gift memberships. No need to tell anyone that your Mother's Day gift was just $49.
12. Look out for Target Shipt gift card promos.
As long as you're signing up for Shipt (or gifting someone a membership), why not snag yourself a gift card? Here's a promo they were running in August 2020:
Buy 1 Shipt 12-Month Membership Gift Card $99, regular price
Buy 1, receive $25 Target gift card
Use RedCard for 5% off
Email delivery
Pay $95.30, receive $25 Target gift card
Final Price: $70.30
13. Use the same email and phone number so your account syncs.
If you signed up for Shipt through their website and not Target, just make sure you use the same email and phone number. That way, both your Shipt and Target accounts will sync with each other.
14. Get paid an average of $15/hr to become a Shipt shopper.
Does getting paid to walk around Target sound dreamy?
Shipt hires independent contractors to become Shipt shoppers. They advertise pay up to $22/hr, but many Shipt shoppers say pay is closer to $15.
For each shop, pay is $6 plus a percent of the order total, plus tips. The best way to earn good money is to be quick enough to shop and deliver two orders at once, all within the delivery window. You can only do multiple orders after you've already completed your first 10 as a Shipt shopper.
15. Share a membership by placing orders for your friends and family.
You can totally share your Shipt membership. That means shipping to multiple addresses with multiple names and phone numbers, even storing multiple credit cards.
Whether that means you split membership cost with your sister, send weekly groceries to your grandmother, or ship yourself sunscreen and snacks to a Disneyland hotel, one Shipt membership allows you to do it all.
Target Delivery FAQs
Does Shipt take gift cards?
No. While you can use a Shipt gift card on a membership, Shipt doesn't take any gift cards for any retailer. There is no gift card input field.
Does Shipt deliver alcohol?
You must be 21+ with a valid ID to order or receive alcohol. Shipt only allows alcohol delivery in certain areas and may add on a $7 fee depending on where you live. Shipt credits cannot be applied to alcohol items.
Does Shipt deliver prescriptions?
Not through the Target app or Target.com. You'll have to go directly through Shipt and choose your drugstore of choice.
Will Target price match Shipt?
No. The exclusive pricing and promos are reserved for same-day delivery shoppers.
Do you tip Shipt shoppers?
Yes. The official word from the company is, "Tips are not required but are greatly appreciated." Shipt shoppers rely on tips.
Our two cents on tipping etiquette: your tip should change based on how large your order is. Think 10 – 20% of your order, or $5 minimum. 100% of your tip will go to the shopper.
How are Shipt delivery people paid?
Shipt shoppers make about $6 per order, plus a graduated fee based on how large the order is. Without tips, it'd be difficult for a Shipt shopper to make over $10/hr.