Let's be honest, ULTA Black Friday 2019 deals are mostly about discounts on prestige brands like bareMinerals, Urban Decay and more. Oh, and those Black Friday perfume deals for holiday gifts!
Here's how to get all the ULTA holiday hot buys and what to avoid during Black Friday.
For Ulta deals all year round, check out our Ulta Deals Page!
1. ULTA's Black Friday 2019 ad dropped Nov. 25.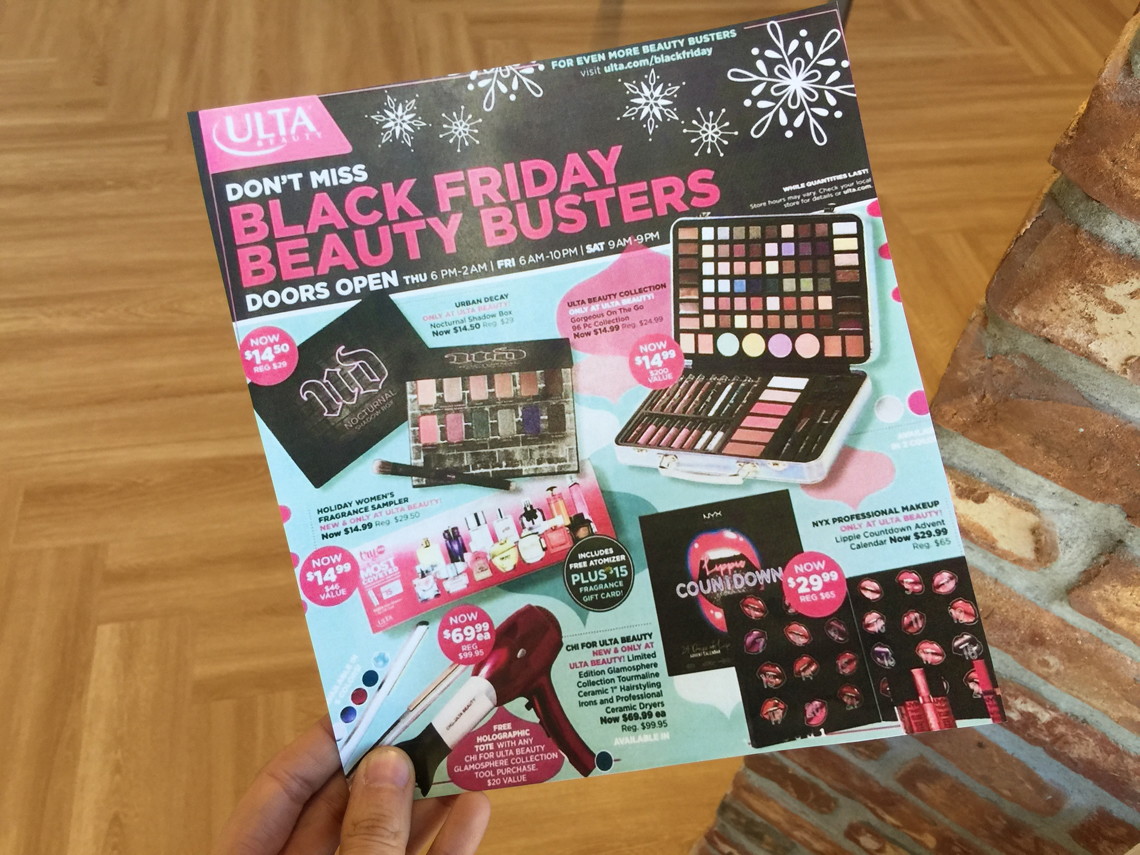 ULTA's Black Friday ads have been dropping later every year, which is opposite of most retailers. In 2018, the ad dropped on Nov. 18, later than normal. In 2017, the ad dropped on Nov. 13. This year the ad didn't drop until Nov. 25th, a whole week later than last year!
Download the KCL app to see deals in real time once they're live.
2. ULTA's Black Friday 2019 store hours actually start on Thanksgiving.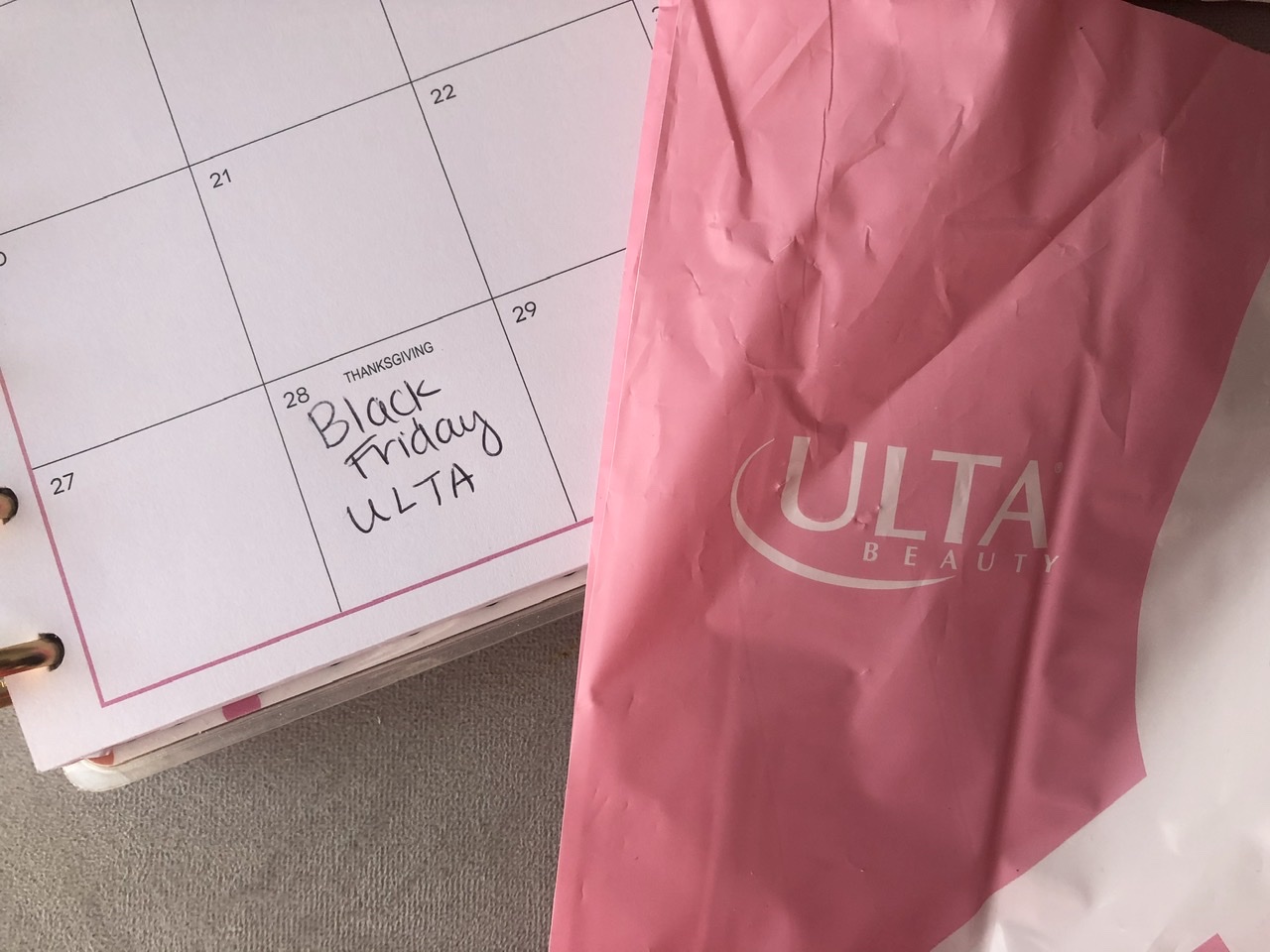 Is ULTA open on Thanksgiving? Yep.
ULTA Black Friday deals will show up online on Thursday evening at 5 p.m. ET. The store will open at 5 p.m. ET too, although you should double-check with your local store because hours can vary by location.
Learn more about Black Friday store hours for your favorite retailers.
3. Don't go into the store on Black Friday! Shop ULTA.com.
The best strategy is to shop ULTA.com as soon as deals go live. There's no reason to go in store, since deals are the same for both.
Also, don't wait until Black Friday to shop ULTA, since all deals are "while supplies last" and the best ones always sell out first. Get your phone or laptop out on Thanksgiving and click away!
4. Do not miss Cyber Monday at ULTA — it's basically ULTA Black Friday 2.0.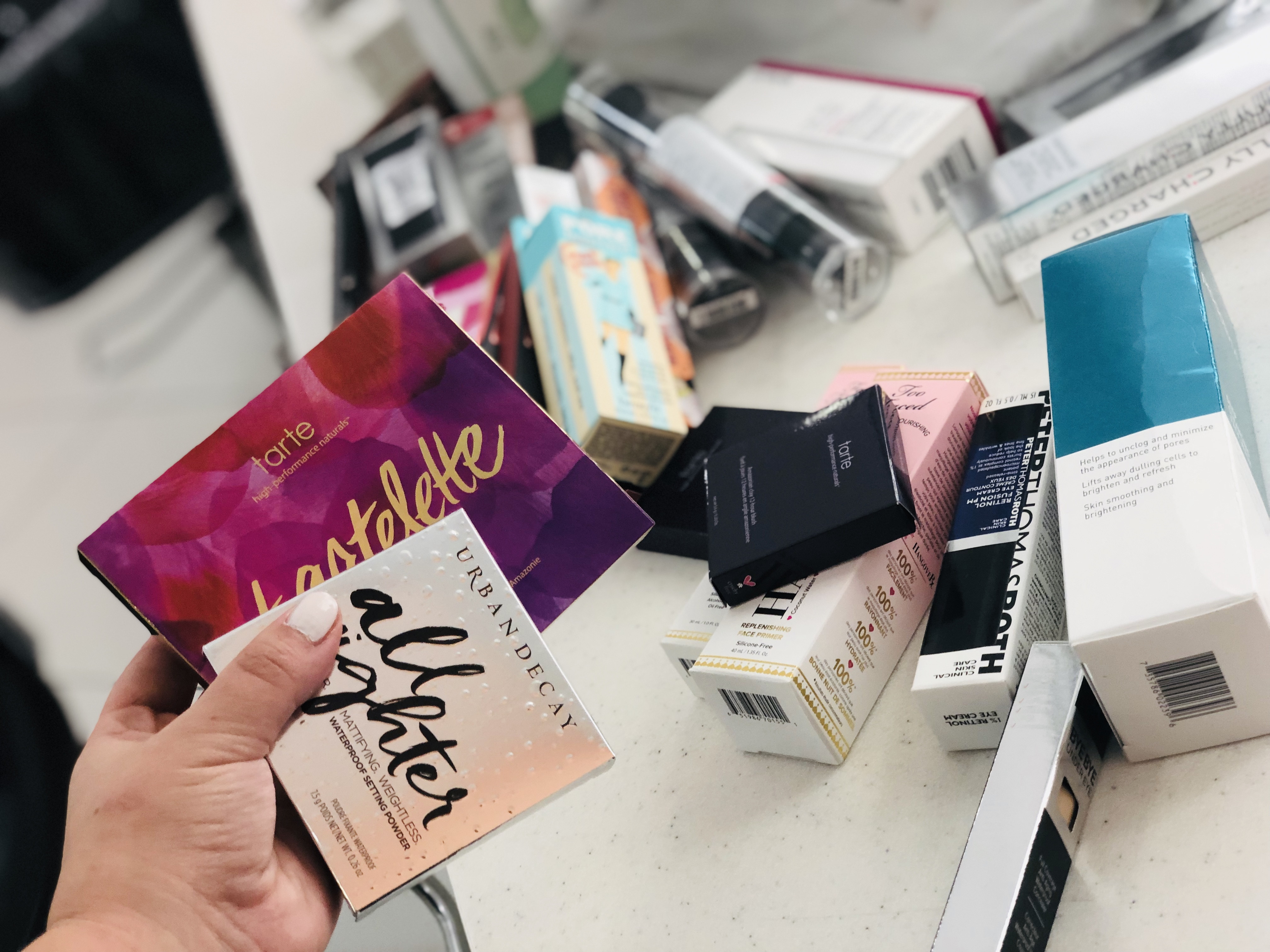 I'm not gonna say ULTA's Cyber Monday is better than Black Friday. But some ULTA-loyal people swear by it, because of the extensive deals on prestige brands.
Cyber Monday at ULTA is basically an extension of some ULTA Black Friday deals, along with new deals like:
Get 50% off tons of prestige brands like bareMinerals, Benefit, Urban Decay, Stila, Smashbox.
Get a free prestige-brand gift with purchase. For example, get a 3-piece Urban Decay gift with a $40 Urban Decay purchase. Same for Too Faced, Benefit, bareMinerals, MAC, Lancome, Stila, Estee Lauder, NARS, Clinique, etc.
Get $10 off your purchase of $50 or more with a promo code listed in the Cyber Monday ad.
5. Plan to spend at least $60 online so you can get a free gift with your purchase.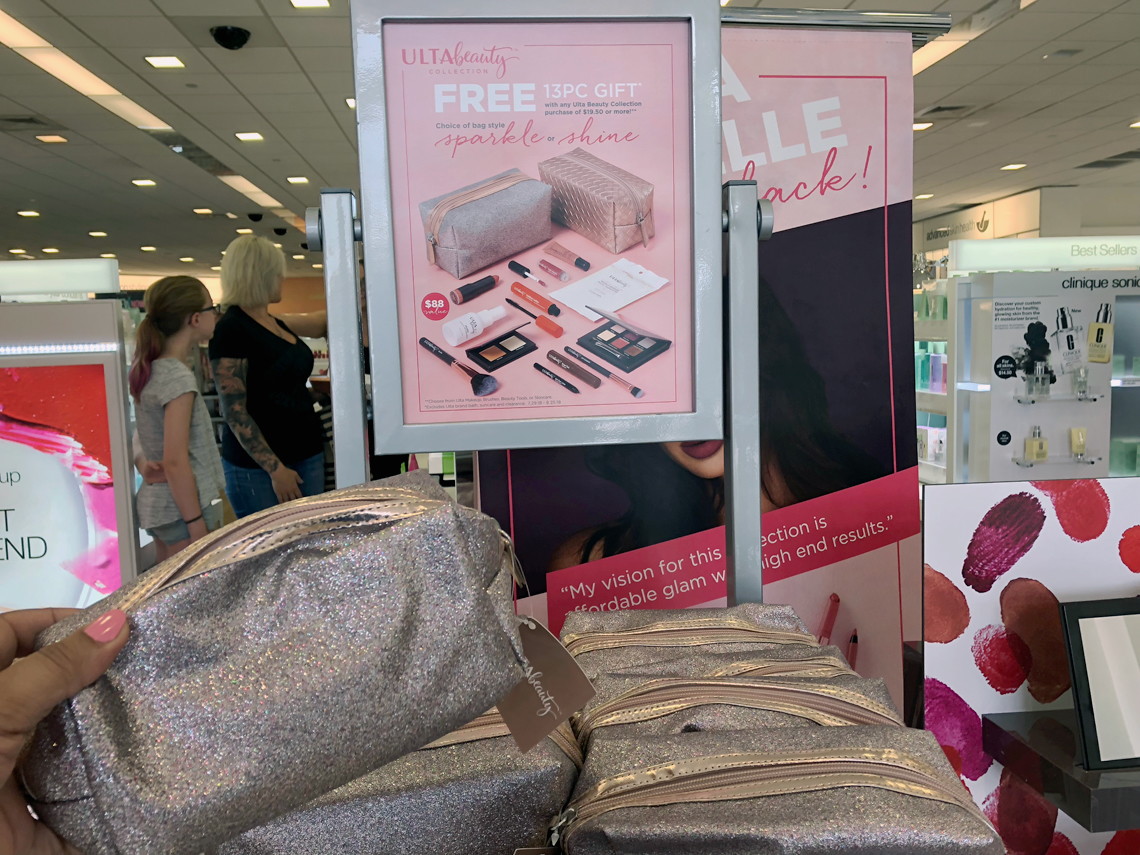 This year, you can get an 8-piece makeup gift set with any $60 purchase. Best part? It's over $72 worth of free makeup.
Plus, you get free shipping when you spend at least $35 online.
Looking for a Morphe palette like Jeffree Star or James Charles? Skip ULTA.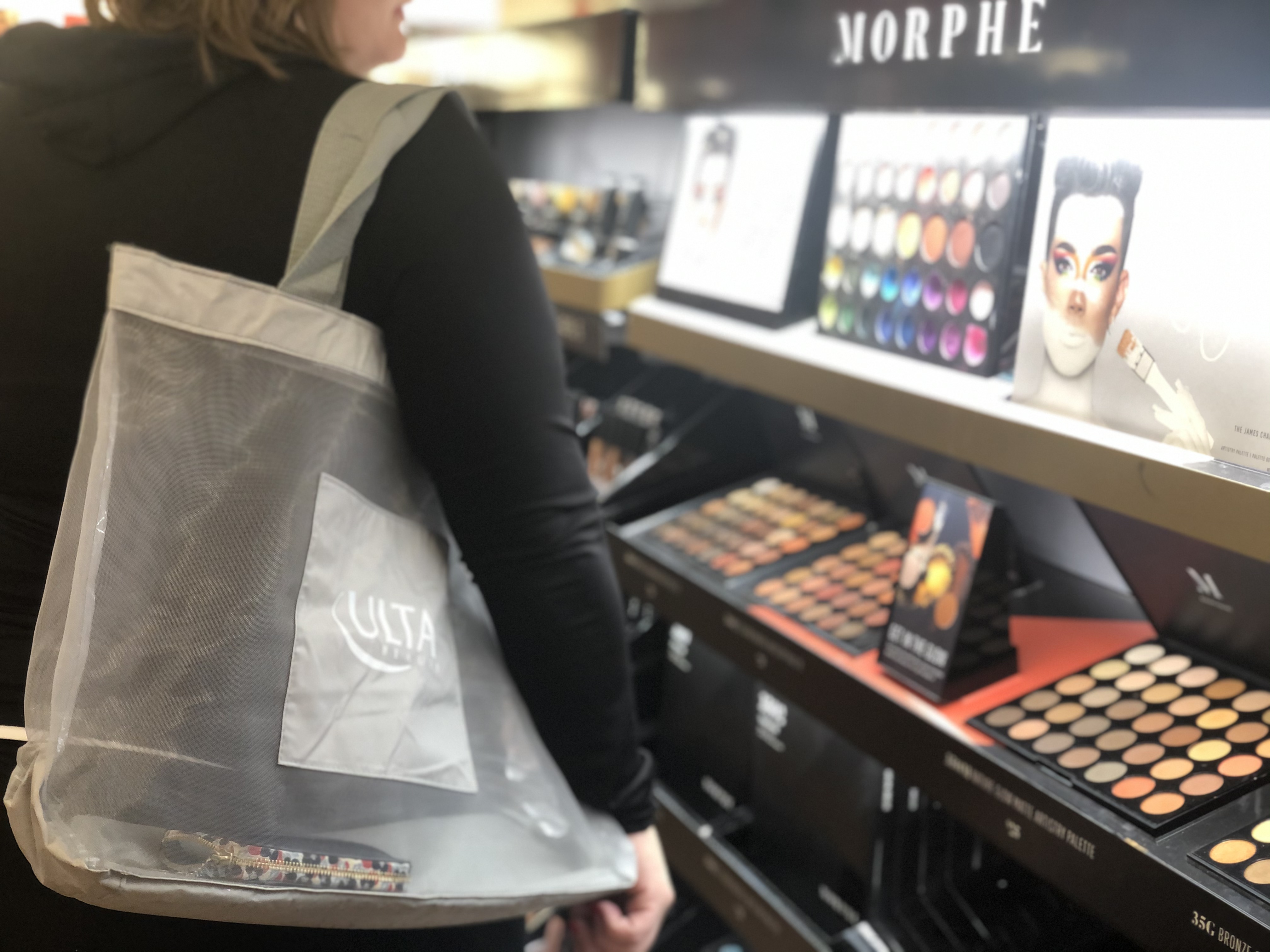 While ULTA doesn't have a show-stopping deal on Morphe palettes, you can save almost 50% on a Morphe Catch My Eye brush set. Snatch that up!
And in the meantime, you get a discount when you follow this strategy: Sign up for Morphe emails and get a unique 10% off discount code for your first order to use on a Morphe James Charles palette or Jeffree Star palette by Morphe.
ULTA prices generally follow Morphe's website prices. But, you'll get an additional 10% off on your first order when you buy directly from Morphe, giving you good reason to pass on ULTA.
TIP: Use code JSTAR to get a 10% discount on Morphe stand-alone products anytime you're buying from the Morphe website. Unfortunately, this code won't work on influencer collaboration lines like Jeffree Star or James Charles.
7. Aim for at least 50% savings on everything from Urban Decay to bareMinerals.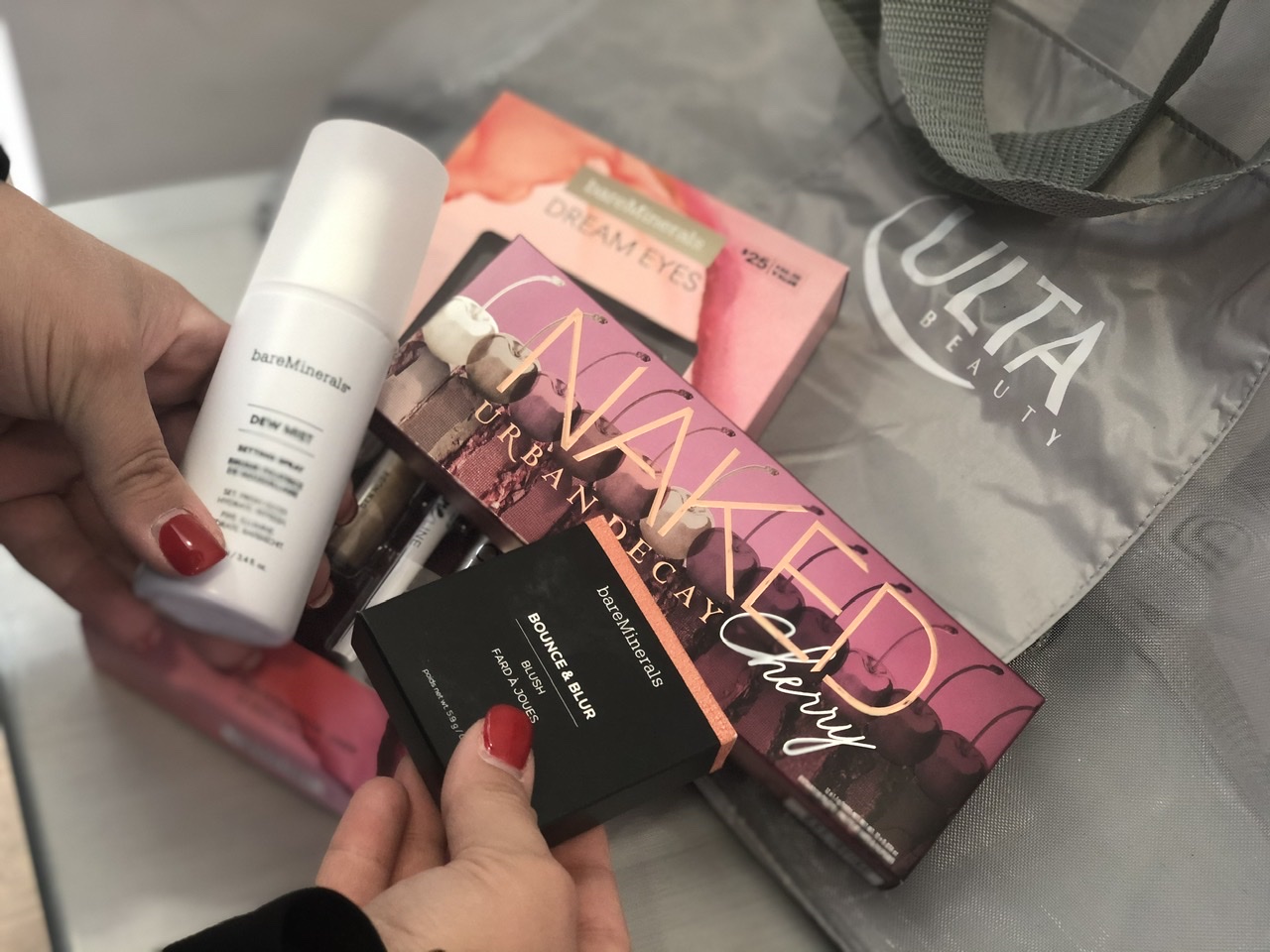 Most of ULTA's holiday hot buys during Black Friday offered about 50% off. Sometimes up to 80% off.
This year, there's a mix of Black Friday deals on prestige and non-prestige brands:
bareMinerals Gift Set: $15 (reg. $74) — 80% savings
Urban Decay Naked3 Eyeshadow Palette: $27 (reg. $54) — 50% savings
OPI nail polish: $5.25 each (reg. $10.50) — 50% savings
Morphe Catch My Eye 6-piece brush set: $15.50 (reg. $36) — 47% savings
Hot Tools curling irons & hair dryers:50% savings
Prestige brand mascaras from Tarte, Urban Decay, Buxom, Pur, Smashbox or Lorac:$10 (reg. $21-24) — up to 58% savings
ULTA Lip Glossary gift set: $9.99 (reg. $18) — 45% savings
8. Use a $3.50 off $15 ULTA coupon with your purchase.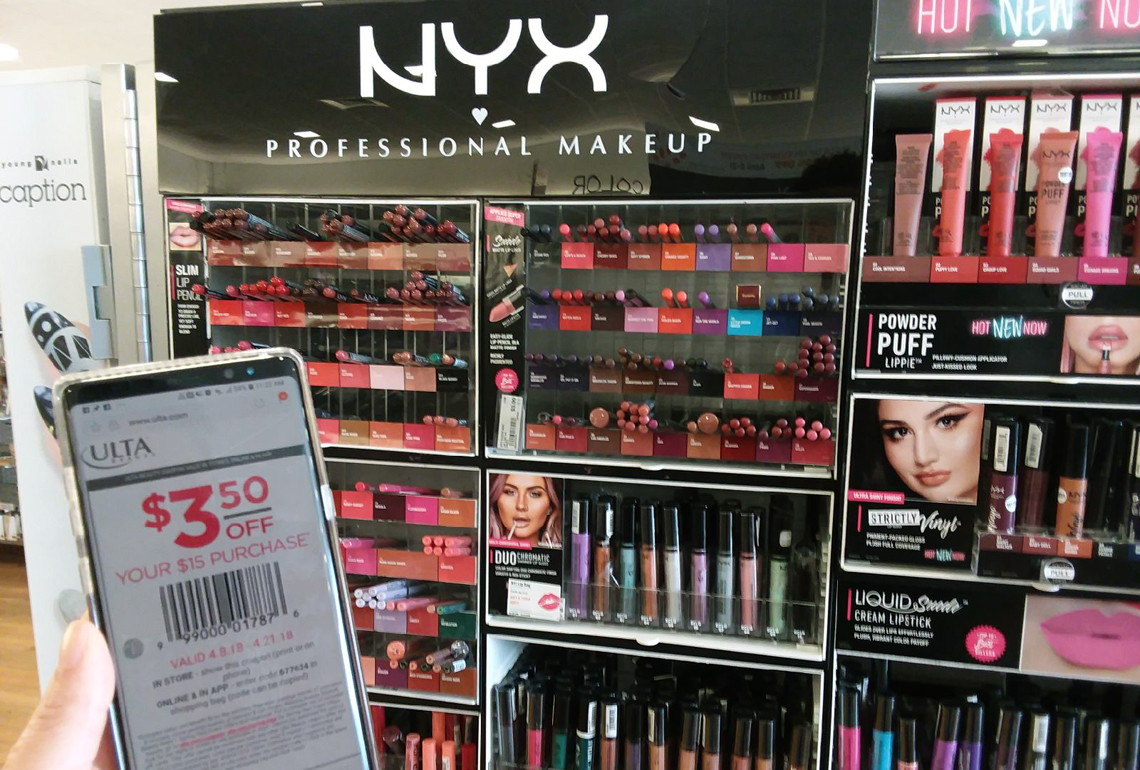 If there's a coupon available, it'll list the dates it's valid — usually from Thanksgiving through the day after Black Friday.
Pay attention to ULTA coupon exclusions so you aren't disappointed when you go to check out.
9. Buy The Body Shop brand items from ULTA, not The Body Shop.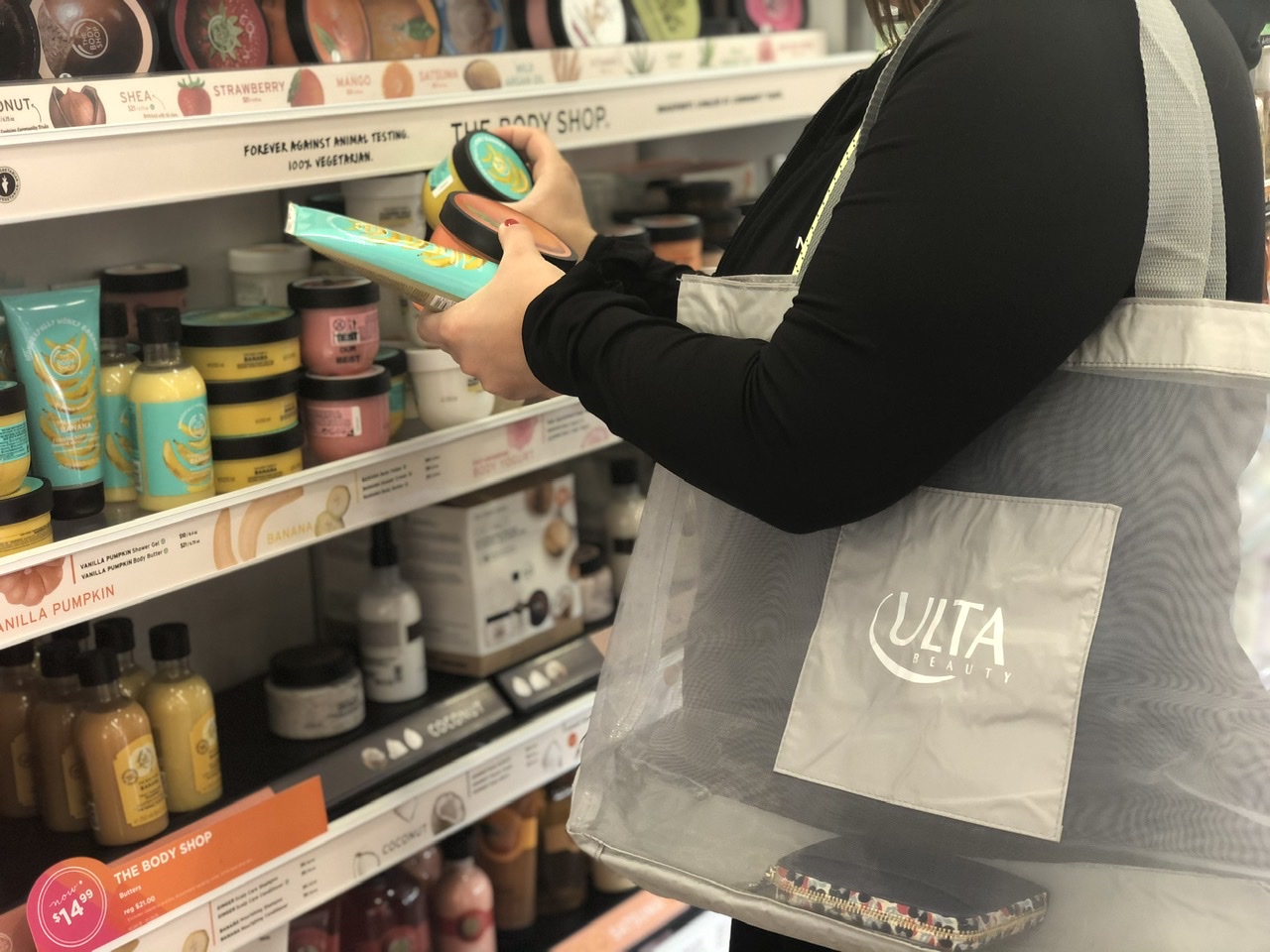 Why? Honestly, just for the free gift with a purchase.
The Body Shop offers the exact same Black Friday deals as ULTA does on their own products — 40% off all products, sitewide. But at ULTA, if you spend $60, you can get that free 9-piece gift set.
10. For Black Friday deals on shampoo and conditioner aim for savings of at least 59%.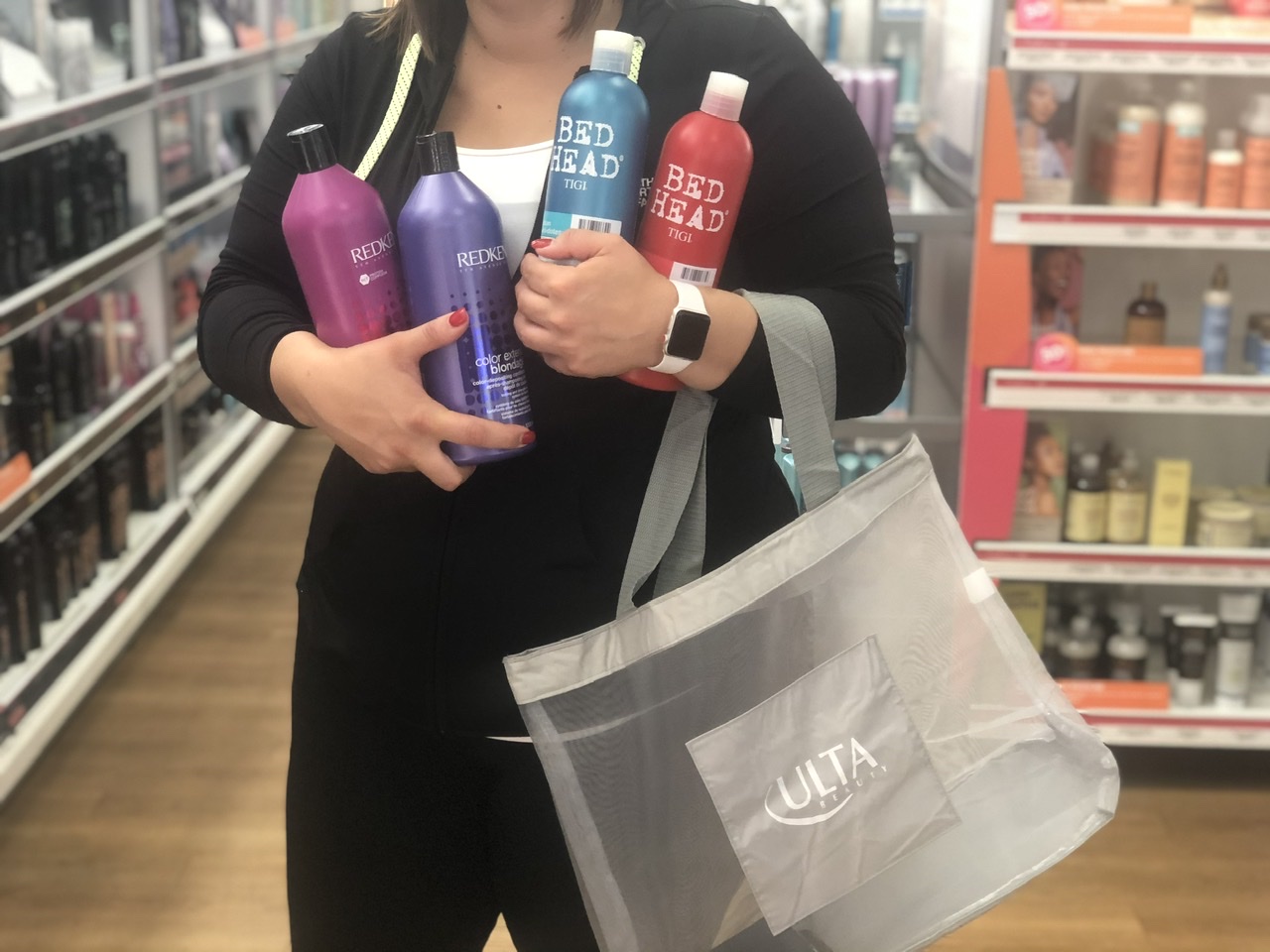 Follow me here…the Ulta Jumbo Love sale happens in January and July. It's the absolute best time to stock up on shampoo and conditioner for 59-72% savings.
Jumbo Love starts just a few weeks after Christmas, so hold off on Black Friday shampoo deals unless you can save at least 59% (the minimum savings during Jumbo Love).
During Jumbo Love, here are typical savings tiered by brand:
$12.99 liters: Normally $21-31.50 (59% savings)
$14.99 liters: Normally $20-53 (72% savings)
$19.99 liters: Normally $29.95-55 (64% savings)
To compare Redken 10.1 oz. bottles are 50% off during Black Friday. This would've been a pass as it's less than 59% savings
But TIGI jumbo bottles were only $8.99 during Black Friday 2018 at ULTA (71% savings).
This would be worth taking advantage of since it's so close to the highest discount you'll see during Jumbo Love.
11. Don't buy Philosophy shower gel at ULTA — buy it at Macy's instead.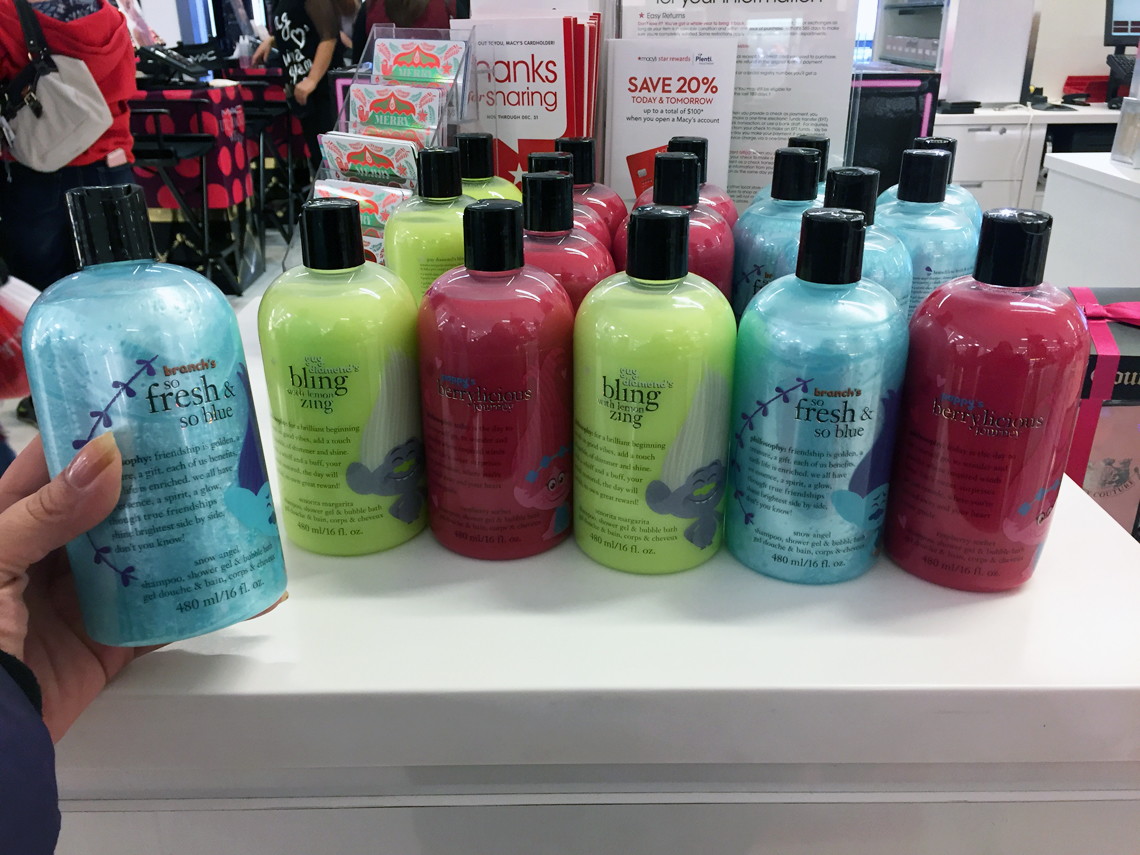 ULTA offers $18 Philosophy shower gel for $12, but Macy's usually offers it for $10. Don't pay more than $10 for Philosophy shower gel this year!
12. Watch for deals on fragrance sampler sets and beauty gift boxes.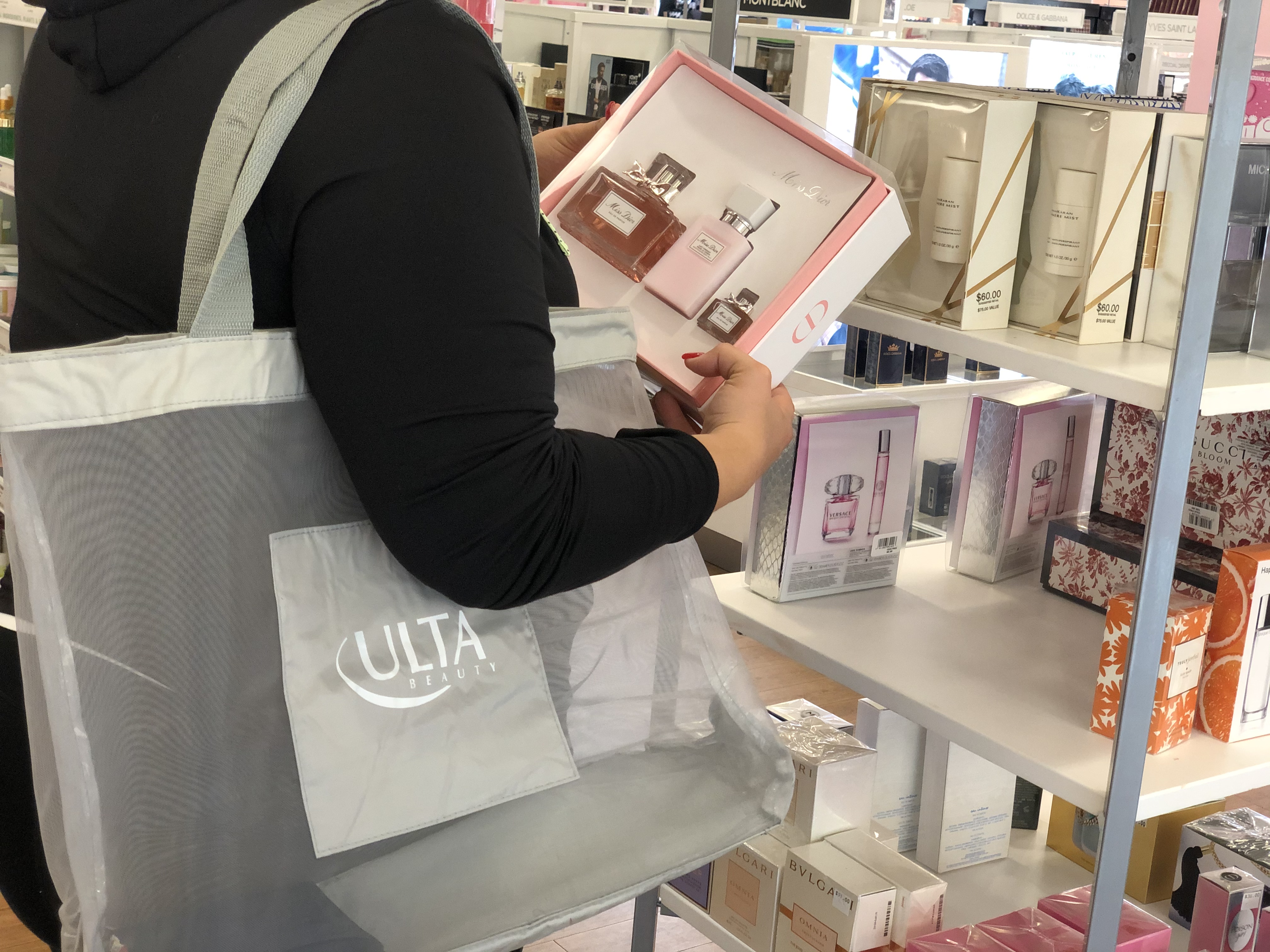 Looking for perfume Black Friday deals? I mean, aren't we all?
ULTA offers 50% off fragrance "flights" — a sampler of many different fragrances for men and women.
ULTA also offered a "Gorgeous on the Go" makeup collection for $14.99 last year. It was valued at $200.
Resources and Links Mentioned:
How to Shop Black Friday 2019 Deals: Your Ultimate Cheat Sheet
29 Ulta Hacks that Will Save You Serious Cash
ULTA's coupon exclusions & list of prestige brands
The Next Best Times to Shop After Black Friday