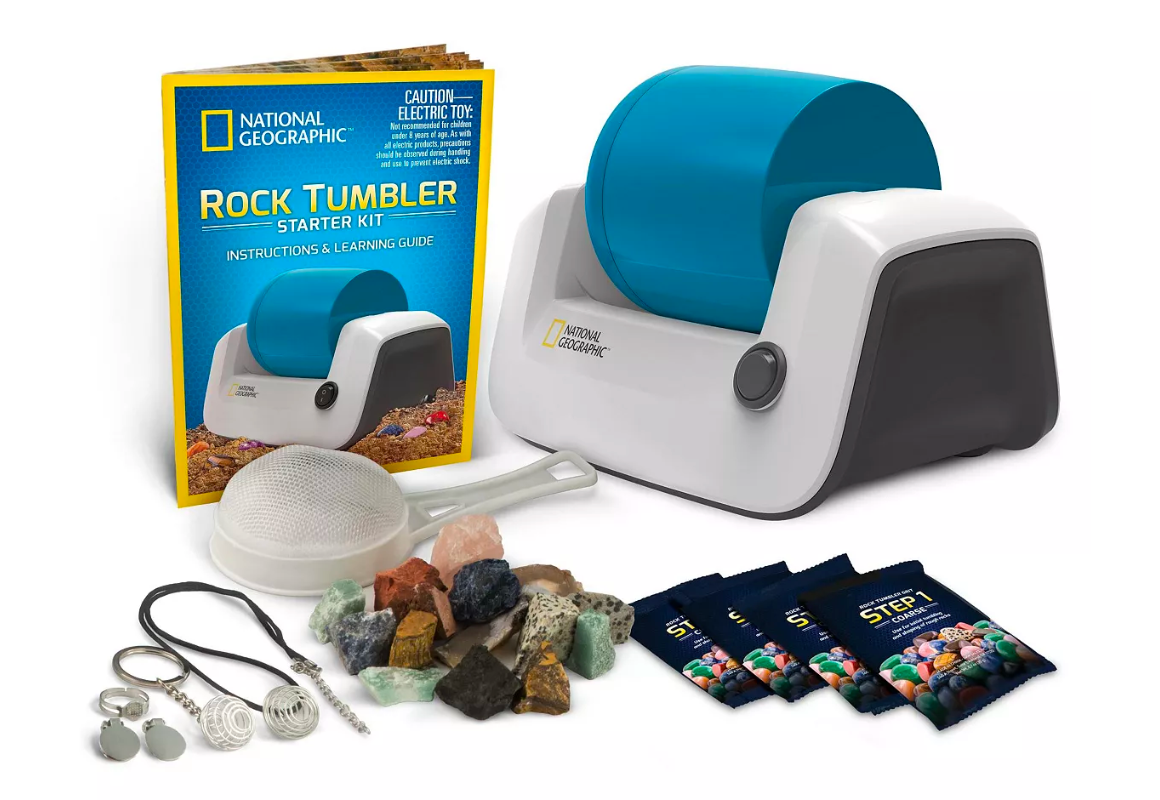 Shipping:
Free on orders of $25+
You don't want to miss out on this deal.
Macy's
just put the popular National Geographic Rock Tumbler starter kit on clearance for $29.93 when this kit usually retails for $59.99. I don't expect this deal to last long, so I suggest getting this deal soon.
BEGINNER TIP: If you're not a Star Rewards member, signing up is easy and free. New members also get a coupon code for 25% off their next purchase. This code can work on a variety of Macy's deals. Macy's Star Rewards is a tiered loyalty program where shoppers earn points on every purchase. You'll receive $10 in Star Money when you accumulate 1,000 points. Bronze entry-level members earn 1% back in rewards. There are also silver, gold, and platinum tiers. Members who fall in those tiers earn 2%, 3%, or 5% back in rewards, respectively. All members will get free shipping on orders over $25.
Make the most out of your savings during every trip with our tips and tricks for shopping at Macy's. And no worries if this item doesn't work out for you; I have the Macy's return policy all laid out for you to make getting your money back easier.
If you want to score more toy deals like this one, be sure to browse through more of our best toy deals. We didn't forget about family either — take a look at the best game deals.
Text MACYS to 57299 and be the first to know about the hottest deals each day.