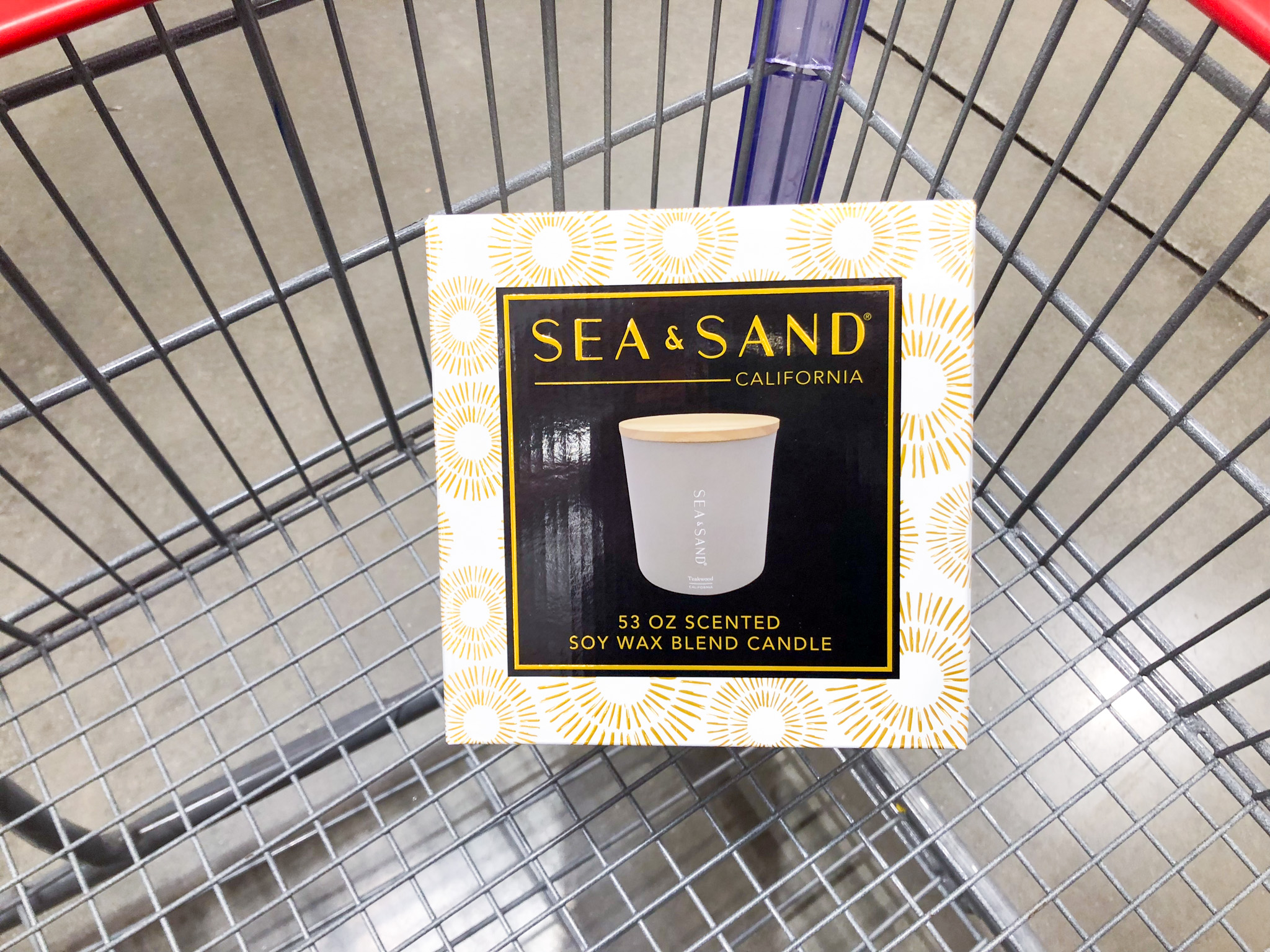 Sea + Sand 53-Ounce Candle
Costco members can purchase a 53-ounce candle for $24.99. This candle has four cotton wicks and is made from a soy wax blend. It comes in three scents: California Beach Home, Teakwood, and Coconut and Palm.
These candles are only available at the warehouse. Become a Costco member by signing up for a membership. To learn more, read our complete Costco membership guide.
Remember to have your membership card with you during your next trip to Costco. Additionally, please take into account that Costco has implemented strict regulations regarding the sharing of Costco membership cards. To make use of your Costco membership card, it's now mandatory to have your photograph on it.
To care for your candles, trim the wick to 1/4 inch before lighting and use a snuffer to put them out gently. Let the entire top surface melt for even burning, and avoid drafts. Store them away from heat and humidity, and keep the wax pool clean. Use plates or holders, rotate your collection, and follow the manufacturer's instructions. Never leave candles unattended, and dispose of matchsticks and wick trimmings properly. You can also enhance your experience with accessories like shades or cloches.
And if you need a place to store your candles, here are some brilliantly simple storage solutions that will make the most out of your space. There are more budget-friendly home tips and tricks waiting for you to take advantage of.
Check out the hottest Costco Coupon Book deals and snag savings on tech, apparel, furniture, and more.
Our team gathered up the best Costco Warehouse savings tips. This article has 27 tips to help you maximize your savings at Costco.
Check out the best home deals happening now on KCL.
Take a look at the top deals at KCL this week, and consider downloading the KCL app so you can set deal alerts for your favorite stores and products.
Text DEALS to 57299 and be the first to know about the hottest deals each day.