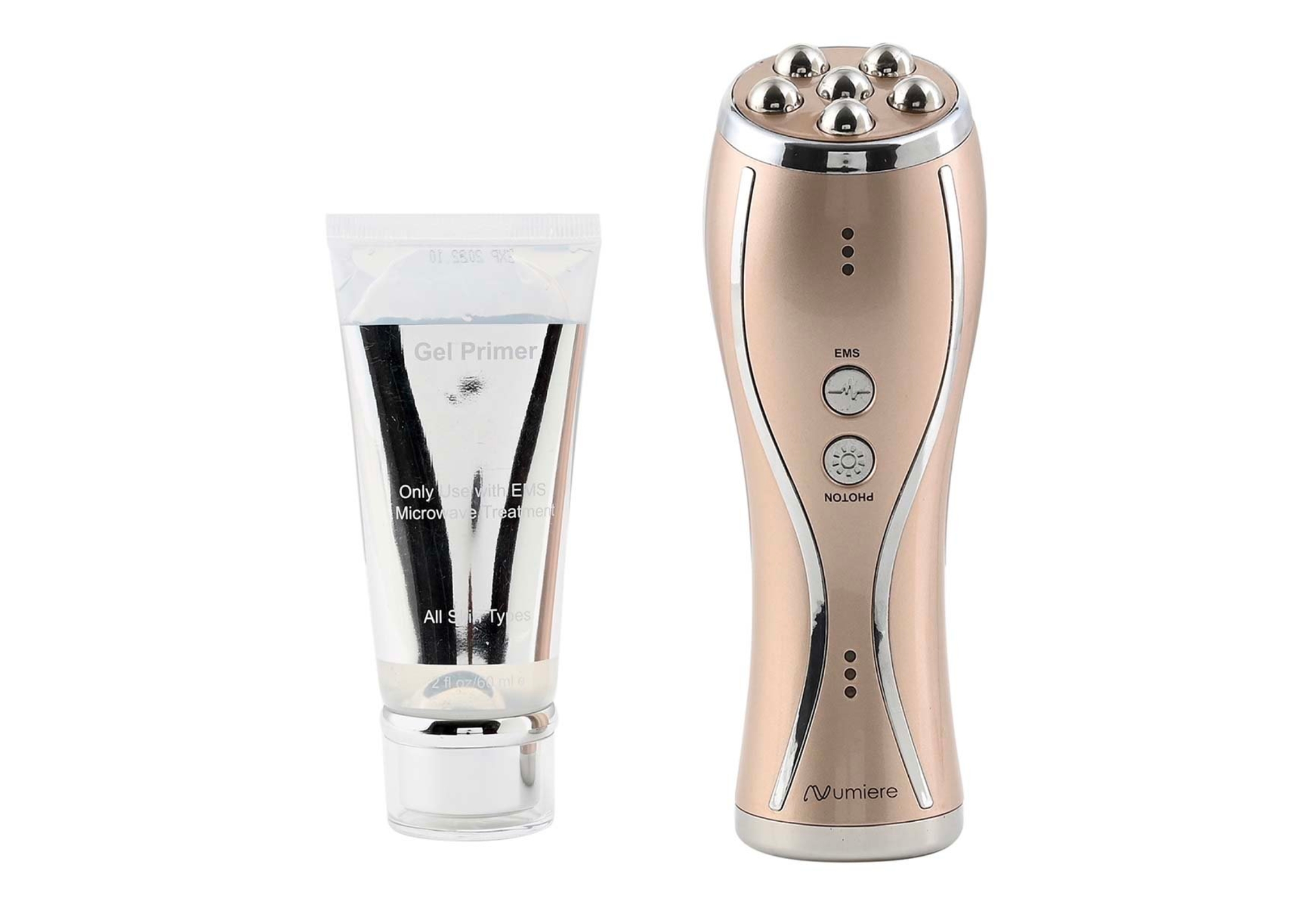 10% off when you shop our links through Sept. 22 at 6 a.m. PT
Get all the new deals and savings hacks straight to your inbox
Don't miss out on this sale on the Numiere Rose Gold 3-in-1 Reverse Time Skin-Tightening Device and Gel Primer at
Zulily
. You can get it now for just $99.99, regularly $890. And when you shop our links, you'll get another 10% off. That makes this device only $89.99.
Here are some ways you can earn free shipping at Zulily.
Did you know Zulily now offers Smart-Pay? This feature allows you to split Zulily purchases into two easily manageable payments, aptly termed "Smart-Pays." The best part? It comes without the usual interest that tags along with credit card usage.
Unlock the full potential of Smart-Pay to relish the luxury of interest-free payments on those sought-after brands that might otherwise strain your budget. But with Zulily's Smart-Pay, you can pay half right away and the remaining amount after 30 days, all interest-free.
To enjoy Smart-Pay benefits, a Zulily membership is essential, granting access to both the program and the sales. This seamless feature is free of fees and doesn't require additional credit card applications. At checkout, simply opt for Smart-Pay and proceed with your regular credit or debit card.
With Smart-Pay in action, the initial payment is processed within five days of selection, while the second payment is automatically charged to your card 30 days later.
For those with credit cards from Zulily, QVC, or HSN, an enticing option allows splitting payments into three, lightening the financial load. However, bear in mind that Zulily's credit card comes with a high APR, leading to notable added interest.
Notably, prepaid debit cards aren't compatible with Smart-Pay. Opt instead for your trusted regular debit or credit card for smooth transactions.
Note that to view this sale, you'll need to create an account. Shipping for these items starts at $5.99 and varies by location. When you place an order with paid shipping (Sunday – Thursday), shipping is free for any additional orders placed by 11:59 p.m. PT that same day. When you place an order with paid shipping (Friday – Saturday), you'll receive free shipping on all additional items ordered by 11:59 p.m. PT on Sunday.
Text ZULILY to 57299 and be the first to know about the best Zulily deals.