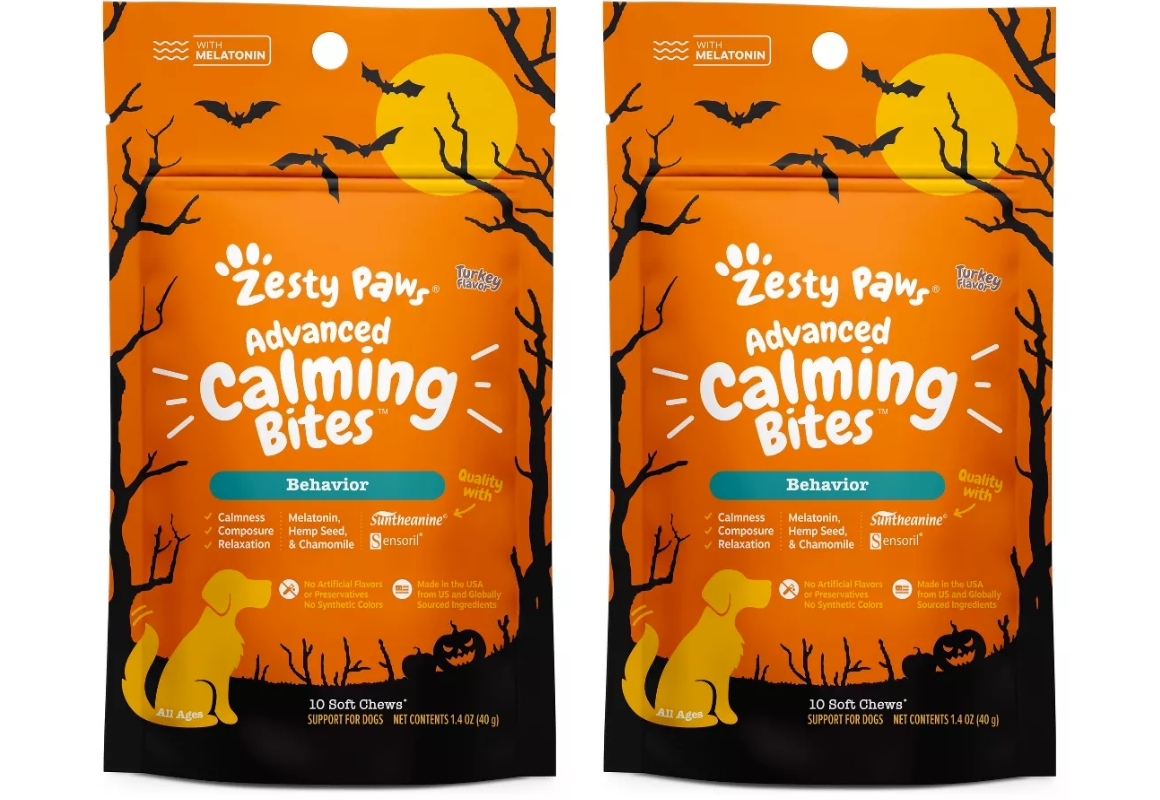 As low as
-$0.52
$9.98
(105% Off)
MOBILE COUPONS NEEDED
5% off - Target RedCard Savings
REBATES TO SUBMIT
PRICE SUMMARY
Pay $9.48, submit for $10 Ibotta credit
Get all the new deals and savings hacks straight to your inbox
Use your smartphone to score two bags of Zesty Paws Halloween Calming Bites for free at
Target
. Look in your Ibotta app (
download
) and activate a $5 Zesty Paws rebate. Target currently has Halloween bags priced at $4.99. This offer can be redeemed up to two times in one transaction.
Sign up for a RedCard to save an extra 5%. And for all the best savings tips, learn how to coupon at Target.
We all adore our furry friends, but let's face it — the constant shedding can be a real headache. Dealing with pet hair on clothes, furniture, and in our cars is a never-ending battle. However, fret not, as we have some handy pet hair removal tips to help you manage the shedding and maintain a fresh, clean living space.
Try using textured rubber gloves or a pumice stone to tackle pet hair on various surfaces. Rubber gloves work wonders on carpets, furniture, and pet beds, while a pumice stone can make car upholstery pet hair-free before vacuuming. For fabrics and carpets, a rubber squeegee, a blown-up latex balloon, or the rough side of Velcro or a jumbo self-grip plastic hair curler can be surprisingly effective tools for gathering and removing pet hair.
While you're at it, try out more of these budget-friendly home hacks to make your life easier.
If you're looking to save money while shopping at any retailer, then you'll want to learn more about couponing. Fortunately, we have a free guide to couponing that can help you get started. This guide will introduce you to the basics of couponing and provide you with the easiest ways to save money on your purchases.
For more budgeting hacks, be sure to scroll through our favorite tips and tricks for buying more while spending less.
Text TARGET to 57299 and be the first to know about the hottest deals each day.