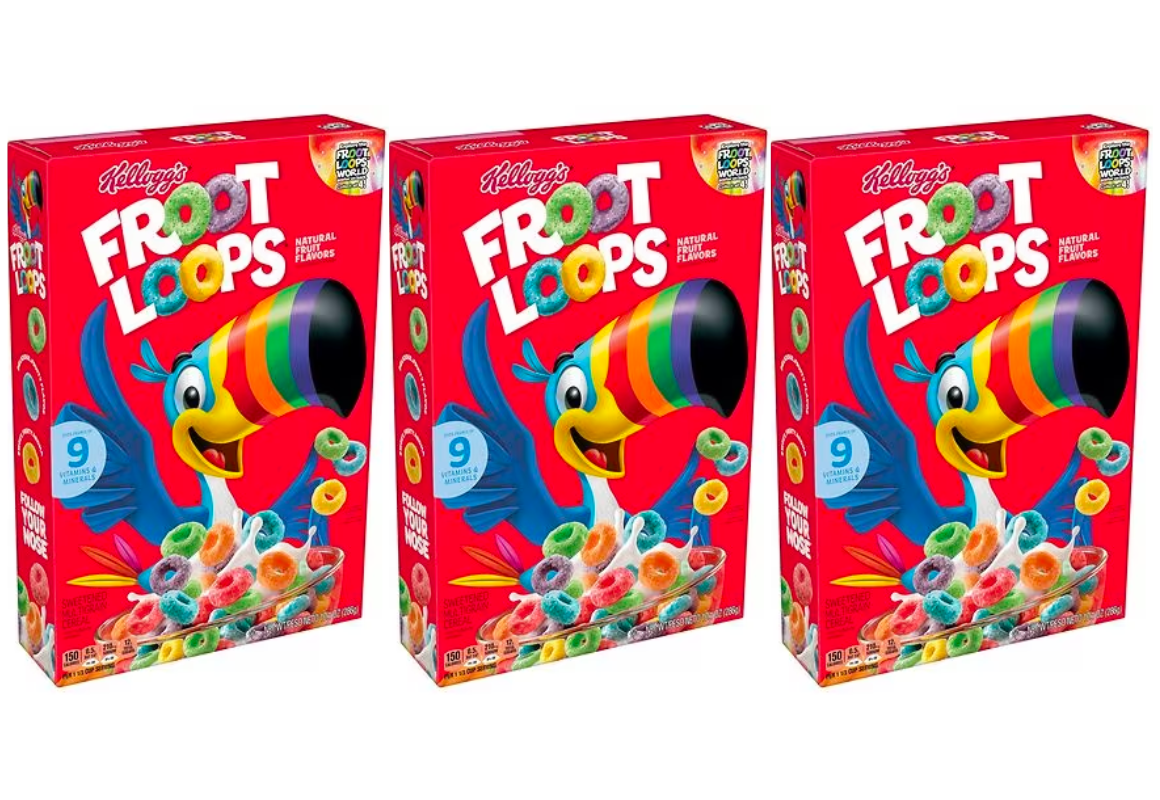 REBATES TO SUBMIT
Pickup:
Free on orders of $10+
PRICE SUMMARY
Pay $6.79, submit for $3 Ibotta credit
Get all the new deals and savings hacks straight to your inbox
This week at
Walgreens
, you can pick up three boxes of Kellogg's Froot Loops cereal for the price of one. After purchasing, submit a photo of your receipt to Ibotta to claim three $1 rebate offers. This drops your total to $3.79 or $1.26 each for three boxes, which is a good price for cereal.
This seems to be an unadvertised deal, but it is available at Walgreens.com. If you're not planning an in-store shopping trip, check out online and get free Walgreens pickup on orders of $10 or more. Be sure to pick up your order in stores and let the associate know that you'll need a receipt before giving your name. A regular receipt should print when they scan the barcode on your pickup bag, and you can then submit it to Ibotta.
New to couponing? These KCL tips can help you out:
Text WALGREENS to 57299 and be the first to know about the best Walgreens deals.