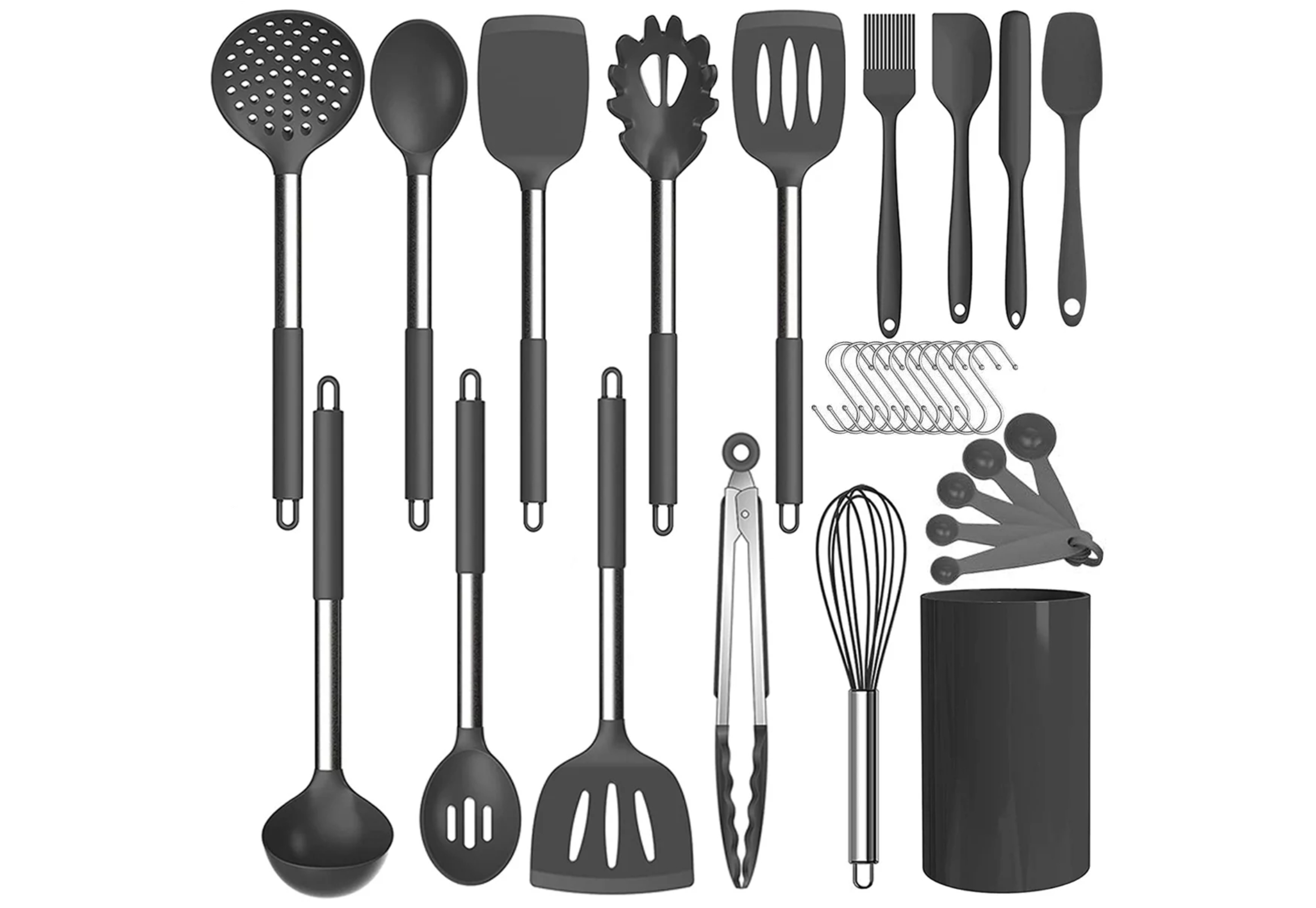 Shipping:
Free with Walmart+ or on orders of $35+
Get all the new deals and savings hacks straight to your inbox
If you're in the market for some new kitchen tools, this is a deal you don't want to miss. You can get a Silicone Cooking Utensil Set with a whopping 30 pieces for just $22.99 on
Walmart.com
.
To put this in perspective, a similar set earlier this year had only 14 pieces and was selling for even more than this. Originally priced at $45.99, you're getting a fantastic deal on these high-quality kitchen utensils. Don't pass this Flash Deal up if you want to enhance your cooking experience. And don't forget to check out these kitchen hacks that will make you a better cook.
Kitchen hacks transcend mere efficiency, providing solutions for food preparation, innovative storage strategies, and imaginative culinary techniques. For those frequently engaged in cooking, our recipes page serves as a wellspring of inspiration.
Embrace these 26 trusted techniques as you embark on your next culinary endeavor, enhancing your kitchen skills and overall cooking process.
Take a look at how you can find long-lost space in your kitchen cabinets with these kitchen cabinet organization tips. These 20 tips will help you find ways to declutter and find everything you need while cooking.
If you love shopping at Walmart, it's worth checking out the Walmart+ membership for shopping online. You'll receive free next-day or two-day shipping on qualifying items and discounts on gas. Take note that the membership starts at $12.95 a month or pay $98 upfront for the year.
Walmart+ also offers unlimited same-day delivery on grocery orders of $35 or more. Members can save on delivery fees, and one free Express delivery ensures items arrive within two hours or less.
For an additional $7 per month or $40 per year, Walmart+ members can add fee-free and tip-free InHome delivery to have groceries delivered directly to their fridge. InHome is available in select cities.
Text WALMART to 57299 and be the first to know about the best Walmart deals.