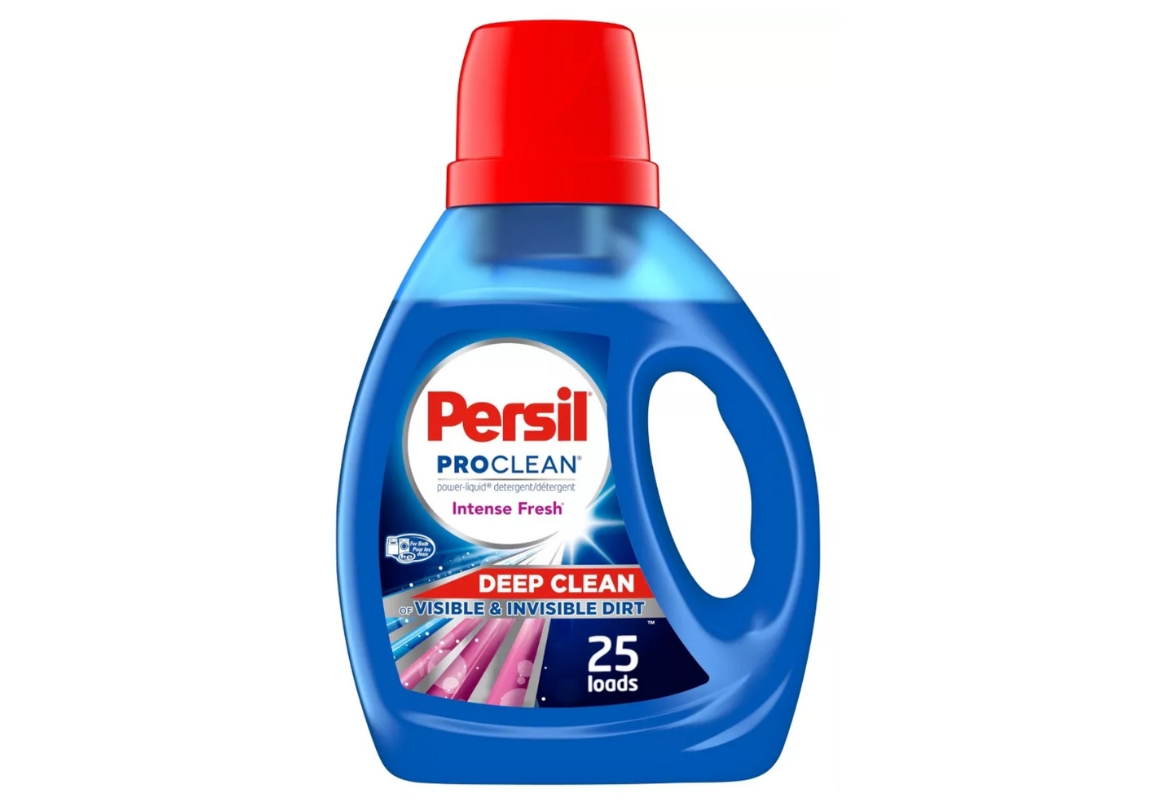 As low as
$1.84
$5.99
(69% Off)
MOBILE COUPONS NEEDED
$3.00/1 - Persil product, Target App Coupon
5% off - Target RedCard Savings
REBATES TO SUBMIT
PRICE SUMMARY
Pay $2.84, submit for $1 Ibotta credit
Get all the new deals and savings hacks straight to your inbox
Use your smartphone to save $4 on Persil laundry detergent at
Target
.
Download the Target app to access a $3 Persil coupon. This coupon is valid on the 40-ounce bottles regularly priced at $5.99. Even better, there's a $1 Ibotta rebate (download) available to save even more. The rebate offer can be redeemed up to five times, but the Circle coupon has a limit of one. Look for a $2 Persil coupon in the Oct. 1 Save newspaper insert if you want to purchase more than one bottle.
Sign up for a RedCard to save an extra 5%. And for all the best savings tips, learn how to coupon at Target.
Doing laundry can be a hassle, but with these helpful laundry hacks, your life will become easier and your clothes will smell fresher than ever. And guess what? You'll even save some money along the way.
If you're in the cleaning mood, be sure to explore other KCL articles for more time and money-saving tips.
Are you wondering how to navigate grocery shopping during inflation? The KCL team has got you covered with our helpful tips to save money despite rising prices. With our strategies, you'll be able to continue preparing delicious meals for your entire family without straining your budget. Say goodbye to the worry of breaking the bank and say hello to smart and affordable grocery shopping.
Want to trim your spending every time you shop? Well, here's the scoop: join the KCL newsletter. We hunt down deals daily and deliver them straight to your inbox, ensuring you snag the hottest sales before they vanish. If you've got any burning questions about maximizing your savings, don't hesitate to reach out to us at KCL.
Text TARGET to 57299 and be the first to know about the hottest deals each day.