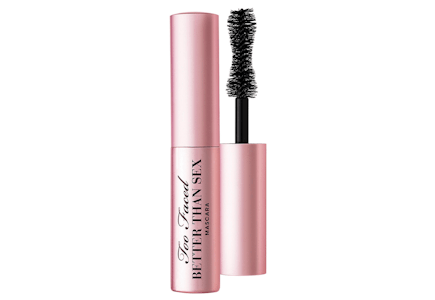 Shipping:
Free on orders of $49+
Get all the new deals and savings hacks straight to your inbox
The product image shown in the header is for illustrative purposes only and isn't an exact match to the item we've written about in this post. The product is a different size, color, and/or variety
Too Faced Better Than Sex Mascara is on sale at JCPenney. For only $8, you can get the travel size of this bestselling mascara originally priced at $16. Hurry because this deal is only available during Black Friday at JCPenney.
Don't let savings pass you by; get the most out of your shopping with these 18 JCPenney tips and tricks.
Text JCP to 57299 and be the first to know about the hottest deals each day.