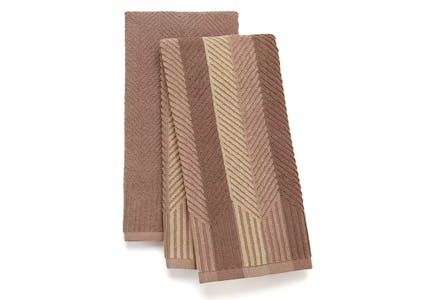 Shipping:
Free on orders of $25+
PRICE SUMMARY
$2.86 per towel / Available inmultiple styles
Get all the new deals and savings hacks straight to your inbox
Score kitchen towels for less at Kohl's. You can grab Food Network 2-packs marked at $7.49 for their Black Friday Sale (regularly $14.99). There are a bunch of styles available, too.
Even better? Kohl's Rewards members get to save an exclusive 10% on kitchen, floorcare, and furniture with code GET10 at checkout. All shoppers also get to save 15% on their entire order with code GOSHOP15. That means you'll pay only $5.72 per pack — that's just $2.86 per towel.
If you're not already a Kohl's Rewards member, you'll want to sign up before you place your order. It's free too.
Text KOHLS to 57299 and be the first to know about the best Kohl's deals.