Score low prices on stockpots during Kohl's Black Friday Sale.
Shipping:
Free on orders of $25+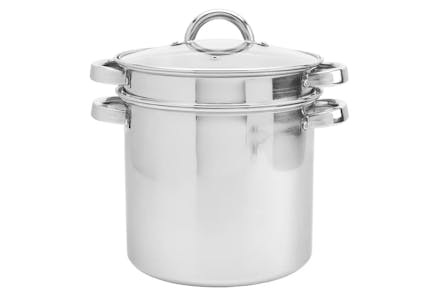 Shipping:
Free on orders of $25+
Get all the new deals and savings hacks straight to your inbox
Kohl's Black Friday Sale is going on now. Shop online or in stores all week to score great prices across the entire store. If you're in need of some new cookware, you're in luck. They have stainless steel stockpots from Food Network on sale for as low as $19.99, regularly $44.99 or more.
Kohl's Rewards members will get an extra 10% off too with code GET10. But that's not all — you'll also get an extra 15% off your order with code GOSHOP15 at checkout. That brings your final price down to as low as $15.29.
Not a rewards member? Sign up today — it's free.
Text KOHLS to 57299 and be the first to know about the best Kohl's deals.