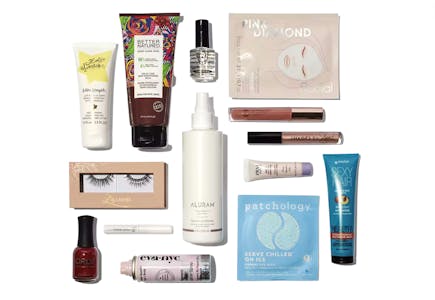 Shipping:
Free on orders of $49+
Get all the new deals and savings hacks straight to your inbox
Are you a beauty lover, or do you know someone who loves to try new things? JCPenney is here with a great gift for you this holiday season. Whether you're planning on gifting it to someone else or keeping it for yourself, this holiday beauty stocking stuffed with $233 worth of products is a deal too good to pass up. Regularly, this stocking is $49, but you can get it for $29.99 through Nov. 25.
Interested in finding more hot deals on beauty products? Take a look at our beauty deals and makeup coupons so you can keep your savings potential high on your most-used products. Can't wait to shop? Check out JCPenney Black Friday and get your shopping done right away.
Text JCP to 57299 and be the first to know about the hottest deals each day.