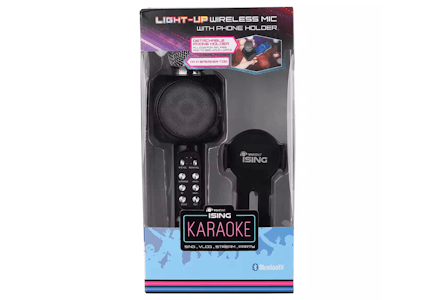 Shipping:
Free on orders of $49+
Get all the new deals and savings hacks straight to your inbox
Karaoke night just got even better, and the best part is, you can take it on the road too: I found this Isling Light-Up Bluetooth Microphone at JCPenney. It's typically $34, but during Black Friday at JCPenney, it can be yours for only $9.99; that's 71% off.
Want to save on even more killer deals? Then you won't want to pass up our best deals this week. And shop Black Friday deals from all your favorite retailers with the help of our one-stop shop hub.
Text JCP to 57299 and be the first to know about the hottest deals each day.