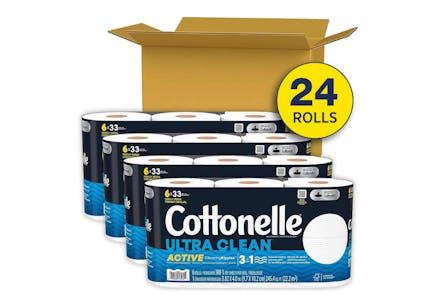 As low as
$17.93
$27.59
(35% Off)
5% or 15% off with Subscribe & Save
MOBILE COUPONS NEEDED
20% off - Cottonelle Ultra Clean Toilet Paper Mega Rolls, 24 ct (981.6 sq ft), Amazon Coupon, Limit 1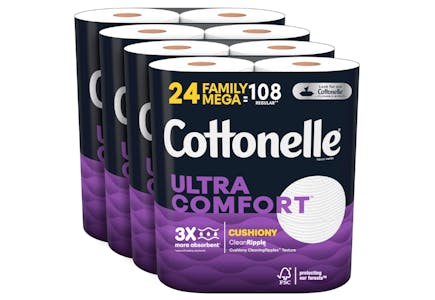 As low as
$21.45
$27.59
(22% Off)
5% or 15% off with Subscribe & Save
MOBILE COUPONS NEEDED
$2.00/1 - Cottonelle Ultra Comfort Toilet Paper Mega Rolls, 24 ct (823.2 sq ft), Amazon Coupon, Limit 1
Stock up on Cottonelle Toilet Paper from Amazon for cheap. The 24-roll pack presently features coupons for extra savings. After clipping the coupons, check out through the savings program to earn up to 15% off. Your total will drop to as little as $17.93.
Know all about how Amazon Subscribe & Save works. Subscriptions can be ended at any time without penalty. Discover how to cancel Amazon subscriptions with ease.
Want to know when to stock up? Learn exactly what constitutes as a stock-up price and what items to keep an eye out for.