What makes Dollar Tree a krazy store to shop at? The fact that you don't have to wait for a sale to save 50-100% off with coupons. As long as you don't use more than two printable coupons per transaction (one manufacturer coupon allowed per item—newspaper coupons included), abide by the coupon's fine print, and remember that inventory varies by location, you're good!
Also, if you're worried that the products sold at dollar stores aren't safe for consumption, don't be. The products sold are usually seasonal items that a store couldn't get rid of and overstocks. They're also items that may have unusual labeling or have been dented during shipment. These are all products that must go through the same rigorous safety checks as their more-expensive counterparts.
Note: The linked deals below are just examples (the deals have since expired). Use these examples to create your own matchups according to the inventory at your local Dollar Tree, or find the most recent Dollar Tree deals and coupons here.
1. Fresh Bread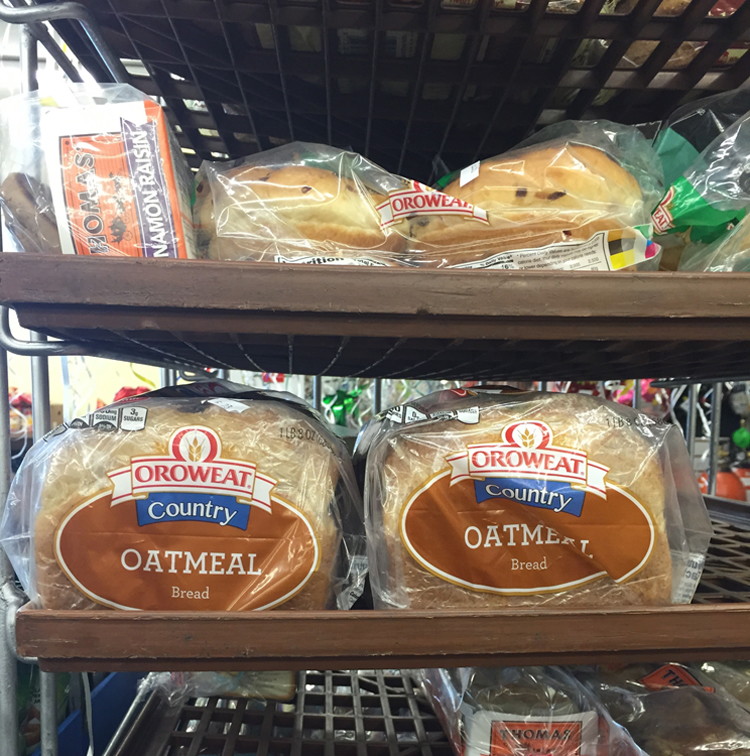 Why pay around $3.49 for Oroweat bread at Target when you can get the same stuff for a dollar? Stack a mobile rebate offer like one from Ibotta, Checkout51, or MobiSave for even more savings.
I just used a $0.25 off any bread offer from MobiSave and stacked it with a $0.55 off 1 Oroweat coupon and paid only $0.20 for bread my family loves!
Brands We've Seen:
2. Medicine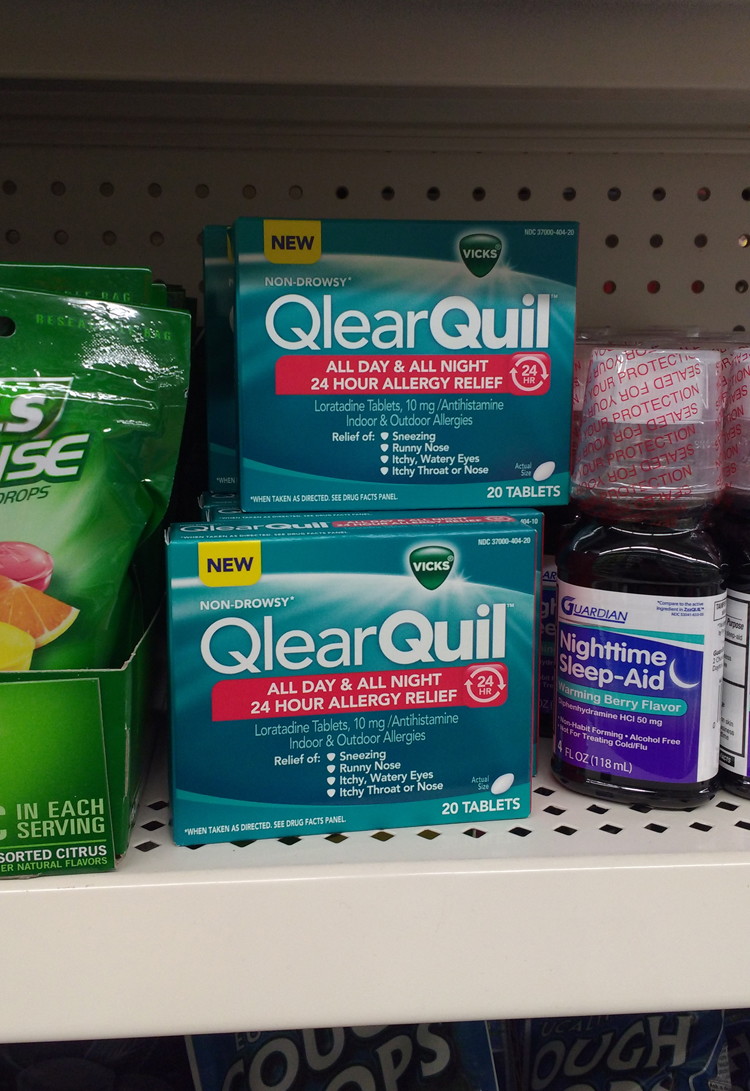 Recently, I scored Vicks QlearQuil for free with a $2 coupon (a 24-count box of QlearQuil sells for $8.97 at Walmart!). According to the Dollar Tree coupon policy, "Coupons are accepted for over a dollar on a single Item. However, the coupon value will be reduced to the purchase price of the item"—aka no overage allowed.
Brands We've Seen:
Excedrin
Little Remedies
Triaminic
Vicks
Airborne
Alka-Seltzer
Theraflu
PediaCare
3. Pet Treats and Supplies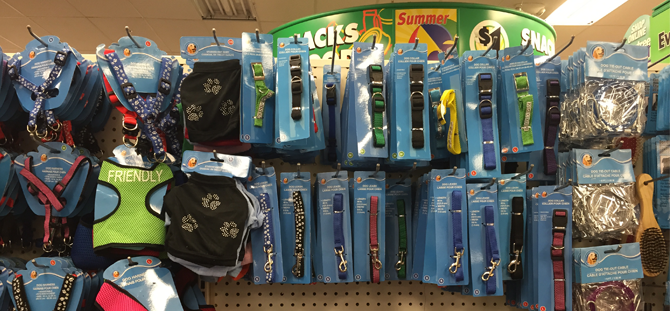 From leashes and collars to brand name pet treats like Pedigree, Dollar Tree should be your first stop when your furry friend needs new stuff.
In early March I saw a $1 off 1 Pedigree Dentastix manufacturer coupon. Since the coupon didn't have a size restriction, I used it on a smaller sized package at Dollar Tree and got free treats for Fido!
4. Makeup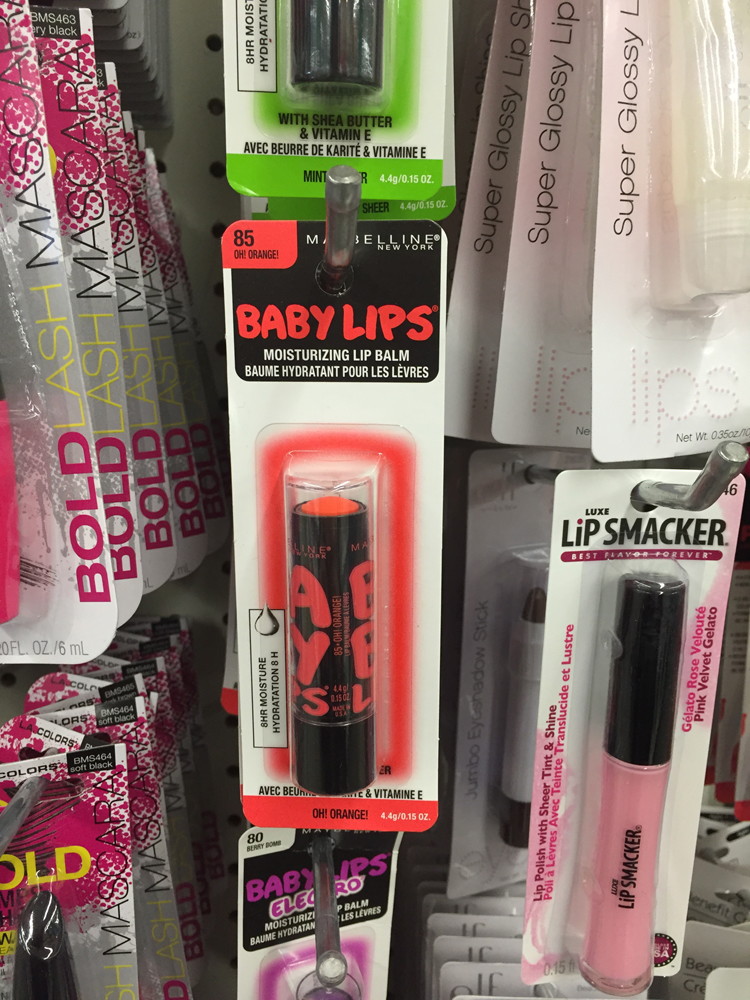 Dollar Tree sells name-brand makeup! It's the perfect place to shop when you're experimenting with new products and colors—like Color Show Maybelline nail polish (normally around $3 at Target). I got to try a neon pink color for free, thanks to a Maybelline manufacturer coupon!
Brands We've Seen:
Maybelline
Elf
Physicians Formula
Wet n Wild
Rimmel
5. Pregnancy Tests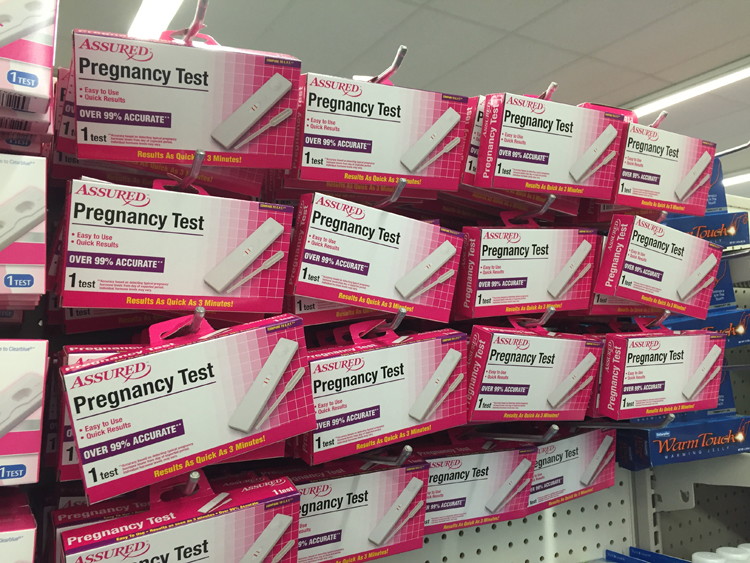 So you have to pee in a cup instead of directly onto a strip. That's the only real difference—other than price, of course—between dollar store tests and those found at the drugstore. Stop spending up to $18 on pregnancy tests, when the ones at Dollar Tree work just as well.
6. Cleaning Supplies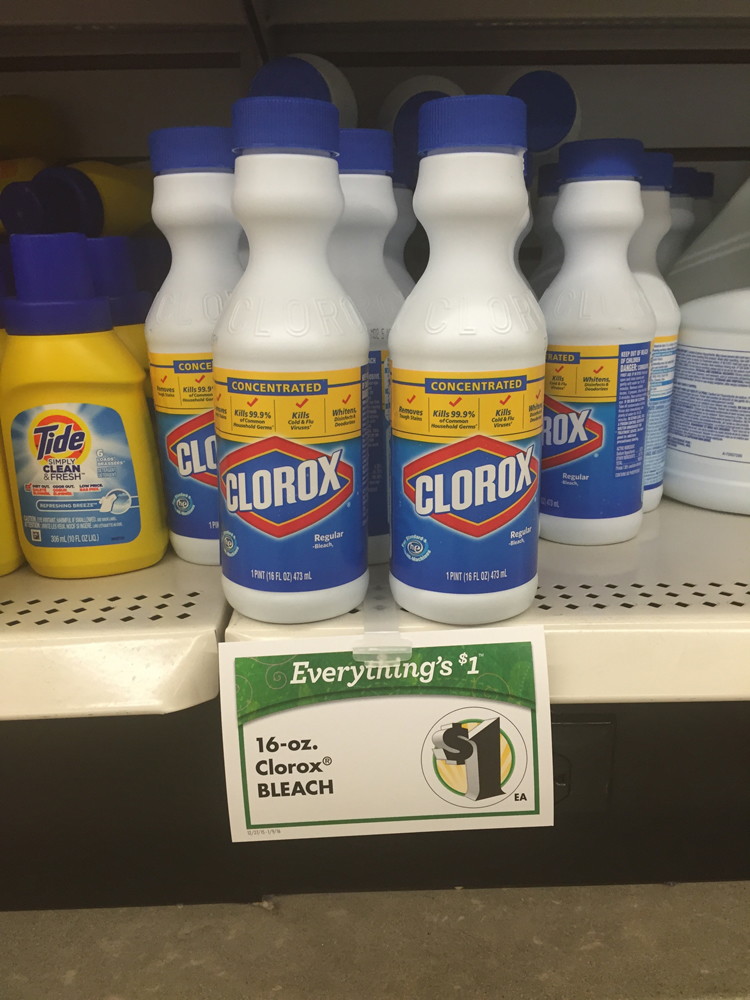 Dollar Tree should be your go-to place for dish soap, bathroom cleaning supplies, and even bleach. And I'm not talking about the generic cleaners!
I've spotted Clorox Bleach and Clorox Mopping Pads at my local store. I had a $1 off two Clorox products coupon that didn't have a size restriction, so I bought both, making each product only $0.50.
Brands We've Seen:
Clorox
Lysol
Lime-A-Way
Palmolive
Ajax
7. Baby Food and Wipes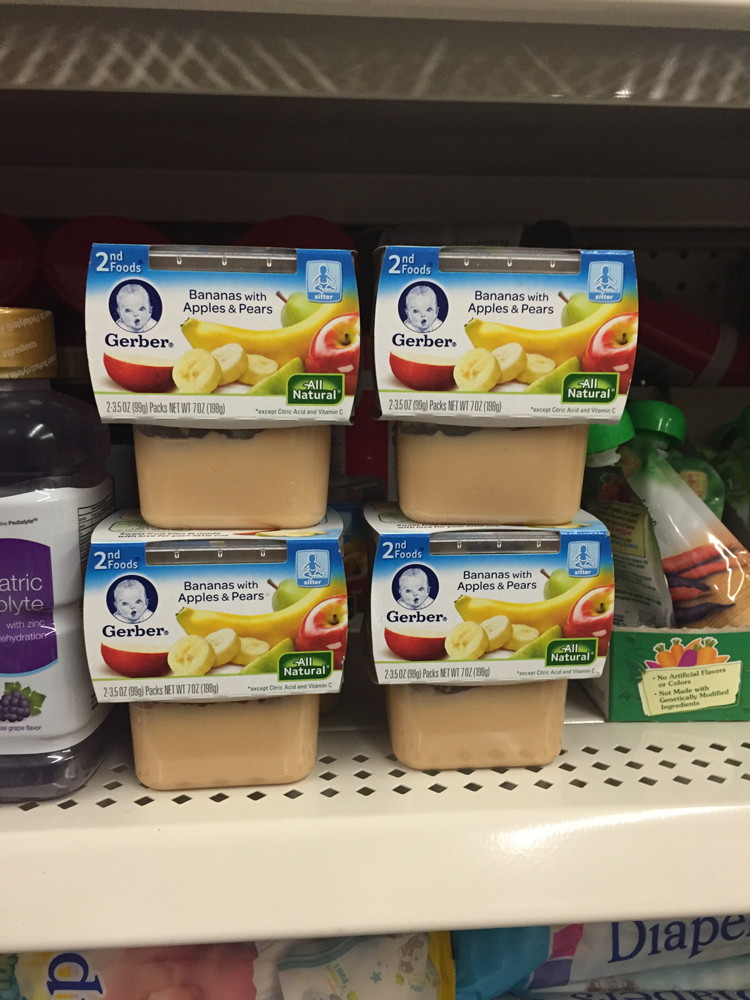 Just when you thought Dollar Tree couldn't get any cheaper, think again. Sales exist!
I recently saw Gerber Graduates Grabbers, Gerber 1st Foods Organic Pouches, and Gerber Graduates Pick-Ups on sale for 3 for $1. I paired that sale price with a $1 off 2 Smart Source newspaper coupon and got 6 Gerber products for free!
Brands We've Seen:
8. Paper Products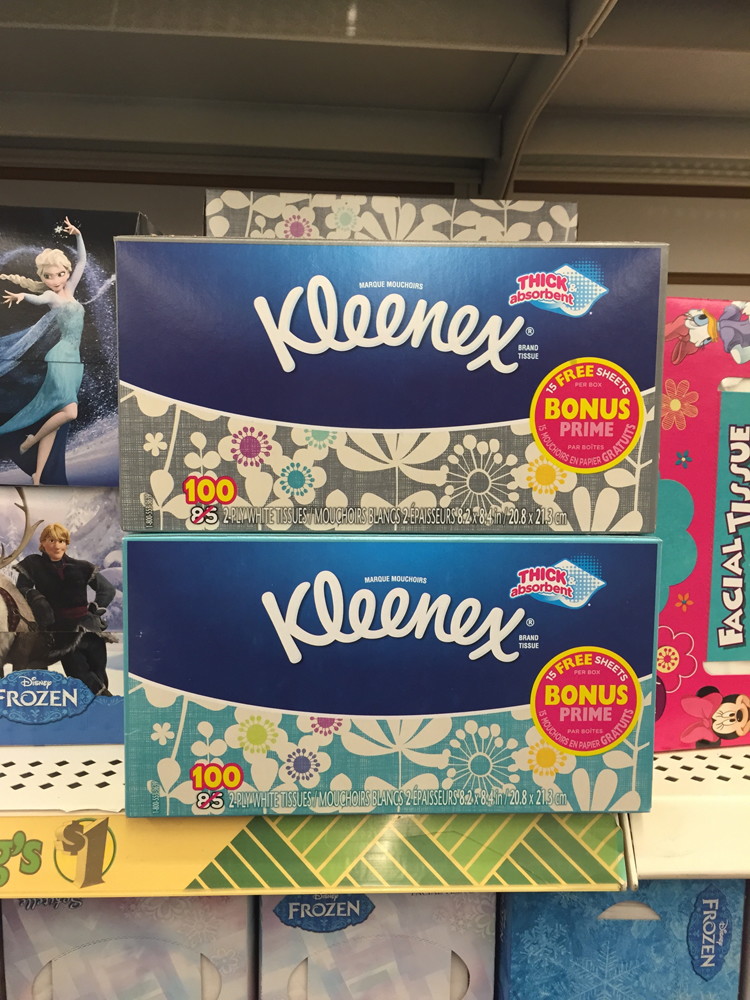 Instead of settling for generic paper towels and facial tissue brands because they're the cheapest options at supermarkets, go to Dollar Tree and get the better stuff for nearly free.
Recently, I used a $0.75 off 1 Bounty manufacturer coupon on a single Bounty roll, and paid only $0.25 for a roll of quality towels!
Brands We've Seen:
9. Personal Care Items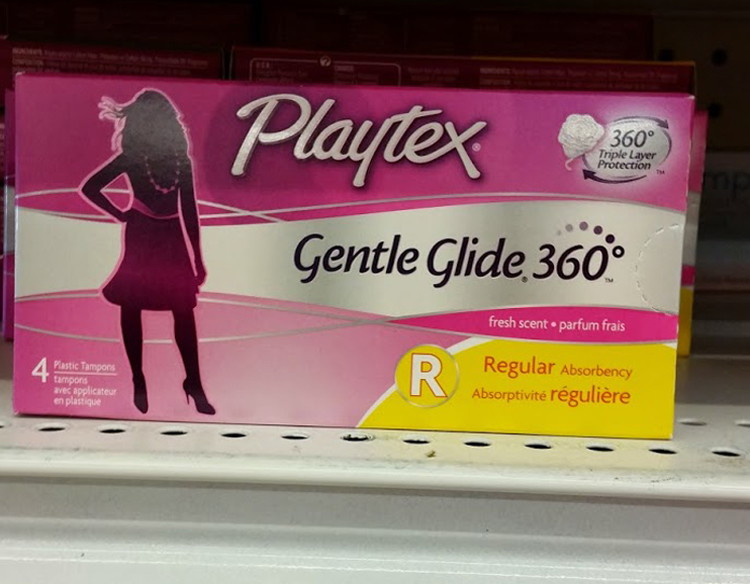 When a coupon doesn't have a size restriction, head to Dollar Tree. I've scored completely free Playtex tampons (4 count) by using a manufacturer coupon like this one for $2 off 2 Playtex products because it didn't have a size restriction.
Brands We've Seen:
Nivea
Tampax
Playtex
L.A. Looks
Got2B
10. Sandwich Bags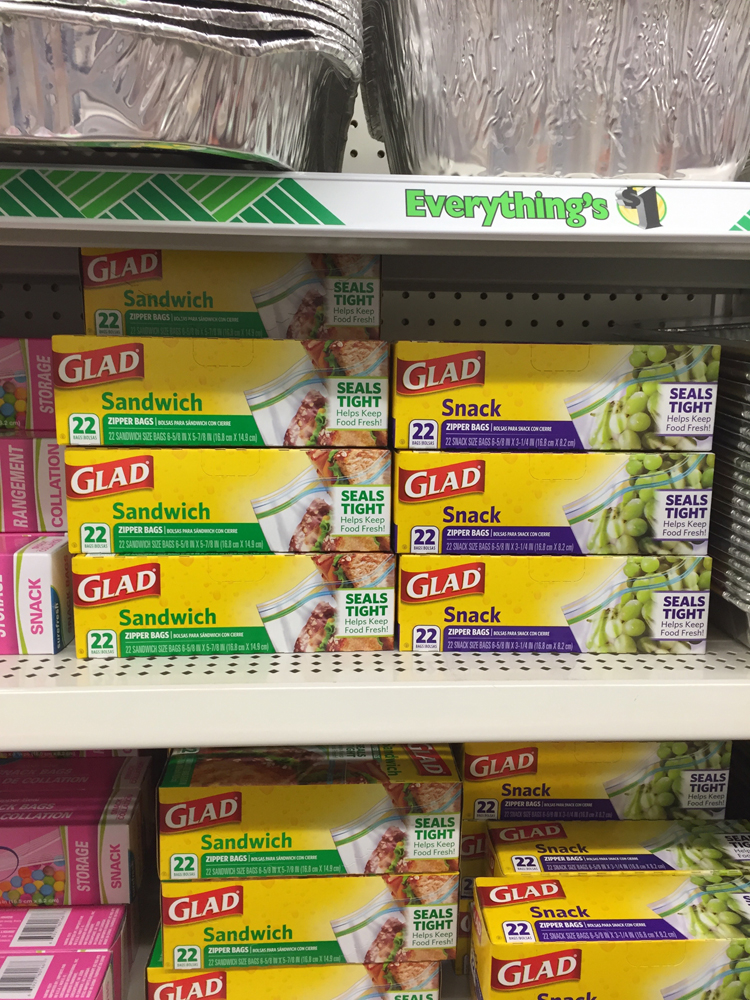 Head to Dollar Tree for resealable food bags—especially from brands like Hefty and Glad. I've come away with Glad Zipper Bags for free with $1 off 1 coupons!
11. Frozen and Refrigerated Foods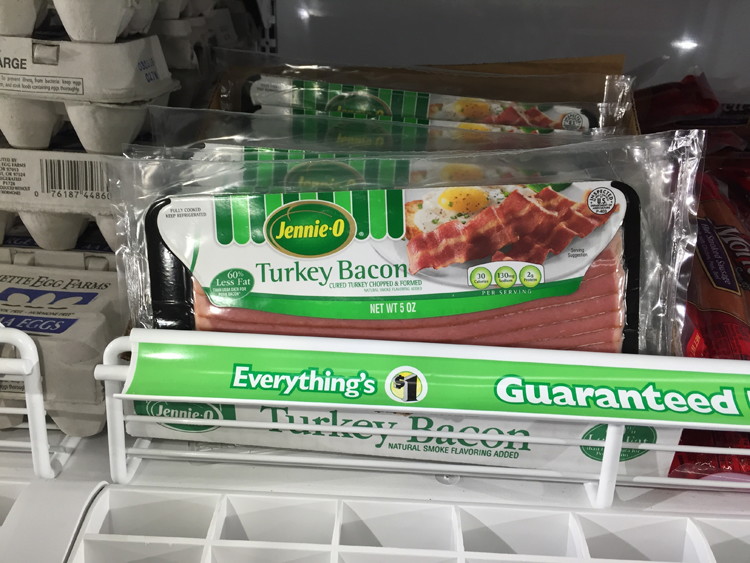 Don't ignore the frozen and refrigerated sections. I've often scored free and super cheap frozen prepared meals and even bacon! In the past, I've used a $0.75 off 1 Jennie-O product and spent only $0.25 on a turkey burger!
Brands We've Seen:
Atkins
Jennie-O
Hormel
John Morrell
Michelina's
12. Bandages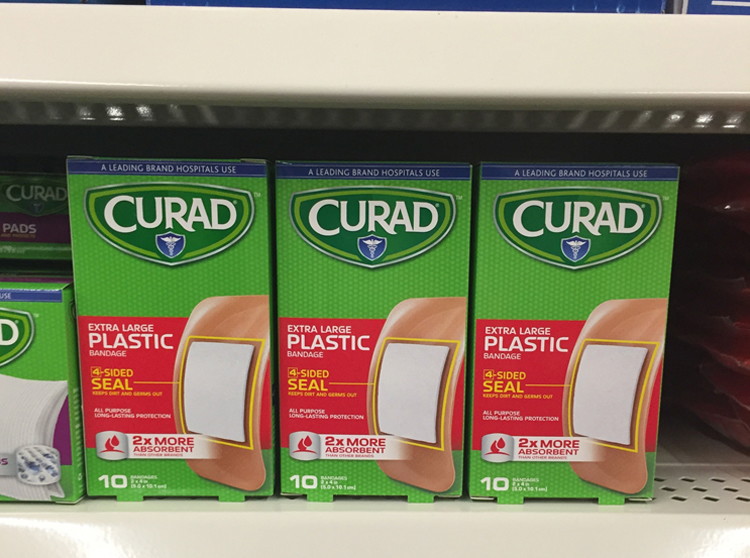 Mobile rebate apps are your friends—especially if your Dollar Tree gives you a hard time when you use coupons! Bandages from brands like Curad and Band-Aid often appear on rebate apps like MobiSave. Just recently, I took advantage of a $1 rebate on MobiSave and got Curad bandages for free.
13. Canned Soups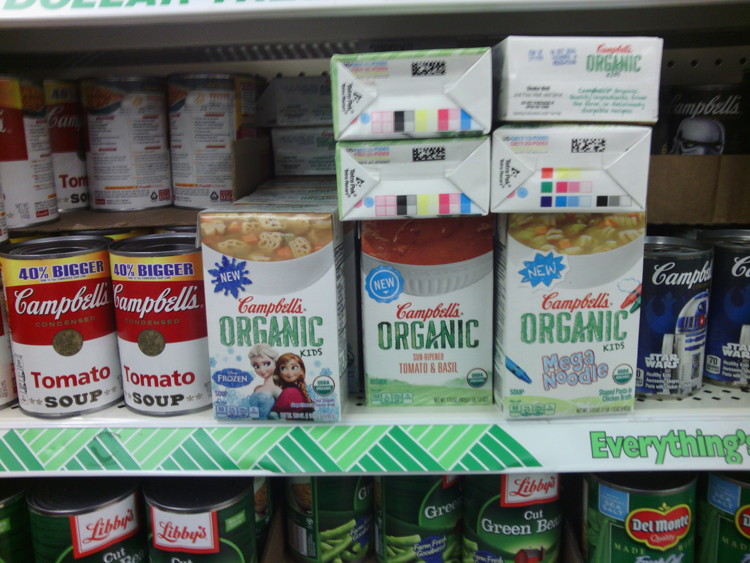 Progresso soups can cost as much as $2 apiece at grocery stores like Walmart. We've seen them for only $0.67 at Dollar Tree when you use coupons!
Brands We've Seen:
Progresso
Campbell's Organic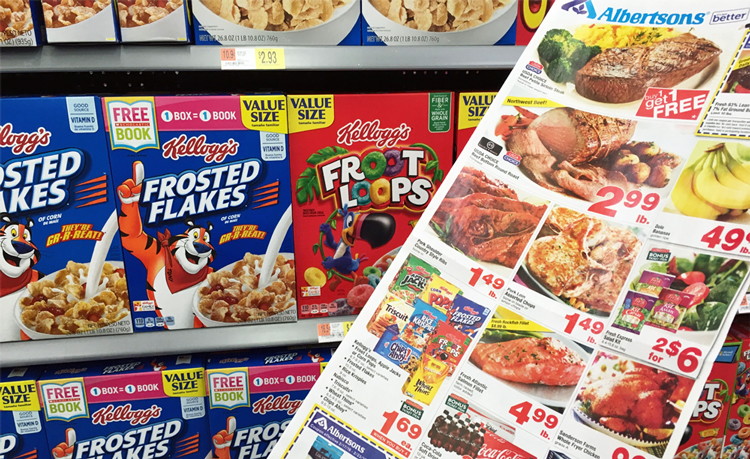 SaveSave