We've pulled together some tried and true camping hacks to make your next camping experience a little less stressful. After all, we go camping to enjoy the outdoors and our family and friends, not to be frustrated about a fire that won't start, bugs that won't leave us alone, or a mess that seems to happen every time we turn around.
Use these camping tips to stay organized and add more enjoyment and less fuss to your next camping trip. And if you're looking to keep your kids busy while you relax by the fire, try these dollar-store summer activities.
And for more smart shopping tips and savings hacks, text HACKS to 57299 and be sure to download the Krazy Coupon Lady app.
1. Use kids' belts as straps for sleeping bags.
Kids' belts can be repurposed as sleeping bag straps, providing a simple and adjustable solution. The belts offer secure attachment, preventing the sleeping bag from coming unrolled during camping adventures. Adult belts work too, but kids' belts keep a tighter roll.
2. Strap a headlamp to a gallon jug of water for a makeshift lantern.
This one turns a regular jug of water into a night light or a makeshift lantern. Just affix the head strap around a jug of distilled water and you're all set. Chances are you already have a jug in your vehicle for emergency use, but if not get distilled water for cheap at Walmart.
3. Freeze water bottles and use them as ice in your cooler.
This is two camping hacks in one. Not only will your food stay cool while you're at the campground, but when the water inside the bottles melts, you can use them as drinking water. Plus, you'll save room in your cooler by not having to load it up with ice.
You can do this with gallon jugs of water too, it doesn't have to be bottled water, but I've found bottled water fits better inside the cooler. Really, it's up to you.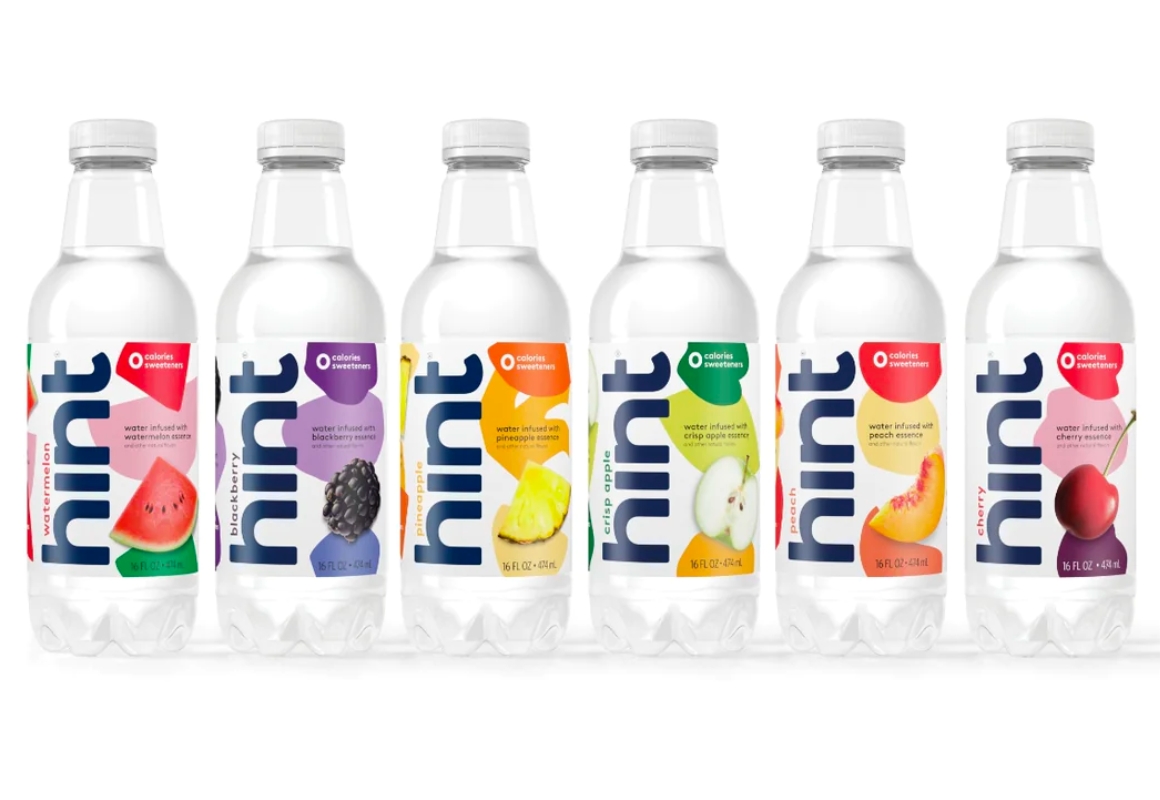 4. Place your phone in a mug to amplify your music.
This one is easy but makes a huge difference. If you like to listen to music while you camp, don't bother bringing along a Bluetooth speaker, just set your phone inside a regular mug and it'll act as a sort of loudspeaker. Plastic cups work too, but ceramic mugs work best.
5. Use a vegetable peeler to make single-use soap squares.
Whether you're using bar soap to wash your hands or your body while camping, this is one of a few camping hacks aimed at keeping your campsite cleaner.
Get ahold of a sturdy vegetable peeler on Amazon, then scrape pieces off the bar of soap horizontally. Put them in a sandwich bag and hand out the single-use slices as needed. Say goodbye to dragging a wet, slippery bar of soap all over the great outdoors.
As low as
$0.78
$5.99
(87% Off)
0% or 5% off with Subscribe & Save
MOBILE COUPONS NEEDED
$0.21/1 - Yardley Oatmeal & Almond Bar Soap, 4 oz, Amazon Coupon, Limit 1
6. Use this camping hack to create a hand-washing station out of a laundry detergent container.
Making it easy to wash hands will encourage everyone at your campsite to stick with the good habit, even if you're outdoors. Here's a list of materials you'll need to turn an old laundry detergent container into a hand-washing station:
1 plastic 5-gallon bucket
1 empty laundry detergent or softener jug
1 plastic paper towel holder
1 pack of paper towels
Hand soap
Fill the empty detergent jug with clean water. Place the bucket under the spigot and use it as a sink to wash your hands. Empty the bucket somewhere away from your campsite to avoid getting anything wet or muddy.
As low as
$6.41
$9.63
(33% Off)
5% or 15% off with Subscribe & Save
7. Fresh herb bundles are awesome camping hacks to keep pesky bugs away.
Lavender, sage, and mint are natural mosquito repellants and you can create little bundles to use while camping. To keep bugs away, wrap string around bunches of these herbs and let them sit on the outskirts of your fire pit so they can smolder, but not completely burn up.
You can also dry out the bundles and light them on fire at your campsite. Just be sure you place them in the fire pit or in a fire-resistant tray.
8. Or, put a dryer sheet in your pocket to keep bugs away.
Even though this was seen as an old wives' tale for years, scientists are finding dryer sheets may help repel mosquitos. Why? Dryer sheets contain a product called linalool, which is naturally found in herbs like lavender (see herb bundle tip above). They also contain beta-citronellol, which is found in citronella and repels mosquitos.
So, go ahead and stuff your pockets with dryer sheets to keep the bugs away, and use laundry coupons to get dryer sheets for a song.
As low as
$15.35
$29.82
(49% Off)
5% or 15% off with Subscribe & Save
9. Kill the sting from an insect bite with lavender essential oil.
Bringing lavender along might be one of the best camping ideas you've ever had. This essential oil will reduce the sting or relieve any itching from insect bites. It'll also soothe burns. Unlike other essential oils, you don't need to use a carrier oil, go ahead and apply the essential oil directly to your skin.
You'll experience relief from the pain of bee stings, spider bites, and fire ant bites especially.
10. Pack salt and pepper in a contact lens case for a smart camping storage idea.
This camping hack allows you to leave the actual salt and pepper shakers at home.
Just be careful when you use the salt and pepper, as it would be easy to overdo it or not realize one side is open and spill the other side too. Instead, use pinches of the seasonings to season food!
11. Rent cheap camping gear.
REI offers rentals on camping and hiking gear in certain stores for people who don't want to commit to the cost of camping. Local universities often rent this type of gear as well.
If you're interested in renting, just do a search for camping rentals near you. Arrive Outdoors, Xscape Pod, and Outdoors Geek also ship gear nationwide. There are lots of options, so if you're not ready to put a ring on it when it comes to camping, renting is a good way to try it out and see if it's something you want to invest in.
12. Use a dollar store basket to hold shoes inside your tent.
We love camping hacks for cleaner campsites. Keep the dirt away from your sleeping bag by keeping a basket just outside the tent to remove shoes. Bring it in the tent at night to keep the shoes dry, but having a designated place to put dirty shoes is a game changer for keeping your sleeping area clean.
13. Use solar-powered or battery-powered twinkle lights to brighten your space at night.
These battery-powered lights are affordable and can help light your space at night without power. They are extremely portable and can help you maneuver your campsite in the dark. Remember to bring extra batteries.
14. Use a foldable laundry basket as a portable trash can.
Rather than leave a trash bag lying around with the risk of spilling, use a portable laundry basket as a waste bin while camping. The foldable basket takes up very little room but makes all the difference when keeping trash contained.
15. Crack eggs before you go and store them for an easy breakfast.
Make breakfast mess free by cracking all your eggs before you leave the house. Store them in an air-tight container or zip-top bag and save yourself time in the morning. We've also seen people crack eggs into water bottles so they can squeeze out only as many as they need.
16. Edible camping hacks: Make crescent rolls over the campfire.
These aren't your average crescent rolls. Sneak a square or two of chocolate into the middle for a pastry-style treat, just make sure you don't let them burn! See more camping food ideas and hacks.
Psst: Don't pay full price on any of this stuff. Use Pillsbury coupons and Hershey's coupons to save money.
17. Look for free firewood.
Before you pay money for wood you're just going to burn, check Craigslist in your area under the "free stuff" section, or search Facebook Marketplace for firewood.
Plenty of people have scraps of wood they want to get rid of and would be happy to unload it on you. Check construction sites too, but be sure to ask permission before you go job-site dumpster-diving.
18. Firestarter camping hacks made out of a cardboard egg carton and charcoal will make your life easy.
This is one of a few fire starter hacks, and we'll list others too, just keep reading.
Fill an empty cardboard egg carton with charcoal briquettes, close it, place it in the grill or fire pit, and light the cardboard on fire. The best part is that this works for starting a fire in a charcoal grill or a fire pit. By the time the egg carton has burned away, the briquettes will be lit and ready to go.
19. Or make fire starters with dryer lint and an empty toilet paper tube.
Stop throwing away your dryer lint and toilet paper tubes in the weeks leading up to your camping trip. When you're ready to start a fire, shove the dryer lint inside and use a barbecue lighter to set it on fire.
Get even more useful toilet paper tube hacks if you hate wasting household items. (We know you do!)
Don't pay full price for toilet paper either, use toilet paper coupons instead!
20. Dip cotton balls or pads in wax for easy fire starters.
The first thing you need to do in order to make these fire starters is melt the wax. We like to use the double boiler method for this. Place wax in a metal can or other heat-resistant container. Heat up a saucepan of boiling water and place the can in the boiling water until the wax melts. Use tongs or oven mits to keep your hands safe.
Once melted, put a few cotton balls or pads into the wax until they're saturated. Use tweezers or tongs to remove the pads from the wax and then put them on a tray to dry. When you need to use one, just stick it in the fire pit and light it up.
21. Use Doritos to start a campfire. Yes, really.
This one is weird but true. And it works, but only if you still have any uneaten Doritos lying around. (Which doesn't happen very often, we know.) The corn, oil, and salt in these chips make them burn long enough to get a real fire started. Use a 2.75-ounce bag of Doritos in a pile beneath your firewood. Light the chips and they should burn for about 10 minutes.
You can also use plain tortilla chips, crayons, Cheetos, dried spaghetti noodles, or the cotton part of a tampon for the same result.
Use chips coupons to get a deal on Doritos and Cheetos for your next camping trip.
22. It's possible to put a fire out with beer (if you have any leftovers).
This is certainly not going to be a first-choice use for beer at my campsite, but it's possible to put a fire out with it. Beer, unlike liquor, is mostly water and therefore works as a fire extinguisher. This is good to know in case of an emergency.
There are so many other things you can do with beer (besides drinking it). Be sure to use beer coupons to stock up before your camping trip!
23. Lay foam tiles on the floor of your tent for added comfort.
foam block floor tiles on Amazon
and create a bit of cushion inside your tent. Not only will this make your footing more cushy, but it'll protect the floor of your tent and make it last a whole lot longer.
This camping hack may add enough cushion to sleep on, and if so, more power to you! But nobody's going to judge you if you also bring a camp pad or an air mattress.
24. Need camping ideas for kids? Try a scavenger hunt.
Afraid your kids will get bored at some point? Try a scavenger hunt.
It can be as complicated or easy as you want, but all you need is a list of items you know are native to the location you're camping, and some paper bags. Here are a few ideas to get you started:
Pine Needle
Green Leaf
Brown
Plant with Root
Pine Cone
Acorn
Blade of Wild Grass
Tree Twig
Bird Feather