Tired of cheap stocking stuffers that suck? Never fear, all of these are under $5 — and some of them are more like $1-$5 stocking stuffers!
Go ahead and stuff stockings this year with gifts your whole family will actually want and use (without breaking the bank).
Get the KCL app to get alerts and more ideas for stuffing those stockings!
Stocking stuffers for babies and toddlers:
1. Munchkin snack catcher 2-pack, $4.37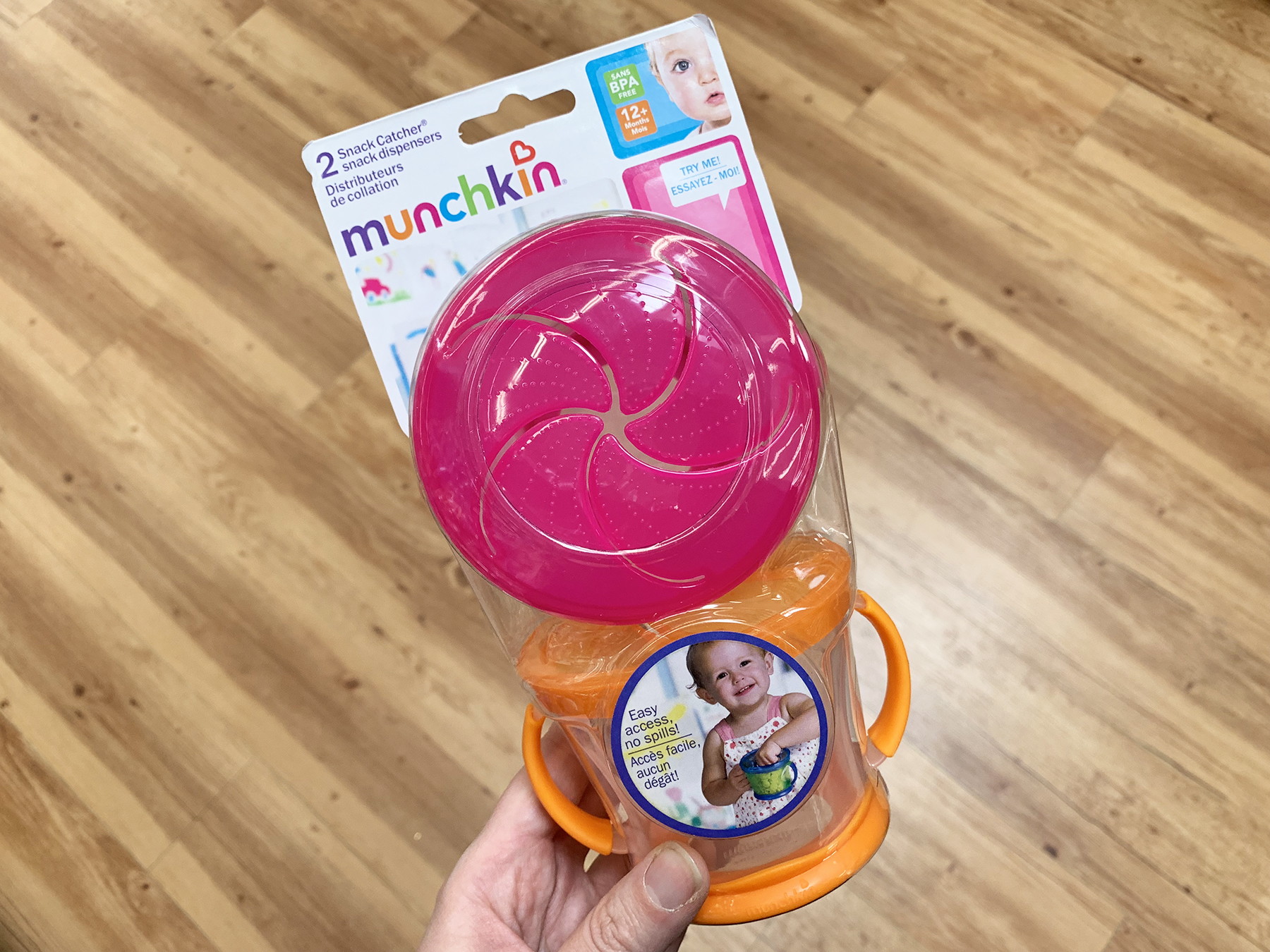 These spill-proof Munchkin Snack Catchers are only $2.19 each on Amazon. Fill one with your cutie's favorite snack before wrapping it up for a fun Christmas morning distraction — I mean, treat!
2. Paw Patrol bath squirter, $3.97
Walmart sells these $3.97 Paw Patrol Bath Squirters available in stores only — they're out of stock online.
3. Munchkin bath crayons, $4.99
In a toddler's world, bath time is playtime. If they're past the point of putting everything in their mouths, try these Munchkin Bath Crayons as toddler stocking stuffers from Target for $4.99.
4. Holiday-themed finger puppets, $4.99
Grab a set of these holiday finger puppets for $4.99 at Target.
5. Nuby Lots-O-Loops teether, $4.97
Visit the baby section of Walmart to find teethers like this Lots-O-Loops toy for under $5!
6. Toddler play sets (tool kit or kitchen set), $5
This is for toddlers who like to imitate what grown-ups are doing. Choose from a tool kit or a kitchen baking play set for $5 per set at Target's Dollar Spot.
7. Plush fox rattle, $3.84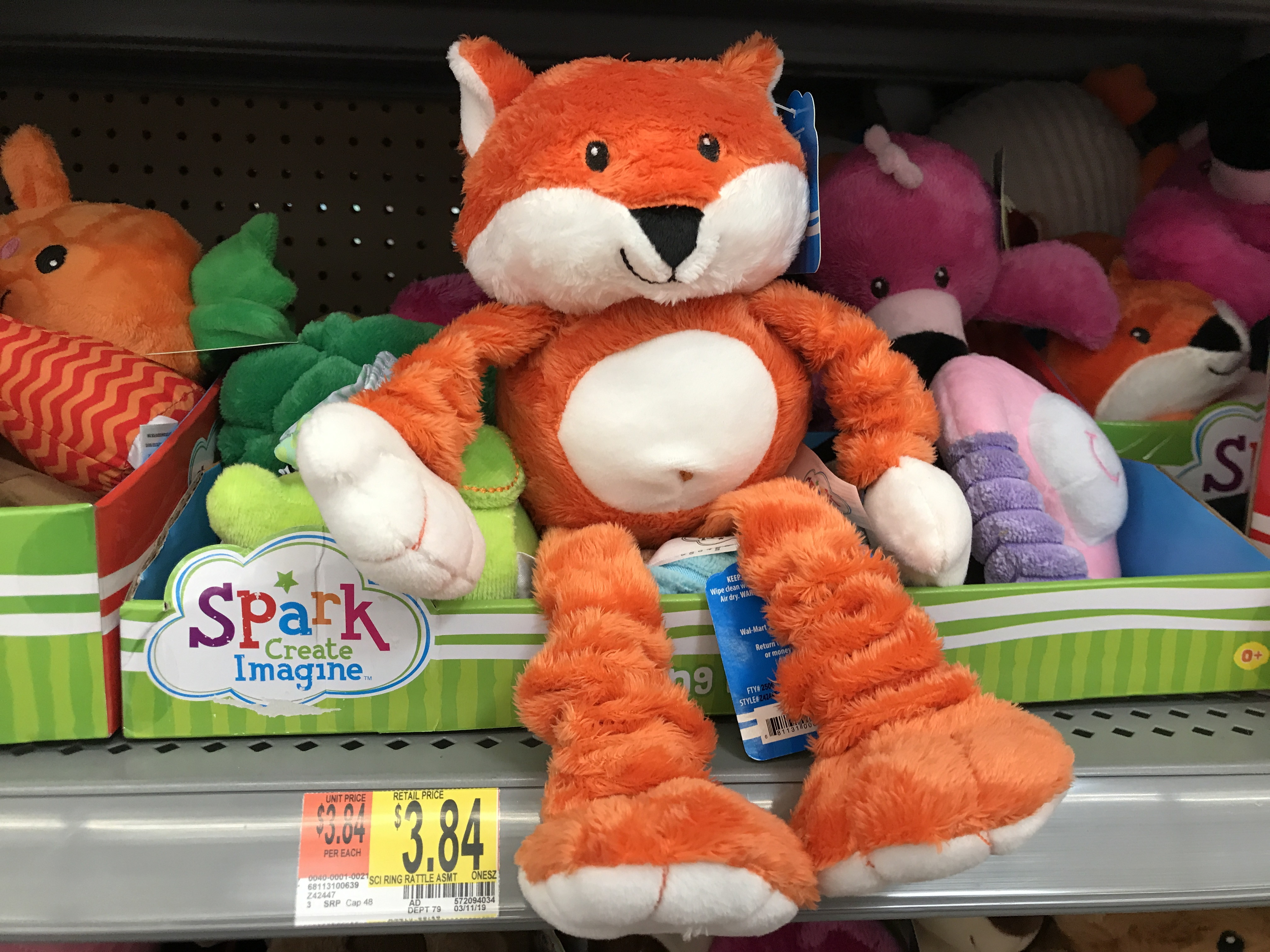 Go into a Walmart store near you to pick up a plush baby rattle like this fox one, and you'll only pay $3.84.
Stocking stuffers under $5 for kids:
8. Play-Doh mini canisters, $0.33/each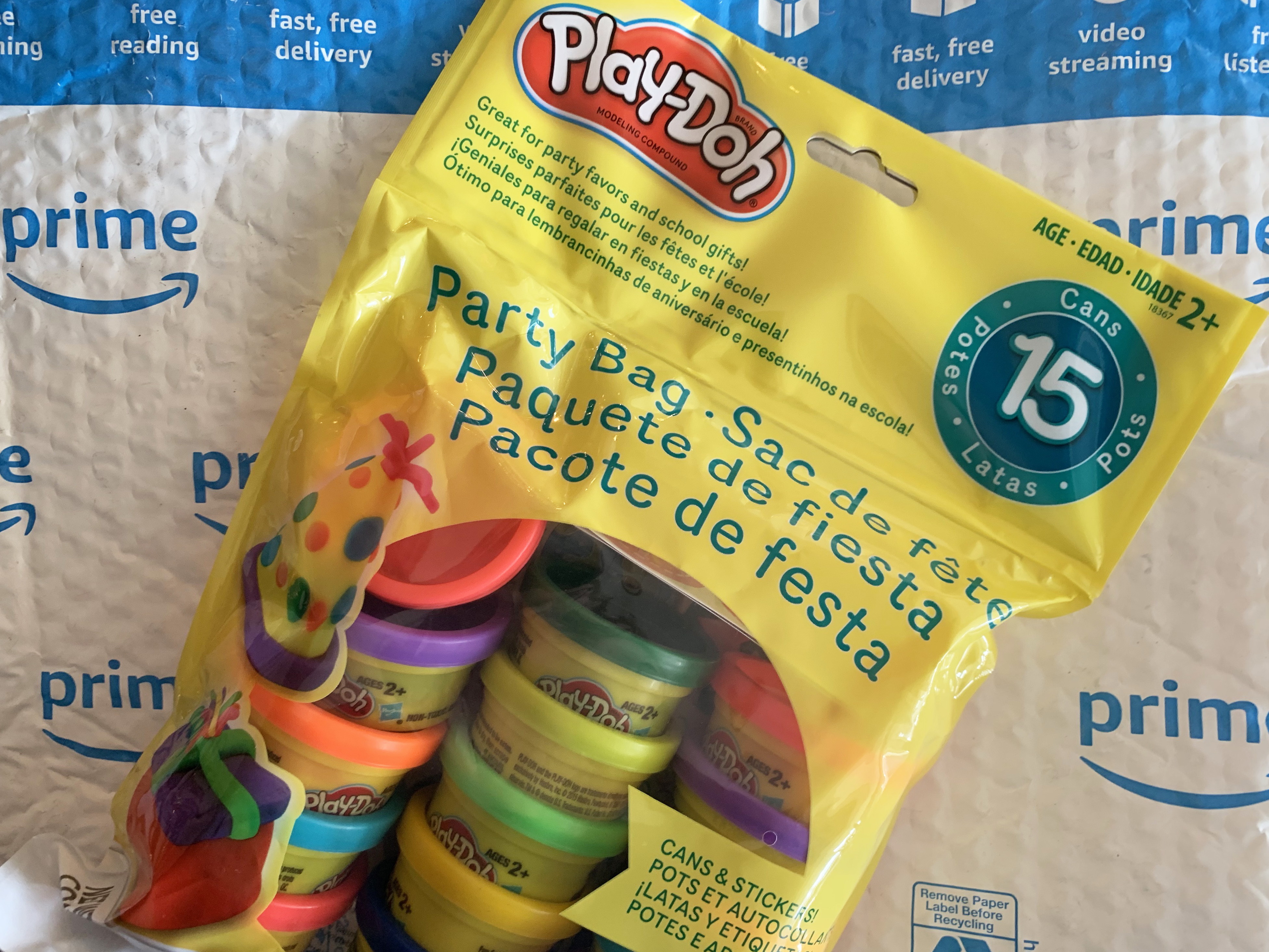 For $4.89, you can get 15 mini Play-Doh cans on Target. Now you've got 15 stocking stuffers for only $0.33 each.
9. Elf on a Shelf, Rudolph or Grinch pencil packages, $1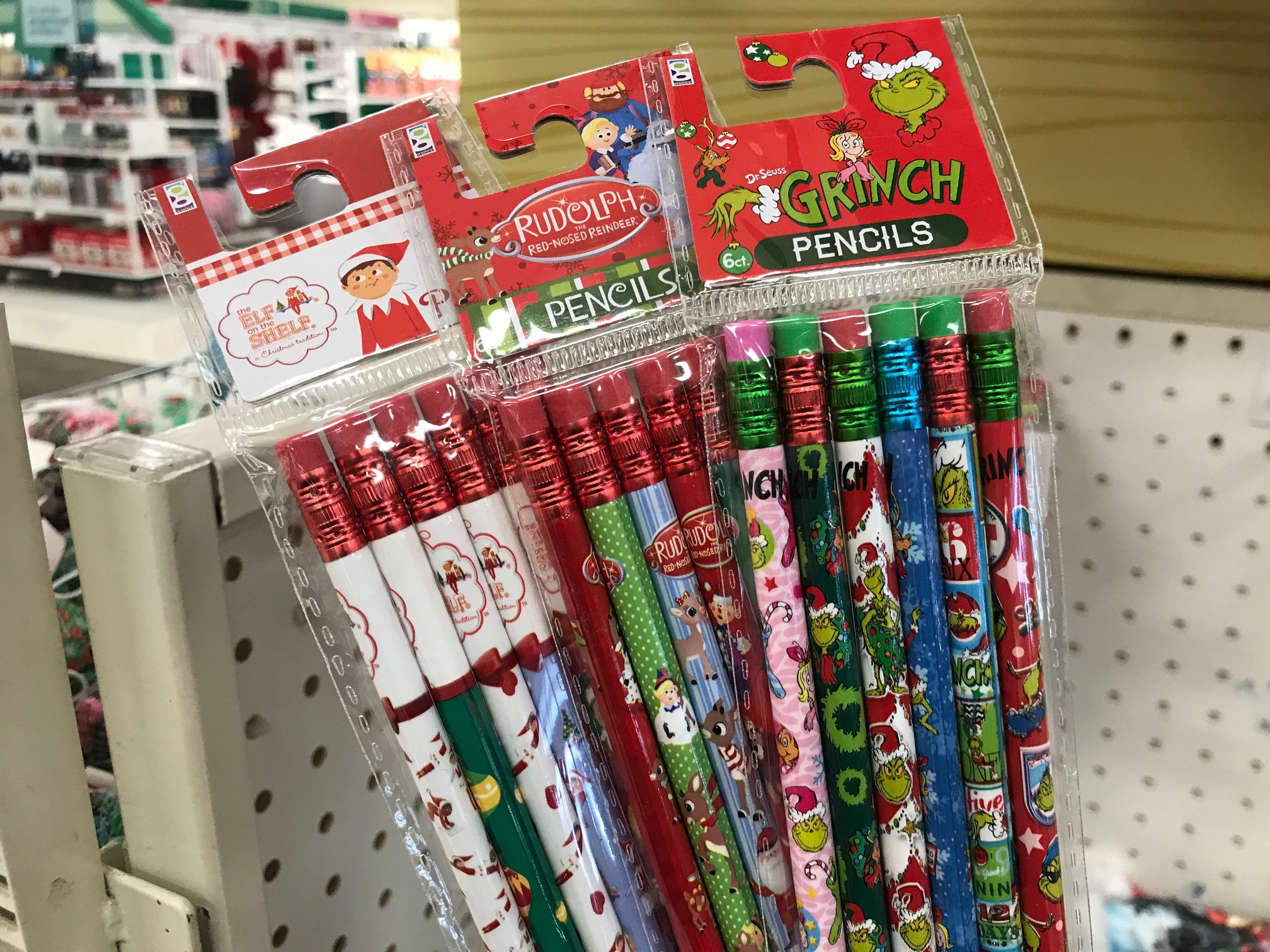 These come six to a pack for $1, and you can find them at Target's Dollar Spot at a Target near you.
10. Dinosaur play set, 20 pieces, $3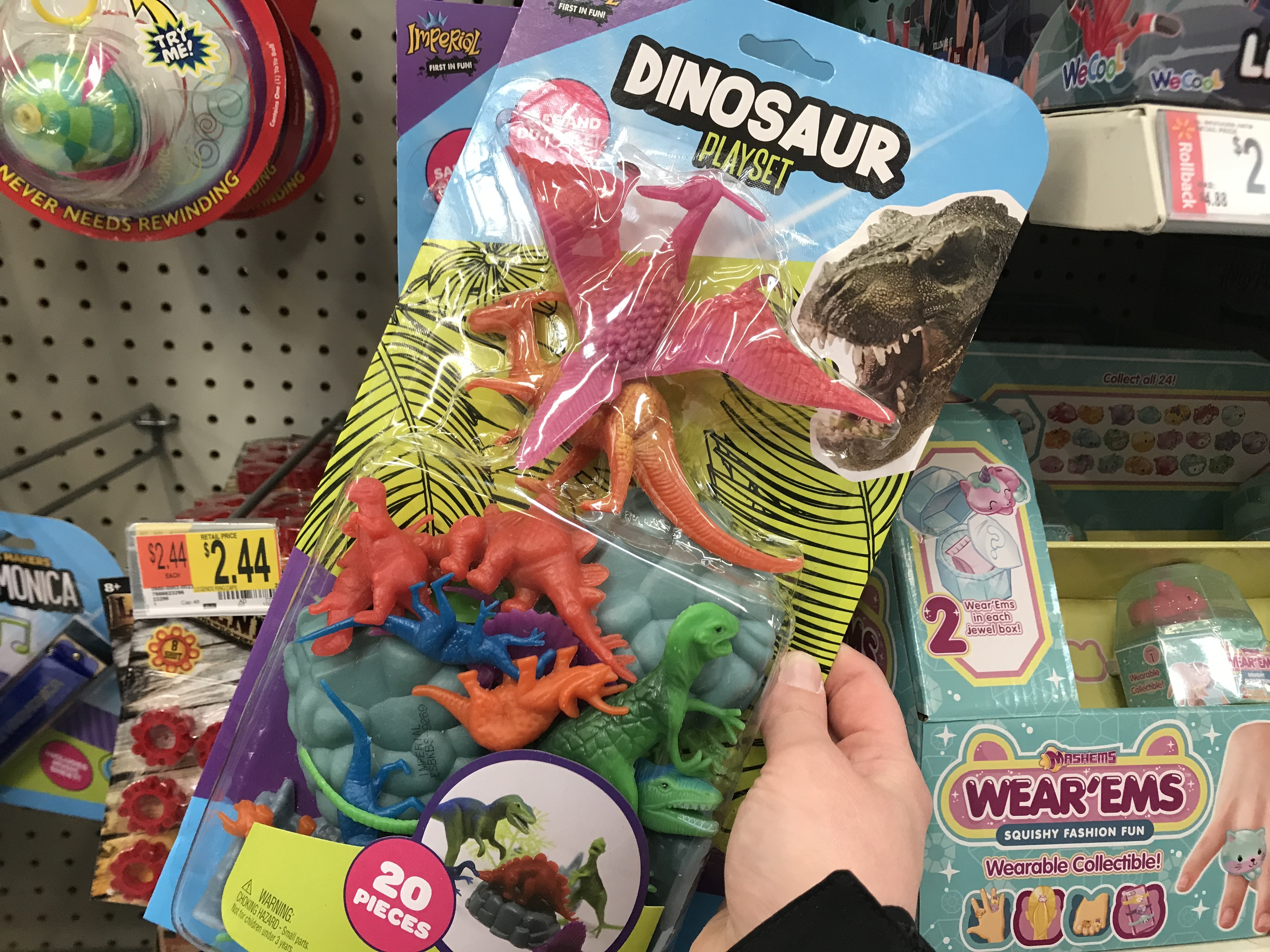 You can find these at a Walmart near you. Stuff the entire pack into one stocking, or break it up and you've got 20 different stocking stuffers for $0.15 each.
11. Mini holiday erasers, $1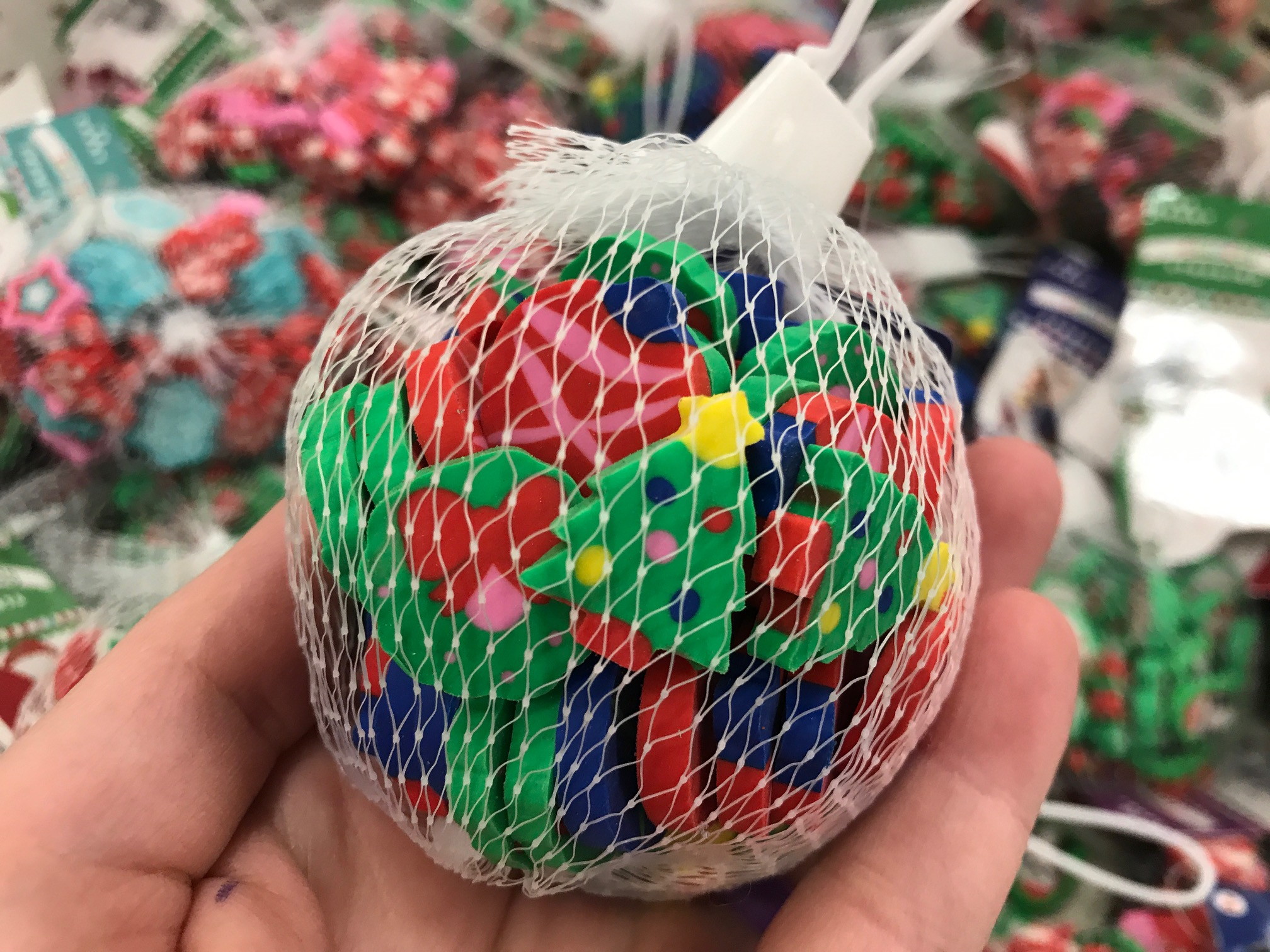 Grab a bag of these mini erasers at Target's Dollar Spot for $1, and your little artist will be set — at least until next Christmas.
12. Harmonica, $3.97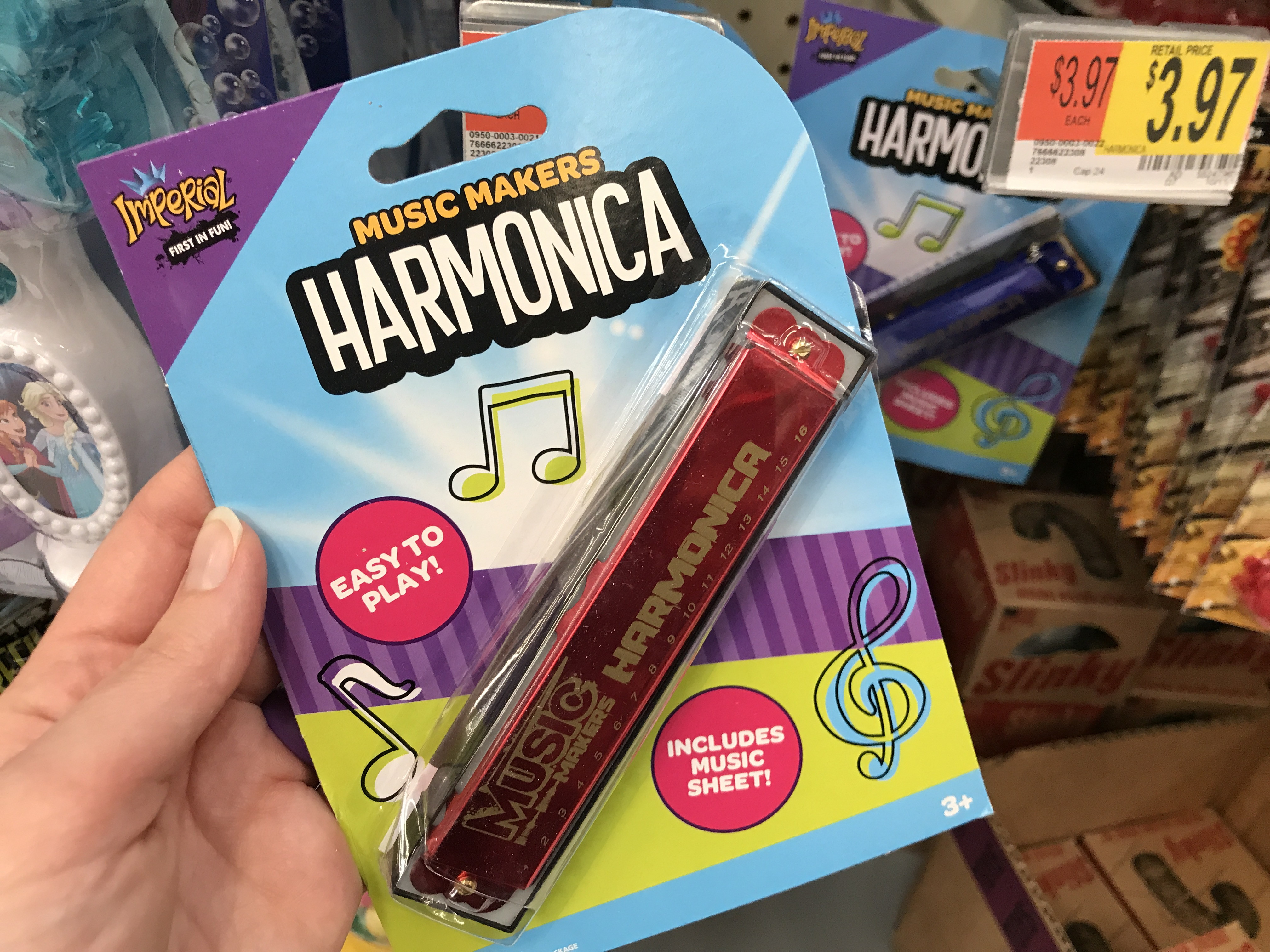 If you don't mind your littles making some noise, this cheap stocking stuffer at your local Walmart is a great introduction to instruments for only $3.97.
13. Crayola Color Bath Dropz, $3.78 for 45 tablets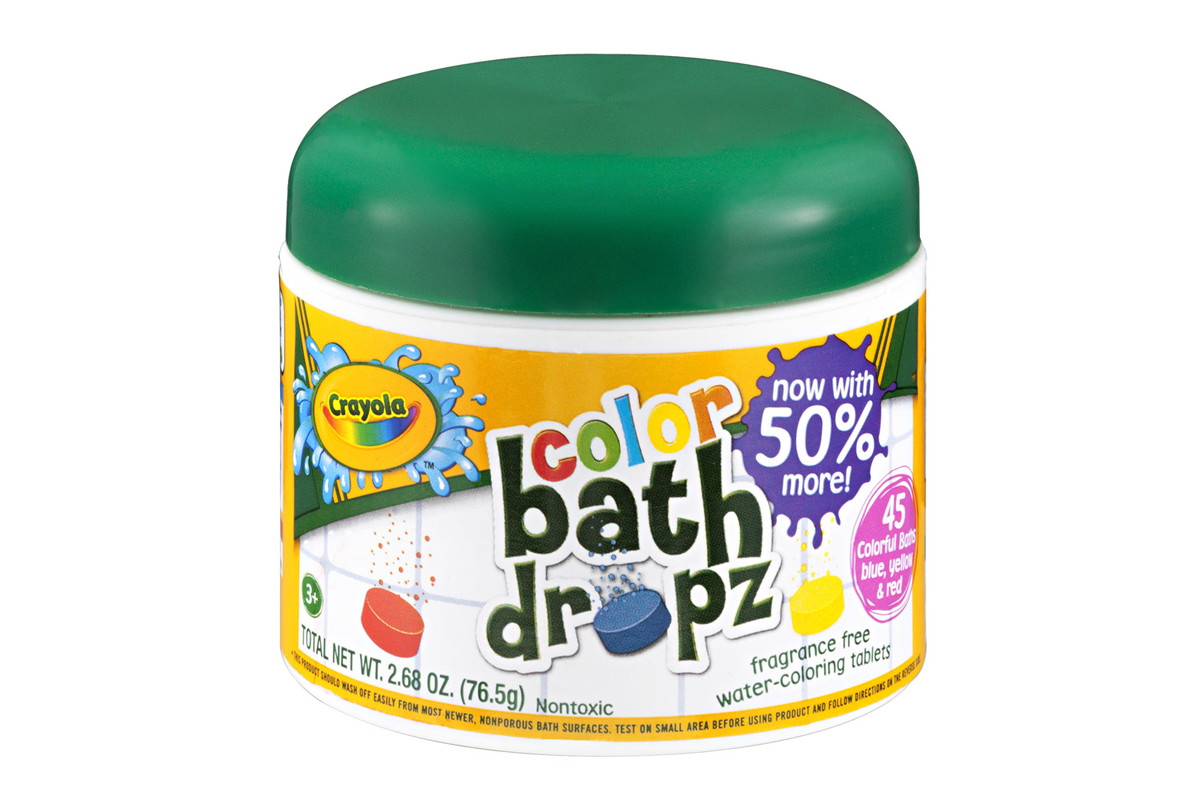 Get 45 colorful baths for $3.78 with these
Crayola Color Bath Dropz from Walmart
. They won't stain your tub (or child!), and kids can pick what color to make their bath water.
14. Pokemon booster pack trading cards, $4.99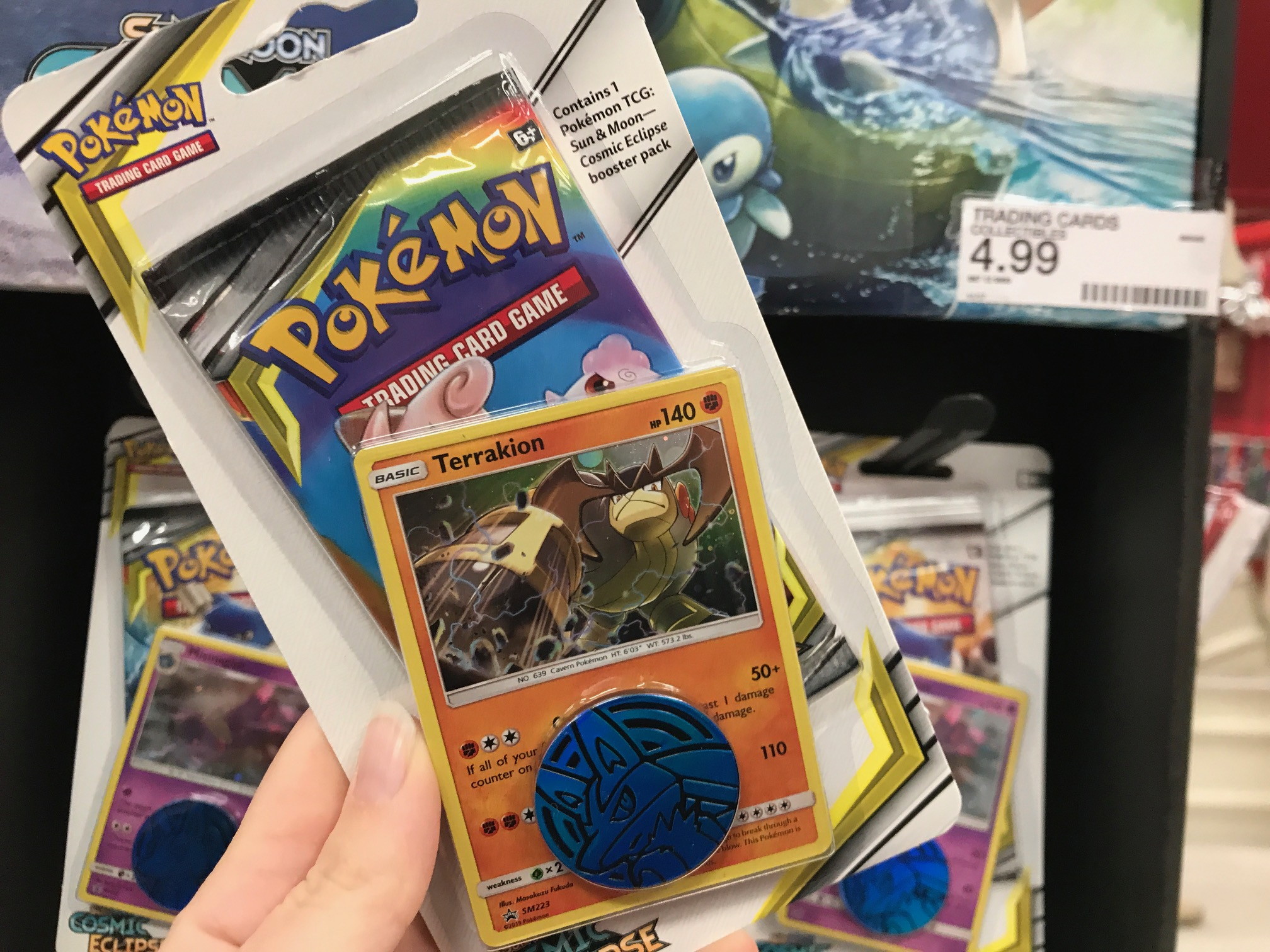 If you've got a Pokemon enthusiast in your house, this is a great stocking stuffer. Find this Pokemon booster set in store at Target to add to their collection. It's $4.99.
15. Candy-Flavored Lip Smackers, $4.98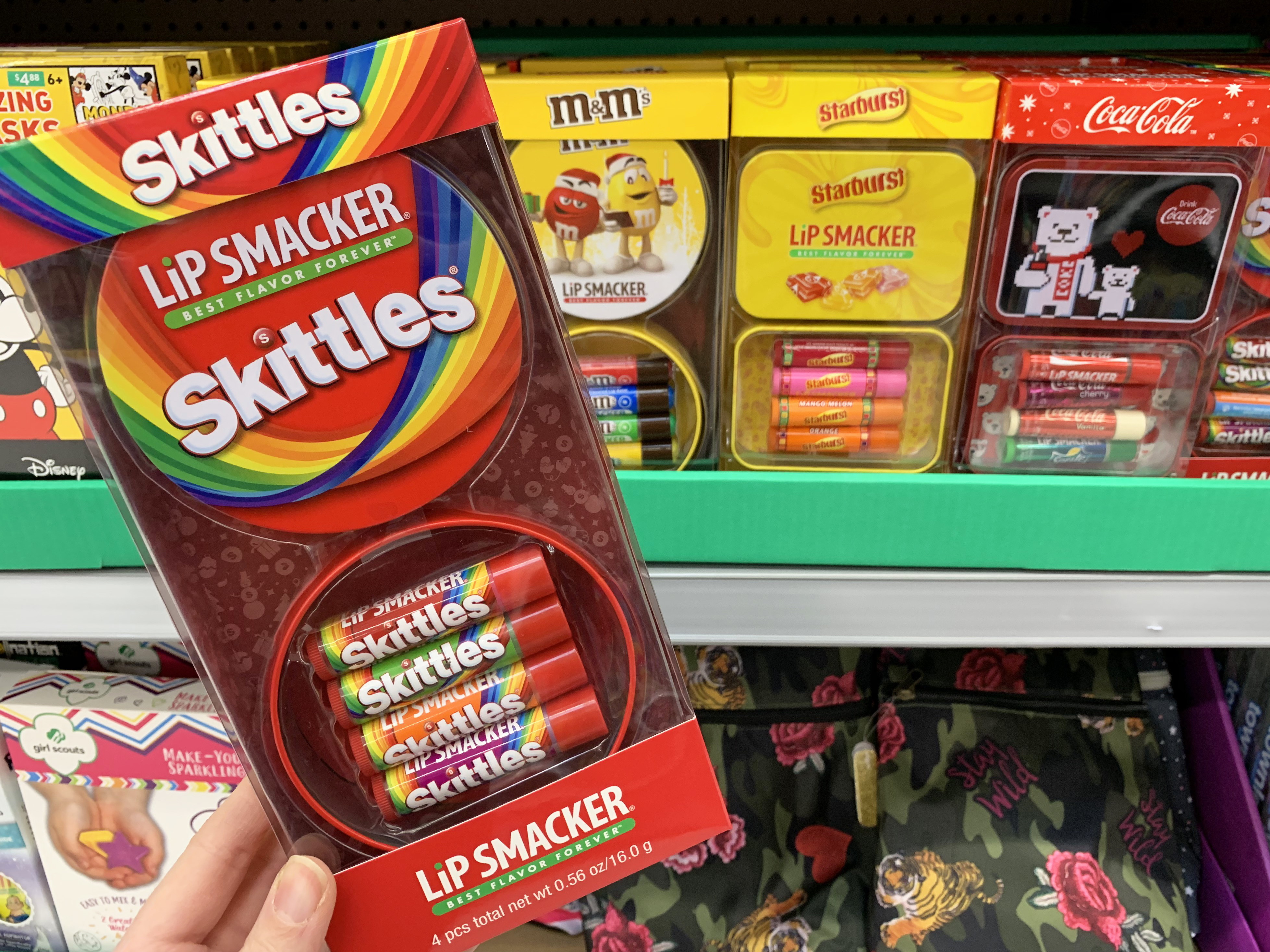 Walmart has a variety of flavored Lip Smackers for only $4.98 in store. Each 4-pack comes with a keepsake tin to store them in.
16. Hot Wheels 5-pack, $4.97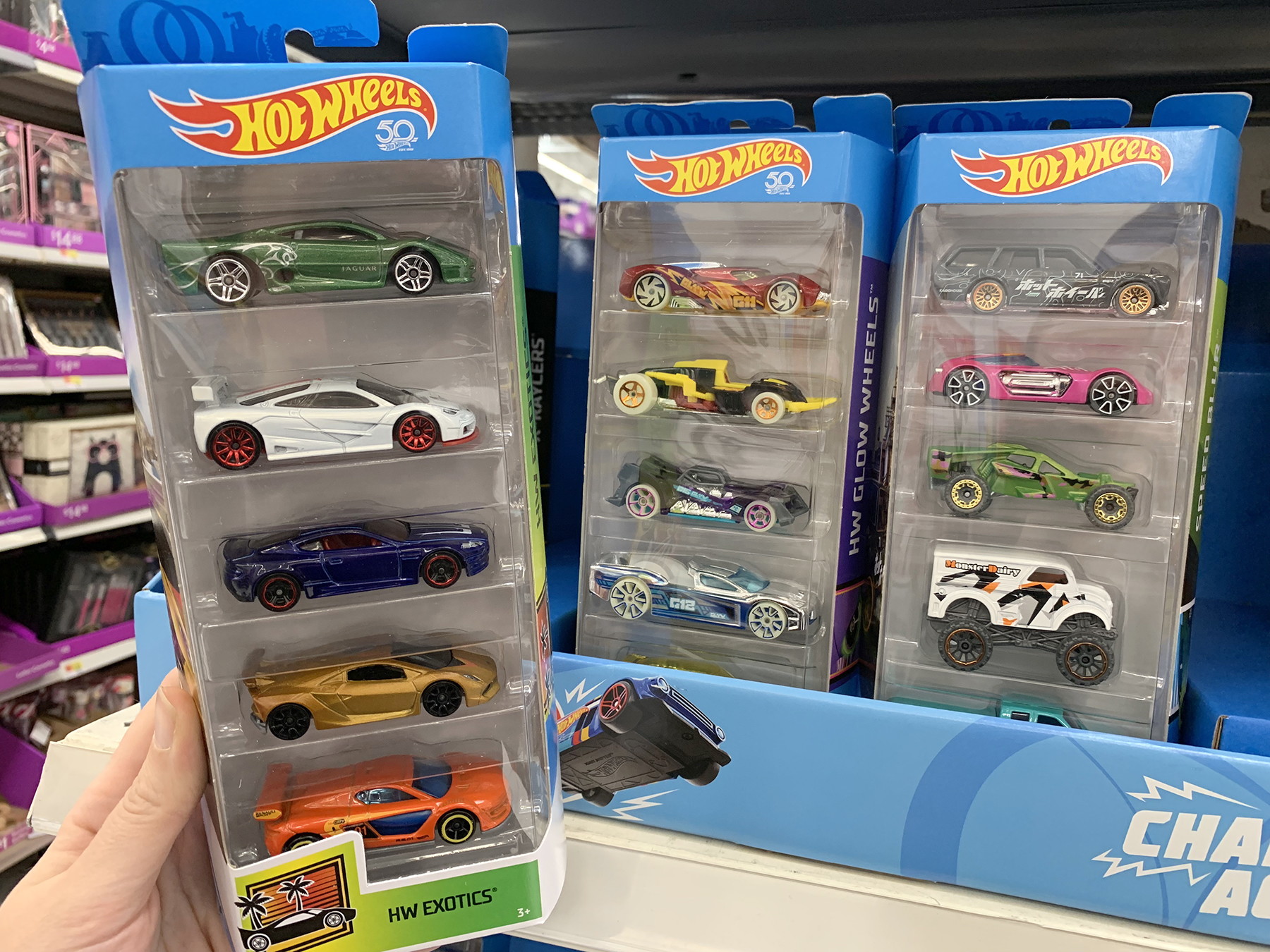 Walmart has a selection of Hot Wheels in store for just $4.97 — that's around $1 per car if you separate each 5-pack.
17. L.O.L Surprise! scented bath bomb, $2.97
The L.O.L Surprise! scented bath bombs come with a goodie inside for $2.97 at Walmart.
18. Little Critter books, $3 each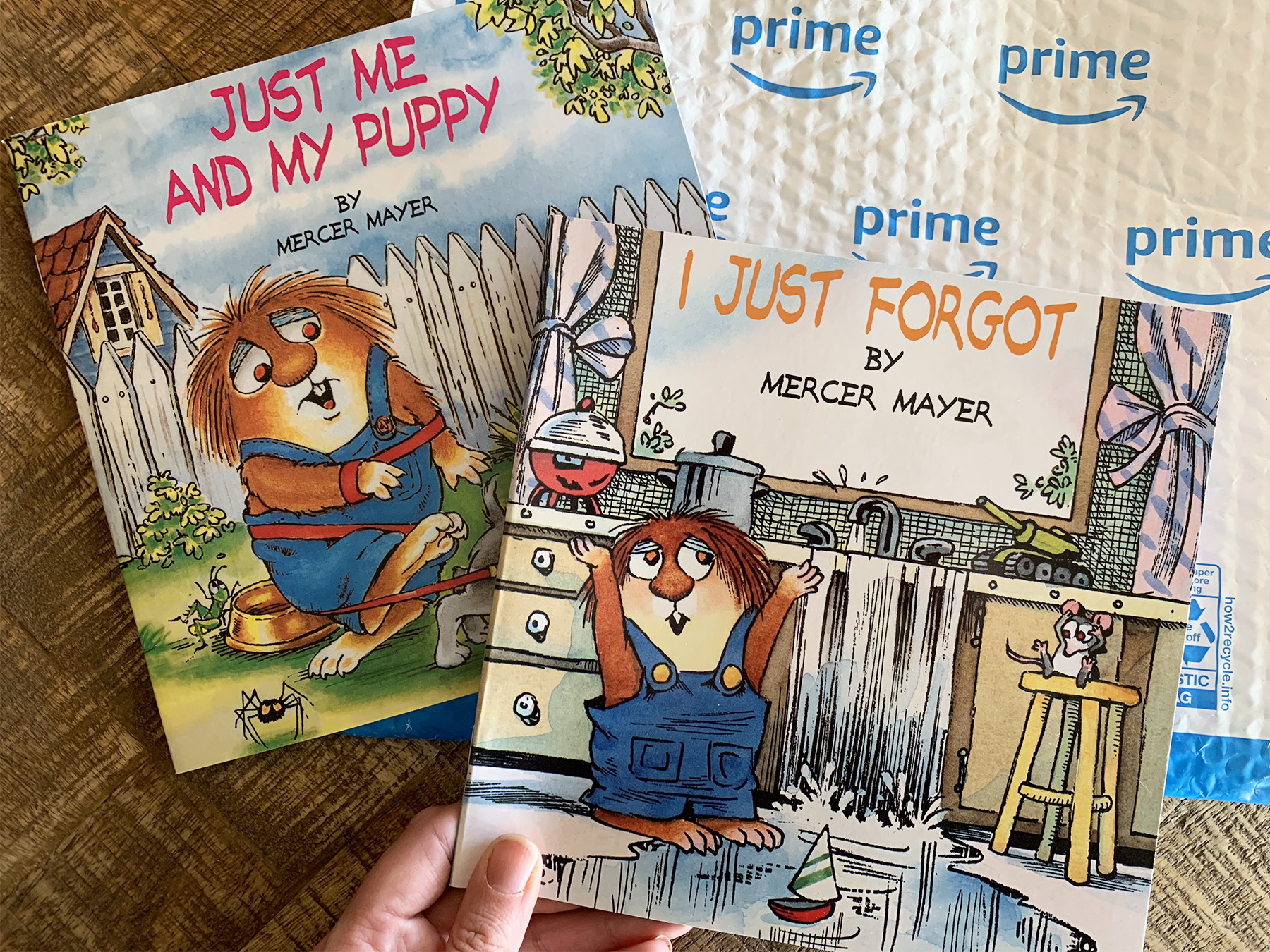 Amazon sells each Little Critter book in paperback brand new for just $3, including free Prime shipping.
Tip: Buying gently used books instead of new is a great way to grow your library without breaking the budget. Find thousands of gently used children's books on Amazon for under $5.
19. Crayola Bathtub Finger Paint Soap, $1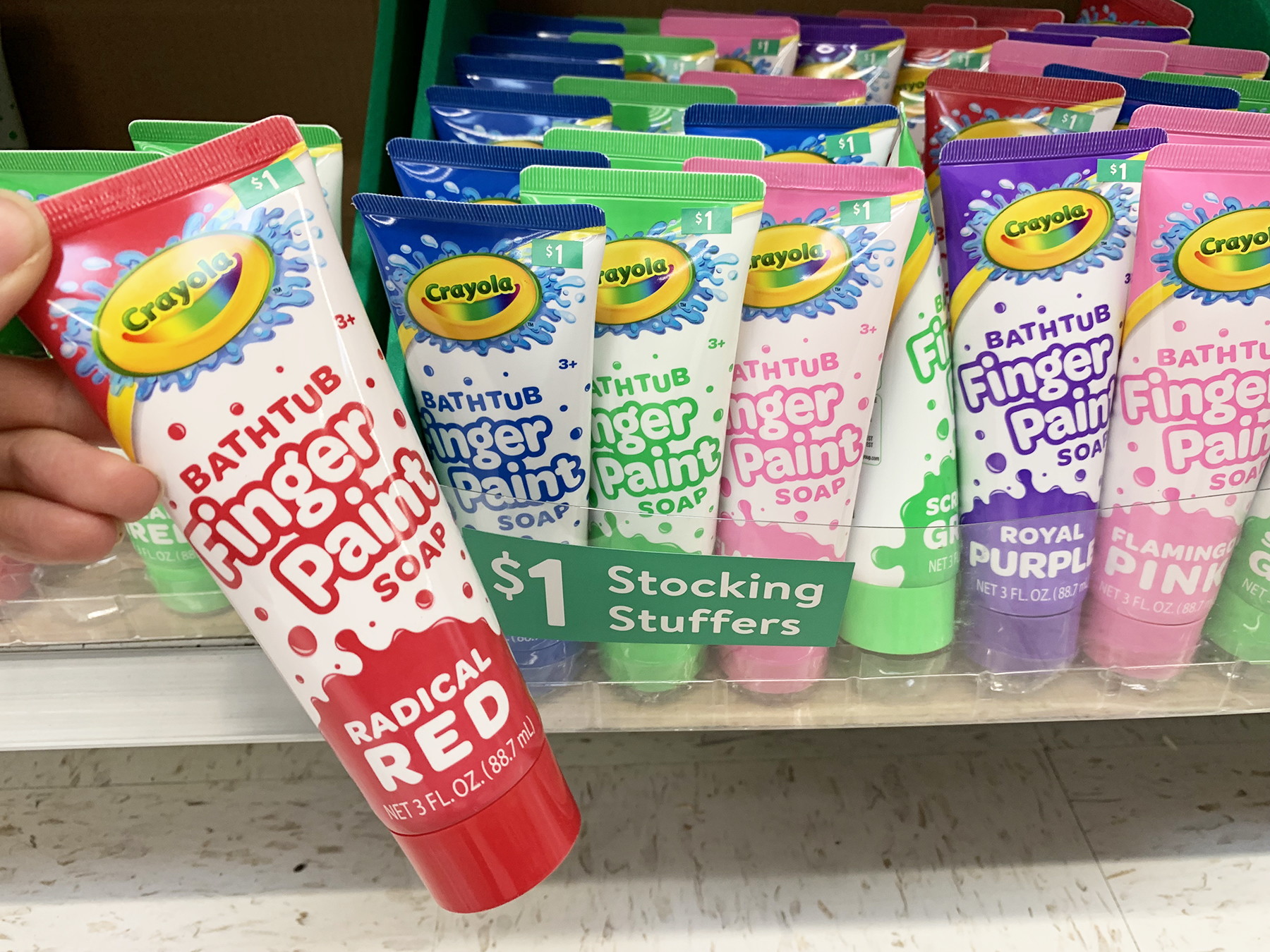 These bath time finger paints are just $1 each in the stocking stuffer section at Walmart.
20. 24-48 piece character puzzles, $1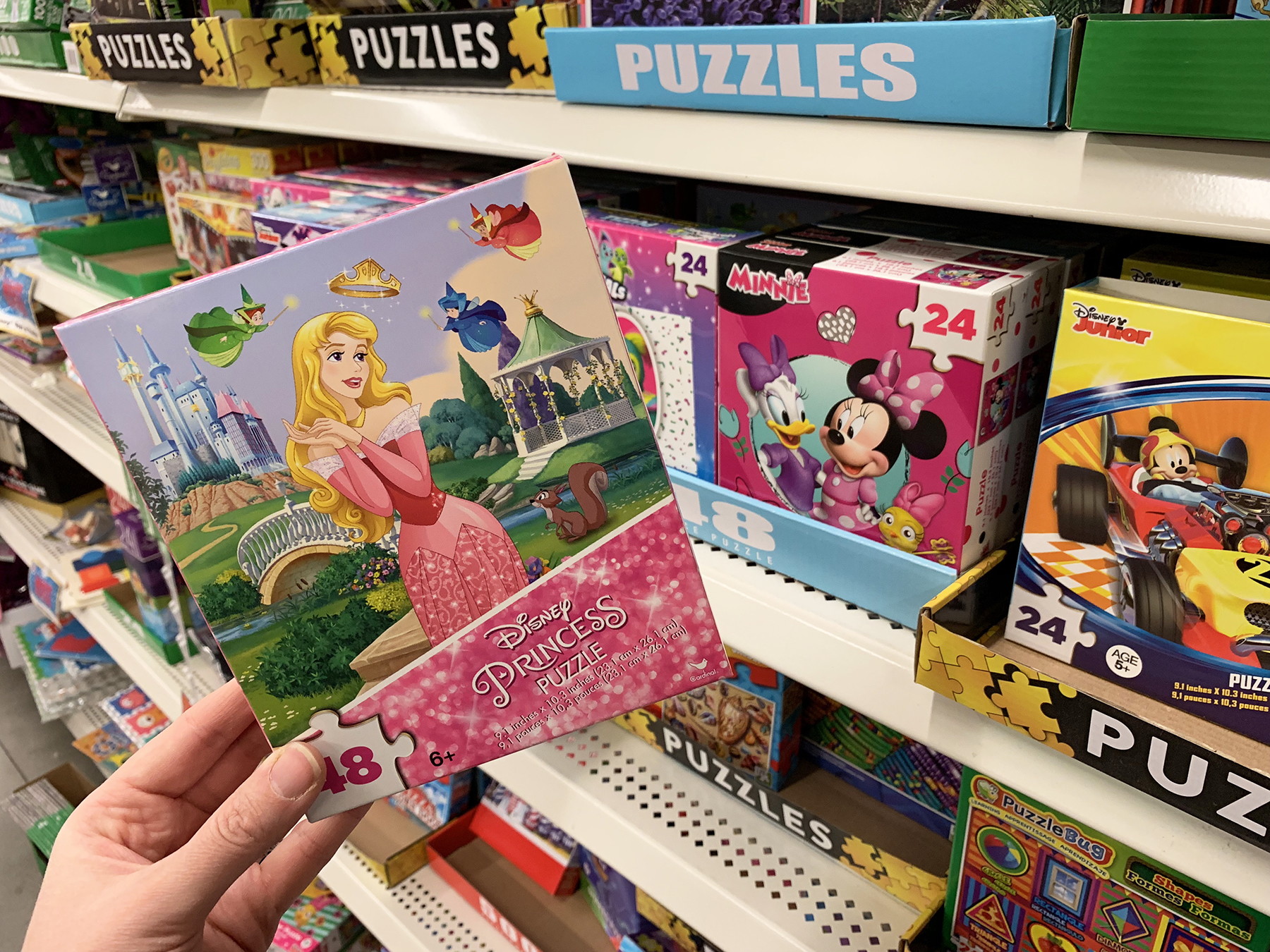 Check your local Dollar Tree for $1 character puzzles ranging from 24-48 pieces that include Ninja Turtles, Dora the Explorer, Paw Patrol and a variety of Disney princesses.
21. Mr. Bubble Foam Soap 2-pack, $4.64 or $2.32 each
Wrap these Mr. Bubble Foam Soap bottles up individually for two stocking stuffers priced at just $2.32 each. Find them at Walmart.
22. Character spin-brush, $4.99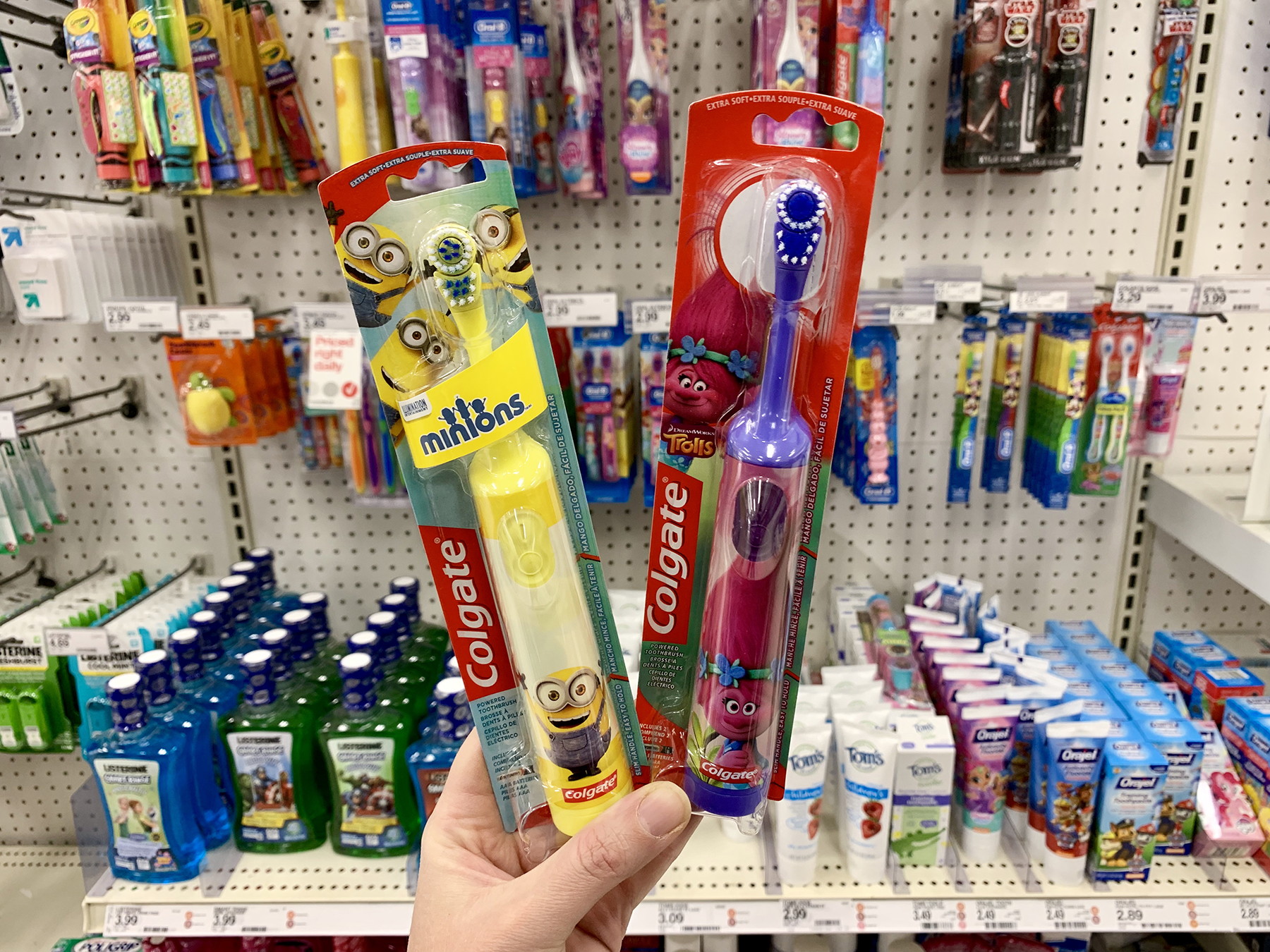 A plain toothbrush is too boring for a stocking stuffer, but a spin-brush with your child's favorite character on it is a win-win for both of you! Get an assortment of character spin brushes from Target for $4.99.
Scan the brush with your Target app to check for additional discounts, and use your RedCard for an additional 5% off.
Stocking stuffers for teen boys and teen girls:
23. SpinPop cell phone accessories, $4.88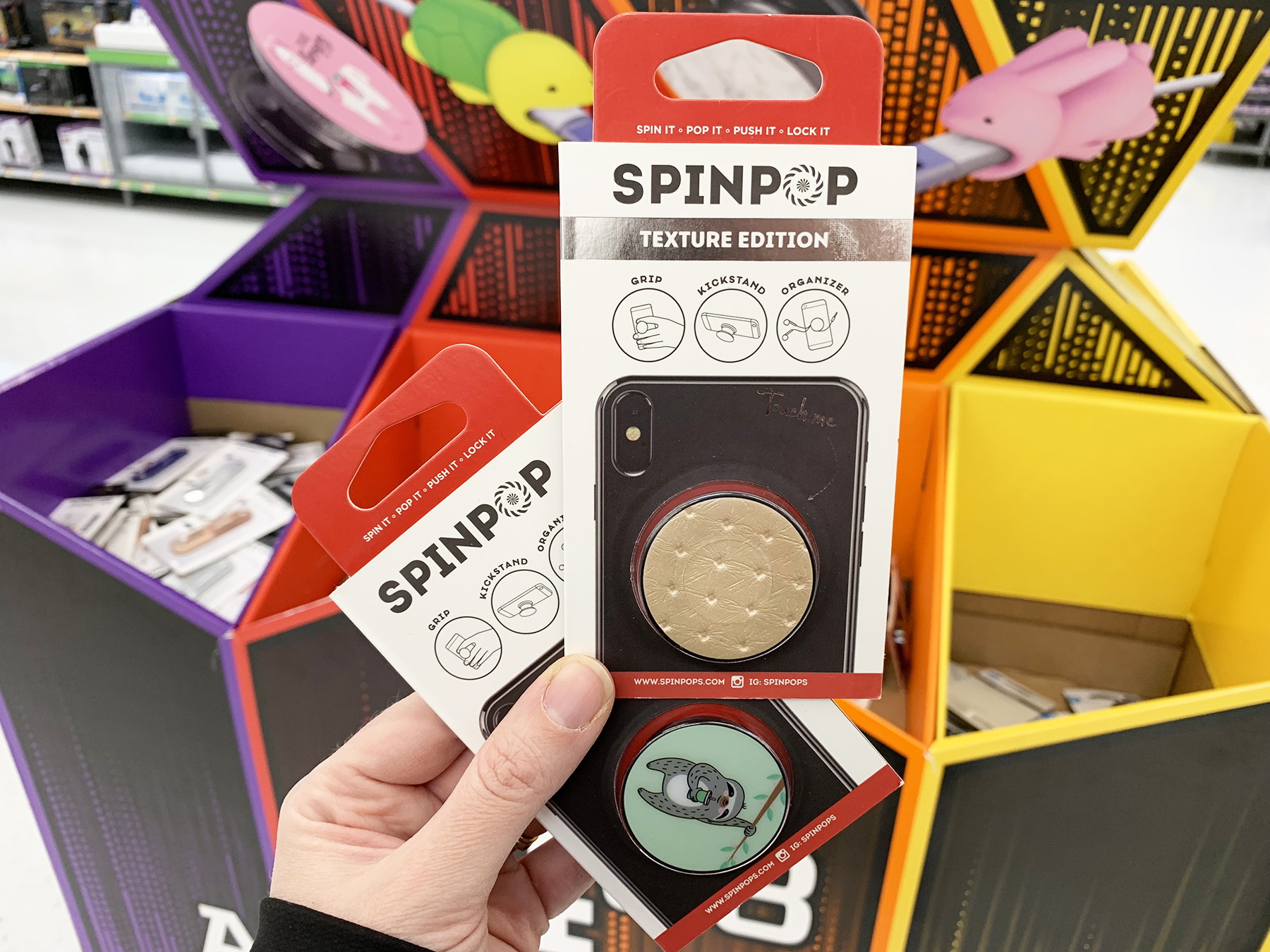 Choose from a variety of different SpinPop designs at
your local Walmart
, perfect for your son or daughter for $4.88.
24. e.l.f. Daily Brush Cleanser, $4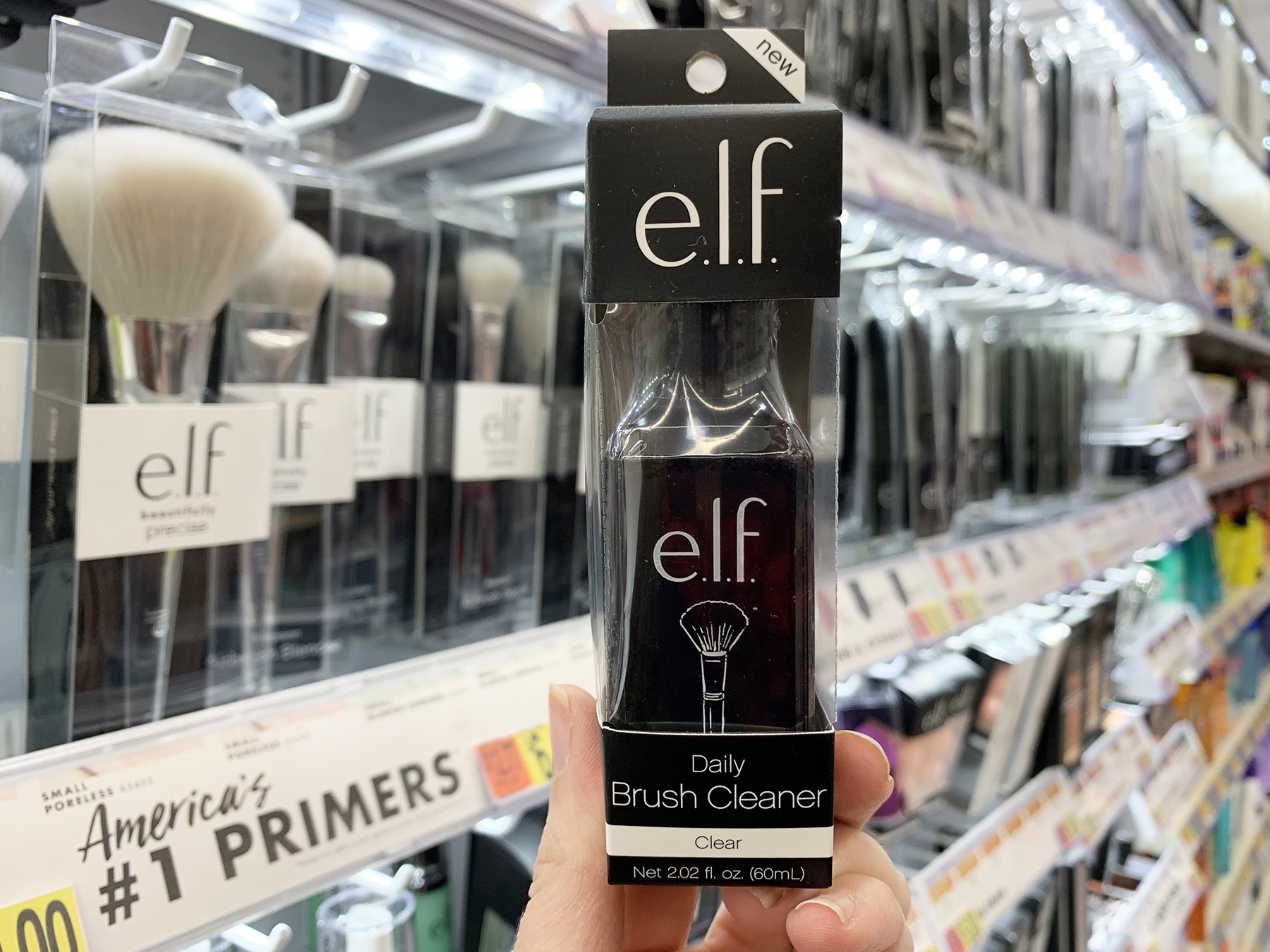 Whether you buy e.l.f.'s makeup brush cleanser from Target or Walmart, it'll only be $4.
25. UNO card game, $4.79
Christmas is practically synonymous with card games, amiright? Get your teen or tween UNO — it's a timeless classic — for just $4.79 at Walmart.
26. Wireless charger pad, $5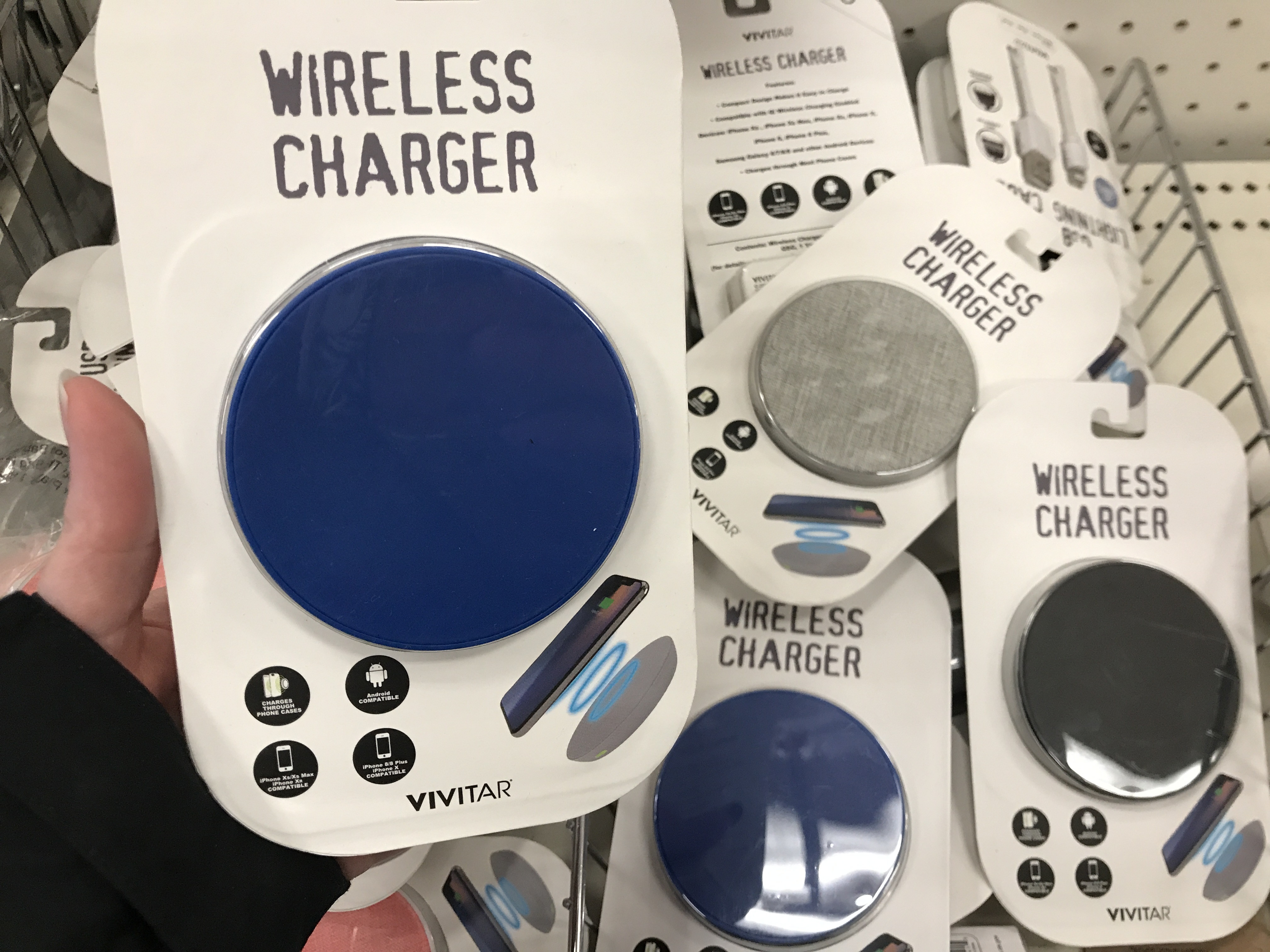 If you have a teen who forgets to plug their phone into the charger, this may be a solution as well as a stocking stuffer idea! It's $5 and you can find it at Target's Dollar Spot.
27. 14-piece makeup brush set, $0.71 per brush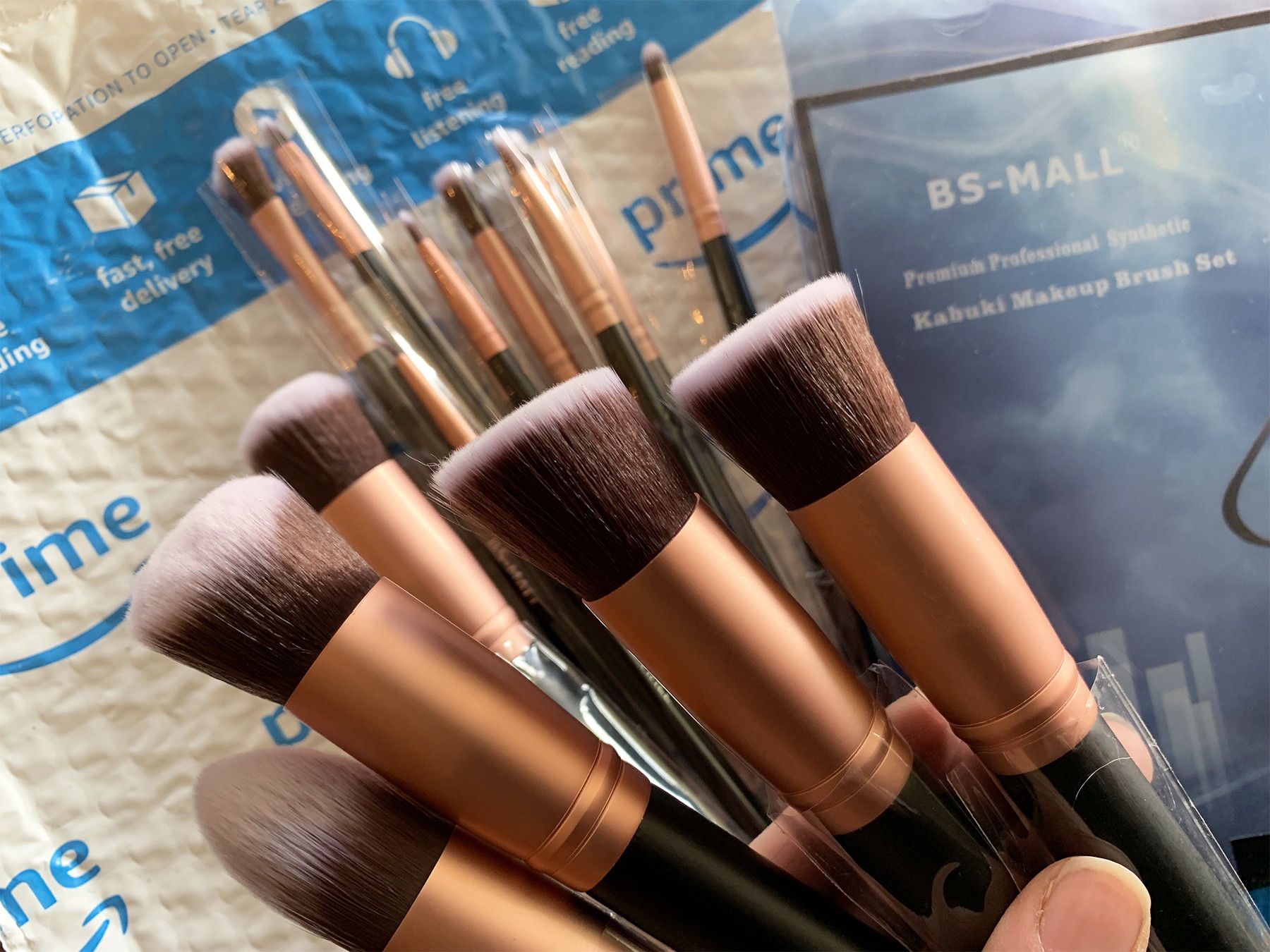 This 14-piece makeup brush set from Amazon has over 3,000 ratings with an average of 4.5 stars. The entire brush set is $9.99, but split the set between two or three stockings and you're looking at just $0.71 per brush.
28. Cord Bytes cable protectors, $4.88
Replacing a cell phone charger can be expensive. Save the cash by protecting your cords with a cable protector, $4.88 at Walmart.
29. e.l.f. cosmetics, $2-$5
Pick up e.l.f. eyelash curlers, kits, tweezers, and cosmetic sets for $2-$5 at Target.
30. Rubik's Cube game, $3.44
Find a Rubik's Cube at Walmart.com or in store. Either way it's only $3.44.
31. Hair scrunchies, set of five, $4.88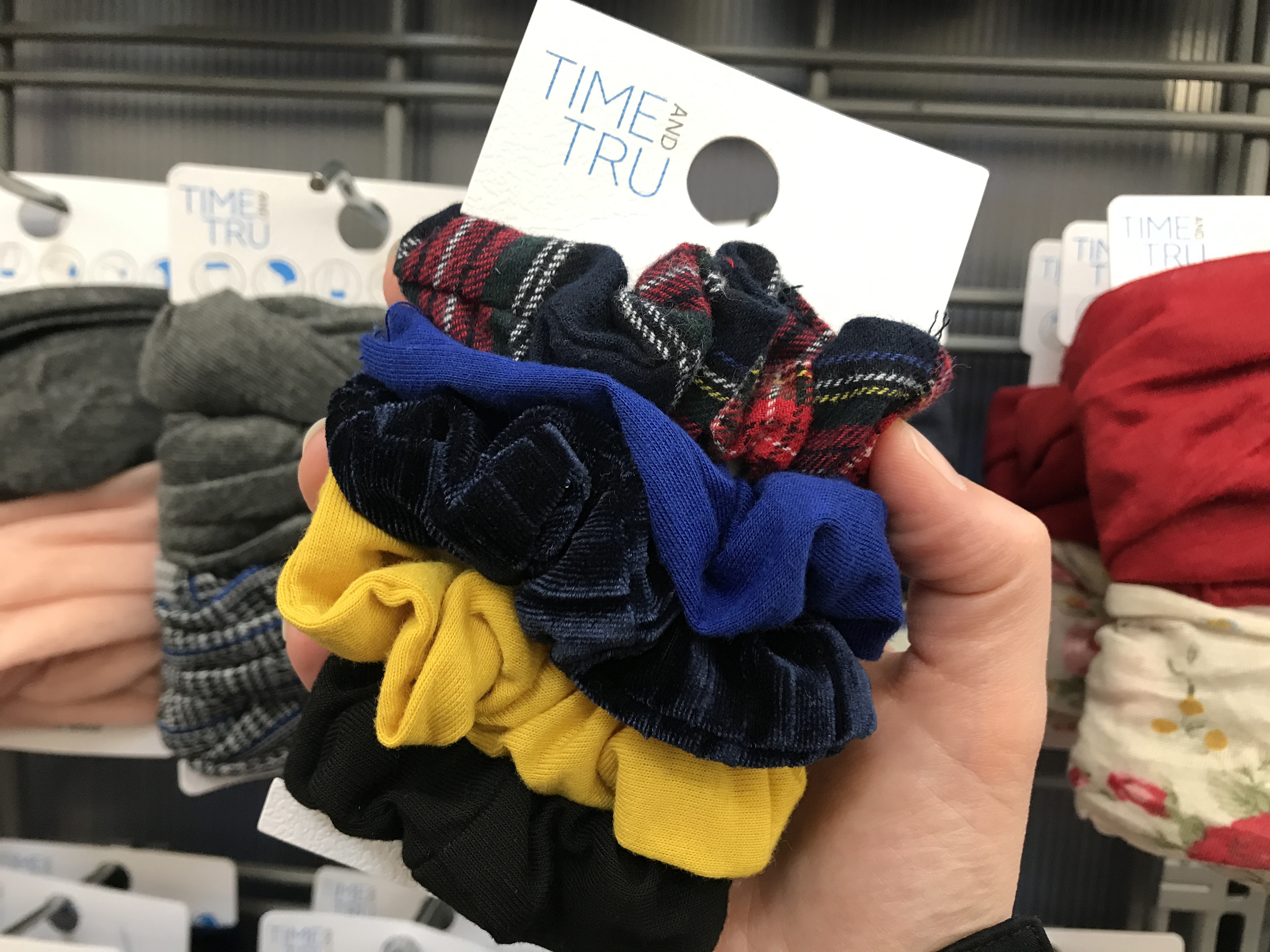 Whether they wear these on their wrists or in their hair, I'm pretty sure your teen can never have too many. Find them in store at Walmart, and divvy them up to get five stocking stuffers for $0.98 each.
32. Glam & Beauty cosmetic sponges 18 pack, $3.86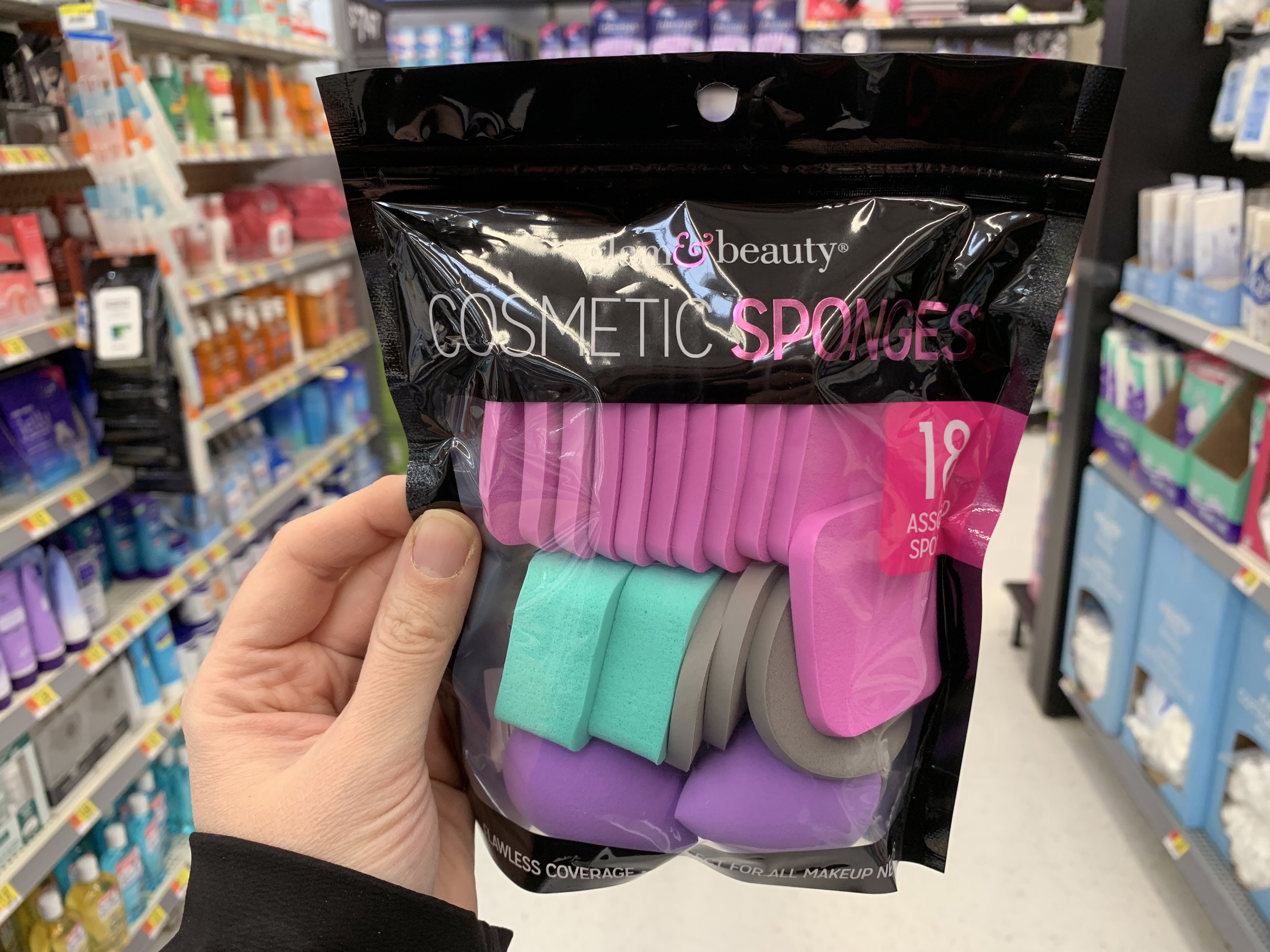 Get 18 Glam & Beauty cosmetic sponges from Walmart for just $3.86, or $0.21 per sponge — a far cry from some of those $17 name-brand beauty blenders.
33. Bath & Body Works travel-size shower gel, lotion or fragrance mist, $5-$6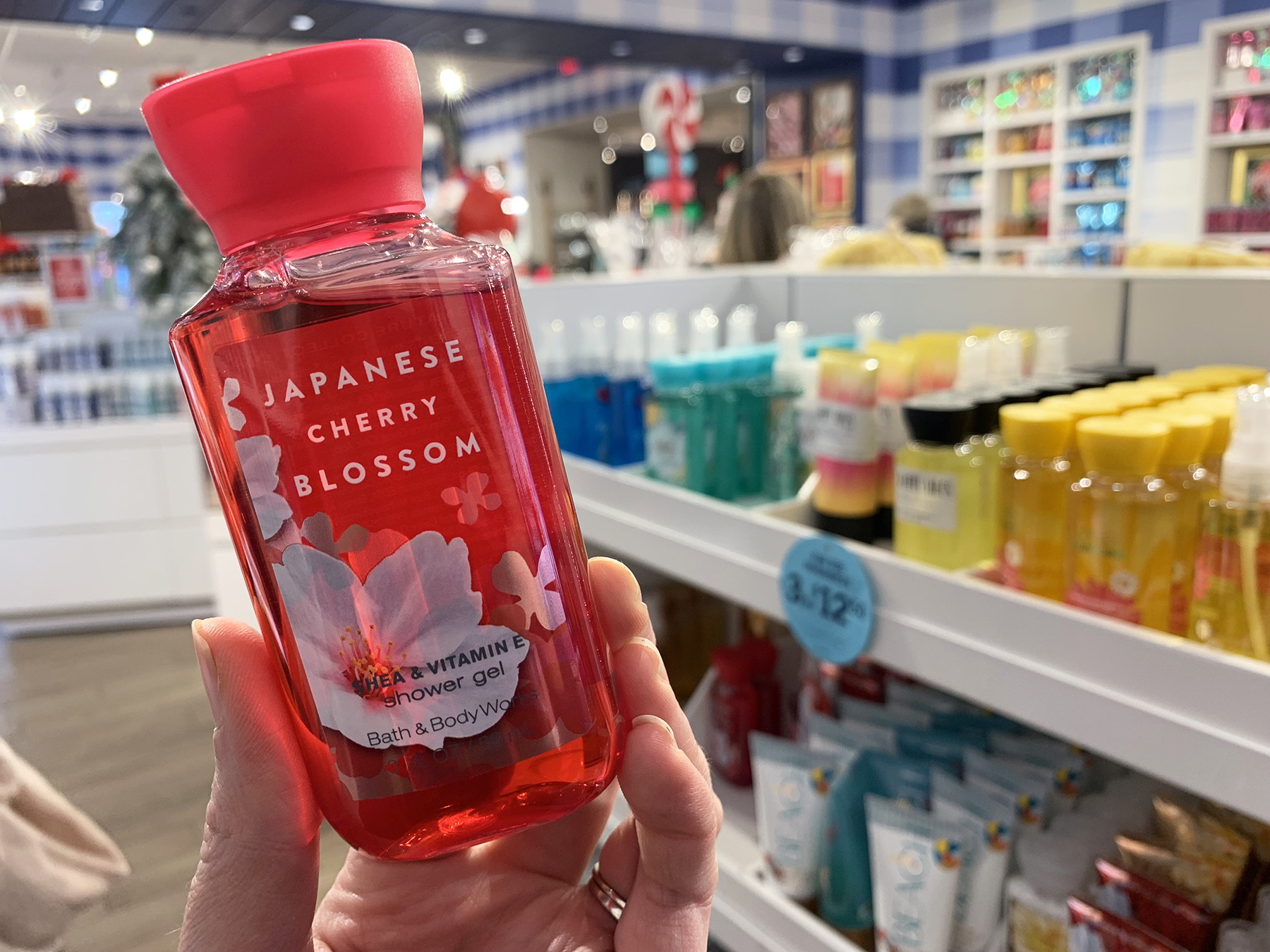 Bath and Body Works travel-size items are always a hit. Buy regular price for $5-$6, or stock up while they're on sale before Christmas, 3 for $12.
34. heyday earbuds, $4.99
At $4.99, grab your teen a pair of earbuds to keep in their backpack and by the computer! Find heyday earbuds at Target for just $4.99.
35. Wild Fable tech touch gloves, $3
Target offers tech touch gloves in a variety of different colors, perfect for any teen for $3 per pair.
Stocking stuffer ideas for men:
36. DVDs at Walmart, $5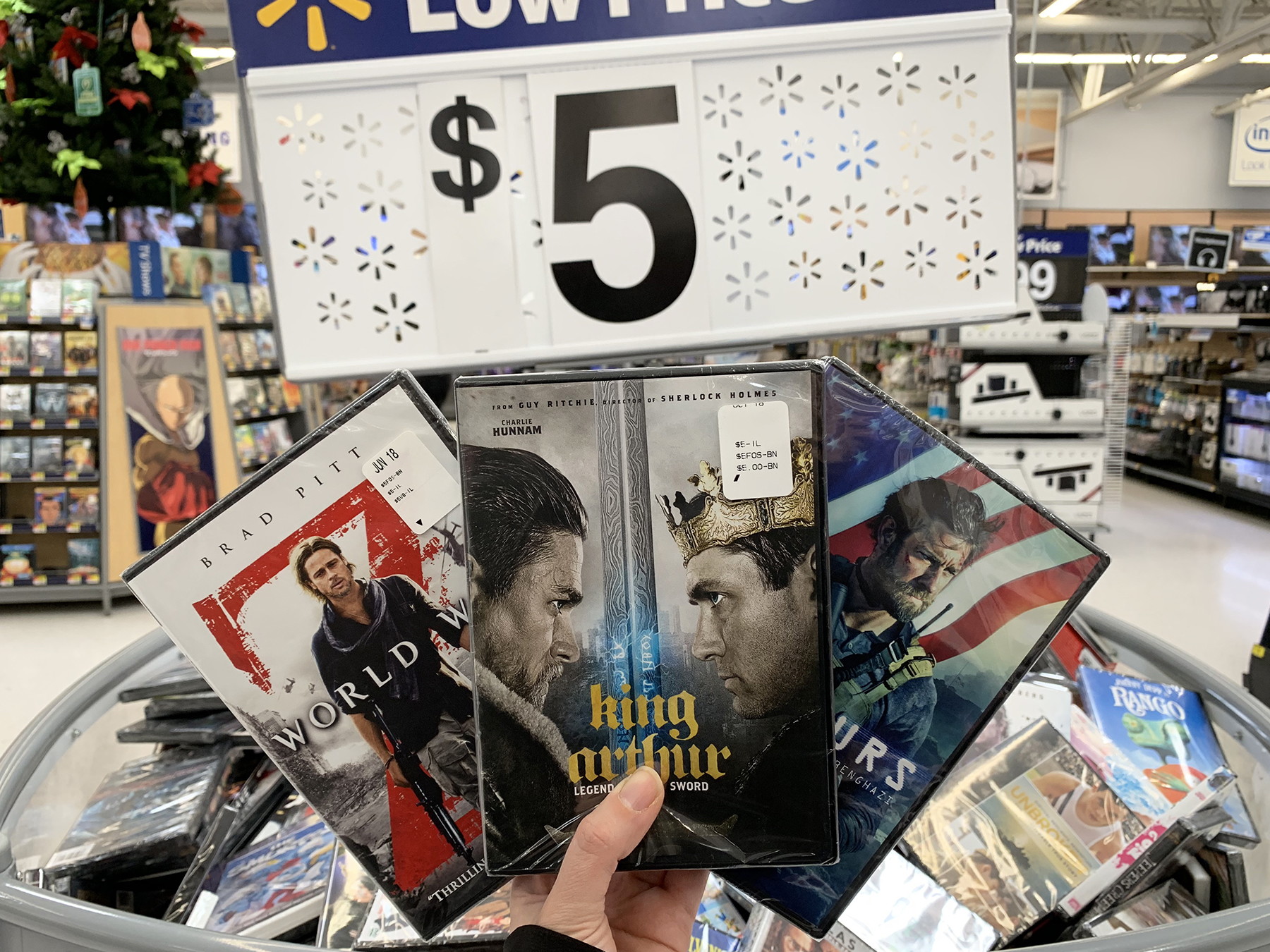 Walmart
features a $5 DVD bin with movies like King Arthur: Legend of the Sword — regularly $15.99 at Target.
37. Engraved 11-in-1 pocket knife, $5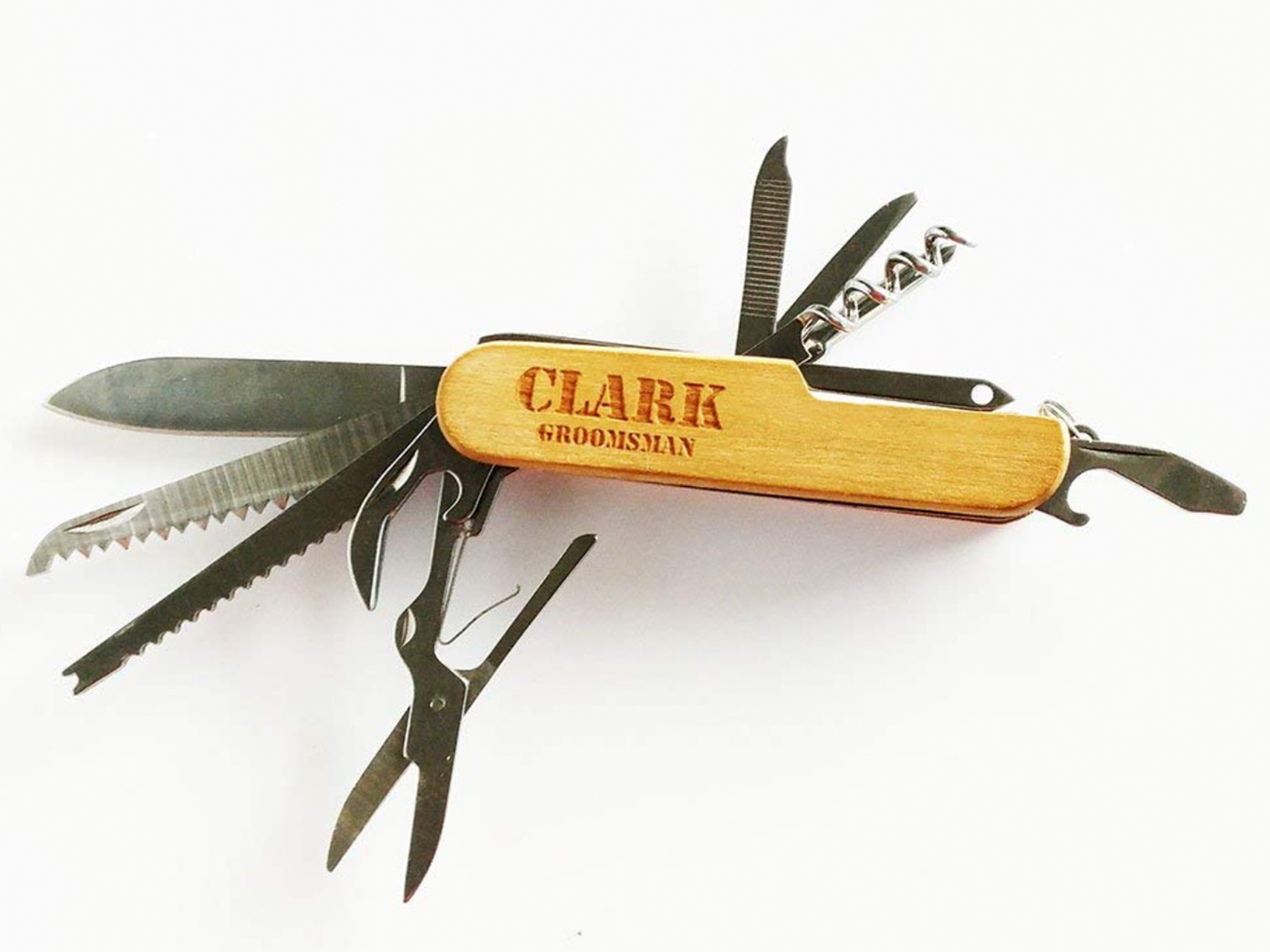 Get your honey's name engraved on this 11-in-1 pocket knife for just $5 on Amazon.
38. Cologne samples, free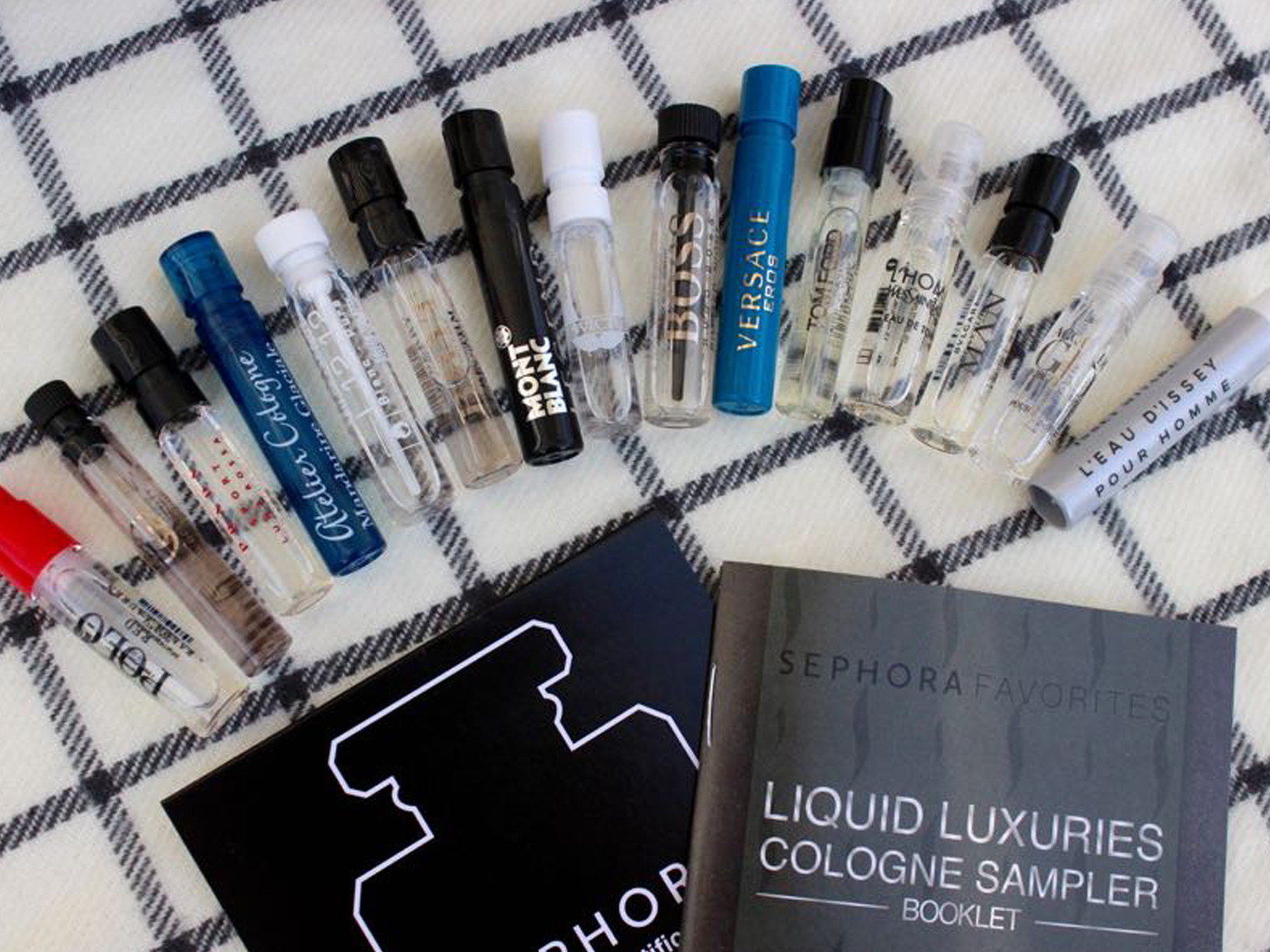 You can get up to three free samples from each section at Sephora every time you shop. Stop by the men's cologne section and ask for some freebies.
The mini bottles will make a fun (and free!) treat in his stocking.
39. Reese's Minute Mug Cake, $5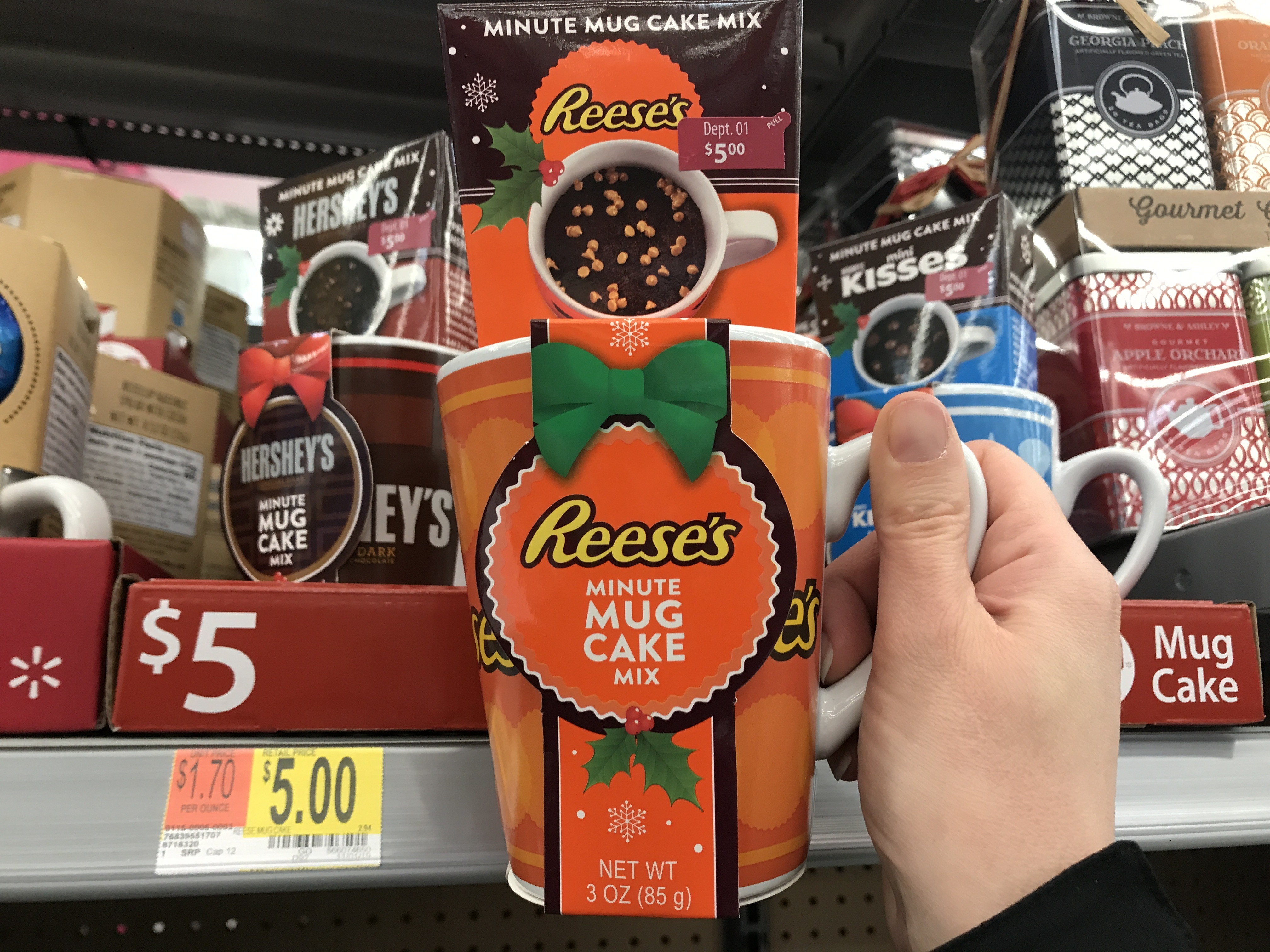 A Reese's cake in one minute, plus a mug? This idea is for everyone, but if your man is especially fond of Reese's, you're set — for only $5 at Walmart.
40. Watertight survival kit, $4.88
This watertight survival kit includes a light stick, emergency blanket, survival towel and button compass for him to keep in his vehicle, boat, or in the house. It's only $4.88 at Walmart.com or in store.
41. Silicone rings, $5.22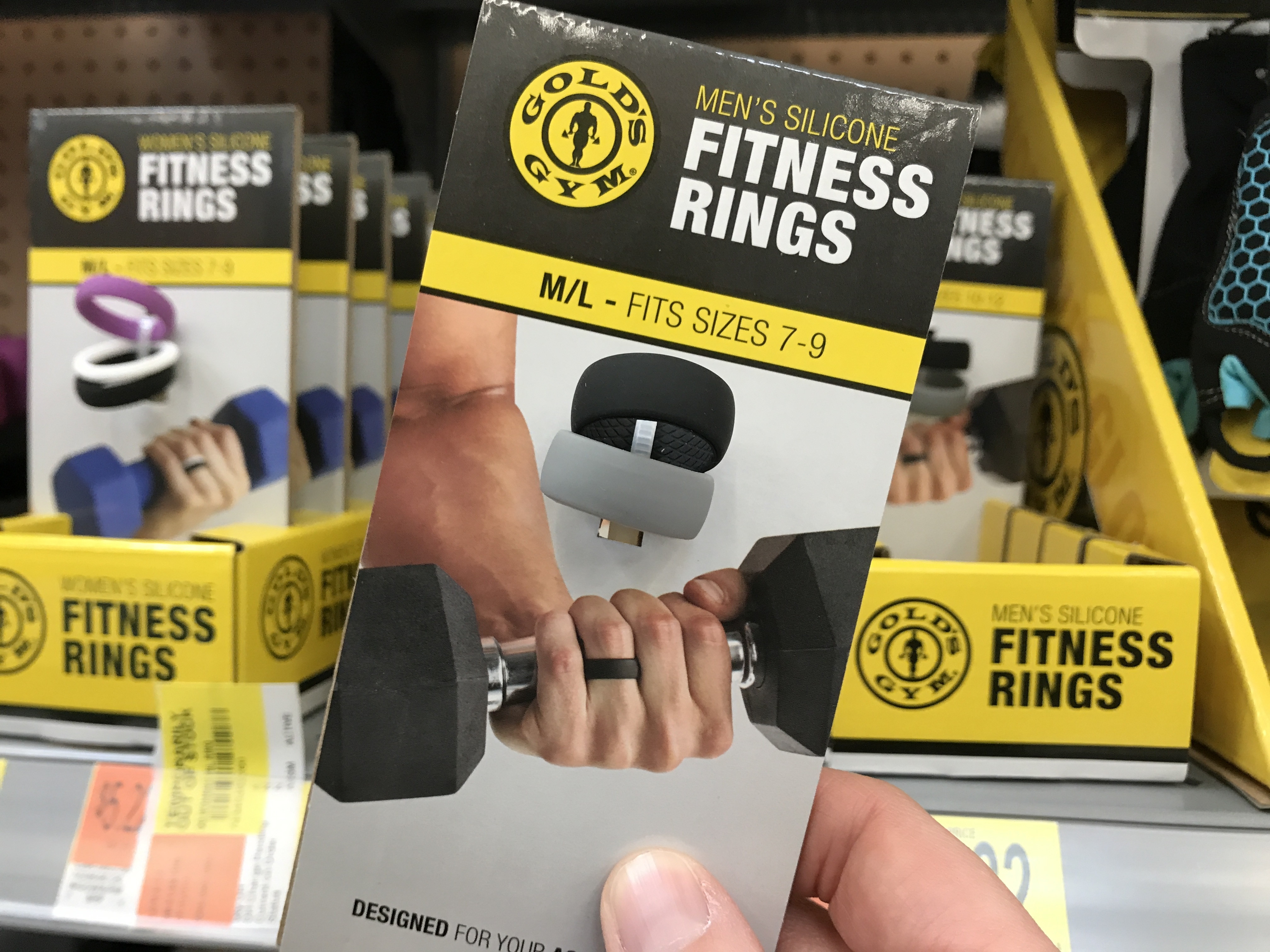 Even if he's not that into fitness, he may still appreciate a silicone wedding ring because they're so comfortable. Pick up a set of two at Walmart for $2.61 each.
42. Summer sausage, $4.98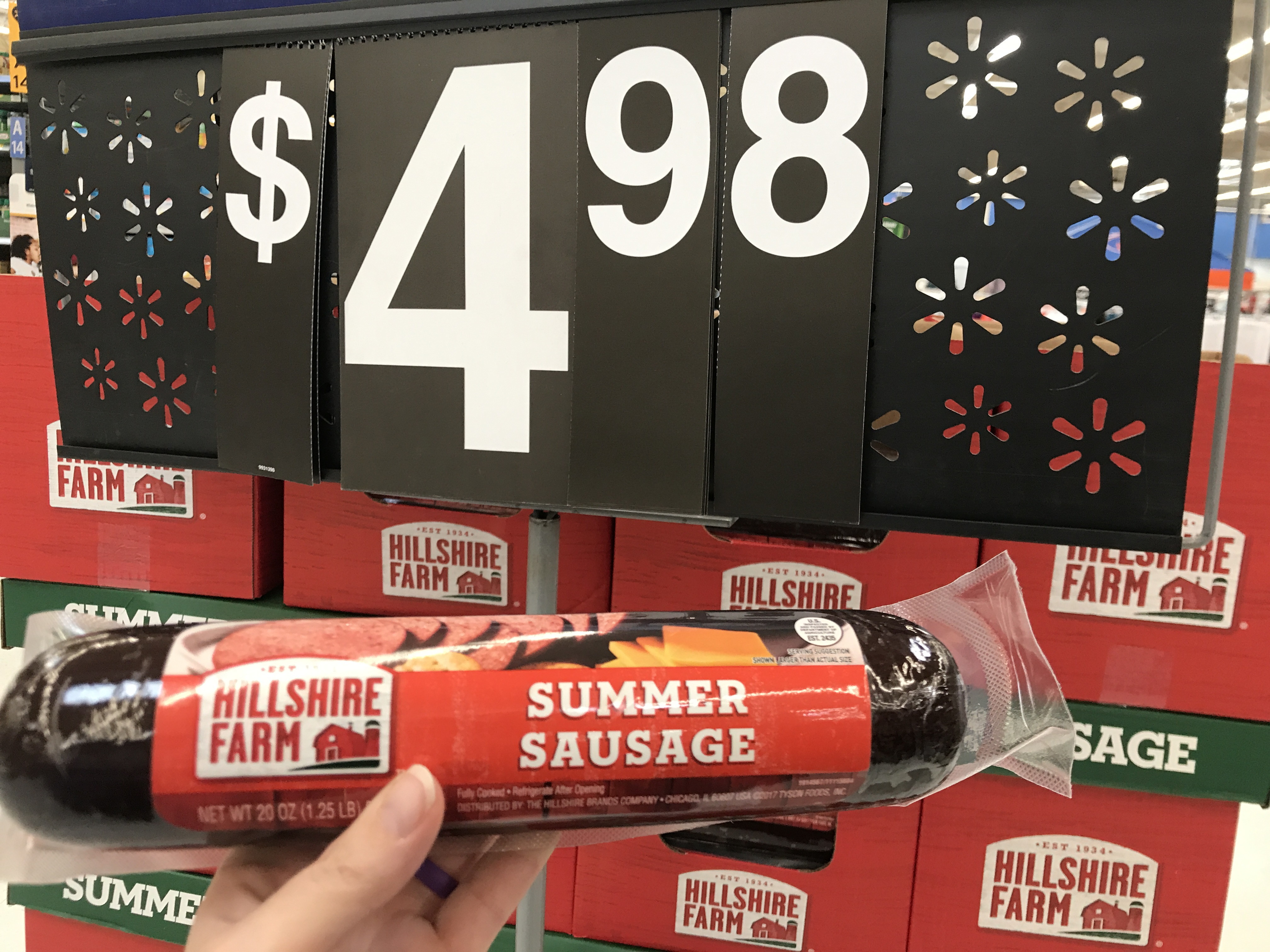 For the meat lover, summer sausage is always in season.
Grab a stick that'll fit perfectly in his stocking for $4.88 at Walmart.
43. Back Scratcher, $1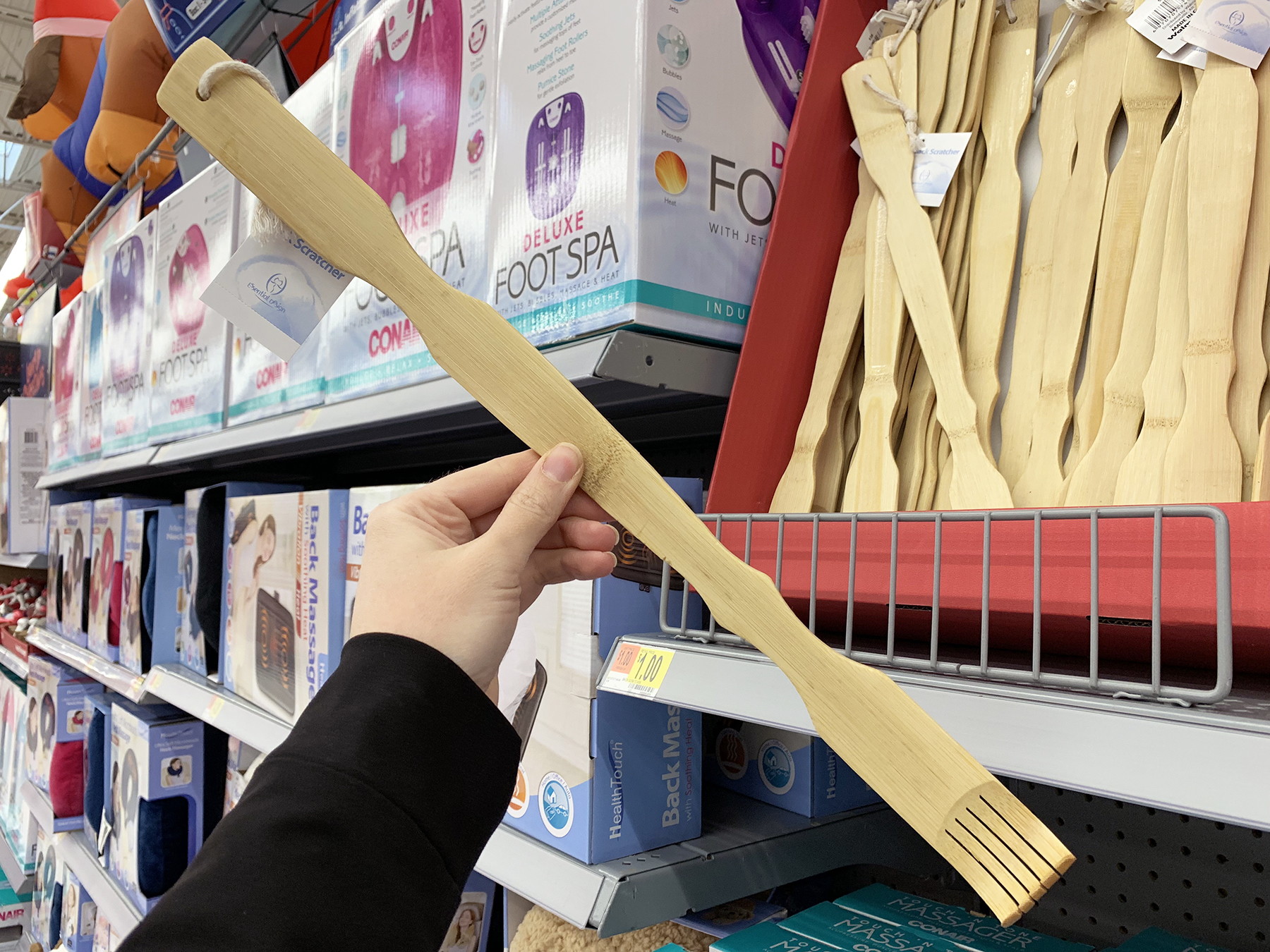 Walmart's
stocking stuffer section has back scratchers for just $1.
44. Logo keyring, $2.99
Find his favorite sports team's logo key ring for just $2.99 from Amazon.
45. Bath & Body Works PocketBac hand sanitizer, $1.75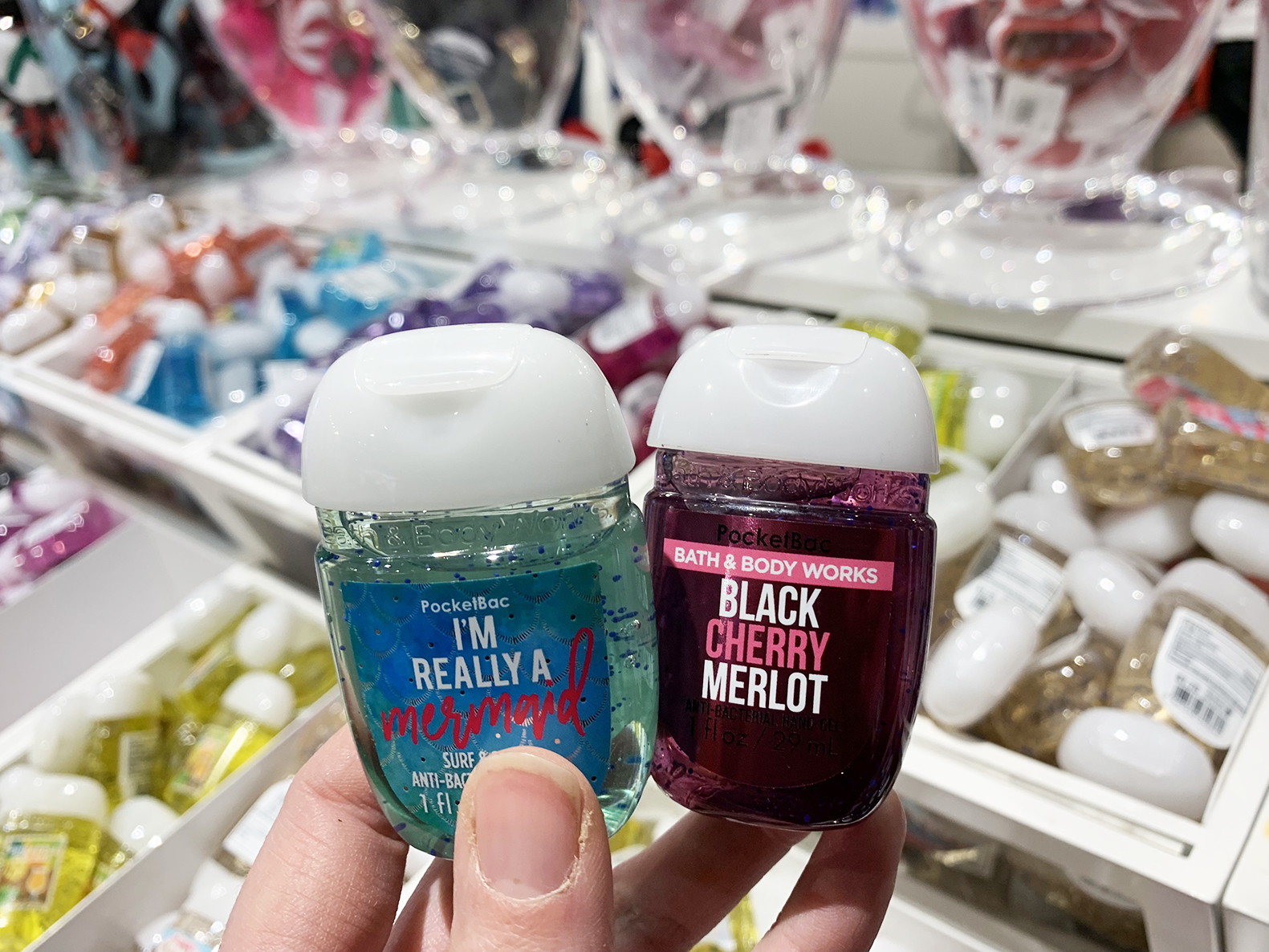 Grab a couple in store for just $1.75/each.
46. Battery-operated back massager, $4.98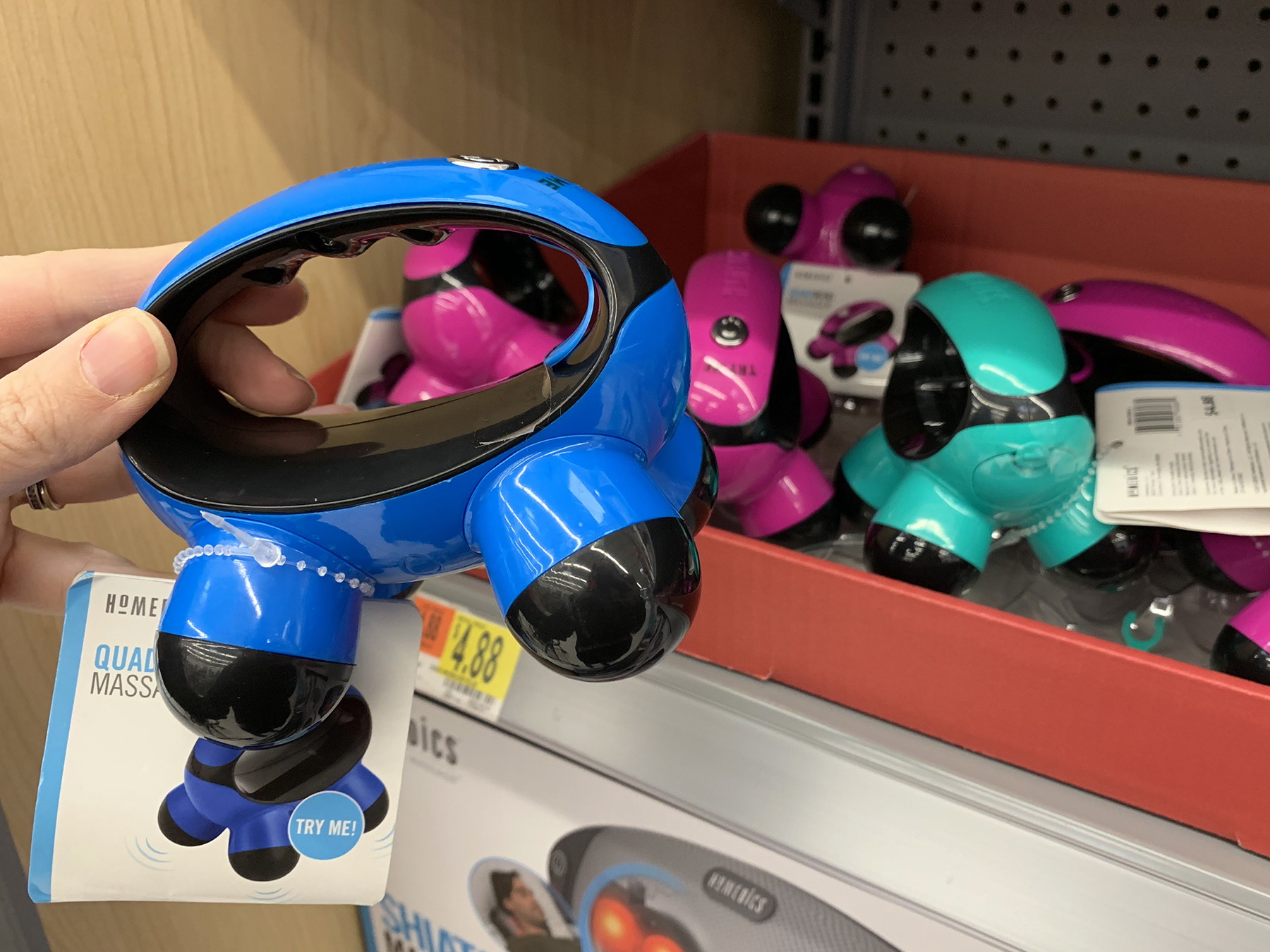 Get him a battery operated back massager for just $4.98 at
Walmart
.
Stocking stuffers for women:
47. Lil' Scrubbies facial cleansing pads 2-pack, $2.48 or $1.24 each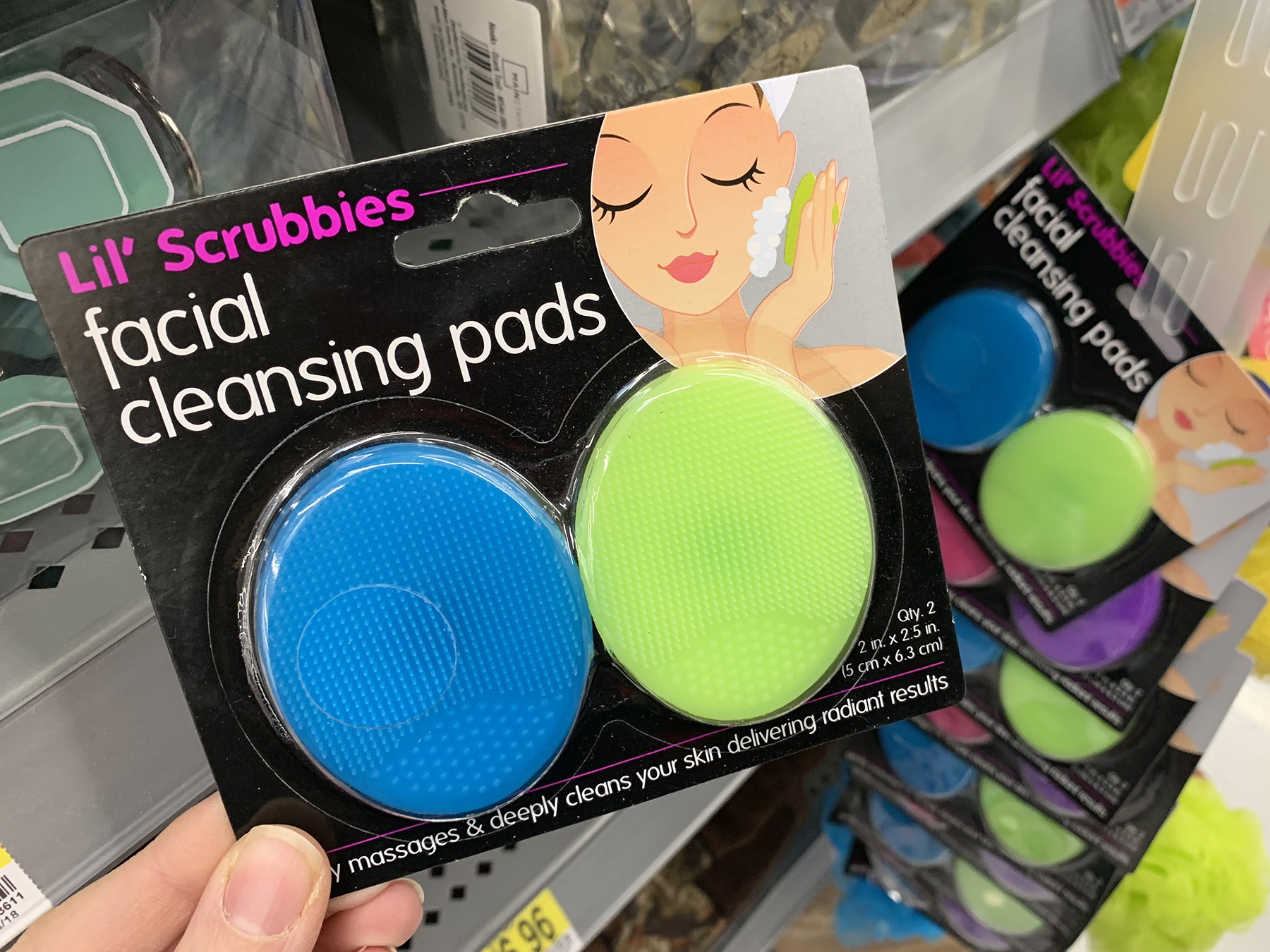 Gently scrub away dead skin, leaving a fresh radiant glow with these Lil' Scrubbies at
Walmart
, priced at just $1.24, or $2.48 for two.
48. Artist's coloring book, $3.99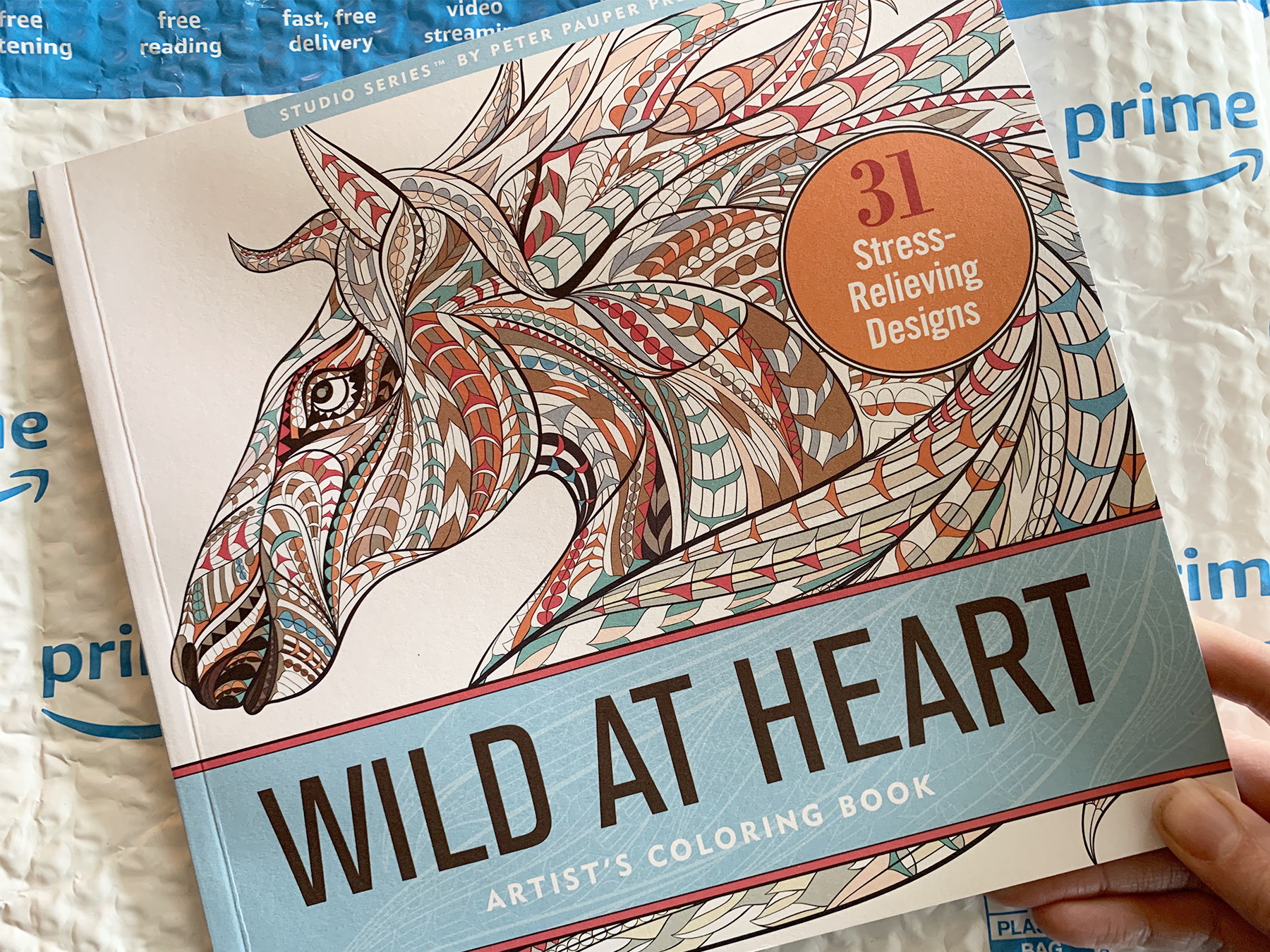 Help her relieve stress with a Wild at Heart coloring book. Choose from a variety of books, just $3.99 on Amazon.
49. Sephora Collection eye mask, $5
The $5 Sephora Collection eye mask has users raving about how brightened their eyes are after one use.
50. Home pedicure tools, $4.97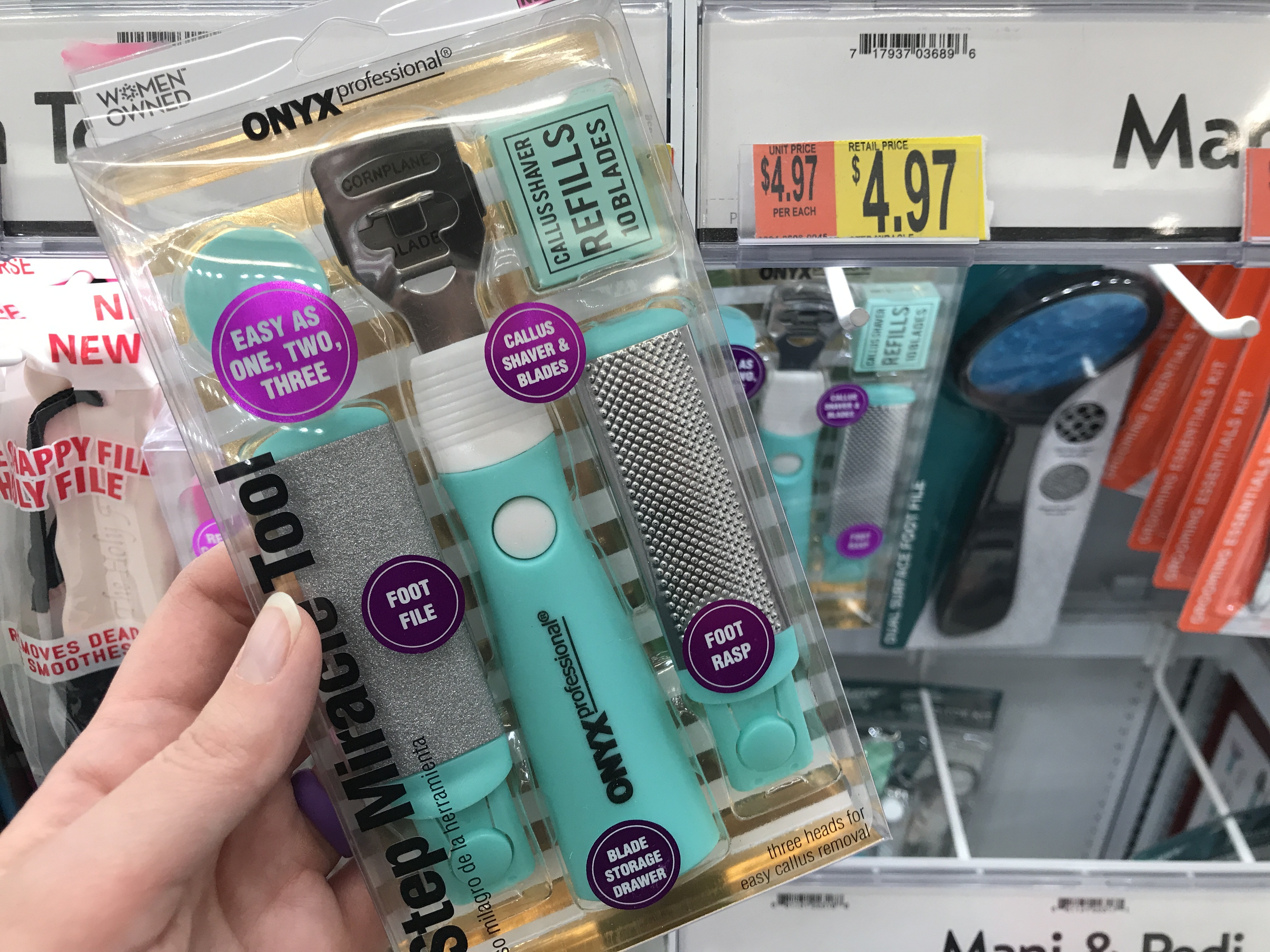 Since you probably can't find a spa pedicure for under $5, why not give her the tools for a DIY pedicure? Only $4.97 at Walmart.
51. Bath bombs, set of four, $3.49
I don't think anyone can have too many bath bombs in their life. Especially when they ring up at $0.87 each. Thanks, Walmart.
52. Spa footie slippers, $2.97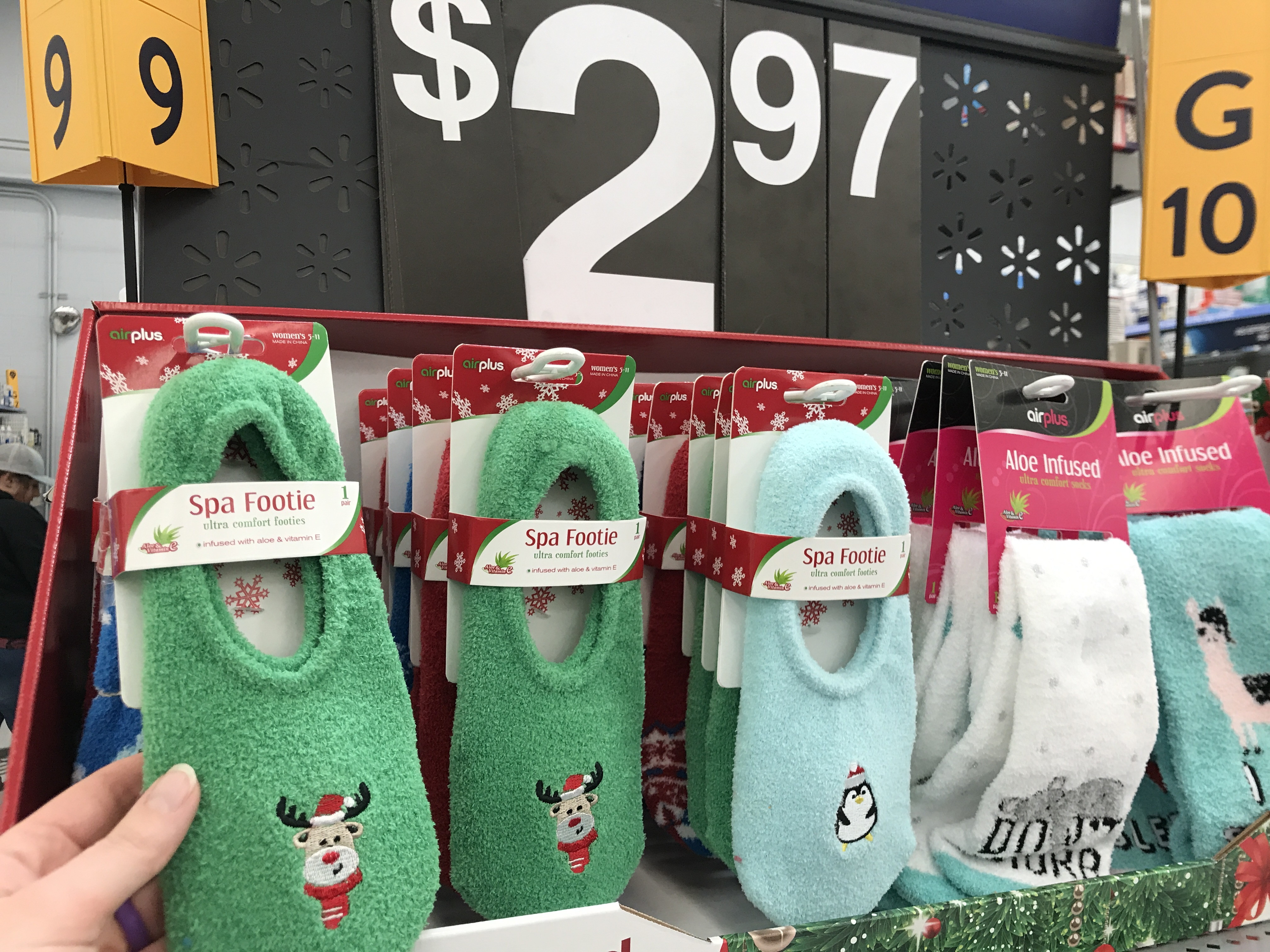 Grab her a pair of spa footie slippers for $2.97 each at Walmart.
53. Bath & Body Works Shea Butter hand cream, $5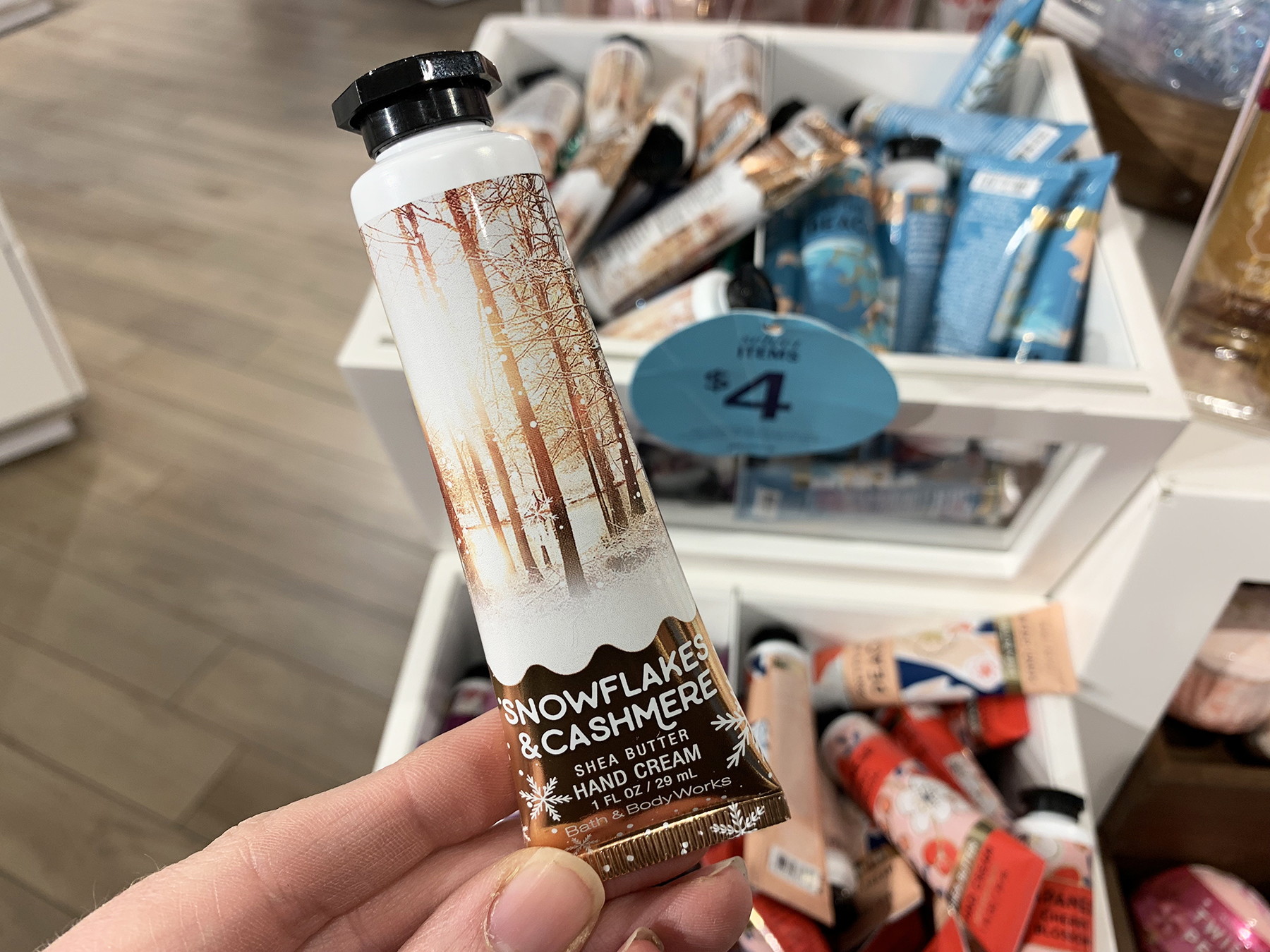 Bath and Body Works Shea Butter hand cream is perfect for her purse and only $5.
54. Turbie Twist hair towel, $4.98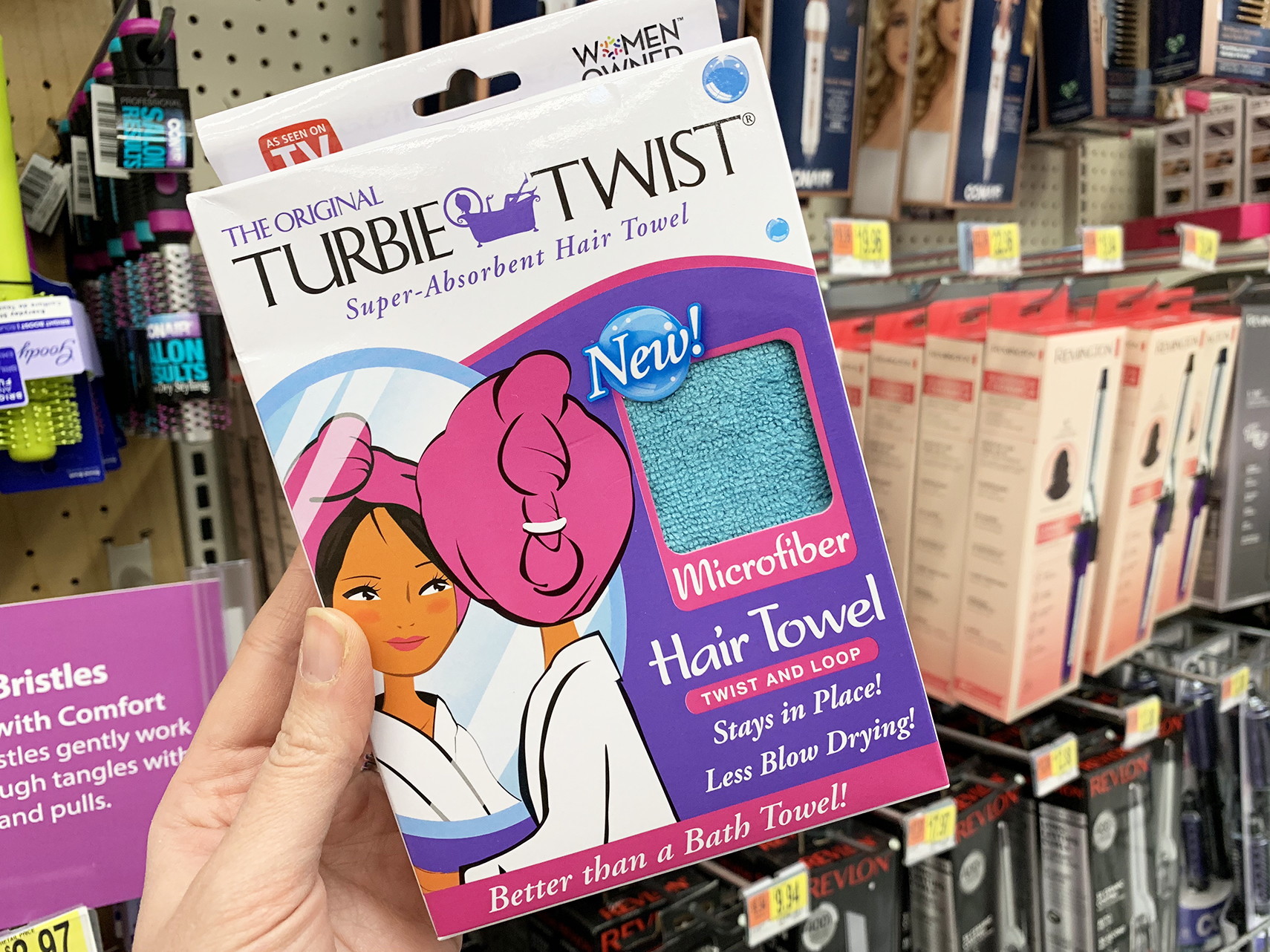 A girl's best friend right here! Grab Turbie Twist hair towel for just $4.98 from Walmart for faster drying hair.
55. Starbucks hot cocoa, $2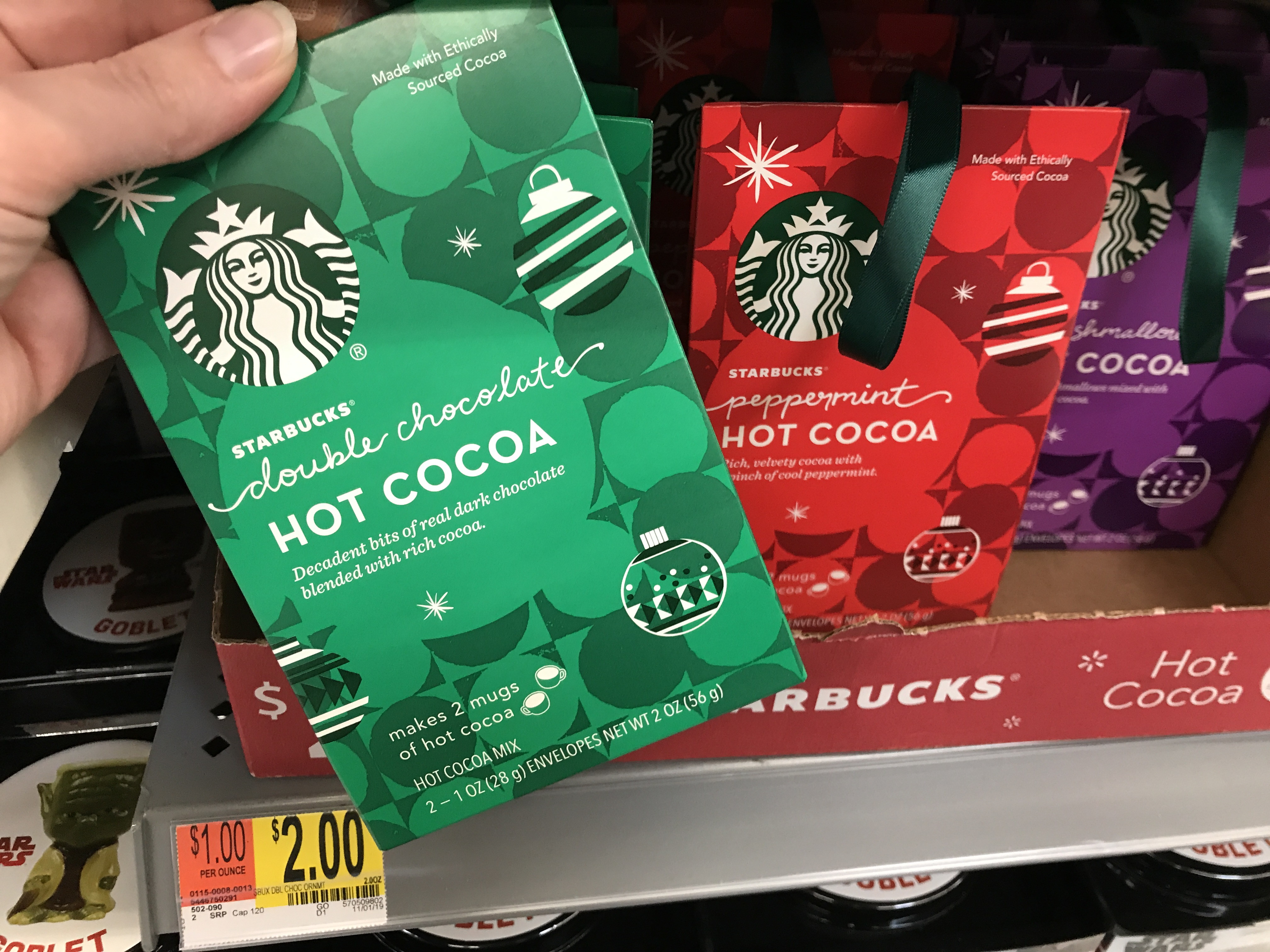 If Santa doesn't remember to get one of these for you, get it for yourself! Mama's gonna need her Starbucks Hot Cocoa on Christmas morning — just $2 from Walmart.