The key to scoring great back-to-school clearance deals is the ability to be patient until you need to pounce.
Items will go quickly, so plan to buy at first glance.
Here's where you should look for the best back-to-school clearance deals:
1. Shop Target for back-to-school clearance items up to 90% off.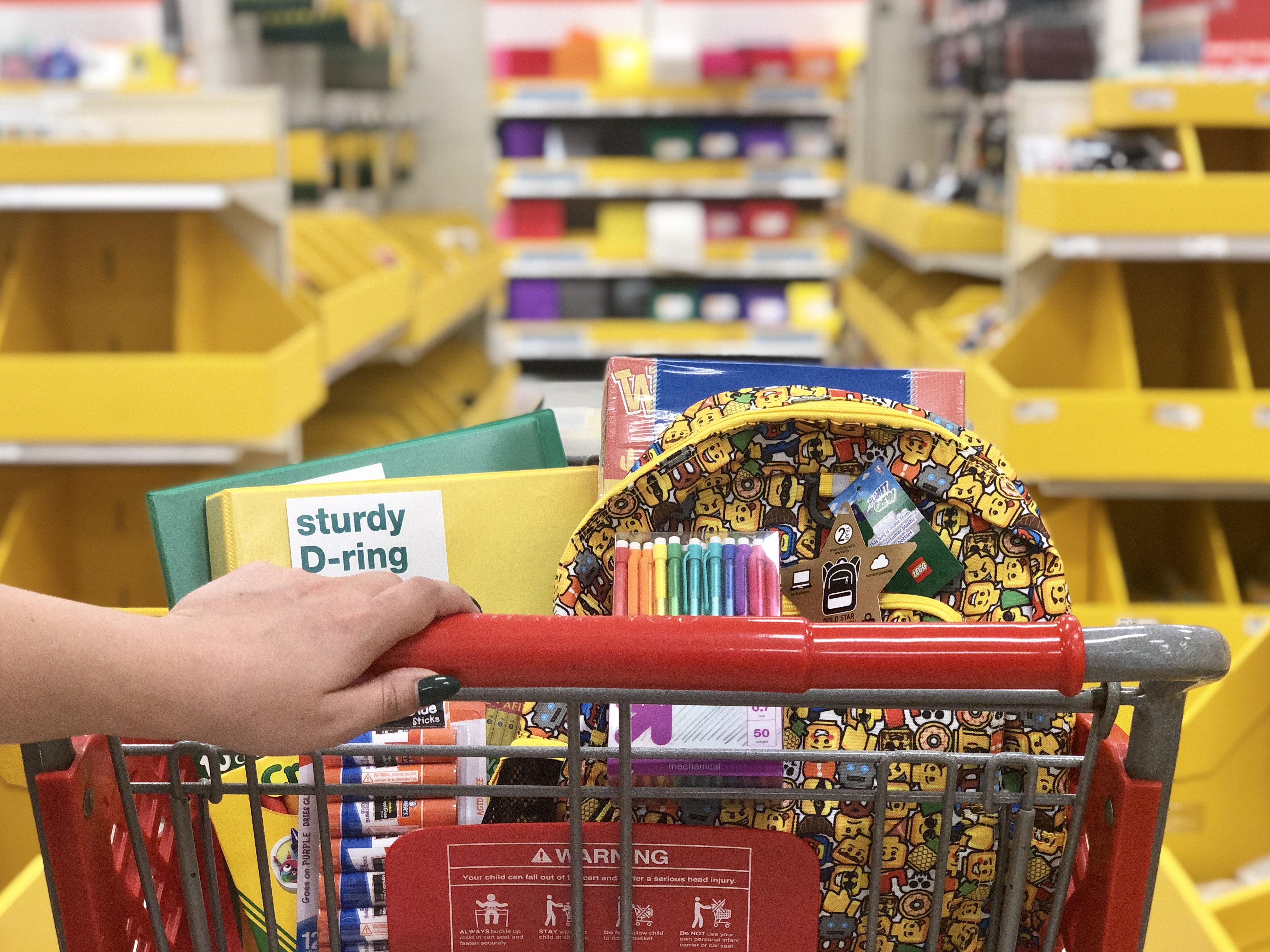 Target is usually trying to clear out back-to-school shelves to make room for Halloween items by the end of August.
The first week of September, look for sales ranging from 30-90% off. In the past, we've found notebooks, 2-pocket folders, pens, glue sticks, pencils and more on clearance.
Find out how to score the best Target back-to-school deals.
2. Find up to 70% savings on school supplies at Walgreens.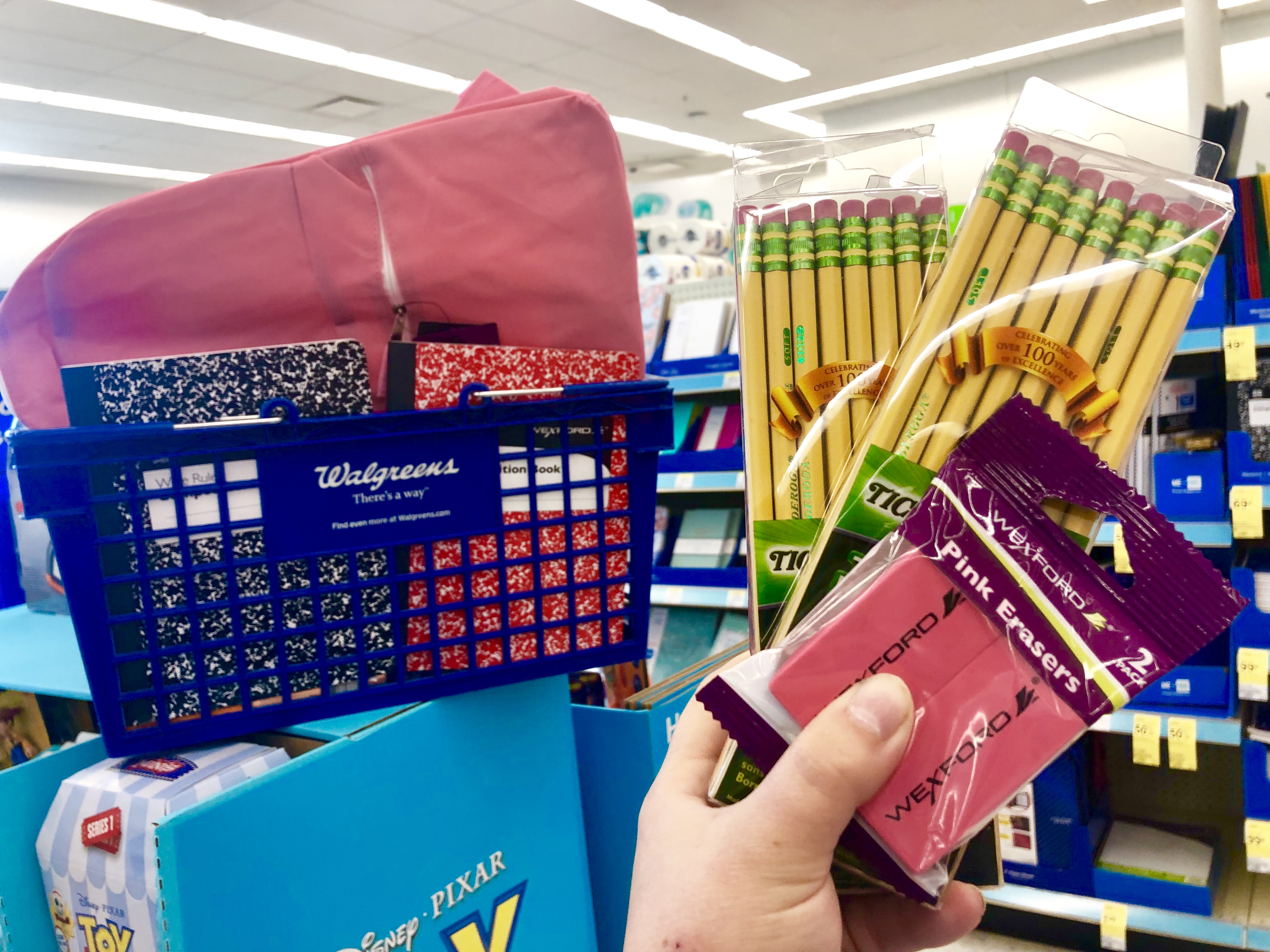 Look for back-to-school clearance on school supplies like Ticonderoga pencils, erasers, filler paper and more during the first two weeks of September at Walgreens.
3. Score Old Navy jeans for $6 and tees for $3.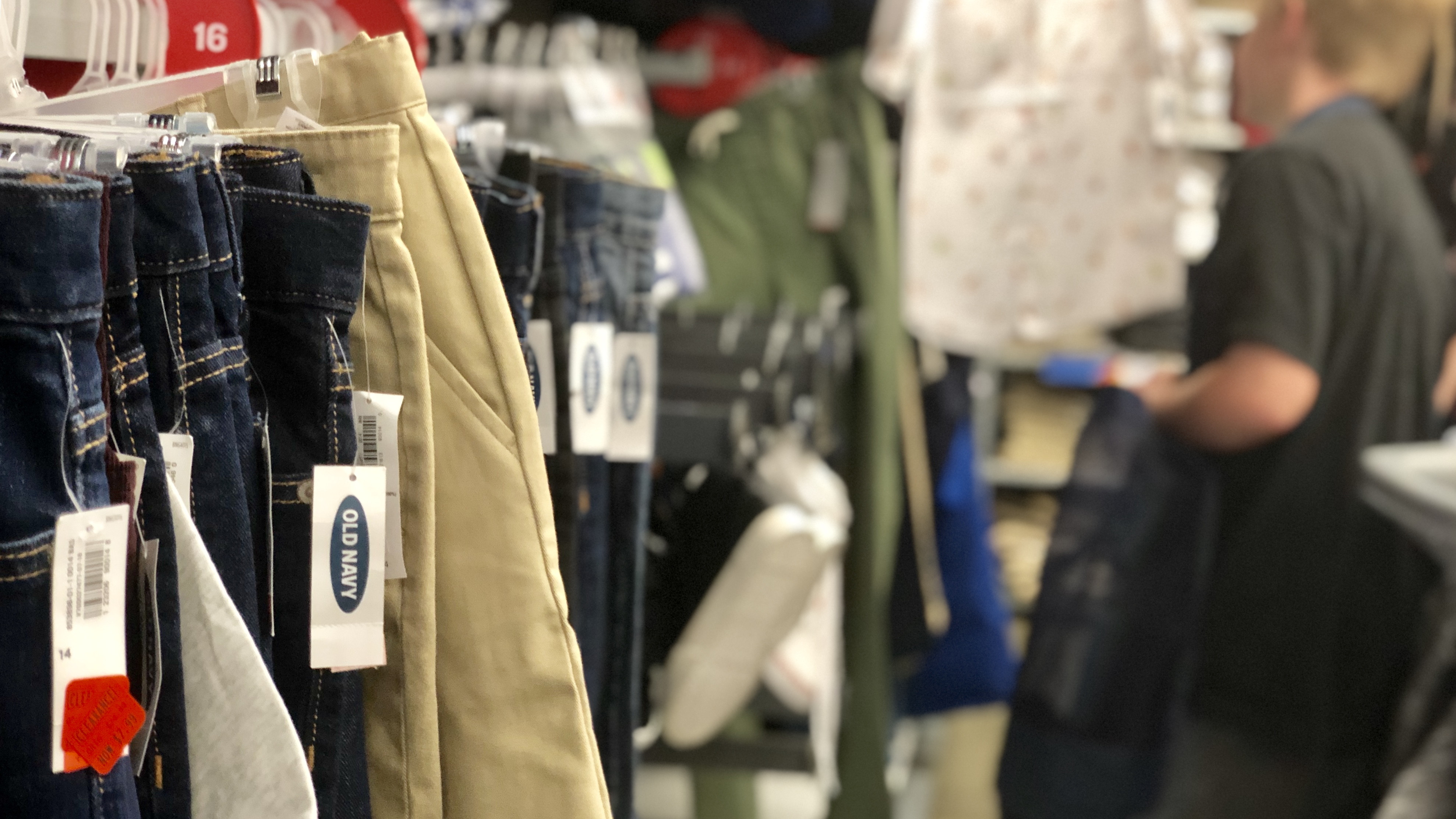 Old Navy usually has discounts as early as mid-August, but the best back-to-school deals happen at the end of August when you can find $6 kids' jeans and $3 tees.
If you're shopping online, look for extra-percentage-off promo codes and coupons at the bottom of your screen and apply them to sale prices.
4. Look for stock-up prices on back-to-school clearance at Walmart.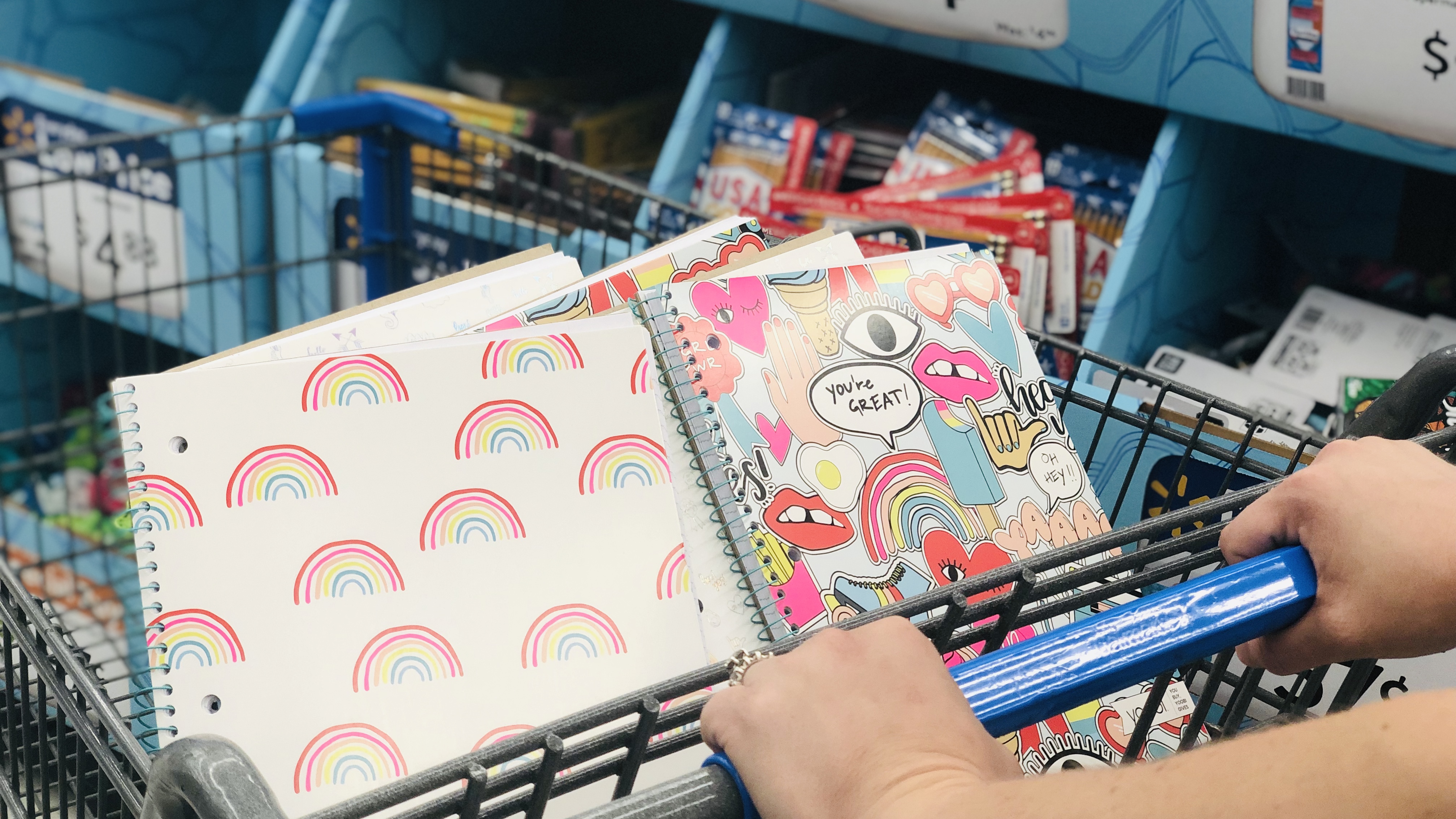 Walmart's back-to-school clearance generally reaches prices that are safe to stock up on during the first week in September.
Use KCL's Back-to-School stock-up price list to decide when to buy. Walmart usually marks down school supplies like binders, crayons, glue, pencil pouches and more.
Find out why Walmart back-to-school shopping might be all you need this year.
5. Get shoe and closet organizers as well as kids' backpacks for up to 50% off at Kohl's.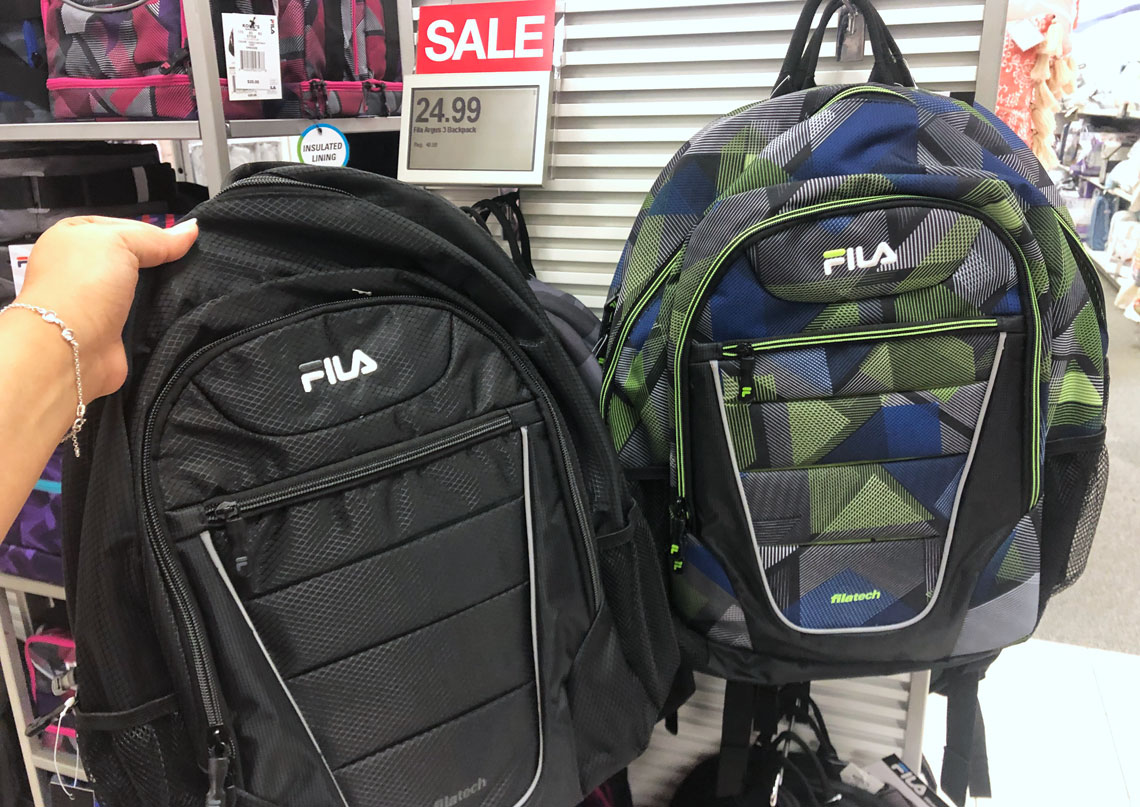 Once September hits, look for steep discounts on Fila and Nike brand backpacks at Kohl's.
Also, plan to shop dorm accessories like organizers, caddies and shoe racks. These reach up to 70% off at Kohl's!
(Nobody is looking, so go ahead and stock up on organizers even if you're not shopping for a college student!)
Plus Kohl's usually releases a back-to-school-themed promo code or a fall promo code you can stack with a sale.
You'll probably earn Kohl's Cash as well!
6. Shop JCPenney's extra 15% off clearance sale.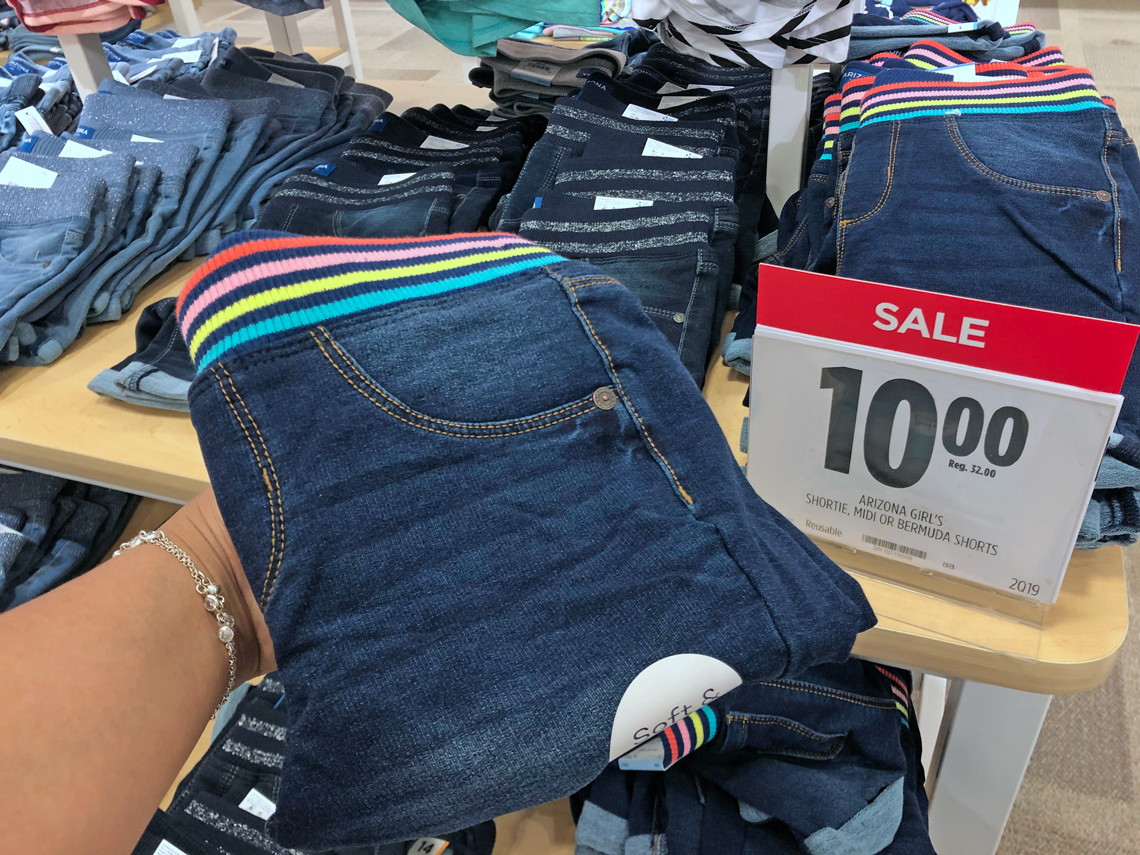 The past three years, JCPenney has hosted a sale for 25% off purchases of $100 or more.
You can apply the savings to apparel and shoes.
In addition to back-to-school clothes, look for savings on Disney-themed backpacks and lunchboxes. We saw 40% off these last year at JCP.
7. Look for half-off printers at Target and Walmart.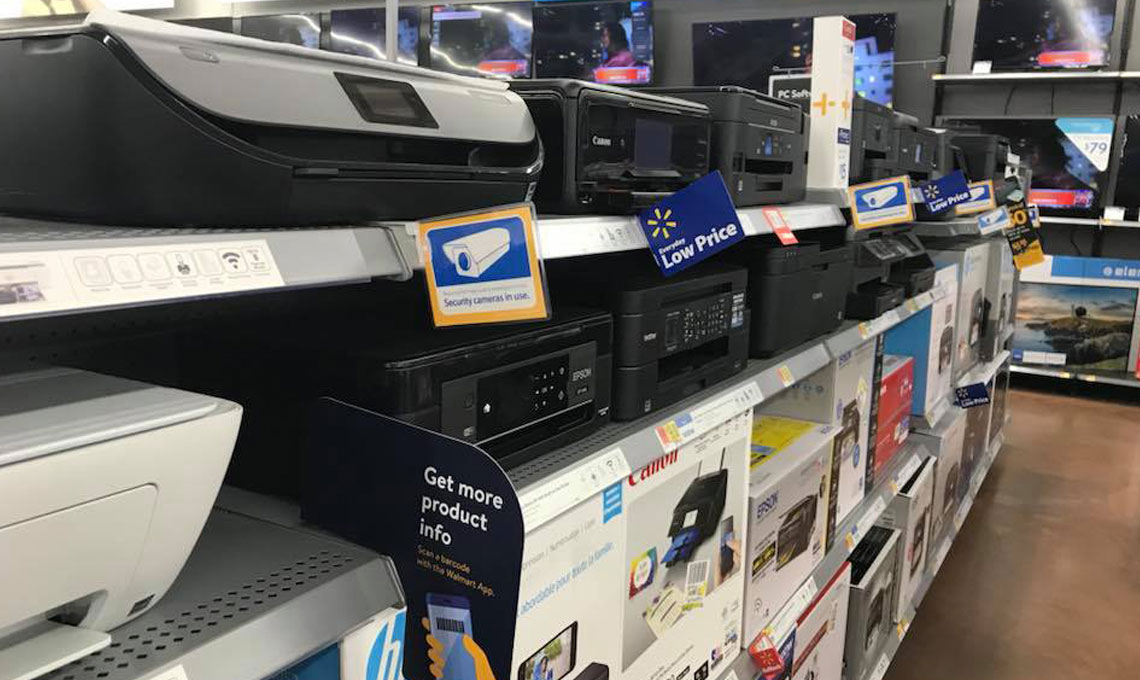 It's pretty easy to find a printer deal this time of year — we've seen under-$20 printers at Walmart and 50% off printers at Target.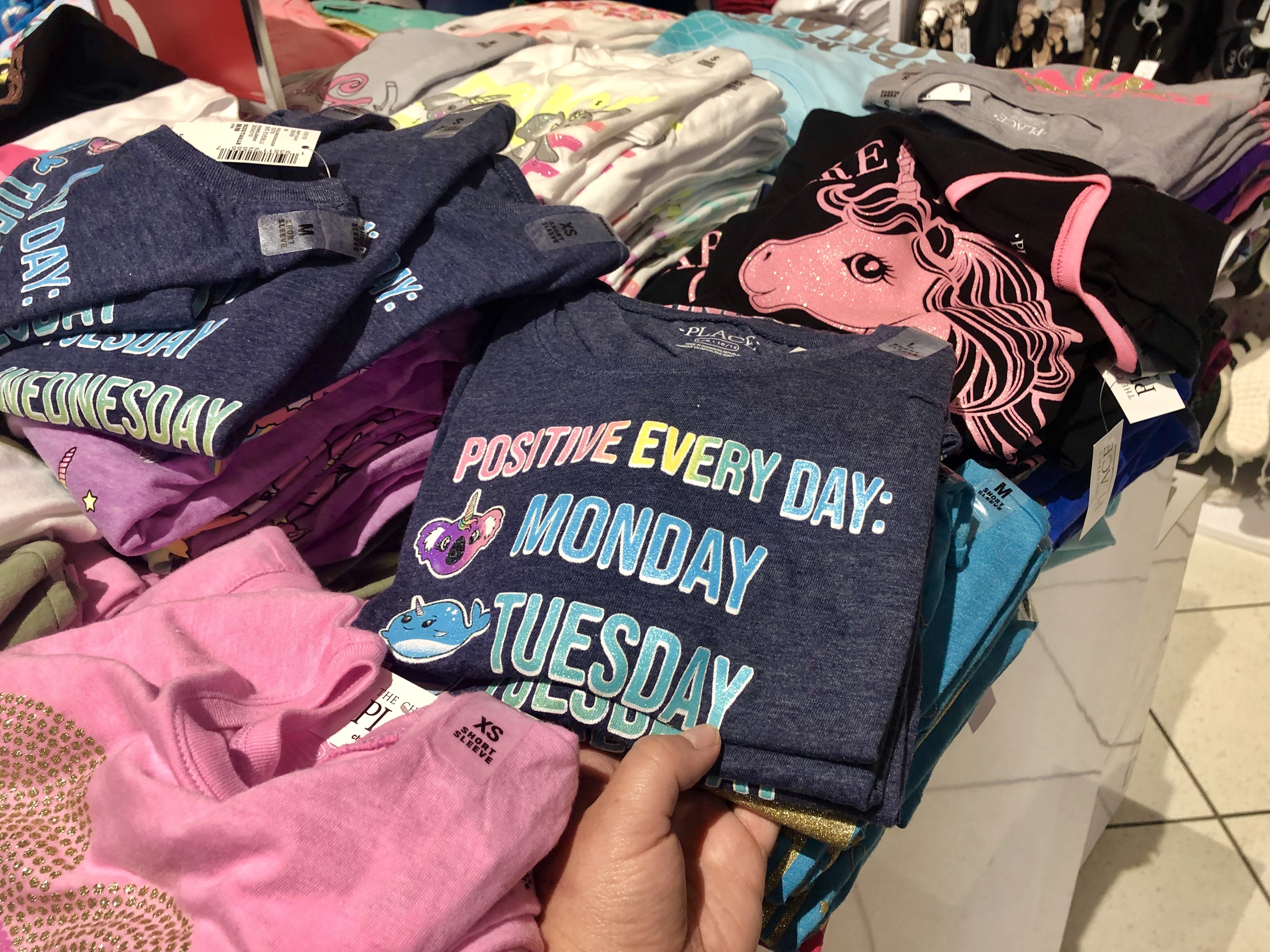 The key to shopping The Children's Place
is timing your purchases so you're either earning or spending Place Cash — along with never buying anything full price.
This is how you can find the best back-to-school deals at The Children's Place.
Enter back-to-school clothes clearance sales. Around mid to late August and through September, TCP offers at least 50% off clearance prices.
Jeans usually hit $7.99, graphic tees are $2.99-$4.99, and uniforms are a steal.
9. Look for a sale on Apple iPads at Best Buy in September.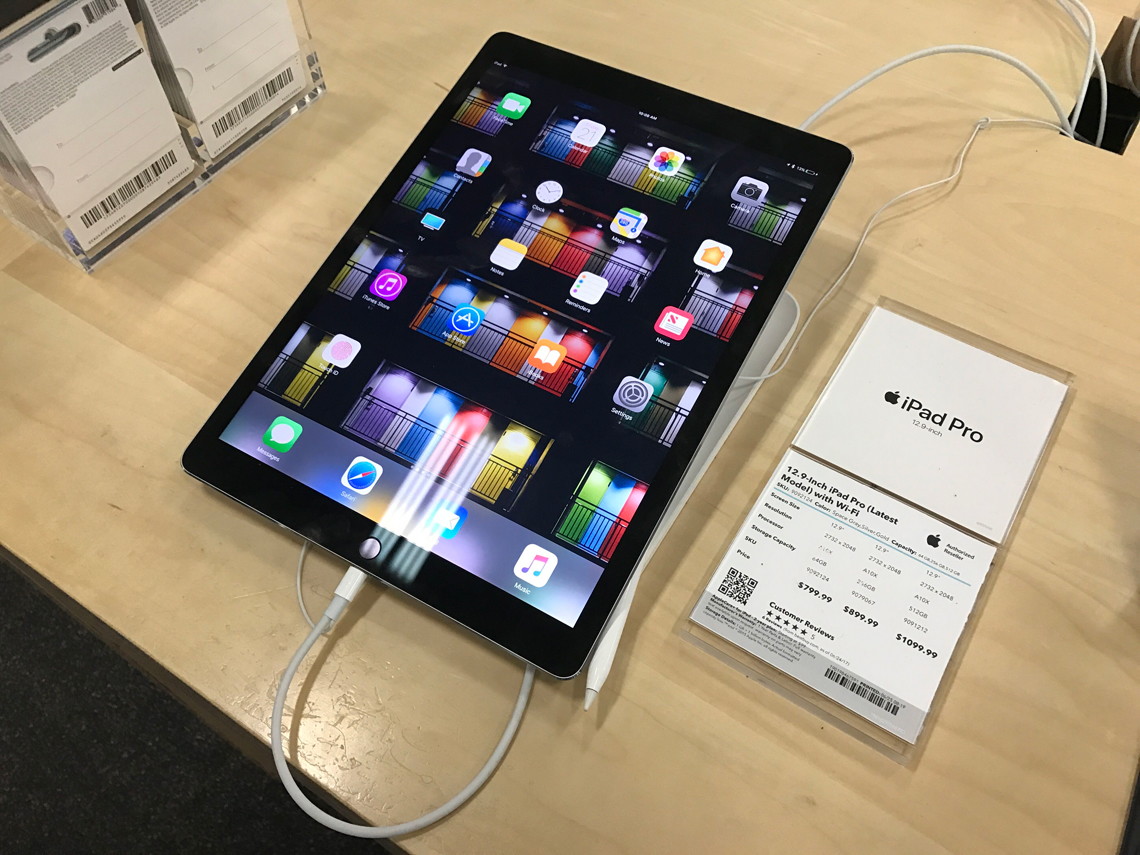 For the past two years we've seen Apple back-to-school sales and deals like $100 off an Apple iPad Mini.
If you see a sale on Apple at Best Buy and your student doesn't need it for heading back to school, consider buying and saving it for a Christmas present!
Learn more about how to score Apple back-to-school deals on computers and more.
10. Get BOGO 50% off Converse at Famous Footwear in mid-September.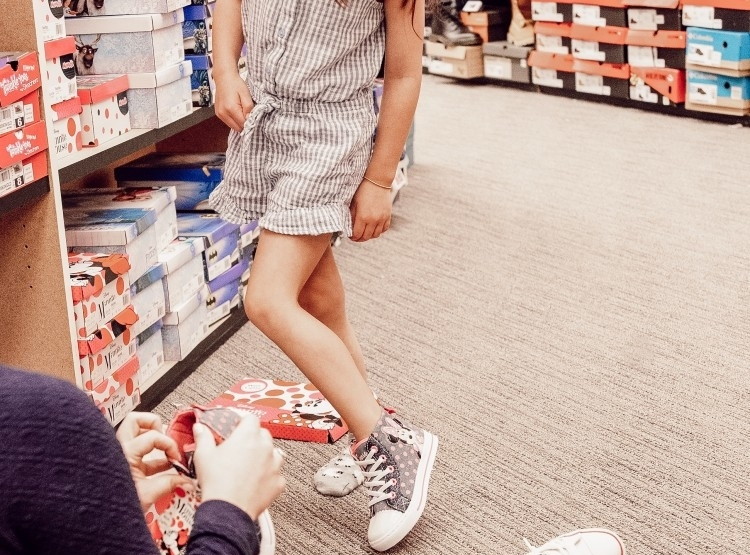 Famous Footwear makes waiting for a Converse deal worth it.
Last year Famous Footwear offered a Buy One, Get One 50% off deal, plus an extra 15% off, making a pair of low-top Converse shoes only $12.75 when you bought two pair.
Get more secrets to scoring deals on the back-to-school brands your kids actually want.
11. Look for 50% off Dyson vacuum cleaners at Best Buy in September.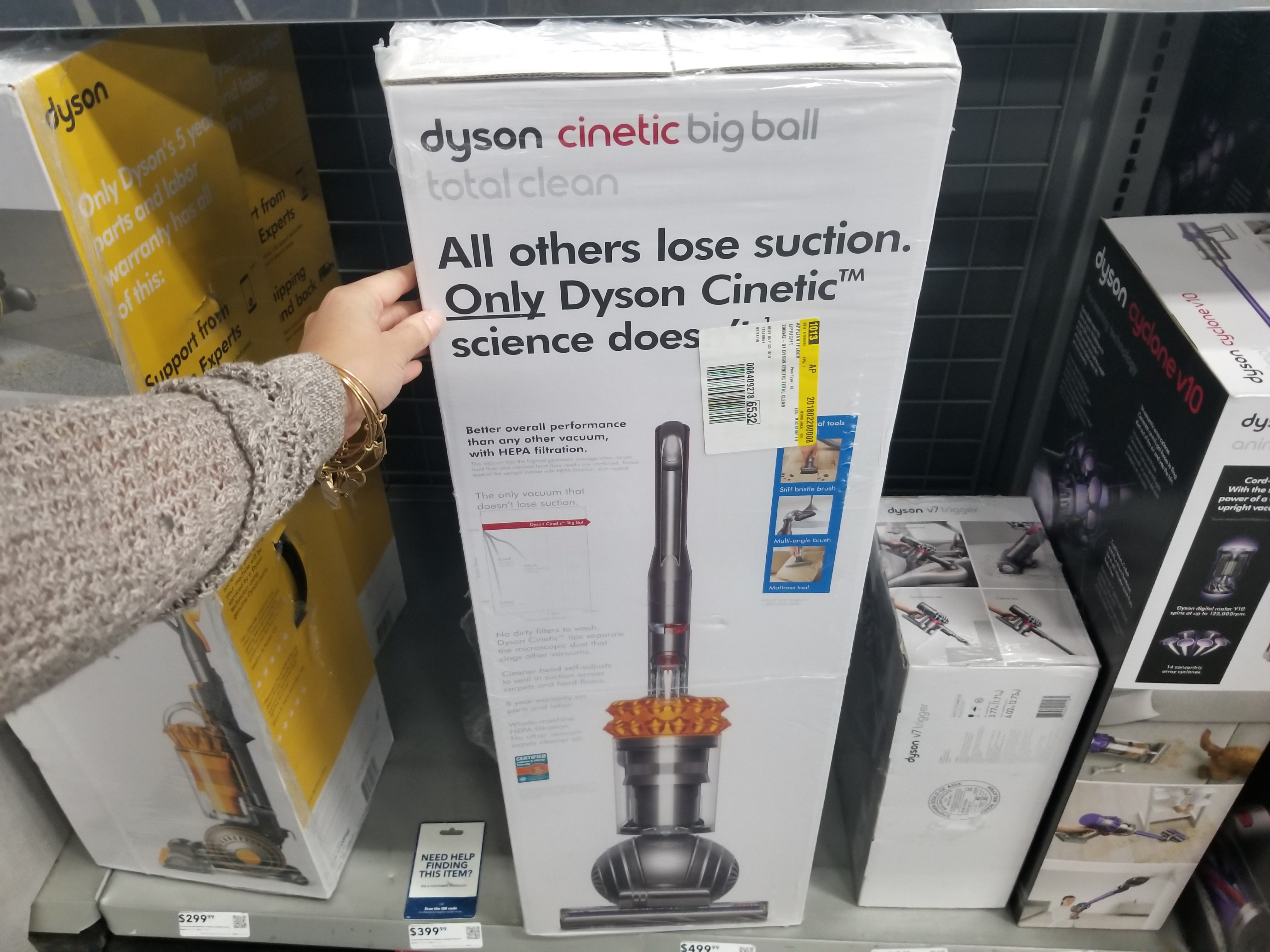 Who says you need school-age children in order to take advantage of back-to-school clearance?!
If you've been wanting a Dyson vacuum cleaner, early September is the time to buy it.
In the past two years we've seen 50% off deals on these at Best Buy. And while this isn't a once-in-a-lifetime price (it actually shows up every couple months at Best Buy), if you need one, get it during this sale.