We're reader-supported and only partner with brands we trust. When you buy through links on our site we may receive a small commission at no extra cost to you. Learn More. Product prices and availability are accurate as of the date and time indicated and are subject to change.
When shopping for back-to-school supplies, you're probably stuck between one of two goals: grabbing everything on your list or scoring the absolute lowest prices. Doing both at once can be difficult, especially with all the back-to-school deals, discounts, and sales happening at different stores. But for the 2023 school year, we're here to help you say, "Challenge accepted."
Krazy Coupon Lady has a knack for spotting the lowest prices on school supplies, and now, we're passing that power on to you. Our 2023 Back-to-School Stock-Up Price List will tell you exactly what to pay for every item on your school shopping list this year. We've got over 80 items on the list! Need pencils? Backpacks? Binders? Lunchboxes? No problem. We'll show you which deals to grab (and which to skip) based on the lowest prices we've seen for hundreds of items.
Download our 2023 Back-to-School Stock-Up List below and see our top tips for scoring the best deals on school supplies this year.
Don't forget to use The Krazy Coupon Lady app to track all the best deals at stores like Target and Walmart throughout the back-to-school season.
Back-to-School Supplies 2023 Stock-Up Price List
We built our Back-to-School Stock-Up Price List based on current 2023 prices, showing you the lowest price to pay for all the school supplies on your list (and beyond).
You'll notice many items on our stock-up price list are under $1. These aren't just hard-to-reach goal prices — they're real prices you'll find at Walmart, Target, and other top stores every day during the back-to-school season. If you're reminiscing on past school years and wondering how in the world you'll score these prices, don't worry. We'll show you.
Look for these stock-up prices starting the second week of July through the last week of August. During these 4 – 6 weeks, we see the lowest annual prices on almost every back-to-school item imaginable.
DOWNLOAD YOUR FREE 2023 SCHOOL STOCK-UP PRICE LIST
Use coupons on back-to-school supplies to hit your goal stock-up prices.
If you're struggling to find school supplies at our stock-up prices, turn to manufacturer coupons. Couponing is an easy way to score lower prices on top school brands, like Five Star, Bic, Paper Mate, and more. You'll shave dollars off individual items in your shopping haul and hit those low stock-up prices (when you didn't think you could).
Look for paper coupons in your Sunday newspaper inserts, or browse KCL's massive collection of printable coupons online.
We rounded up a few top back-to-school coupons you can use right here:
Head to Walmart and Target for easy school supplies under $1.
Walmart and Target have a good chunk of the items on our 2023 stock-up list for under $1, even without coupons.
Walmart Back-to-School sales have some of the lowest prices on Pen + Gear school supplies. In 2023, you can get two-pocket folders for $0.15, spiral notebooks and crayons for $0.25, and 24-count pencils for $0.97.
Also, keep an eye out for Walmart rollbacks on Crayola, Elmer's Glue, and more school supplies. You never have to look hard for these at Walmart in July and August.
During Target Back-to-School sales, you'll score the lowest prices on Mondo Llama and up & up school supplies. But don't dismiss Target Circle offers on other brands — you could score an equally awesome deal (if not better). Target Circle Week kicked off Sunday, July 9, and had select school supplies start at $0.25 cents and $0.99 cents.
In years past, Target has even dropped Circle offers for 20% off school uniforms, 20% off Bic Mechanical Pencils, and 15% off Bic Brite Highlighters. Stack these with a sale price and your 5% RedCard discount, and you're golden.
Here's a roundup of some deals under $1:
Shipping:
Free with Walmart+ or on orders of $35+
Shipping:
Free with Walmart+ or on orders of $35+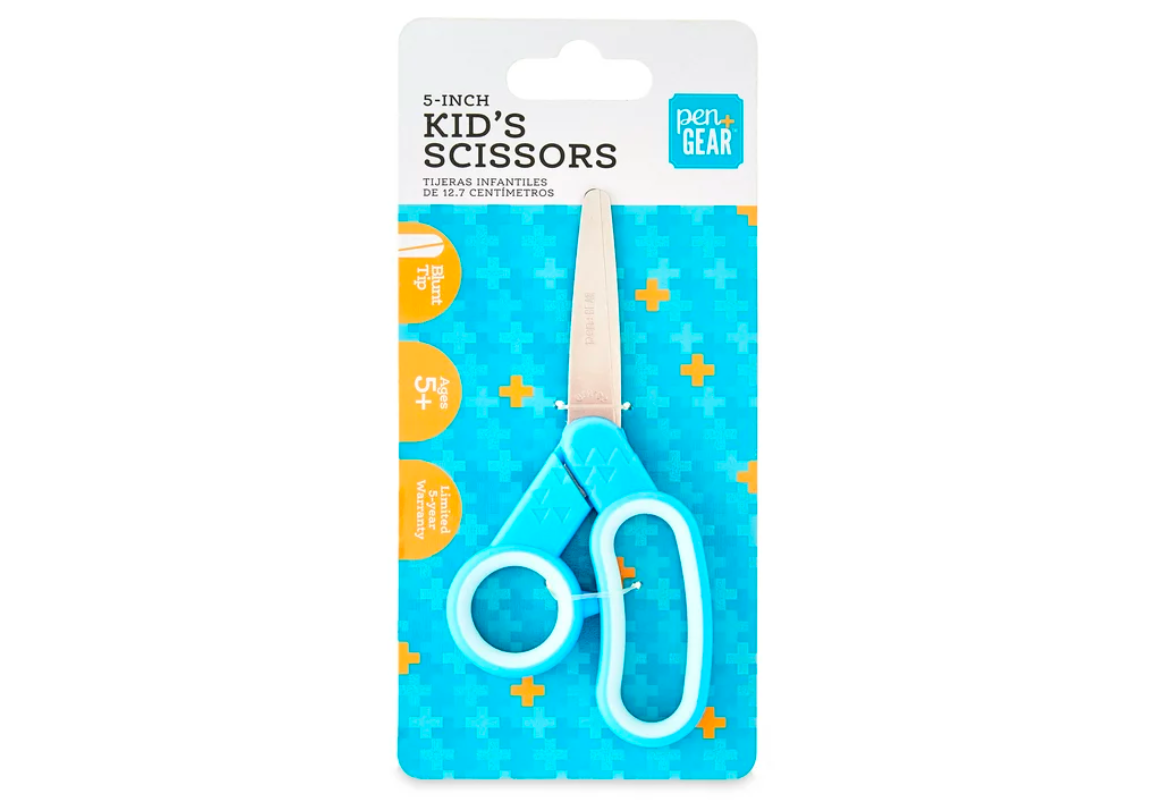 Shipping:
Free with Walmart+ or on orders of $35+
As low as
$0.48
$1.39
(65% Off)
MOBILE COUPONS NEEDED
5% Off - Target RedCard Savings
Shipping:
Free on orders of $35+
Don't buy name-brand backpacks unless they're at least 50% off.
Buying name-brand backpacks at full price is a big no-no, especially with all the back-to-school sales happening at the peak of the season. Wait for name-brand backpacks to go on sale for at least half their original price, then make your move.
Look for 50% off name-brand backpacks at Macy's, JCPenney, Amazon, Kohl's, and Zulily. If you can hold out until after the school year starts, you'll find some incredible backpack clearances toward the end of August and into September.
These were a few of the best back-to-school backpack sales from July and August 2022:
TIP: Looking for basic backpacks? Aim to pay no more than $6 per backpack with back-to-school sales and discounts.
In fact, Walmart has $6 backpacks in stock right now:
Shipping:
Free with Walmart+ or on orders of $35+
Shipping:
Free with Walmart+ or on orders of $35+
Heads up: Some back-to-school supplies in 2023 cost more than they did last year.
Every year, we update our Back-to-School Stock-Up Price List based on current year prices. And in 2023, we noticed some price jumps on popular school supplies, leading us to raise our suggested stock-up prices, too.
However, Walmart announced that for 2023, they are honoring select school supplies at last year's prices, based on prices from July 15 – Sept. 19, 2022. "From Crayola crayons to composition notebooks, customers can pick up the 14 most popular items on school supply lists for just $12.94," Walmart announced.
Walmart aside, these are the top items that got pricier since the 2022 school year:
| Product | 2022 Stock-Up Price | 2023 Stock-Up Price |
| --- | --- | --- |
| Durable Binder, 3 inch | $6.00 | $7.00 |
| Copy/Printer Paper (per ream) | $3.50 | $4.00 |
| Divider Tabs, 5 ct | $0.50 | $0.65 |
| Posterboard 22″ x 28″, White | $0.35 | $0.50 |
| Post-It Note Pop-Up Dispenser | $5.00 | $6.00 |
| 3-Subject Spiral Notebook | $2.50 | $3.00 |
| 5-Subject Spiral Notebook | $3.00 | $3.50 |
| Plastic Zippered Pencil Pouch | $0.50 | $0.75 |
| Plastic Ruler, 12-Inch | $0.25 | $1.00 |
| Wood Ruler, 12-Inch | $0.25 | $0.50 |
| Kids' Scissors | $0.50 | $0.80 |
| Basic Backpacks | $5.00 | $6.00 |
| Batteries, AA/AAA (per battery) | $0.25 | $0.50 |
| Hand Sanitizer, 8 oz | $1.00 | $2.00 |
| Rubber Bands, 50+ ct | $0.50 | $1.00 |
| White Correction Tape | $1.00 | $1.56 |
| Masterlock Combination Lock | $3.75 | $4.00 |
Which unreal deals have you found while shopping for back-to-school supplies? Let us know in the comments below!