We're reader-supported and only partner with brands we trust. When you buy through links on our site we may receive a small commission at no extra cost to you. Learn More. Product prices and availability are accurate as of the date and time indicated and are subject to change.
Nothing screams fall more than a pumpkin spice latte. Or really, a pumpkin spice anything. And as we ramp up to autumn, plenty of restaurants are offering their take on the signature fall drink. Starbucks, Dunkin', and even Krispy Kreme just to name a few.
We've done the research and uncovered which national chains are offering a pumpkin spice latte or pumpkin spice dessert this year. Plus, we'll even let you know exactly how much you can save on these drinks.
For more smart shopping tips and savings hacks, text HACKS to 57299.
The Cheapest Pumpkin Spice Latte: 7-Eleven
If you want to grab the fall flavors of pumpkin spice without the hefty price, consider 7-Eleven. It has the cheapest price for a Pumpkin Spice Latte that you can find at $2.09 for 30 oz, depending on your location. And that size is more than twice as big as those listed below. For example, you'll see Wendy's listed at $1.99, but that's for a 12 oz. drink. Here's a visual for how they stack up:
Note: Prices will differ depending on your location, so make sure to check your local cafe to find out the exact pricing.
RELATED: Want to know more about the Starbucks PSL? There are plenty of ways you can save on this seasonal treat.
When does every PSL drop at coffee shops?
While many coffee shops are already serving their PSLs for the year, others are holding out on their official announcements about the drink's return. These are the PSL arrival dates at a glance.
7-Eleven: Aug. 1, 2023
Krispy Kreme: Aug. 7, 2023
Wendy's: Aug. 12, 2023
Dunkin': Aug. 16, 2023
Tim Hortons: Aug. 23, 2023
Coffee Bean: Aug. 23, 2023
Starbucks: Aug. 24, 2023
IHOP: Aug. 28, 2023
McDonald's: Sept. 14, 2023
Note: These dates are predicted, based on either last year's release or leaked information across the internet.
The Cheapest Pumpkin Spice Baked Good: Tim Hortons
How about a bakery item to go with your PSL? Well, the cheapest pumpkin spice treat is at Tim Hortons: a Pumpkin Spice Donut for $1.79. Here's how it compares to other cafes:
Dunkin' Pumpkin Spice Donut: $1.99
Krispy Kreme's Pumpkin Spice Doughnut: $2.29
Starbucks Pumpkin Cream Cheese Muffin: $3.45
Donatos Pumpkin Spice Bread: $4.69
Cici's Pumpkin Spice Cinnamon Rolls: $5.99
Nothing Bundt Cake's Pumpkin Spice Cake: $6.00 for a bundtlet
Hungry Howie's Pumpkin Spice Bread: $6.69
Note: Many of these items have not yet been confirmed by restaurants. Prices and availability are based on previous years' information.
The Cheapest Pumpkin Spice Dessert: Wendy's
Along with baked goods and coffee, fast food restaurants are drumming up pumpkin spice-themed desserts and ice creams. The cheapest pumpkin spice dessert comes from Wendy's. Depending on your location, you can grab a Pumpkin Spice Frosty for $1.99. Here's where you can purchase other pumpkin-themed goodies:
Culver's Pumpkin Spice Shake: $3.59
Krispy Kreme: Frozen Pumpkin Spice Latte: $4.29
Dairy Queen's Pumpkin Pie Blizzard: $4.79
Potbelly's Pumpkin Spice Shake: $5.49
Red Robin's Pumpkin Spice & Everything Nice Milkshake: $7.29
Note: Many of these items have not yet been confirmed by restaurants. Prices and availability are based on previous years' information.
Make your own Pumpkin Spice Latte at home.
Still looking for a way to make your Pumpkin Spice Latte cheaper? You can make your own drink at home with this easy recipe. Here's what you need:
2 cups of milk
2 Tbsp of pumpkin puree
1 to 3 Tbsp of sugar
1 Tbsp of vanilla extract
1/2 tsp of pumpkin pie spice
1/2 cup of coffee
Whipped Cream
All you need to do is heat the milk, pumpkin puree, and sugar together in a saucepan. After removing from the heat, whisk in the vanilla extract, pumpkin pie spice, and coffee. This should make two Pumpkin Spice Lattes for you to enjoy.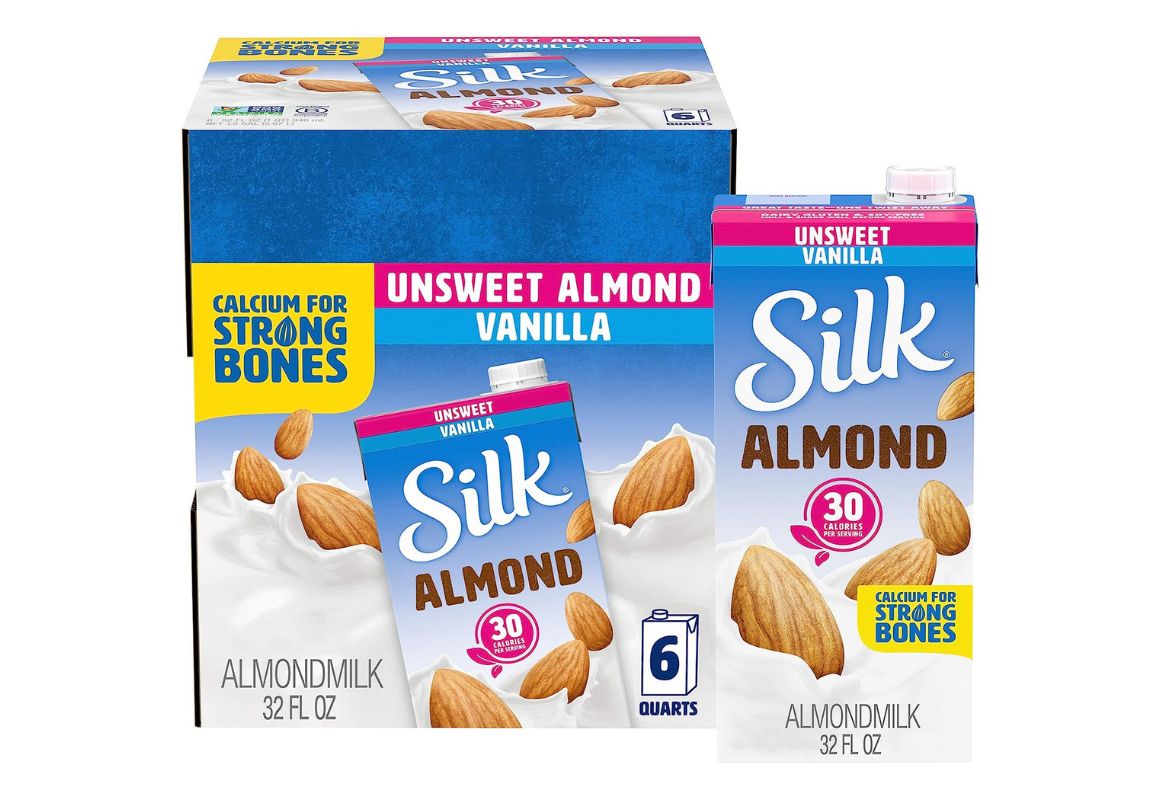 As low as
$8.08
$11.18
(28% Off)
5% or 15% off with Subscribe & Save