We're reader-supported and only partner with brands we trust. When you buy through links on our site we may receive a small commission at no extra cost to you. Learn More. Product prices and availability are accurate as of the date and time indicated and are subject to change.
So many shoppers were searching for "Lunchables with fruit or veggies" that Kraft responded to the tremendous call for healthier lunch options by adding fresh fruit to their famous cracker-stacker Lunchables.
But, there are a few catches. First, Fresh Fruit Lunchables are only being tested in the South Central part of the country in Walmarts and 7-Elevens, with the potential to roll out nationally in 2024. Second, the new Fresh Fruit Lunchables have a shelf life of just 10 days. Compare that to the 90 – 110 day shelf life of the O.G. Lunchables. Third, these healthier Lunchables cost around 30% more than the non-fresh fruit options.
With that in mind, you might be wondering: Why not make your own? Is the cost of DIY Lunchables similar to the store-bought version?
I broke down the cost of an easy DIY version below. So the next time you're about to check out with a stack of spendy Fresh Fruit Lunchables, you'll know just how much the convenience will cost you.
And if you're looking for more ways to save money this school year, download the Krazy Coupon Lady app or text HACKS to 57299 to save money on school supplies, lunch ideas, and anything else your household needs.
1. Expect to pay $1 – $2 more per Lunchable when fresh fruit is included.
If you live in the South Central region of the country — think Texas, Oklahoma, Arkansas, Mississippi, Louisiana, and New Mexico — you might have already noticed that the Lunchables with fresh fruit are priced at $3.97 – $4.29, depending on where you shop. That's $1 – $2 higher than similar Lunchables without fresh fruit.
Let's break down this price hike to see how the price of DIY Lunchables compares to the pre-boxed variety.
RELATED: Bento Boxes on Sale: Where to Find the Best Deals (From $3!
2. Pay $0.15 – $0.63 per DIY Lunchable for your choice of fresh fruit.
The new Fresh Fruit Lunchables comes with four items: cheese slices, meat slices (turkey or ham), crackers, and your choice of fruit for a 5.7-oz package.
For the fruit, you can choose between fresh pineapple chunks, apple slices, grapes, or clementine slices. The meat, cheese, and crackers portion make up roughly 3.5 ounces of the package, leaving roughly 2.2 ounces for the fruit.
In order to make your own Lunchable, you'll have to purchase the produce first. Here's the cost breakdown of each fruit option when you DIY your own Lunchable: (Please note that these prices vary by store and location, so your local prices may look slightly different):
Fresh clementines, $0.08/oz
Gala apples, $0.12/oz
Pre-cut pineapple chunks, $0.29/oz
Fresh grapes, $0.05/oz
If you were to use 2 ounces per DIY Lunchable, the cost for just the fruit portion would be:
$0.18 for 2 oz of fresh clementine slices
$0.26 for 2 oz of freshly cut apple slices
$0.63 for 2 oz of fresh pre-cut pineapple chunks
$0.11 for 2 oz of fresh grapes
RELATED: Best Lunch Boxes for Kids Under $10
3. Spend $0.32 per DIY Lunchable on Ritz crackers.
Lunchables recently removed half the oil and salt in their whole-grain crackers in their attempt to make these popular lunch options for kids even more healthy. But, for price comparison, we'll use eight Ritz crackers, similar to the eight-round crackers Lunchables provides in their Fresh Fruit pack.
If you buy the Party Size box of Ritz Crackers for $4.58 at Walmart, you'll get 104 crackers. The price breaks down to just $0.04 per cracker. That means that adding eight crackers to your DIY Lunchable will cost you $0.32 per DIY Lunchable.
4. Plan on spending $0.38 per DIY Lunchable on cheddar cheese slices.
To compare Lunchables cheddar slices, we'll use pre-sliced Great Value cheddar from Walmart.
You can buy 12 slices of pre-sliced cheddar for $2.22, or $0.19 per slice. Cut two slices into quarters for the eight smaller cheese slices, for a total of $0.38 per DIY Lunchable.
5. Budget $1.03 to spend on ham or turkey slices for each DIY Lunchable.
Fresh fruit Lunchables come with either turkey or ham slices to accompany the sliced cheddar, so we'll compare using Oscar Mayer's Ham & Turkey Sub Kit containing slices of both ham and turkey from Walmart.
The 28 oz package of ham and turkey at my store is priced at $9.62, which breaks down to just $0.34 per ounce. (We're going by price per ounce since the packaging doesn't specify the number of slices).
If you include 3 ounces of meat in each DIY Lunchable, it will cost $1.03 per DIY Lunchable.
TIP: Meat is the most expensive portion of your DIY Lunchable, so choose a cheaper option like bologna, or use a deli meat coupon to bring the price down even more.
6. Save up to $2.13 on each DIY Lunchable compared to the new pre-packaged Fresh Fruit Lunchables.
So the next time you're wondering if the price of a cute little pre-packaged Lunchable is cost-effective compared to making your own, the answer is a big no.
Here's the total cost per DIY Lunchable breakdown based on your fruit choice:
DIY Clementine Lunchable: $1.91
DIY Apple Lunchable: $1.99
DIY Pineapple Lunchable: $2.36
DIY Grapes Lunchable: $1.84
When compared to the minimum cost of $3.97 per Fresh Fruit Lunchable from Walmart or 7-Eleven, you're saving up to $2.13 per Fresh Fruit Lunchable each time you make one yourself.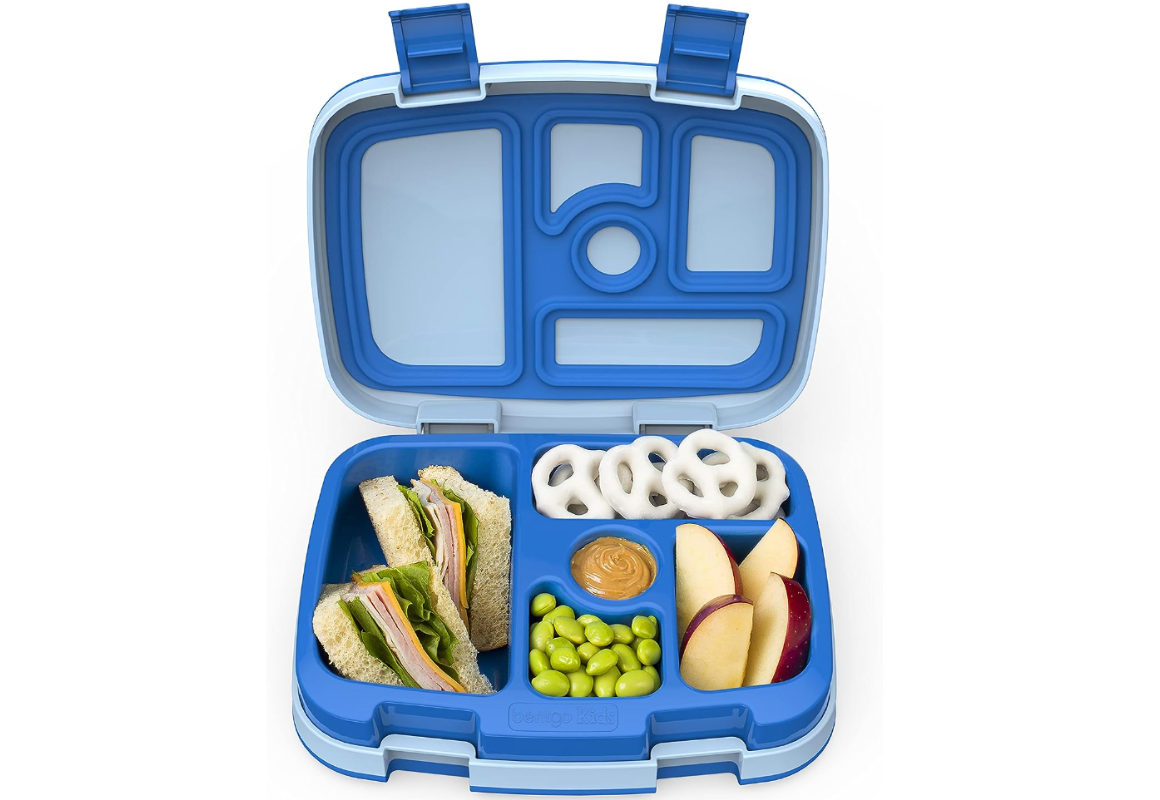 As low as
$22.99
$39.99
(43% Off)
MOBILE COUPONS NEEDED
$5.00/1 - Bentgo Lunch Box, Amazon Coupon, Limit 1
RELATED: Best Bento Boxes: Deals and Discounts Happening Now
7. Lower the cost of your DIY Lunchables even more with coupons and non-convenience items.
For the sake of quick lunch making, we used already prepared foods like pre-cut pineapple slices and pre-sliced cheddar, which both have a more spendy price tag for their convenience.
Cut costs even more by slicing up your own pineapple or block of cheese, or by simply using coupons on the deli meat, sliced cheese, or crackers. We make it easy to keep coupons at your fingertips with our Krazy Coupon Lady app.
Psssst … we even keep Lunchable coupons on hand for those busy weeks when a cost-effective DIY Fresh Fruit Lunchable just isn't possible!