Taking advantage of LEGO deals will help ease the pain when you step on those pesky bricks your kids leave lying around on the floor. These iconic toys can be pricey, with some sets even costing upwards of $200. And while you can find some LEGO sets on Amazon for less than $20, deals like that can be rare. I've put together some tips that'll help you find LEGO sales, hunt for discounted sets, and even grab some cash for older LEGOs collecting dust around your house.
Bookmark the KCL LEGO page for deals updated regularly, and remember to download the official KCL app and set LEGO as a favorite to keep up with all the major savings.
Lego Deals to Shop Now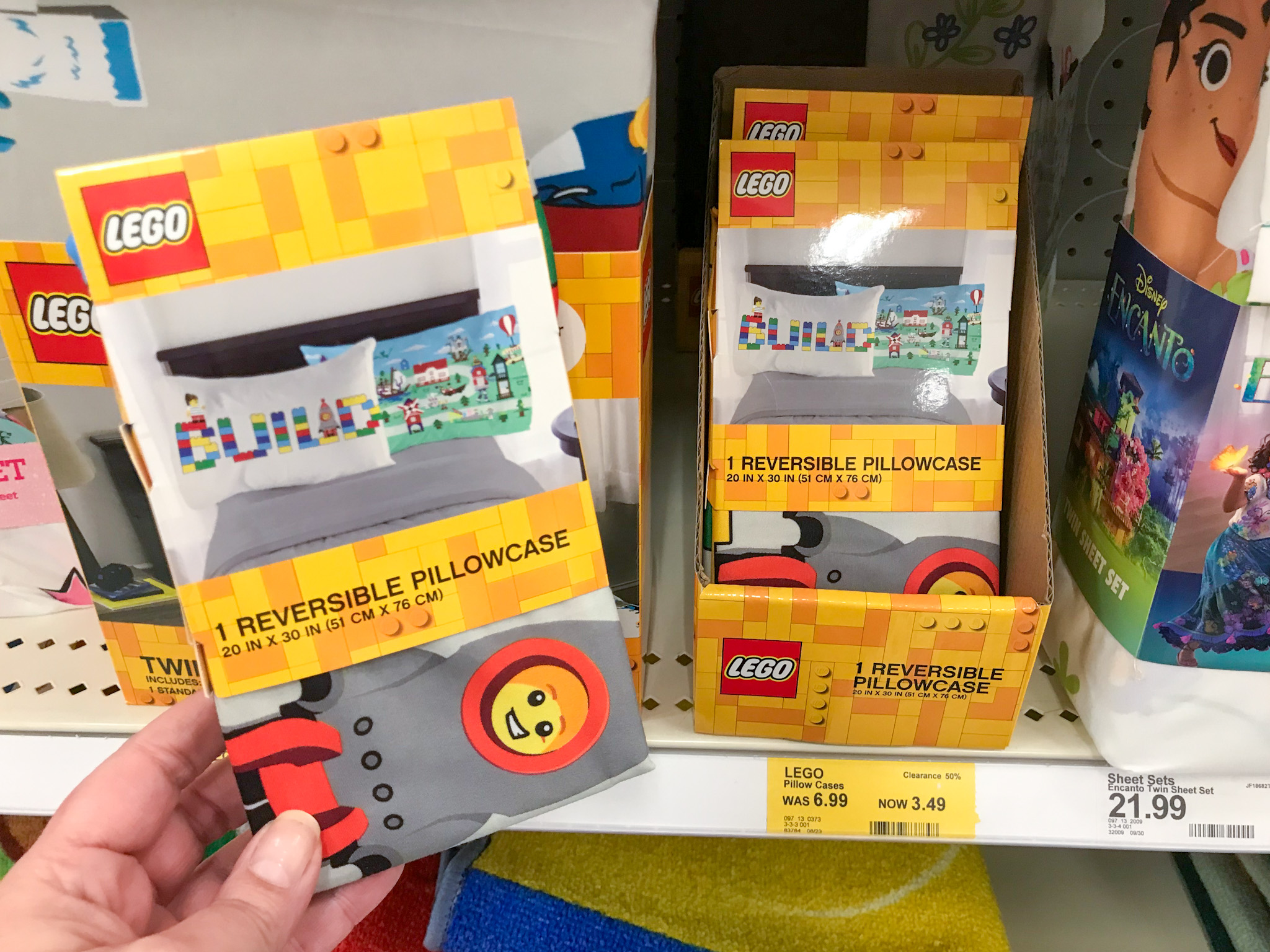 As low as
$3.32
$6.99
(53% Off)
MOBILE COUPONS NEEDED
5% off - Target RedCard Savings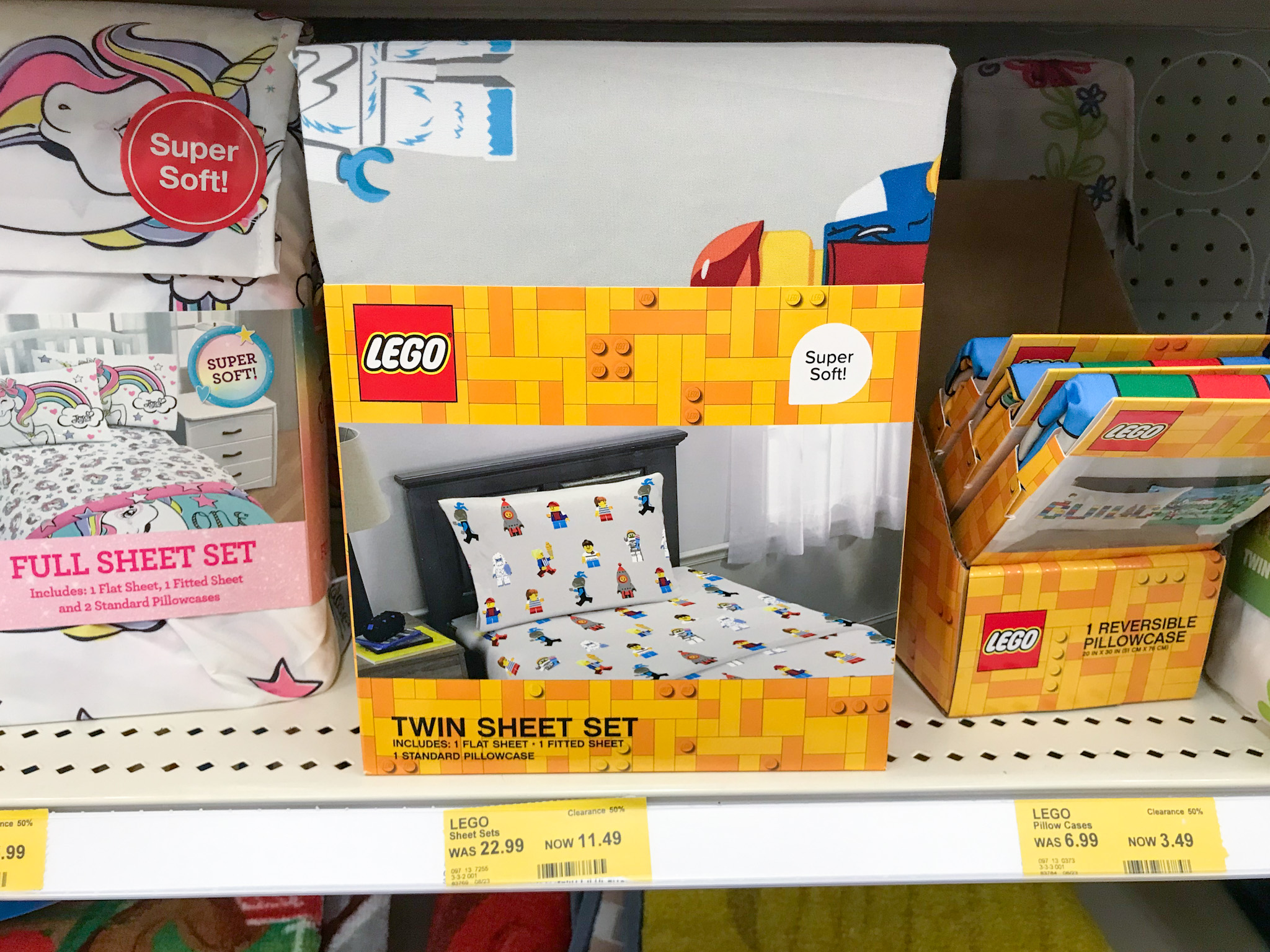 As low as
$10.92
$22.99
(53% Off)
MOBILE COUPONS NEEDED
5% off - Target RedCard Savings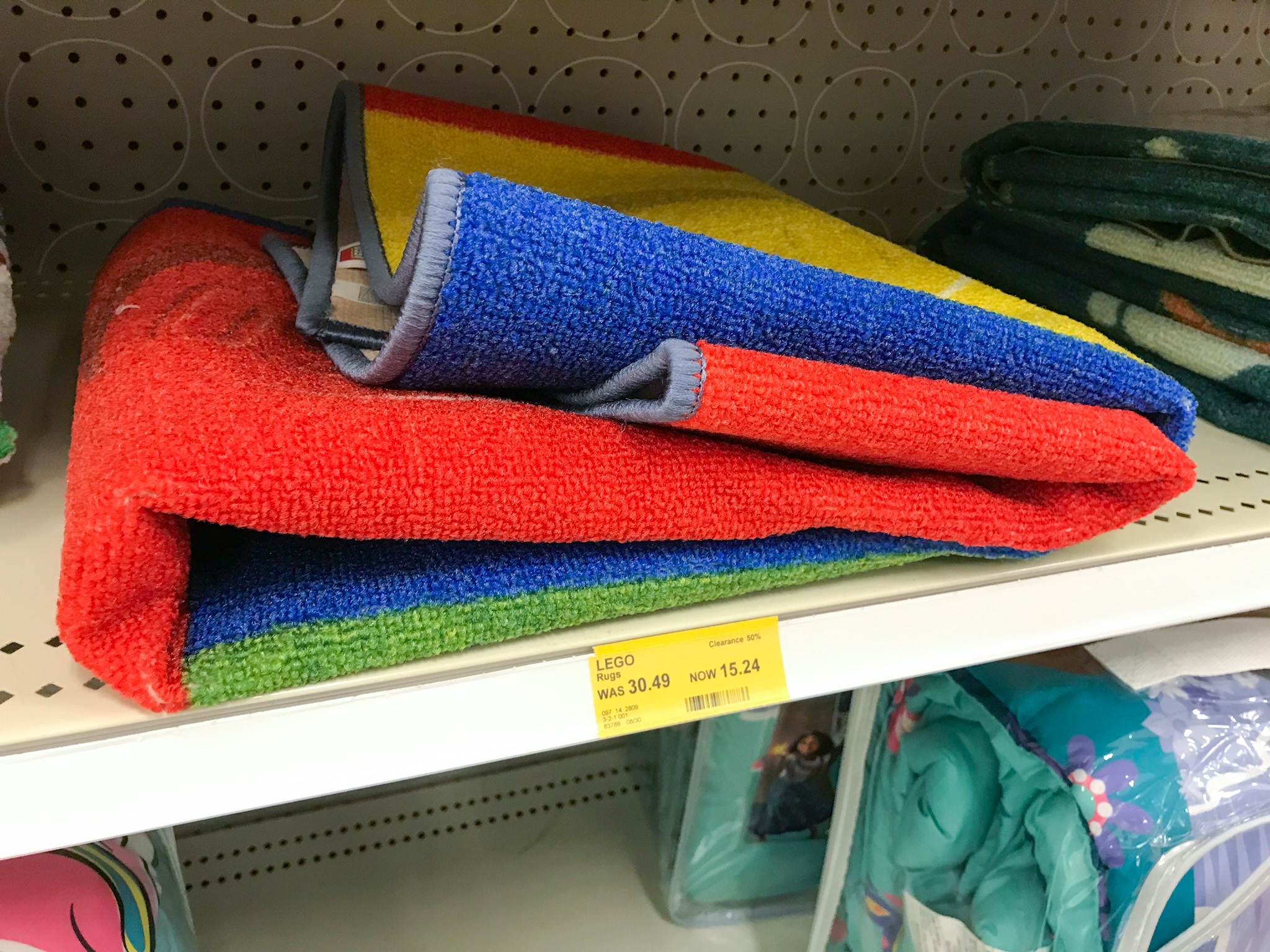 As low as
$14.48
$30.49
(53% Off)
MOBILE COUPONS NEEDED
5% off - Target RedCard Savings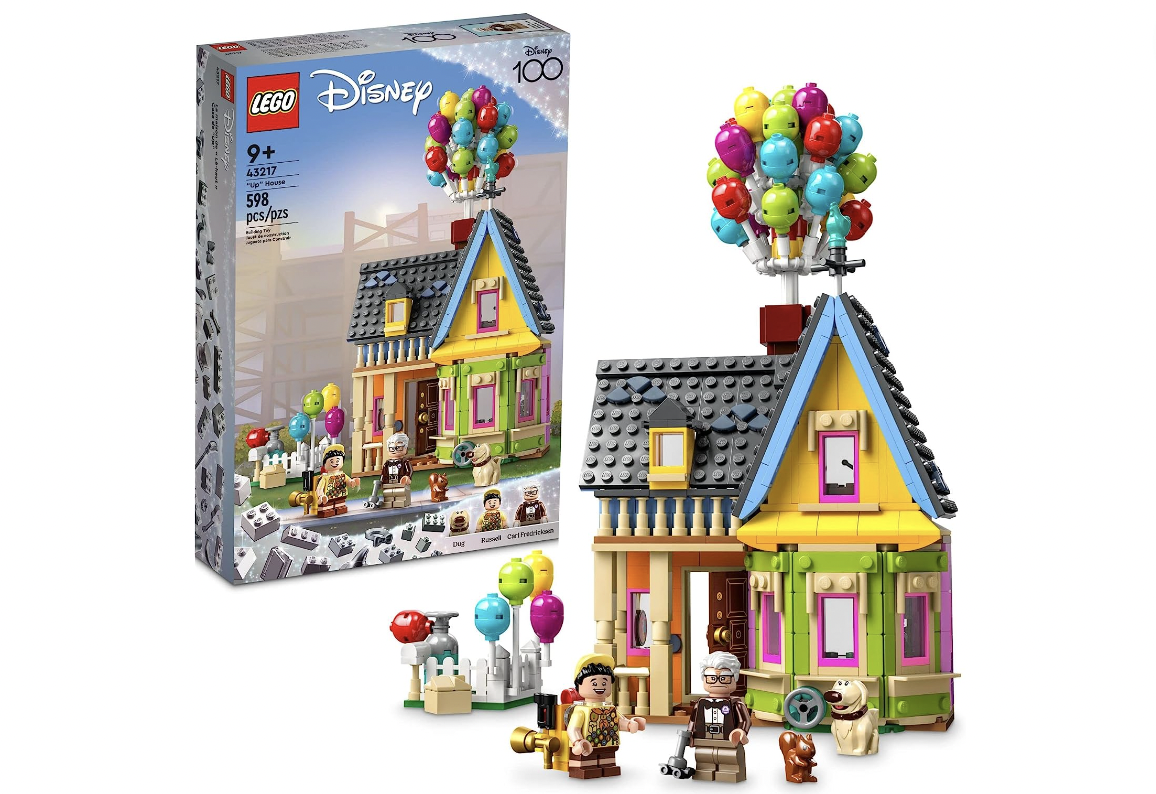 1. Shop LEGO at Costco during the Black Friday season.
Costco is the best place to grab deals on LEGO during the holidays and you should shop early, well ahead of Black Friday. In fact, Costco's toys are already on the shelf and you can save over $20 on LEGO sets.
2. Take advantage of sales events and clearance prices.
Between Black Friday LEGO deals, Prime Day savings, and clearances, you can get your bricks without breaking the bank. Here are some of the major sales I never miss:
Make sure to watch out for Black Friday toy sales. In previous years, I saw some LEGO sets for up to 50% off at Target, Amazon, Walmart, and the LEGO store. Plus, you can usually earn loads of Kohl's Cash on LEGO Black Friday purchases.
Target's Semi-Annual Toy Sale is usually held in mid-January and mid-July. It starts at 30% off and jumps to 50% off and before you know it—boom—70% off! LEGO is one of the consistently featured toy brands
For Amazon Prime Day, select LEGO sets discounted up to 40%.
In the past, shoppers got 50% off clearance legos at Walmart. However, Walmart's toy clearance is tricky as it happens by store, not online, and usually in January and July, just like Target. See the next tip on how to stay informed!
3. Grab cheap LEGO sets from Walmart or Amazon.
If you're just wondering where to shop for LEGOs on any given day, Walmart and Amazon both have consistently low regular prices. Target is a close third as these three big retail giants often use dynamic pricing to compete with each other. You can tell this is happening when the prices are within pennies across the stores.
Here are a few examples of great Amazon and Walmart LEGO deals, with Target as a close third:
LEGO Classic Large
Walmart: $34.99 (reg. $59.99)
Amazon: $34.99 (reg. $59.99)
Target: $34.99 (reg. $59.99)
LEGO Star Wars Boba Fett's Starship
Walmart: $39.99 (reg. $49.99)
Amazon: $38.99 (reg. $49.99)
Target: $38.99 (reg. $49.99)
LEGO Marvel Infinity Gauntlet
Walmart: $63.99 (reg. $79.99)
Amazon: $63.99 (reg. $79.99)
Target: $63.99 (reg. $79.99)
4. Set alerts for LEGO deals near you or online.
Why do all the searching yourself when you can get LEGO deals sent right to your phone? Here's all you have to do:
5. Find LEGO sets for sale on Reddit.
The r/legodeal subreddit posts LEGO deals users find online or at their neighborhood retailers. Just in the past few days, I saw sets discounted anywhere from 11 to 40% off.
TIP: Learn how to spot a fake LEGO website so you don't end up getting scammed.
6. Stack coupons, sales, promos, and insider discounts for cheap LEGO sets.
I wouldn't be the Krazy Coupon Lady if I didn't do crazy things like stack deals. Here's one deal I took advantage of:
Buy 1 LEGO Star Wars Imperial TIE Fighter set (reg. $69.99)
30% off for Black Friday
$20 in Kohl's Cash
Final price: $49.00
Or if you don't want to wait for Black Friday, watch for Target LEGO gift card deals like this one I pounced on in the past:
7. Set a Google alert about retail stores closing near you.
Go to Google Alerts and under your profile, create an alert for "retail stores closing near me." You can take advantage of liquidation sales and score LEGO sets on the cheap.
8. Let a local LEGO group help you find cheap LEGOs.
The LEGO Ambassador Network (LAN) is an awesome online resource for serious LEGO fans to keep up with events and find local LEGO communities.
If you join, you can take part in their super secret annual holiday event called LUGbulk, where members can get LEGOs in bulk, at a nice discount.
9. Sign up for the LEGO VIP program for rewards and sweepstakes prizes.
If you sign up to be a LEGO VIP, it's totally free, and you get points that'll get you around 5% back for future LEGO purchases. You can also enter sweepstakes to win exclusive prizes.
Outside of getting points for buying LEGO sets, you can also rack them up by answering questions or following their social media pages.
10. Look for cheap LEGOs in your own neighborhood.
Why go to a big store for cheap LEGOs? Hit up your local suburban garage or rummage sales. To save time and gas, search Facebook Marketplace, OfferUp, Craigslist, or Nextdoor.com for great deals on LEGO sets or bulk LEGOs. Some quick tips for buying used LEGOs:
Download missing LEGO building instructions on the LEGO website.
Buy LEGO sets already assembled, so you know all the pieces are intact. Then break them down and give them to the kiddos.
Replace missing pieces or minifigures through Bricklink.com.
Contact LEGO customer service for free replacement stickers.
Wash used LEGOs in mild soap and warm water. Don't put them in the dishwasher!
11. Hunt for LEGOs in random stores you wouldn't think of.
Hobby and craft stores, grocery stores, hotel and hospital gift shops, and drugstores often hang on to the same dusty LEGO sets for years. Keep your eyes peeled; the more dust the better, because you could happen upon a rare set! Then, do a quick search on Bricklink.com or eBay to see if you struck gold.
12. Before you sell your LEGOs, price check them on Bricklink.com.
Bricklink has a core LEGO community and marketplace that's built for LEGO fanatics. Use the Bricklink Price Guide to find out if any of your LEGO sets have gone up in value before you sell them for much less than they're worth.
13. Sell your used LEGOs for cold hard cash.
Most people sell LEGOs on eBay and Bricklink if they can ship them, or Facebook Marketplace if they just want someone to come get them. You get more money for doing more prep work before you sell.
Minimal Work
Decluttr is a website for selling and buying used tech and LEGOs, which they recycle. Dump your LEGOs in a sealed plastic bag, weigh them, put them in a box, and send to Decluttr for free. They pay $1 per pound (about 180 standard bricks are in a pound).
Medium Work
Hose down your bricks, let them air dry out of direct sunlight, and sort them by color, removing the minifigures and specialty pieces. No need to worry about complete sets, boxes, or directions. You can get about $5 per pound on eBay for clean sorted LEGOs.
Maximum Work
You get the most money for complete sets, assembled (or in the box) with directions. Even if you aren't sure everything is there, you can guesstimate a percentage (99% all there).