There's simply no reason to pay full price at Michaels craft store. And I'm gonna show you how to save between 50-70% (or more).
Ready? Let's go:
1. Use competitor coupons at Michaels — even for stores that aren't in your city.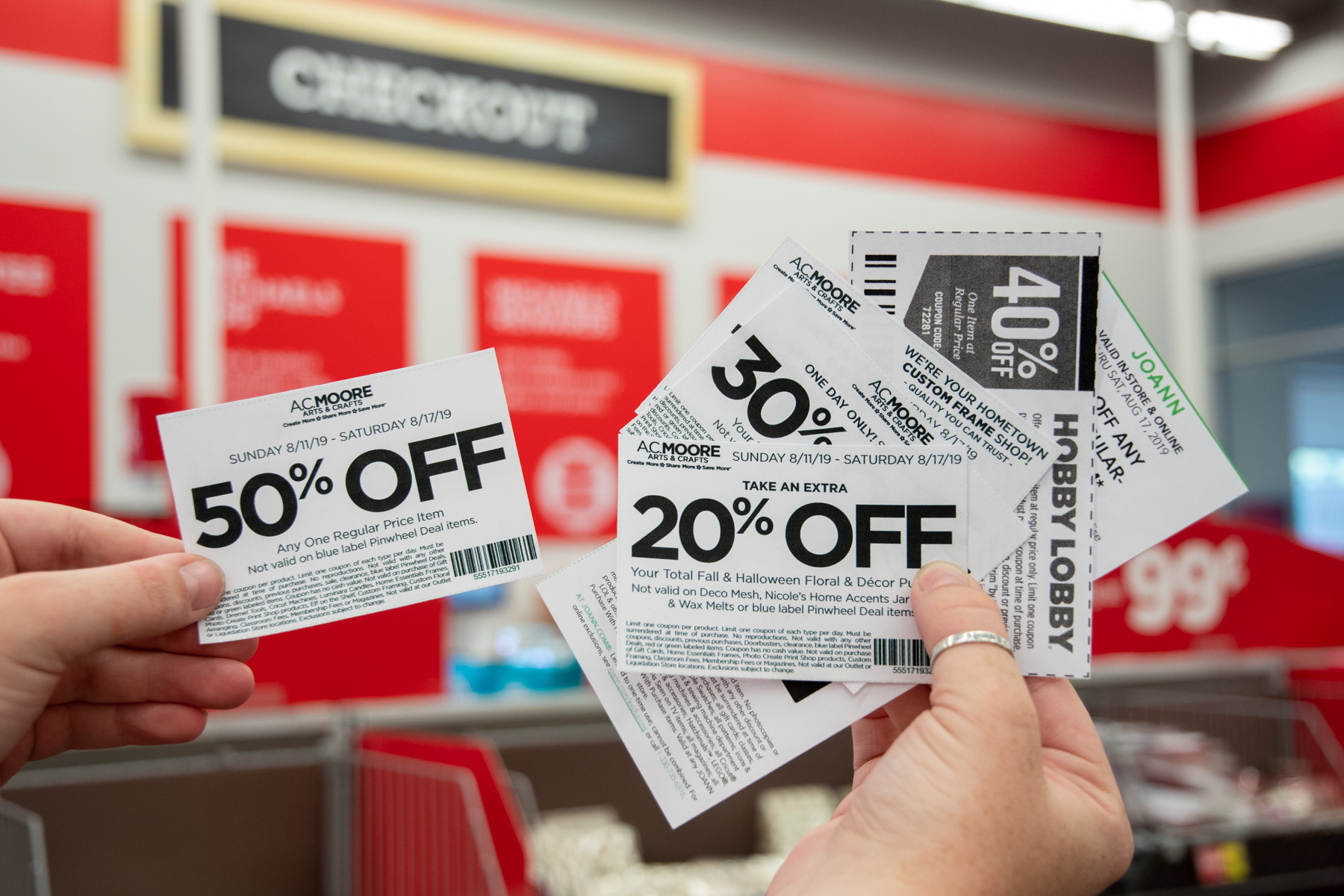 Michaels craft store will take either coupons up to 60% off one item, or coupons that say "30% off your entire regular-priced purchase."
Plus, if you don't have an A.C. Moore in your city, Michaels doesn't care.
They'll still take A.C. Moore's coupons. This means you should sign up to get coupons from Hobby Lobby, Jo-Ann Fabrics, A.C. Moore and Ben Franklin — basically all the craft stores — and use them at Michaels.
You can't use competitors' coupons that get you a gift card with purchase, and you can't use a competitor coupon if you're using a Michaels coupon of the same type — like two 40% off coupons. Check out their full coupon policy for any other exclusions.
Pro Tip: If you want to know the best Michaels coupons and how to get them, then you need to follow the Michaels deals & coupons page. We'll show you how to get the best Michaels coupons and how to use them so you score the best deal.
2. Show a Michaels store employee a competitor's ad and get the lower competitor's price, plus 10%.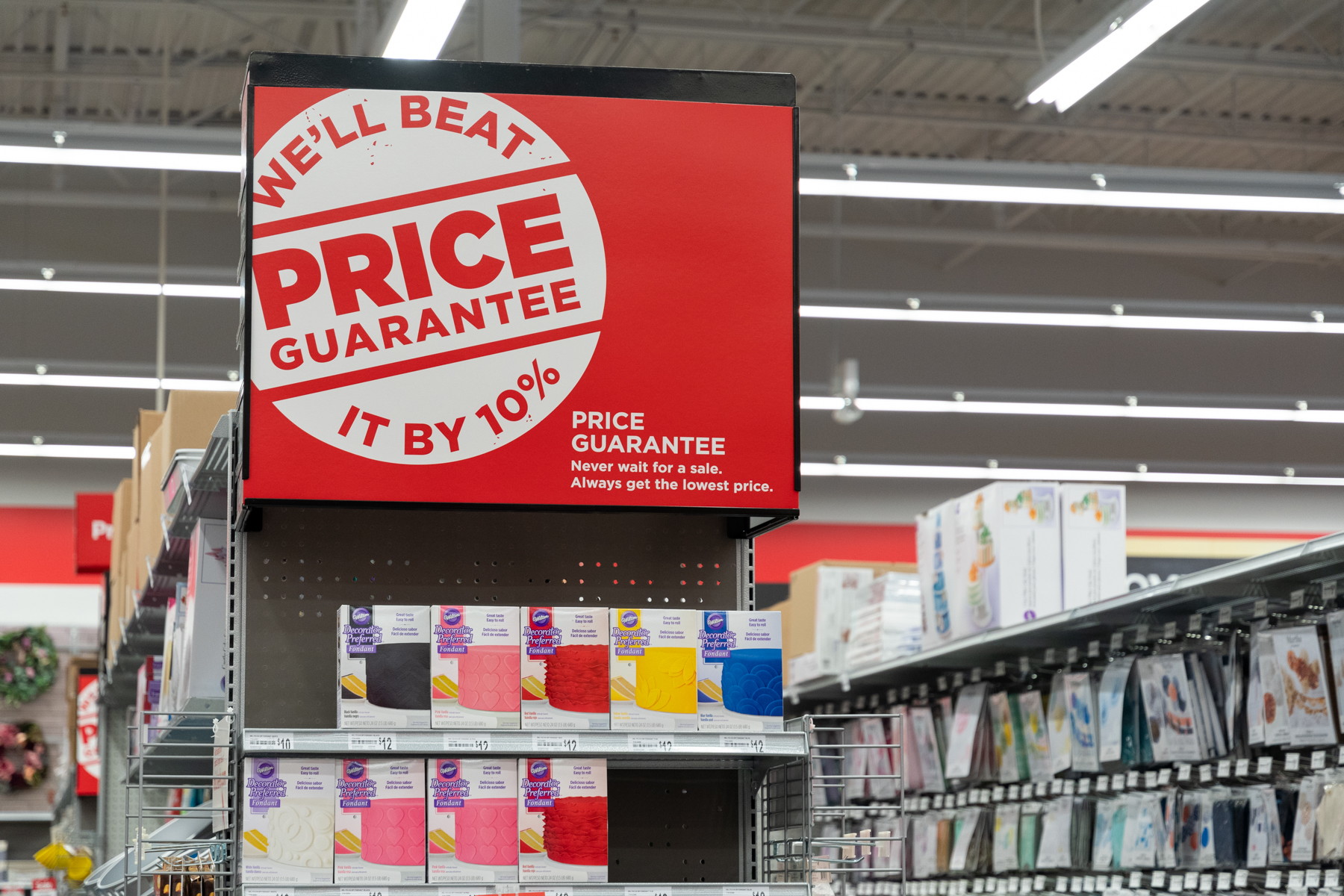 Don't shop in store without current, local competitors' ads on hand!
Why? Well, because If you see an item that's cheaper at Jo-Ann Fabrics, Hobby Lobby, Ben Franklin or A.C. Moore, you can get the competitor's price plus an additional 10% off as long as you have the ad to prove it.
Note: You can't use a coupon — from a Michaels store or otherwise — on top of the price match. So make sure you choose the best deal.
3. Download the Michaels app so you always have (at least) one Michaels coupon with you.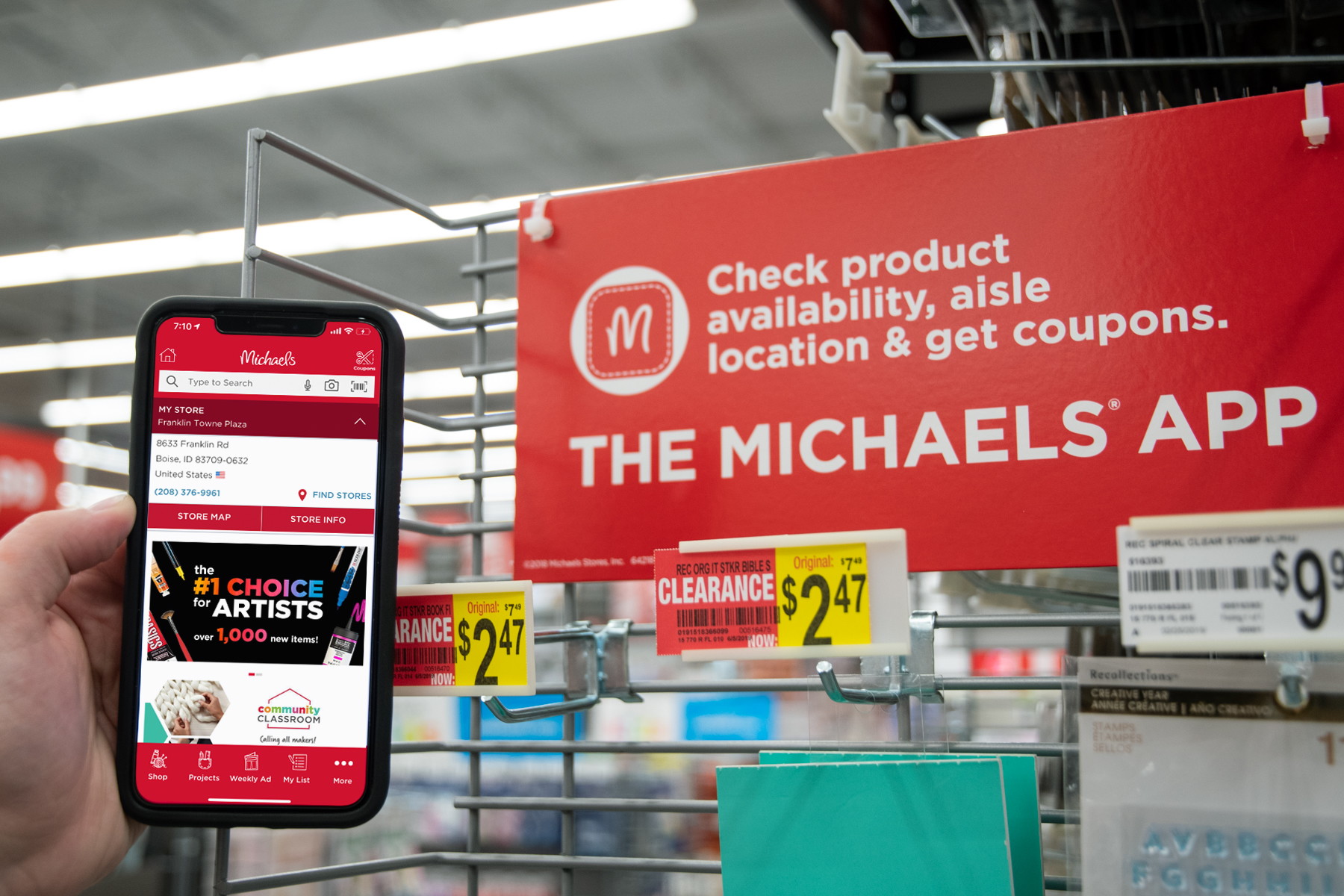 We've seen app coupons for as much as 60% off one item. So it literally pays to check the app before you make a purchase.
Also, keep a lookout for the "20% off your entire purchase" Michaels coupon because it works on sale items. #stockup
4. Download the Krazy Coupon Lady app and make Michaels one of your favorite stores.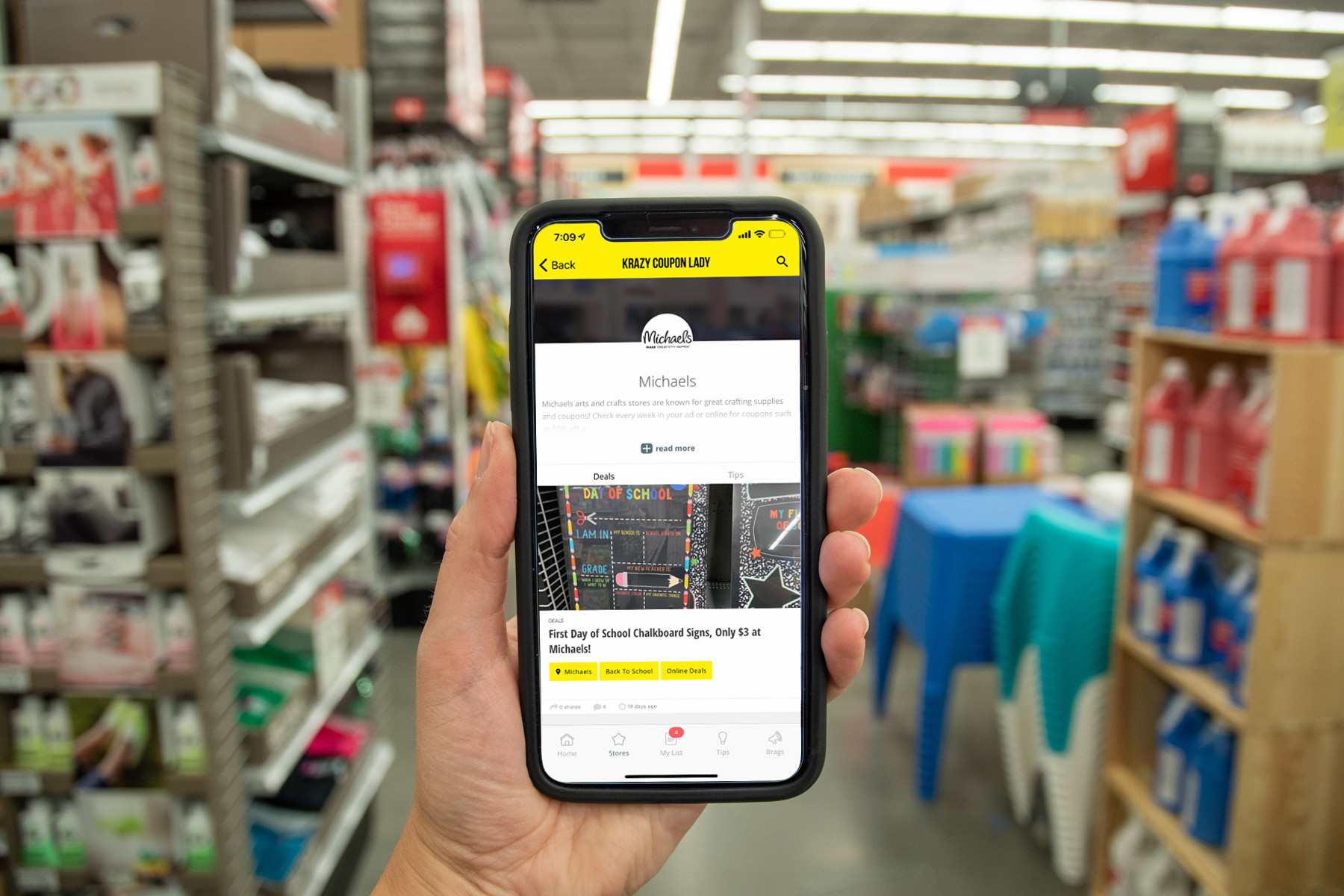 If you haven't downloaded the KCL app yet, you should really get on it. You'll get the best deals no matter where you are.
If Michaels coupons are your thing, then make sure you click "stores" at the bottom of your homepage and then click the star next to "MIchaels." All of the Michaels coupons, Michaels coupon codes, and Michaels deals will show up in your app news feed. It'll be your new favorite shopping buddy, I promise.
5. Aim for 50% savings and watch for BOGO sales.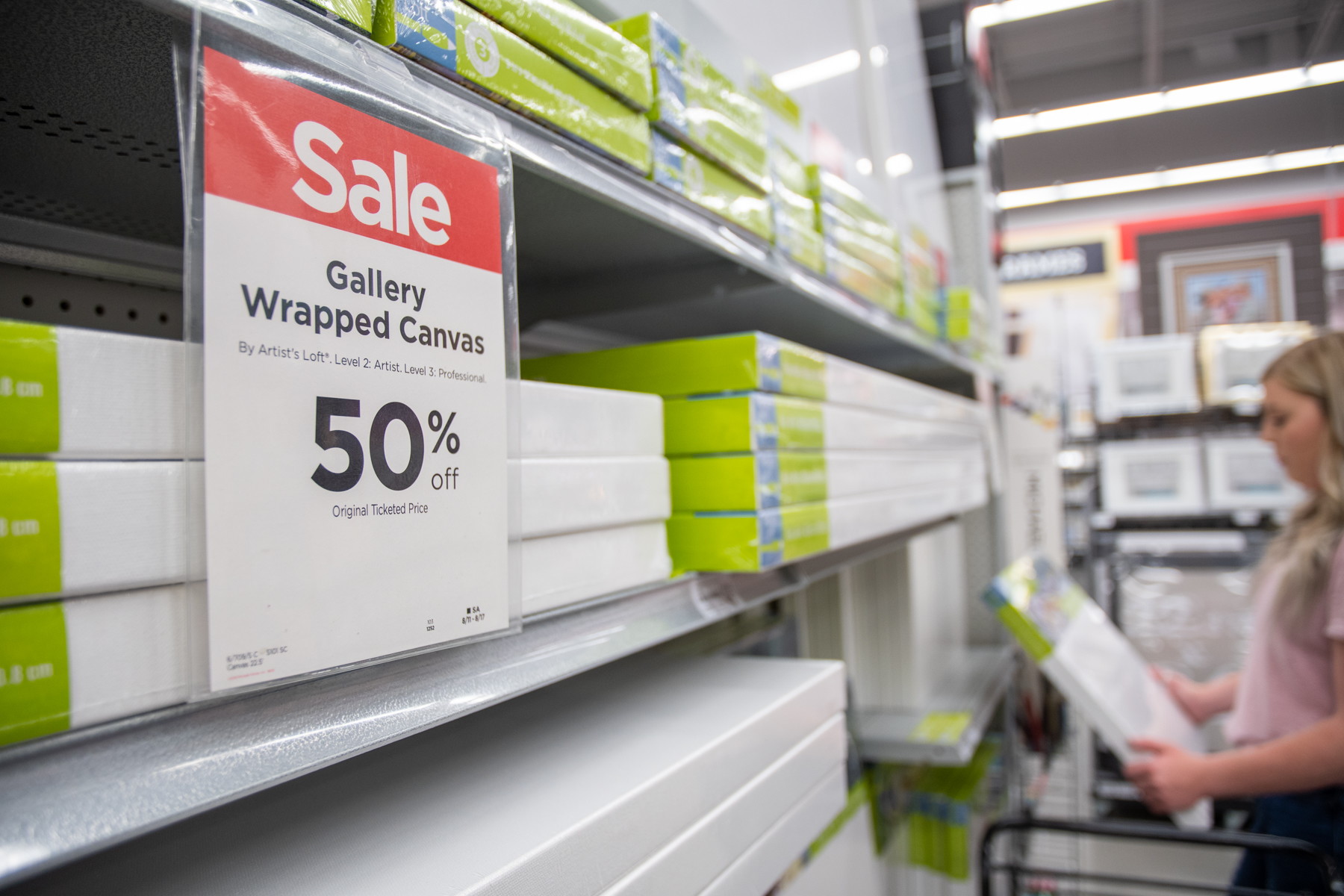 Michaels isn't shy about 50% off sales. Especially on frames, seasonal and home decor, ribbon, craft kits and jewelry-making supplies. They also run BOGO (or Buy One Get One) sales often.
Don't bother with your 40% off coupon when you see these sales since you can almost never stack sales with Michaels coupons.
6. Use Raise.com to save an extra 10% on top of sale and coupon prices.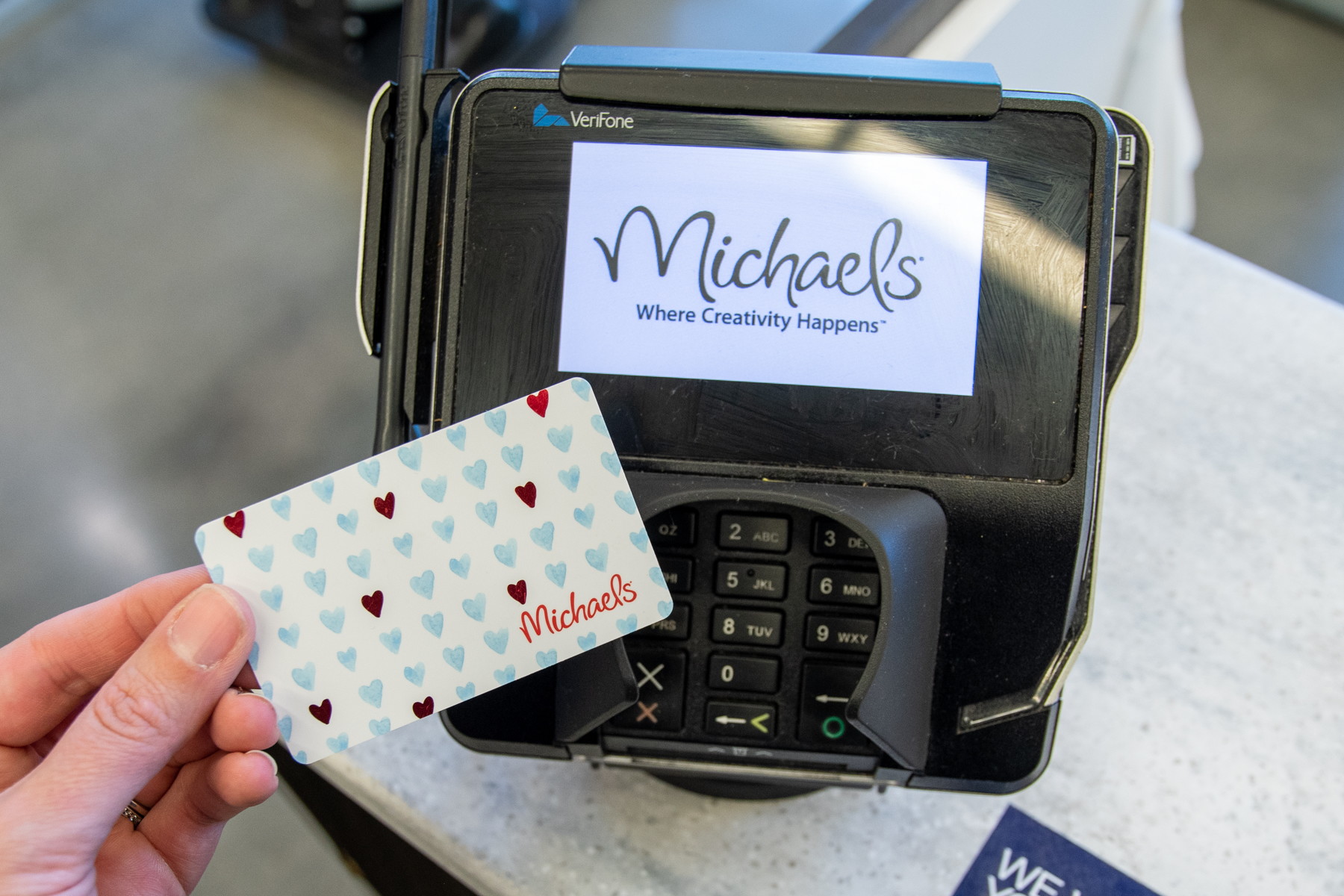 Buy discounted Michaels gift cards from Raise while you're waiting in line to check out.
And I mean you can actually pull up the Raise app, buy a virtual discounted gift card, and use it right then and there from your phone.
Pro Tip: Stack discount gift cards and Michaels coupons to make some DIY gifts under $5.
7. Look for sealed $2-7 mystery Grab Bags, filled with clearance crafting supplies, seasonal merchandise, or home decor.
Clearance penny items fill these sealed $2-4 Grab Bags — meaning things have been on clearance for up to a year and haven't sold — so it's always a gamble.
But it's a low-risk gamble if you don't expect too much.
8. Teachers, military, and seniors can get a 10-15% discount.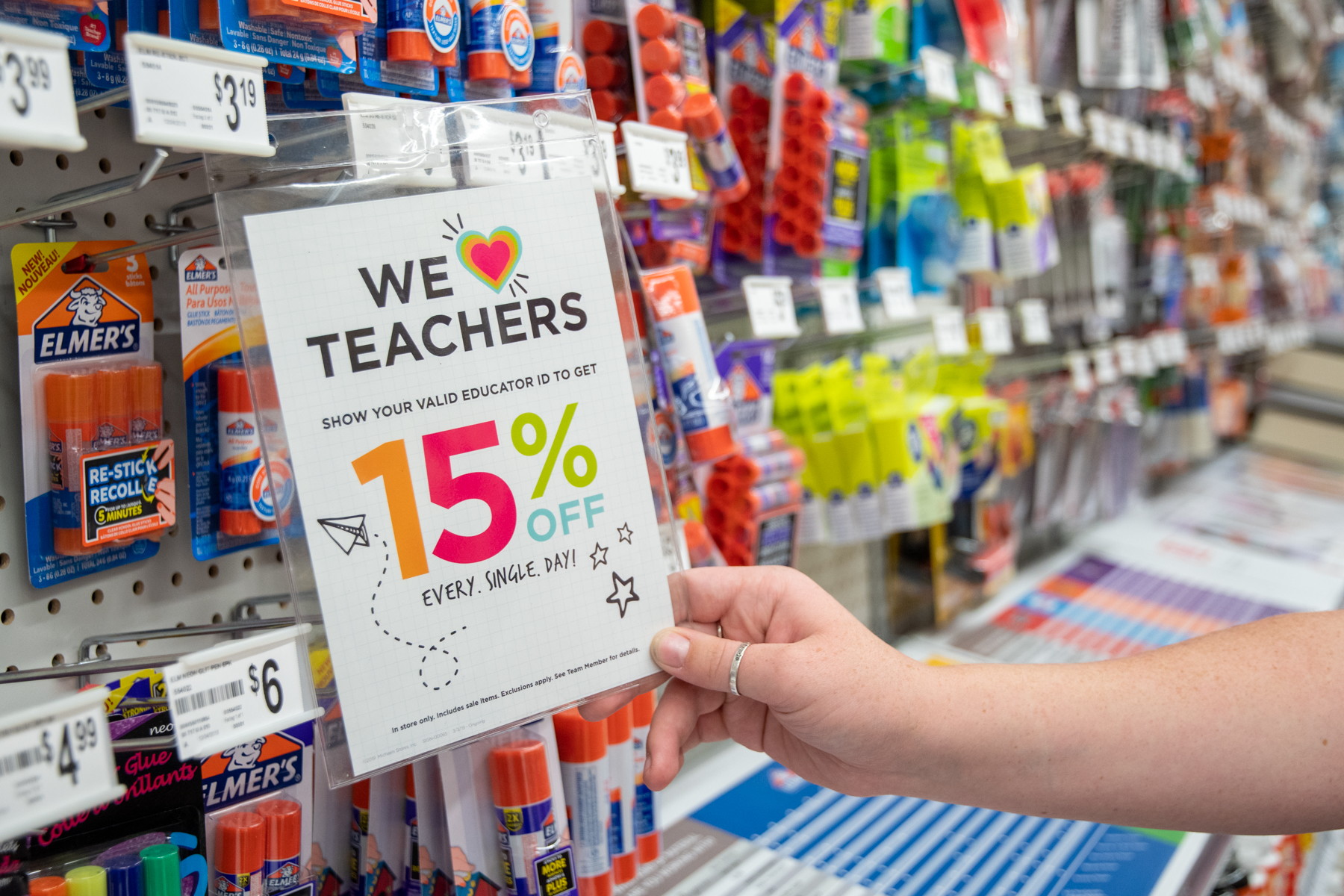 The key here is to only use your
Michaels discount
when you'd save more than using a coupon. You can't combine a coupon with these discounts! And exclusions apply.
Also, realize the cashier doesn't know that you're a teacher or military unless you tell them. Seniors, please ask for your discount as a courtesy.
Teacher discount:

15% on classroom-related items

Military discount:

15% on entire purchase every day

Senior discount:

10% on entire purchase every day (65 years and older)
If you're a teacher then you need to check out the top 33 discounts and freebies for teachers.
9. Seasonal decor hits 60% off the day after a holiday and gets discounted to 80% within a few weeks.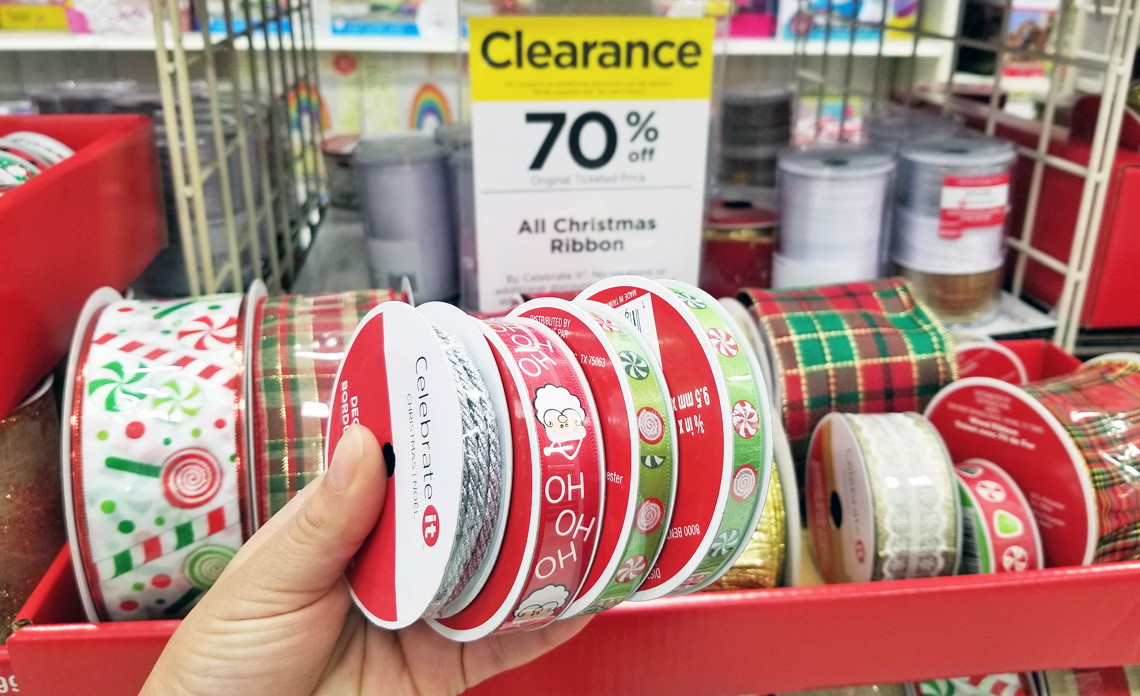 Holiday decor hits as much as 60-70% off two weeks before a holiday and up to 80% after the holiday.
10. Buy 7 ft. artificial trees for less than $50 the week before Thanksgiving.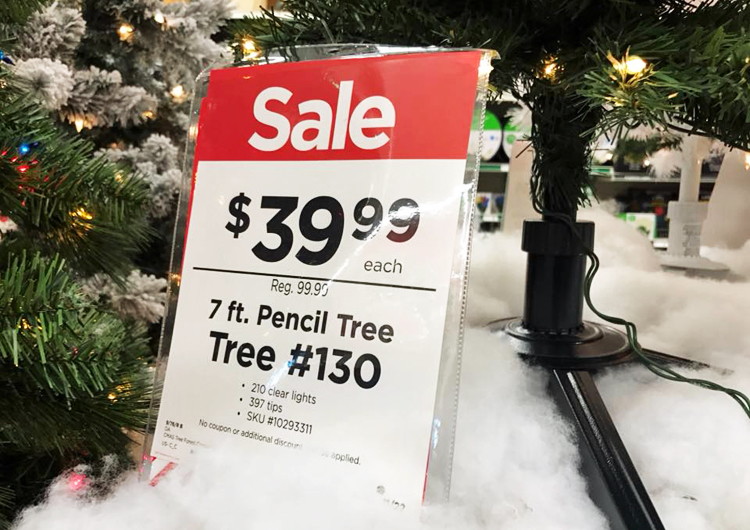 Bookmark this for next fall: Michaels' annual tree sale features 50-60% off artificial Christmas trees, and free online shipping for those over 6 feet.
11. Orange clearance stickers mean items are at or near their final markdown.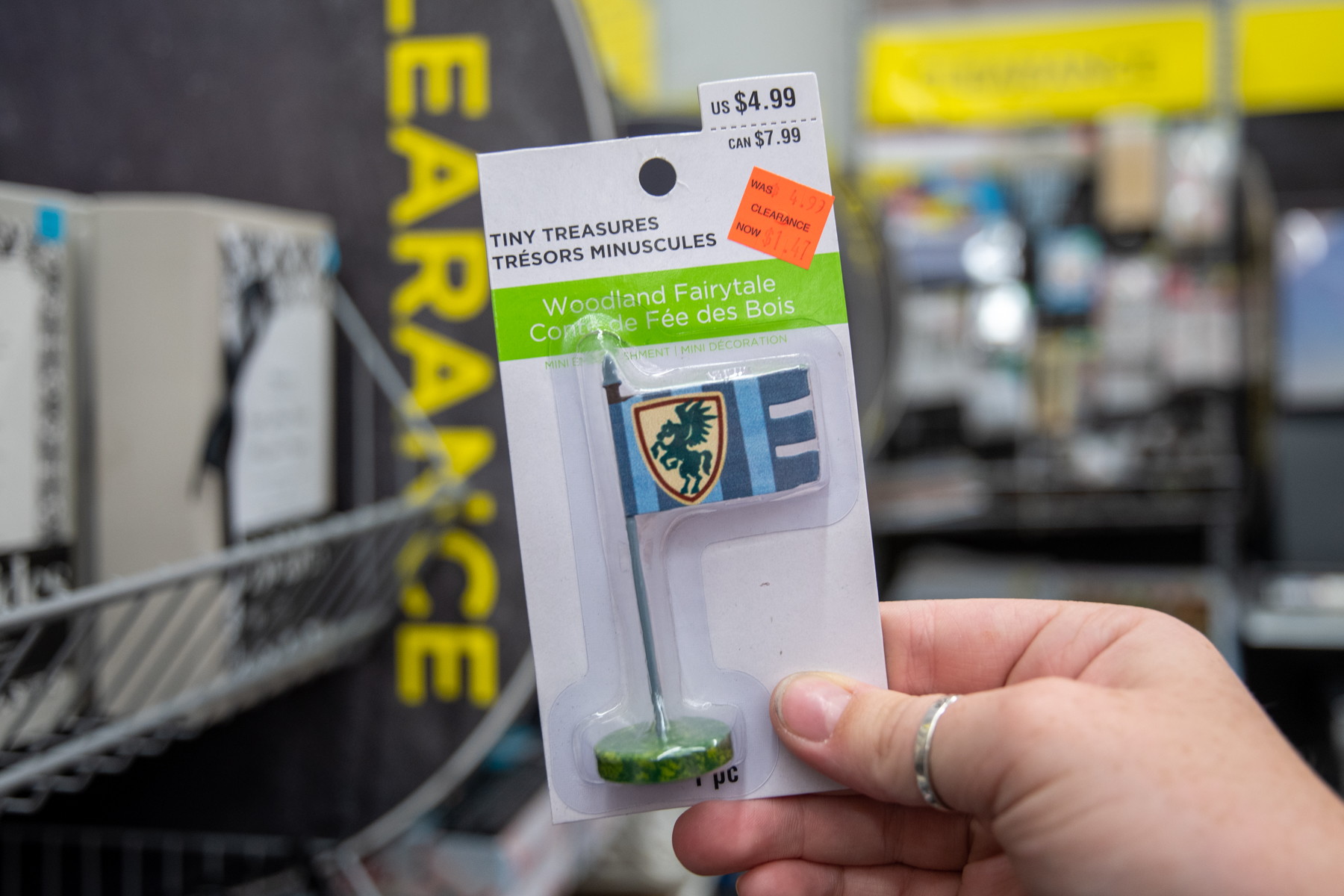 I mean, these items could get cheaper.
If an orange-sticker item sits on the shelf for the rest of the year, it could get marked down to a penny and end up in a Grab Bag.
But I say buy when you see the orange sticker. You likely won't get a better deal, even with a Michaels coupon.
12. Green clearance stickers mean an item is new merchandise.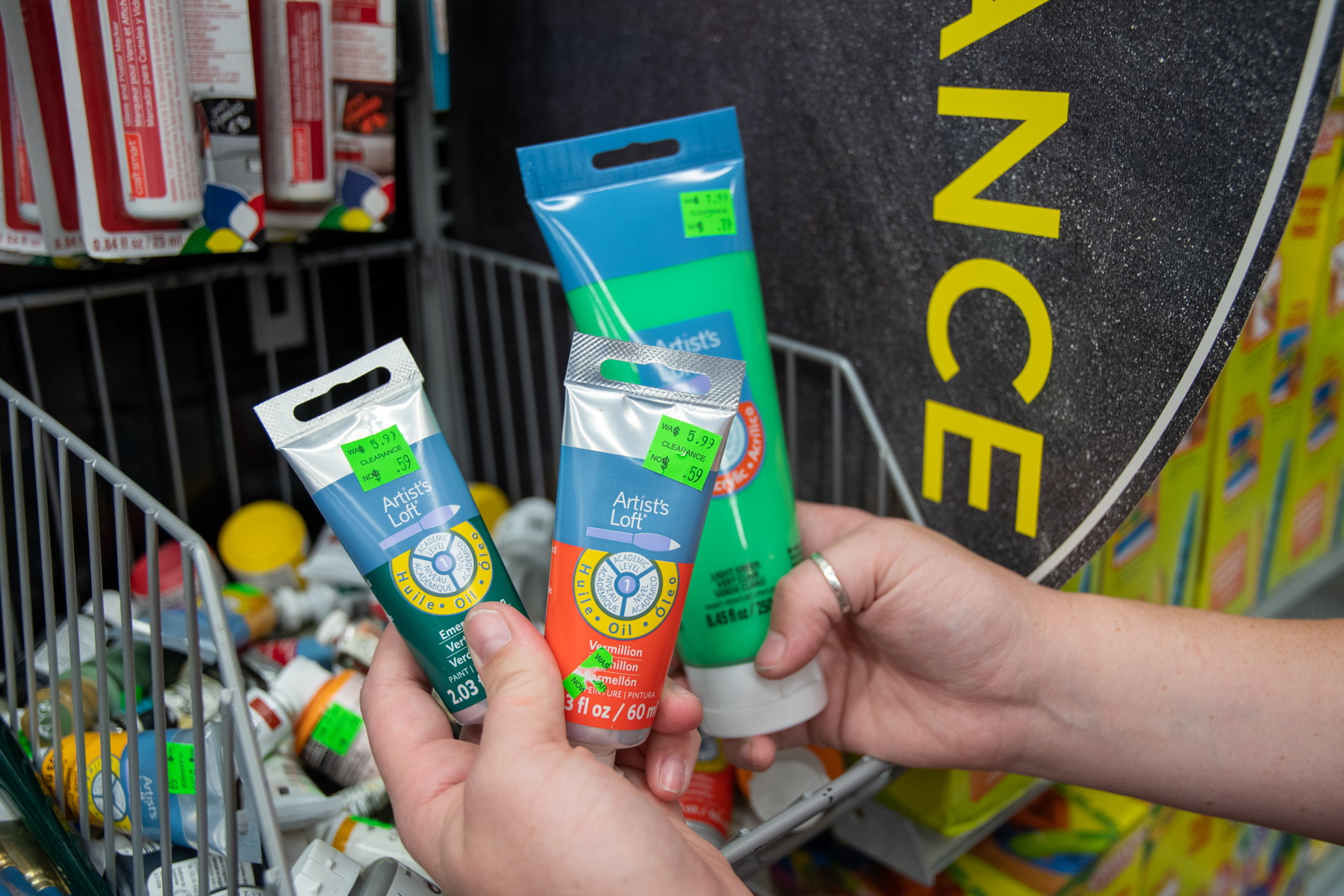 When you see a green sticker, this indicates new merchandise. I recommend you try to wait to buy unless you need it immediately.
Full disclosure: You might be waiting awhile since green-tag items might not be marked down again until the end of the calendar year. If it's something you need then I suggest using a Michaels coupon to get a better deal.
13. The best things to buy at Michaels are holiday items, frames, and ribbon.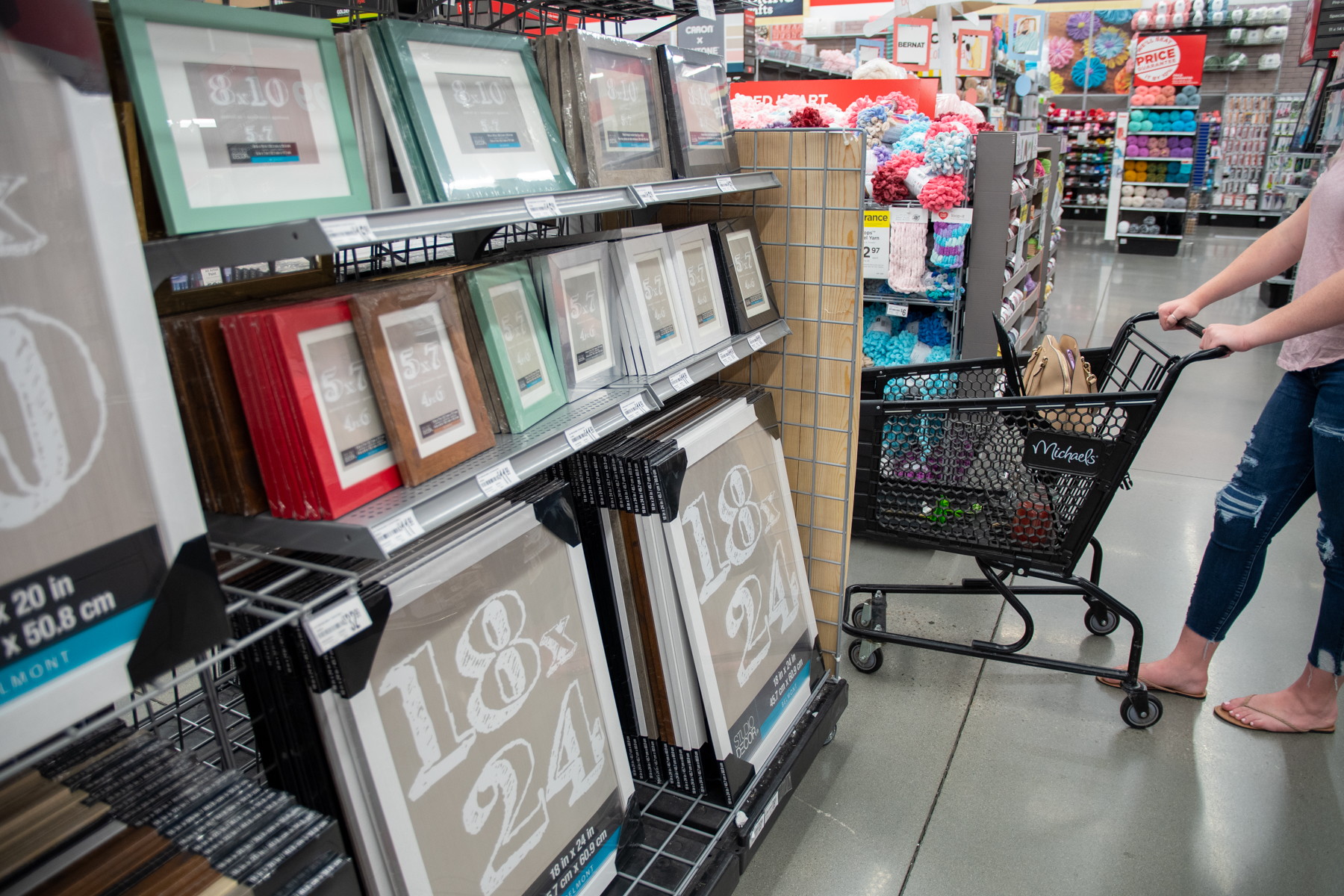 These particular items are usually marked down at least 40-50% off.
And if an item isn't already on sale, you can use a 40-60% off Michaels coupon. Be sure to check the fine print to ensure your item isn't excluded!
14. The worst things to buy are books and craft machines.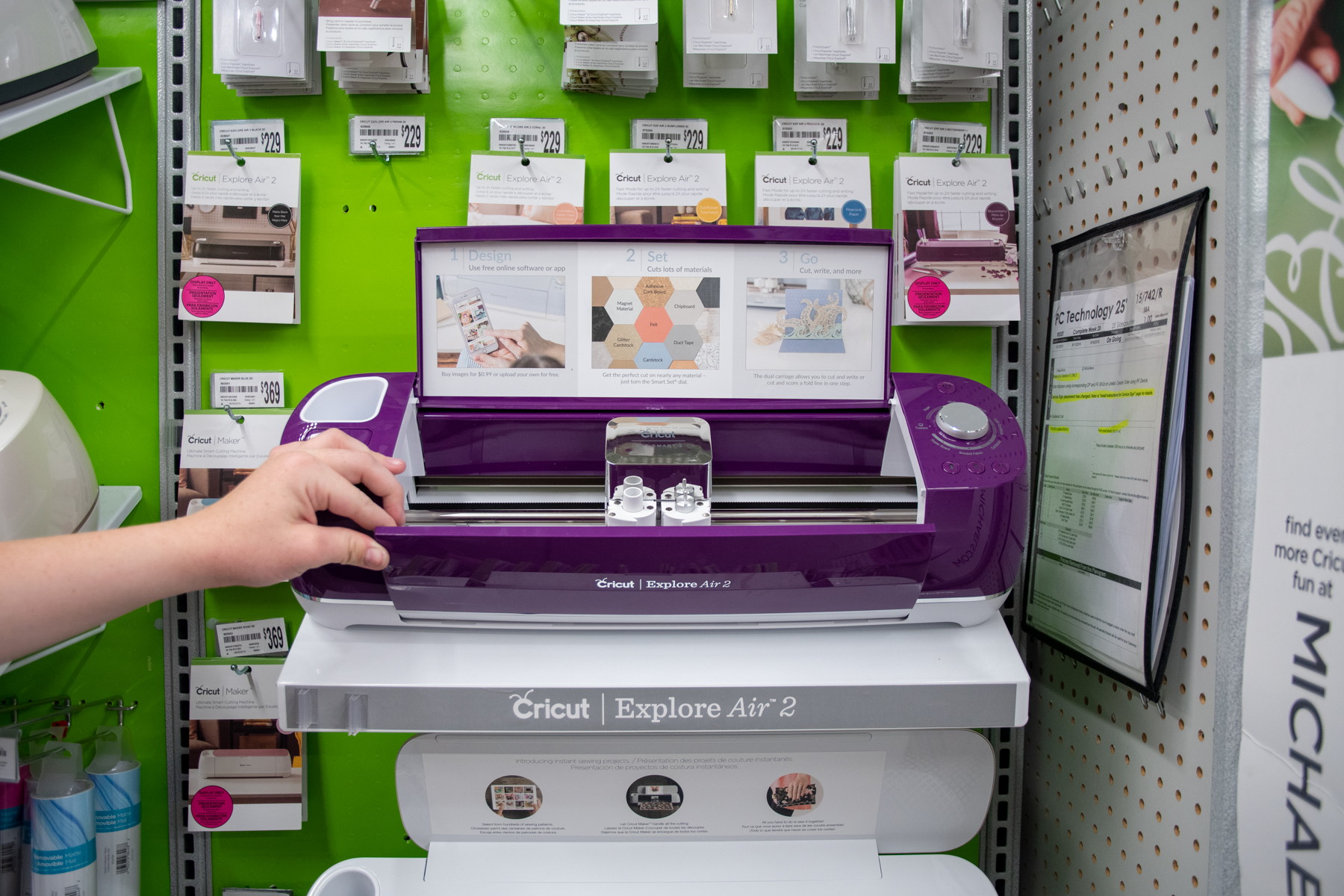 Coupons usually exclude books and many of the craft machines.
Instead, check Amazon for new or used books, and get your craft machines from a dealer who will likely include a warranty and offer in-house maintenance.
15. Never pay full price for custom framing.
Aim for at least 50% savings on custom framing. Between the Michaels app and the weekly ad, you can always find a Michaels coupon for custom framing.
Pro Tip: Never pay full price for photo prints, either. There are always a ton of photo deals out there.
16. Sign up for the Michaels Rewards program for exclusive discounts and events.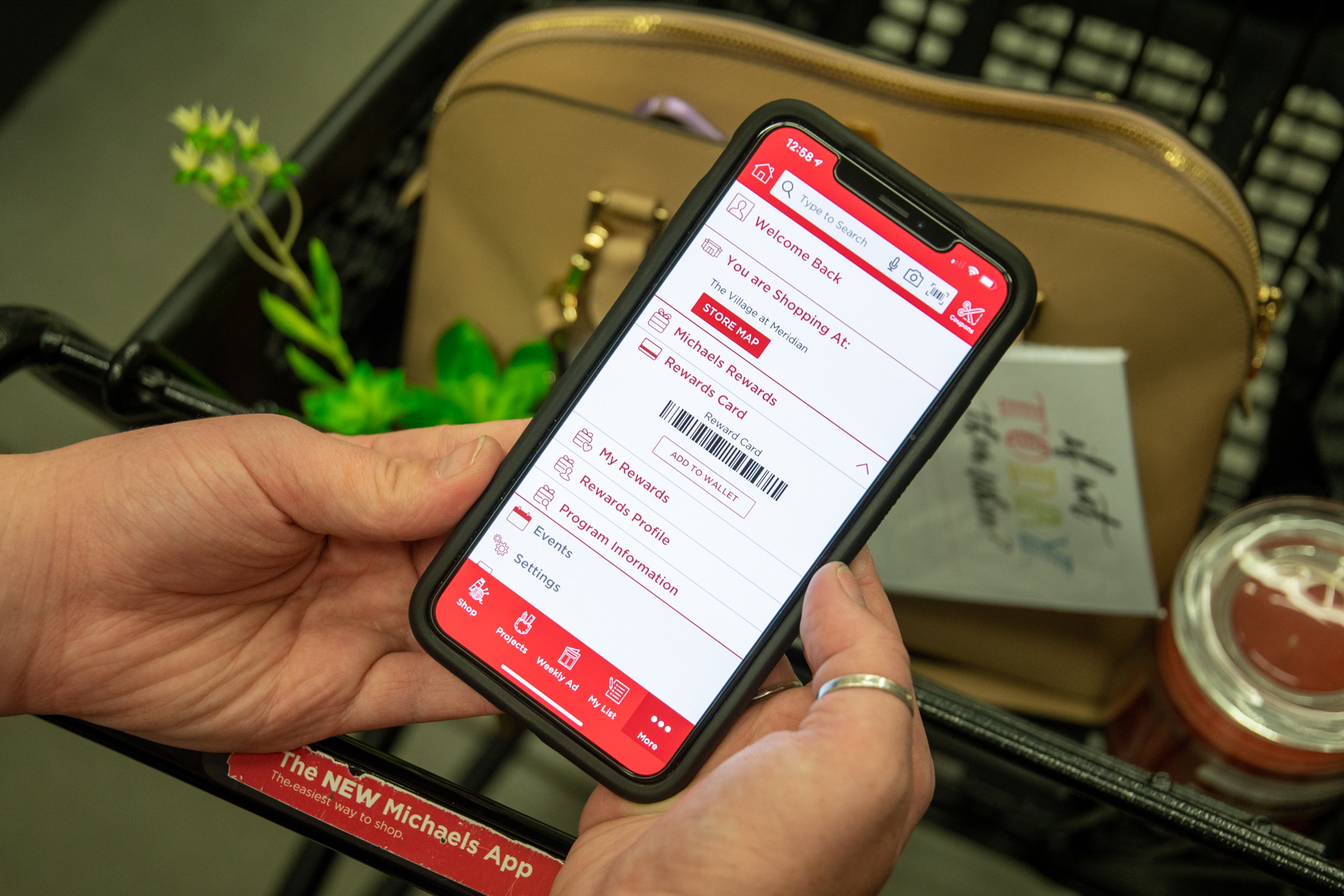 You'll get invitations to members-only events and early sale alerts — important because Michaels doesn't give rain checks on discounted items. You have to be fast.
Another perk? Receipt-free returns.
17. Take the phone survey on your receipt and get a 25% off or a $5 off coupon.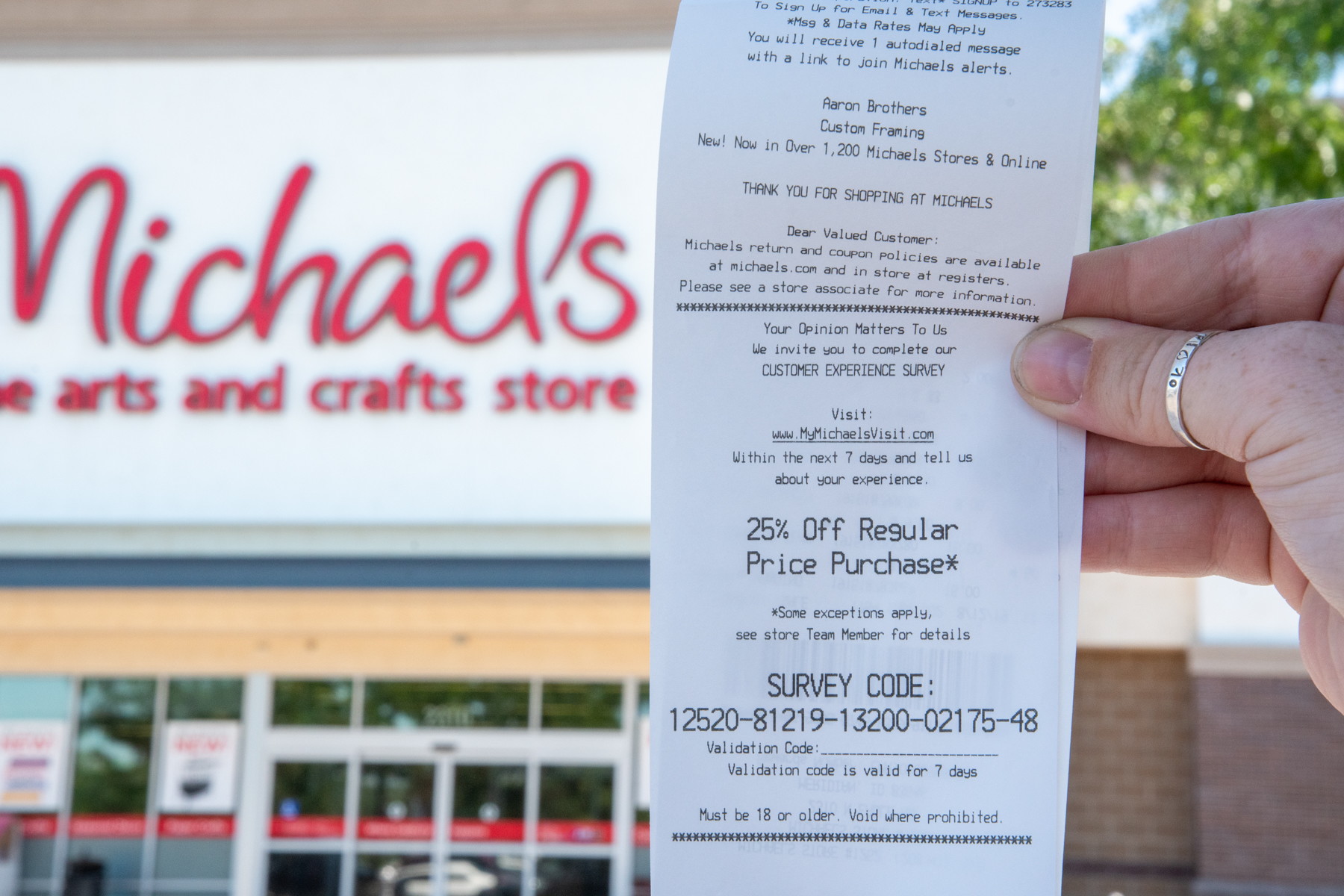 At the end of the short survey, you'll get a number to write on your receipt. Bring it back into the store to get $5 off your next $25 purchase, or 25% off your regular-price purchase. If you don't get a Michaels coupon but you have an old one lying around, employees might honor it. No guarantees, though!
18. Sign up for free kids' or adult classes.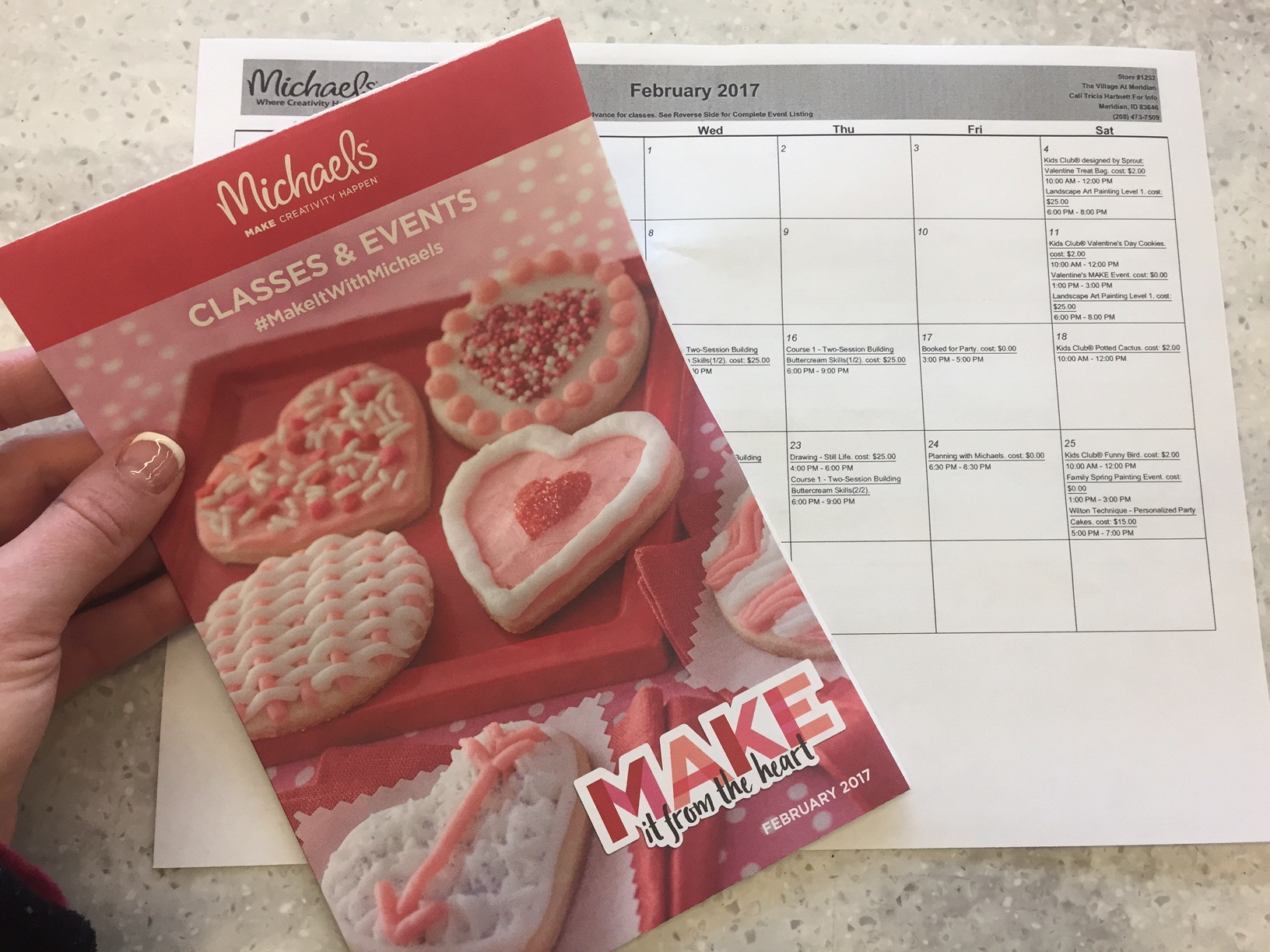 Learn everything from jewelry making to cake/cookie decorating. Kids work on projects they can take home with them. Prices range from free up to $25.
Pro Tip: Sign your kiddo up and enjoy some Michaels craft store shopping all by yourself once in a while.
19. Only shop Michaels.com if you can pick up in store for free.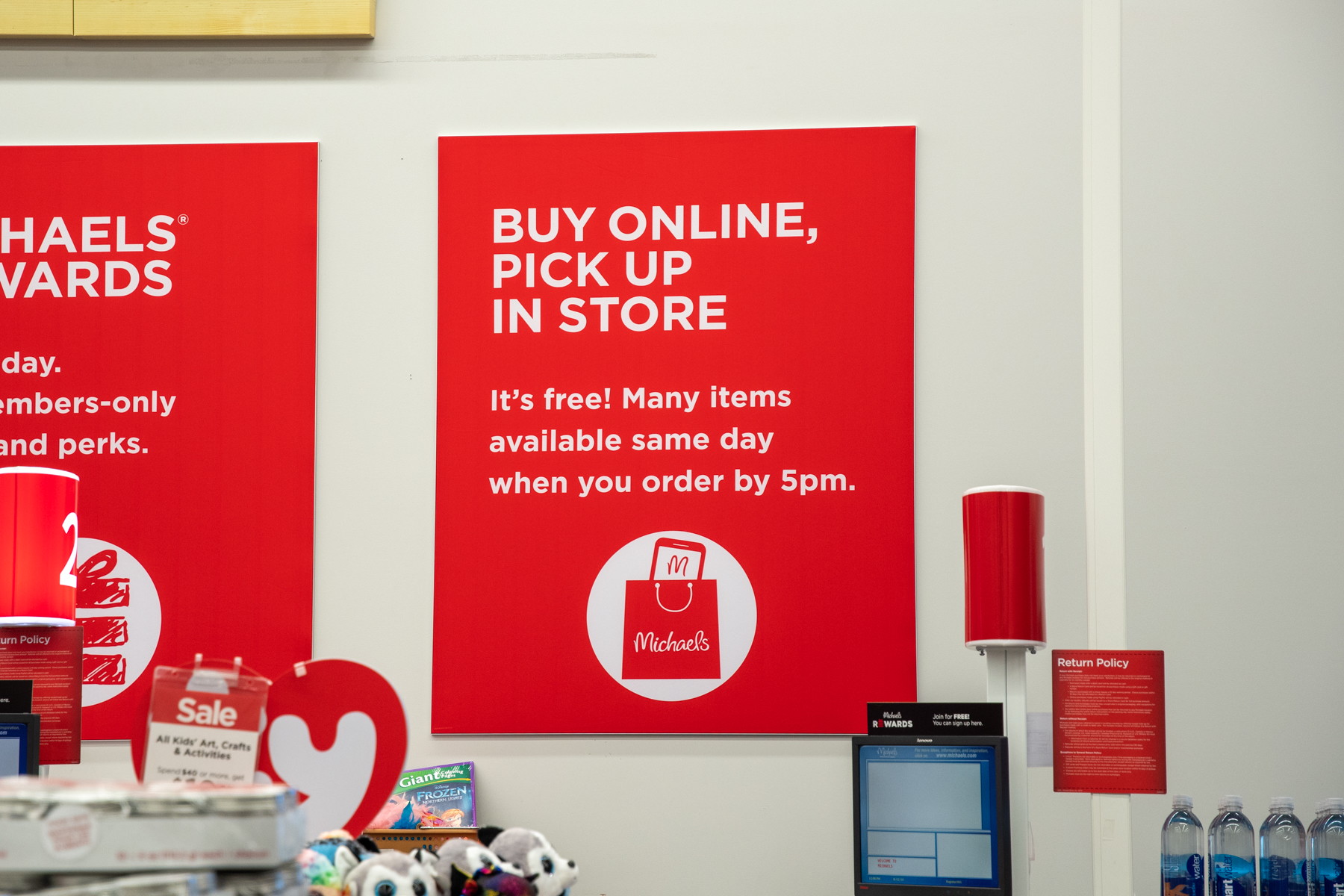 Online shipping will almost always cost extra. Do yourself a favor and only shop Michaels.com if the item you want can be picked up in store for free.
You can't price match online, only in store. But you can use a Michaels coupon code — you'll find them right on the Michaels website or printed on your paper Michaels coupons.
You can also use a Michaels coupon code and pick up for free in store when you shop online.
If you must ship, make sure you use a Michaels coupon code and wait for a shipping promo. Free is the best — which you'll get if you spend $49, but you can also sometimes score a $2.95 flat-rate shipping deal if you spend less than $49.
20. Return online purchases in store for free.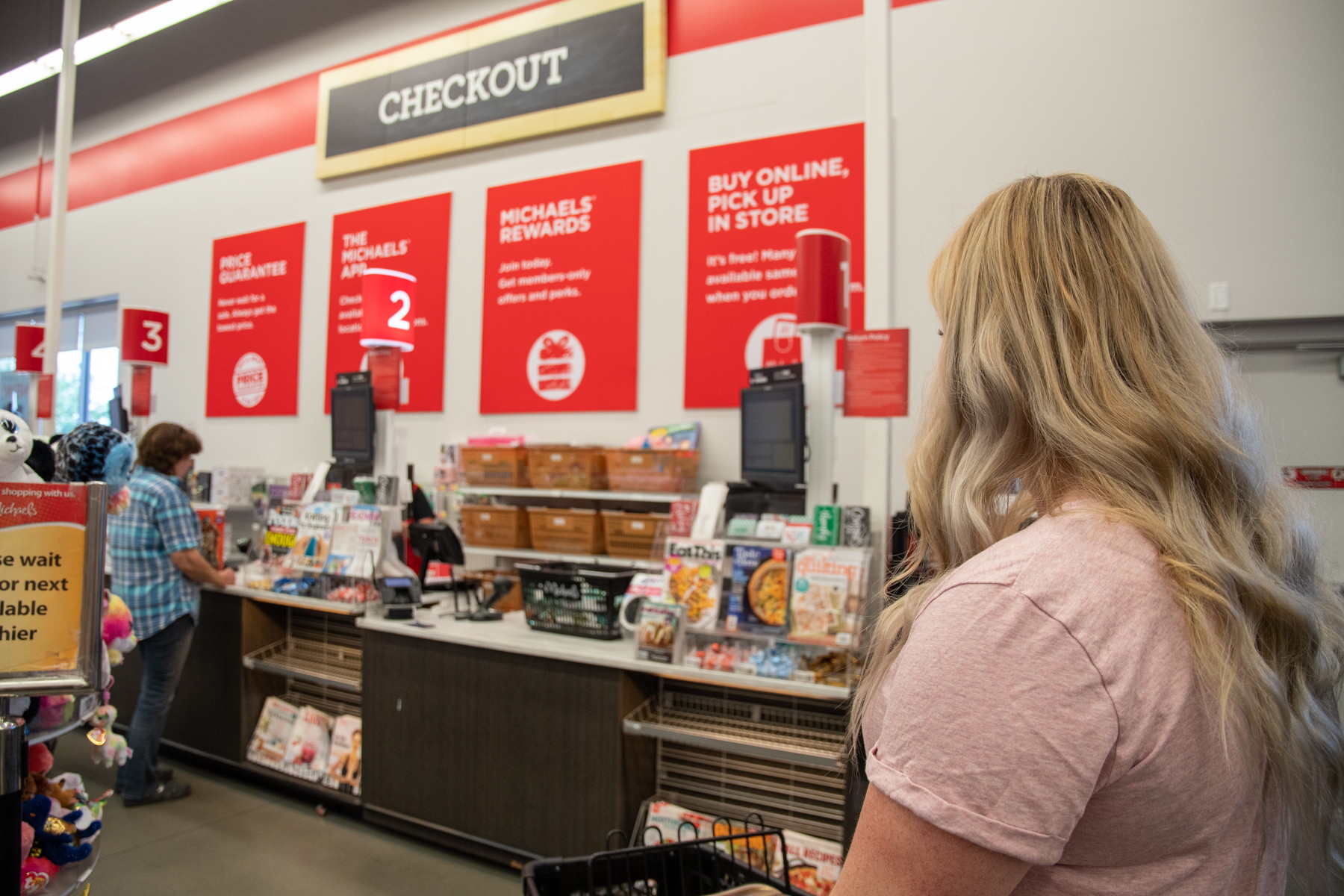 If you decided to shop online and the item isn't what you wanted, then head to a Michaels store to return it for free. Otherwise, you could be stuck with a return shipping fee.
21. Employees get a 30% discount, and you can use it with a Michaels coupon (but not clearance).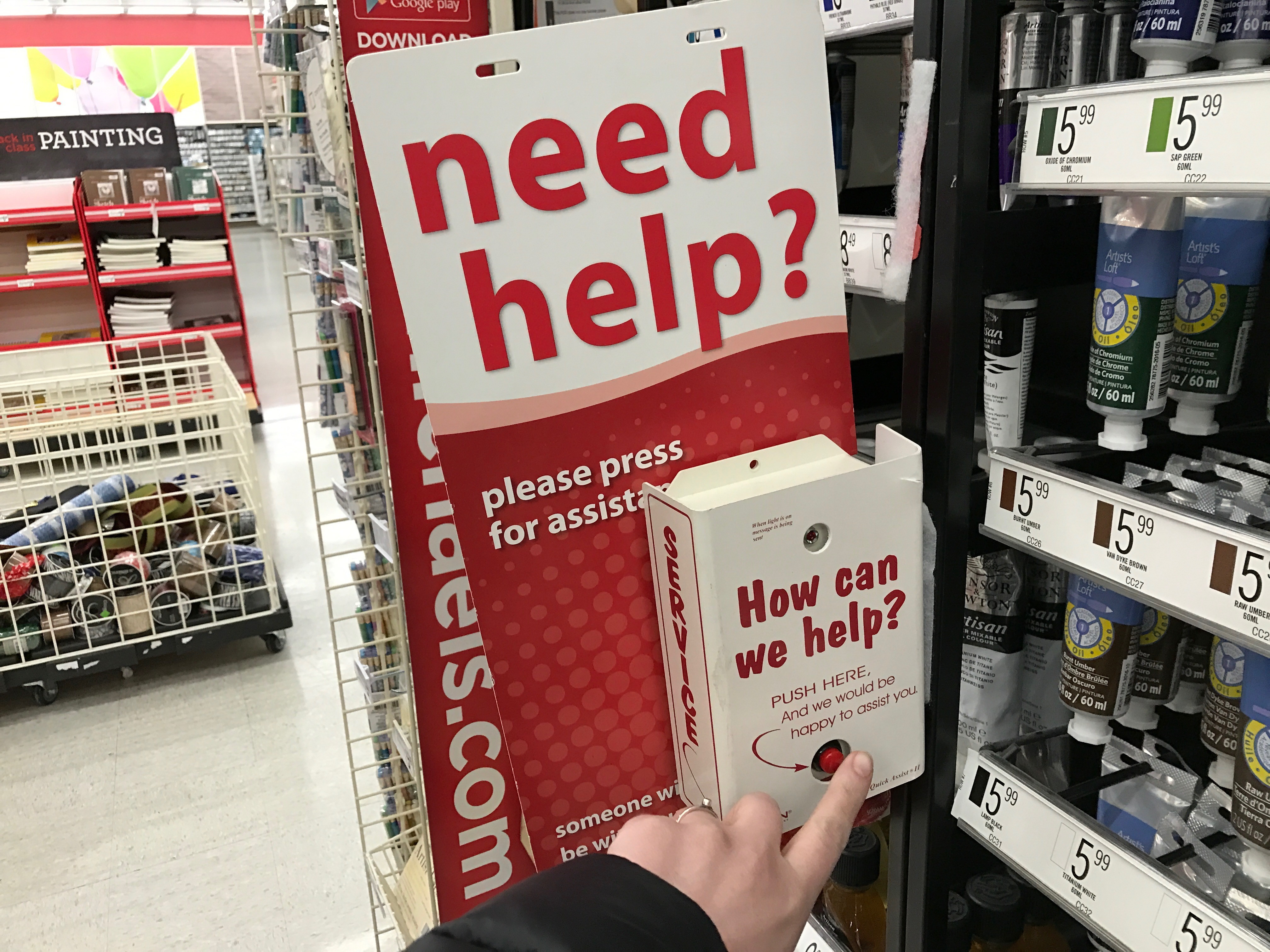 The employee discount works on everything except clearance items and books. If you're a die-hard Michaels craft store maniac, then consider a part-time job to finance your obsession.
22. Sunday is the best day of the week to shop.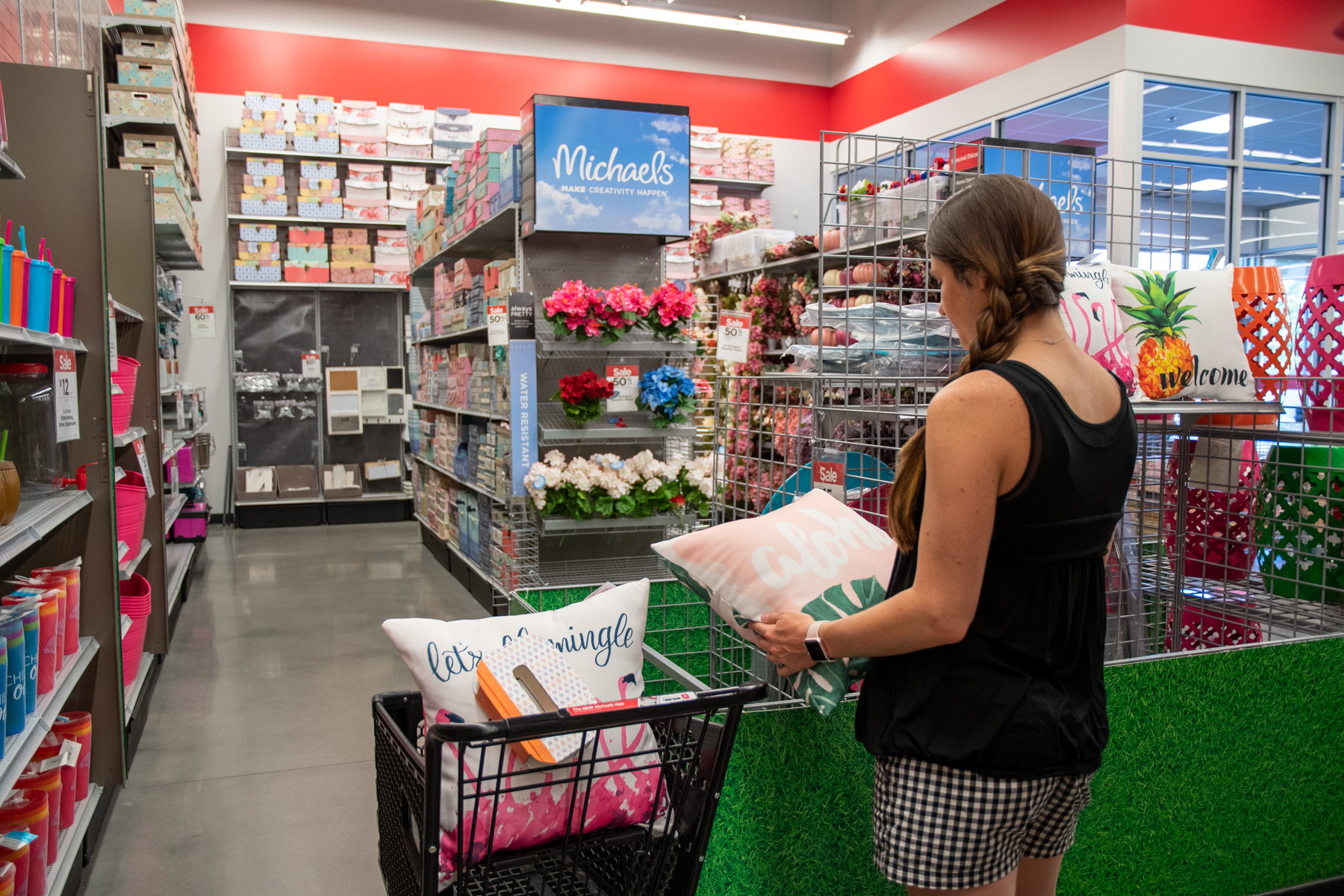 Weekly sales start on Sunday, and since they don't give rain checks on sale items, you should hit the store on the day the markdowns happen.
Download the Michaels app to check for Daily Deals. These one-day sales happen sporadically throughout the week.
23. Check the $1-3 bins at the front of the store for mini goodies.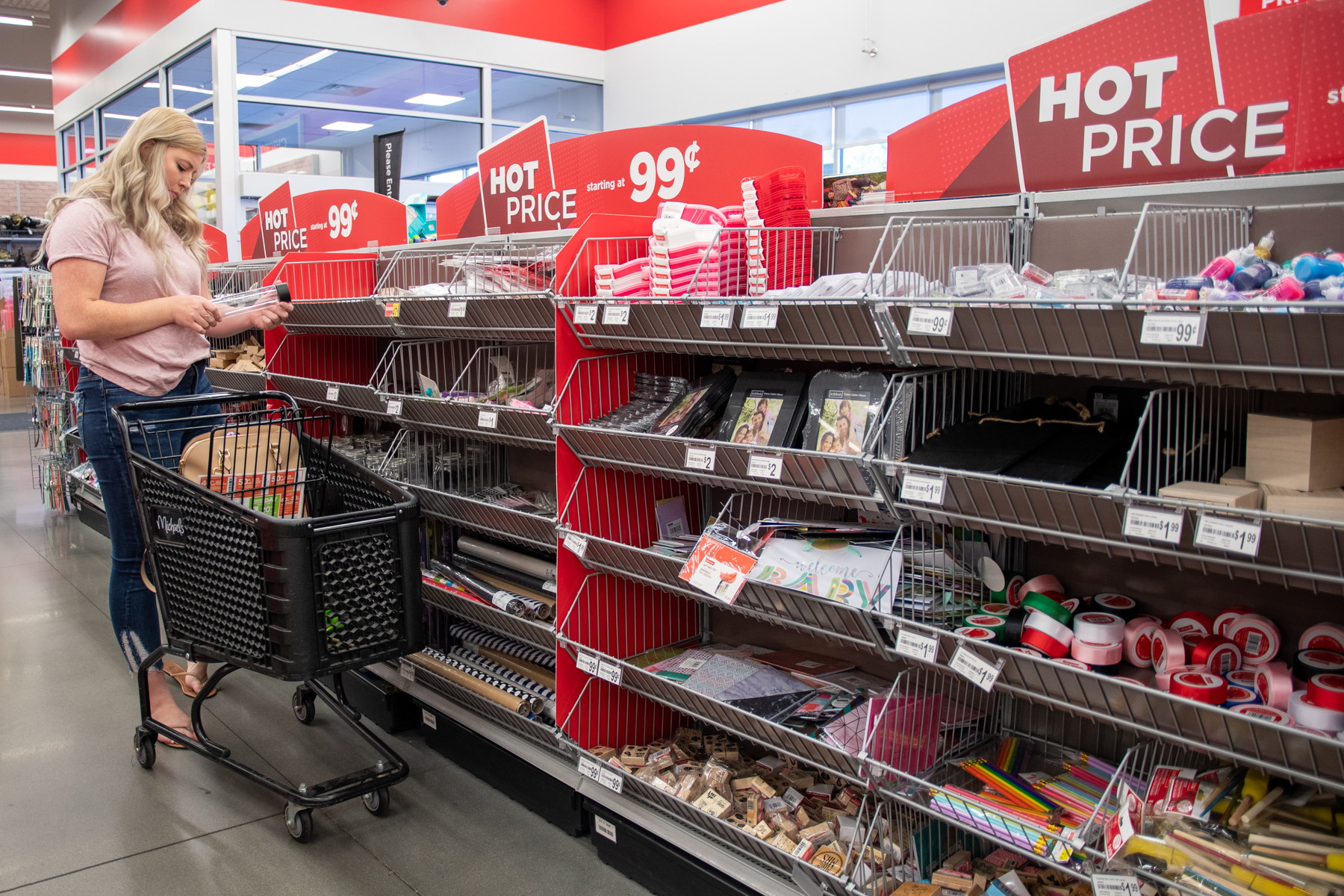 They're usually full of wrapping paper, notepads, pens, magnets, and seasonal decor.
Also, look for the $1 character coloring books. This is a great place to stock up for birthday parties!
24. Aim for at least 50% savings in the floral department.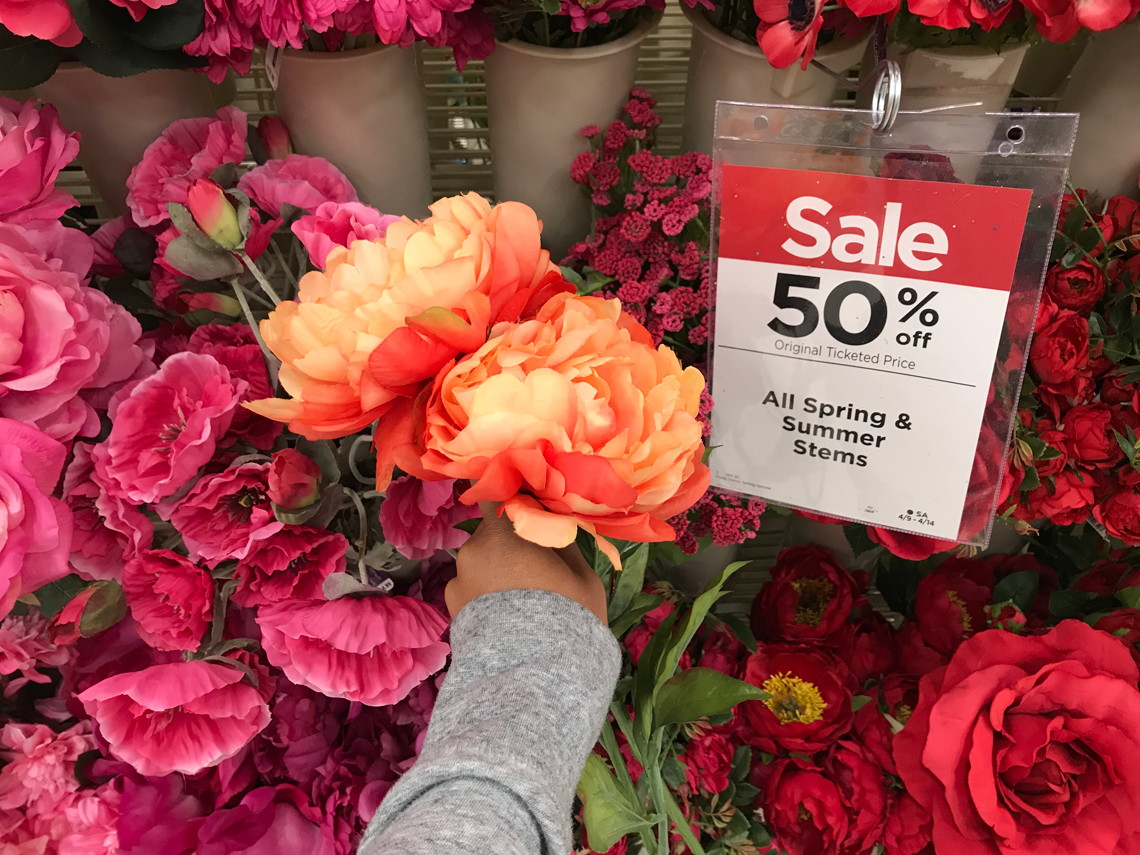 Never buy anything full price from the floral department. Always shoot for at least 50% off, and as high as 60% off. If there isn't a sale, then check the deals page for a Michaels coupon.
25. Get free crochet and knitting patterns.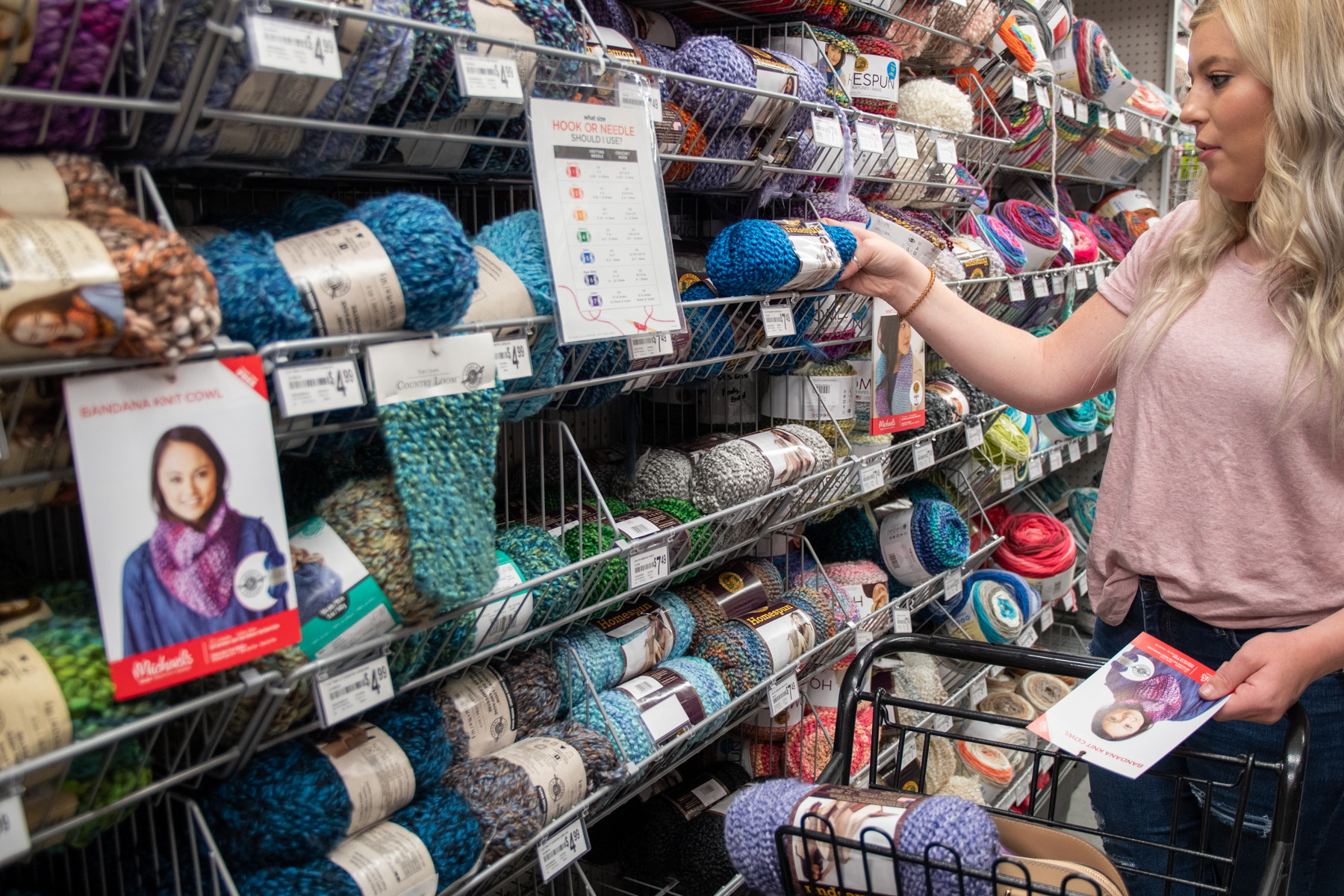 Search Michaels' collection of
free crochet and knitting patterns
to find exactly what you're looking for. That's right, totally free. You don't even need a Michaels coupon code or sale for this one.
26. January and February are the best months to shop.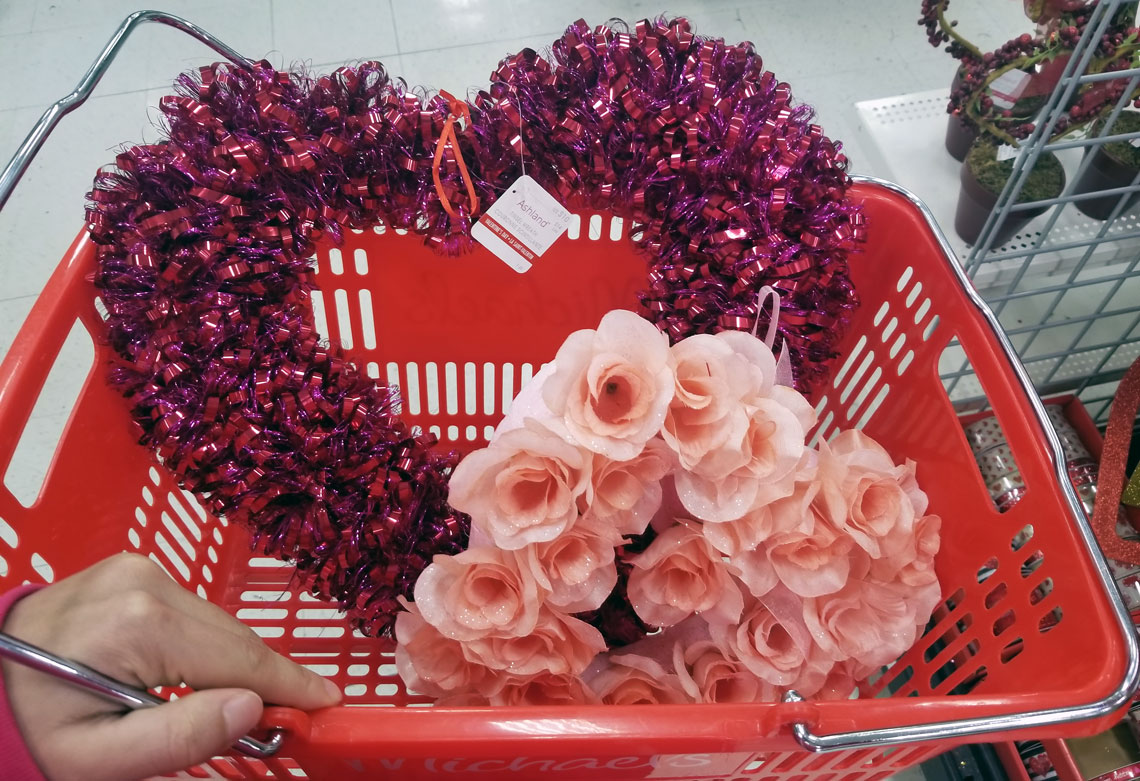 Refresh your home in January with frames up to 65% off, BOGO or 50% off home decor, and personal planners marked at least 50% off. Spring floral is discounted 40% off (through February), and 50% off home/craft storage.
Look for discounted home fragrance in February, but remember, you can't use a Michaels coupon with a sale.
27. Use multiple coupons in one transaction.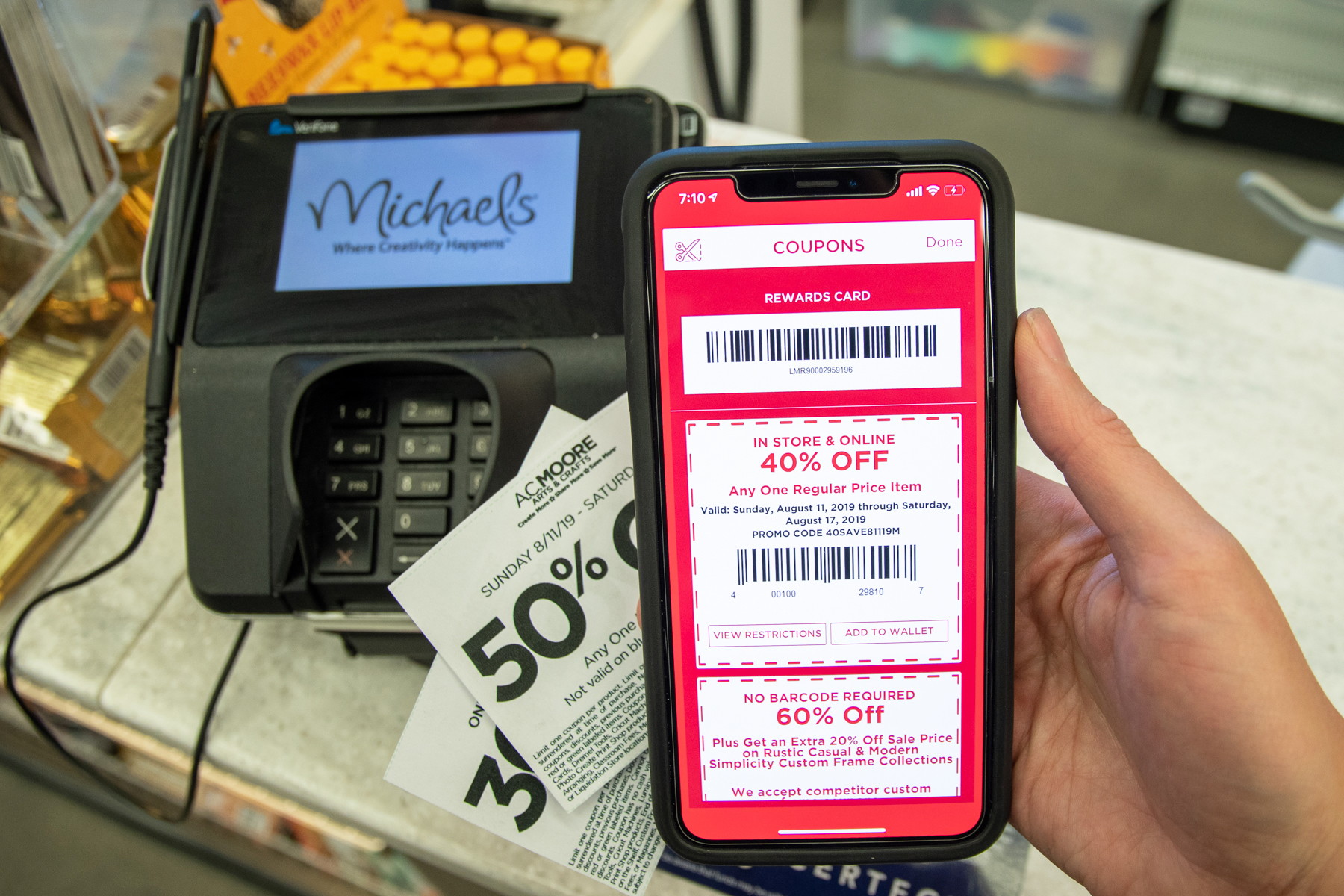 Coupon use is limited to one Michaels coupon per product per day, and one coupon of each type per transaction per day.
But note that the 40% off promo code on the Michaels site counts as the same 40% off promo code in the Michaels app, even though the code is slightly different (for example, one may have a random letter at the end).
28. Follow the Michaels

Facebook page
to get exclusive coupons.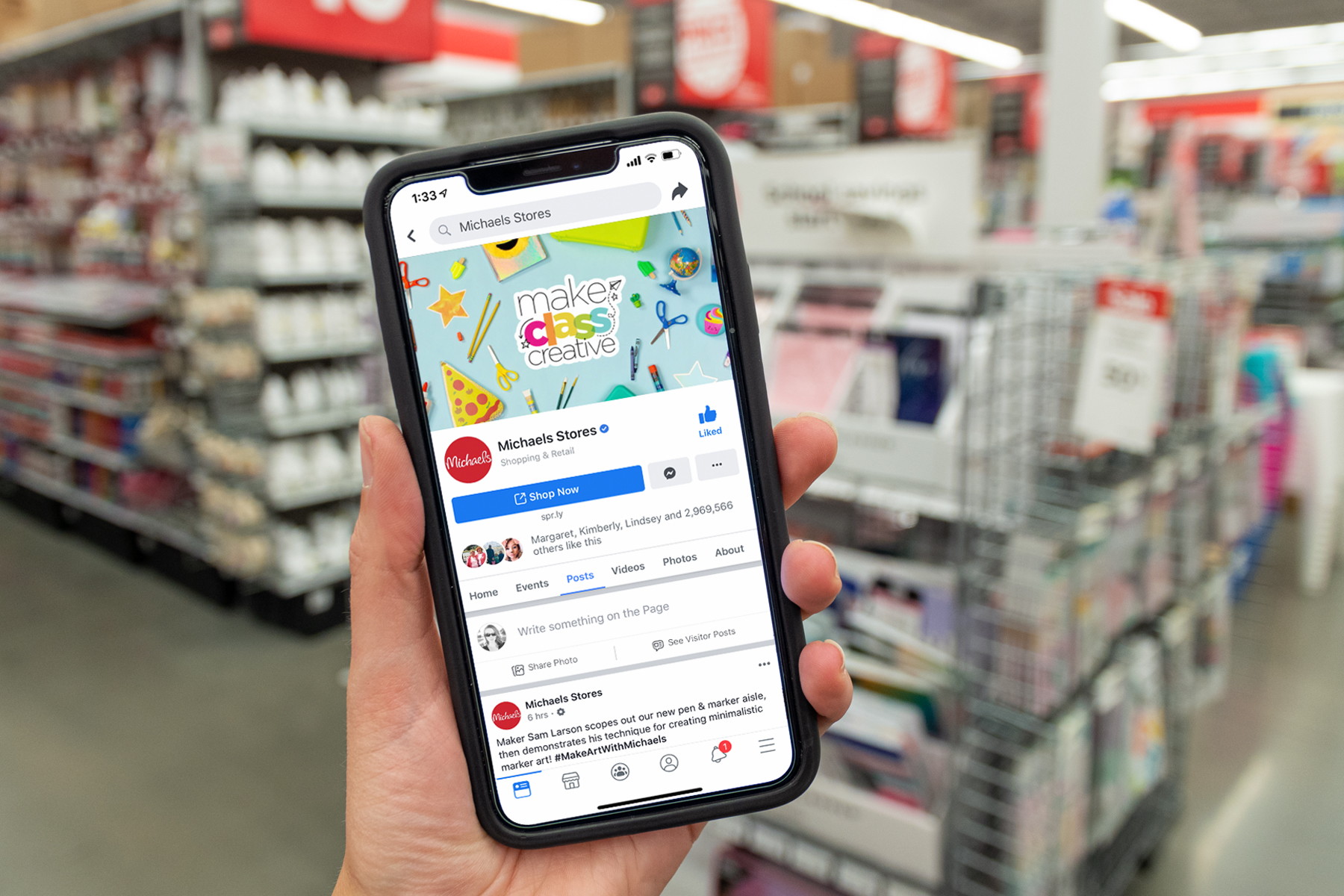 Don't have enough Michaels coupons yet? You can sometimes get exclusive coupons — usually for 40-50% off — just by following them on facebook.
Related links you'll definitely want to check out: