First things first — Family Dollar Store doesn't sell everything for a dollar or less.
It's more like if the dollar store and Walgreens had a baby, it'd be named Family Dollar Store. You'll find a lot of drugstore brands, unlike a regular dollar store. But the vibe and layout of the store still screams "dollar store."
Overall, Family Dollar keeps it simple and straightforward. But here are our favorite ways to maximize your savings:
1. Stack Family Dollar Smart Coupons (or manufacturer coupons) and Ibotta rebates for the most savings.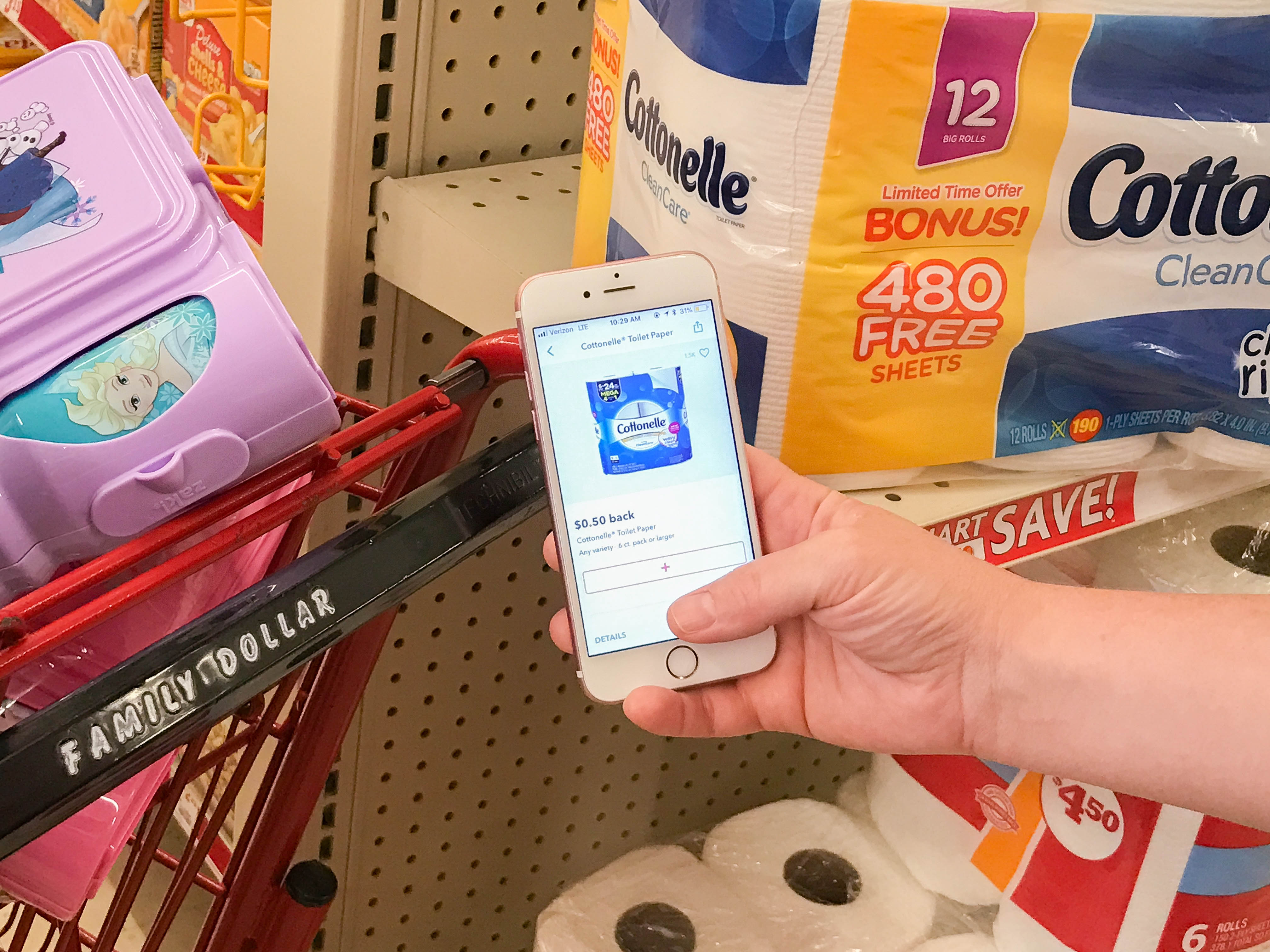 Family Dollar offers at least $150 in coupons and they call these "Smart Coupons" because they are attached to your phone number like a loyalty program.
You can "clip" these coupons in desktop or mobile view on your computer and then just enter your phone number when you checkout at Family Dollar.
Here's the tricky part — these are predominately manufacturer coupons, but every once in awhile you'll see a "store coupon" among the Smart Coupons. You can stack these with manufacturer coupons, but only if they indicate store coupon. These coupons will say "Family Dollar coupon."
Here are the coupon rules:
Use only one manufacturer and one Family Dollar coupon in a transaction.
You can only use four identical coupons per household per day.
You can't use more than two phone numbers per household. And only one phone number is allowed per customer, per transaction.
2. Text SMART to 28767 or download the Family Dollar Store app to access Smart Coupons.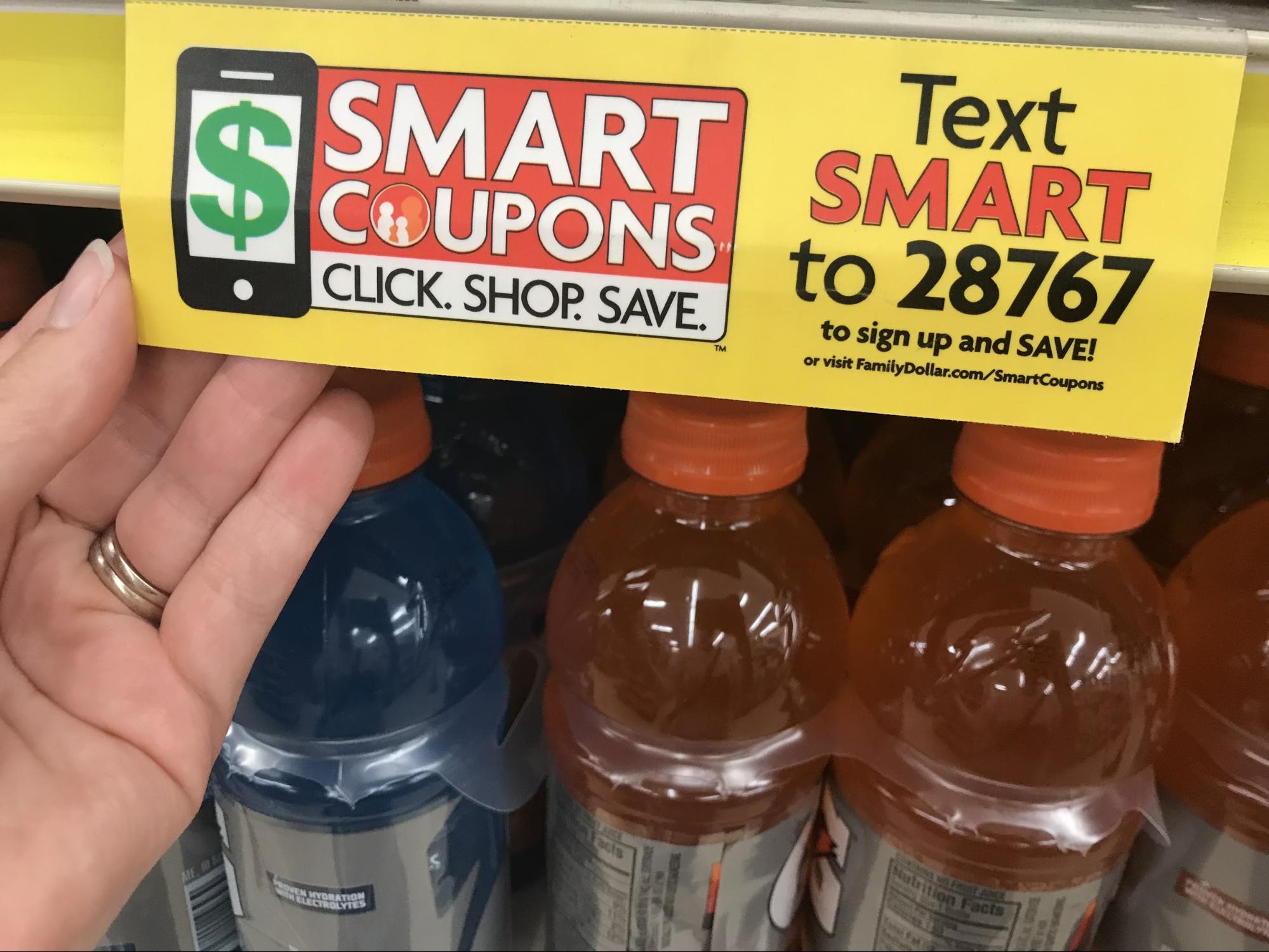 There are two ways to create an account and access Family Dollar Smart Coupons.
You can text SMART to 28767, which will register you for access to the coupons. After that, you can access and "clip" coupons from your desktop and enter your phone number to apply the coupons at checkout.
Or you can download the app, access Smart Coupons, clip them and scan your smartphone at checkout.
3. Memorize the order coupons are applied so you don't have any surprises at checkout.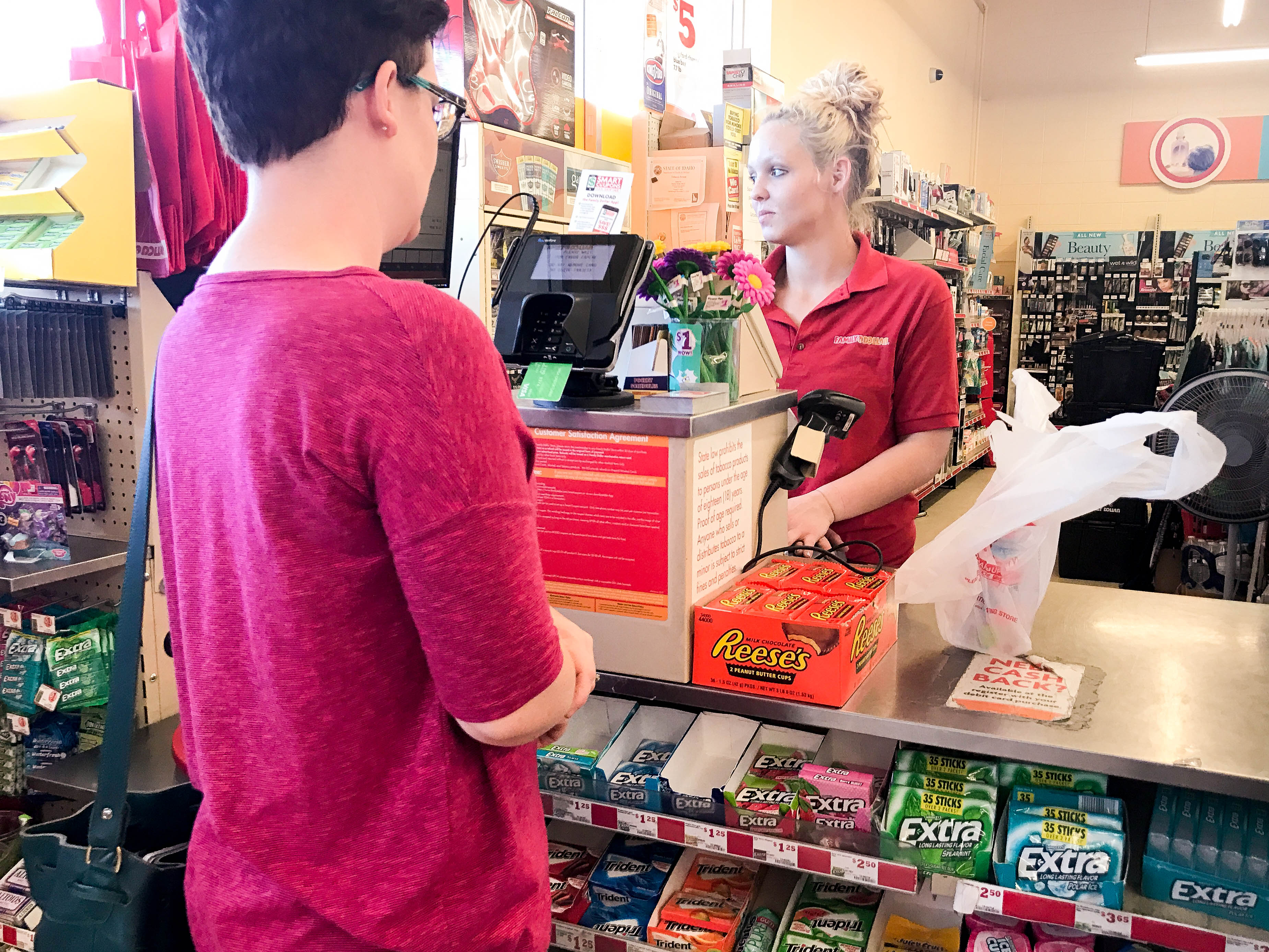 Here's the redemption order for coupons:
Manufacturer coupons: These coupons are applied to your item first.
Smart Coupons: Next, Smart Coupons are applied. (But only if they're Family Dollar store coupons and not manufacturer coupons.)
$5 off $25 or similar: These are applied last and your total must reach the minimum ($25) after all coupons are applied.
Ibotta rebate: Redeem Ibotta rebates anytime after you complete your purchase.
4. Aim for at least 50-60% savings when you use coupons at Family Dollar.
It's fairly easy to get items for half-price when you combine a coupon and a sale. Target this savings amount for all your purchases and you'll be safe.
5. Jump on clearance items that are less than $1.00.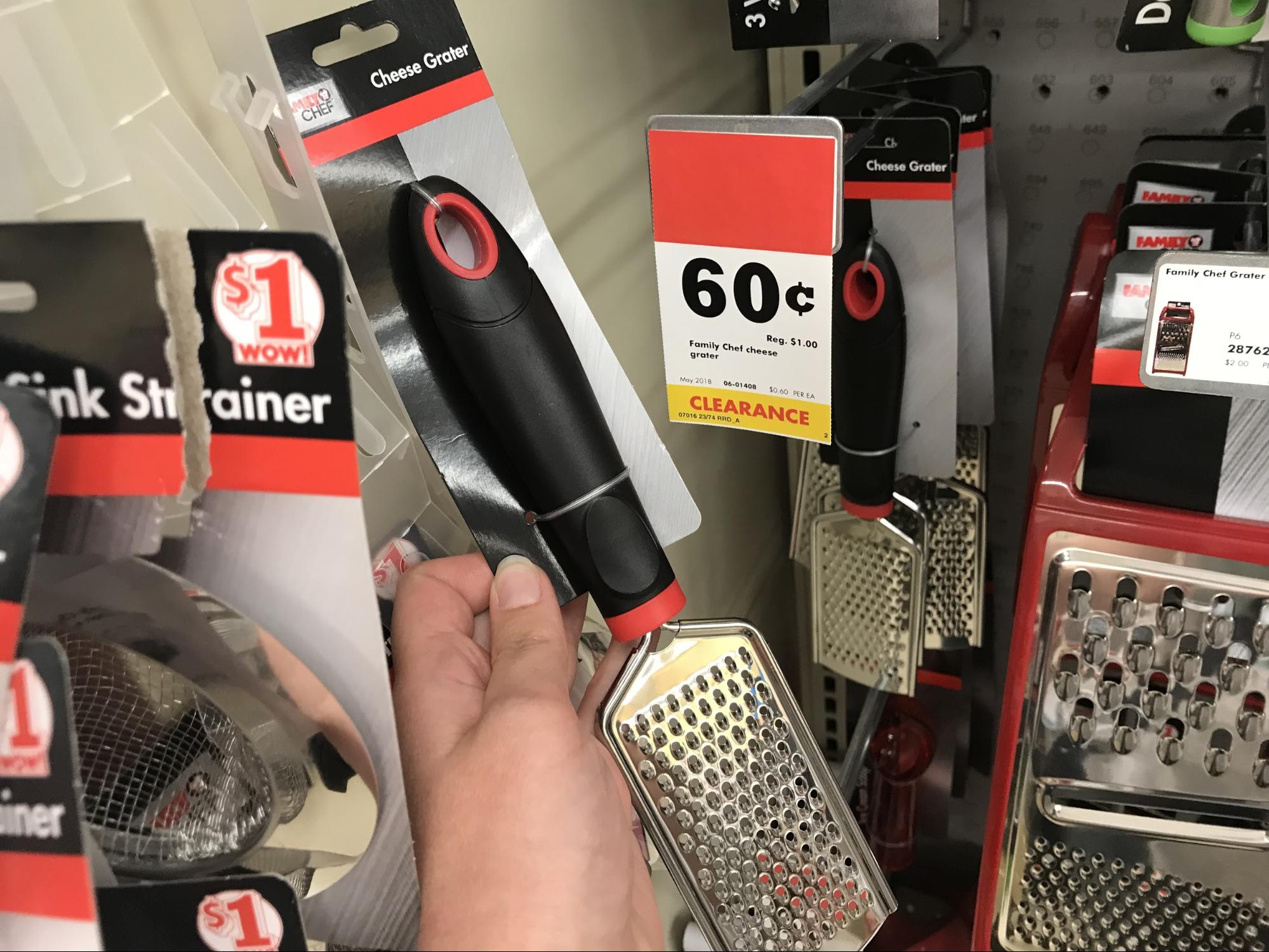 You can find items around the store that are under $1.00. I found a hand-held cheese grater for $0.60, rivaling
Walmart's
lowest prices on kitchen gadgets — $0.88 each in store.
6. Final markdown clearance items have an orange sticker.
You can find these on the shelf mixed in with regular-price merchandise or on dedicated "clearance shelves."
7. Buy pre-owned video games for less than they cost at GameStop.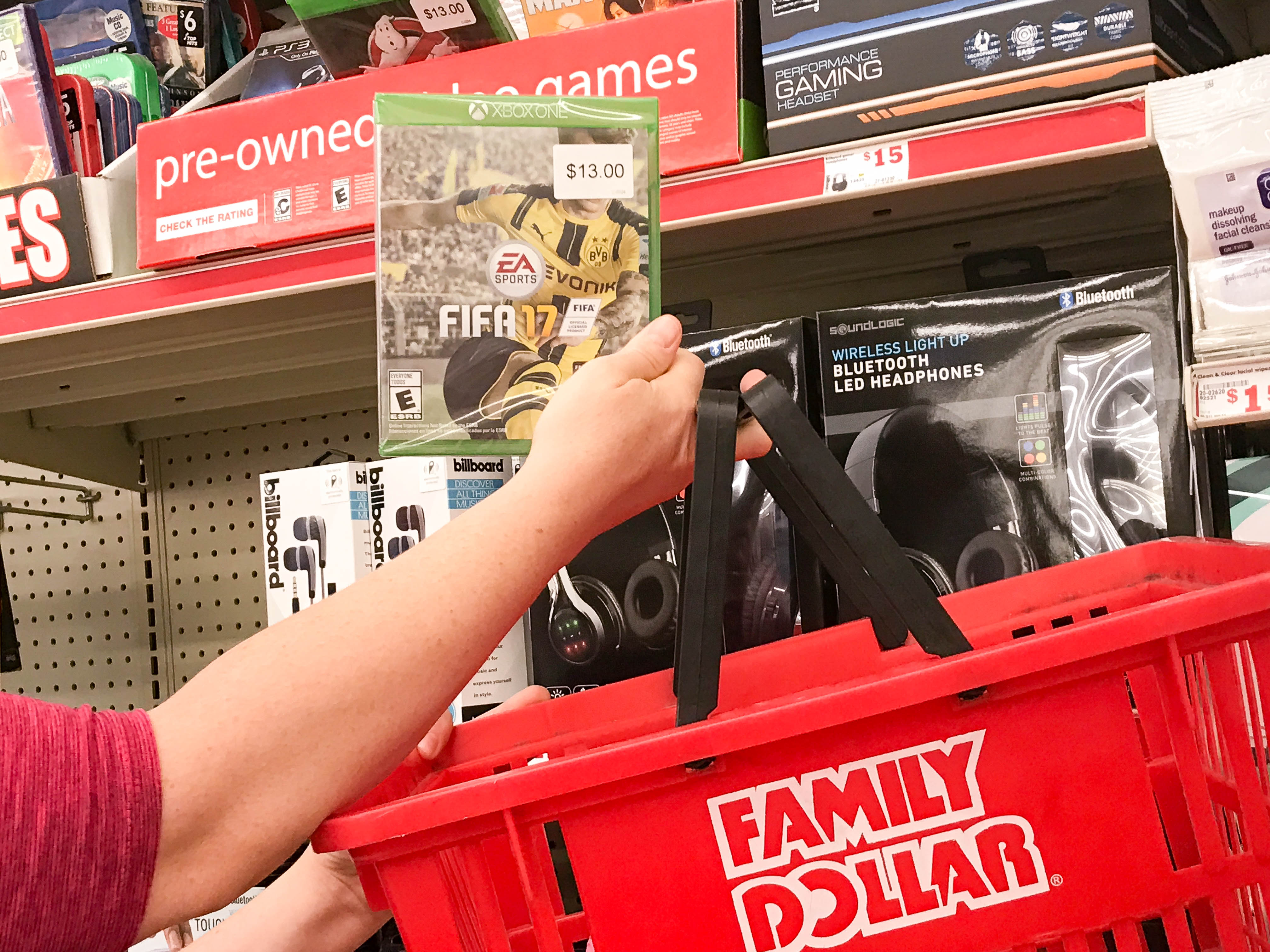 Family Dollar sells used video games for prices ranging from $8-$13 each.
Granted, you're not going to find MarioKart or Halo, but it's a cheap way to try out a new game or add to your collection. Like this one:
FIFA17 for XBOX ONE
8. Look for "Price Drop" signage — that's your signal to use your coupons!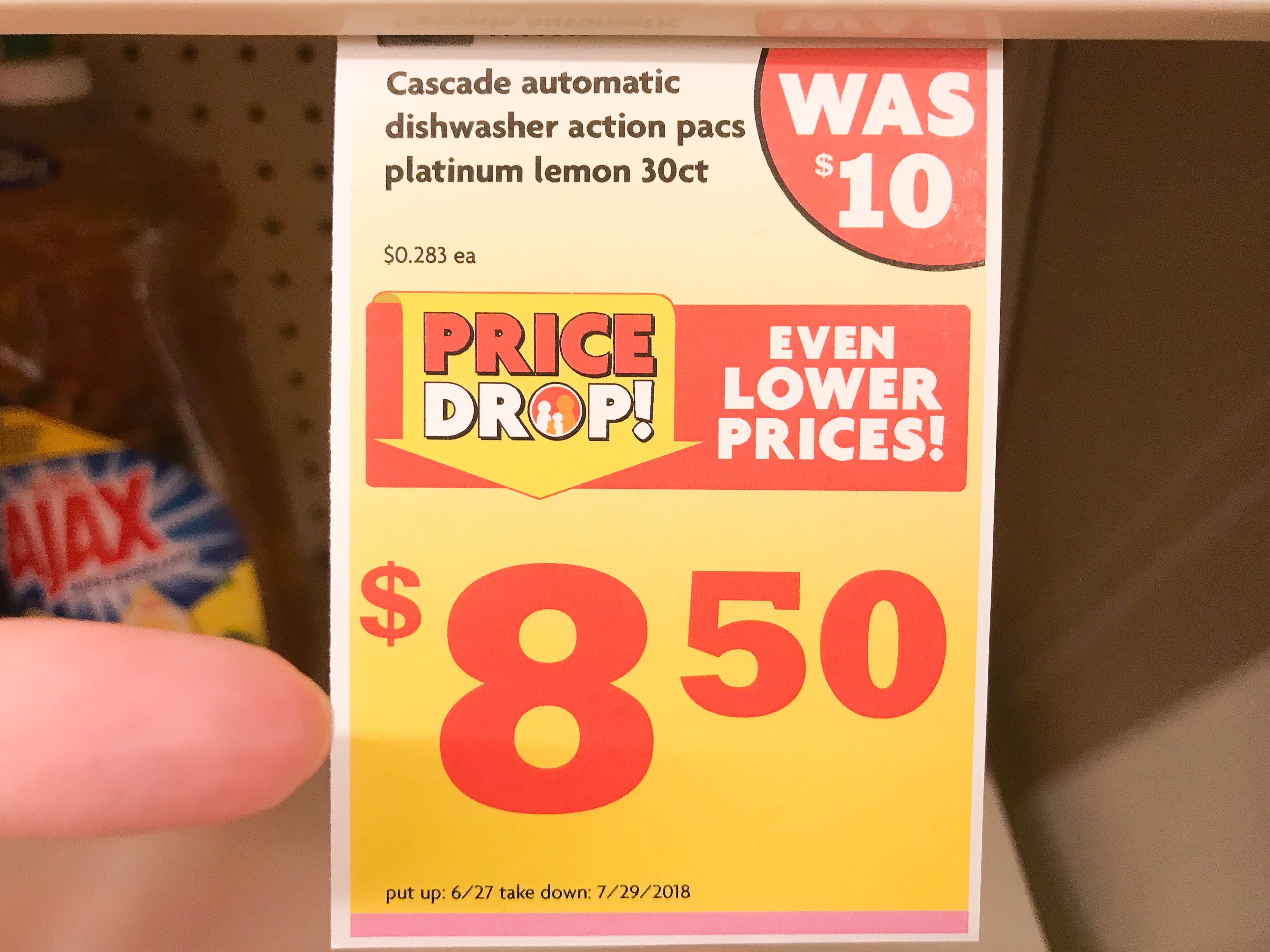 Find out which items received recent price drops online or just look for the tags in the store. These are sale items so you definitely want to stack a coupon or an Ibotta rebate with a price drop.
9. Or download the KCL app and let us do the heavy lifting for you.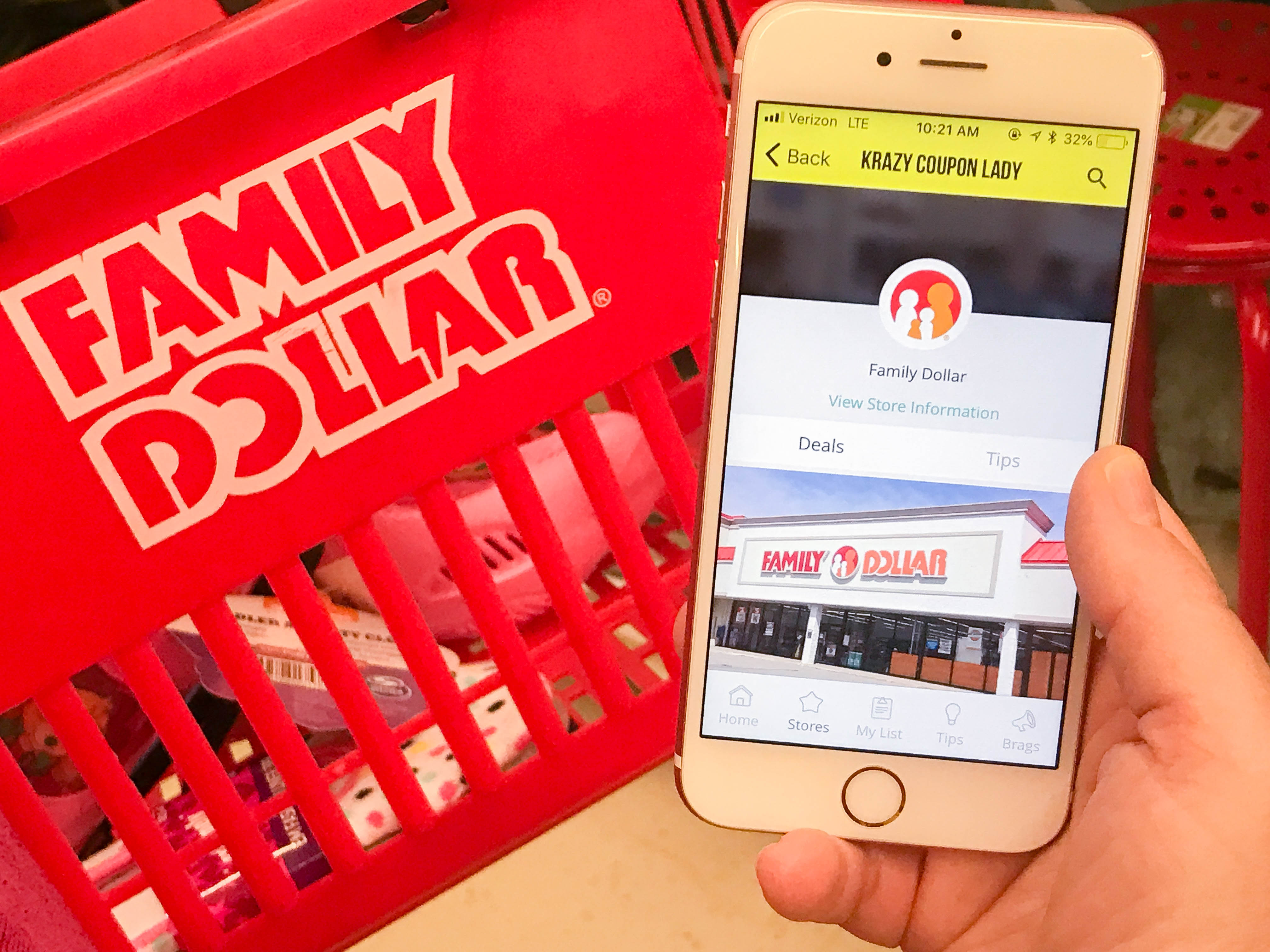 We do coupon matchups with Family Dollar sales whenever we see a new weekly flyer post to the website. Since the flyer isn't consistently released on a certain day, we check the Family Dollar website daily to see if we can find a killer deal to bring to you.
Best part? Most of the Family Dollar deals we post are stock-up prices.
Download the KCL app and select "Family Dollar" as one of your favorite stores in-app.
10. Shop brand-name $1 WOW! deals.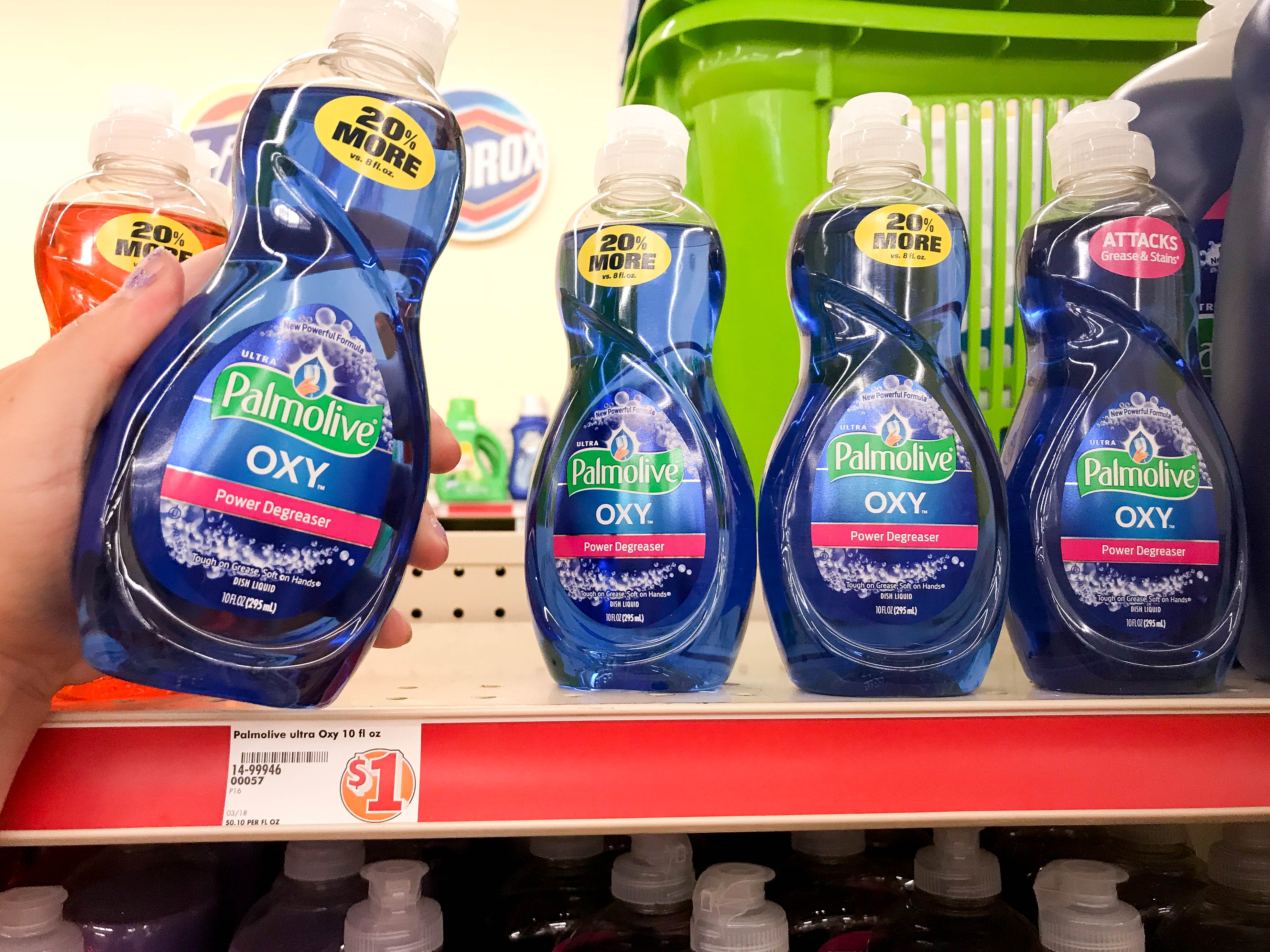 You can find tons of brands from the likes of Procter & Gamble, Pepsi or Hershey's for one dollar. Look for the sign in stores or check out current $1 WOW! offerings online.
Palmolive OXY is only $0.06/oz. at Family Dollar, but it's $0.10/oz. at Walmart. Stack this dollar purchase with a coupon, and you're couponing like a pro.
11. Check out Family Dollar brands, but prepare to be underwhelmed.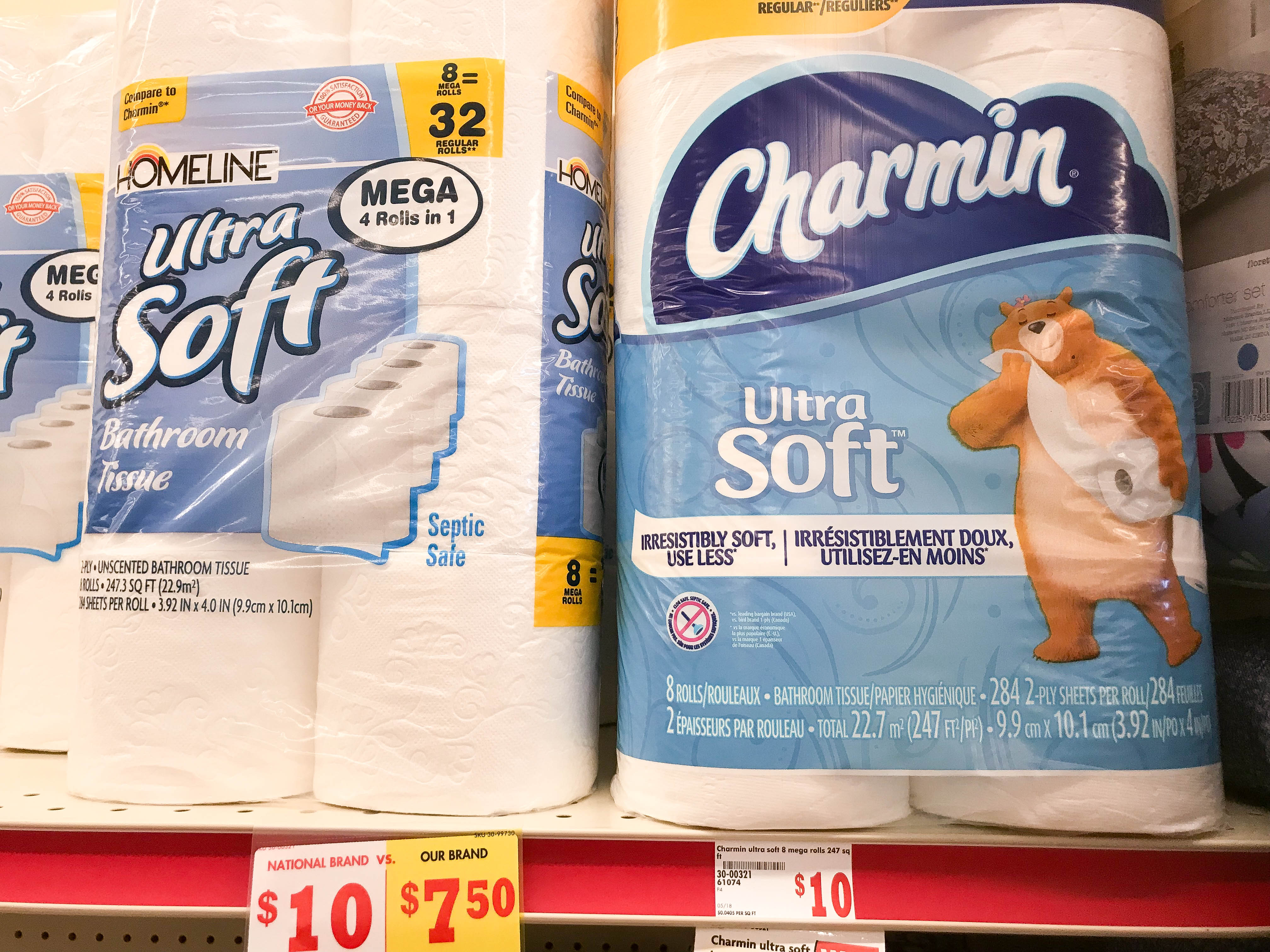 You'll see Family Dollar signage all over the store indicating a "Compare & Save" opportunity. Sure, if you compare Family Dollar's brands with name brand prices, the store brand is cheaper. But when you compare the store brand price with stock-up prices across the board, Family Dollar still falls short.
For example, a good stock-up price on name brand toilet paper (think: Charmin, Cottonelle, etc.) is $0.01-$0.02/sq. ft. Family Dollar's store brand toilet paper comes in around $0.03 per square foot.
You can get the best toilet paper deals when you use coupons on name brands.
12. Don't bother trying to use competitor coupons or get a rain check. Or a price match. Or a price adjustment.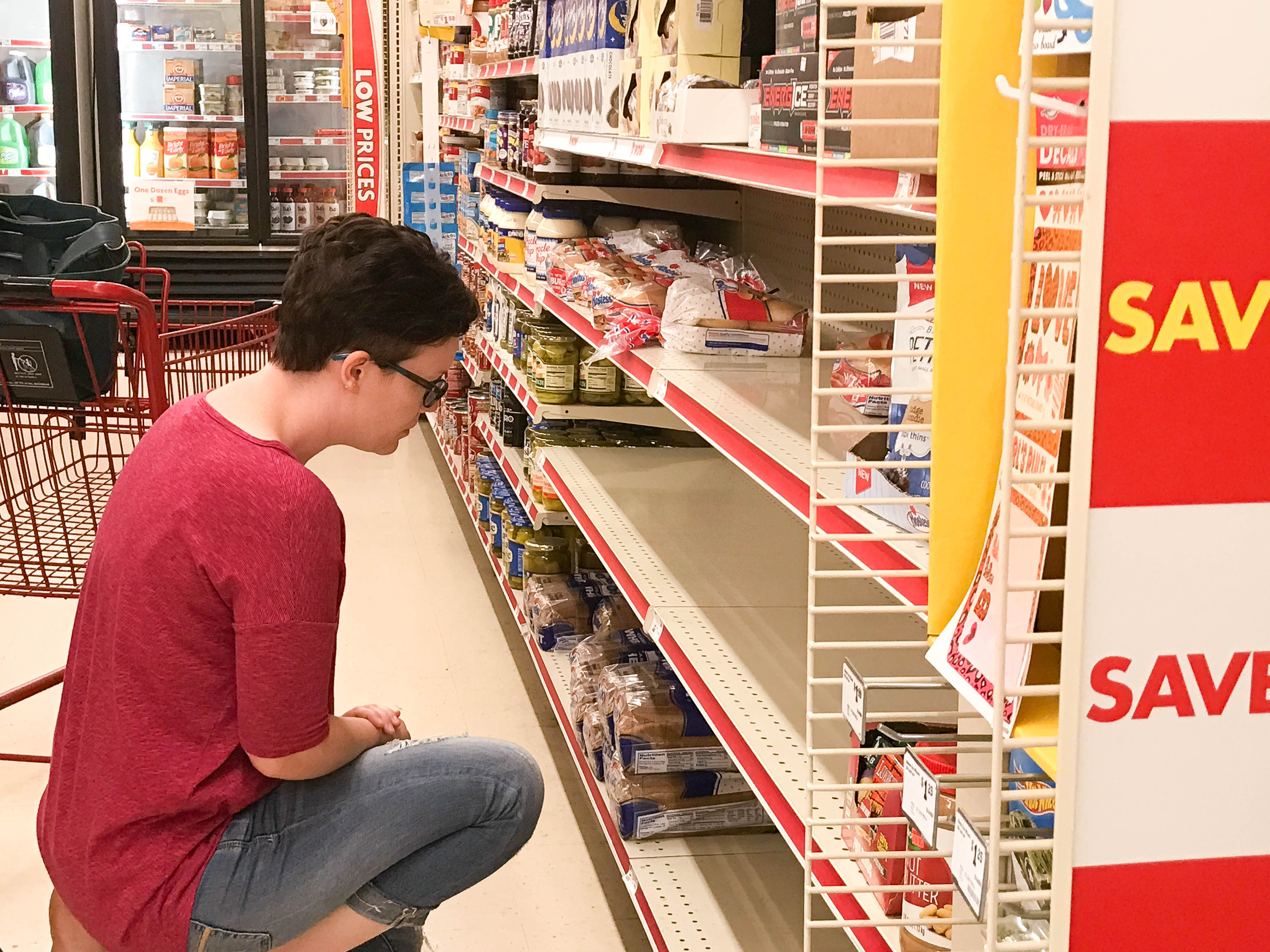 Family Dollar really doesn't play ball when it comes to direct competition with other retailers.
And if an item you have a coupon for is out of stock, you're out of luck.
13. Plan to shop in stores only.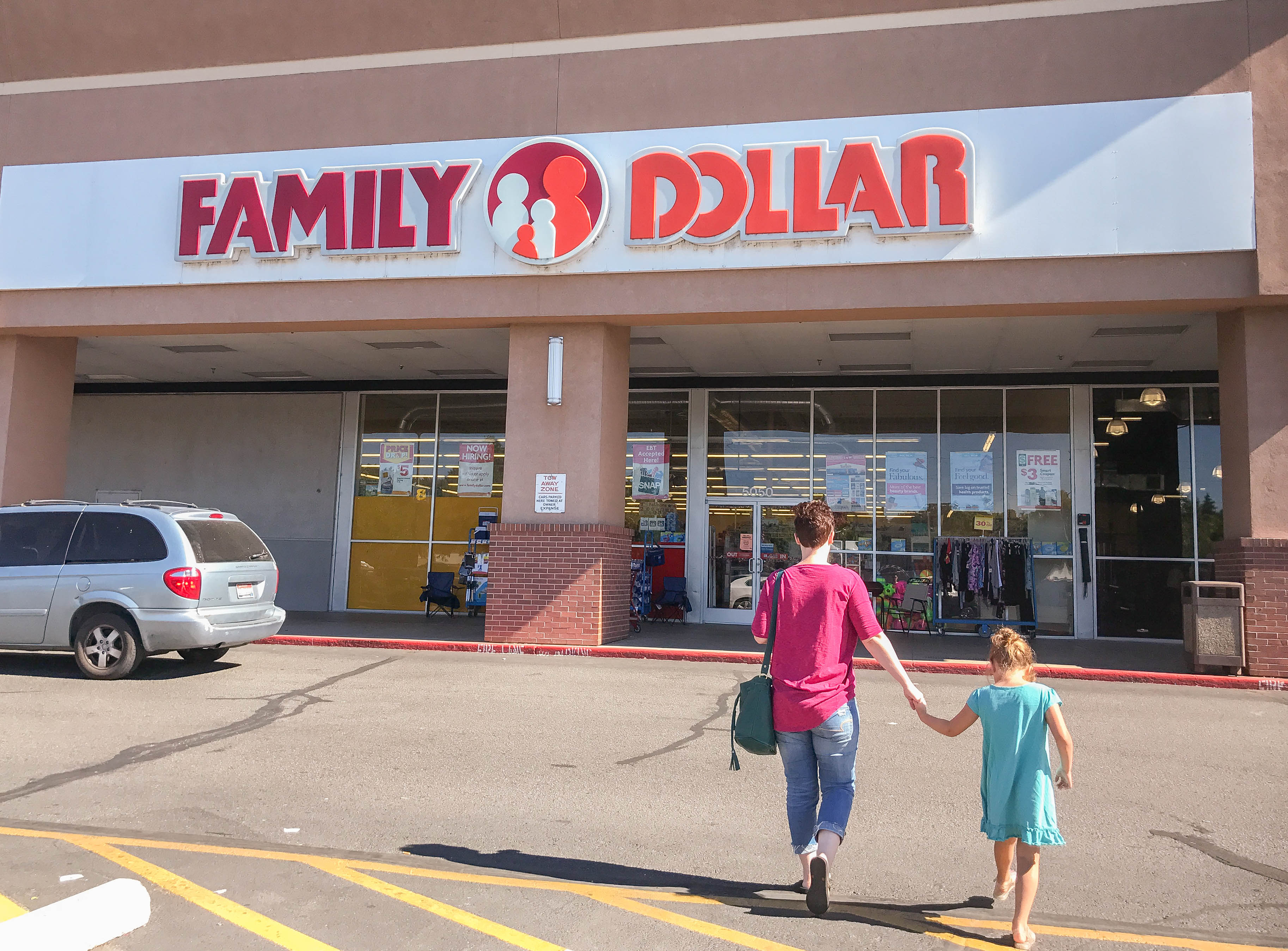 Like many other discount stores (looking at you, Ross), Family Dollar doesn't offer online shopping. You need to go in the store to buy items.
14. Use your EBT benefits to buy groceries at Family Dollar.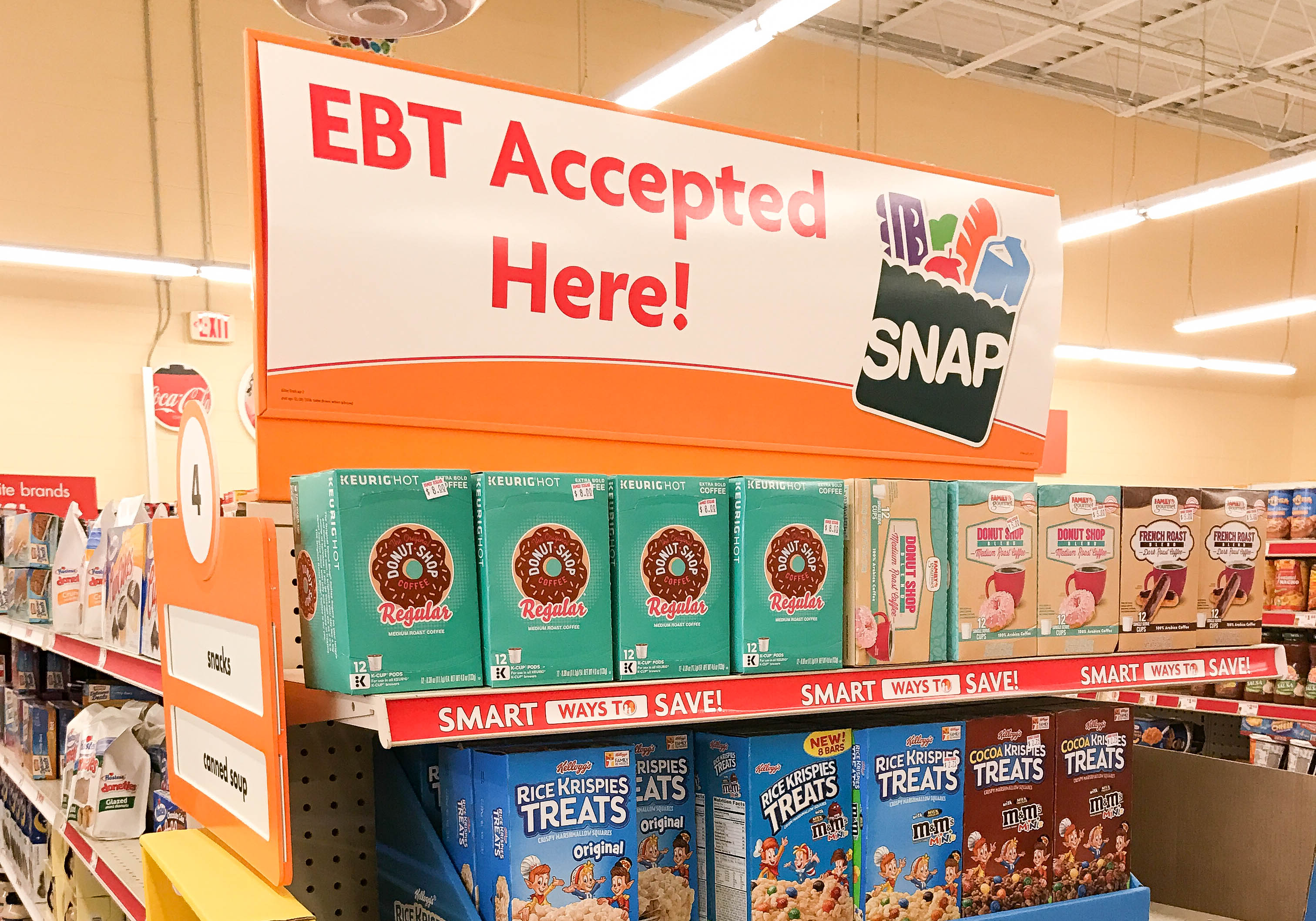 Like many grocery and drugstores (and Papa Murphy's!), many Family Dollar locations accept food stamps.
15. Buy kids' lunch boxes and home/seasonal decor at Family Dollar.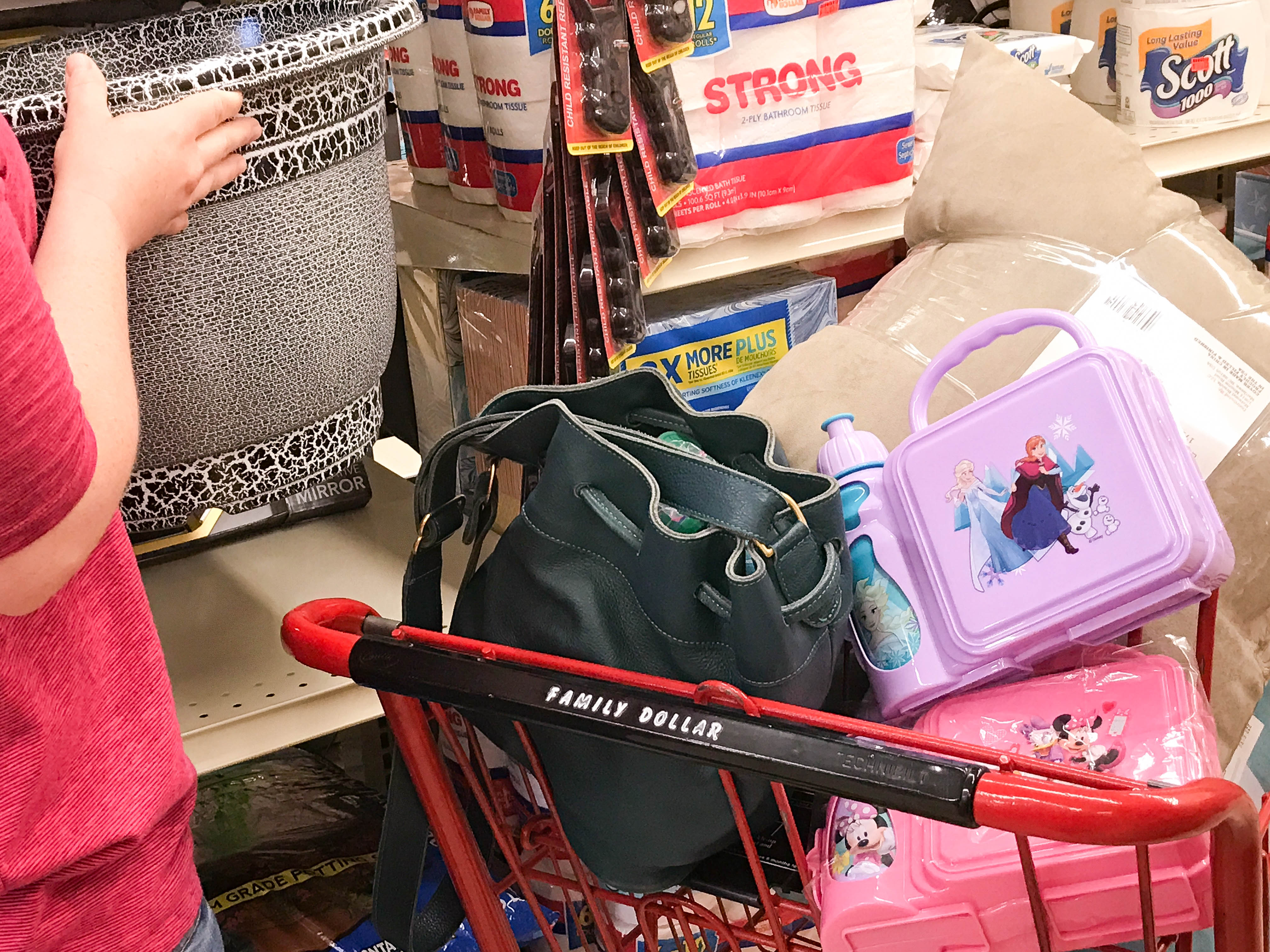 Truth be told, a lot of Family Dollar's prices are comparable to Walmart. But there are a few gems if you look hard enough. Lunch boxes are half the price of Walmart's, and certain home and seasonal decor comes in slightly lower.
That said, always double check Walmart.com to be certain Family Dollar is offering you the lowest price you can get on an item.
"Frozen" character lunch box
Family Dollar: $5.00
Walmart: $10.99
Outdoor throw pillows
Family Dollar: $5.00 each
Walmart: $6.94
12″ plastic planter
16. Skip buying laundry detergent and small appliances.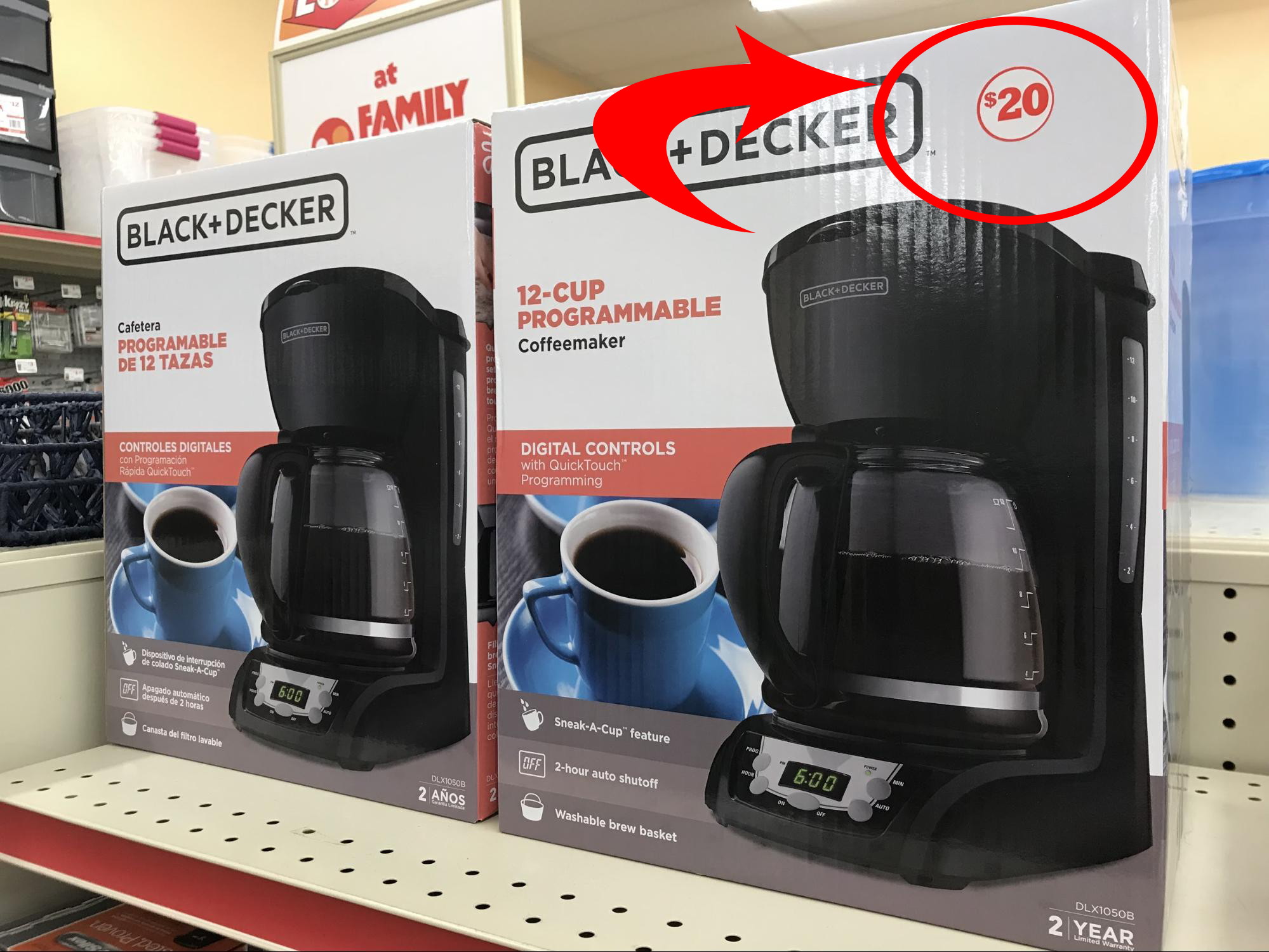 Even if you use coupons at Family Dollar, it won't be enough to get the best laundry detergent deals, because Walgreens and Target consistently come in with lower prices after coupons.
Learn how to never pay full price for laundry detergent again.
Small appliances are often the same price (or cheaper) at Walmart than at Family Dollar. This coffee pot is $20 at Family Dollar and $19.77 at Walmart.
SaveSave
SaveSave