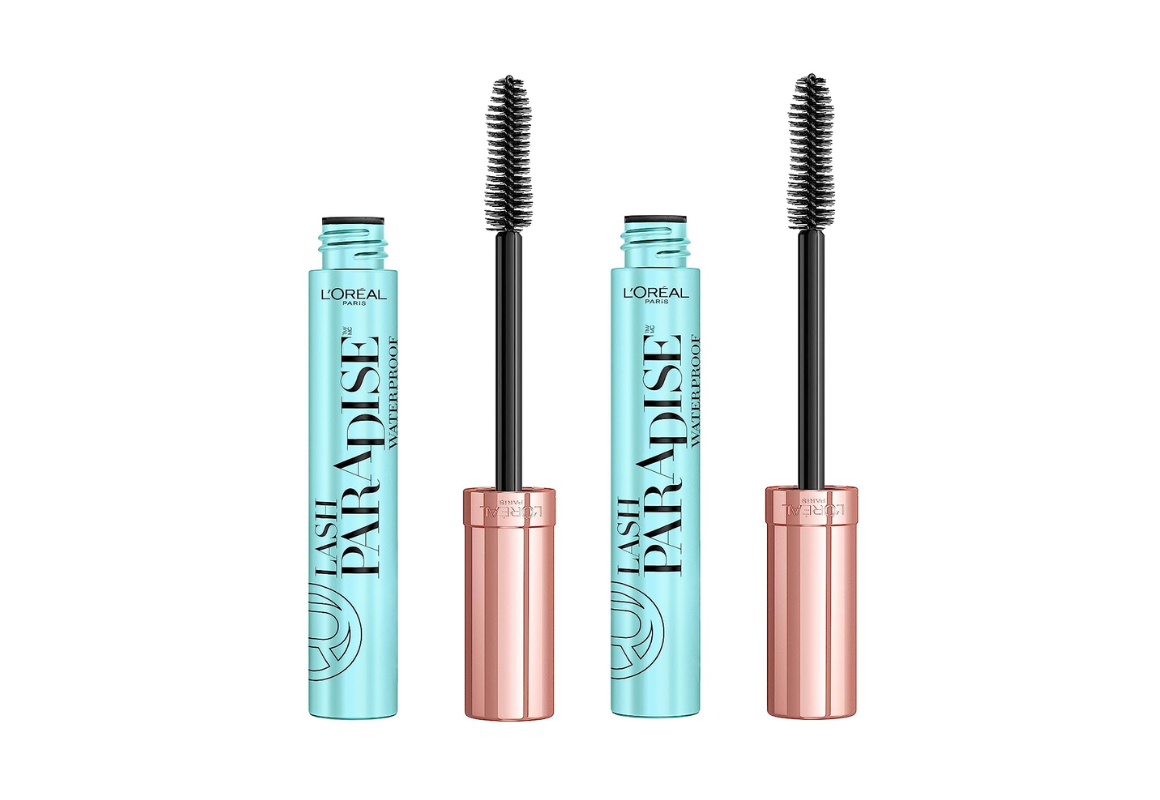 As low as
$12.46
$19.98
(38% Off)
5% or 15% off with Subscribe & Save
The product image shown in the header is for illustrative purposes only and isn't an exact match to the item we've written about in this post. The product is a different size, color, and/or variety.
I spotted an awesome Amazon beauty deal for the L'Oreal Paris Lash Paradise Mascara 2-pack. The mascara is currently on sale for $14.66 and features an additional discount through Subscribe & Save of up to 15%. You could pay as little as $12.46 for two tubes.
Check out some reviews before purchasing this deal:
"My Daughter told me about this mascara and I have to be honest I was very skeptical. I have VERY sensitive skin and makeup is NOT easy to find that agrees with me. She asked for some of this for her birthday and asked me to try it. So I reluctantly agreed. Woooooooow, I had to eat "crow", because she was correct this mascara is amazing. it stays on ALL day!! it comes off so easily, and the waterproof mascara has zero effect on me. I now subscribe to this and have it automatically delivered to me."
"Produces long thick black eyelashes with absolutely no flaking while wearing glasses!
Baby shampoo is what I use to remove this mascara. Shampoo your lashes using warm water then rinse and repeat!"
Learn how Amazon Subscribe & Save works. And note that subscriptions can be canceled at any time with no obligations — find out how to cancel Amazon subscriptions.
Are you searching for creative ways to save on beauty products? Test out some of these DIY beauty hacks that will ensure you're getting the most out of your makeup items.
If you're looking to save money while shopping at any retailer, then you'll want to learn more about couponing. Fortunately, we have a free guide to couponing that can help you get started. This guide will introduce you to the basics of couponing and provide you with the easiest ways to save money on your purchases.
Text AMAZON to 57299 and be the first to know about the best Amazon deals.