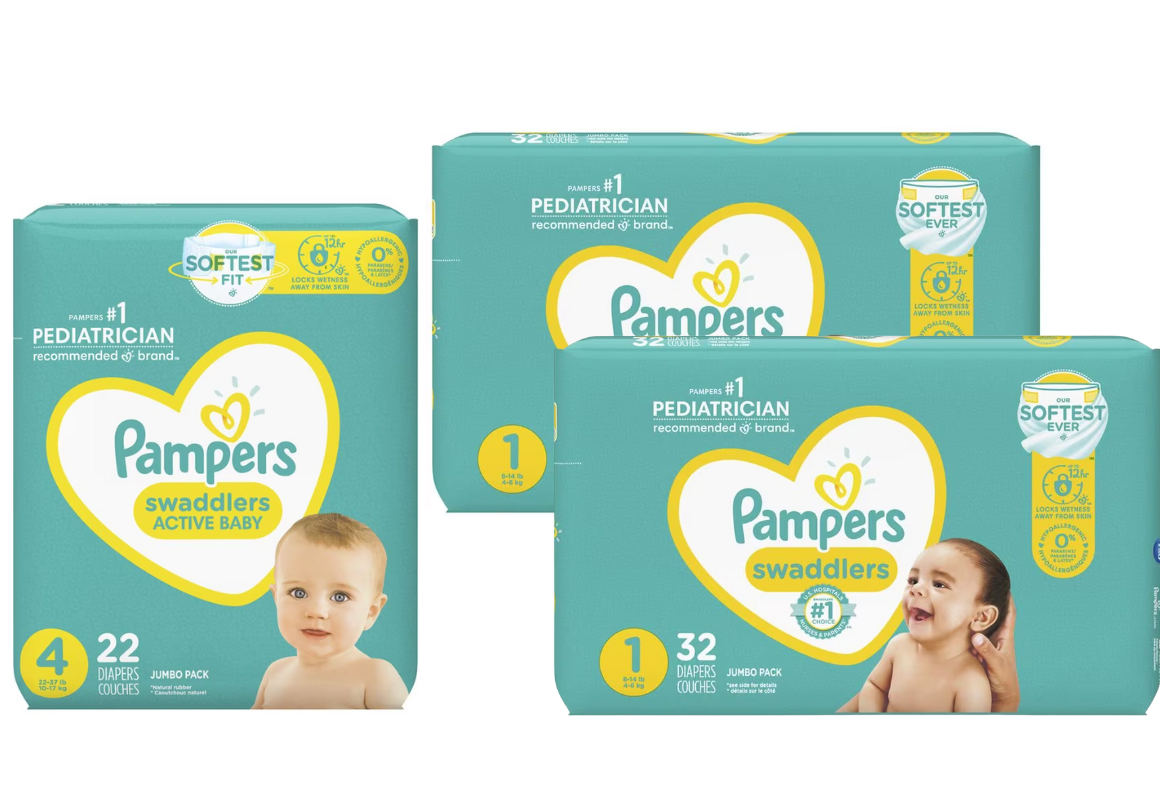 Must buy 2+
Buy 3, receive $5 Register Reward
Spend $20 on P&G, receive $5 Register Reward
MOBILE COUPONS NEEDED
$5 Walgreens Cash when you spend $20, Walgreens App Coupon (Select Accounts)
$3.00/2 - Pampers Swaddlers, Pure or Baby Dry Diapers, Walgreens App Coupon
PRICE SUMMARY
Pay $28.50, receive $10 in Register Rewards and $5 Walgreens Cash
Get all the new deals and savings hacks straight to your inbox
I haven't seen a good Pampers deal at
Walgreens
in a while, so now would be a good time to stock up. Pampers diapers and training pants are on sale for $10.50 each when you buy two or more. Check your
account
on the Walgreens
app
or
website
to search for digital coupons available. I found $3 coupons for both Pampers Cruisers and Swaddlers. Keep in mind there's a limit of two for each product, so I'd recommend buying up a size for the third pack or buying one in the same size but a different line (Swaddlers, Cruisers, etc.).
On that same coupons page, look for a booster coupon for $5 Walgreens Cash when you spend $20. These types of coupons vary by account, so yours may look a little different if there's one available. You'll get the best deal buying three in-store, so you can earn two $5 Register Rewards. One reward is for buying three and the other is for spending $20 on P&G products.
Diapers can be expensive, and since they're an everyday essential for your little ones, the price can really add up over time. Let the experts at KCL help you save big on diapers or even get diapers for free. Be sure to explore the rest of these baby freebies. Additionally, take advantage of our top recommended freebie deals to score free goodies for the entire family.
Expecting parent? Learn all about diaper math and how many diapers your baby will need. I also suggest looking at how to budget for a new baby to get more for your baby while spending less.
Store sales and promotions can vary by region. Before shopping, check your local ad to confirm that this deal is available in your area.
Text WALGREENS to 57299 and be the first to know about the best Walgreens deals.