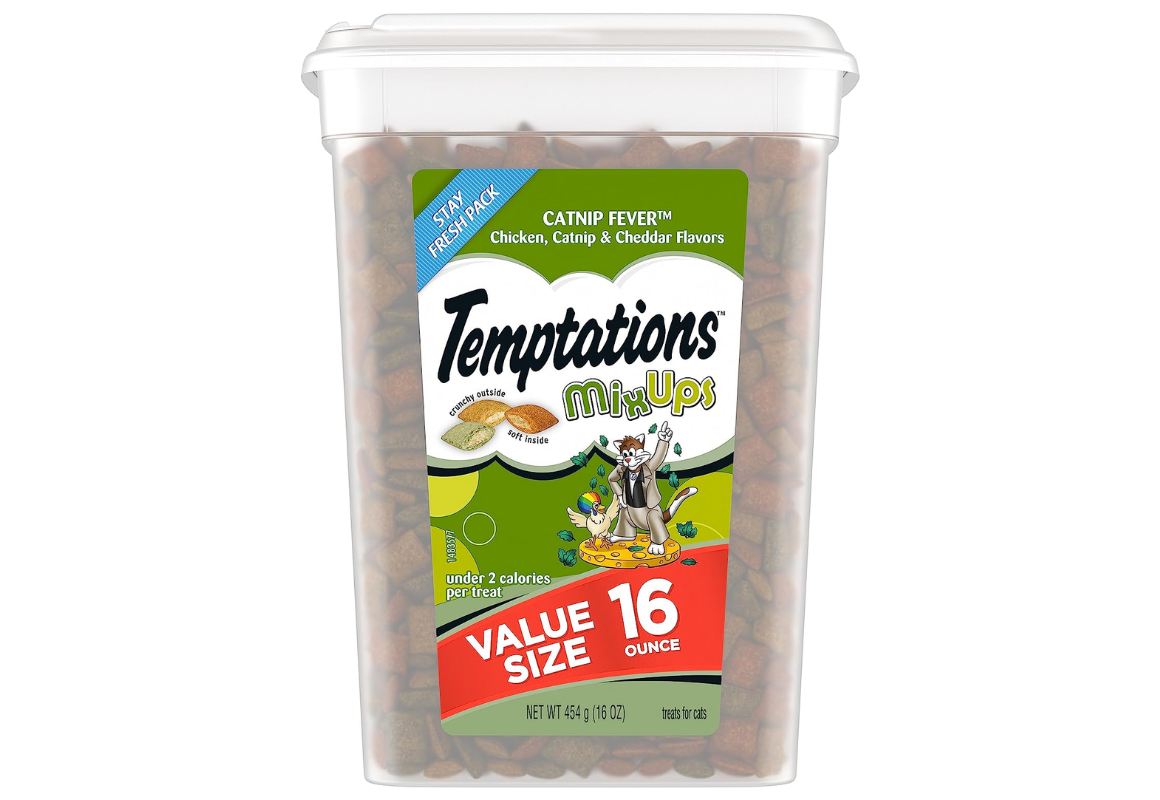 As low as
$7.63
$8.48
(10% Off)
5% or 10% off with Subscribe & Save
The product image shown in the body is for illustrative purposes only and isn't an exact match to the item we've written about in this post. The product is a different size, color, and/or variety.
Snag a 16-ounce tub of Temptations Mixups Cat Treats from Amazon for just $7.63. To score this price, you'll need to check out through Subscribe & Save to earn the program's discount between 5% and 10% off.
Have you ever tested Subscribe & Save before? It's Amazon's way of saving customers big on their frequently bought products. Learn more about Amazon's Subscribe & Save program and how it works. Want to unsubscribe from a product? Cancel Amazon subscriptions in three easy steps.
Check out the KCL Pet Deals page, which contains tons of price drops and discounts on litter, treats, pet food, pet toys, and other products. Read over the ultimate guide to saving big on pet essentials.
Text AMAZON to 57299 and be the first to know about the best Amazon deals.