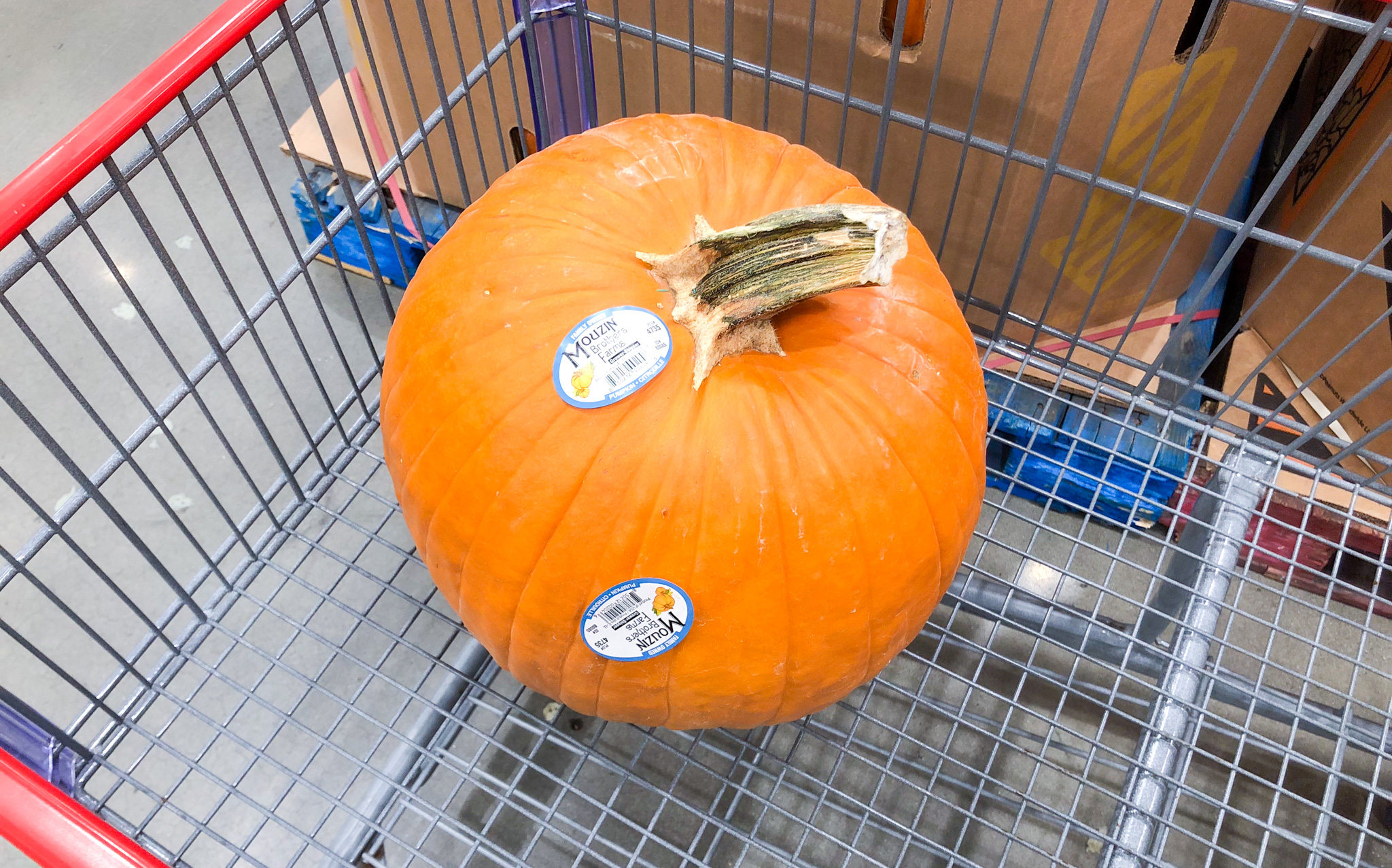 Get all the new deals and savings hacks straight to your inbox
Shop at Costco and seize the opportunity to snag a Jumbo Pumpkin for just $6.99 each. Keep in mind that pricing may vary based on your location, so be sure to check with your local Costco for the most accurate pricing information.
Fall enthusiasts, do you have a passion for all things pumpkin? If so, you're in for a treat. Our team discovered 72 pumpkin spice-infused foods and products that'll enhance your autumn experience. From pumpkin-flavored cookies, cereal, and coffee to an assortment of delectable snacks, there's something to satisfy every pumpkin lover's craving.
But the pumpkin craze doesn't stop at foods. Dive deeper into the fall spirit with pumpkin-scented trash bags, candles, body scrubs, vibrant mums, and way more to get your home ready for fall.
It's not too early to look for a costume, either. We've got the inside scoop on where to find the best deals on Halloween costumes.
Please note that these jumbo pumpkins are only available at the warehouse. Remember to have your membership card with you during your upcoming visit to Costco. Additionally, please take into account that Costco has implemented strict regulations regarding the sharing of Costco membership cards. To make use of your Costco membership card, it's now mandatory to have your photograph on it.
Become a Costco member by signing up for a membership. To learn more, read our complete Costco membership guide.
Check out the hottest Costco Coupon Book deals and snag savings on tech, apparel, furniture, and more.
Our team gathered up the best Costco Warehouse savings tips. This article has 27 tips to help you maximize your savings at Costco.
Do you love to save money? Join The Krazy Coupon Lady Insider program for free and access exclusive deals, insider tips, and daily discounts. Stay updated on the best deals at KCL this week. Don't forget to set up your customized deal alerts for your favorite stores and brands on the KCL app.
Text DEALS to 57299 and be the first to know about the hottest deals each day.