We're reader-supported and only partner with brands we trust. When you buy through links on our site we may receive a small commission at no extra cost to you. Learn More. Product prices and availability are accurate as of the date and time indicated and are subject to change.
If you're wondering where to save on Halloween costumes this year, we've got the deets. In 2022, the National Retail Federation expected Americans to spend a record high of $10.6 billion on Halloween. Nearly 5% more than the $10.1 billion spent in 2021. This averages out to about $100 per person! That's a lot to spend on a single night of candy-collecting. As always, we're not okay with spending like the average consumer. We looked through sales from the past two years to make predictions on when and where to shop to get the best Halloween deals.
Overall, Walmart and Target often have the best prices all season. Especially if you want to shop early (some stores had Halloween stuff out as early as July!) and check costumes off your fall shopping list. But you can score some pretty deep discounts if you wait until mid-October at retailers like Kohl's, Zulily, and JCPenney. Keep reading to find out where to save on Halloween costumes and when you should start looking for deals. Plus, we include a few deals on when to expect Halloween clearance sales to stock up for next year.
For more smart shopping tips and savings hacks, text HACKS to 57299, and download the Krazy Coupon Lady app.
Save big with DIY and free costumes.
The go-to tip for where to save on Halloween costumes is to shop your closet. You can spend a few dollars at Michaels on some ribbon and turn a basic black dress into a witch costume. There are hundreds of DIY Halloween costume ideas and they're almost always going to save you money. Try hitting up the dollar store for super cheap DIY Halloween costume ideas, too.
Where to find cheap or free costumes
Buy Nothing Groups: These groups (usually on Facebook) are based on trading goods and services without any money being passed.
Facebook Marketplace
Summer yard sales and garage sales
Dollar Store
Labor Day sales
Summer clearance sales
Grab $5 costumes at Walmart early in the season.
Walmart has already replaced much of their summer inventory with Halloween costumes, accessories, and makeup. For the past few years — 2023 included — Walmart rolled out $5 costumes on Aug. 31. We see prices start as low as $5 to $10 the moment they hit the shelves — no sales or rollbacks required. Waiting for a discount or clearance deal like you do at other stores isn't necessary. We've also got a bunch of tricks you can use to get the best Halloween deals at Walmart (hint: the Walmart barcode scanner is a lifesaver when you're shopping for costumes in-store).
We did see inflatable Halloween costumes for adults hit nearly 40% off in mid-September of 2022. So though the sales aren't frequent, they do happen.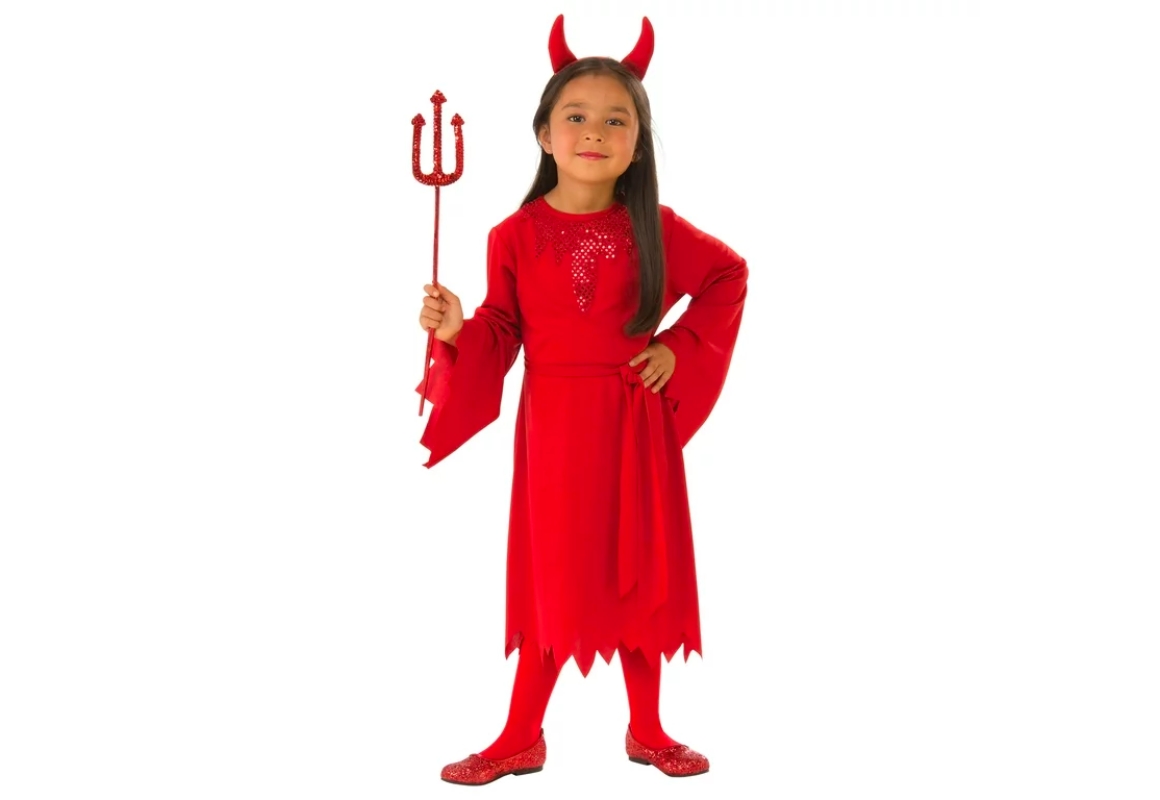 Shipping:
Free with Walmart+ or on orders of $35+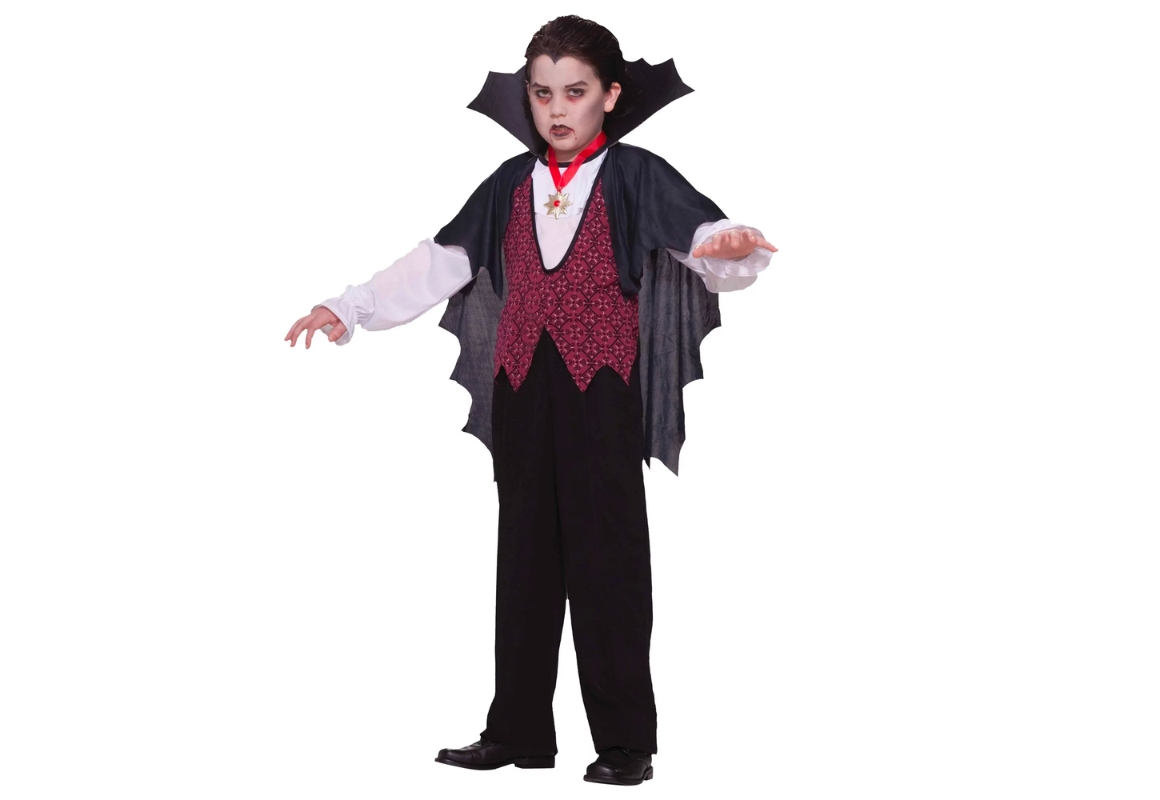 Shipping:
Free with Walmart+ or on orders of $35+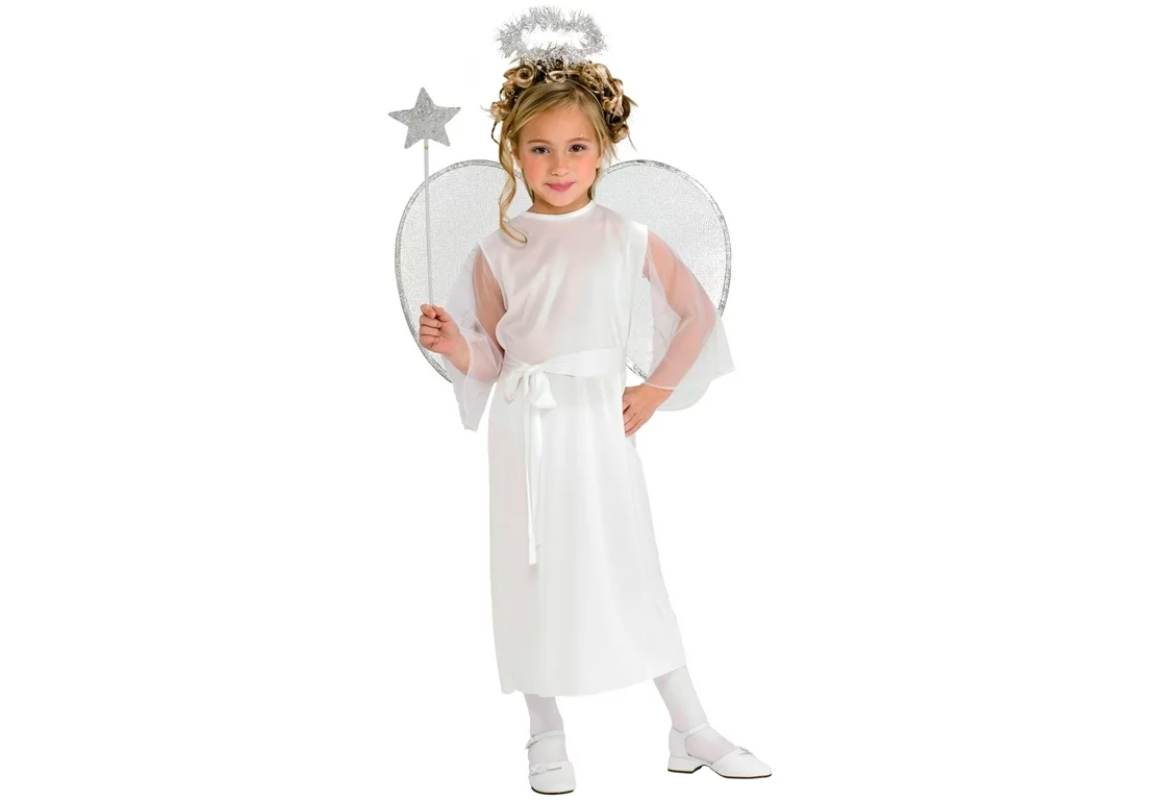 Shipping:
Free with Walmart+ or on orders of $35+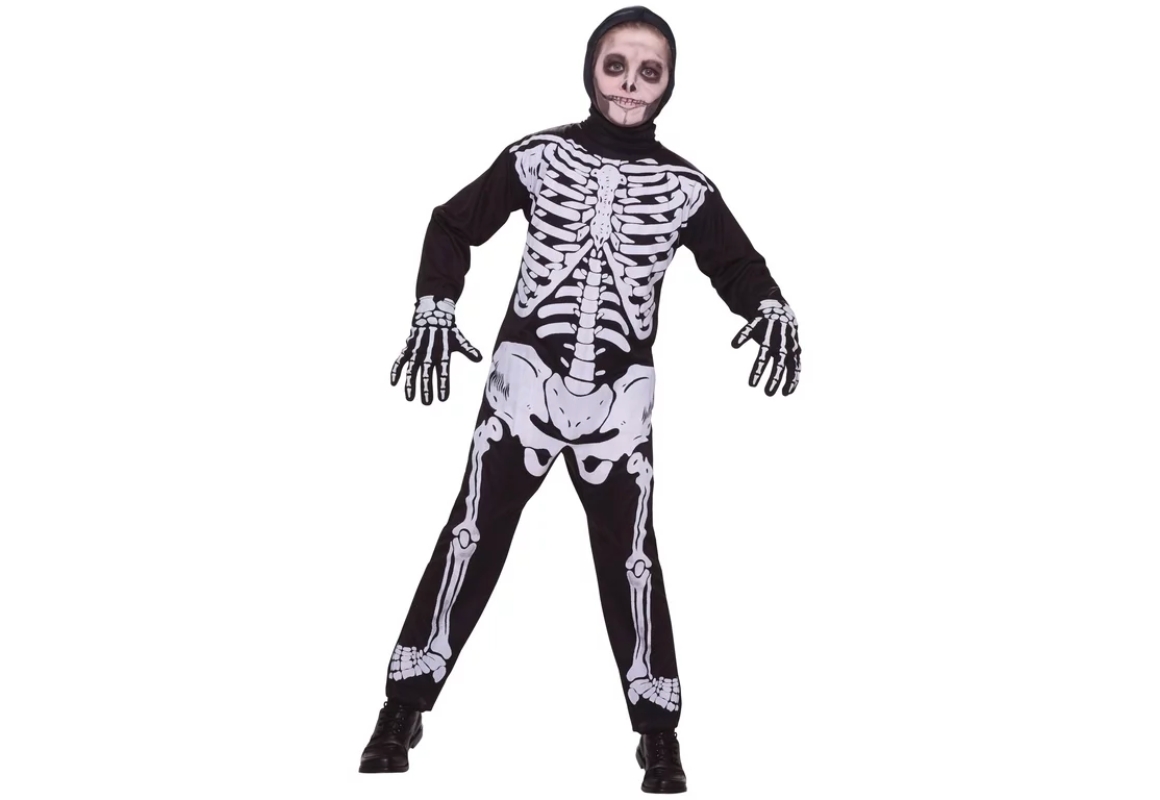 Shipping:
Free with Walmart+ or on orders of $35+
Best time to shop
Early. Since Walmart rarely discounts costumes much more than 10% to 15%, your best bet is to snag the $5 costumes when they appear on shelves in late August. Hit your local store as soon as it opens for the best selection each day.
When to expect clearance sales
Walmart normally drops Halloween costumes, decor, and candy to 50% off the day after Halloween. Just a few days later (usually around Nov. 3 or 4) you'll see markdowns of 75%. If you find things you can use the following year, early November's Walmart clearance is the ideal time to shop for the lowest prices.
RELATED: 19 Inexpensive and Delightfully Easy DIY Halloween Decorations
Target has 30% off costumes right now (but there will likely be two more sales).
Target released their 2023 Halloween costumes in August and we even saw some new adaptive Halloween costumes as low as $15. Plus, right now you can get 30% off all Halloween costumes through Saturday, Sep. 23, 2023. Don't forget Target RedCard holders get an additional 5% off! In 2022, the discount was only 20% so this year's sale is even better.
We typically see three sales events in the fall where you can score deals on costumes. And the longer you wait at Target, the bigger the discounts get. After the 30% discount ends, we'll likely see BOGO 50% off, which works out to a 25% discount. Finally, the highest discount comes during a one-day sale we will likely see in October. In 2022, we saw 30% off as the biggest discount in October, so this year maybe we'll see 40% like we did in 2021!
1. Target Circle Deals start in mid-September. Here's what we saw last year:
20% off Halloween Costumes & Accessories (Sep. 18, 2022)
20% off Matching Family Halloween Pajamas (Sep. 25, 2022)
10% off Pet Halloween Costumes, Accessories & Treats (Sep. 25, 2022)
20% off Pet Halloween Costumes (Oct. 9, 2022)
2. BOGO Sale in early October:
Target ran this sale on the first Sunday of October for the last two years. In 2022, it was Oct. 3 – 8.
If the pattern holds, you can expect the BOGO 50% off sale to drop on Sunday, Oct. 1, 2023.
If you buy two costumes of equal value, this works out to a 25% off discount, which beats the Target Circle offers.
3. One-day-only sale on Target Halloween costumes:
In 2021, we saw 40% off costumes during this sale and it was on Sep. 21, 2021. Last year, the discount was only 30% off and the sale started later on Oct. 14, 2022. We think we could see the 40% discount return for 2023.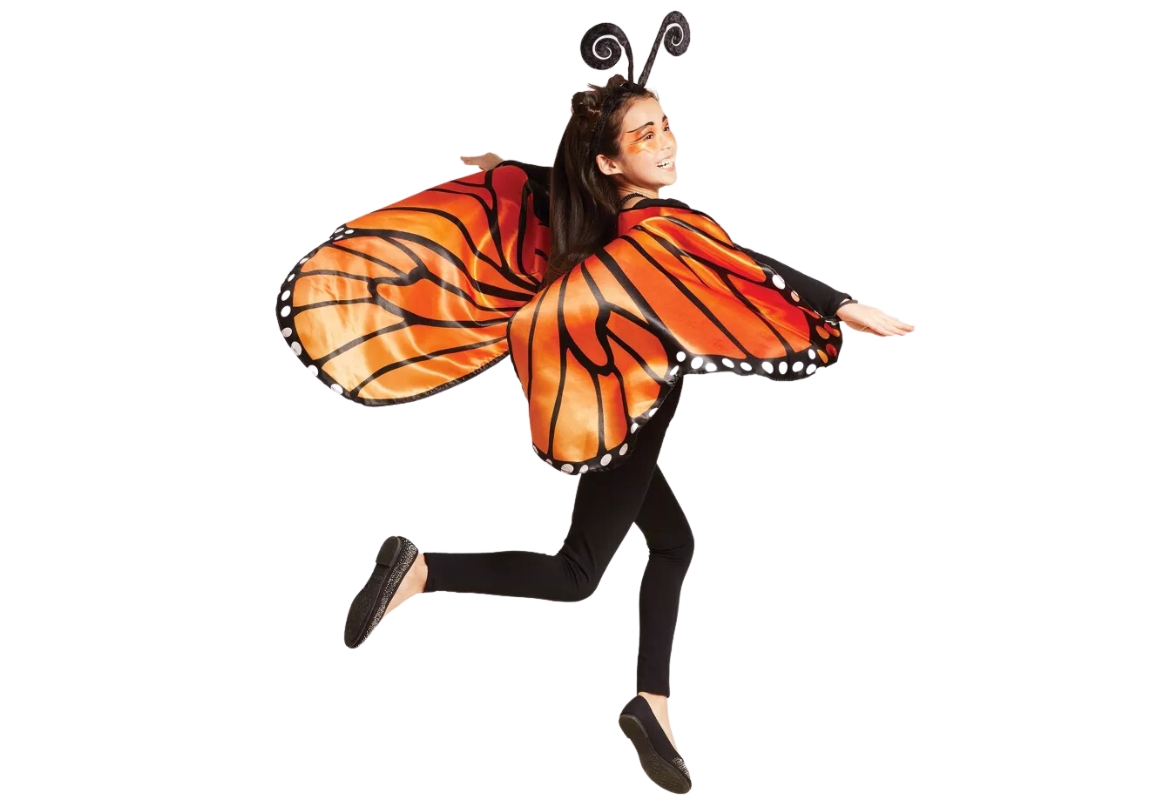 As low as
$6.65
$10.00
(34% Off)
MOBILE COUPONS NEEDED
5% off - Target RedCard Savings
Shipping:
Free on orders of $35+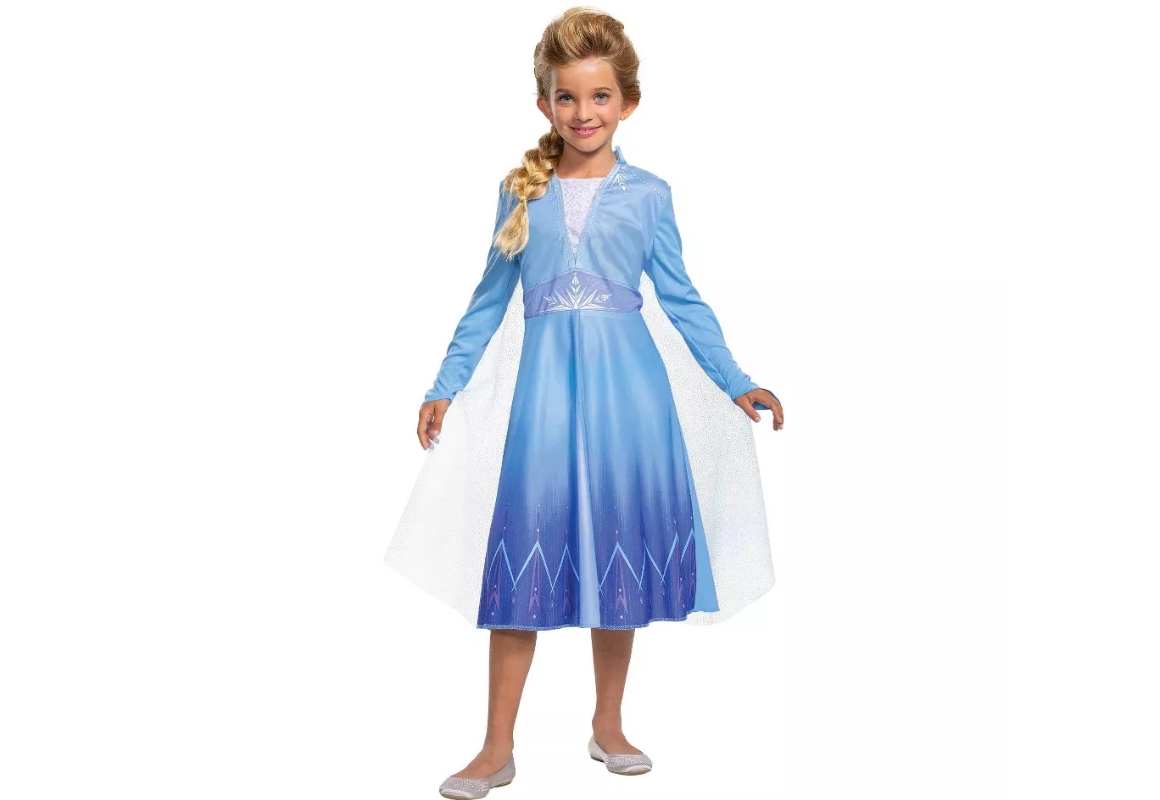 As low as
$9.98
$15.00
(33% Off)
MOBILE COUPONS NEEDED
5% off - Target RedCard Savings
Shipping:
Free with RedCard or on orders of $35+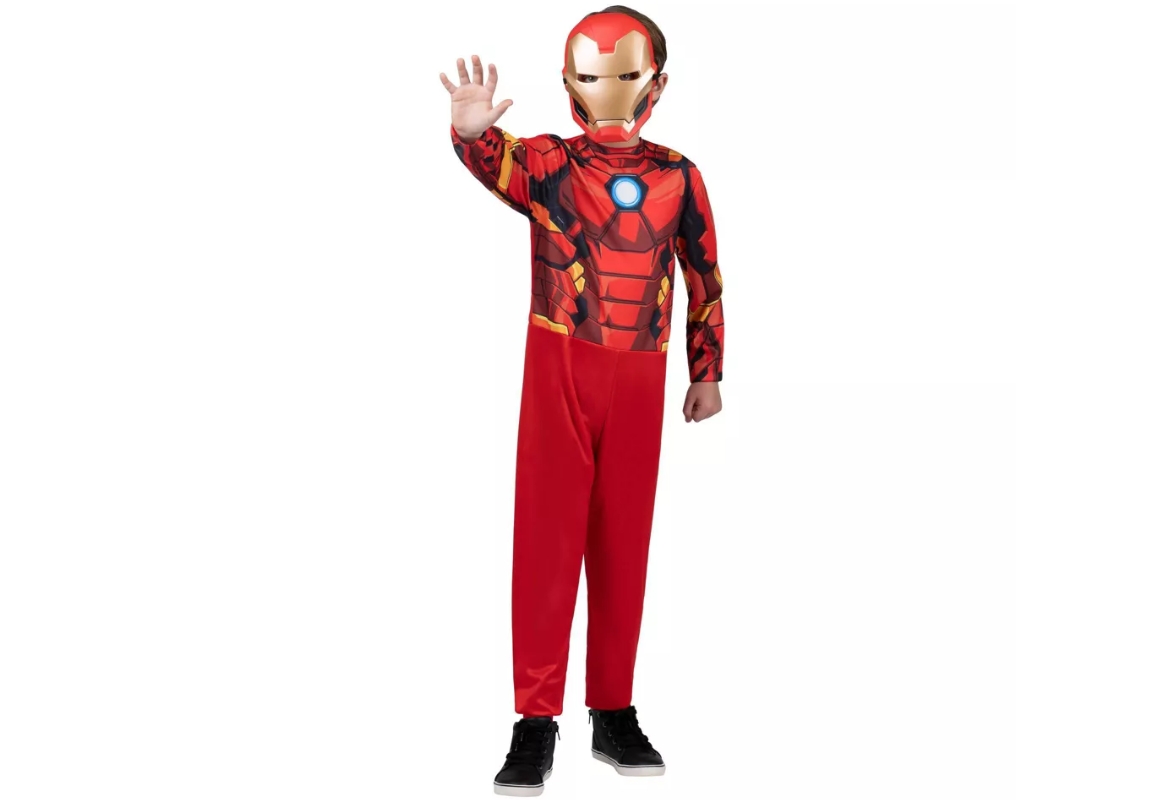 As low as
$9.98
$15.00
(33% Off)
MOBILE COUPONS NEEDED
5% off - Target RedCard Savings
Shipping:
Free with RedCard or on orders of $35+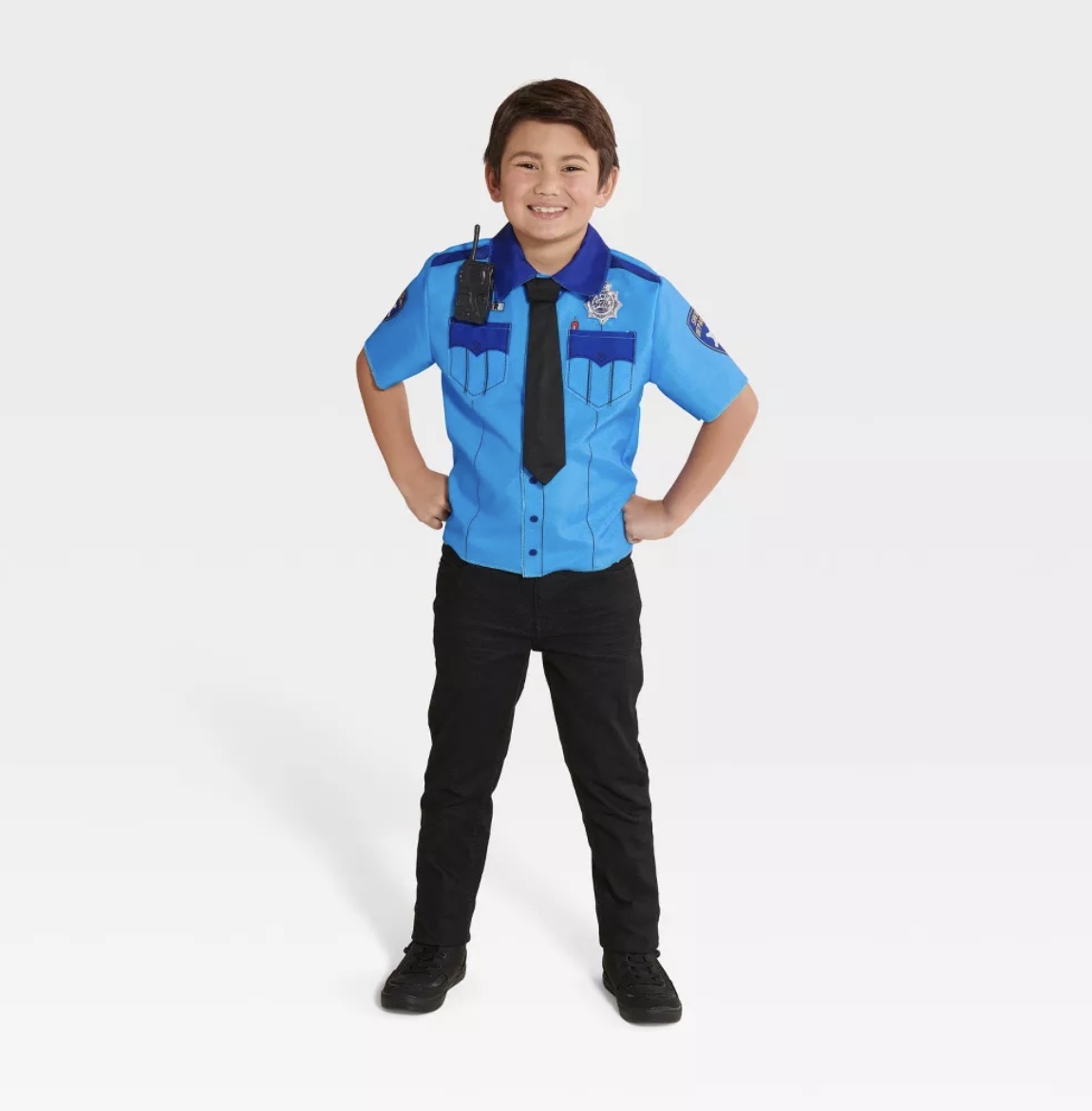 As low as
$9.97
$15.00
(34% Off)
5% Off - Target RedCard Savings
Best time to shop
The one-day sale on Halloween costumes will get you the biggest discount. We predict that you'll save at least 30% when the sale hits either in mid-September or mid-October. If you can't hold out for that sale, the BOGO sale that gets you 25% off is a pretty decent discount as well.
When to expect clearance sales
Much like Walmart, Target clearance sees a drop in prices by 50% on Nov. 1, the day after Halloween. Then by Nov. 4 prices are slashed again to 70% off.
JCPenney has half off Disney costumes in late September.
Shop Disney costumes at JCPenney for deals as low as $14. Sizes are becoming limited, but this is a pretty sizable discount from JCP this early in the season.
For the past two years, we've watched JCPenney discount Halloween costumes in early to mid-October. The discount is most often around 20% off and costume prices range from $15.99 up to around $40 even with the sale. Halloween accessories dropped to under $2 with the 20% off promo. Mid-October is a bit late for Halloween costume sales, so JCP is likely trying to grab the parents who may have forgotten to snag a costume for their kids or those holding out for a deal. Unfortunately, by mid-month, you could likely do better at Target or Walmart, though their options may be picked through.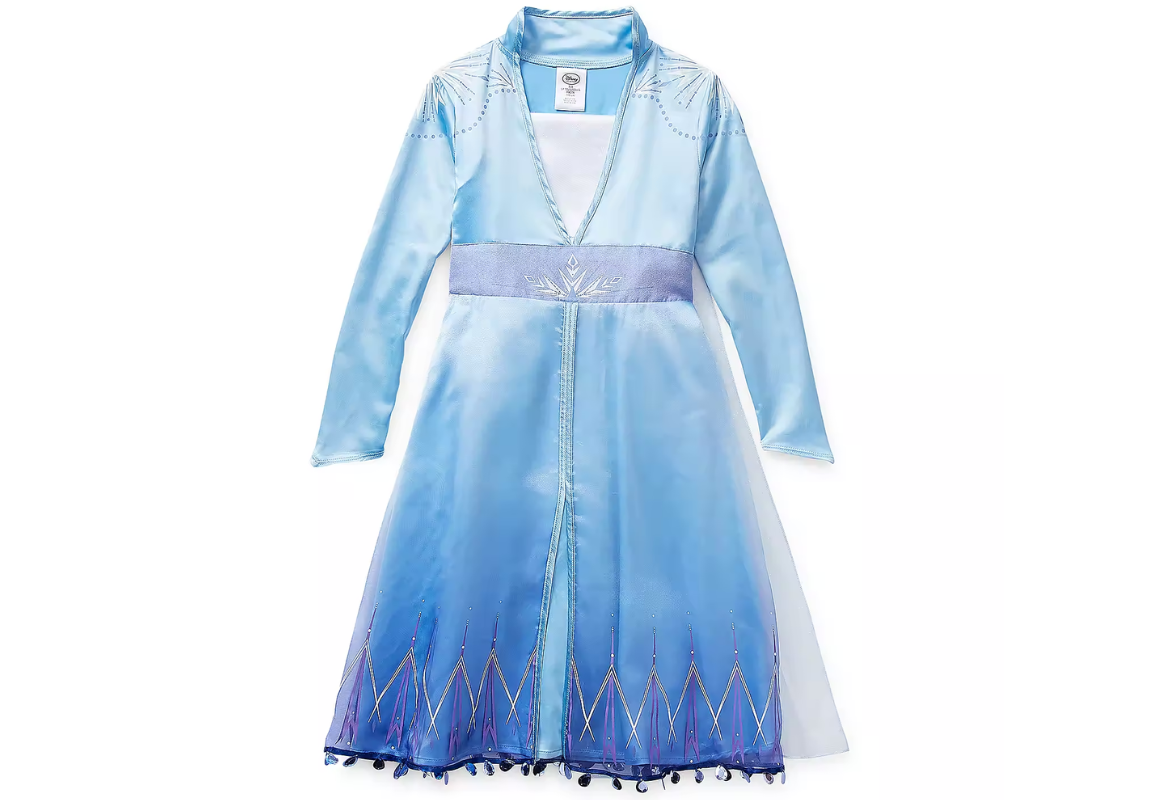 Shipping:
Free on orders of $75+ or free ship to stores on orders over $25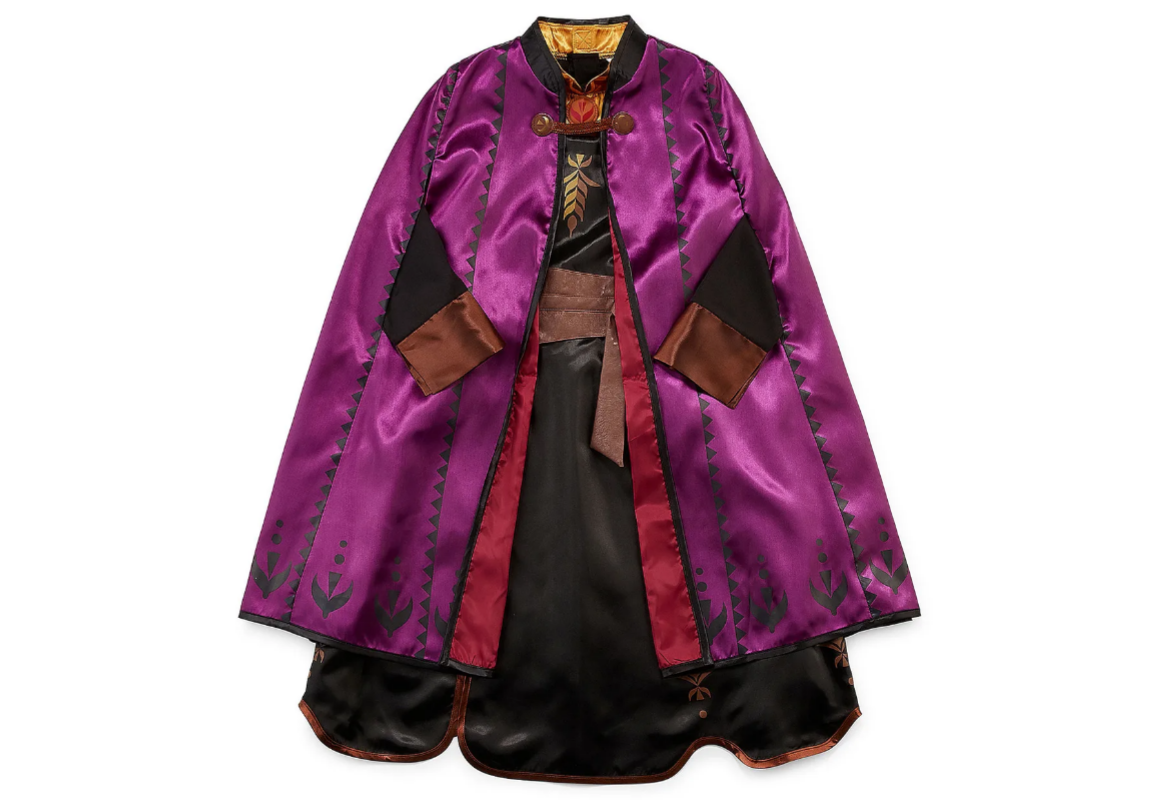 Shipping:
Free on orders of $75+ or free ship to stores on orders over $25
Best time to shop
Later, in-store. You'll score deals up to 20% off if you shop in mid-October at JCP. We'll be keeping a close eye on these Squishmallow Halloween costumes to drop in price.
When to expect clearance sales
Expect clearance to begin the first week of November. However, we still don't think discounts will be as good as the other big-box stores. Instead, JCPenney is a good place to shop for clearance fall decor. You'll score some great JCPenney deals in that section.
Stack Kohl's coupons on top of sales for over 50% off costumes.
You can score some pretty decent deals on Halloween costumes at Kohl's because they often have coupons that stack on top of sale prices. Plus, if you can earn Kohl's Cash it makes the deal even better. The biggest savings will go to Kohl's Cardholders with coupons for 30% off your purchase, usually in early October. But we've also seen 15% off coupons during that time for non-cardholders.
Pet costumes tend to go on sale around October 13 each year. Shop deals up to 70% off original prices.
Best time to shop
Later. Try to hold out for the 50% off sale we sometimes see in mid-October. You'll find half-off deals and can usually stack 15% or even 20% off coupons to sweeten the deal.
When to expect clearance sales
You'll see Halloween items on clearance at Kohl's within the first two days of November. We've also spotted 20% off coupons in late October that you can stack on top of clearance prices for nearly 80% off Halloween costumes and decor.
Shop Zulily clearance to save 70% (for next year).
Historically, Zulily offers sales on Halloween costumes beginning in late August. So far, we've seen a Disney Baby Halloween Costume sale in late July and then another sale on costumes for the whole family on Aug. 10, 2023, with prices up to 80% off. On Sep. 1, 2023, we saw another sale, but prices were closer to 50% off at most.
Best time to shop
Early. Zulily keeps costs low by bundling purchases and shipping them out sometimes 1 – 2 weeks after the purchase date. Pair that with the fact that many of the sales begin in late July and August, and you'll have better luck shopping Zulily earlier, rather than waiting until October.
When to expect clearance sales
Zulily Halloween clearance usually begins in mid-October. Yes, that's earlier than most other stores. But, as mentioned, many Zulily items take a long time to ship. So even though you're seeing clearance prices mid-month, you may not get the costumes in time to wear them. Clearance prices drop as low as under $10 and we regularly see 70% off. If you can get quick Zulily shipping or save the costume for the following year, it is a good sale to shop.
Try to get 30% off for a true deal on Amazon.
To be completely honest, cheap (like $5 cheap) Amazon Halloween costumes can be hard to come by. Their prices rarely compete with Target or Walmart. If you are shopping on Amazon for pure convenience, try to get at least 30% off to ensure the best price. You can sometimes find an Amazon promo code or Lightning Deal to snag a good price. So far, some of the best prices we've seen were around $6 for children's costumes. Aim to spend under $10 for a good deal.
It's also a good idea to shop for play sets, rather than costumes. Melissa & Doug dress-up kits can be close to 60% off (around $16) during September sales.
Best time to shop
Early. Shopping in late September will get you the biggest discounts. We've seen up to 30% off select costumes (and sometimes up to 50% for kids). But last-minute shoppers likely won't see much more than a 15% off deal by waiting until later in October to shop.
When to expect clearance sales
Clearance deals begin on Nov. 1 and often last well into mid-November.
Spirit Halloween is expensive, but procrastinators can score some deals.
Overall, Spirit Halloween is usually more expensive than other retailers. Target and Walmart prices are typically 30% to 60% cheaper on similar costumes. However, you can find some deals.
If you do want to shop Spirit Halloween, be sure to sign up with your email address on their homepage. Within five minutes, you'll get an email for 20% off one item with a unique code at checkout. I got my coupon on August 23 and it's valid through Oct. 24, 2023. The coupon is online and in-store.
Best time to shop
Later. In recent years, Spirit Halloween coupons have hit toward the end of October. Based on 2022 coupons and sales, you're likely better off waiting for a percent-off coupon (most likely 20% to 25% off) in October.
They also offer online coupons during Black Friday and Cyber Monday sales. In 2022, you could get 20% off a single item and free shipping with $30 on Black Friday. Cyber Monday's sale was 20% off your entire online order and free shipping with $100.
When to expect clearance sales
You'll see after-season sales on the day following Halloween in stores. They typically only last a day or two before Spirit closes up shop for the season. Shop Nov. 1 for 25% off and then take 50% off in-store purchases on Nov. 2, which is the last day of the clearance sale each year.