We're reader-supported and only partner with brands we trust. When you buy through links on our site we may receive a small commission at no extra cost to you. Learn More. Product prices and availability are accurate as of the date and time indicated and are subject to change.
Amazon Lightning Deals are like little magical flash sales for up to 50% off — but to get these savings from Amazon, you have to act quickly and sometimes do a little strategizing. That's because Lightning Deals only last a couple of hours or until they're sold out, which sometimes happens in a matter of just a few minutes. So the point is, you have to add to your cart so you officially "claim it" and can purchase. To make it easier for you, we're rounding up all the best Lightning Deals happening every day so you can save big.
While you can't mix a Lightning Deal with an Amazon Subscribe & Save discount, you CAN stack them with Amazon coupons — and the perks of this otherwise outweigh the cons. Remember that Amazon Prime Day sees the best Lightning Deals with up to 80% savings.
And although the sale ended on July 12, we expect similar deals to pop up for the October Prime Big Deal Days sale, officially happening on Oct. 10 and 11, 2023. In the meantime, we'll keep this post updated with all the best Lightning Deals up for grabs.
Be sure to download The Krazy Coupon Lady app to get real-time alerts as the best Amazon deals drop. You can also text HACKS to 57299.
Amazon Lightning Deals Happening Now
Remember, Lightning Deals happen 24/7, seven days a week. While some deals last for a day or two, lots of deals only last a few hours. So we'll be updating this post as live deals come and go.
Also, watch out for deals that have coupons offered with them. Yep, Amazon lets you apply coupons to these already-discounted items!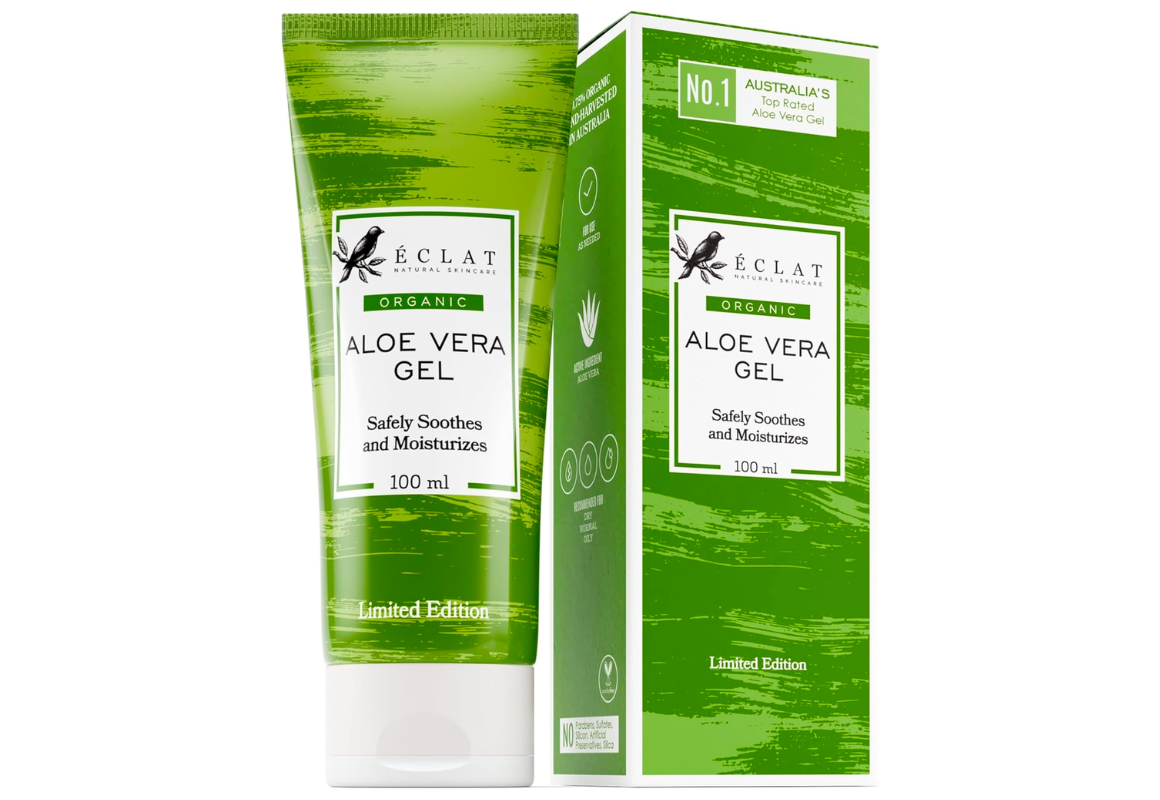 MOBILE COUPONS NEEDED
10% off Aloe Vera Gel Cleanser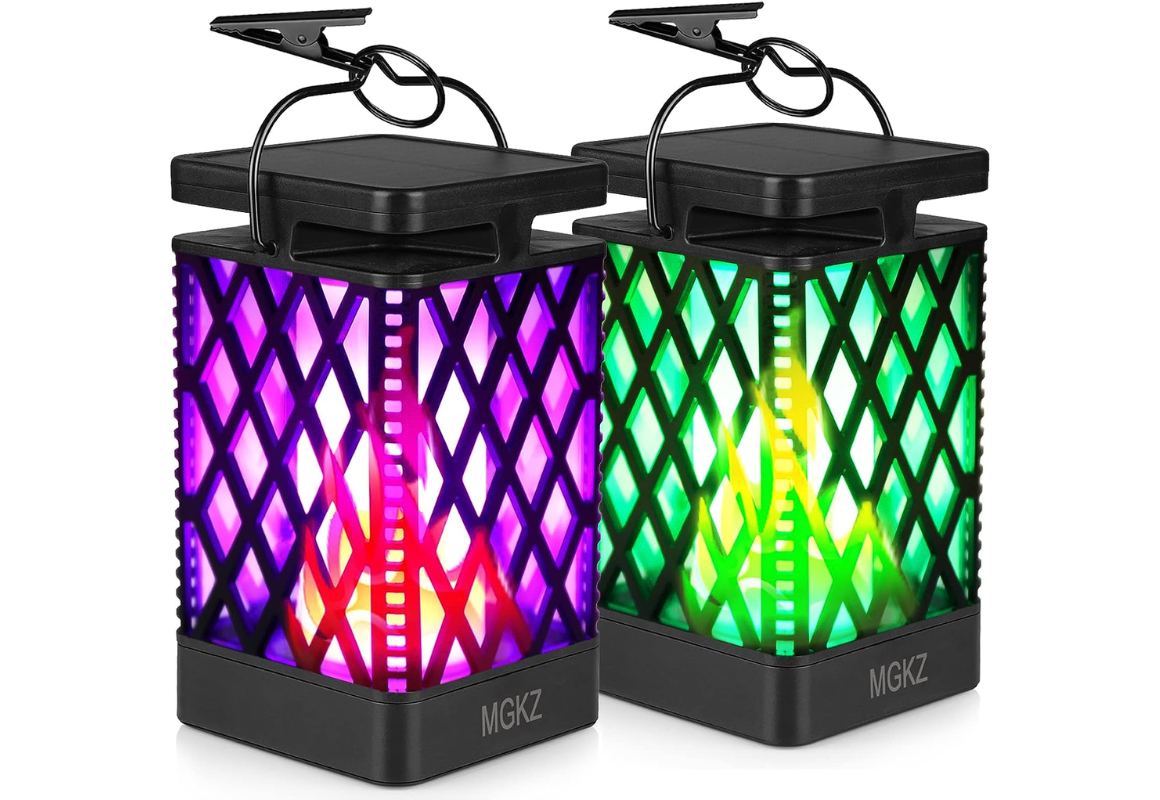 MOBILE COUPONS NEEDED
5% off - solar lanterns, Amazon Coupon
1. Prime Members get to access Amazon Lightning Deals 30 minutes earlier than everyone else.
One of the lesser-known Amazon Prime benefits is that members get to shop Lightning Deals 30 minutes before non-Prime members. And because these deals come and go so fast, a head start makes all the difference.
Look for the "Prime Early Access" labels as you search for Lightning Deals to snag them before they go public.
TIP: Add Lightning Deals to your cart before they're released to the public, and make sure your payment info and shipping address are up to date. This will help you move quickly on a Lightning Deal that's sure to sell out fast.
2. Check the "claimed" bar on the Lightning Deal to see how many are still available.
Lightning Deals are limited by time and quantity, so once a deal is 100% claimed, you won't be able to add it to your cart. As you browse the best Lightning Deals, pay attention to the "claimed bar" on each listing to get a better sense of how quickly you'll need to act. The hottest deals get scooped up fast, so if something you love shows it's over 50% claimed, the time to buy it is ASAP.
3. Once you add a Lightning Deal to your cart, you have 15 minutes to check out and snag the deal.
If you've ever bought concert tickets online (ahem, Taylor Swift), you know the stress of a timed checkout. Amazon Lightning Deals are very popular, so it's the same kind of game.
Once you add a Lightning Deal to your Amazon cart, you have 15 minutes to check out and confirm your purchase. If you don't finish checking out before the 15-minute countdown, the item will stay in your cart, but it'll reflect the original price — not the Lightning Deal price. You can delete the item from your cart and re-add it to get the Lightning Deal price, but only if it's still available for you to claim.
4. If you miss a Lightning Deal, join the waitlist — you might still be able to get it.
Sometimes you'll see a Lightning Deal that's 99% claimed, but once you click it, the deal's already gone. In this case, you'll see a "Join Waitlist" button where you'd normally see the "Add to Cart" button.
Joining the waitlist gives you another chance to snag the Lightning Deal you just missed. So if other shoppers added it to their cart before you but missed their 15-minute checkout window, you'll have another shot at it. This depends on where you are in the waitlist queue, of course.
The waitlist is a "first come, first served" kind of thing, so if dozens of other shoppers joined the waitlist before you, they'll have the chance to grab the Lightning Deal first if it becomes available again.
TIP: Sometimes, you won't have to join the waitlist at all, and the Lightning Deal will automatically become available again. I've found items that were 100% claimed, but when I refreshed the page 20 minutes later, they were only 92% claimed, and I was able to add the items to my cart again. So keep this in mind as a backup if joining the waitlist doesn't work out.
5. Filter your search by "Upcoming" to see Amazon Lightning Deals dropping soon.
Once you filter by Lightning Deals, you can narrow your search further to see upcoming deals that aren't available yet. Just click "Upcoming" at the top of your left sidebar, where all your other search filters are. If you're in the Amazon app, select the "Availability" filter, then tap "Upcoming" from the dropdown.
You'll see a bunch of Prime Early Access labels across the Lightning Deals, plus a countdown for when each deal goes live. Usually, upcoming Lightning Deals are available in five minutes or less.
6. Add upcoming Lightning Deals to your Watchlist to get alerts when they go live.
Wanna make sure you don't miss an upcoming Lightning Deal? An easy way to get first dibs is to add the deal to your Watchlist. As soon as the deal goes live, Amazon will send you an alert in the app. That way, you can check out fast and score the deal in a flash.
When you're looking at upcoming Lightning Deals, you'll see a "Watch this deal" button under each listing. Just click this button to add the deal to your Watchlist.
7. Sort by "Discount — High to Low" to see Lightning Deals with the deepest discounts first.
If you're looking for the BEST of the best Lightning Deals, Amazon's search tools will help you find them. You can sort your search by Discount — High to Low to see the deals with the highest percentage off first. The higher the discount, the better the Lightning Deal.
I've seen some Lightning Deals hit up to 81% off regular prices.
8. Check the price history of Lightning Deals on CamelCamelCamel.com to make sure you're getting a good deal.
It's important to know that a Lightning Deal doesn't always mean you're getting something at an all-time low price. To make sure it's a good deal, copy and paste the Amazon URL for the item into a CamelCamelCamel.com search.
You'll be able to see the item's price history and whether it's been sold for less than the Lightning Deal price you're seeing now. If the item had an even lower price in the past, it might be worth waiting for that price drop to come around again. If not, snatch that Lightning Deal while you can and rest easy knowing you're getting a great deal.
9. Only Prime members can score Lightning Deals on Amazon Prime Day.
Amazon Prime Day is the biggest online sale — like, ever. So items are already selling at lightning speed. That's why only Prime members have access to Lightning Deals during the 2-day Prime Day event.
If you want in on some of the best-ever Amazon deals all year, sign up for Amazon Prime before the next Prime Day Sale (it happens in July and October each year). That way, you can join in on the killer Lightning Deals available for the big event.
10. Stack Amazon coupons with Lightning Deals to save even more.
Some Lightning Deal items even come with Amazon coupons you can clip. To get the coupon discount, you have to clip it before you add the item to your cart or else it won't apply to your order.
Once you apply the coupon, you'll see the Lightning Deal and the coupon savings as two distinct line items in your total.
11. You can't stack Subscribe & Save discounts with Amazon Lightning Deals and coupons.
Unfortunately, you have to either stack the coupon with your Lightning Deal or stack it with your Subscribe & Save discount — you can't have both.