There are plenty of ways to earn free credit on Amazon. It's called Amazon promotional credit, and you can get it in a number of ways.
You can shop on the Amazon app, choose No-Rush Shipping, or offer your receipts back to Amazon so you can stockpile Amazon promotional credit for future purchases. It's super easy, and I got you on how exactly you can do that below.
Also, you should know that there are a few ways to lose Amazon credit if you don't use it correctly. But don't worry. I'll let you know how exactly to access your credits, whether or not they expire, and anything else you might need to know.
Don't forget to bookmark our Amazon Deals page to get the best deals on Amazon best-sellers, especially if you have Amazon promotional credit to use! I also have tips on how you can get free stuff on Amazon. You can also text HACKS to 57299 for exclusive money-saving tips.
How to Earn Amazon Promotional Credit
1. Amazon has limited-time opportunities to earn extra promotional credits.
Amazon likes to add some extra ways to wrack up promotional credits throughout the year. Many of these deals are limited to Prime members. It's worth noting that in a few cases, these promotional credits can only be used during Prime Day or Prime Big Deals Day. For more info, be sure to check out our article on Prime Day credits.
For example, Prime Big Deals Day is officially happening on Oct. 10 and 11. And now through Oct. 7, if you download the Amazon photos app, you can earn $15 Amazon credit that you can use during Prime Big Deals Day.
Additionally, when you sign up for an Amazon Prime Rewards Visa Signature card, you can receive $125 in Amazon credit upon sign-up.
PRICE SUMMARY
Pay $0.00, receive $150 Amazon gift card
2. Purchase necessities when Amazon offers special promotions.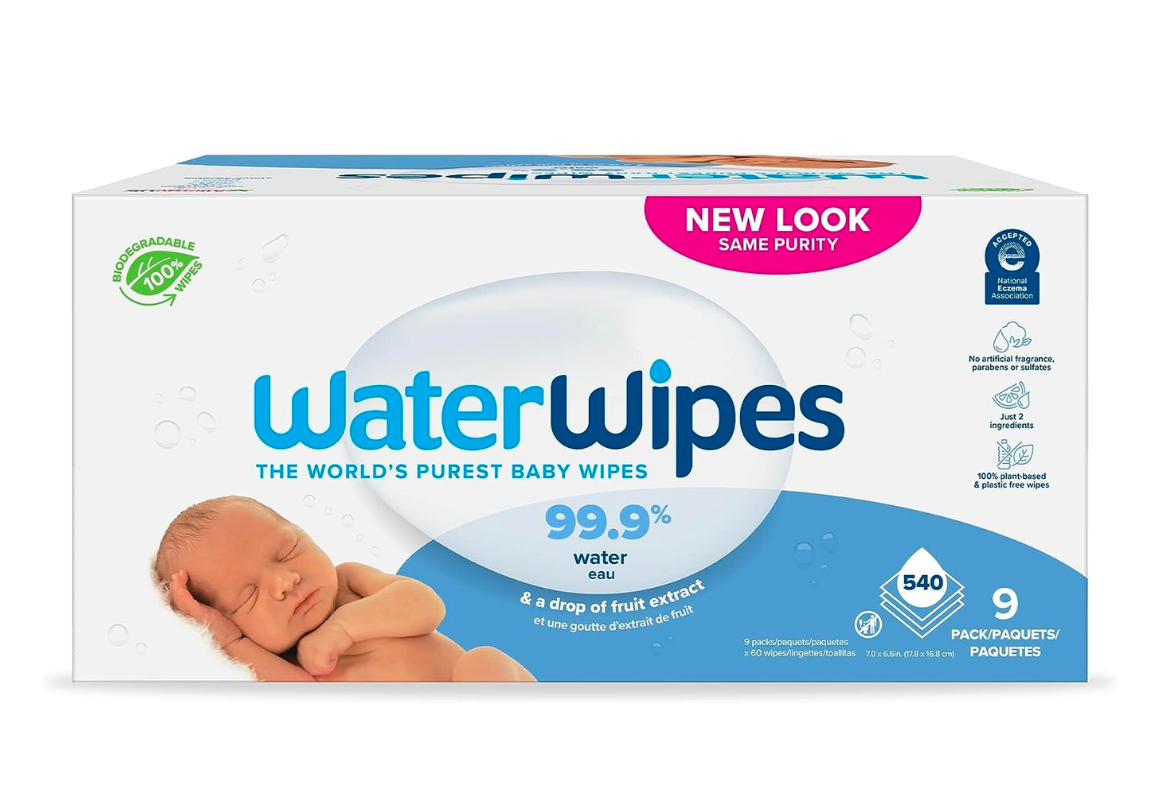 As low as
$21.92
$35.69
(39% Off)
5% or 15% off with Subscribe & Save
Spend $20, receive $5 Amazon credit
PRICE SUMMARY
Pay $26.92, receive $5 Amazon credit
Amazon tends to offer many opportunities to earn promotional credit when you purchase select merchandise and reach certain thresholds in these purchases. For a limited time, Amazon is offering up a
$5 Amazon credit promo
when you purchase $20 or more in select merchandise.
For example, this is a great time to stock up on WaterWipes. This canister of 540 wipes is priced at $25.65 each. And you can earn $5 in credit if you place an order of it.
To get an even lower out-of-pocket price, check out with Subscribe & Save for up to 15% off. After shipment is complete, you'll receive an email from Amazon that indicates the dollar amount of the promotional credit and that the dollar amount of the credit has been added to your customer account. This offer is limited to one per customer and account.
3. Get $5 off a $10 purchase when you use the Amazon app for the first time.
Amazon wants you to buy using their app on your mobile device, and they'll take $5 off a $10 purchase to sweeten the deal.
The catch is that it must be your first mobile app download and purchase. If you've already downloaded the app, no dice.
Check right now to see if you're eligible for the Amazon app coupon.
RELATED: What to Know About Amazon Woot, Including Finding the Best Secret Deals
4. Share your receipts with Amazon for a $10 credit every month.
Amazon is always trying to get smarter, which is both exciting and terrifying since they already own so much of the online retail market. Nevertheless, they want to know where else you're shopping in order to "create a better Amazon experience for you" a.k.a. analyze your shopping habits.
The Amazon Shopper Panel is a voluntary program where you submit 10 non-Amazon receipts per month in exchange for a maximum of $10 in Amazon credit. You can earn even more by completing surveys. (So far, the surveys have been one question long, and each worth $0.50.)
It's invite-only, but you can join the waitlist (and I only had to wait a day to be approved). Download the Amazon Shopper Panel app (iOS / Android) to get started.
5. Choose "No Rush" shipping to get an Amazon digital credit.
Not in a huge hurry? (Sometimes this can take up to six days.) You can earn Amazon credits for selecting No-Rush Shipping. These credits sit in your Amazon account, waiting to be applied to your next purchase.
Keep in mind that certain promotional credit offers only apply to digital purchases like eBooks, music, videos, and apps. But I've also seen No-Rush credit go straight to my Amazon account to be used on any Amazon Warehouse purchase too. Double-check the type of credit you're getting by clicking the Details button when choosing No-Rush or Amazon Day Delivery.
TIP: Amazon offers Day Delivery for promotional credit too. It just means you'll receive all your Amazon orders on a Tuesday every week — or whatever day you choose that is best for you. It works when you're heading out of town or trying to, ahem, collect the packages yourself all at once instead of being surprised by a new pile of boxes outside your door every day.
6. Send $50 in gift cards by text message and get $5 in Amazon promotional credit.
Of course, you should send the gift cards to yourself! Clearly.
You'll need to see if you qualify for this Amazon promotional credit, first thing. (Only select accounts are eligible.) Then buy at least $50 in Amazon gift cards and select "text message" as the delivery method during checkout. You can buy multiple gift cards, but they all have to total $50, combined.
7. Reload your Amazon balance with at least $100 and get a $10 credit.
Have you ever reloaded an Amazon Balance before? If not, now's the time.
If you're a first-timer, reload your Amazon balance with at least $100 and they'll give you a $10 credit. This is a one-and-done, so it only works the first time you use Amazon Reload.
8. Trade in your dusty old tech to get up to $30 in free Amazon credits.
Using Amazon Trade-In is a great way to get Amazon gift cards. Of course, these gift cards are digital, so they're basically free credits that will go toward whatever you purchase next on Amazon.
The amount of your gift card depends on your item. You'll also get access to a promo code (20% off) whatever type of device you sent in. So, I sent in an Echo and got a code for 20% off a new Echo. Here are some examples of common trade-in values:
Echo Show: 1st Generation Black, $30 Amazon gift card
Ring Video Doorbell 2 with HD Video, $15 Amazon gift card
All Amazon Fire TV devices & Fire TV Sticks, $0.99 Amazon gift card (even in bad condition with no accessories)
Echo (3rd Gen), $25 Amazon gift card
Learn more about how Amazon Trade-In works.
9. Earn free Amazon credit by using the Shopkick app.
Shopkick is a rebate app that offers "kicks" (or points) when you take certain actions either at a store or from home. Actions include walking into stores, scanning items, or making select purchases.
Once you earn enough kicks, you can redeem them for Amazon gift cards.
Get more details about how Shopkick works.
10. Sign up for Paribus to get free Amazon credits when your guaranteed delivery is late.
When you sign up for Paribus, they'll monitor your email inbox to track your Amazon purchases and help score you compensation from Amazon if your shipment arrives late.
Paribus compensates us when you sign up for Paribus using the links we provided.
11. Watch for free $3-5 Kindle credits when you buy a qualifying Kindle book.
This isn't a sure thing, because it's by invitation only and you never really know when it's coming. But every now and then, you might stumble upon free Amazon credits when you buy certain Kindle books. I bought a Kindle book and six weeks later, I received an email informing me I had a $5 Kindle credit to spend.
These credits only apply to another Kindle purchase (minimum price: $10) and are usually purchased by the same author. So, since I bought a William Faulkner book, I was able to choose from six Faulkner titles when I tapped "Shop Now."
How to Use Amazon Promotional Credit
1. Check your promotional credit balance in the Amazon app.
You can find your promotional credit balance in the Amazon app under the Payments section. There is a specific No-Rush Reward Balance section you'll want to check out too.
2. Look for promotional credit in your account after your order ships.
It's tempting to look for the promotional credit to appear in your account after you complete an order to earn the credit.
But Amazon's promotional credit won't show up in your account until after your order ships.
Once you get that email saying your order has shipped, you'll also get an email stating the amount of promotional credit that has been added to your account. The email will have instructions on how to use the credit, including an expiration date.
3. Only buy items you plan to keep with promotional credit.
Oftentimes, you won't get promotional credit back if you return whatever you purchased with it.
So use your promotional credit to purchase items you know you'll want to keep like household staples. Skip clothing, shoes, or anything else that might not work!
TIP: I have chatted with Amazon customer service reps to retrieve my promotional credit back after I had to return an item I purchased using credit. I'm not saying this will work every time, but they were nice enough to put it back on my account when I contacted Amazon and asked nicely!
5. Use your credit or debit card on file to cover whatever the Amazon promotional credit won't.
If you have $10 in promotional credit but want to purchase something for $20, you can easily pay for half with the credit and half with whatever payment method you have on file.
Promotional credit often works on taxes too, depending on the type you earned.
6. Gifting Amazon promotional credit isn't allowed.
Promotional credit doesn't work like a gift card. It applies to your account, and your account only. You can't transfer it.
You also can't use promotional credit to purchase gift cards, so don't expect any loopholes on this one.
TIP: The only way to gift your credit would be to purchase an item on Amazon using credit and have Amazon ship it straight to their address.
7. Promotional credit can't be used on software or Subscribe & Save orders.
Some third-party sellers won't accept Amazon's promotional credit, but you'll see that indicated on the product page of whatever you're trying to buy.
As a rule, promotional credit can't be used on Subscribe & Save or software.
Related: 10 Ways to Squeeze the Most Value From Amazon Subscribe & Save
8. Use your Amazon promotional credit before it expires.
Yes, Amazon promotional credit does expire.
The expiration date depends on a few things, but typically you'll have 30 days to use the credit. Find your credit's expiration date in the credit confirmation email or your account balance on your Amazon app.