We're reader-supported and only partner with brands we trust. When you buy through links on our site we may receive a small commission at no extra cost to you. Learn More. Product prices and availability are accurate as of the date and time indicated and are subject to change.
It's never too early to plan your Halloween costume, and if your kids are Squishmallow fanatics, get ready to buy one now. Over the summer JCPenney dropped three unisex Squishmallows costumes for kids for $59.99 each. Choose from Cam Cat, Holly Owl, and Emily Bat costumes. Fortunately, these costumes are currently on sale for $50.99 (15% off) for a limited time.
You can only purchase these costumes online. While coupons can't be applied to these Squishmallows, you can earn JCP Rewards to earn rewards certificates for cash. And if you spend $75, shipping is free on your order.
If you've got your eye on Halloween Squishmallows, retailers start stocking them at the end of July through October. Stay ahead of holiday deals and everyday sales with the Krazy Coupon Lady app. Stop by the Squishmallows deals page to see the latest sales.
Unisex Kids Squishmallows Cam the Cat Costume on sale for $50.99 (reg. $59.99)
Transform into your plush animal companion by donning the Squishmallows Cam the Cat costume. The cat features the classic white body with brown and black patches.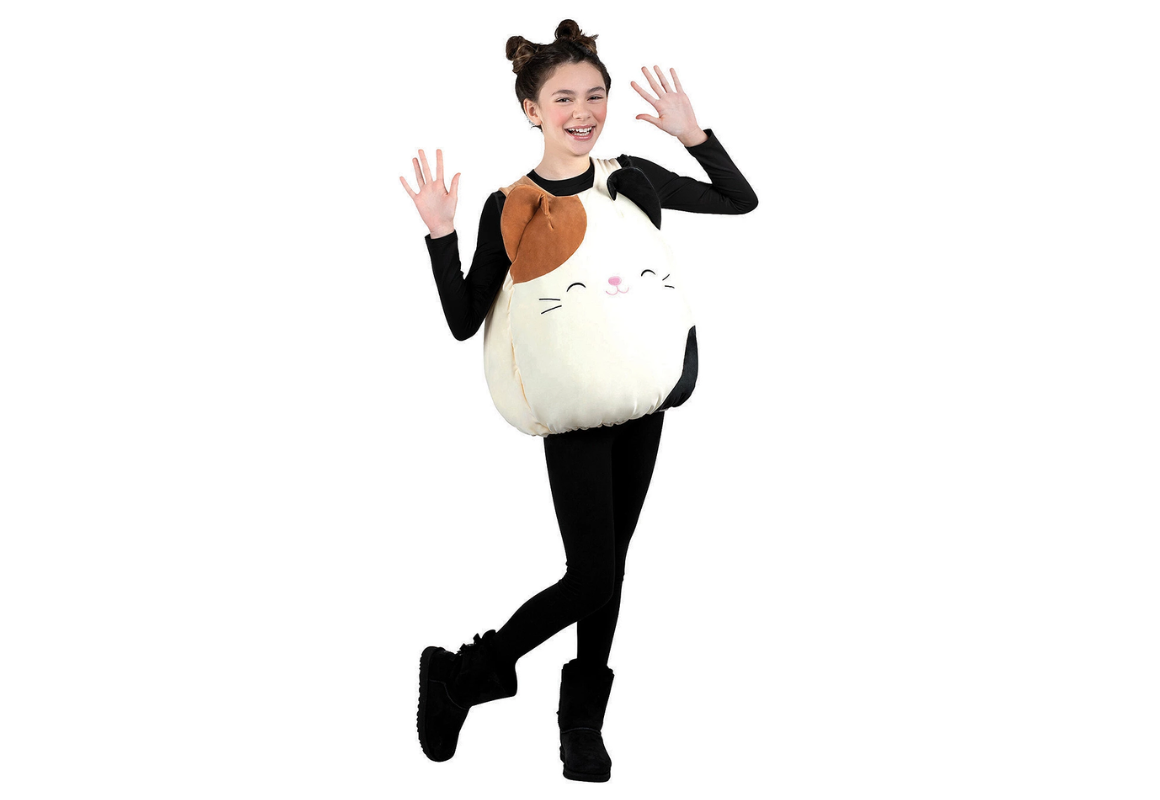 Shipping:
Free on orders of $75+
Unisex Kids Squishmallows Holly the Owl Costume on sale for $50.99 (reg. $59.99)
Holly the Owl makes for the perfect plush costume for your next Halloween party. This costume features Holly with bat wings and a witch's hat.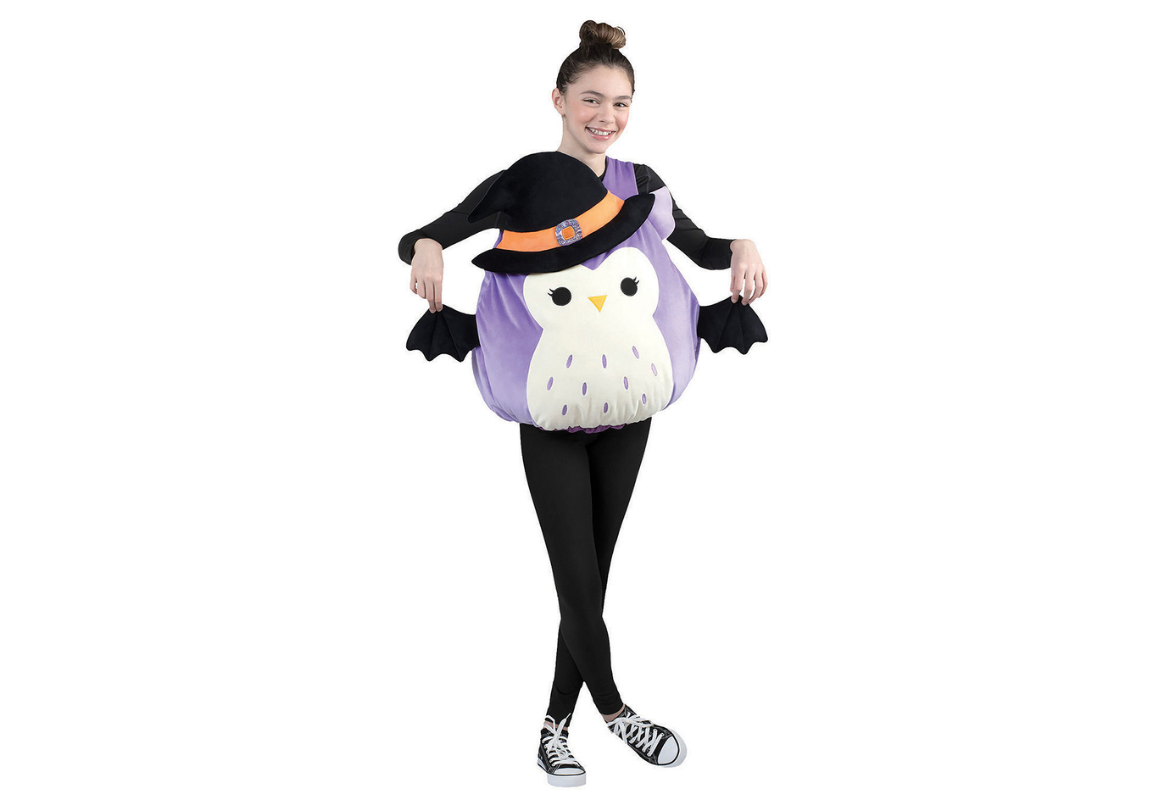 Shipping:
Free on orders of $75+
Unisex Kids Squishmallows Emily the Bat Costume on sale for $50.99 (reg. $59.99)
You can't go wrong with a classic pumpkin as a costume. For this Squishmallow costume, Emily the Bat is decked out in an orange jack-o-lantern bottom.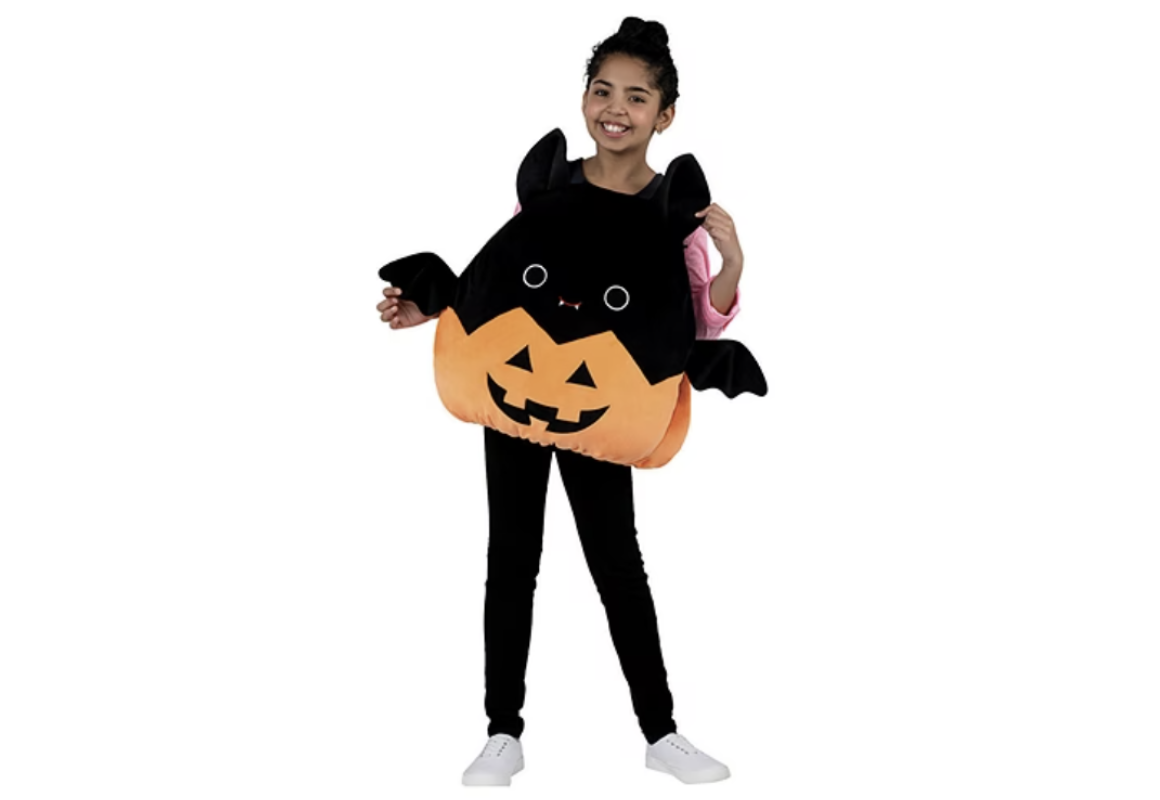 Shipping:
Free on orders of $75+
RELATED: The Best Places to Buy Discounted Gift Cards in 2023
Save up to 15% by seeking out a discounted JCPenney gift card on sites like Raise.com.
Here's the deal: $60 is a lot to drop on a costume. And $51 isn't a whole lot better (though we'll always take a sale). Even for an "OMG-I-Need-This-Right-Now" Halloween costume this is just steep. While these Squishmallow costumes may not be eligible for coupons right now, there are still ways to snag a modest discount. For example, currently Raise.com has $25 JCPenney gift cards at 15% off or 14.90% off, making them $21.26 or $21.28, respectively.
Buy three of these $25 discounted gift cards for either $63.78 or $63.84 (depending on the quantity at each discount left on Raise.com).
Now you have $75 worth of JCPenney gift cards. Apply that to cover the $60 Squishmallow costume cost.
You'll have $15 left on a gift card, which you could use on this order to bring you up to that $75 free shipping threshold.
Ultimately this will give you up to 15% off your order, plus free shipping.