We're reader-supported and only partner with brands we trust. When you buy through links on our site we may receive a small commission at no extra cost to you. Learn More. Product prices and availability are accurate as of the date and time indicated and are subject to change.
Forget those seasonal pop-up stores with inflated price tags — Walmart Halloween costumes are just as good (and usually, half the price).
At the very end of August, Walmart clears out their summer inventory and replaces it with Halloween costumes, accessories, and makeup. Regular prices start at just $5 (yes, $5!), so waiting for a sale or clearance deal like you do at other stores isn't always necessary. There are also a bunch of tricks you can use to score the best Halloween deals at Walmart (hint: the Walmart barcode scanner is a lifesaver when you're shopping for costumes in-store).
If you're looking for baby, toddler, kids', or adult Halloween costumes — or maybe a combination of the four — Walmart's prices are hard to beat. You can even take advantage of Walmart Labor Day deals and end-of-season clearances to score deeper discounts on spooky outfits and DIY costumes. Or, download The Krazy Coupon Lady app to track all the best Walmart deals throughout the season.
I rounded up all the best ways to save on Walmart Halloween costumes in 2023 to set you up for success. Here's everything you need to know:
$5 Halloween Costumes on Walmart.com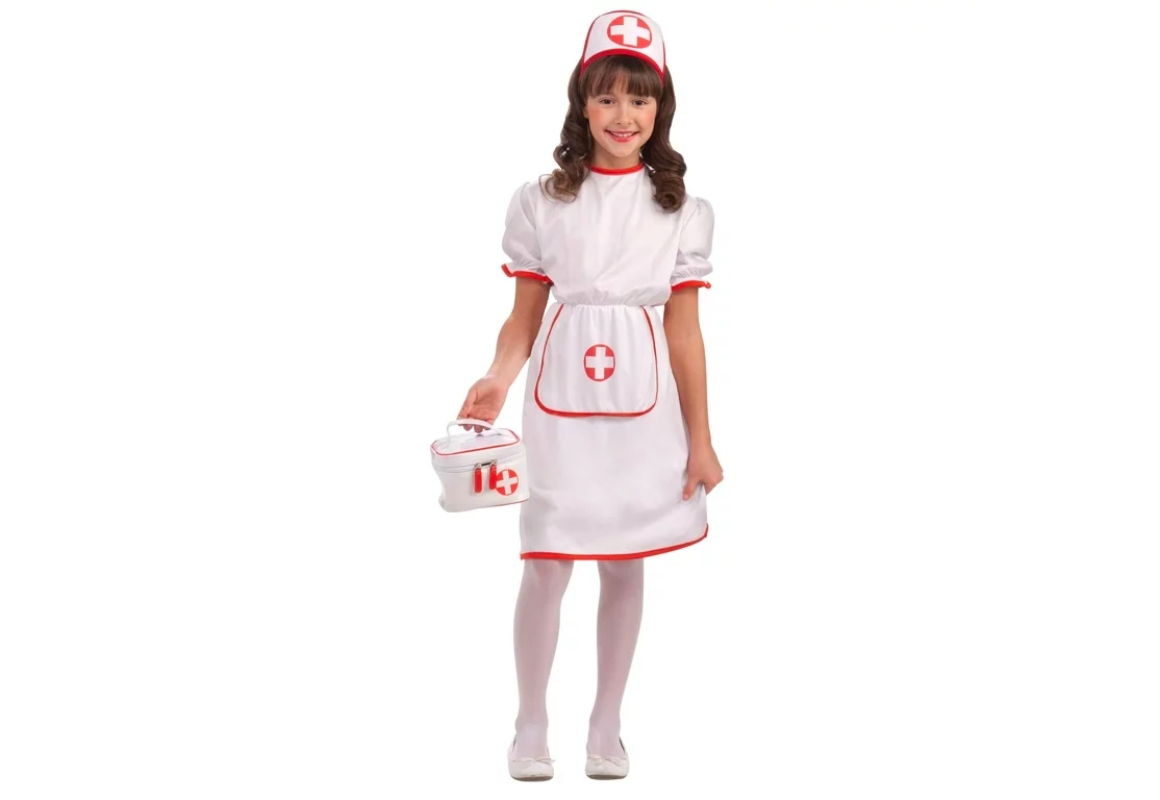 Shipping:
Free with Walmart+ or on orders of $35+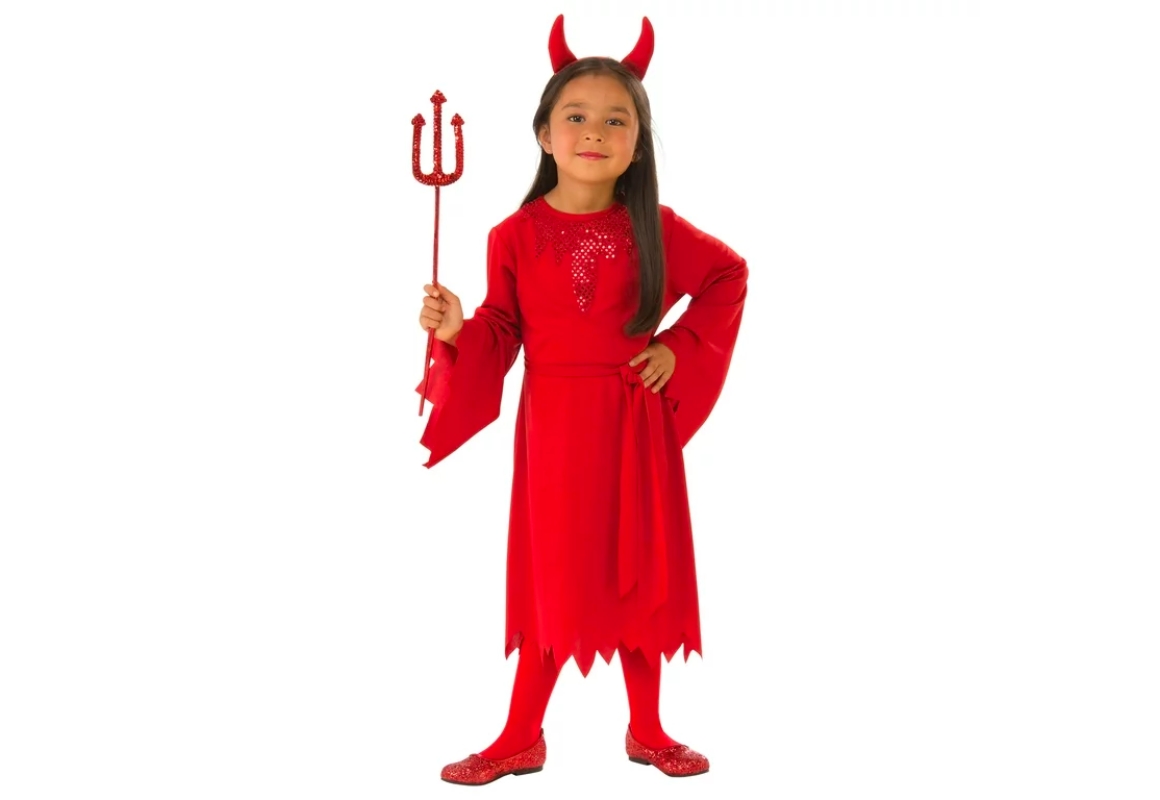 Shipping:
Free with Walmart+ or on orders of $35+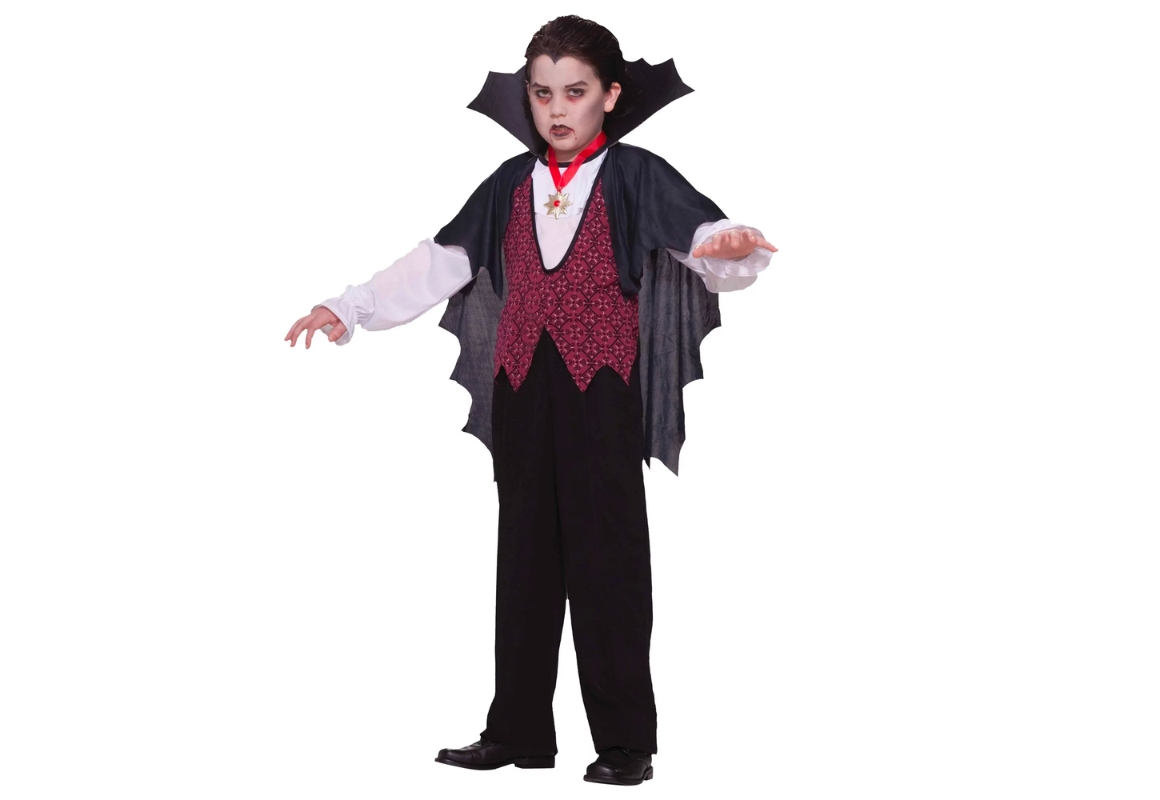 Shipping:
Free with Walmart+ or on orders of $35+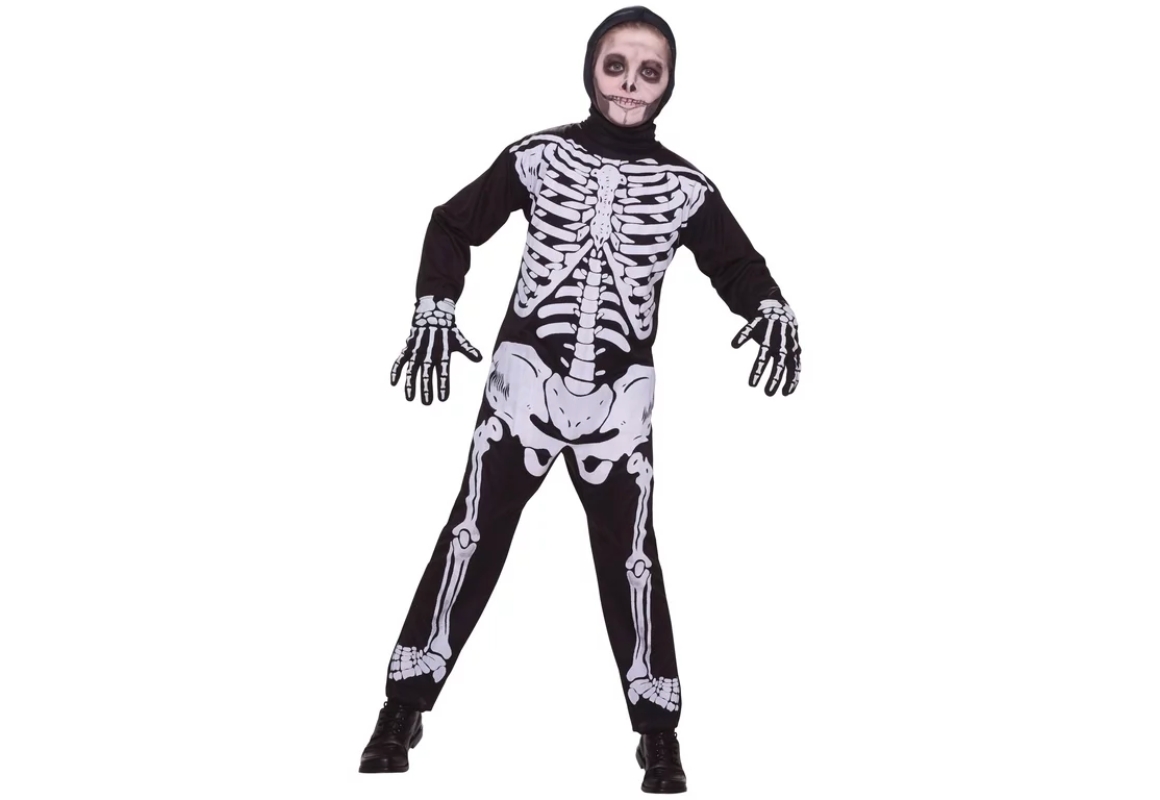 Shipping:
Free with Walmart+ or on orders of $35+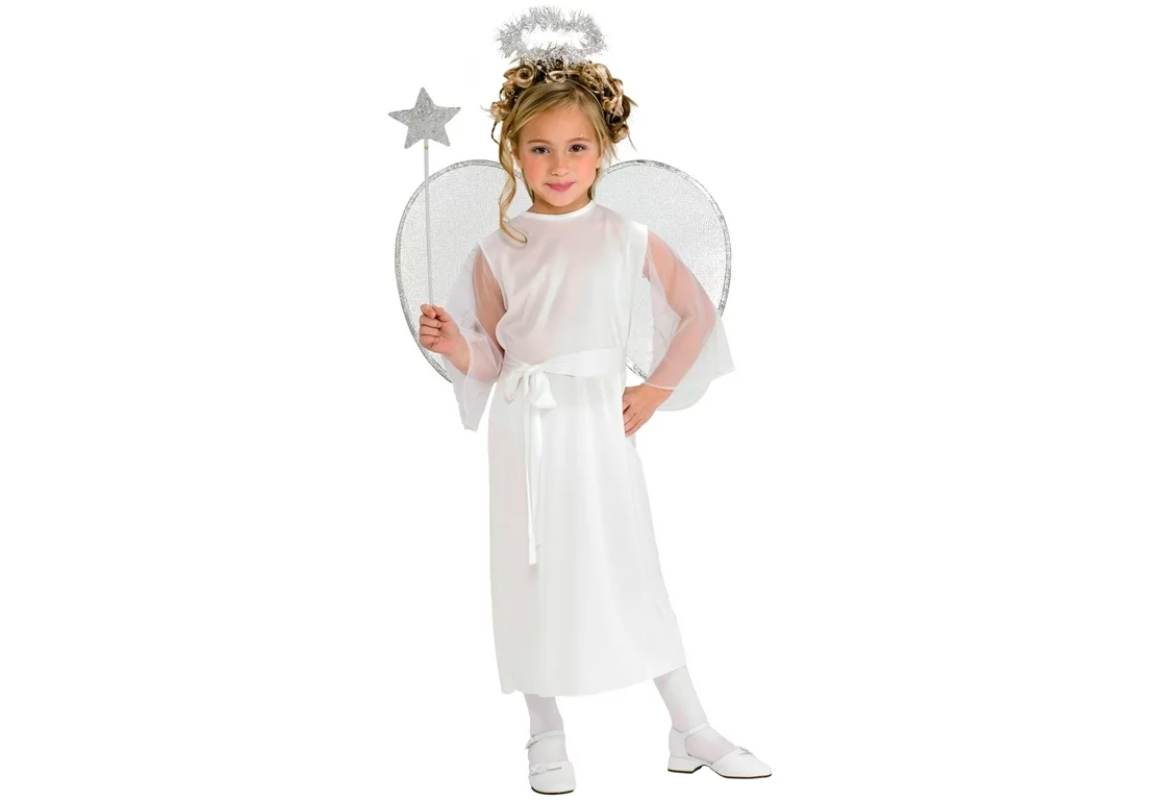 Shipping:
Free with Walmart+ or on orders of $35+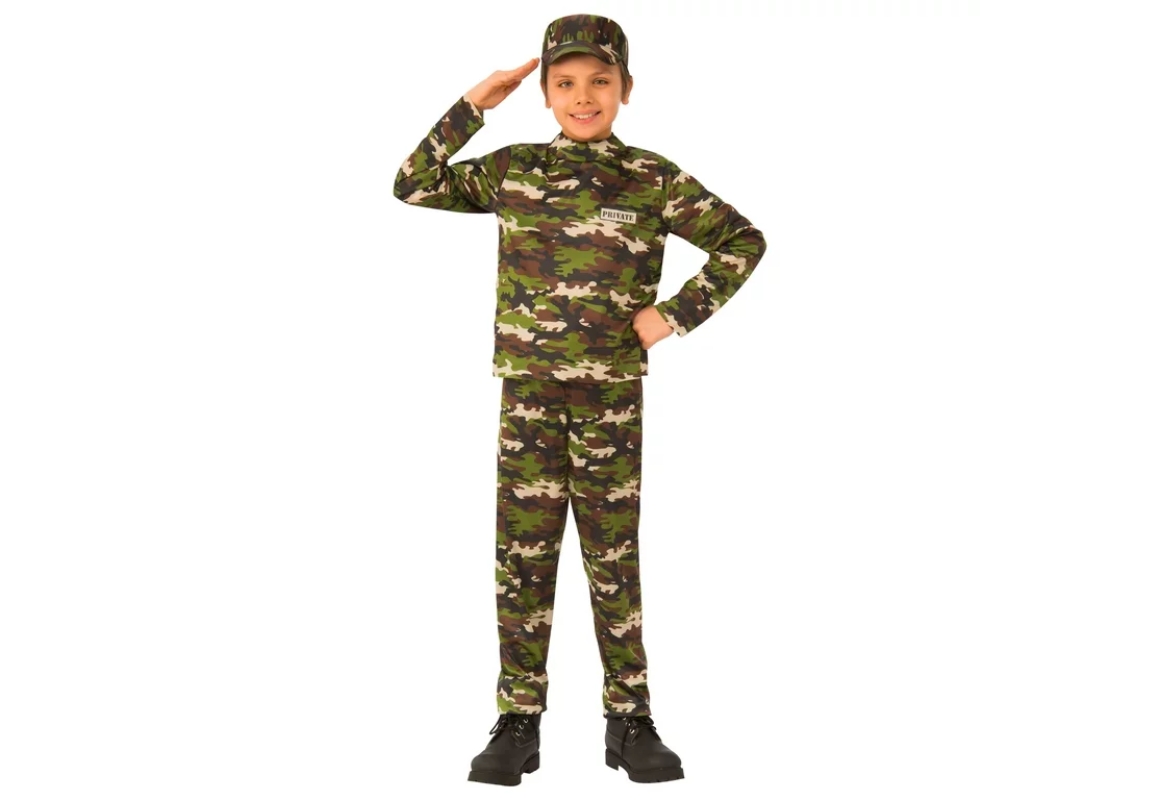 Shipping:
Free with Walmart+ or on orders of $35+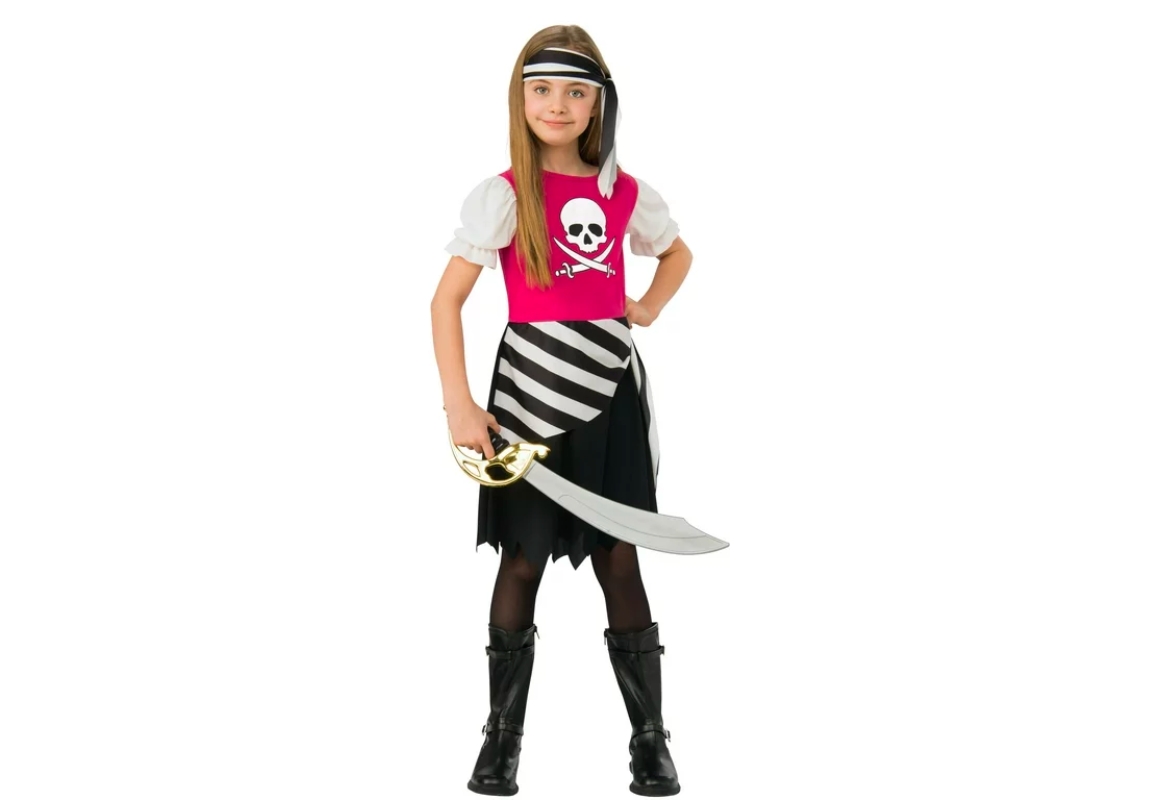 Shipping:
Free with Walmart+ or on orders of $35+
New Disney Princess Cosplay Girls Dresses on Walmart.com ($14.98)
Grab the perfect Disney Princess costume on Walmart.com for just $14.98 at regular prices! We found Cinderella, Sleeping Beauty, Moana, Rapunzel, Elsa, and more in stock online. These dresses are available in girls' sizes 4 – 16, but not all dresses are available in every size. Spend at least $35 for free shipping or skip the shipping fees altogether with Walmart Plus.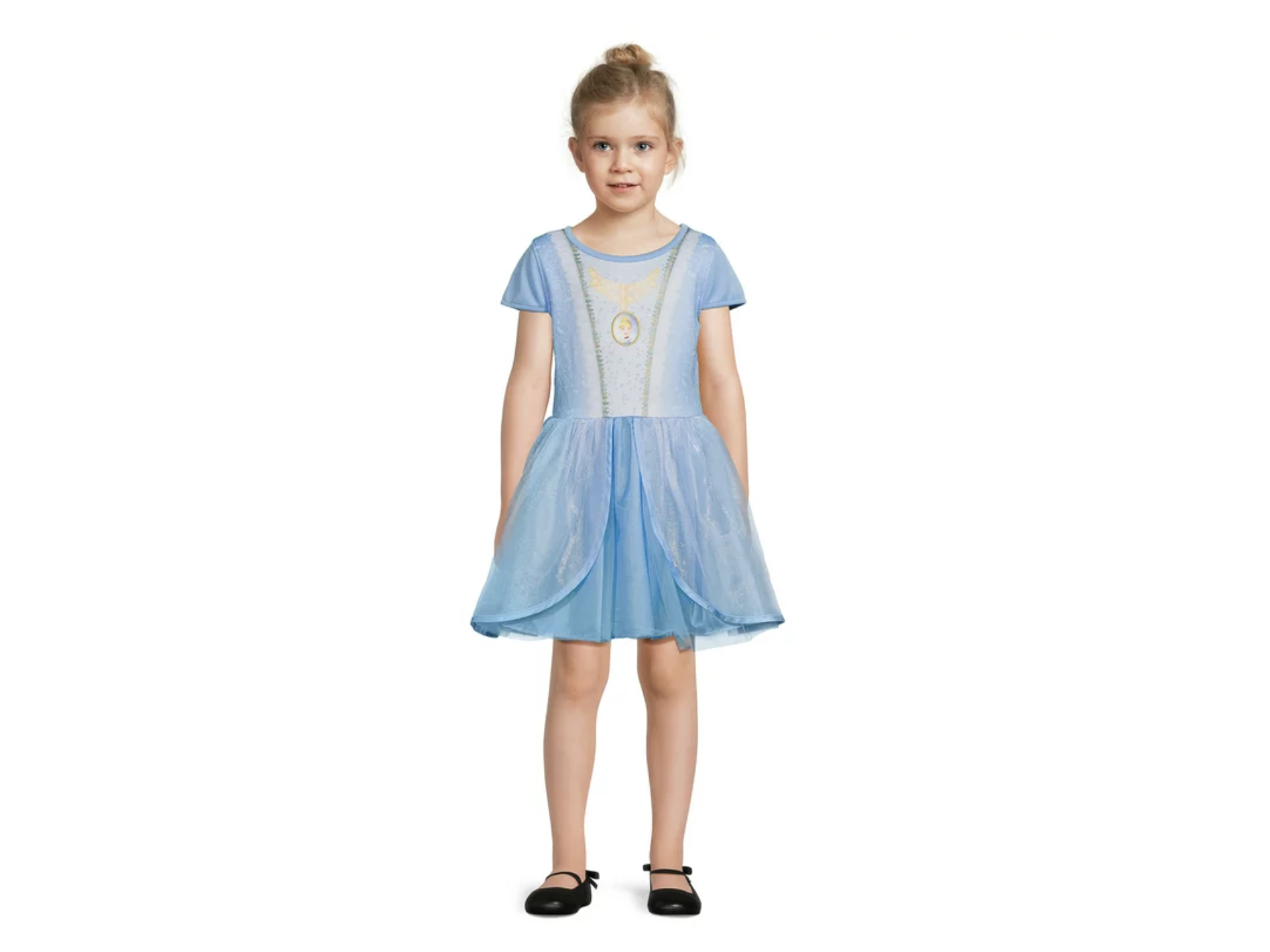 Shipping:
Free with Walmart+ or on orders of $35+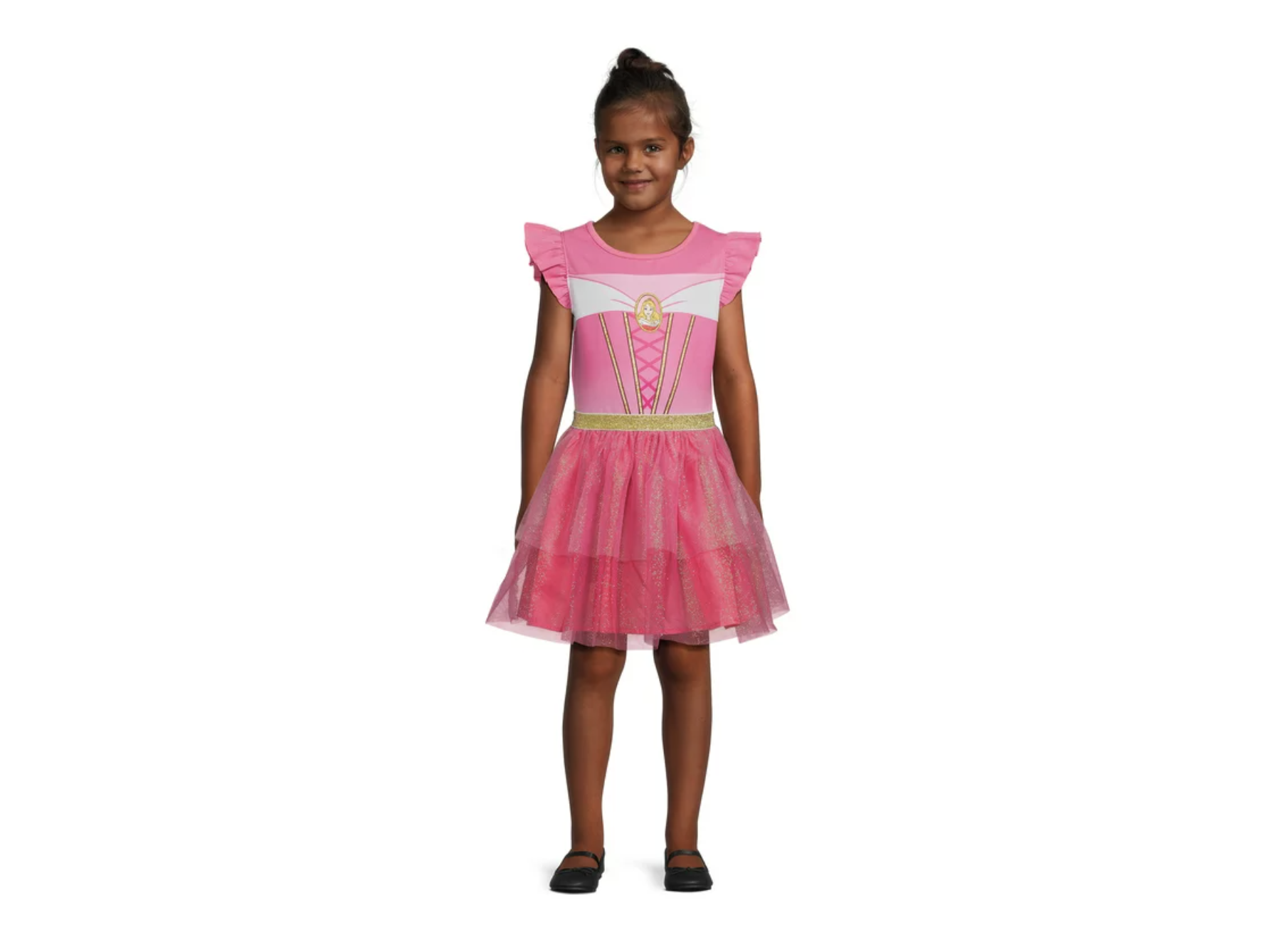 Shipping:
Free with Walmart+ or on orders of $35+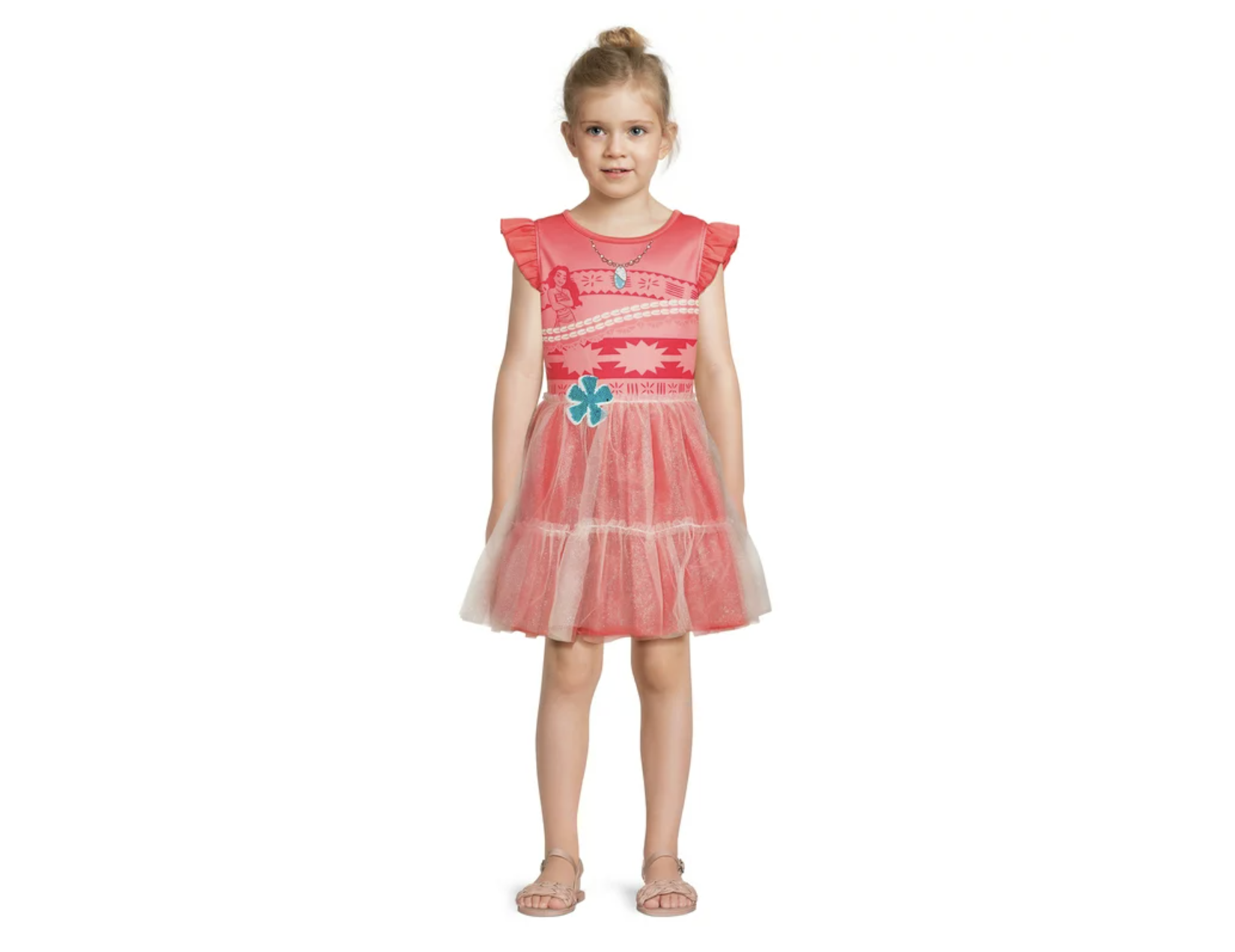 Shipping:
Free with Walmart+ or on orders of $35+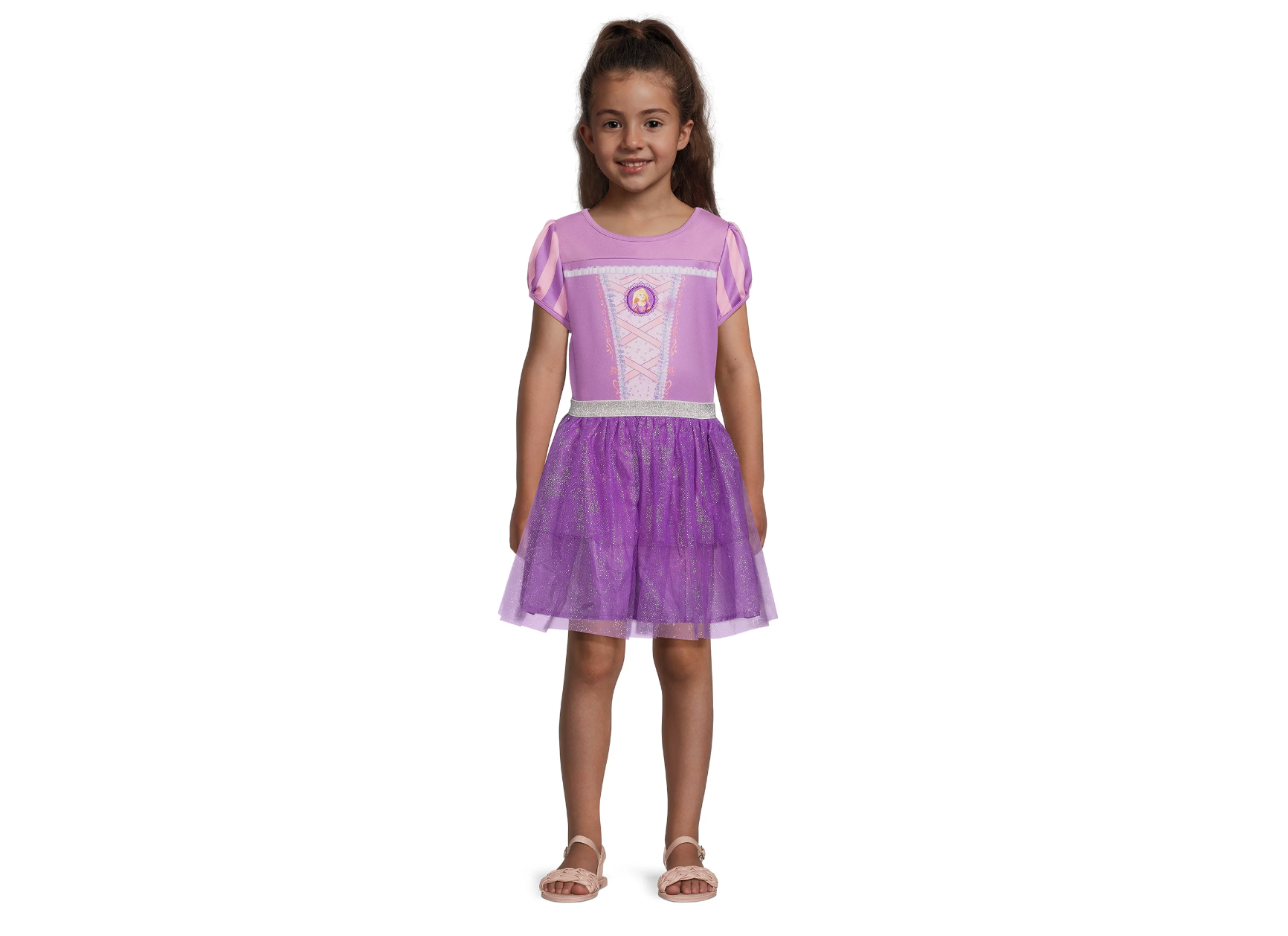 Shipping:
Free with Walmart+ or on orders of $35+
1. Walmart Halloween costumes usually show up in stores by the end of August.
It seems like we're seeing Halloween costumes in stores earlier and earlier each year. Well, Walmart is no exception. Last year, we started seeing Halloween costumes at Walmart on Aug. 31. So if you're scrambling for last-minute Walmart back-to-school supplies, pick up Halloween costumes while you're at it and kill two birds with one stone.
Walmart keeps costume prices pretty low as-is, so you'll rarely see big promos or discounts in the days and weeks leading up to Halloween. Even at regular prices, kids' costumes usually start around $5 and adult costumes start at $10. Walmart's Halloween pet costumes usually start somewhere between $5 and $10.
Related: We have all the deets on Target Halloween costumes for 2023, too, plus tips for saving.
2. Shop at Walmart early in the morning for the best selection of Halloween costumes.
To score the absolute best costumes (and prices) at Walmart, you'll need to get to the store as early as you can.
Most Walmart stores open at 6 a.m. and close at 11 p.m. When the doors first open, the shelves are fully stocked and neatly organized. But by the time the doors close, shelves are empty, aisles are messy, and many items are out of place.
This is especially true when it comes to seasonal items like Halloween costumes that get heavy traffic. To secure the lowest prices and the widest selection at Walmart, waking up early is the only way to go. If you shop in the evening, you're simply missing out.
3. Use the Walmart barcode scanner to look up online prices as you shop in-store.
Walmart store prices aren't always the same as they are on Walmart.com — even for the exact same product. But you can use the Walmart app to check both prices at once so you never pay more than you should.
Inside the Walmart app is the Walmart barcode scanner, which allows you to scan items and instantly look up the online price. Just open the Walmart app and tap the little barcode icon in your search bar. Then, hold your phone over the item's barcode in the store to scan it. If you notice the price is lower online, you can totally ask them to match the price at the register. (See more about how to do this in Tip #8.)
4. Or scan Walmart costumes with the Amazon app to see who has the better price.
If you really want to cover your bases, you can triple-compare prices on Halloween costumes with the Amazon app. It has the same barcode-scanning feature that shows you the price of the item on Amazon.
Here's the thing to keep in mind: the Amazon scanner only works on items that are sold at both Amazon and Walmart. So, for costumes that are exclusive to Walmart, the Amazon app won't come up with an exact match when you scan the barcode.
But if you find Walmart costumes from brands like Disney, Marvel, Barbie, DC Comics, or Star Wars, Amazon likely carries those as well.
5. Search "clearance" online or in the app to find deals on Walmart Halloween costumes and accessories.
Walmart doesn't make it easy to find their online clearance section, but trust me — it's there. And it's worth a look for low-priced Halloween costumes.
To find the general clearance on Walmart.com or in the Walmart app, all you have to do is type "clearance" into the search bar. That'll take you to the main clearance landing page. Then, use the clearance search bar (where it says "Search in Clearance") to find discounts on Halloween costumes, accessories, and more.
Related: Use our Walmart clearance secrets to find hidden deals.
6. Planning a Barbie costume? Browse Walmart's collection of Barbie clothing online.
Barbie Halloween costumes are gonna be big for 2023, but you don't have to spend $100 on a premade costume. And the Barbie costumes are coming to Spirit Halloween — starting at $50!
Walmart has an online Barbie shop with loads of pink tees, dresses, jackets, shoes, and outfits clad with the Barbie logo. There are thousands of items in sizes for toddlers, kids, and adults.
To find the lowest prices in the Barbie shop, use the price filter to set a custom price range, or sort your results by "Price low."
Just keep in mind that items from online Marketplace sellers have a different return policy than items sold and shipped by Walmart.
7. Create a cheap DIY Halloween costume with end-of-summer clearance and Labor Day deals at Walmart.
You're pretty safe buying pre-made costumes at Walmart, but sometimes putting your own costume together saves you a lot more money in the end. The good news? Walmart's Labor Day Sale and their end-of-summer clearance fall about two months before Halloween. It's the perfect time to hunt for low-priced clothing and create a totally original Halloween costume.
On the last Sunday of August through the first week of September, we've seen kids' clothing like leggings for $3.50, rompers for $4, and sleep sets for $7. You'll also find deep discounts on women's clothing like $5 tanks, dresses, and sandals. Here are a couple more DIY Walmart Halloween costume ideas:
Want a DIY nurse or doctor costume? Look for clearance deals on scrubs, face masks, and first aid props in the toy section.
Or what about a ballerina? Look for ballet slippers, tights, leotards, and tutus on sale at Walmart.
It's totally possible to create an epic DIY Walmart costume on a budget. All you have to do is think outside the box (and the Halloween aisles).
8. Request a price match if you find a better price on Walmart.com.
Walmart will price match an in-store item if the same exact item has a lower price on Walmart.com. But you have to request the price match before your purchase — you can't get one if the item goes on sale after you bought it.
Of course, you could always just buy the item online instead of in-store. But if you're crunched for time and can't wait for shipping, getting a price match is a great alternative.
These are the requirements in Walmart's price match policy:
You must inform the Walmart associate of the lower Walmart.com price at the time of checkout.
The item must be in stock and available to purchase on Walmart.com at the time of your price match.
The item must be identical in size, model, quantity, brand, and color to qualify for a price match.
Unfortunately, Walmart will only match store prices to their own online prices and won't match other competitors. Also, your item can't be from a third-party Marketplace seller on Walmart.com — it has to be sold and shipped by Walmart to qualify!
9. You have 90 days to return most Walmart Halloween costumes.
The standard Walmart return policy gives you 90 days to return items for a full refund. Just hold onto your receipt or online order number. If you lost your receipt, don't panic. An associate can look up your store purchases with a debit or credit card number, and online purchases with a phone number or email.
There's one main exception to the standard 90-day policy. You only have 30 days to return items from Marketplace sellers on Walmart.com. If it doesn't say "Sold and shipped by Walmart" on the product page and there's another company listed there, you're looking at a Marketplace item.
You can return Walmart items for free in-store, curbside, or by mail. However, only Walmart Plus members get to take advantage of returns from home.
TIP: Check your purchase history on Walmart.com or in the app — it'll show you the latest eligible return date for each item you bought.
10. Score costumes for 75% off during Walmart Halloween Clearance the first week of November.
We know what you're wondering — when do Halloween costumes go on sale at Walmart?
Even in the days leading up to Halloween, you'll start seeing deeply discounted Halloween costumes at Walmart both in stores and online. We've seen kids' and adult costumes online listed for $4 — up to 77% off — on Walmart.com just two days before Halloween. But on such short notice, you may have trouble finding the items and sizes you're looking for.
If you can wait until after Halloween, the first week of November is one of the best times to shop for Walmart costumes. Starting the day after Halloween, Walmart stores mark down Halloween items to 50% off. About 3 – 4 days later, that discount jumps to 75% off. This is when you'll score complete costume sets for $4 – $8 when they're regularly priced at $25 – $30.
On Nov. 1, it's easy to put Halloween behind us for the next 364 days. But if you take time to shop Walmart Halloween clearance, you'll have costumes done and ready for Halloween 2024 and score serious savings while you're at it. Just be sure to head to the store as early as possible for the best selection.