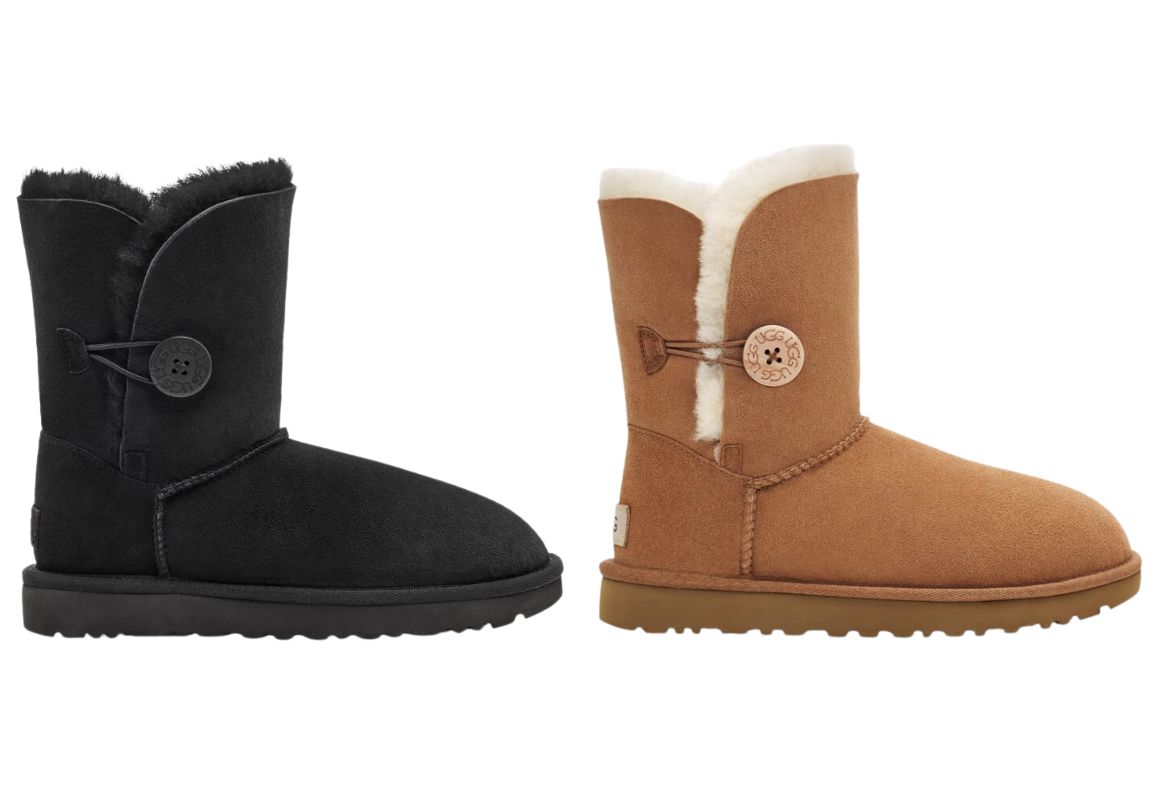 Shipping:
Free for Plus members
Get all the new deals and savings hacks straight to your inbox
Need to snag a deal on new boots for fall? Shop at
Sam's Club
to score Ugg Bailey Button Boots for just $129.98. These boots are available in black or brown and will only be in stock for a limited time. Please note that other Ugg boots are available online at
SamsClub.com
for less than you'll pay at other retailers as well.
For comparison, Ugg sells these boots for $190. By shopping at Sam's Club, you'll save $60.02.
You can also store away all of your new shoes by using these shoe storage hacks that bring convenience and efficiency to your life. Once you've done all of those hacks, be sure to unlock a money-saving secret by learning how to convert women's shoe sizes to kids' sizes (a practical trick that's bound to keep your budget happy).
Complete your fall wardrobe with more great apparel deals. Clearance shopping is a great way to score trendy items for the upcoming year at a budget-friendly price. If you're looking to buy current-season clothing without spending too much, consider browsing online discount clothing retailers. Many online stores offer clothing at 50% off or higher.
Trying to empty out some room in the closet? Find out our favorite ways to make cash selling your clothes.
Not a Sam's Club member yet? For a limited time, you can get a 1-year Sam's Club membership for 60% off. New to shopping at Sam's Club? Learn how to maximize your membership benefits with these 32 tips every Sam's Club shopper needs to know. If you aren't fully satisfied with your purchase, don't worry. The Sam's Club return policy makes it easy to return items that don't meet your expectations.
Text DEALS to 57299 and be the first to know about the hottest deals each day.