Sam's Club is the place to find fantastic prices on brands that rarely (or never) offer coupons. Plus, Sam's beats competitors — like Costco — on many items, sometimes even beating its own flagship store, Walmart.
Through next month, enter sweepstakes for a chance to win a Sam's Club gift card.
Here are 12 items you can buy at Sam's Club and have total confidence you're getting a great deal:
1. Baby Formula priced so low you'll save about $450 per year.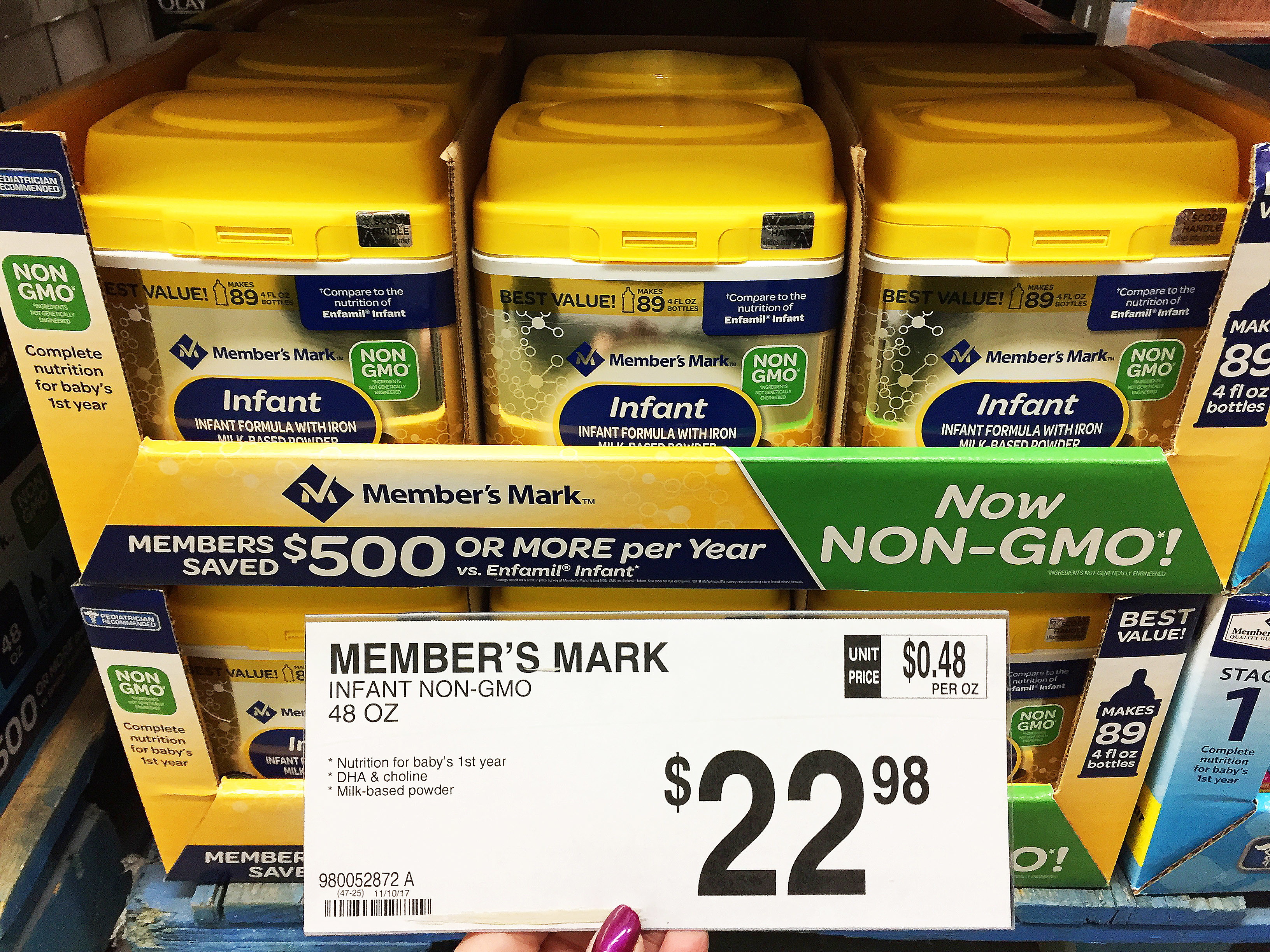 When you're spending between $50-$100 per month on baby formula, every little bit of savings helps. Members Mark baby formula is comparable to Similac, and it costs $0.52 less per ounce! It's even more affordable than other store brands like Kirkland, and it's the cheapest you'll find at Sam's.
(An average family spends close to $1,400 in the first year of formula feeding when they buy a brand like Similac. This means if you go with Member's Mark instead, you're going to save at least $450 in that first year and more likely, closer to $700.)
Sam's Club: $0.48/oz.
Costco: $0.50/oz
Target: $0.63/oz.
2. Frozen Salmon you can serve for under $3.50 a plate.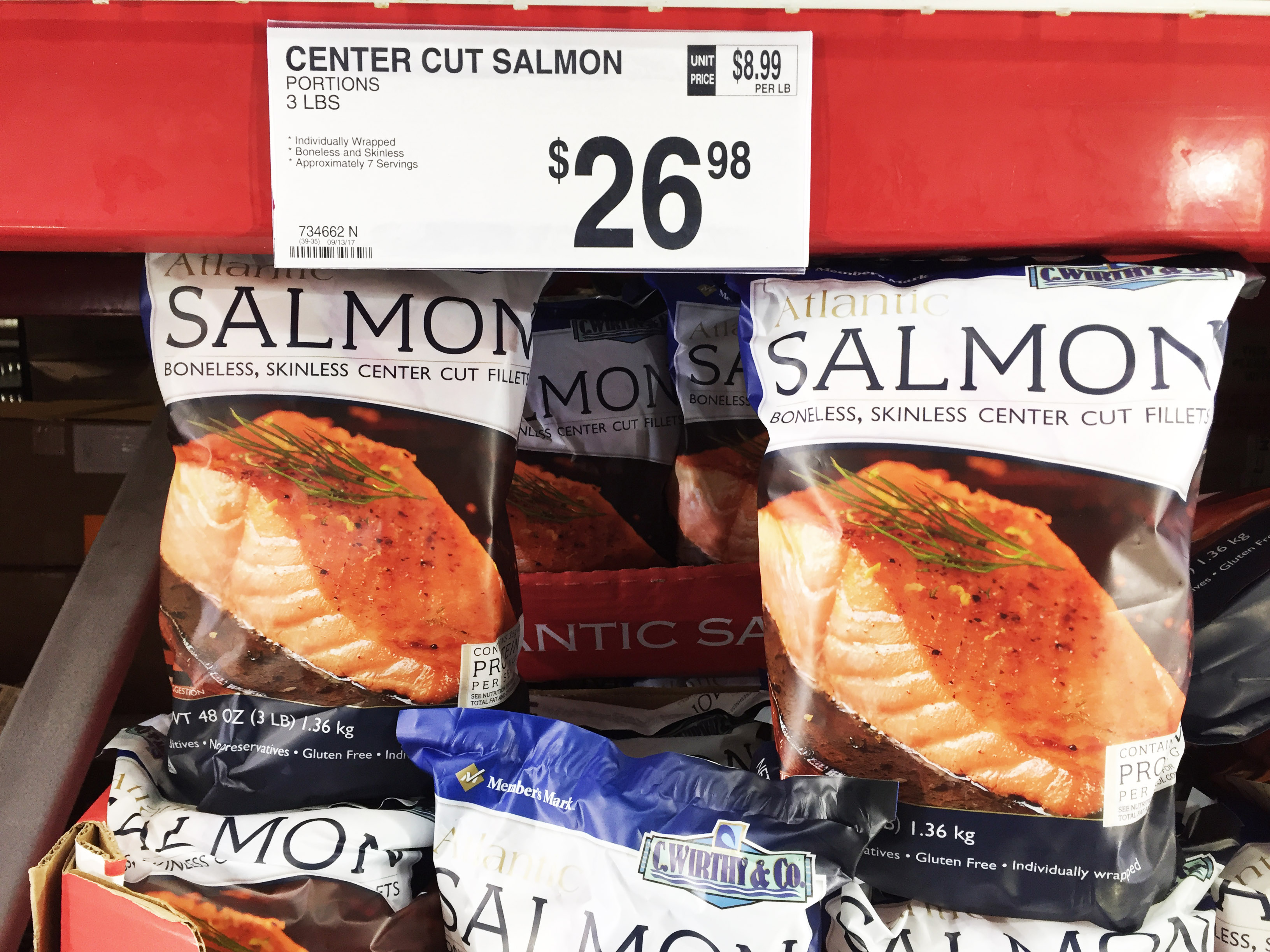 I could only get this cheaper if I went fishing and caught the salmon myself! Seriously, a generous helping (6 oz.) of salmon rings up at $3.37, which means it's only $20.22 to feed my family of six.
Sam's Club: $0.56/oz.
Costco: $0.75/oz.
Kroger: $1.16/oz.
3. Cage-Free Eggs that'll make you give up your dream of owning chickens.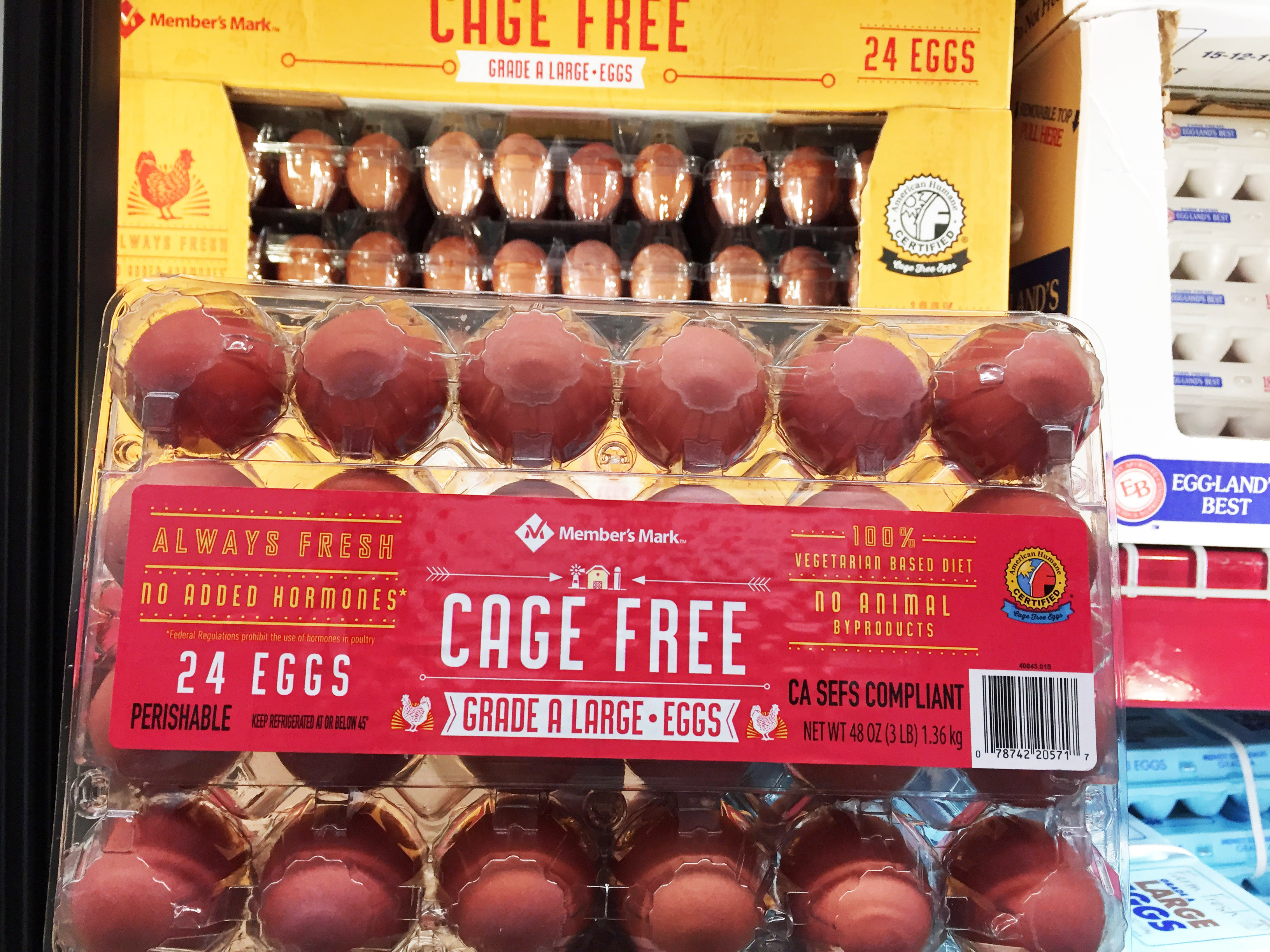 What? Not everyone wants chickens in their backyard? Well if you do, you won't anymore when you realize you can get your cage-free eggs at Sam's Club for 22% less than competitor's prices.
Sam's Club: $1.99/dozen
Kroger: $2.49/dozen
Costco: $2.86/dozen
4. Dog Food that's 64% cheaper than Costco.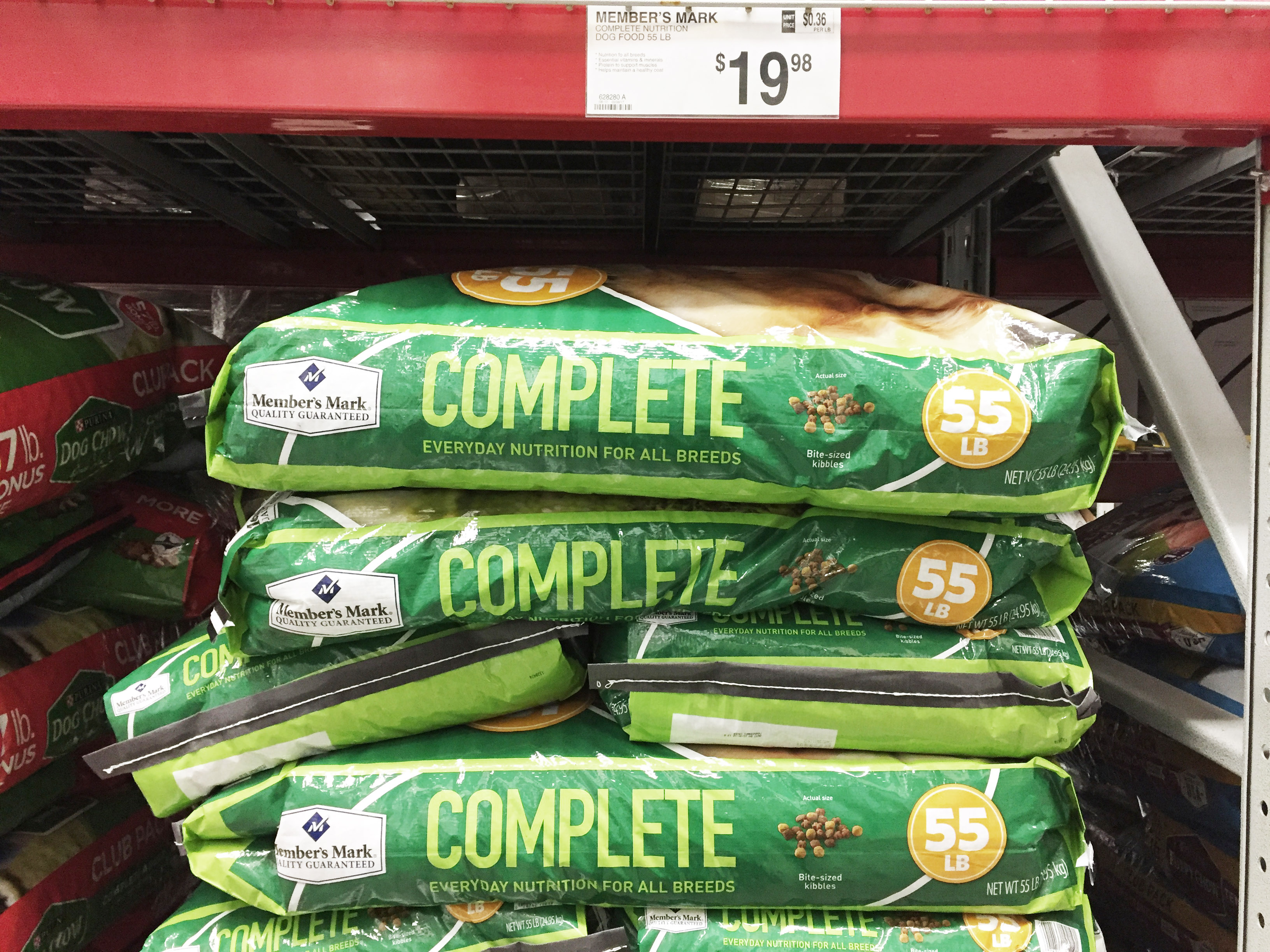 Member's Mark dry dog food is over half the price of Kirkland dry dog food. The only way to possibly beat this price is to print dog food coupons from KCL and use them when you see a sale.
Sam's Club: $0.36/lb.
Costco: $0.70/lb.
5. Maxi Pads for less than the KCL stock-up price. (No coupons needed!)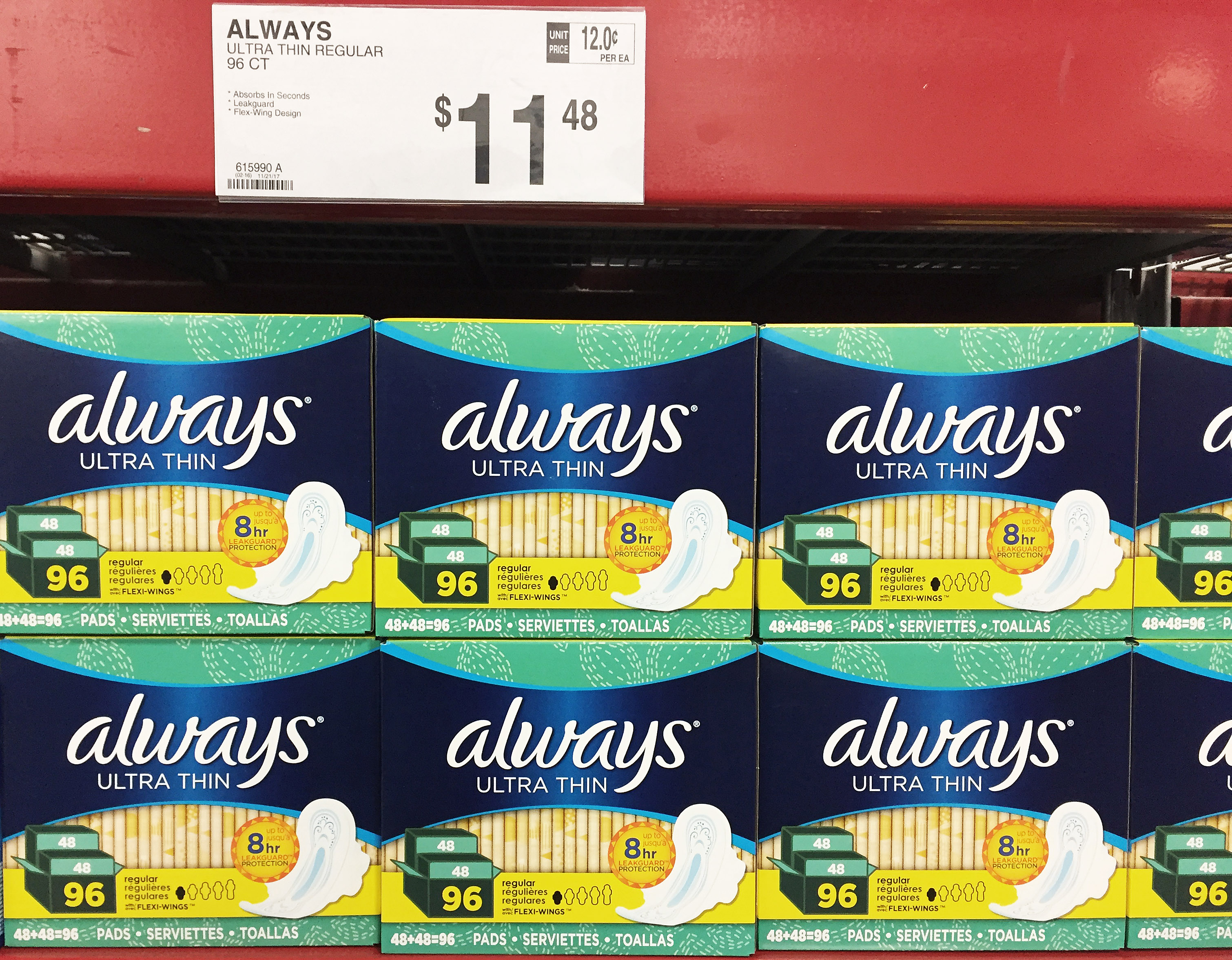 Maxi pads are a great price at $0.15 each — it's the KCL stock-up price. That's why Sam's Club's price is particularly fantastic at $0.03 cheaper per pad.
Sam's Club: $0.12 each
Costco: $0.14 each
Target: $0.15 each
6. Frozen Triple Berries that are up to 76% cheaper than other supermarkets.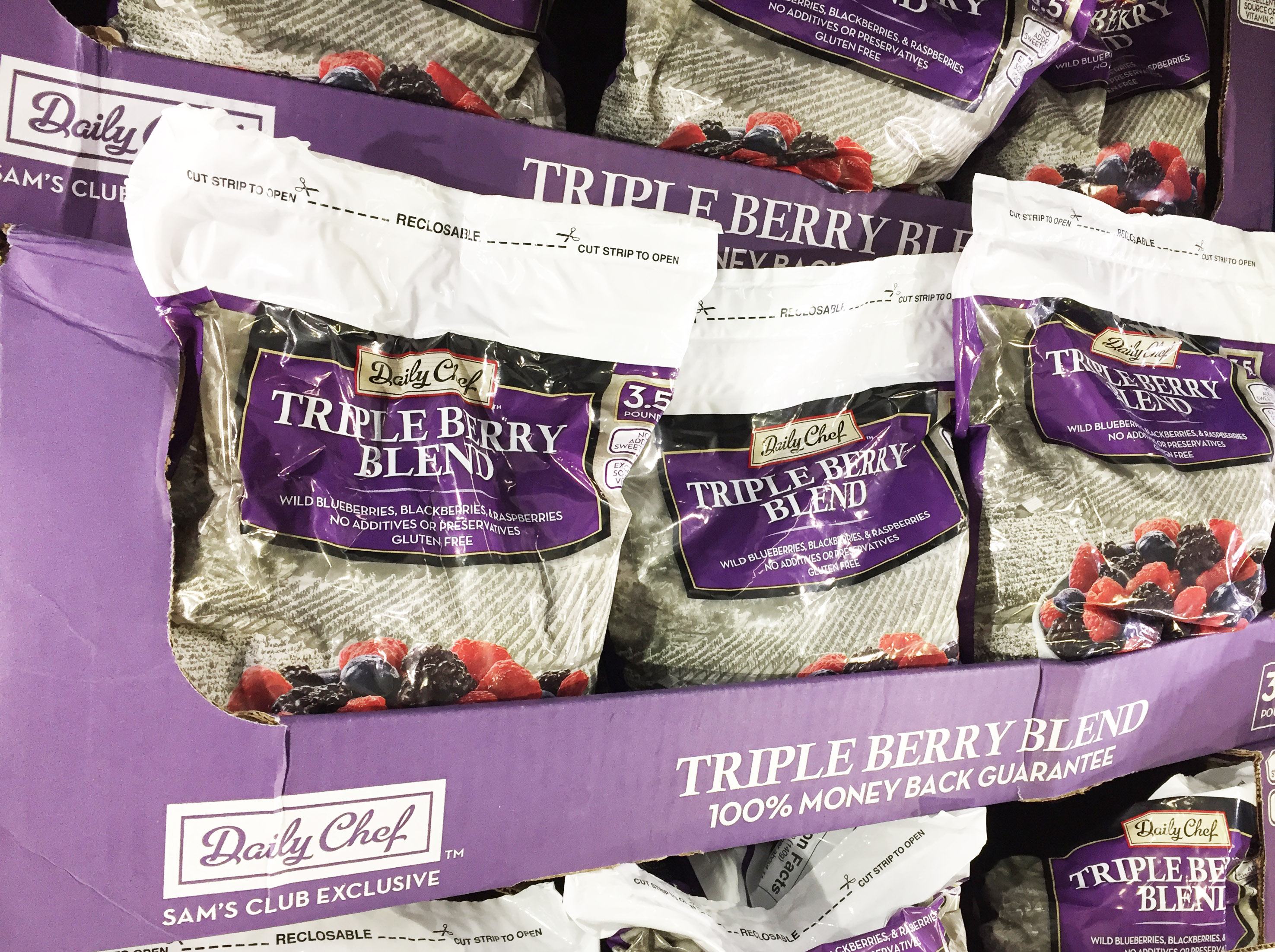 Frozen berry coupons are rare, which is why I have to know which store has the lowest price. Sam's prices definitely beat Costco here, but Sam's creams other supermarkets.
Sam's Club: $2.25/lb.
Costco: $2.37/lb.
Kroger: $5.00/lb.
7. Kitchen Trash Bags for $0.02 cheaper per bag than Costco.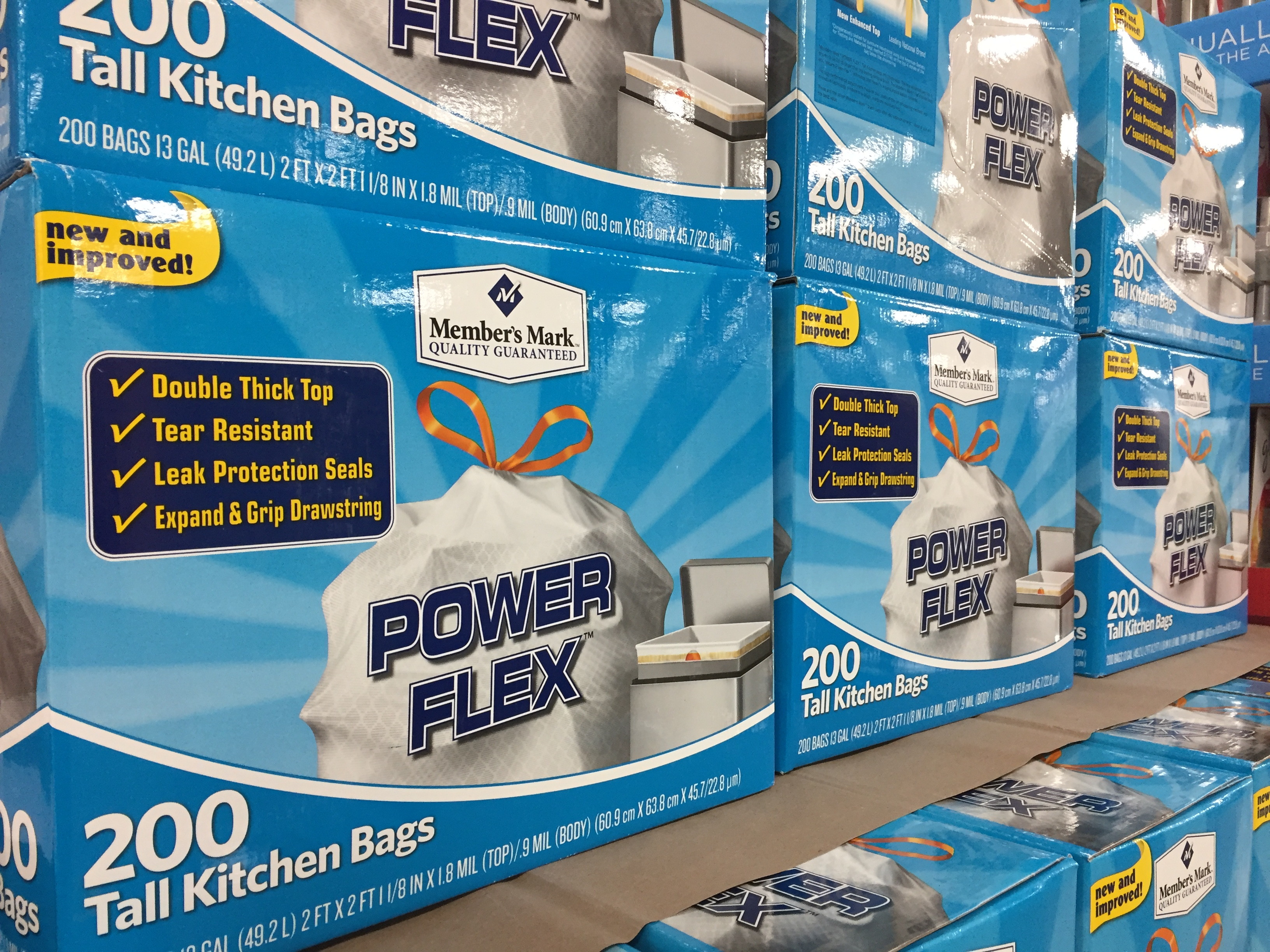 This is a 3-month stock-up price for trash bags, and the only way to get them cheaper is to print Hefty coupons you find on The Krazy Coupon Lady. Seriously though, there's no shame in just buying them at Sam's Club at this price!
Sam's Club: $0.06 each
Costco: $0.08 each
Target: $0.14 each
8. Brown Sugar you can get for half of what it costs at Walmart.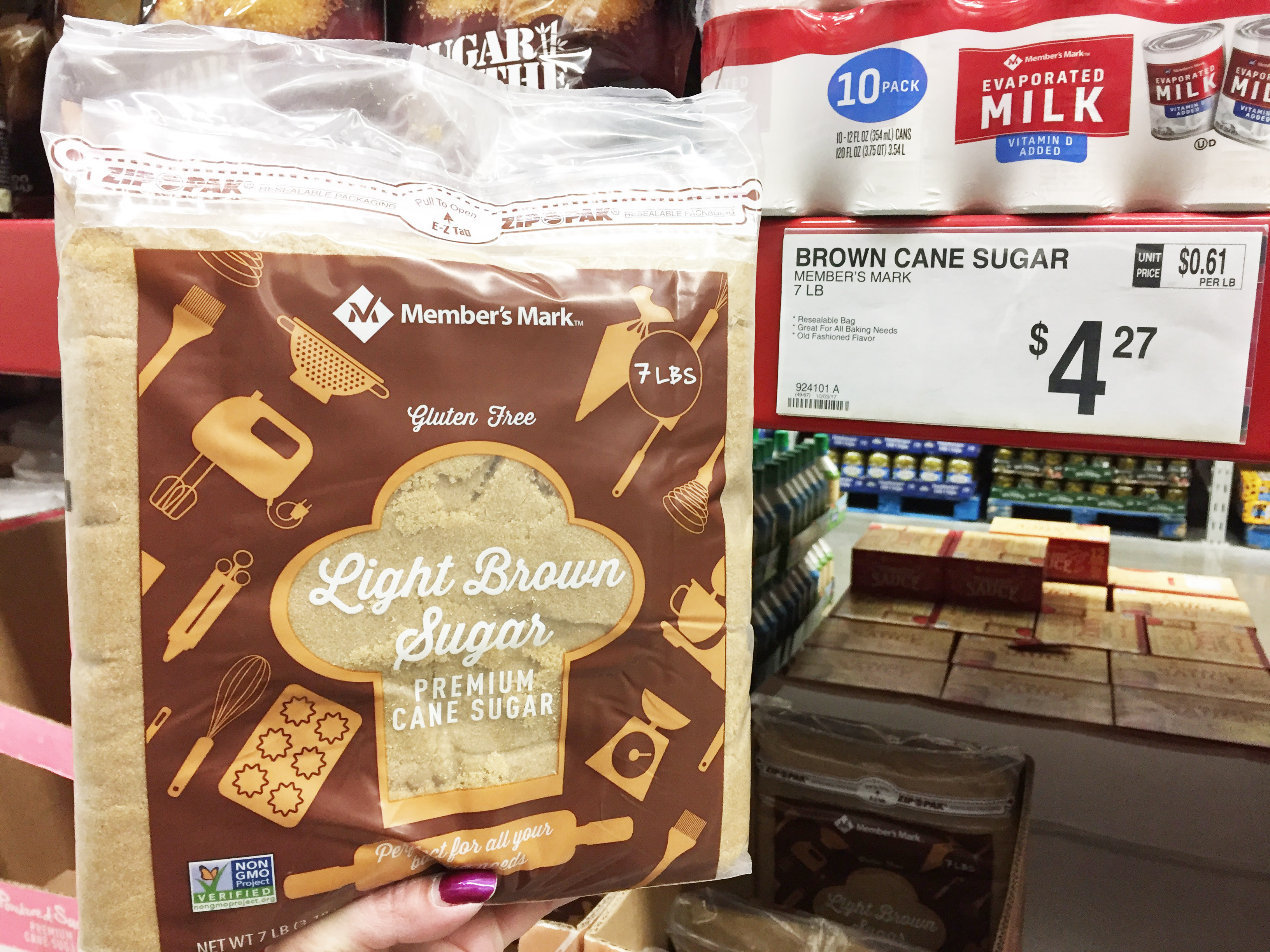 Even Walmart can't beat Sam's Club prices! Walmart's best price on brown sugar is $1.23/lb. Note that the bags of brown sugar at Sam's are ginormous, so if the sugar gets hard over time, you might need to put a damp cloth or a slice of bread into the bag to soften it.
Sam's Club: $0.61/lb.
Kroger: $0.65/lb.
Costco: $0.71/lb.
9. Ritz Crackers you can afford to eat by the sleeve.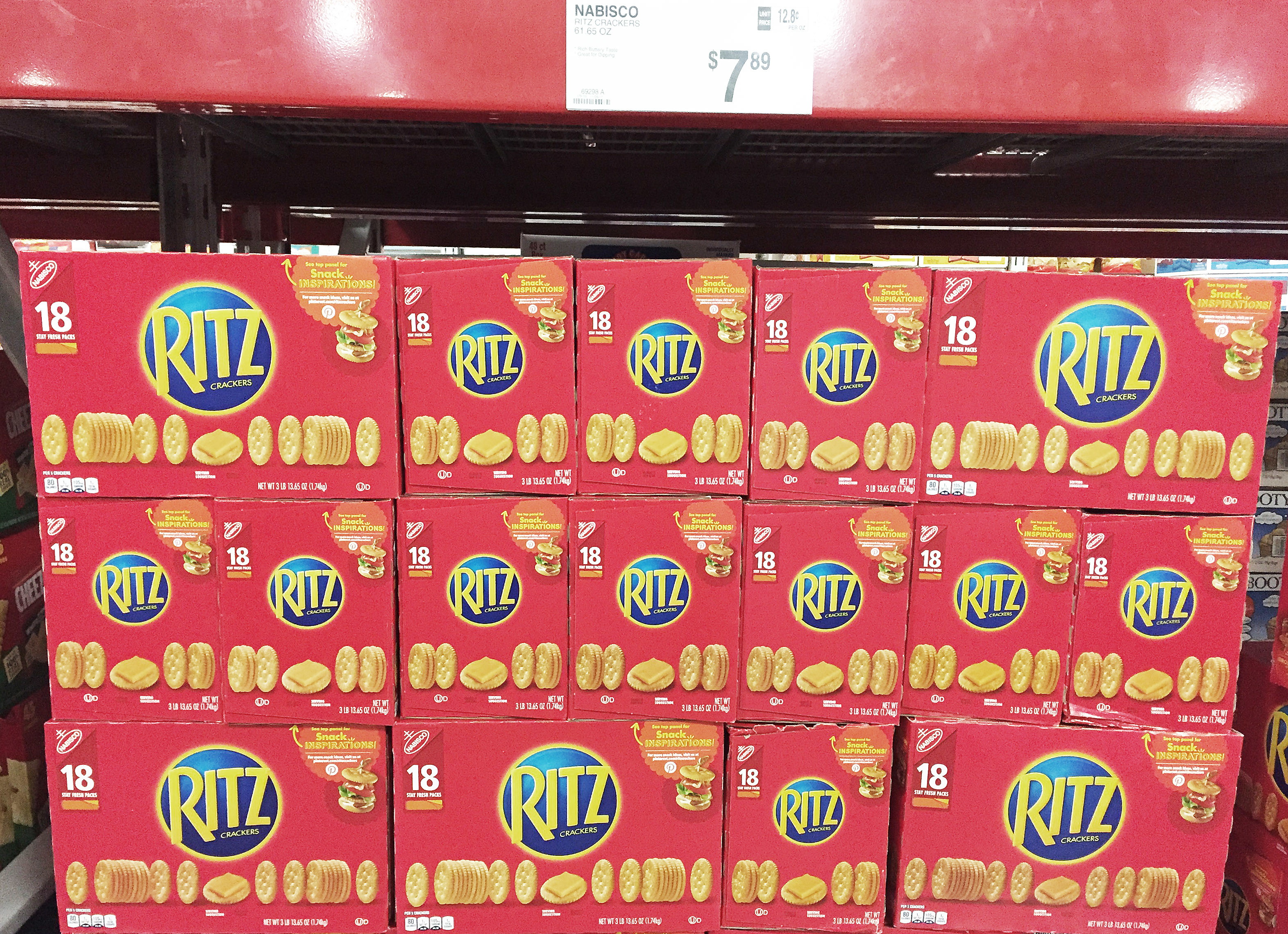 Ritz Crackers are another item that you can confidently buy at Sam's. The only possible way to find them cheaper is to stack Ritz coupons or rebate app offers from Ibotta with a sale.
Sam's Club: $0.13/oz.
Costco: $0.14/oz.
Target: $0.15/oz
10. Jam for 24% less than the closest competitor.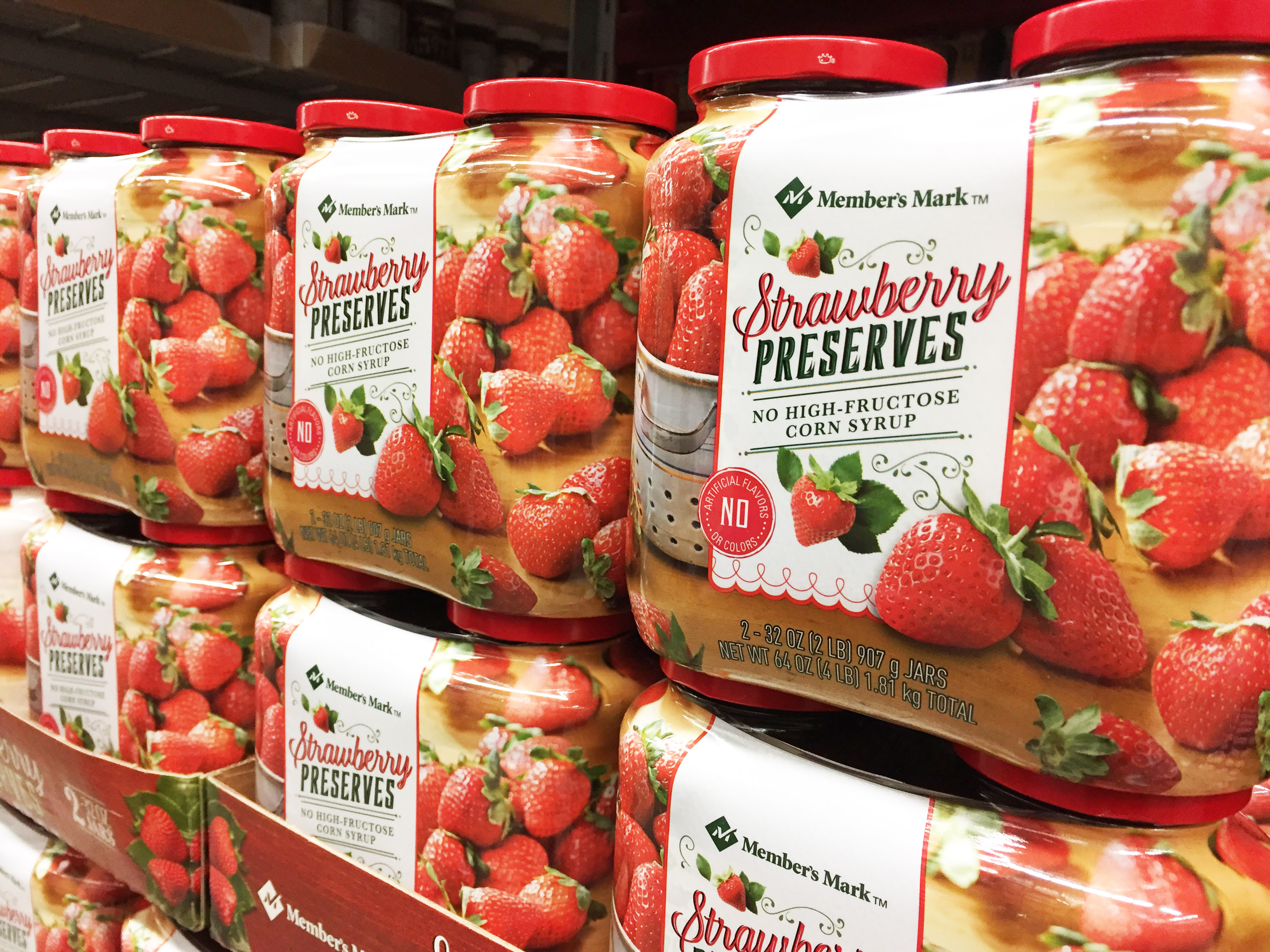 I'm sure you can find a cheaper price on jam in general, but you won't find jam without HFCS for this price anywhere around. In fact, even at Walmart your best bet will be Simply Fruit by Smucker's, and it's a whopping $0.35/oz. Pass!
Sam's Club: $0.11/oz.
Costco: $0.14/oz.
Target: $0.23/oz.
11. A huge jar of Chicken Base for super cheap.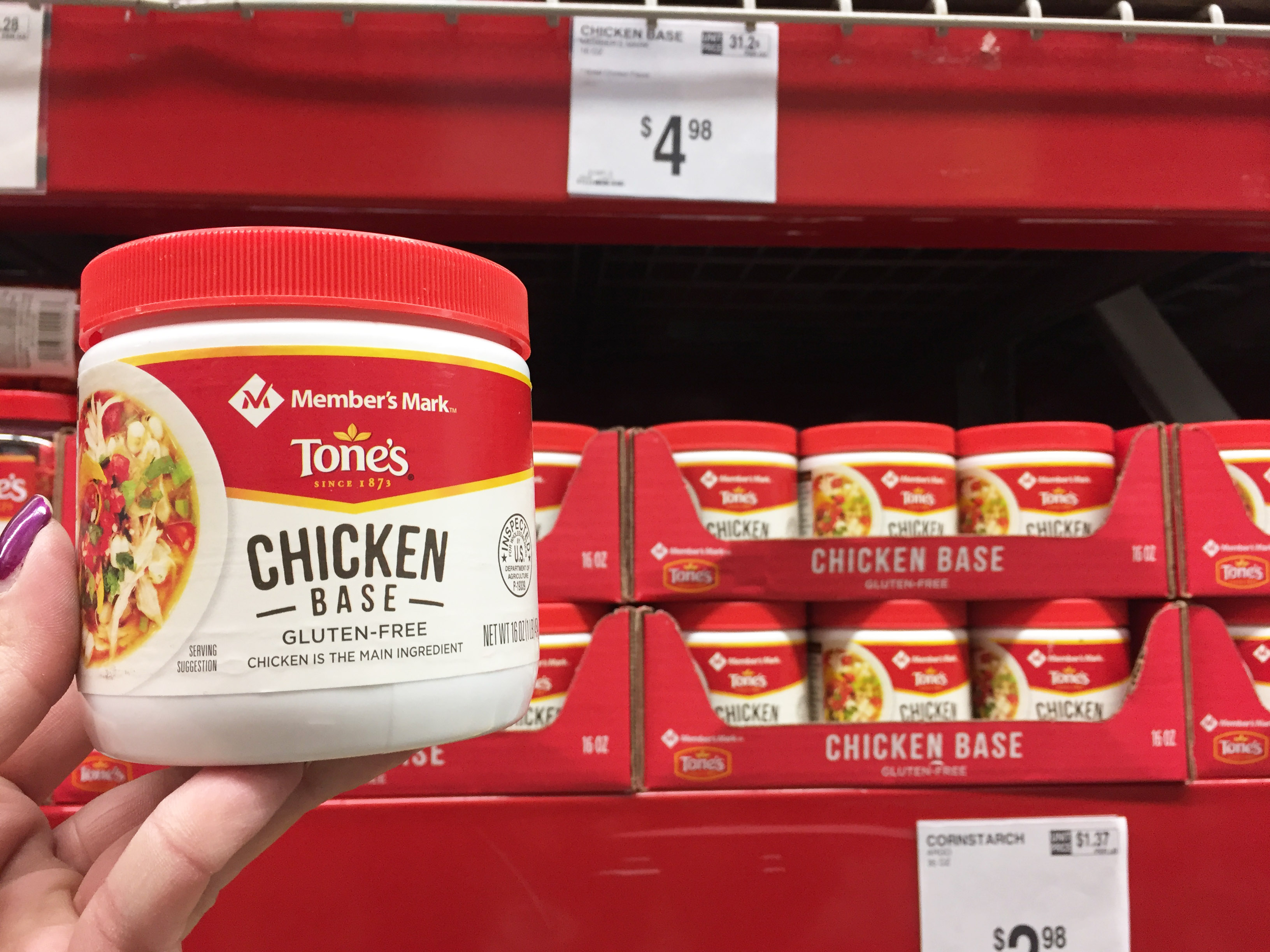 Walmart (at $0.58/oz.) and Kroger (at $0.57/oz.) aren't even in the running here! Only Costco and Target hold a candle, but Sam's is still the place to get chicken bouillon base.
Sam's Club: $0.31/oz.
Costco: $0.37/oz.
Target: $0.47/oz.
12. Goldfish Crackers for about $0.04 per handful.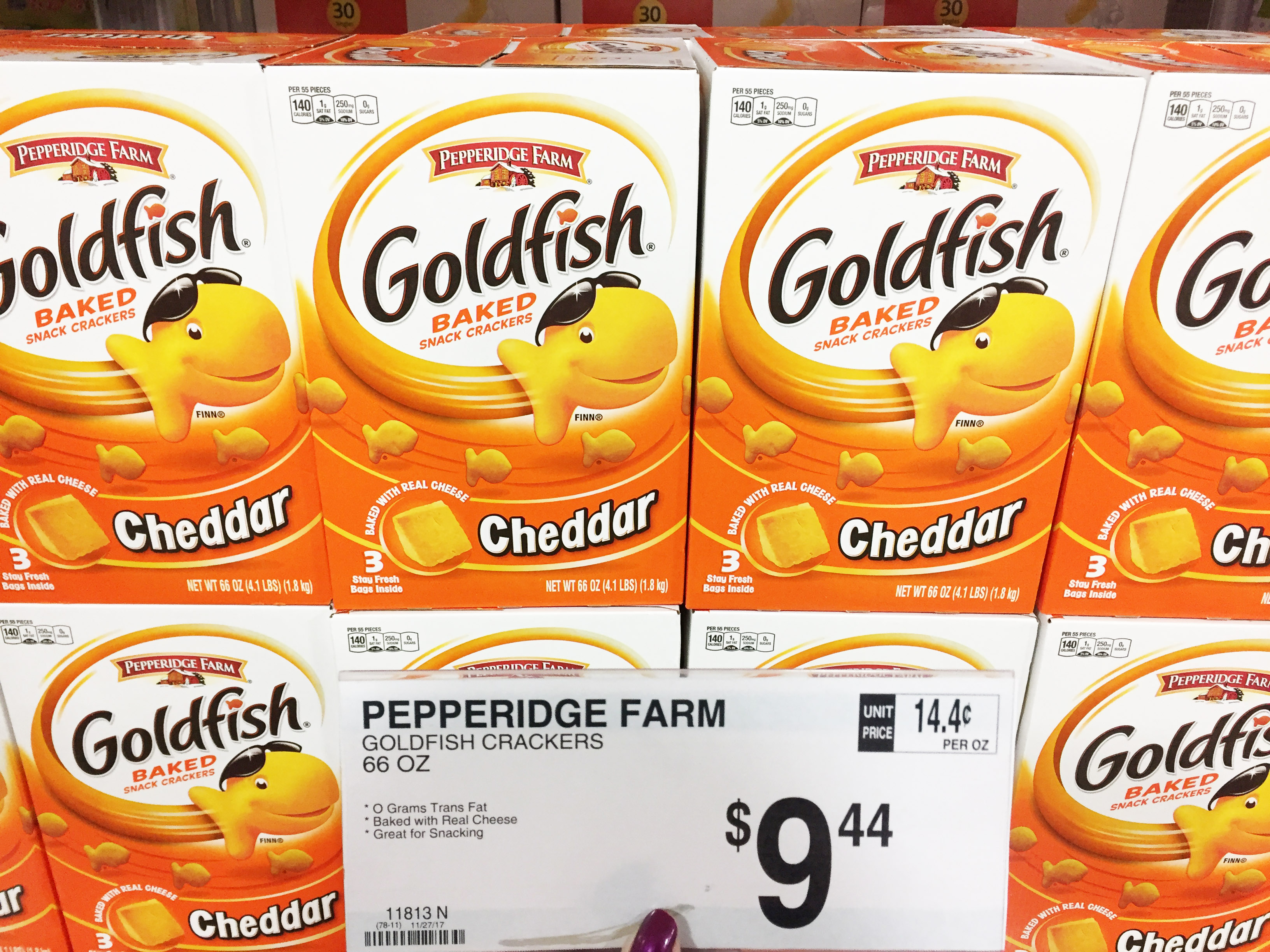 Because that's how fishy crackers are meant to be eaten! And if we're talking about a toddler's hand, it's more like a penny per handful.
Sam's Club: $0.14/oz.
Costco: $0.15/oz.
Target: $0.23/oz.
Sponsored by Mirum