Kroger is one of the biggest retailers out there, and also one of the best places to use coupons. But there are so many questions!
Can I stack coupons with sales? What about the Kroger ad and clearance? How does the Kroger coupon app work? Can I use my coupons when using Kroger Grocery Pickup? Do I even need the Kroger Shopper's Plus card?
Have no fear, because Krazy Coupon Lady is here to help you get the best Kroger deals with coupons.
1. Before you do anything else, sign up for a Kroger Shopper's Plus account — you'll need it for digital Kroger coupons.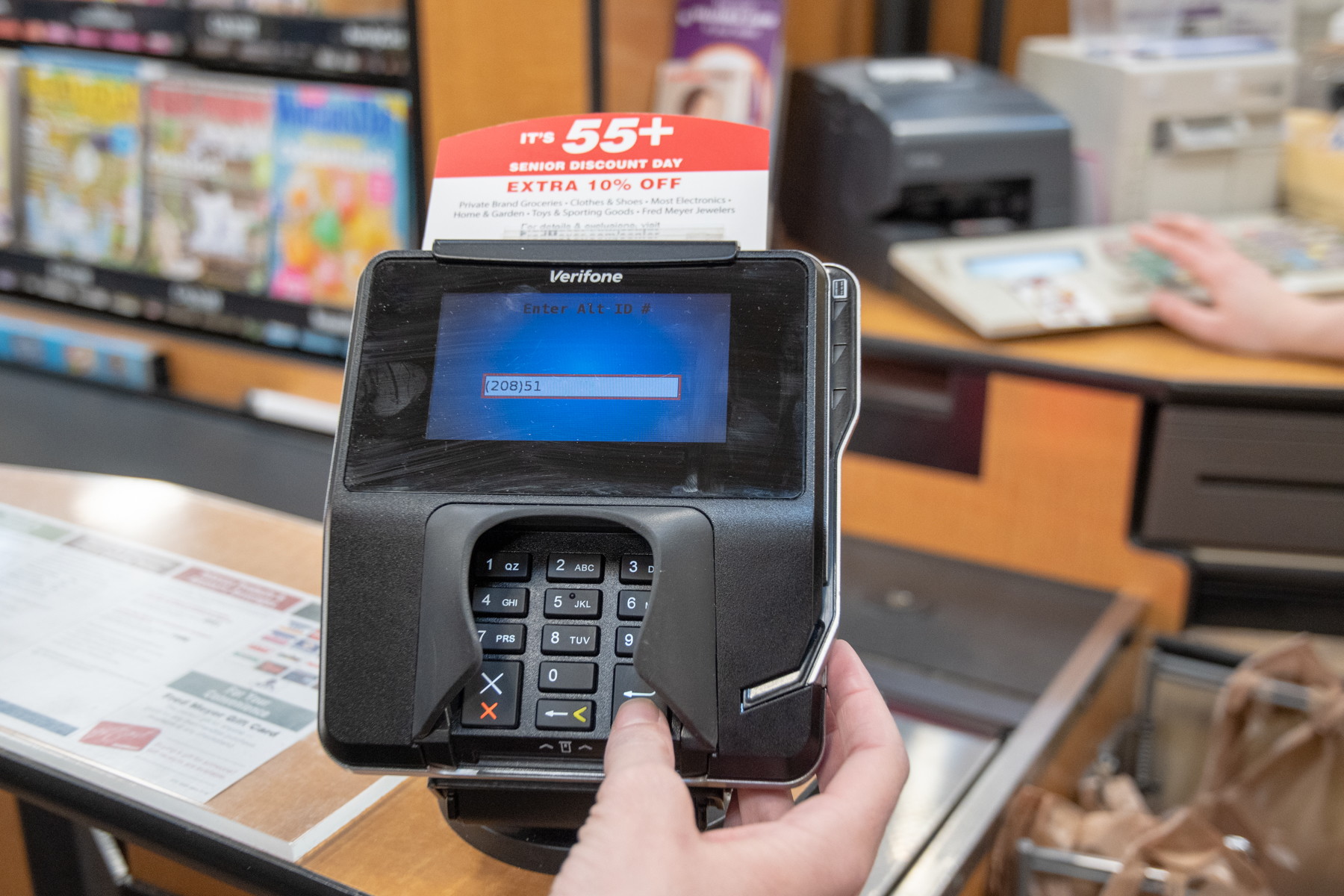 You can get Kroger ad sale prices without a Kroger card, but you won't get digital coupons and personalized offers — which we'll get into shortly! It's totally free and there's no catch.
2. Download the Kroger app to manage digital coupons while you're shopping.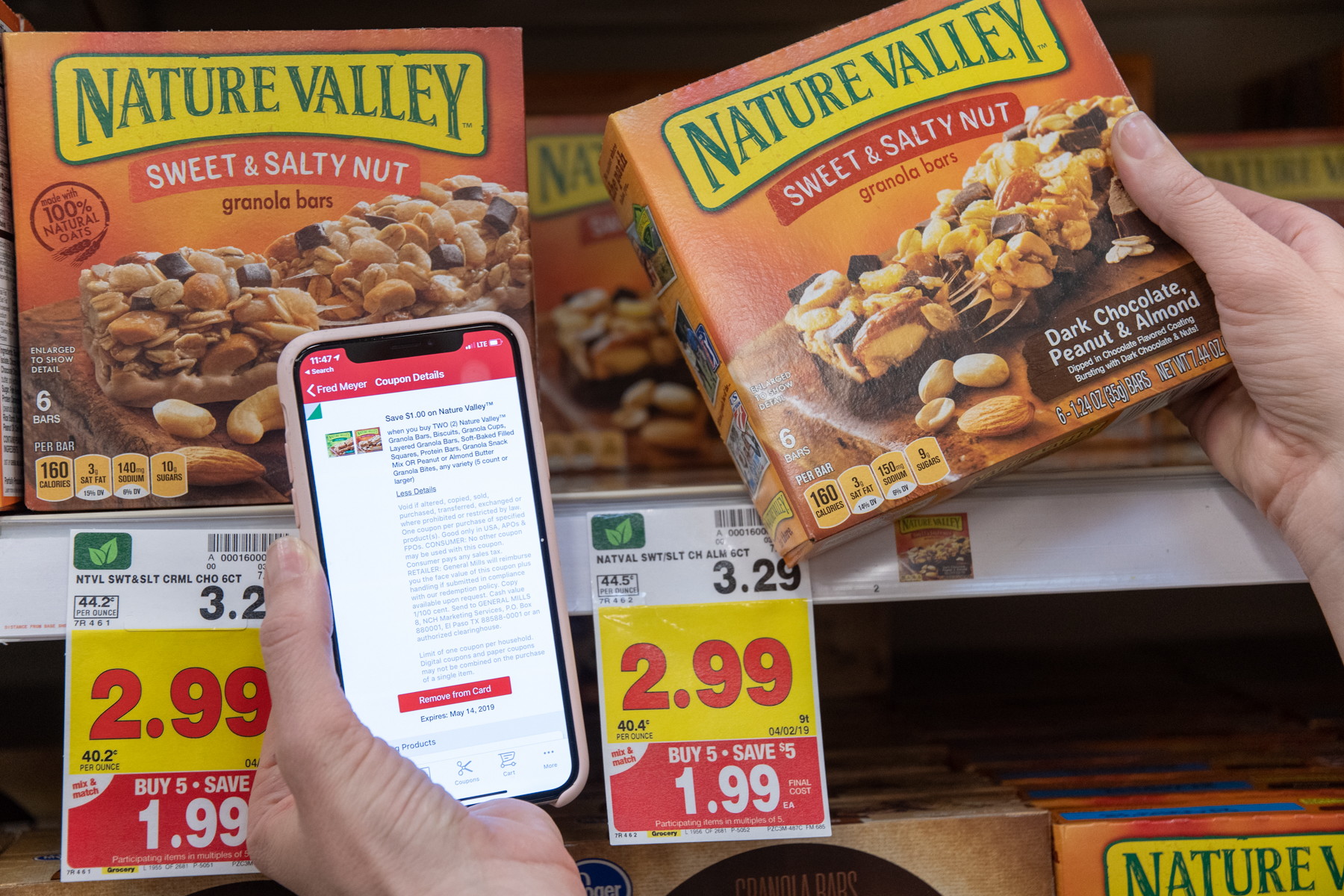 First, you'll want to link the app to your Shoppers account (or use the app to sign up for an account if you don't already have one).
You can scan items to see if there's a sale or coupon that you can add for bigger savings and create a shopping list.
At checkout, scan your card or enter your phone number, and the savings will come off your total automatically.
3. Kroger accepts paper, digital and Catalina manufacturer coupons.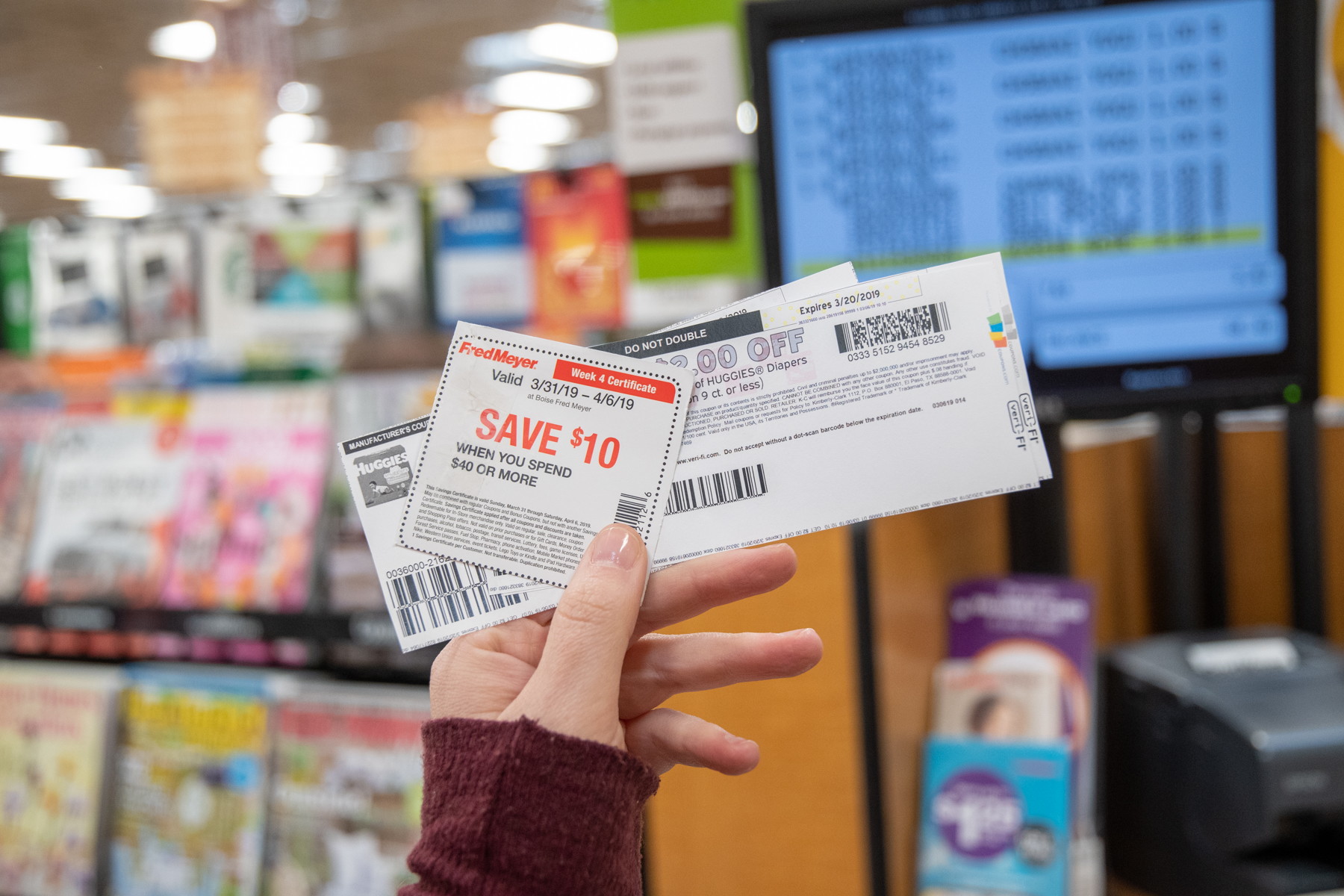 You can clip your coupons from the Sunday paper, print them from your computer, or load the manufacturer digital offers onto your Kroger card.
Catalina coupons print at the register at the end of a transaction — some are for a specific item, and some will be for an amount off your next purchase.
4. You can only use one manufacturer coupon per item at Kroger.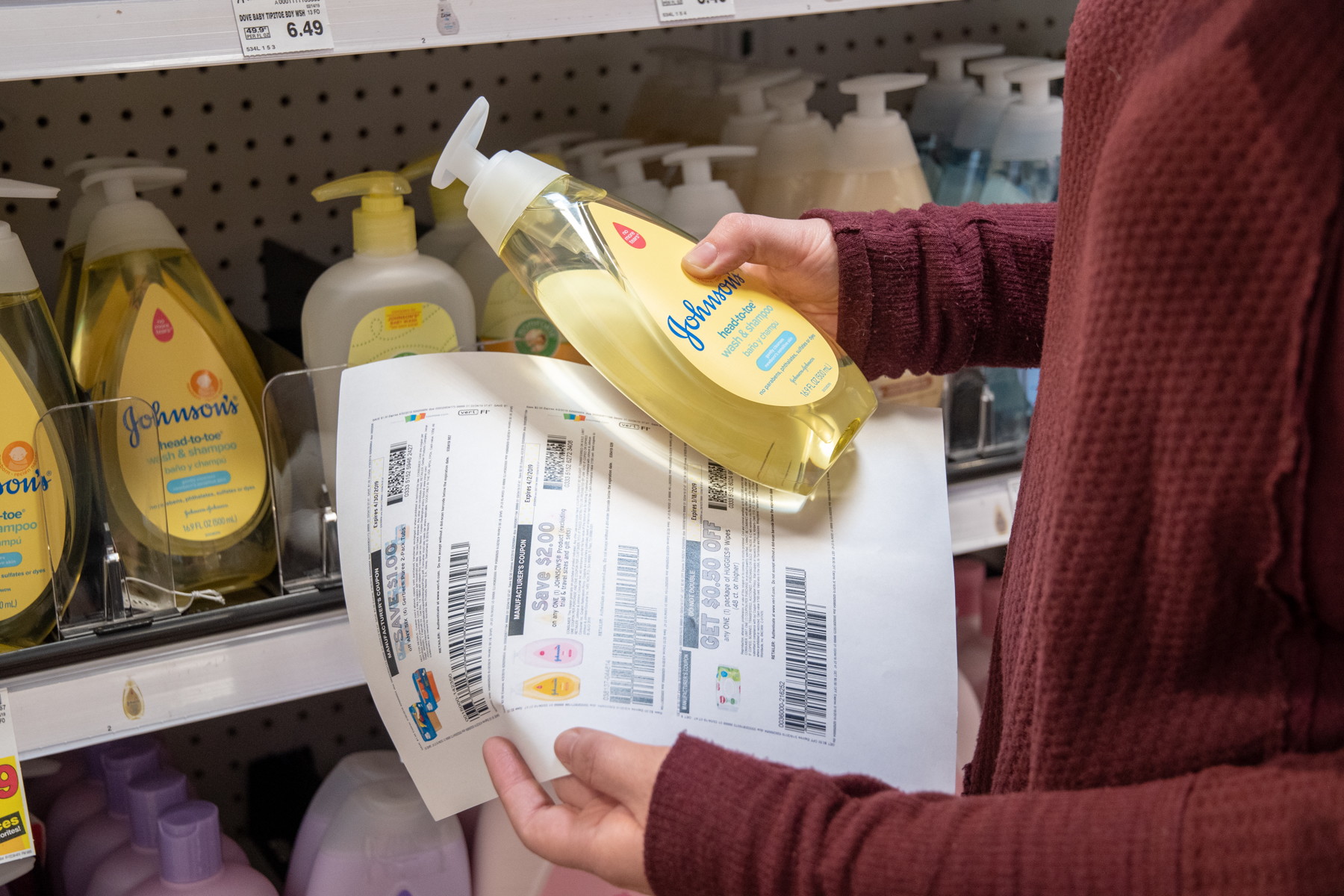 Many of Kroger's digital coupons are manufacturer coupons, so they can't be stacked with paper manufacturer coupons.
If you have a $0.50 off digital manufacturer coupon loaded to your account and you enter your phone number at checkout, you won't be able to use a paper manufacturer coupon. (So, if your paper coupon is worth $1.00 off, take the $0.50 digital coupon off your card and load it again after your purchase.)
5. Use up to 5 of the same manufacturer coupons in a single transaction at Kroger.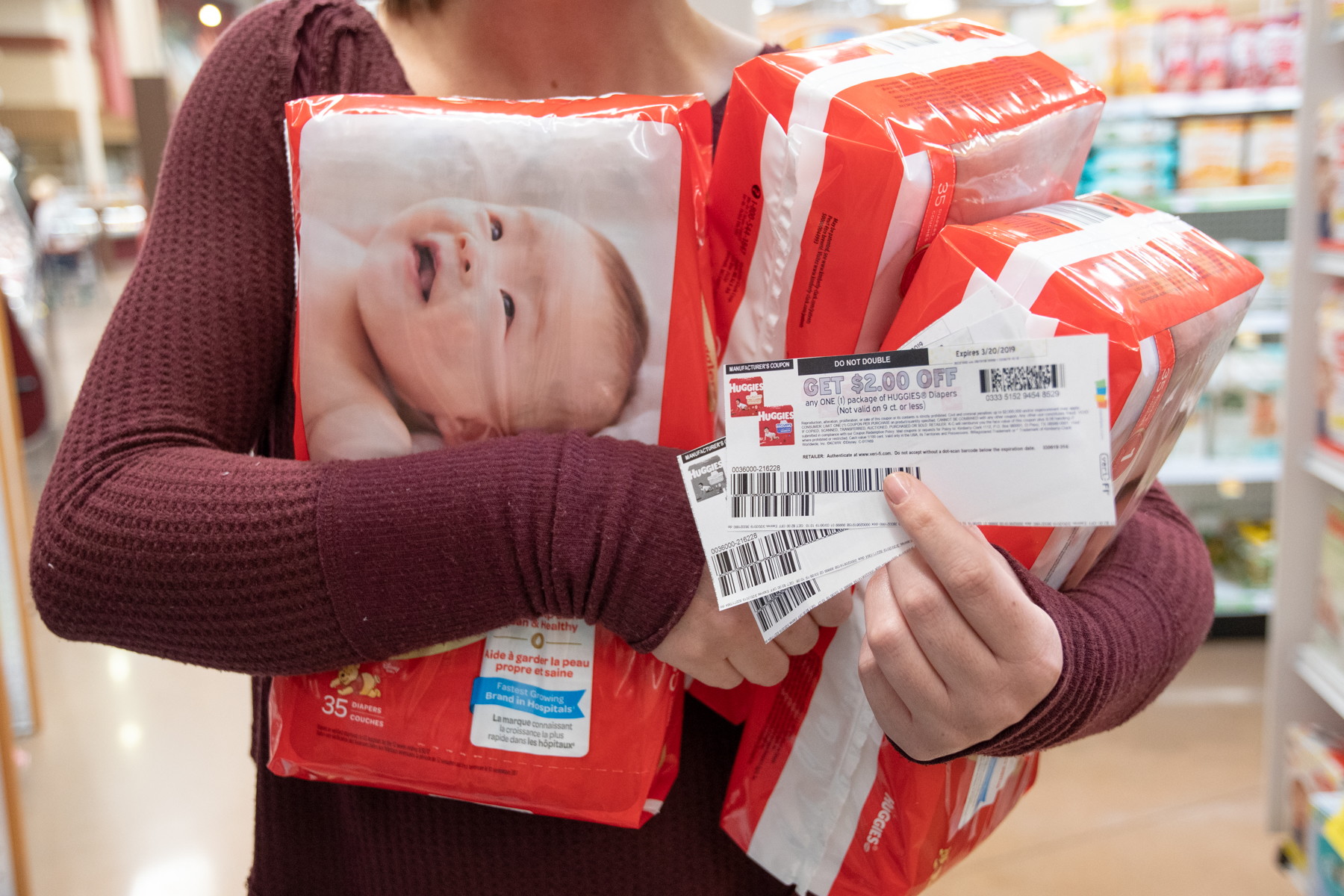 You can use as many coupons as you have items, but only five of those coupons can be exactly alike in a transaction. Internet coupons may be limited to two (2) coupons per customer in a single day.
Here's a scenario:
Buy 10 Yoplait yogurts, $0.59 each

Use 5 $0.25/1 manufacturer coupon

Use 5 $0.10/1 manufacturer coupon

Total for 10: $4.15
6. Kroger offers digital and paper store coupons for their own brands.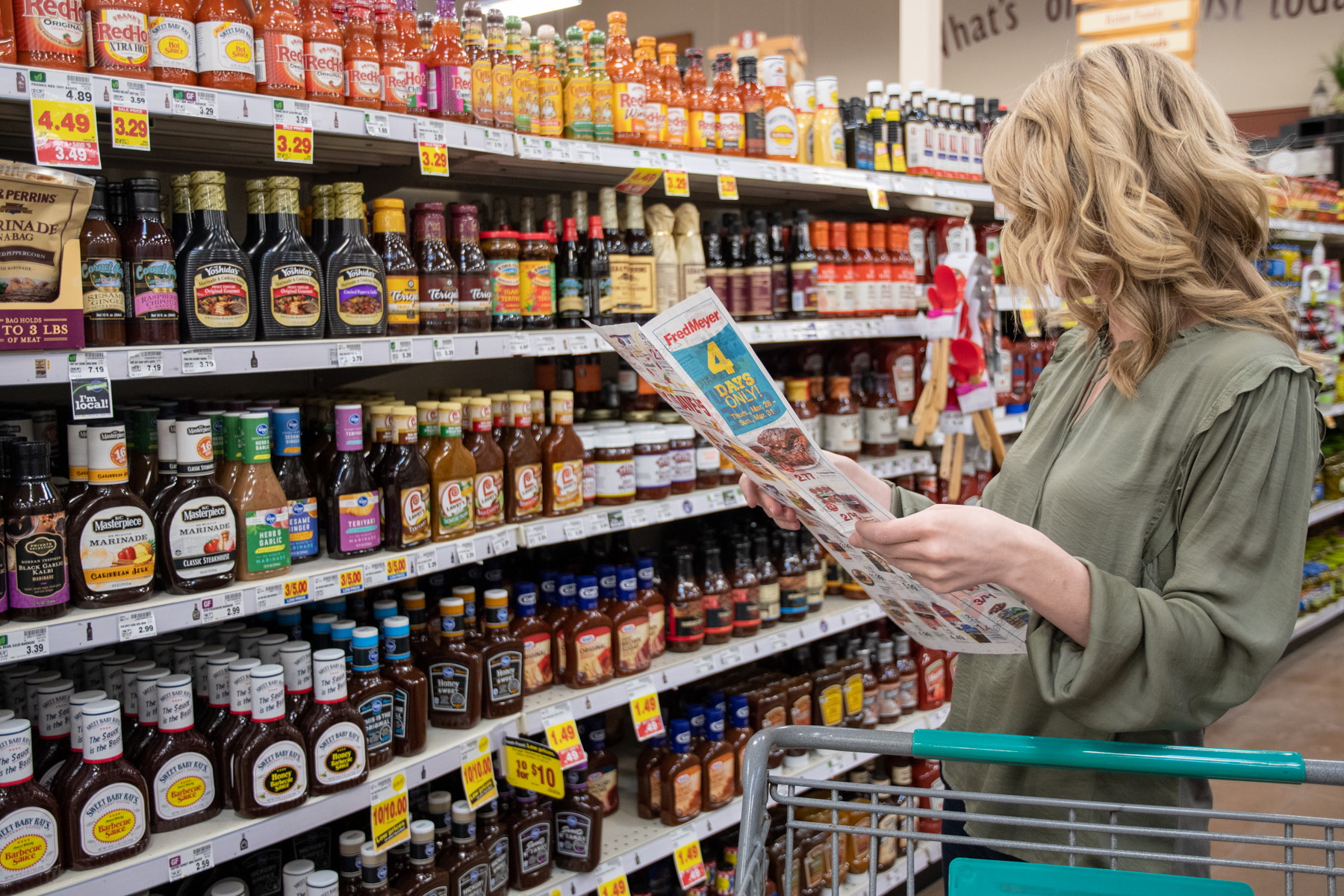 Kroger has 12 in-store brands. They offer coupons for these items digitally and in paper form — which they'll send to you in the mail.
On each Kroger store coupon, you'll find unique limits to pay attention to. Most Kroger coupons have a limit of one or five per transaction — specifically their digital savings events.
7. You can stack Kroger and manufacturer coupons, but you'll rarely have an opportunity.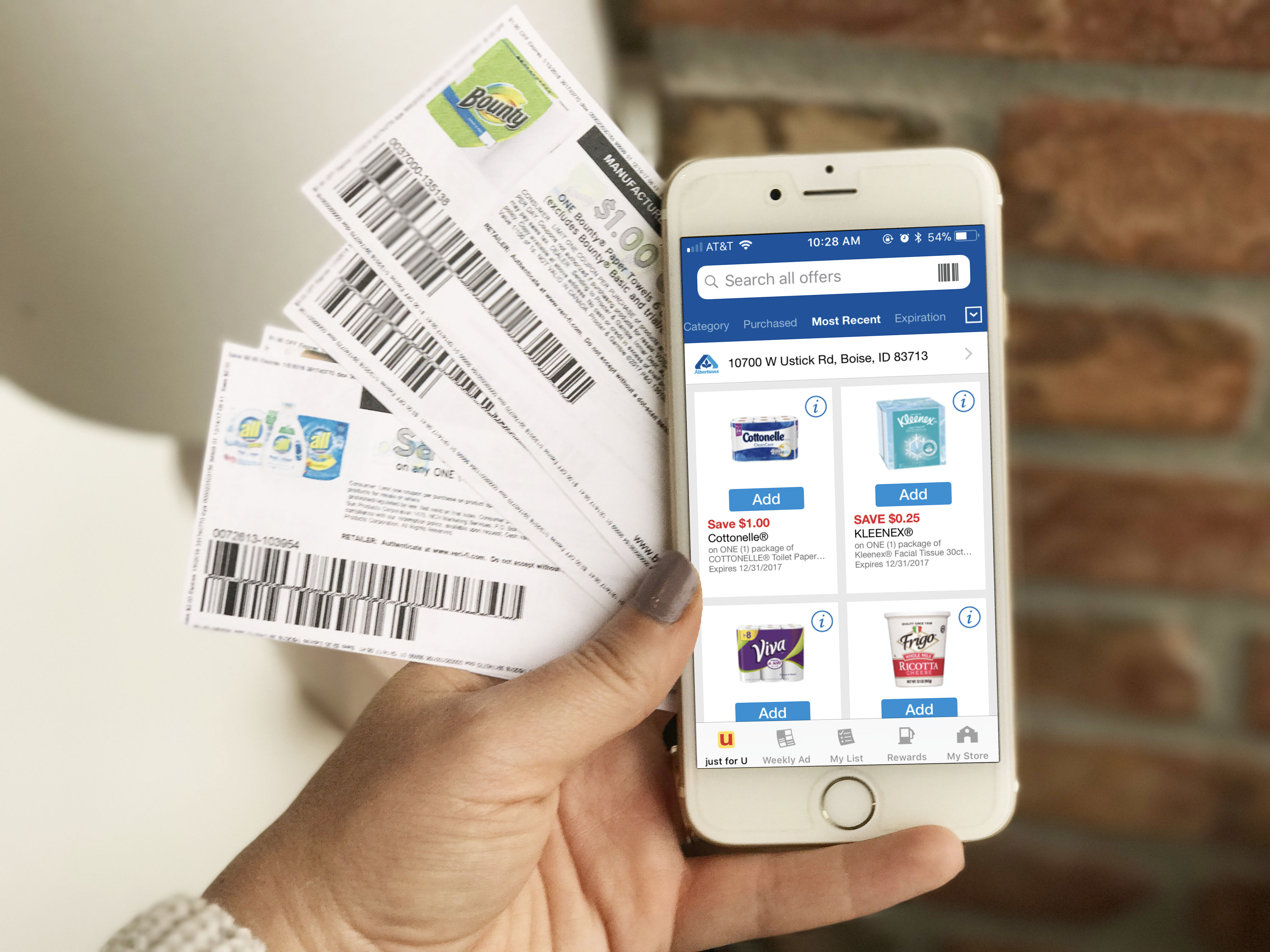 Most of Kroger's coupons are for their in-house brands, so you won't come across many stacking scenarios this way. But it does happen, so watch out for stacking scenarios like this:
Buy 1 Pepperidge Farm Goldfish crackers, $1.99

Use $0.50/1 manufacturer coupon

Use $0.50/1 Kroger coupon

Total paid: $0.99
8. Digital coupons have specific limits, but some you can use up to five times in a single transaction.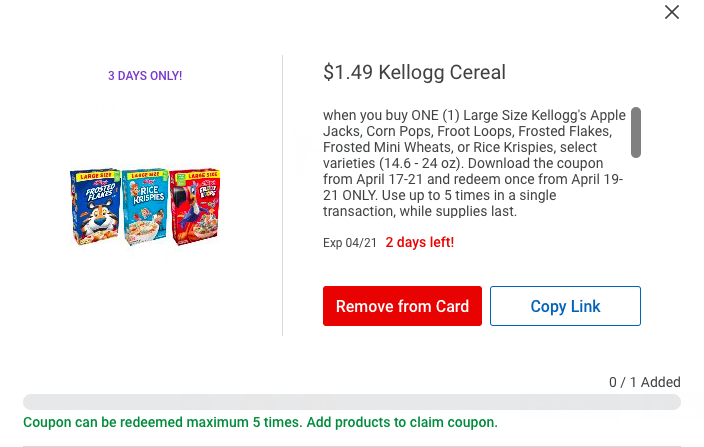 You can read the fine print by opening the offer and clicking "more details." From there you'll be able to see any limitations to the coupon.
Most of the limitations happen during Kroger's special digital savings events, where there is a limit of five coupons. These digital savings events happen about once every couple of months.
9. Kroger adjusts the value of the coupon if it's worth more than the item.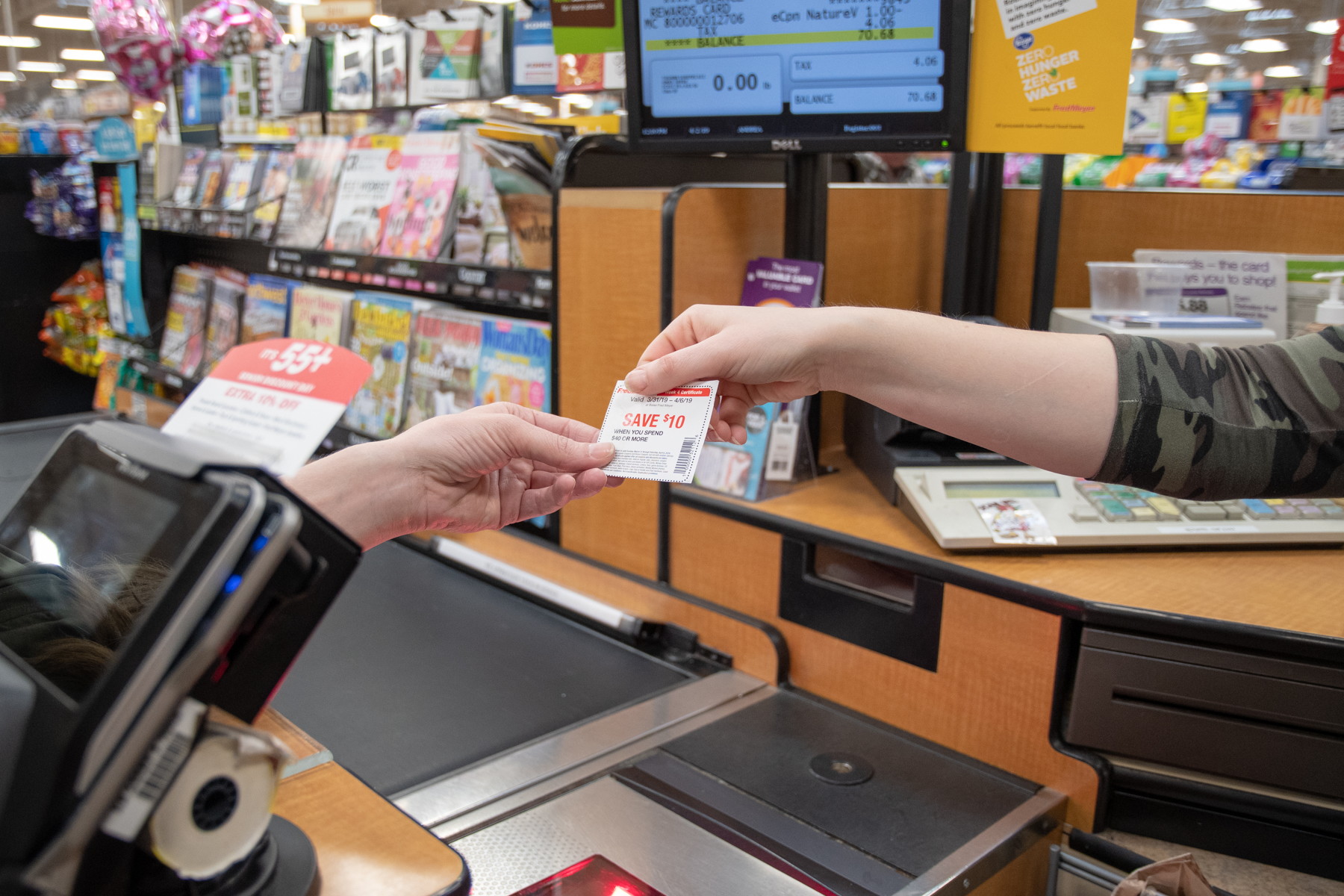 If a coupon is worth more than the price of an item, then Kroger will almost always adjust the coupon's value to match the item's cost.
NOTE: On rare occasions, a cashier will scan a coupon worth more than the price of an item and the register will accept it. In this case, the extra value from the coupon will be applied to the total cart order — in no circumstances will you ever get cash back for an overage.
10. Use the Krazy Coupon Lady app to find the best coupon deals at Kroger.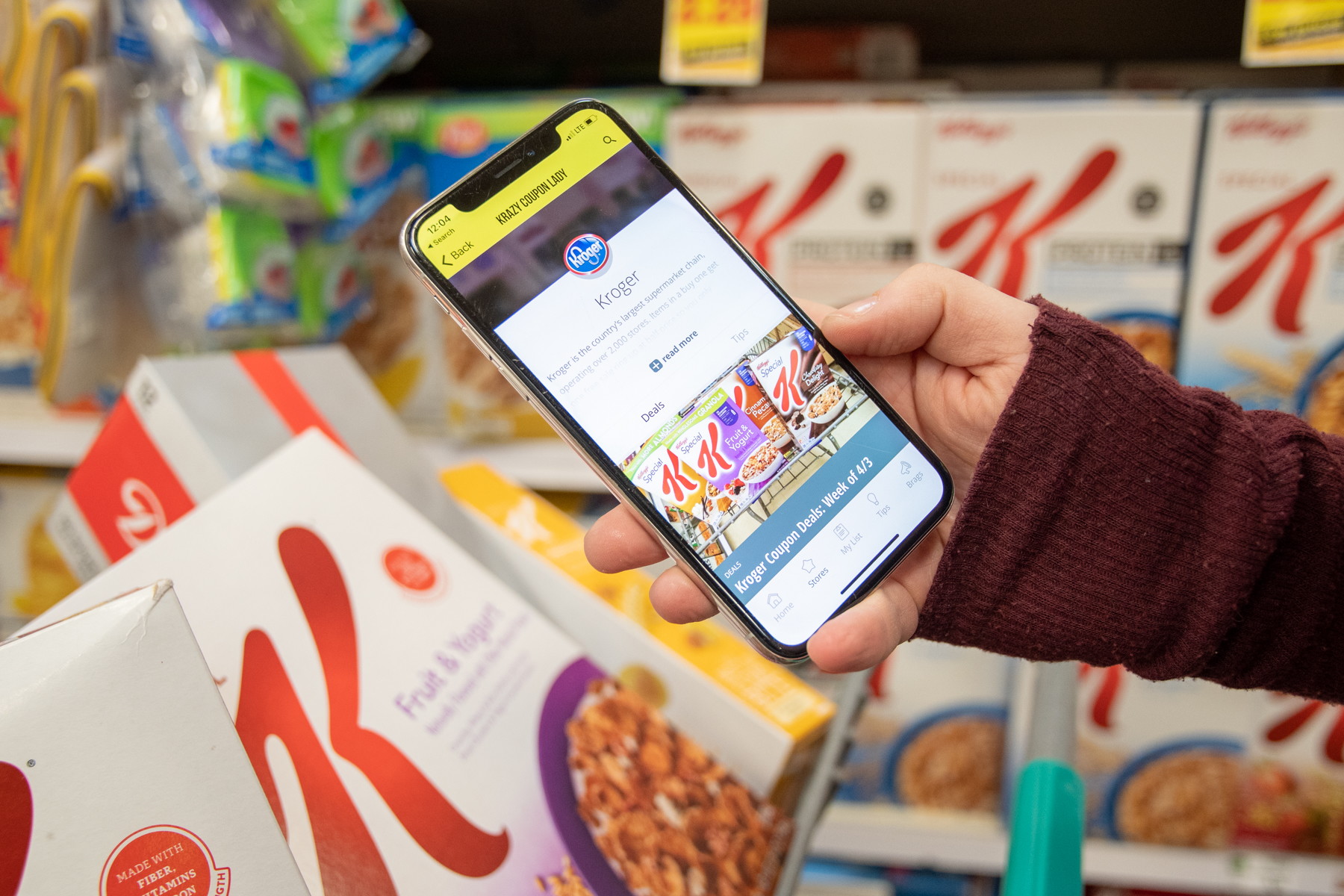 Download our free app and set Kroger as one of your preferred stores. We'll keep you updated on the best Kroger couponing deals.
11. Get a Kroger digital coupon for a totally free item on select Fridays.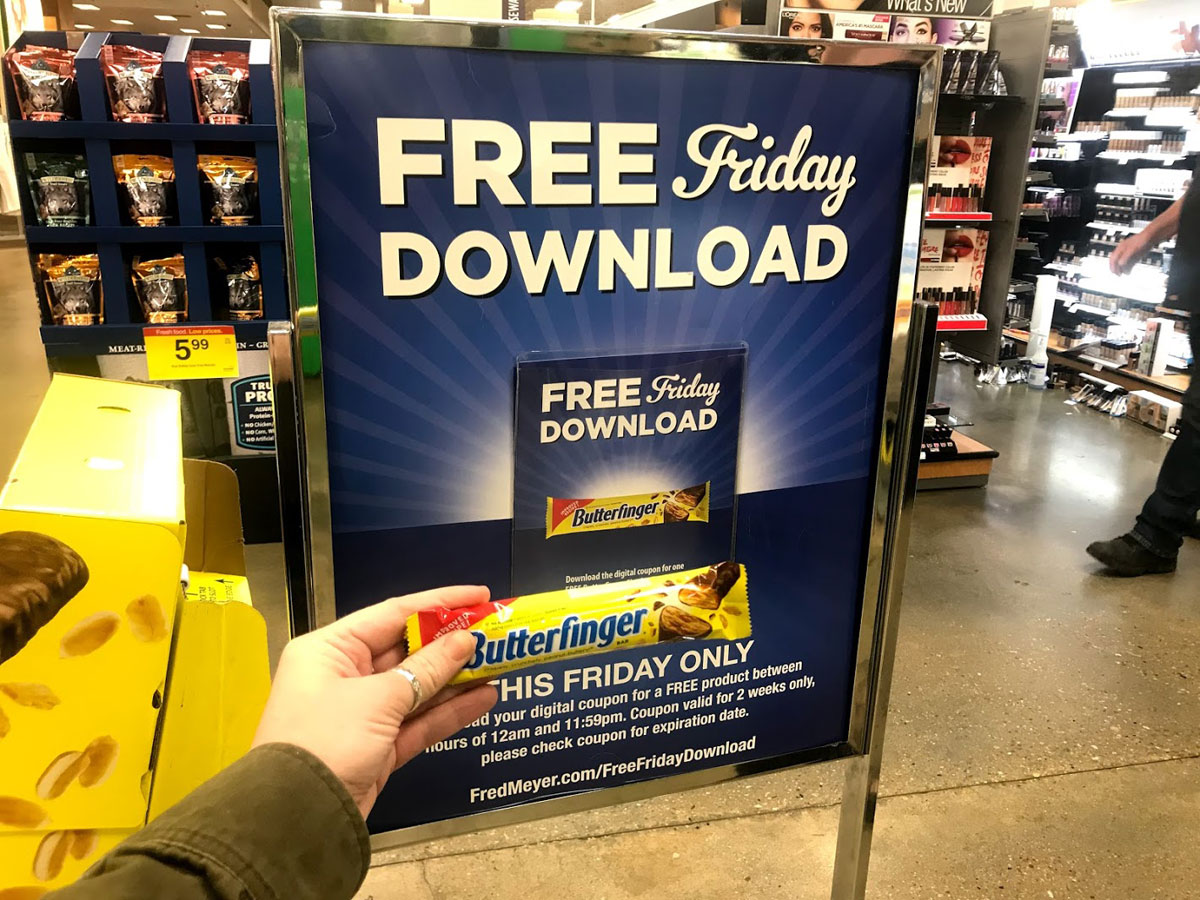 About every other Friday, Kroger releases a digital offer for a totally free product. The offer is available to download to your card for one day only, but it doesn't expire for two weeks.
Here are the offers that have gone live since Jan 2019.
4/5/19 Free RXBar Single, 1.83 oz, through 4/21

3/29/19 No Free Download

3/22/19 Free Butterfinger Singles Candy Bar, 1.9 oz through 4/7

3/15/19 No Free Download

3/8/19 Free Hershey's Milk Chocolate with Reese's Pieces Candy Bar 1.55 oz through 3/24

3/1/19 No Free Download

2/22/19 Free Cacique Queso Fresco, 10 oz, through 3/10

2/15/19 No Free Download

2/8/19 Sweetarts Chewy Cherry Punch Rope Singles, 1.8 oz, through 2/24

2/1/19 No Free Download

1/25/19 No Free Download

1/18/19 Simple Truth Ready to Drink Coffee, 8 oz, through 2/3

1/11/19 Free Bai Bubbles, 11.5 oz, through 1/27

1/4/19 Free 1850 Ready to Drink Coffee, 13.7 oz or Neuro Drink, 14.5 oz, through 1/20
12. Load two- and three-day offers on Fridays for sweet savings at Kroger.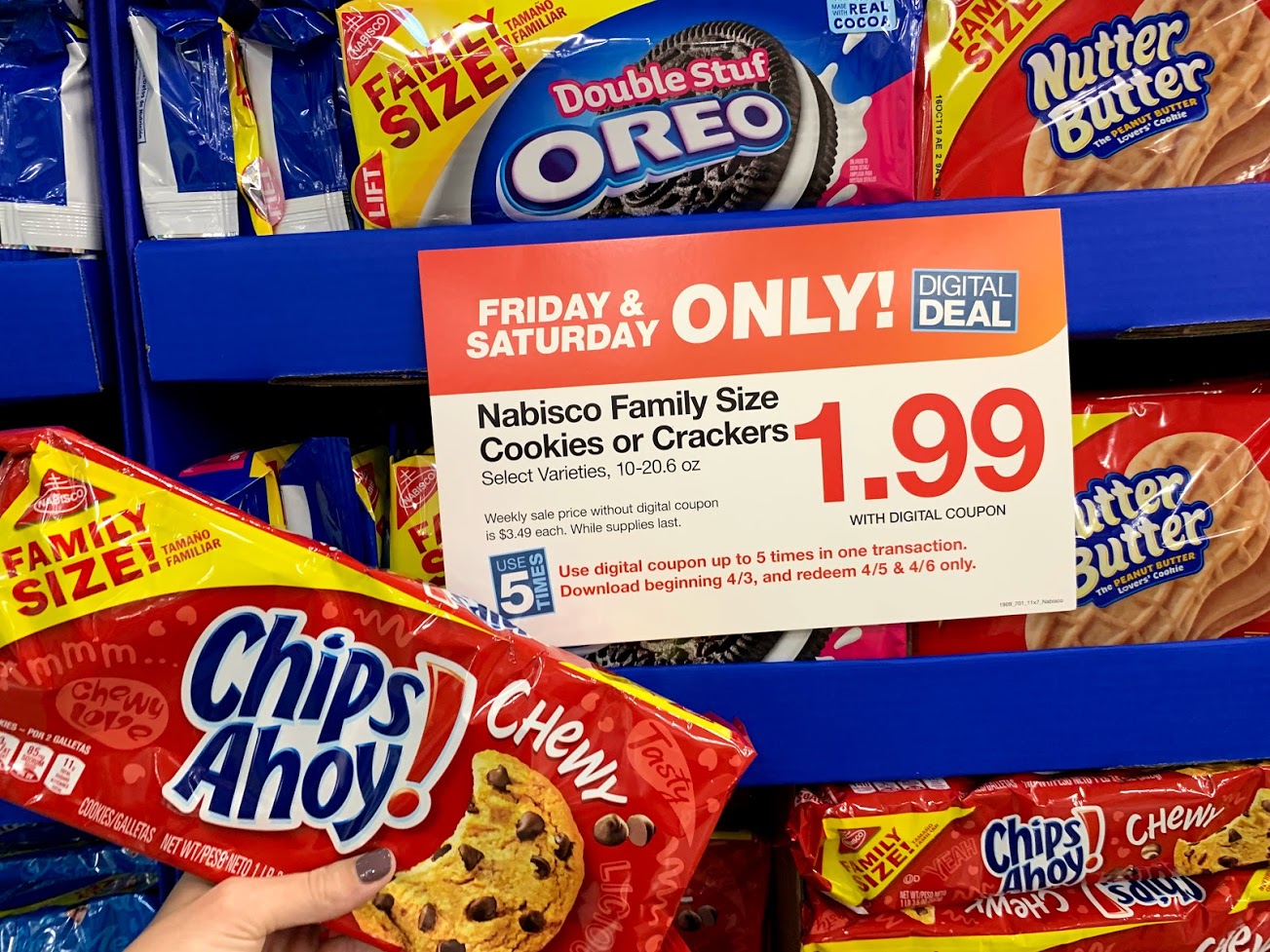 Most weekends Kroger offers short-term weekend offers that will add up to big savings. We recently found family size Nabisco cookies for $1.99 (reg. $3.99) but only for two days.
13. Look for Kroger paper store coupons clipped to shelves throughout the store.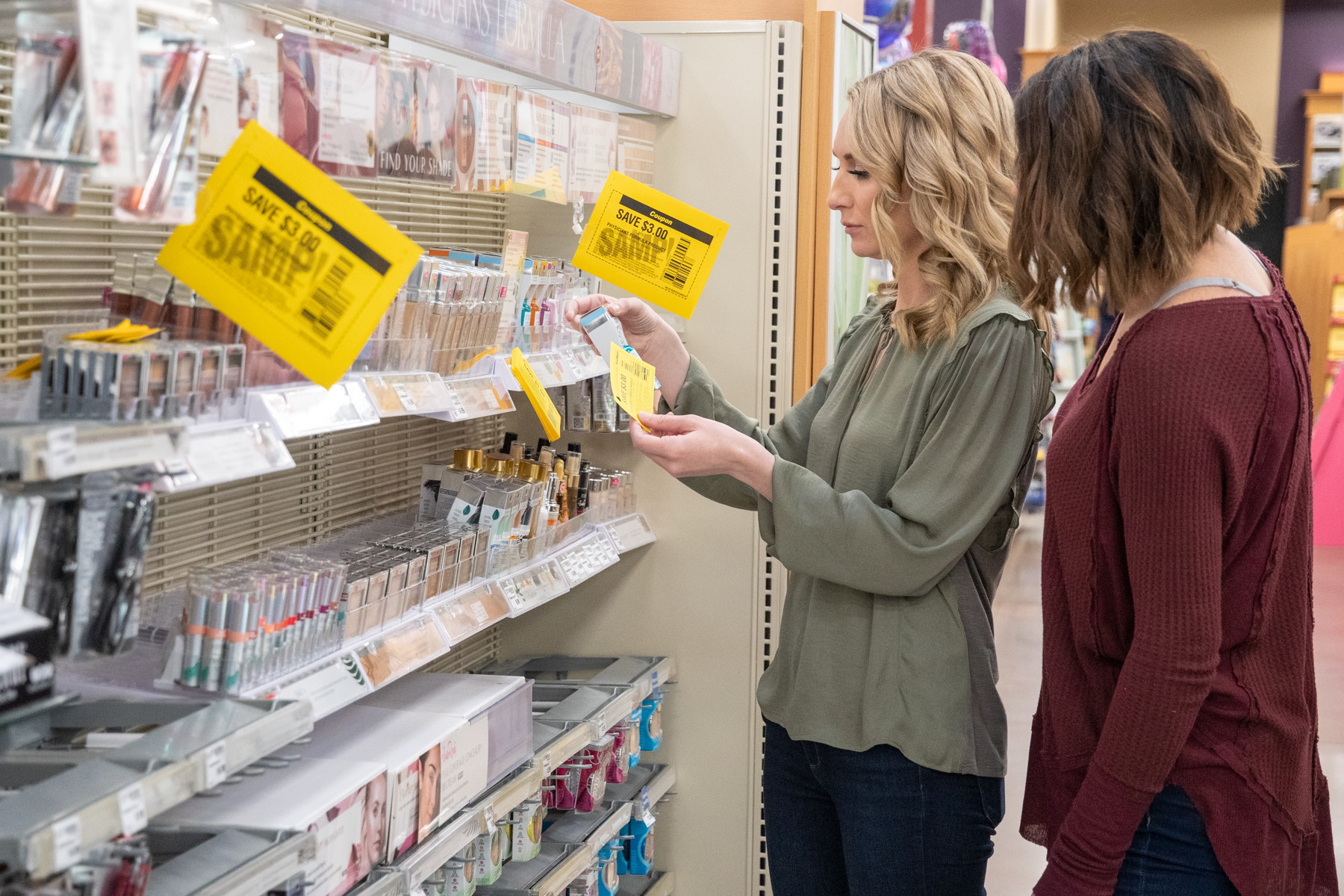 These coupons are usually also in the store ad or available as a digital download.
14. Kroger mails you personalized coupons every four to six weeks.
The coupons you get in the mail from Kroger will be a combination of manufacturer and store coupons, and they'll be based on your shopping history. This means that they're often different than the current digital offers.
Sometimes you'll even get coupons for free products. And if your Kroger affiliate is Fred Meyer, then you'll also get a Rewards Rebate based on your purchases.
15. Kroger Mega Sales happen at least once a month — but usually more often.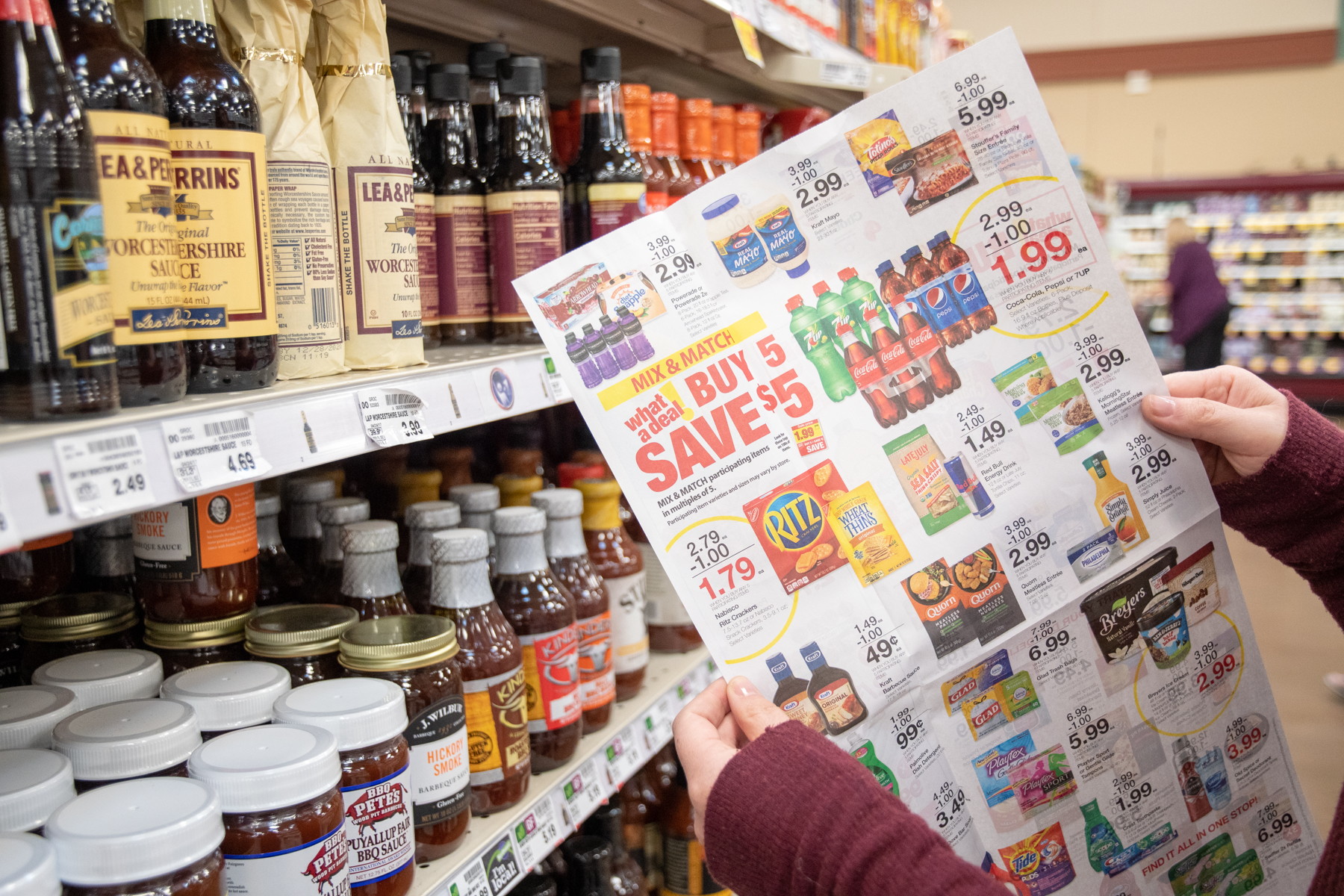 Your store may call them "Cart Busters" or "Mix & Match" — whatever it is, pay attention! These are some of the best deals at Kroger.
We see Mega Sales happening more often than not. Follow our Kroger deals page to know the details from week to week.
16. Stack coupons on top of Kroger Mega Sale items.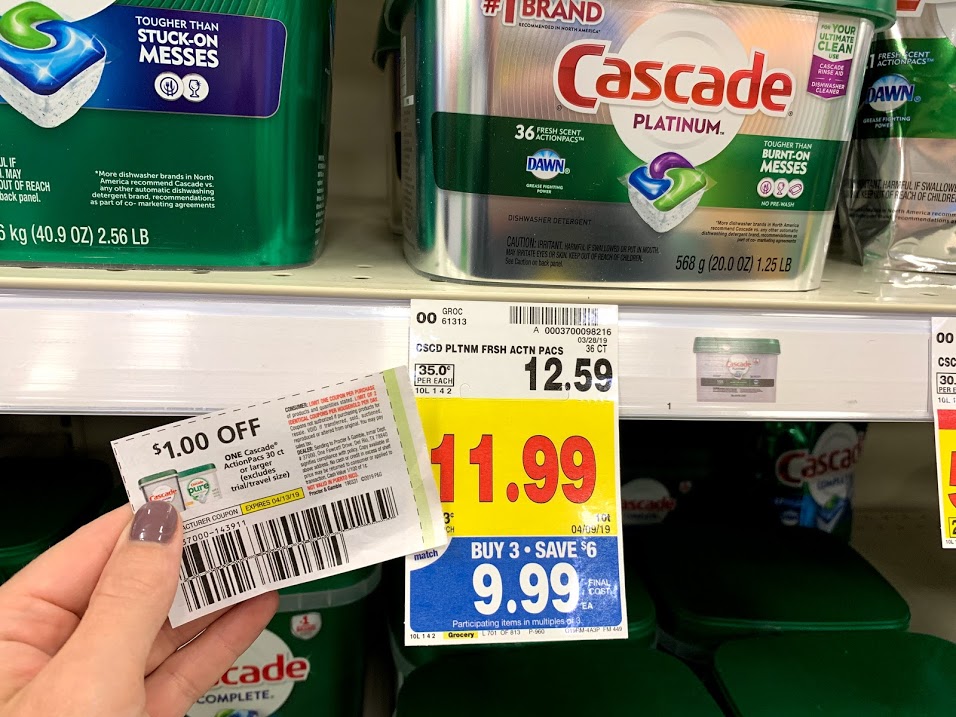 Fact: Kroger Mega Sales are one of the best ways to save. You have to purchase a set number of participating products and you'll get an additional amount off every item. For example, Buy 5 participating items, save $5.00.
If you have coupons for items in the Mega Sale, you can stack them for great savings.
A scenario might look like this:
Buy 5 Huggies wipes, $2.49 regular price

Buy 5, Save $5.00 during a Mega Sale, $1.49 each

Use 5 $0.50/1 manufacturer coupon

Total: $4.95 or $0.99 each after Mega Sale and coupons
17. Use coupons on Kroger clearance items.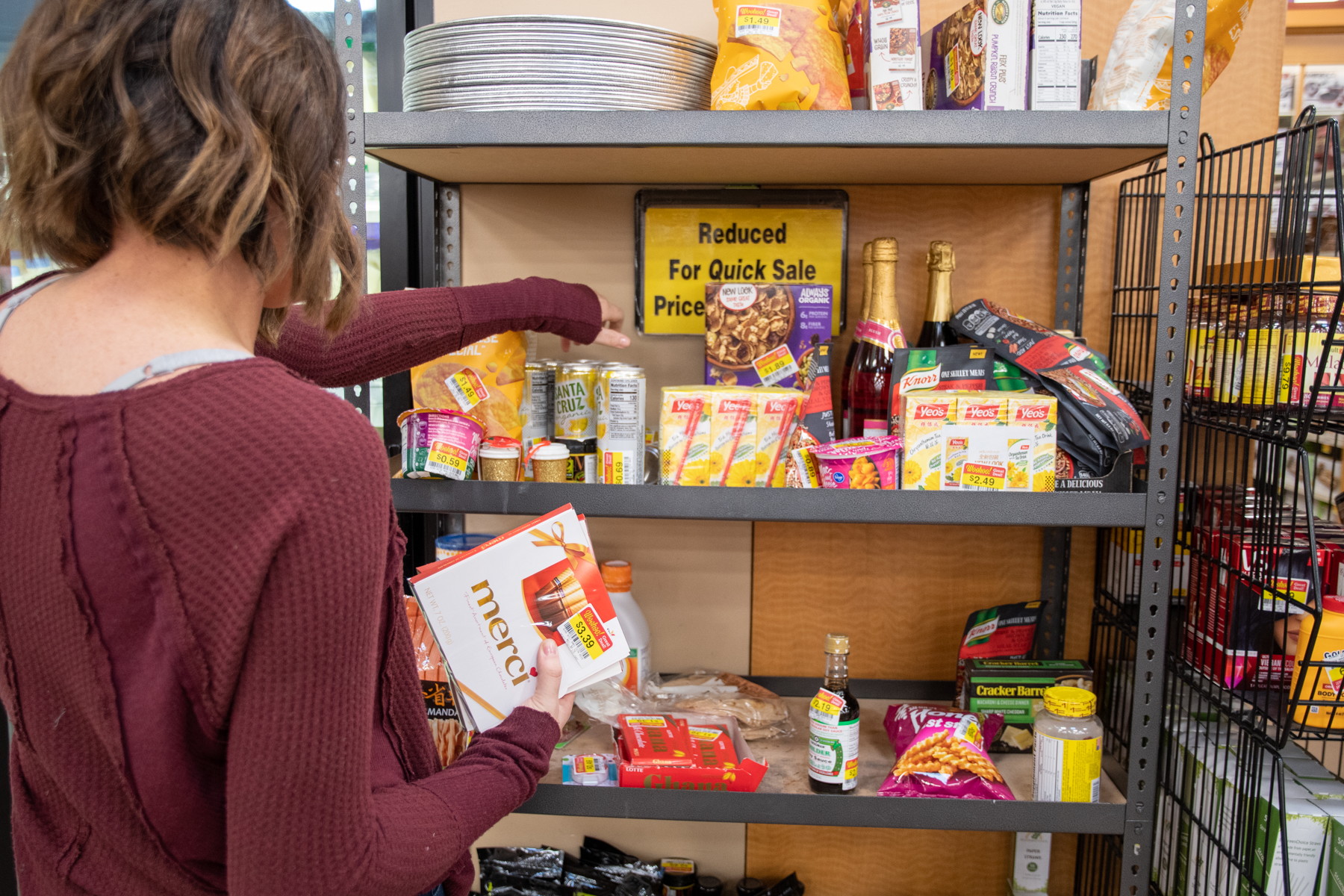 Kroger accepts coupons — digital or paper — on clearance items.
18. You can only stack a BOGO coupon with a BOGO sale if you still pay for two items at Kroger.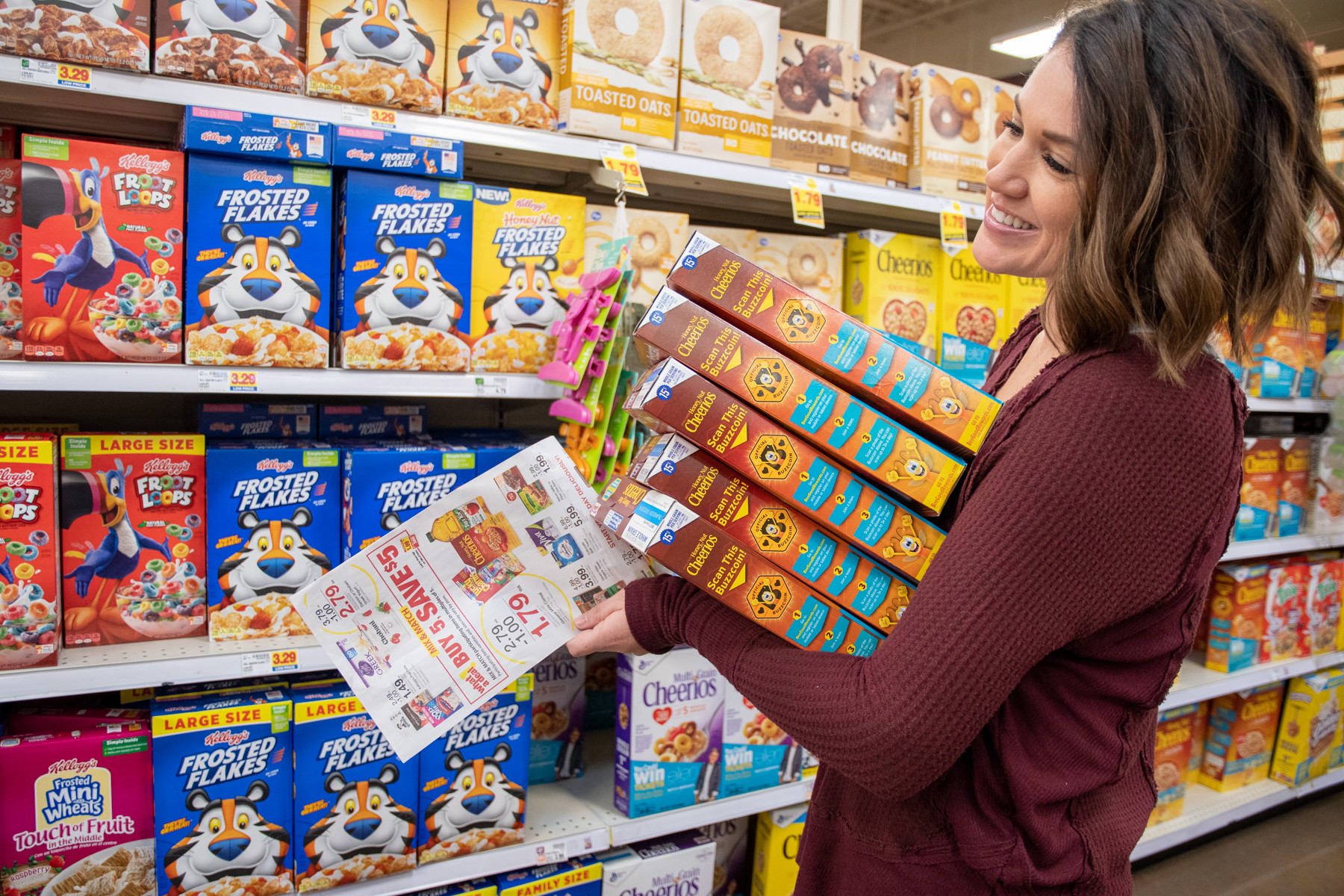 You can't get freebies by stacking BOGO coupons and sales. You'll always have to pay for one item.
What you can do is use a regular coupon (like $0.25/1 product) for each item in a BOGO sale. At many Kroger stores, BOGO items automatically ring up as 50% off, making it even easier to use two coupons.
Psst: If you want to get freebies by stacking a BOGO offer with a BOGO coupon, then head to CVS.
19. Get free Kroger "Pickup and Delivery Only" offers.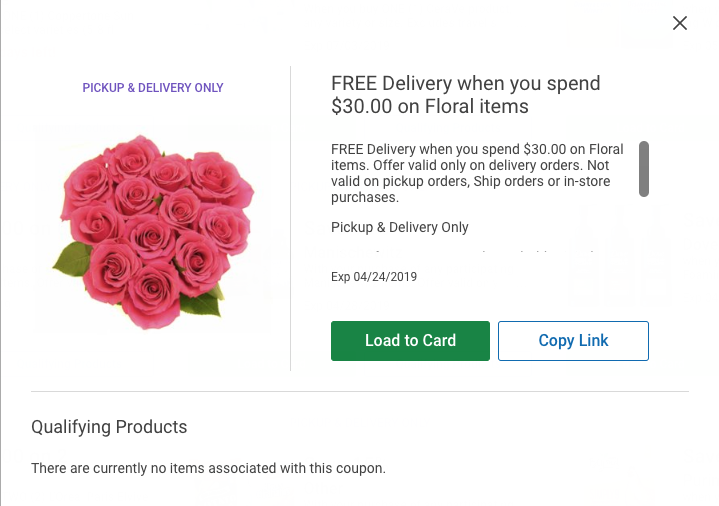 You can load tons of "Pickup and Delivery Only" coupons onto your card, which are offers that are only valid if you use Kroger Pickup and Delivery.
Sometimes you'll get offers that'll waive the pickup fee if you buy certain products — like spend $30.00 on floral items and get free grocery delivery.
20. Get exclusive coupons when you use Kroger Grocery Pickup.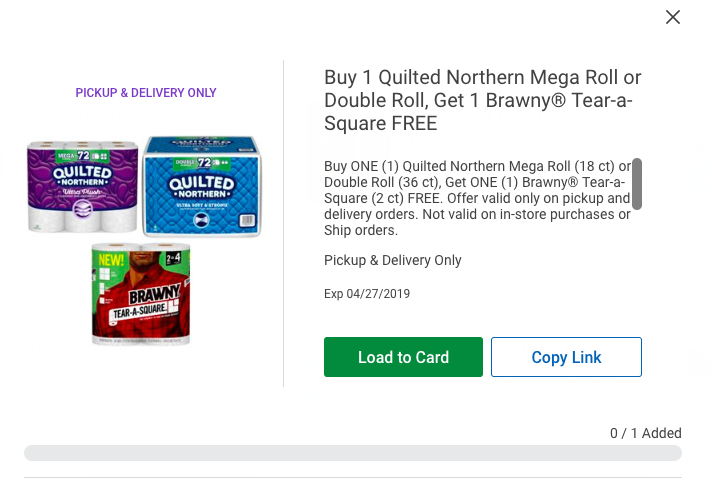 You'll find these offers on the coupon page of your Kroger account. Load them just like you load any other digital coupon, but these will only work if you use Kroger Grocery Pickup. Your first three pickups are free, by the way — after that, it's around $5 to use the service.
These offers tend to be pretty solid — like deep discounts, a free item with purchase, or occasionally a totally free item.
21. Use paper manufacturer coupons when you use Kroger Grocery Pickup.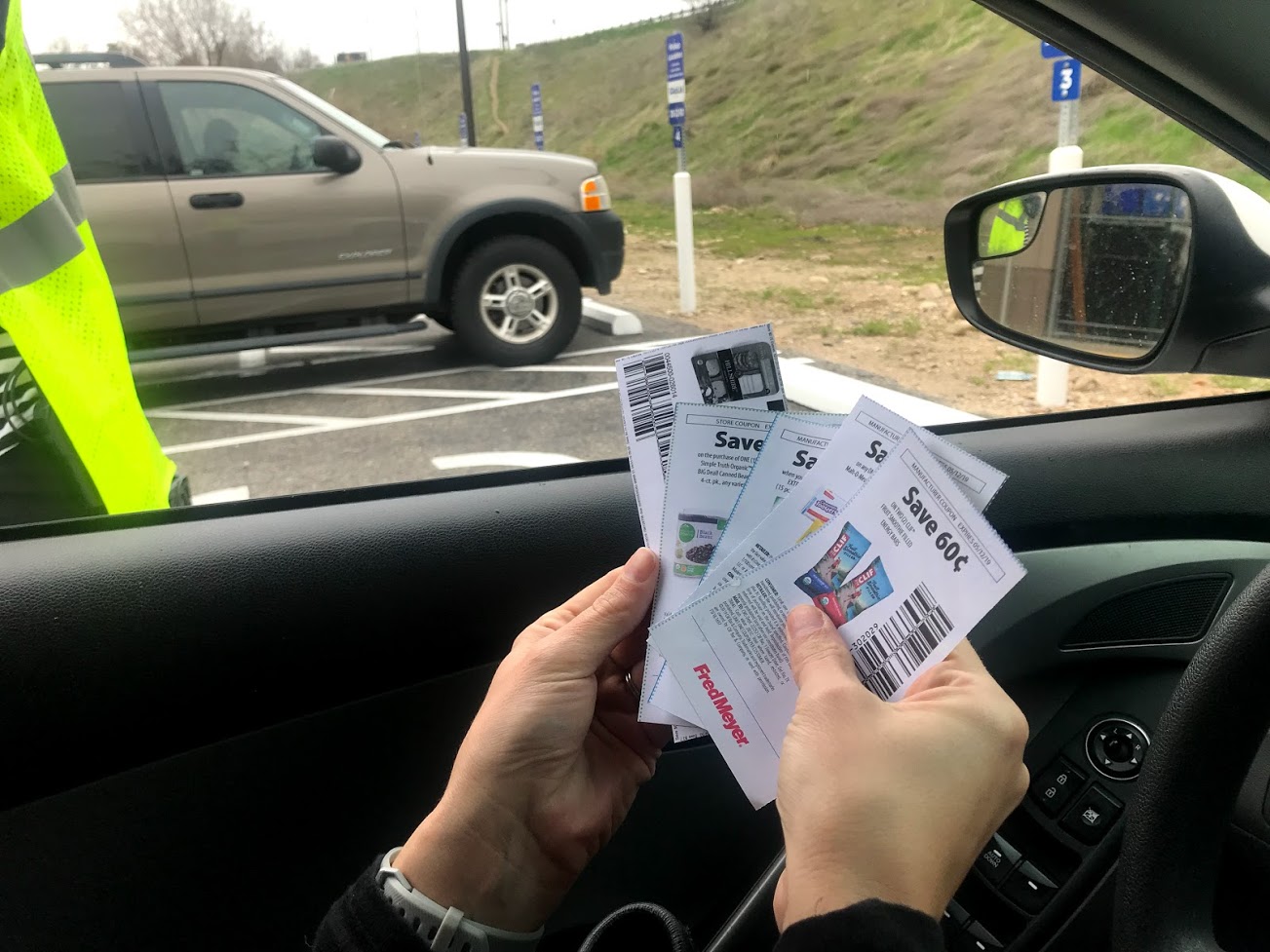 Feel free to clip paper manufacturer coupons or any Kroger store coupons that you have. When you arrive to pick up your order, the associate will ask what paper coupons you'd like to use.
22. You can use competitor coupons — but only in the pharmacy.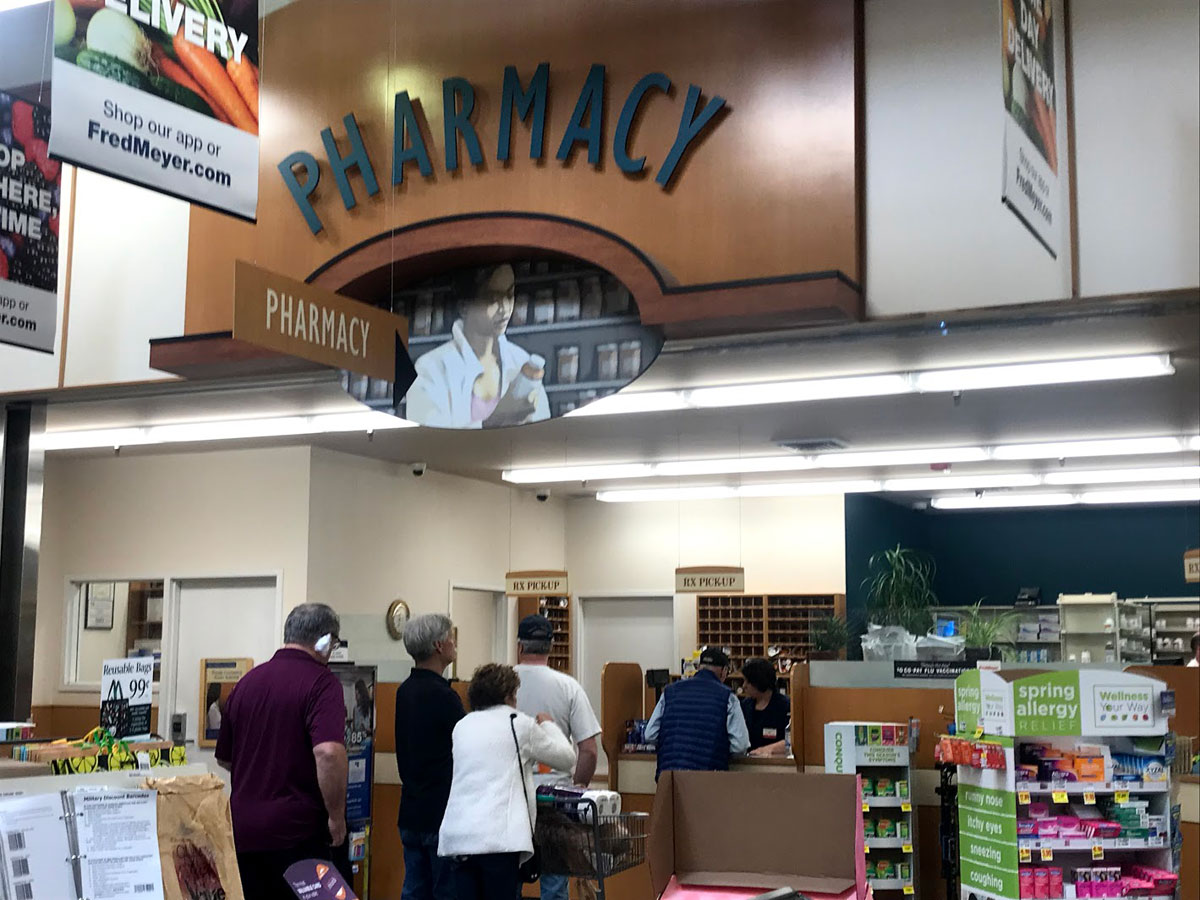 Kroger coupon policy says "nope" to competitor coupons, unless those coupons are for the pharmacy. Pharmacies — like Walgreens and CVS — occasionally have in-store coupons specifically for their pharmacy. If you're lucky enough to snag one but you still want to keep Kroger as your go-to, just bring your Kroger pharmacist the coupon and they'll honor it.
TIP: Kroger offers a coupon for $25.00 in free groceries when you transfer a prescription to them. Stack this with any competitor pharmacy coupons to get free groceries and cheap prescriptions. There are no limits to this incentive! Have 3 prescriptions transferred and earn $75 in credit!
23. Get discounts at the pump — your Kroger fuel rewards add up before you use your coupons.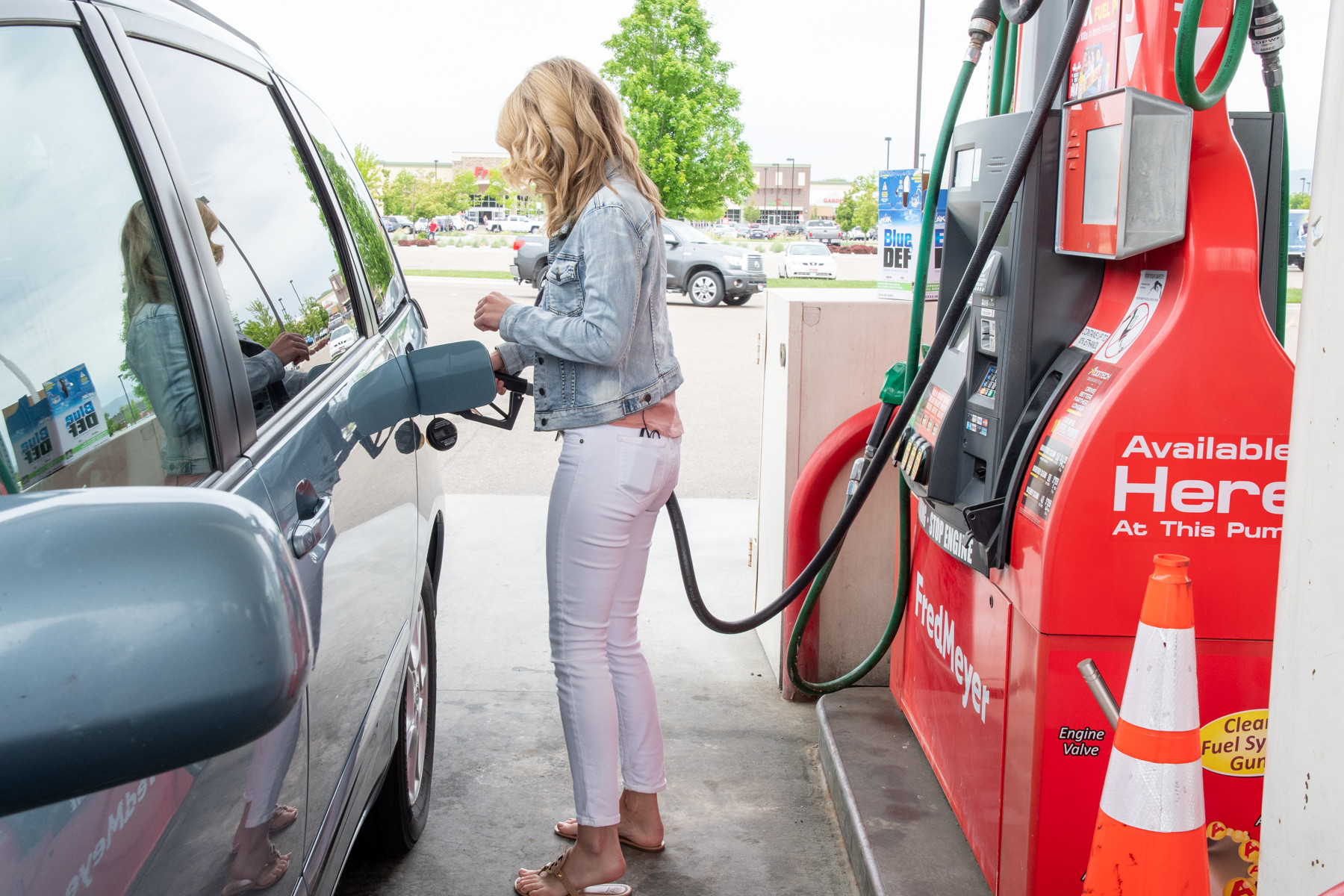 You can save up to $1.00 per gallon at the pump (up to $35.00) just by shopping at Kroger and affiliates. Here's how it works:
For every $1.00 you spend, you get one fuel point. For every 100 fuel points you earn, you get $0.10 off a gallon at select gas stations. But you earn your points before your coupons.
For example:
Spend $100.00 in one transaction

Use $20.00 in coupons

Total: $80.00

Total fuel points earned: 100

 
TIP: Kroger will always give you 2x fuel points when you purchase gift cards and often drops coupons for 3x and 4x points on gift card purchases.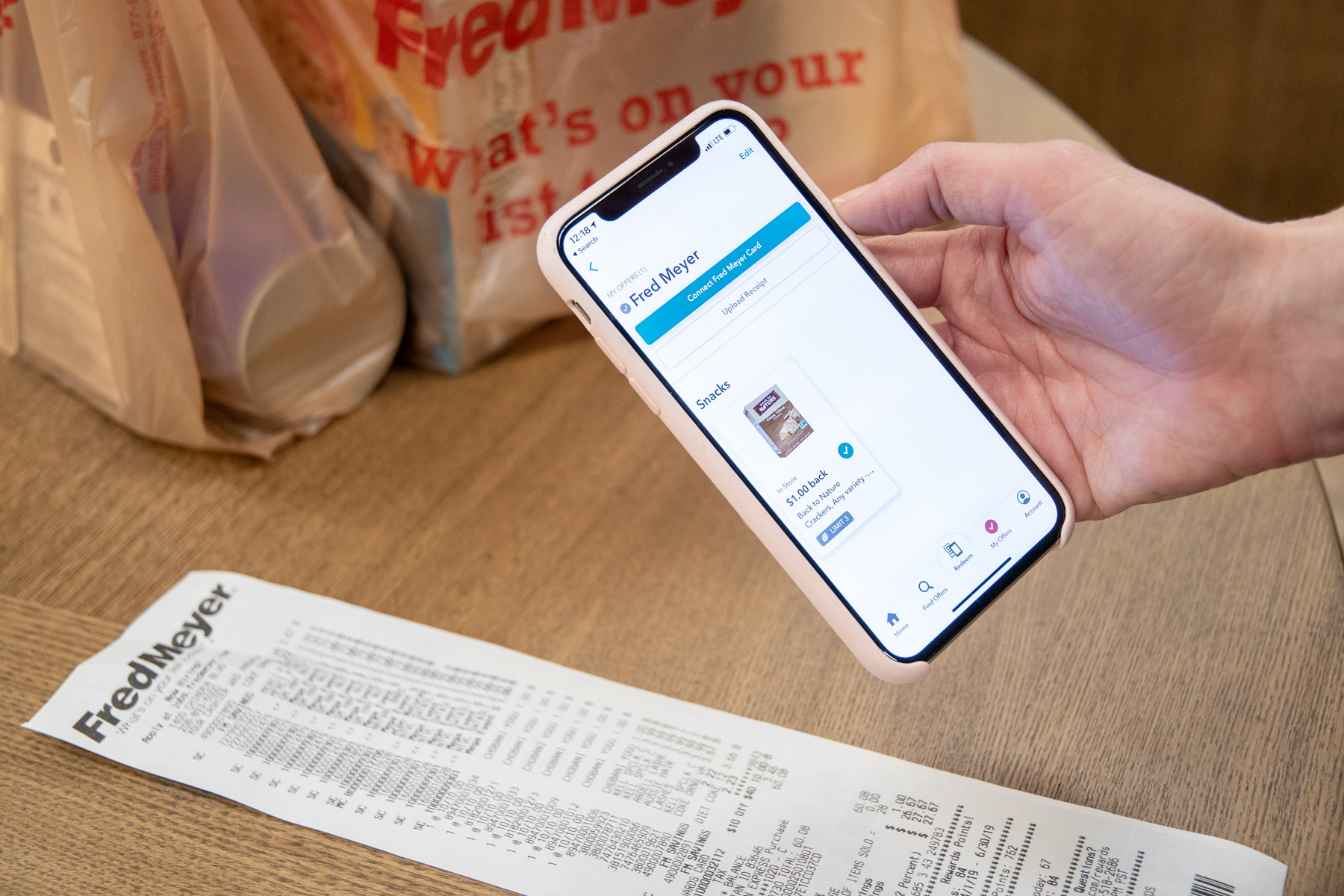 Stacking coupons with rebate apps is a great way to get money back.
Take this recent example:
Use one Free – Yoplait YQ Yogurt, Kroger eCoupon

And submit one $0.30/1 – Yoplait YQ Yogurt, via SavingsStar

Pay Nothing, Submit for $0.30 SavingStar Credit

Final Price: $0.30 Moneymaker
Want to learn more about couponing? Check these out!