1. Cut open glow sticks and drizzle the solution along the edges of patio steps.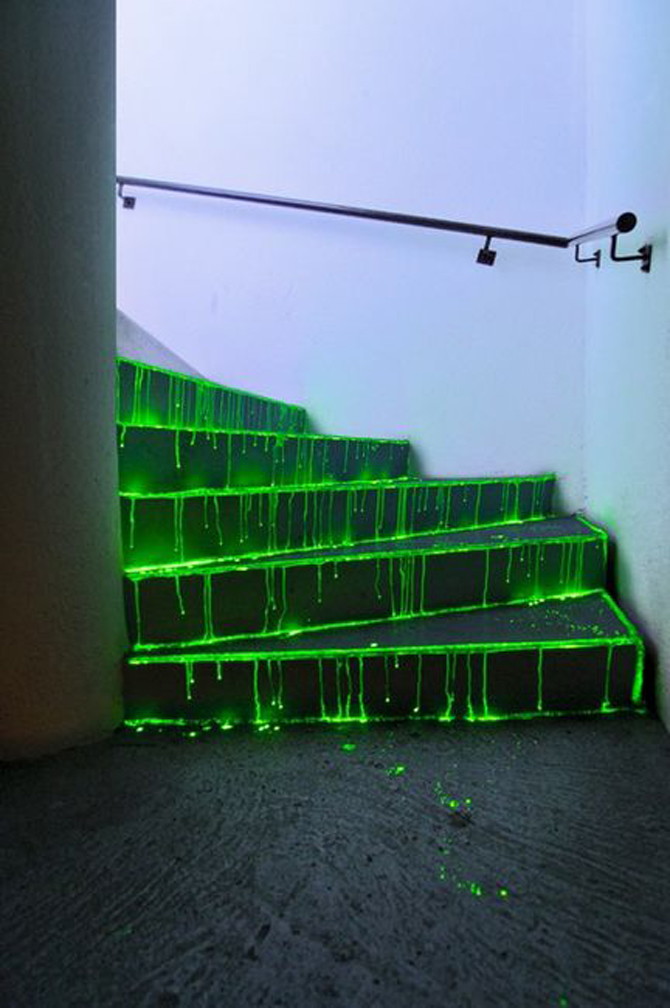 Use a black light for the full effect.
2. Create creepy shadows with card stock cutouts and candles.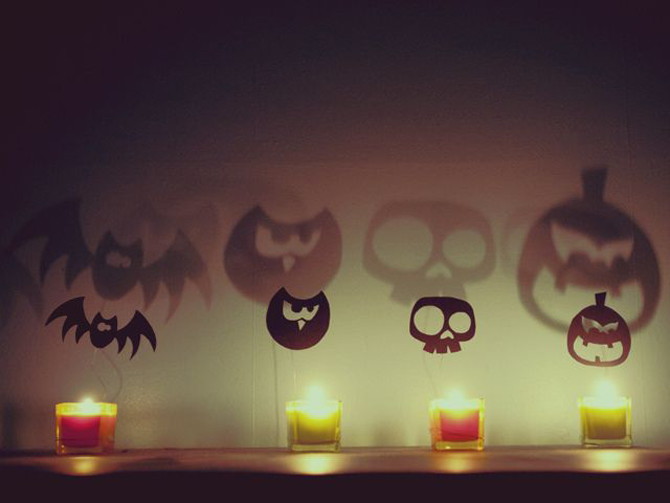 Attach your creepy cutouts to a thin wire, then wrap the wire around the base of a candleholder, making sure the wire is tall enough to escape the candle's flame. Move the candles closer to the wall for a darker shadow, or farther from the wall for a bigger silhouette.
3. Wrap black lace trim around candle holders.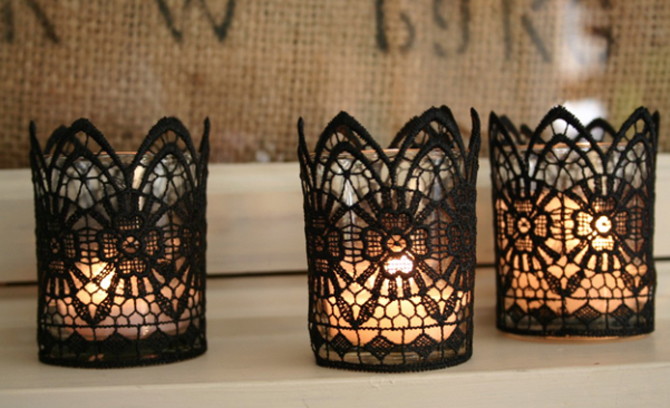 4. Cut scary eye shapes in toilet paper rolls and put glow sticks inside them.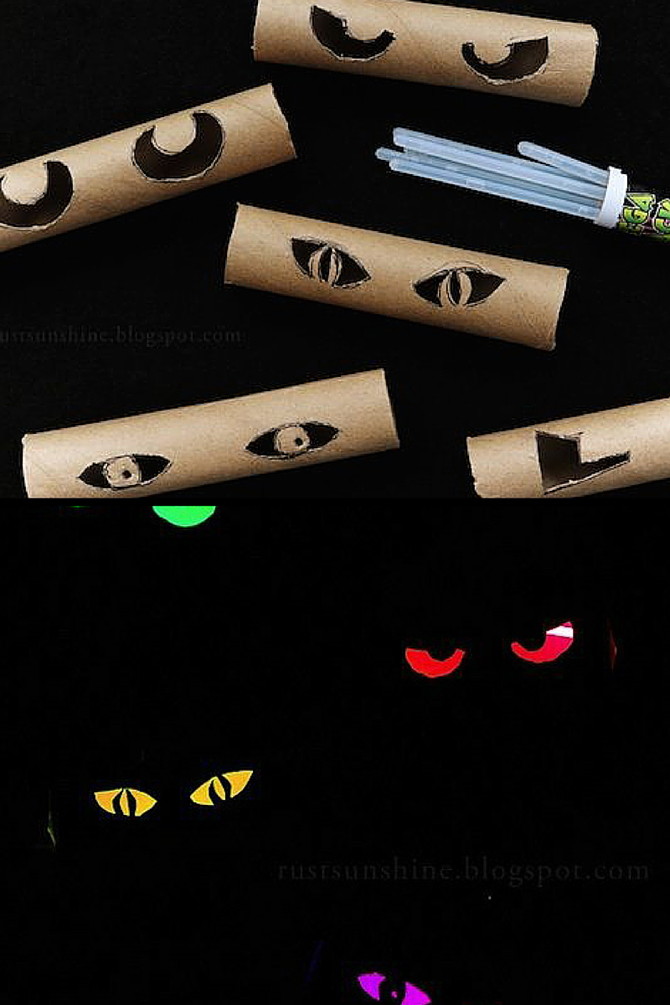 Stick these glowing eyes in the bushes and trees outside of your home to instill fear in trick-or-treaters!
5. Use pipe insulation to create faux chains.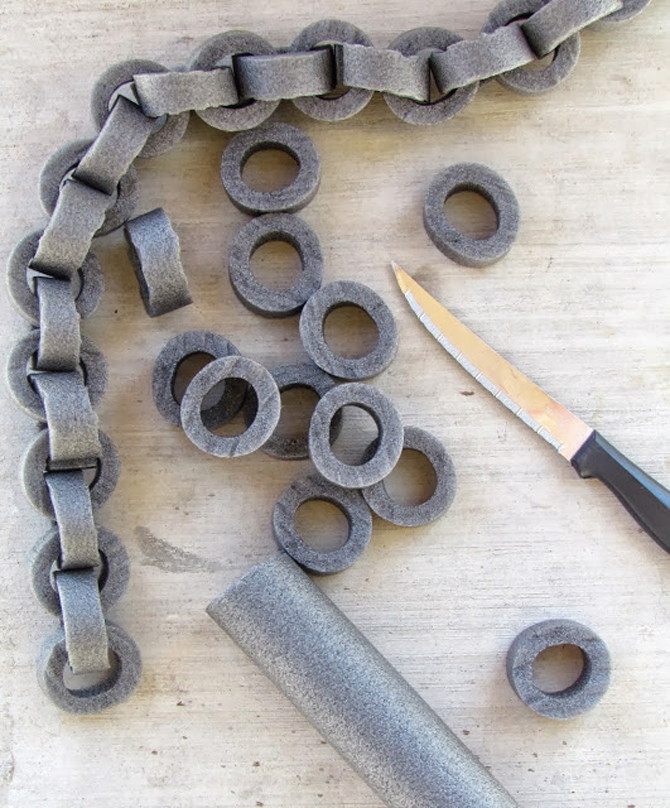 6. Drip red wax onto a white candle.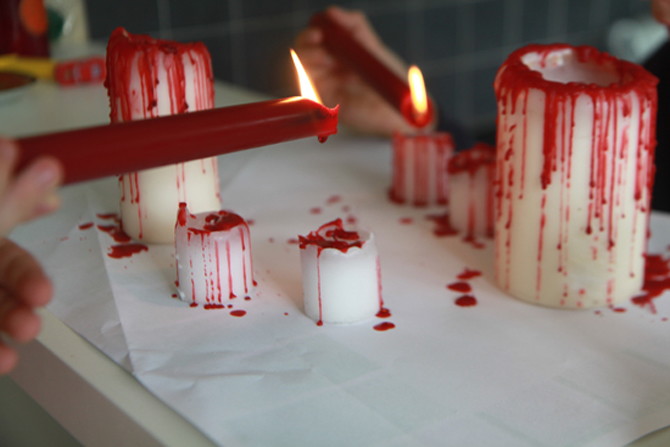 7. With a permanent marker, draw faces on milk jugs, and illuminate them with a string of Christmas lights.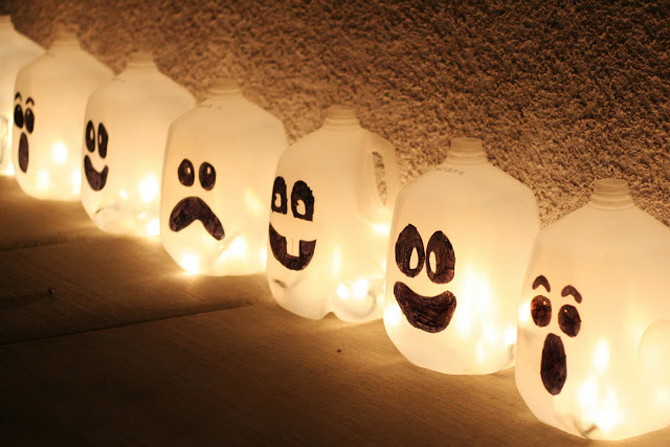 8. Cut black plastic bags into strips, stretch, and hang in doorways.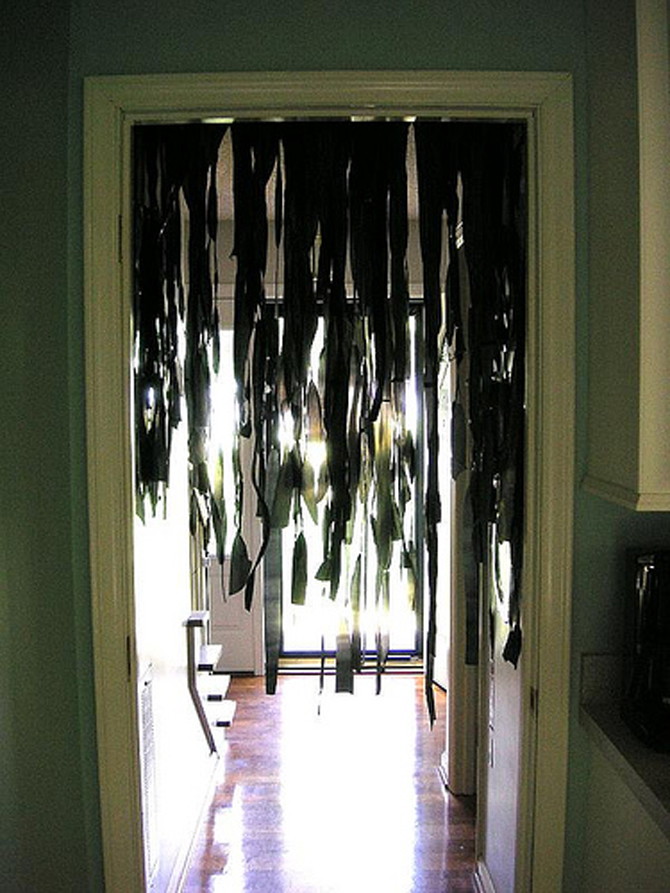 9. Attach bats cut from card stock onto the inside of a lampshade.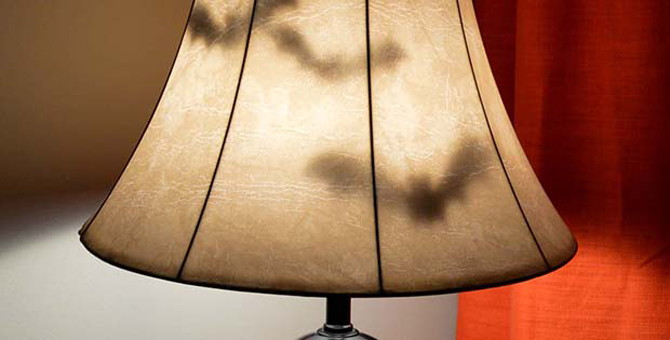 10. Freeze a rubber glove filled with water or juice.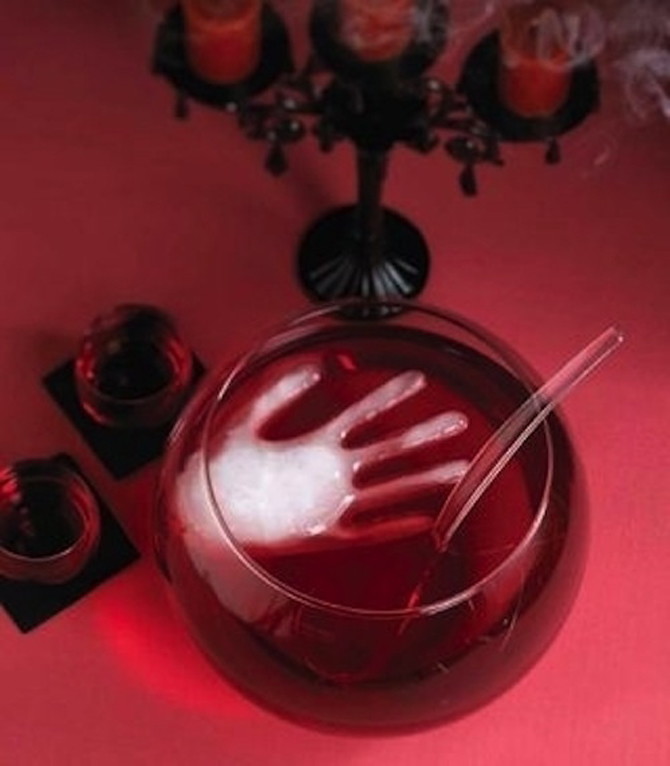 11. Fill an ice cube tray, add plastic spiders, and freeze.
12. Scoop out mini pumpkins, then use tea lights and pipe cleaners to make spiders.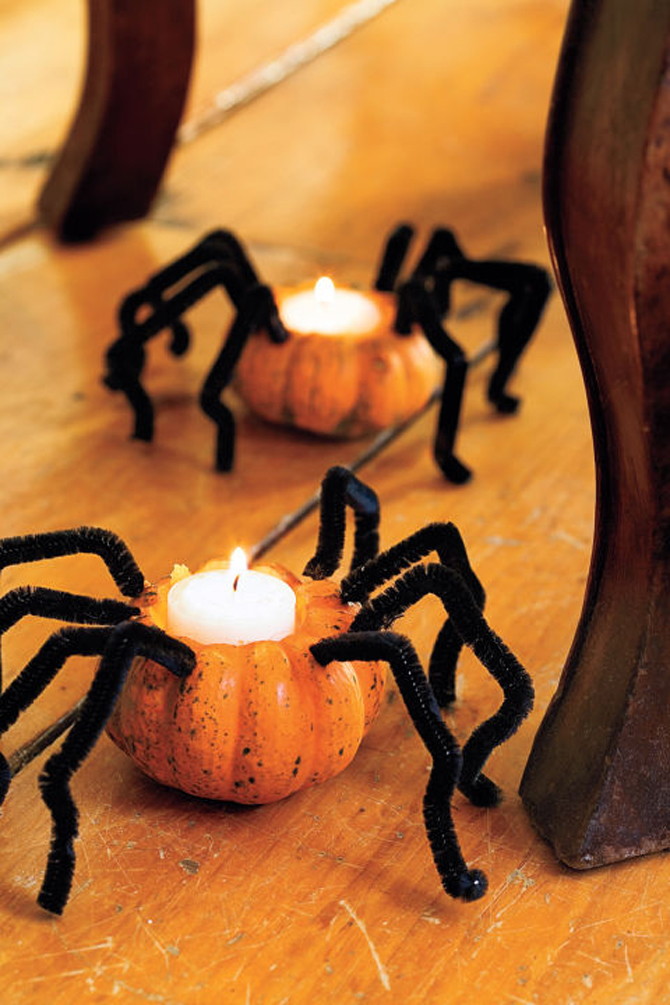 13. Draw faces on plastic party cups and place them over battery-operated tea lights.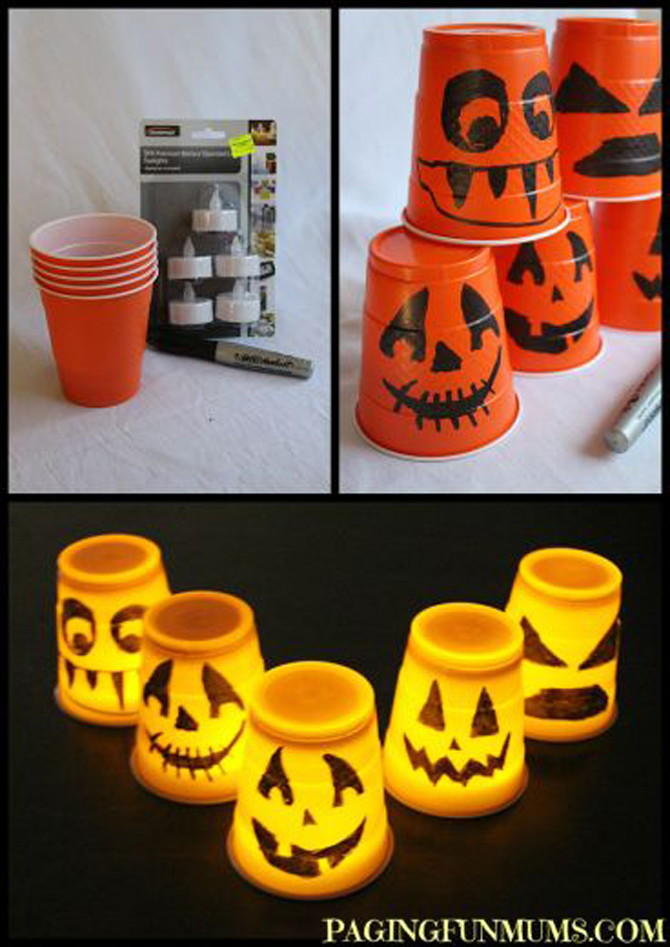 SaveSaveSaveSave