Ready to avoid retail prices on alcohol from now on?
Here are some of our favorite ways to save on wine, beer and liquor purchases:
1. Use Ibotta for cash-back offers on booze at liquor + grocery stores. Or at a restaurant/bar!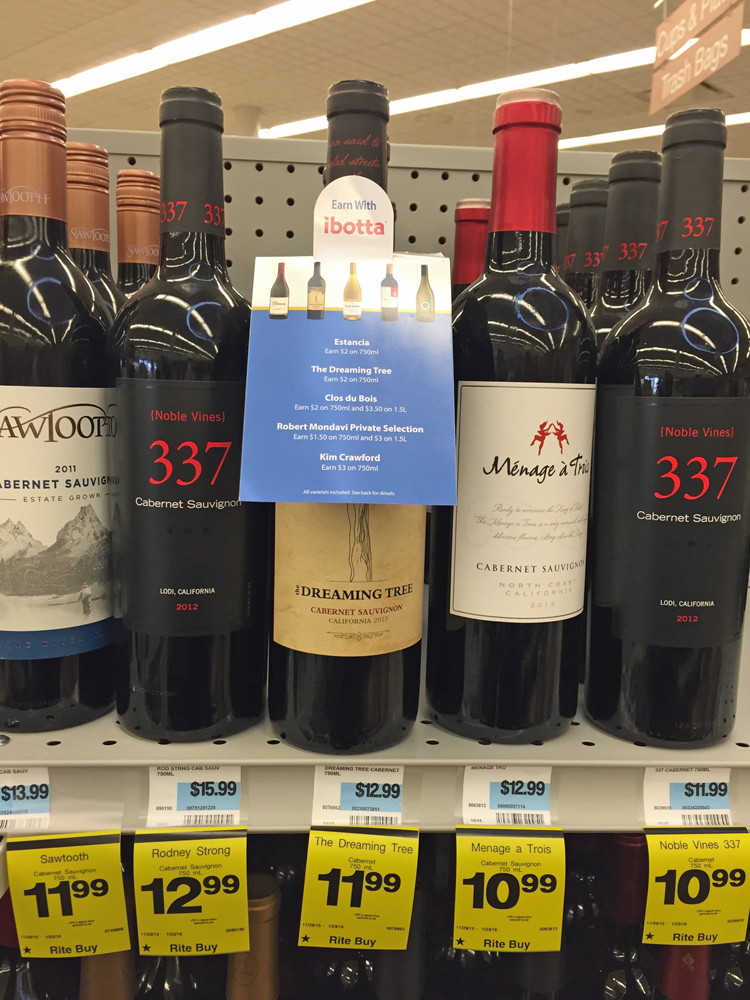 Ibotta offers will always list the minimum eligible volume per rebate offer on beer, wine, or liquor. For example, "Earn a $3 rebate on your purchase of (1) 6-pack or larger Shock Top product." To save the most, make sure you buy only the bare minimum. Recently a 6-pack of Shock Top beer was on sale for $7.79 at my local Fred Meyer. I stacked a $3 Ibotta rebate on top of the sale price and only paid $4.79!
Sometimes Ibotta rebates require you to purchase another item, like chips, in order to receive cash back. Use coupons for that item! For example, I've seen $4 cash-back offers with the purchase of Mike's Hard Lemonade and a bag of any-brand chips. Since I already had a $1-off manufacturer coupon for the Tostitos chips that were on sale at Target, and there was a 25%-off Cartwheel offer for Tostitos products, I was able to get those chips for nearly free.
If you're buying beer, wine, or spirits at the liquor store, just make sure you get an itemized receipt back. Basically, don't submit a credit card receipt without the name of the beverage showing.
Plus Ibotta rebates can be used at restaurants and bars. Filter offers by "Beer, Wine & Spirits," and you'll see "Any Bar" and "Any Restaurant" rebates. Within these rebate details, you'll find cash back offers like "Earn $4 on your purchase of Bud Light or Budweiser WITH the purchase of any menu item as long as the combined purchase price exceeds $10." Like liquor store purchases, just make sure the receipt you submit to Ibotta shows the alcohol brand.
First-time Ibotta user? Download the app and get an instant $11 added to your account!
2. Get 12 bottles of wine for under $6 each, shipped.
Heartwood & Oak are wine merchants that hand select premium bottles of wine from all over the world for members of their monthly wine subscription program. Right now they're offering free shipping and 12 bottles of wine for only $5.99. The retail value is around $18 per bottle, but if you order right now, you only have to pay $5.99 per bottle. Stock that wine cellar!
Note: Please know that this is a subscription. After two weeks of the introductory order described above, you'll receive another shipment. However, after the introductory order, you are under no obligation to continue and may cancel at any time.
3. Build your own 6-pack to save on expensive craft brews.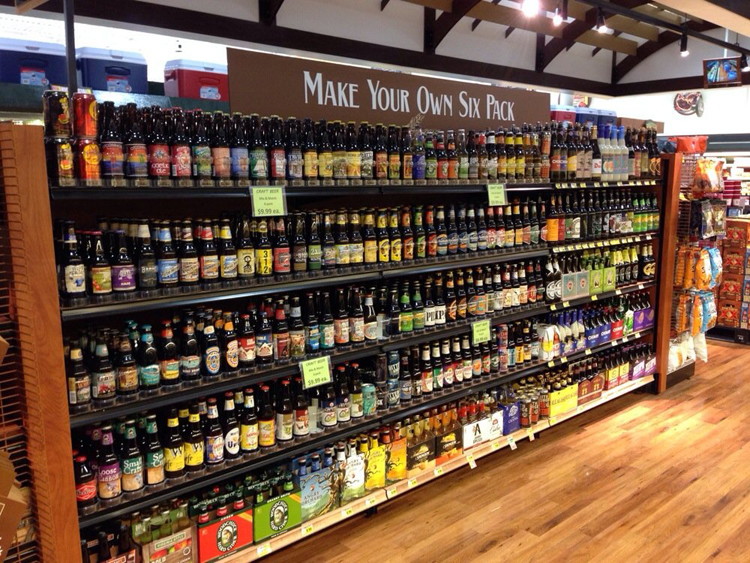 A lot of grocery stores allow customers to create their own 6-packs—if you're adventurous, why wouldn't you? Craft beer bottles run about $2 each, so if you purchase a mixed six-pack for $9, you could potentially be saving at least $3.
4. Buy booze at Costco without a membership.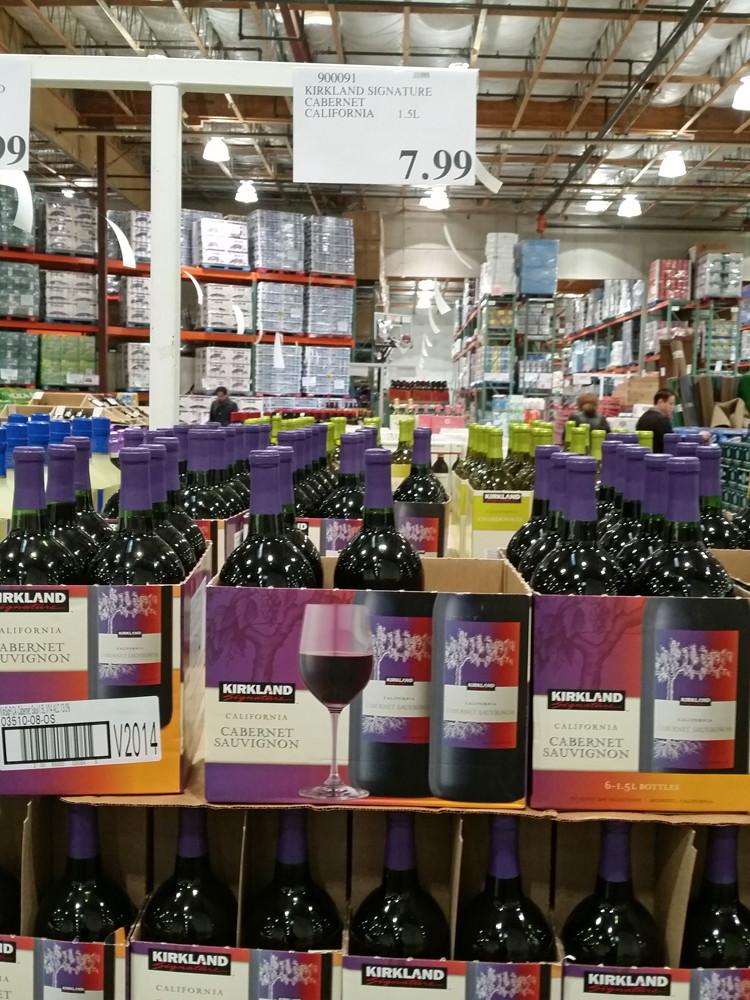 Due to alcohol laws, Costco can't restrict the sale of wine and alcohol to just members. If you don't have a membership, head over to member services and request a one-day shopping pass good for only alcohol. In the wine and spirits section, you'll find a plethora of booze that's purchased by the pallet instead of by the box, thus the discounted rate you'll have a hard time finding anywhere else. Costco's own Kirkland brand is surprisingly good for being a store brand. Costco sources these beverages from premium makers—from all over the world—so you can feel confident knowing their stuff is legit.
5. Buy 6 bottles of wine and save 10% at Whole Foods.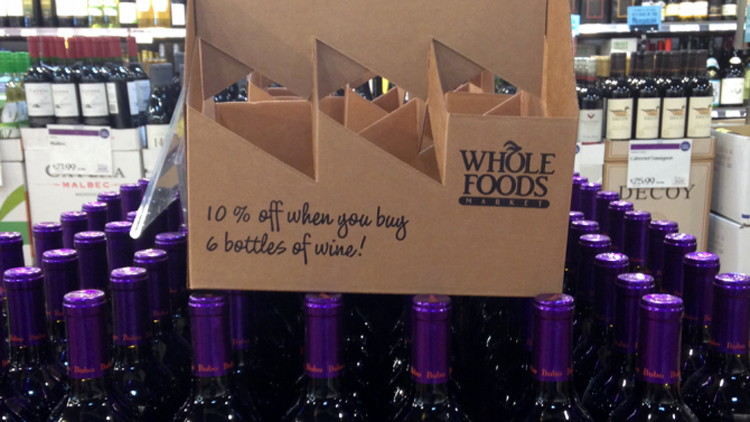 Whole Foods isn't the only store that does this! Ask your local grocer for details.
6. Get a growler full of draft beer for the same price as a pint at the bar.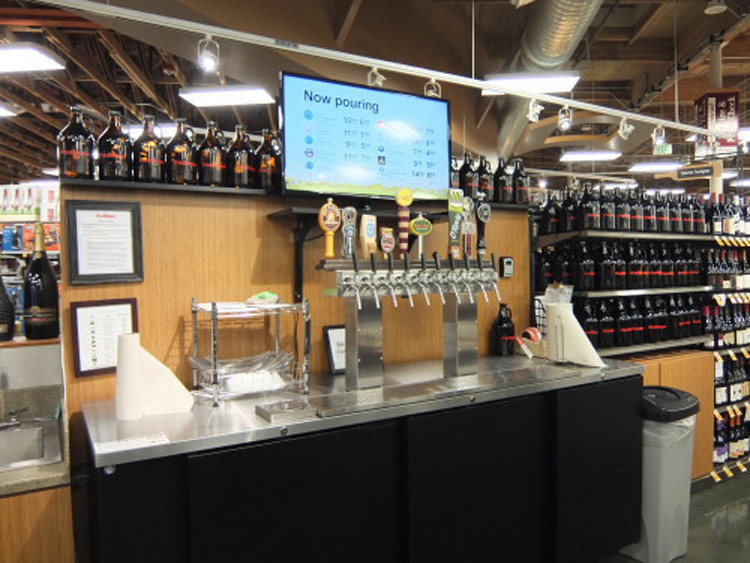 Growlers are typically 60-ounce jugs used for stowing draft beer. You can purchase these jugs at breweries, restaurants, and even grocery stores for quick and cost-effective refills. Often, you're able to sample a local brew for free if you need help deciding what to spend your money on. Then, once you decide on your ale, head home and enjoy draft beer on your own time—without spending $6 per pint like you would at the bar. Most growler fills range from $5-$15, depending on the beverage.
7. Stack mail-in rebates with multiple-bottle discounts.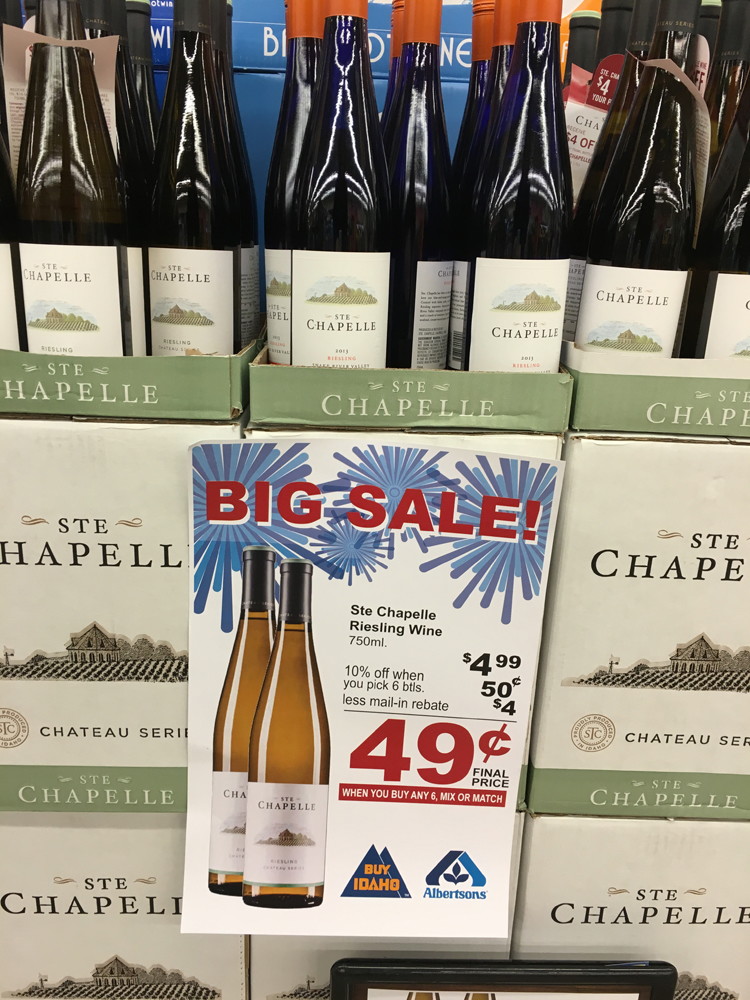 At most grocery stores, including Albertsons, you can find discounts on wine when you buy a specified number of bottles. For instance, "Buy six bottles of Ste Chapelle wine and receive a 10% discount." Since Ste Chapelle frequently has mail-in rebate tags attached to their bottles, I can stack the amount I'm getting back with the multiple-bottle discount and sale prices, making each bottle only $0.49!
8. Stack mail-in rebates with gift card promotions at your local Kroger store.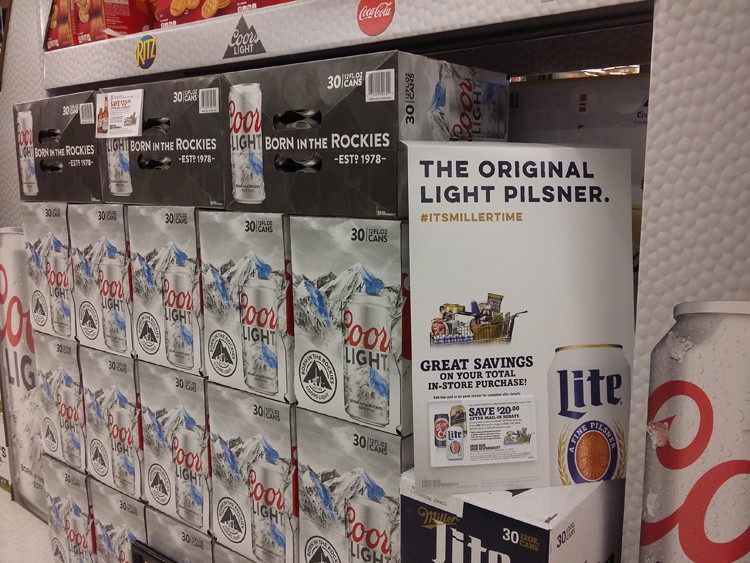 Many stores (including Albertsons and Fred Meyer) have tear pads with rebate forms for beer and wine. You don't have to buy the specified wine or beer at the store you got the form from, though. I like to get rebate forms from Albertsons and use them at Fred Meyer when they run the 4X Fuel Points Promotion on gift card purchases and stack them with these beer and wine rebates.
For instance, I recently saw a Miller Lite mail-in rebate that required me to spend at least $100 at the store plus the purchase of a pack of Miller Lite for $20 back with the rebate. Since I rarely spend $100 in groceries at my Kroger affiliate store (Fred Meyer), I'll buy a non-Kroger gift card (e.g., Amazon) worth $100. When I did this, the beer pack required on the form cost me $14 and the rebate was for $20. So, not only did I make $6, but I also scored 400 fuel points to use for a $0.40/gallon discount (up to 35 gallons) when filling up my car at Fred Meyer!
Note: A lot of these mail-in rebates have exclusions for items like lottery tickets, prescriptions, tobacco, and even gift cards. Check the exclusions before you attempt do this.
9. Go to the drugstores to find frequent sales that can be stacked with multiple rebate offers.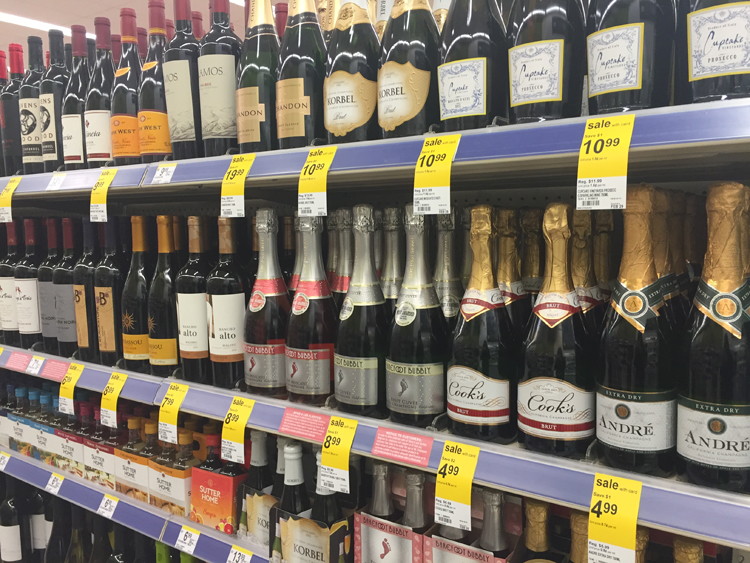 Walgreens, Rite Aid, and CVS all frequently have sales on beer, wine, and alcohol (in most states). When you pair sales with rebates from apps like Ibotta, Checkout 51, and MobiSave, you're looking at some awesome savings. And I'm not talking about using just one rebate app on a single purchase…use the same receipt for as many offers as you can! We usually see similar rebates for the same product across multiple apps at the same time, and we'll post about them! Check our Walgreens, Rite Aid, and CVS store pages for deals.
Tip: When you buy alcohol from Rite Aid, scan your Wellness+ Plenti Points card into Ibotta. By doing this, you can skip submitting photos of your receipt. Rite Aid will communicate with Ibotta for you anytime you purchase an unlocked offer!
10. Pay about $5 per 6-pack when you brew your own beer.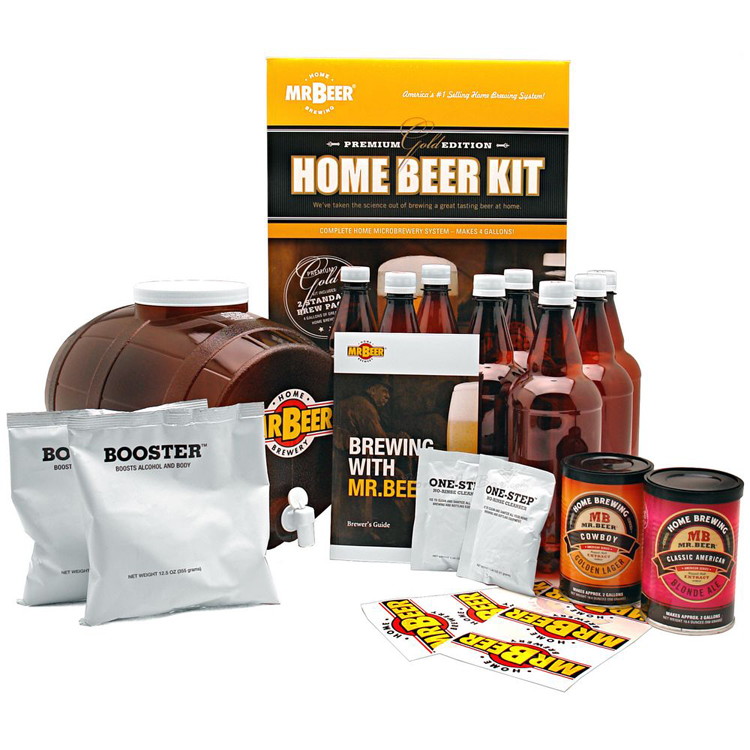 If you can make cupcakes, you can brew your own beer. This will save you money in the long run if you consistently drink craft brews. Starter kits like this one from Mr. Beer are around $60, but consider it an investment since the equipment can be used again and again. Most batches make approximately two gallons (the equivalent to about 22 beers at 12 ounces each). After about two batches, you'll break even on the equipment if you normally spend about $9 for a 6-pack. And when you continue brewing after that, costs should only run you about $5 for a 6-pack.
11. Buy Trader Joe's Merlot, Shiraz, or Chardonnay Two Buck Chuck.
Although Trader Joe's has about seven different varieties of their Charles Shaw "Two Buck Chuck" (Three Buck Chuck for Trader Joe's outside of California), a sommelier from NYC's three-Michelin-starred Eleven Madison Park ranked the Merlot, Shiraz, and Chardonnay wines better than the rest. If you're over Charles Shaw, there are still some excellent wines in the $5-$10 range. Rumor has it that Trader Joe's buys bottles of wine, beer, and booze from premium makers and relabels the bottles to sell under their Trader Joe's brand for much less. Whether or not that's true, I still go to TJ's for the inexpensive vino that tastes pretty darn good.
12. Get personalized wine bottles sent to you every month with Club W.
Club W is the best way to discover new wines that are selected to please your palate. Take a short survey to let the curators know your personal taste preferences and they'll send you three bottles of wine every month for $39. Although these bottles are around $13 apiece, you won't have to worry about opening a random new bottle of wine and hating it. Club W has a satisfaction guarantee and allows you to skip a month or cancel anytime.