We're reader-supported and only partner with brands we trust. When you buy through links on our site we may receive a small commission at no extra cost to you. Learn More. Product prices and availability are accurate as of the date and time indicated and are subject to change.
If you've had your eye on a new laptop computer but haven't added one to your cart just yet, Amazon Prime Day is one of the best times to shop for them. That's because the Prime Day sale has some of the best laptop deals of the year. And lucky for you, the October Prime Day sale (aka Prime Big Deal Days) is right around the corner, with deals happening Oct. 10 – 11. (Deals will start and end at 3 a.m. ET.)
In the past, Prime Day shoppers have saved big on laptops from brands like Dell, Lenovo, Apple, and Microsoft, and 2024 Prime Day laptop deals won't disappoint.
But it's not just Amazon who slashes prices on laptops during Prime Day. Competitor retailers like Target and Walmart get in on the action with their own laptop deals, too. So we'll be keeping our eyes on the hot laptop deals that pop up during the upcoming Target Circle Week sale (Oct. 1 – 7) and Walmart Deals — Holiday Kickoff (Oct. 9 – 12).
Here are all the Prime Day laptop deals you can expect in October 2023, based on what we saw last year and years prior. For all the deals sent right to you, text AMAZON to 57299.
Current Laptop Deals Happening Pre-Prime Day:
$179.00
$209.00
(14% Off)
Shipping:
Free with Walmart+ or on orders of $35+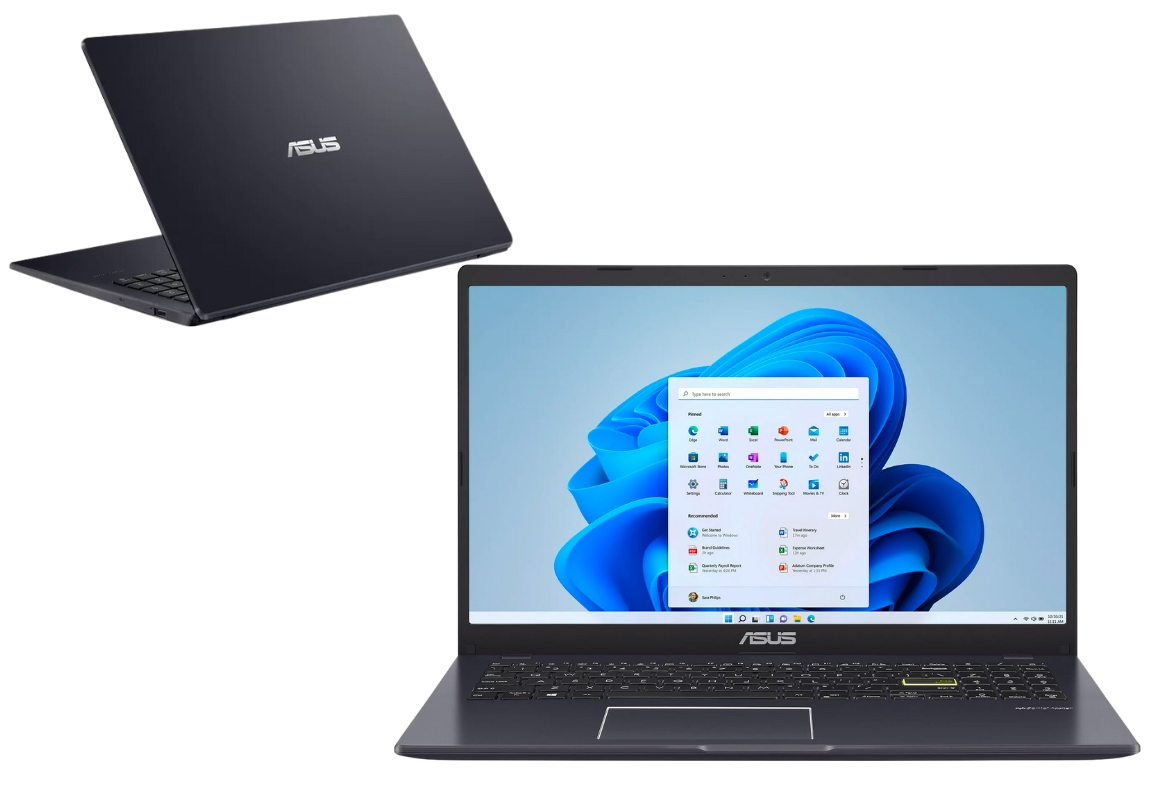 $199.00
$249.00
(20% Off)
Shipping:
Free with Walmart+ or on orders of $35+
Aim for savings of 33% – 38% with Prime Day laptop deals.
Here are the best deals I found in 2023 that I anticipate returning in some shape or form in October 2023:
Expect to see some rare Apple laptop deals during the Prime Day sale (up to 25% off).
During the July Prime Day sale, I saw rare savings on Apple laptops for up to 25% off. Of course the oldest models have the biggest discounts, but still — an Apple deal is an Apple deal.
Check out the savings on Mac laptops we saw during the last sale:
Remember that you can ask for a price match at Target, Walmart, or Best Buy.
If you see a good Amazon deal, don't forget that you may be able to claim the Amazon price at another retailer by asking for a price match. This could pay off if you're a loyalty member or credit card holder at somewhere like Target or Best Buy.
Related: Study our 20+ Best Buy hacks that'll save you hundreds on electronics purchases.