If you grab a cartful of items while you're waiting for a prescription refill at Walgreens or CVS, sure. . . you're gonna overpay.
But when you shop smart at drugstores, you'll walk out having paid up to 70% less than the next person for brands like Tide and Huggies.
Here's why you should grocery shop at drugstores:
1. You can use Balance Rewards points like cash at Walgreens.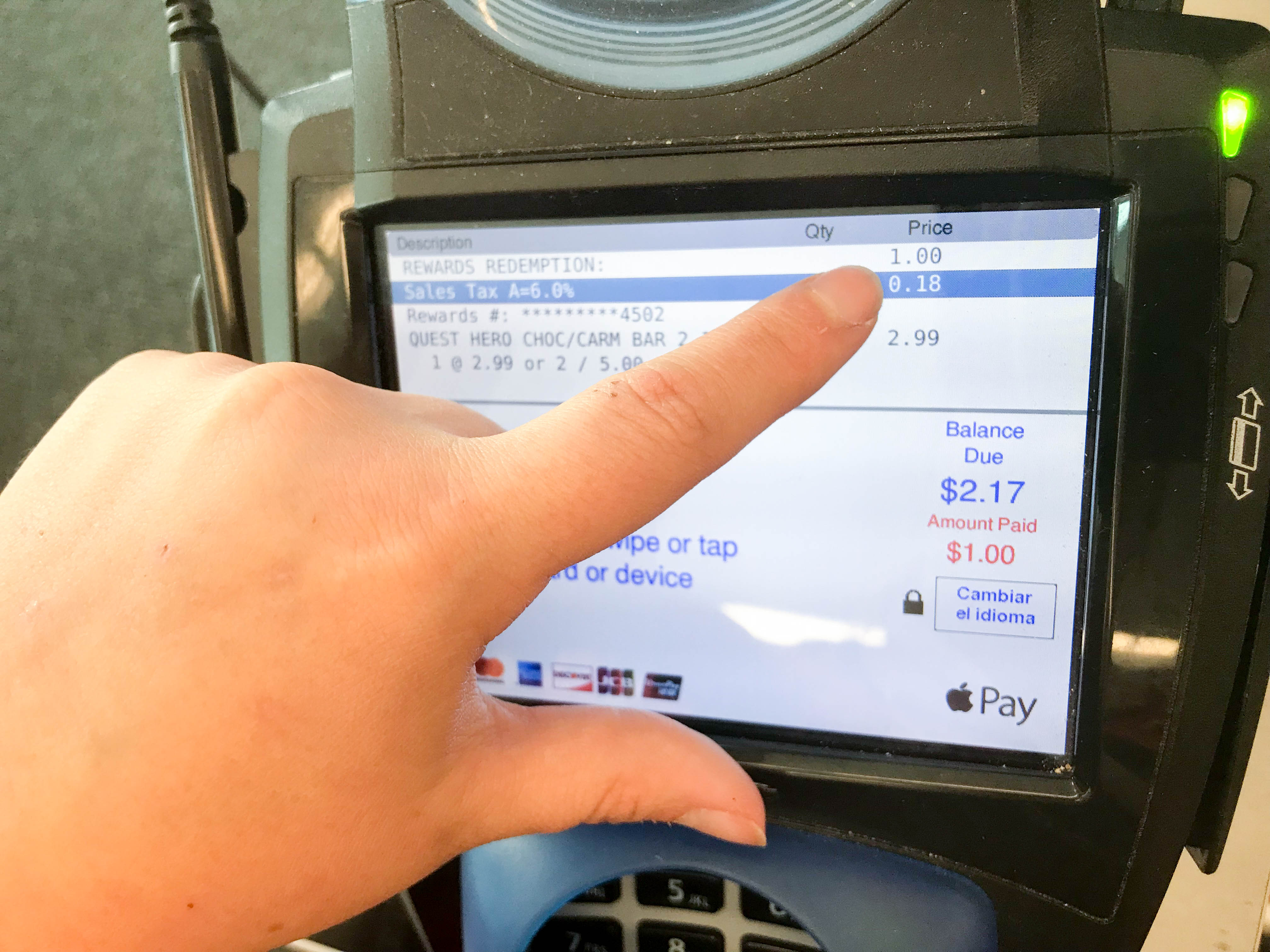 As a Balance Rewards member, you can earn points for every purchase you make at Walgreens.
Generally, you'll get 10 points per $1 you spend.
When you reach 1,000 points, you'll get a $1 reward; 2,000 points earns you $2 and so on.
The more you earn, the better value you'll receive. For example, 18,000 points will get you a $20 reward and 40,000 points equal a $50 reward.
Learn how to coupon at Walgreens.
2. It's easy to find stock-up-worthy prices on cereal most weeks.
Between Walgreens, Rite Aid and CVS, about once a week you can find General Mills or Kellogg's cereals averaging about $1.50 after a sale and a cereal coupon.
3. You can get 20% off everything at Rite Aid if you shop often enough.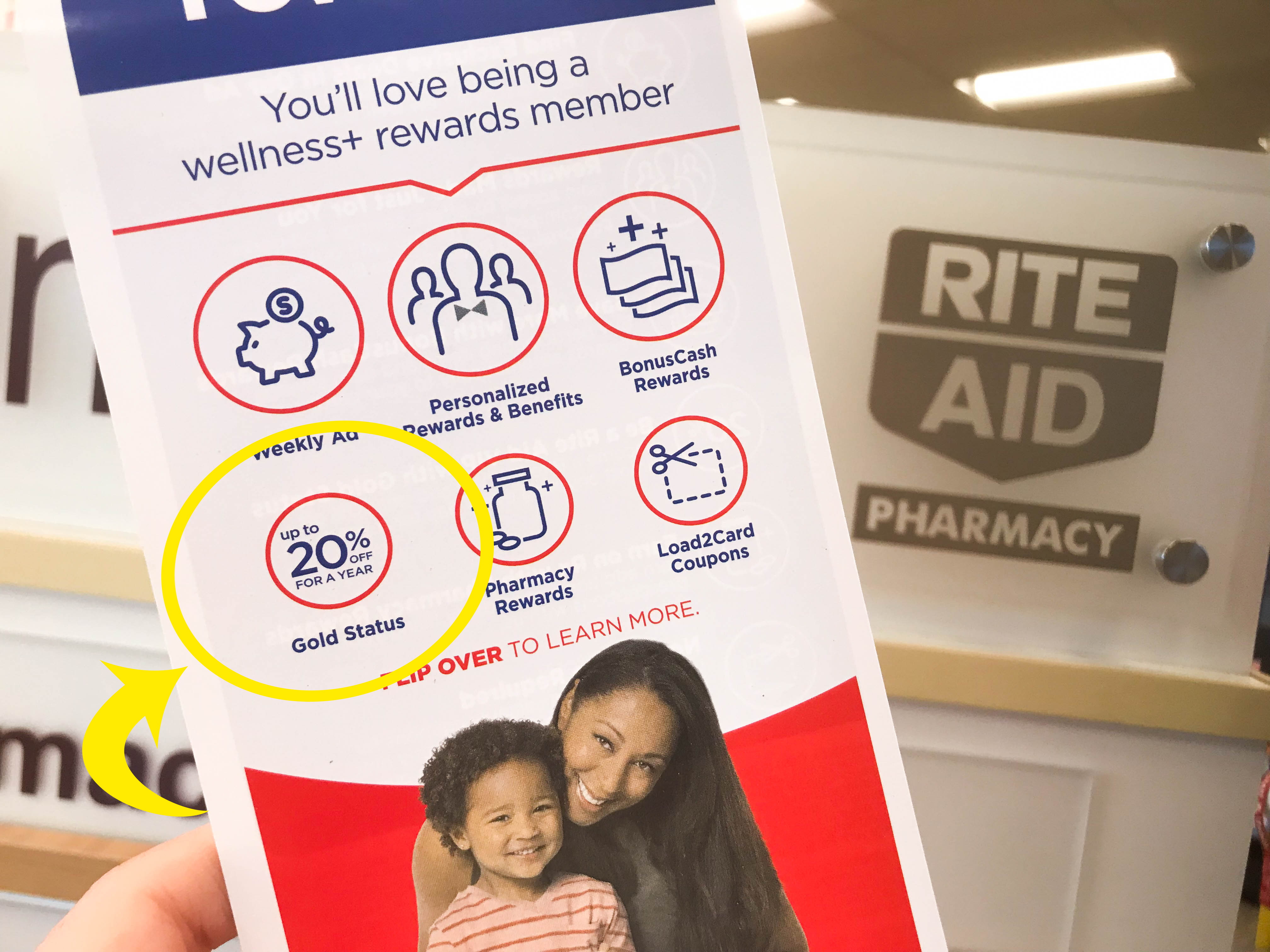 Rite Aid's loyalty program, wellness+, has tiers of free membership based on how much you spend.
Bronze is entry level and doesn't offer many perks, but you'll earn 1 point for every dollar you spend (25 points per prescription filled, no matter what you spend on the prescription).
When you reach 500 points, you'll get Silver status and 10% off every purchase for one year.
You'll hit Gold status when you earn 1,000 points — and your reward? 20% off everything for a year.
Find out how to coupon at Rite Aid.
4. There are hard-to-find discounts on items like milk at CVS.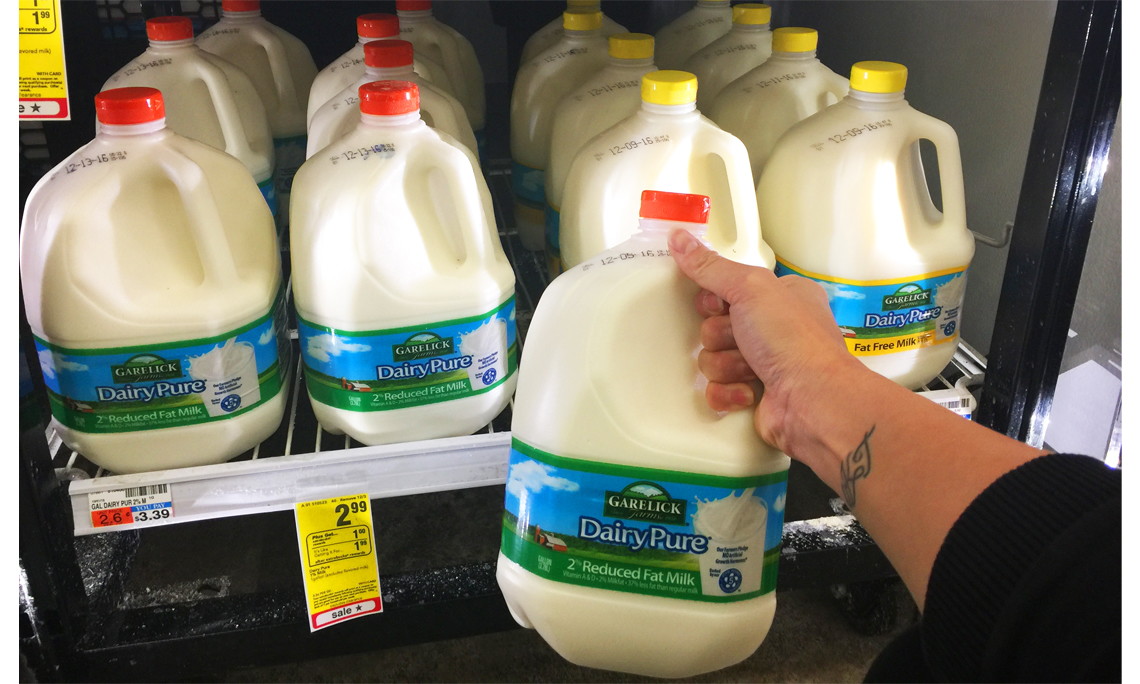 You can often get money back on purchases you make in the form of ExtraBucks.
ExtraBucks are like cash you earn and can spend on future purchases.
Buy when you see a yellow tag indicating an ExtraBucks promotion. We often see $1.00 back in ExtraBucks on milk priced at $2.99.
You'll pay a final price of $1.99 for a gallon of milk — less than that if you also have a coupon! (Keep in mind, milk prices vary a ton across the country; the national average is $3.20 per gallon.)
Learn all about how to coupon at CVS.
5. You can find a screamin' deal on diapers at least once a week.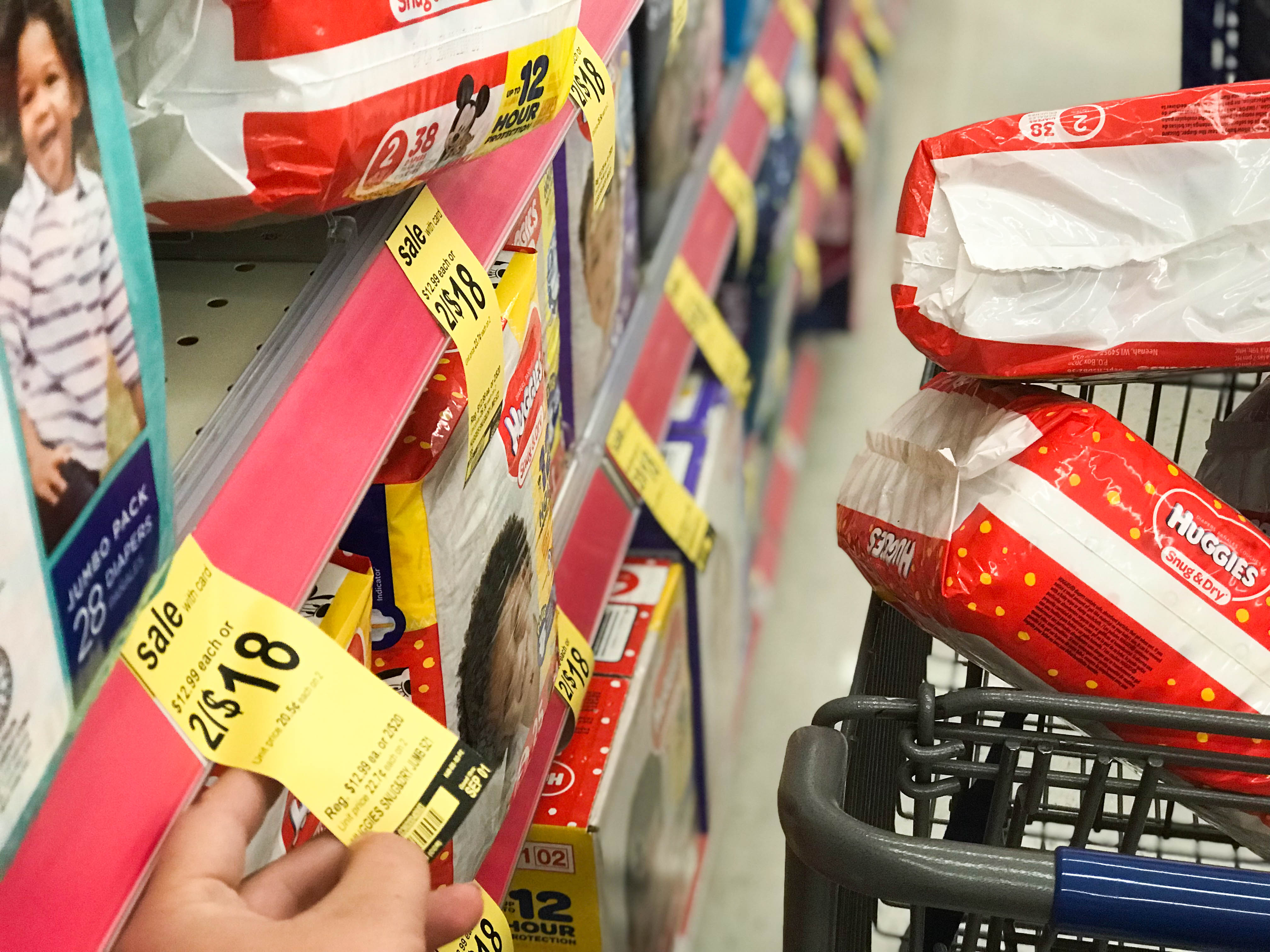 Between Walgreens, Rite Aid and CVS, you should be able to find a diaper deal almost every week of the month.
Plan to buy Huggies when they reach $5.00 or less per Jumbo Pack. Buy Pampers when they reach $6.00 or less per Jumbo Pack.
To get the lowest prices, use the store's loyalty program to earn or spend while also using diaper coupons.
We will tell you how to stack coupons with a sale, step-by-step when you download the KCL app!
6. It's possible to earn BonusCash at Rite Aid buying certain gift cards.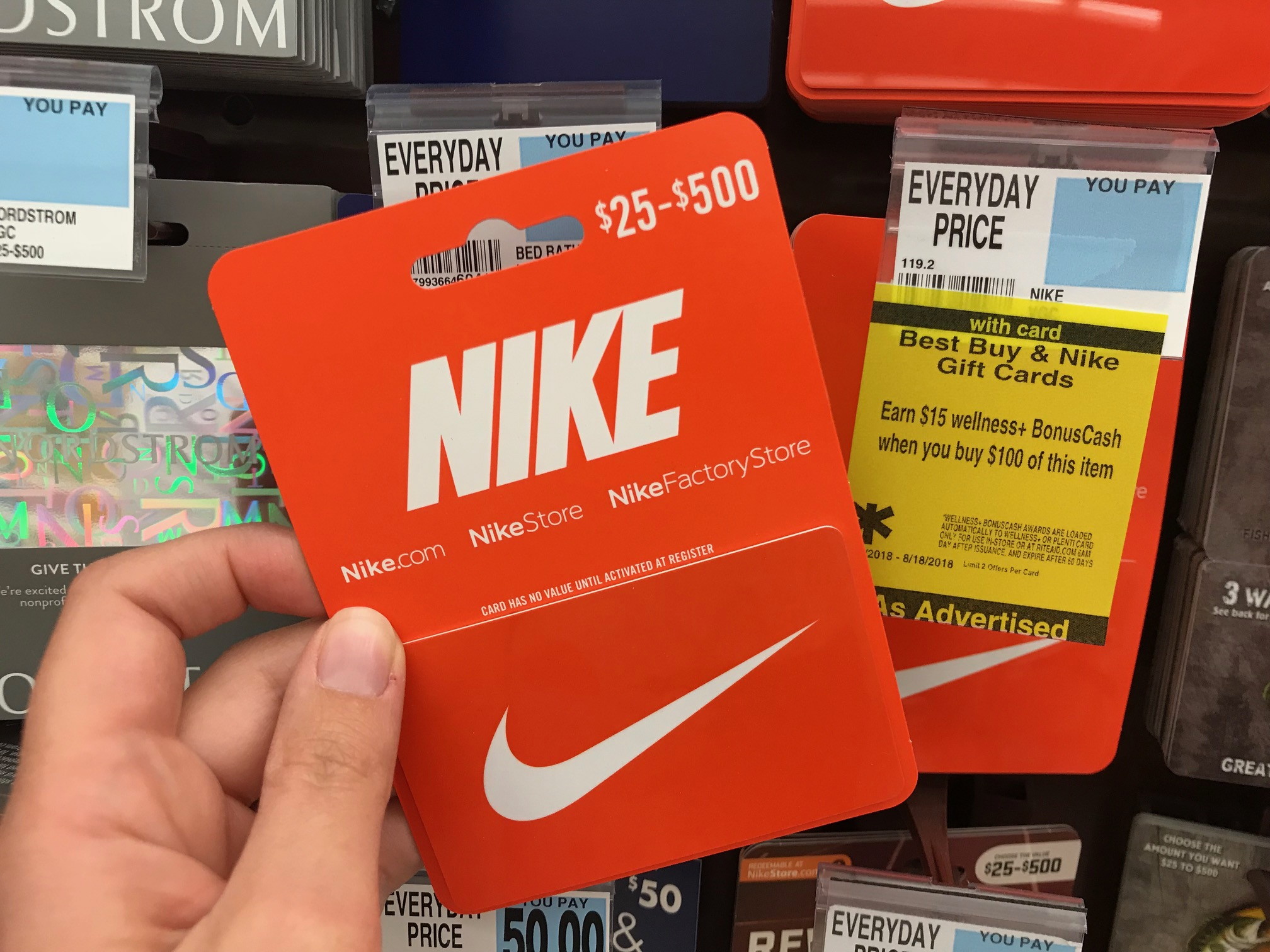 You can save up to 15% on gift cards when you buy during a BonusCash promotion — like this one for Nike and Best Buy gift cards.
If you spend a certain amount, you'll receive BonusCash attached to your wellness+ card to use like cash on future purchases. Use it on groceries!
7. Items like shampoo are 75% off when you shop clearance.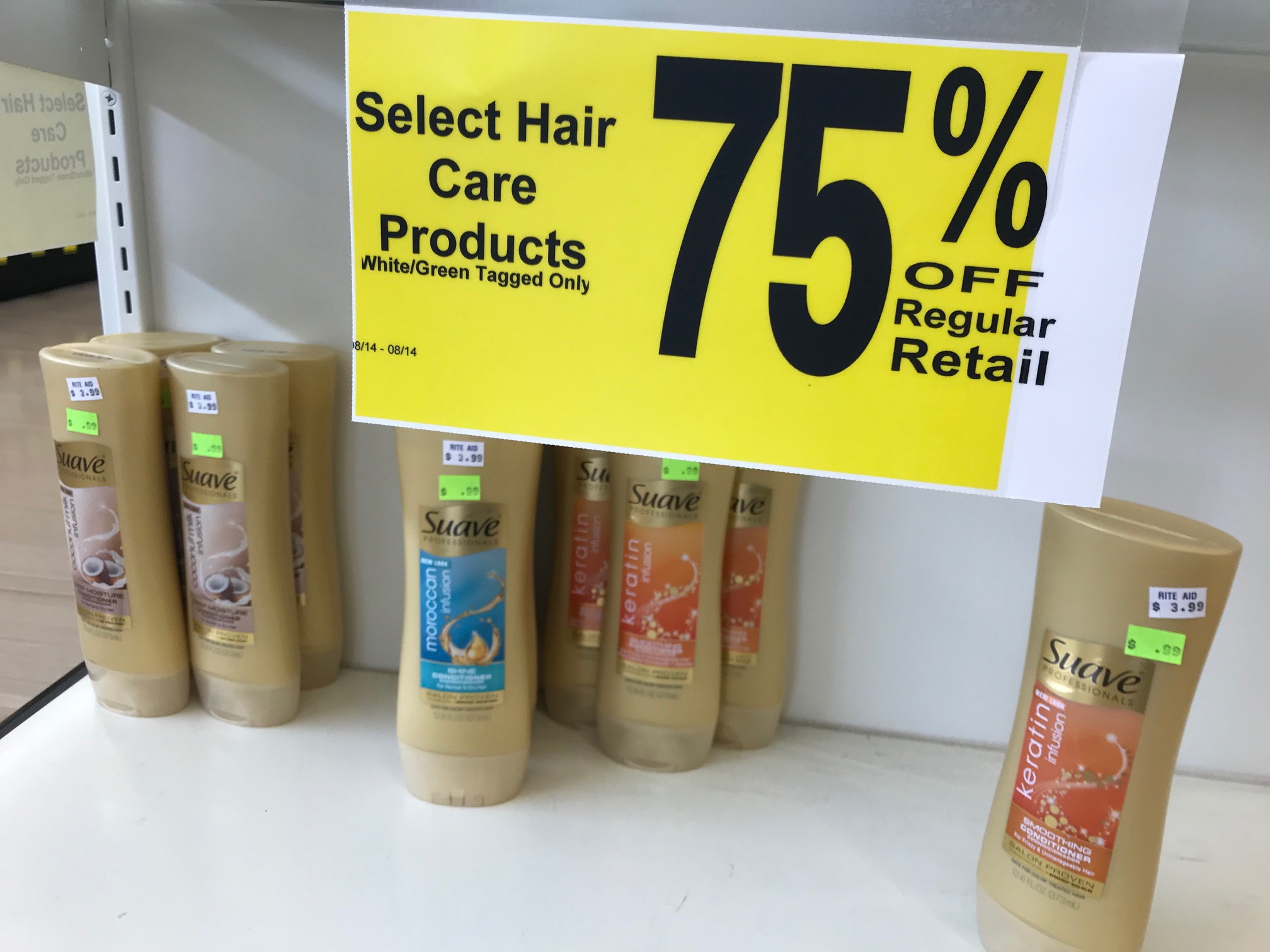 At Walgreens, clearance items have an orange tag, at CVS, they have a yellow tag, and at Rite Aid, clearance is anything over 75% off.
You can find common grocery-list items like shampoo, paper towels and snacks on clearance at drugstores.
8. Or you can use a coupon and get clearance items for free!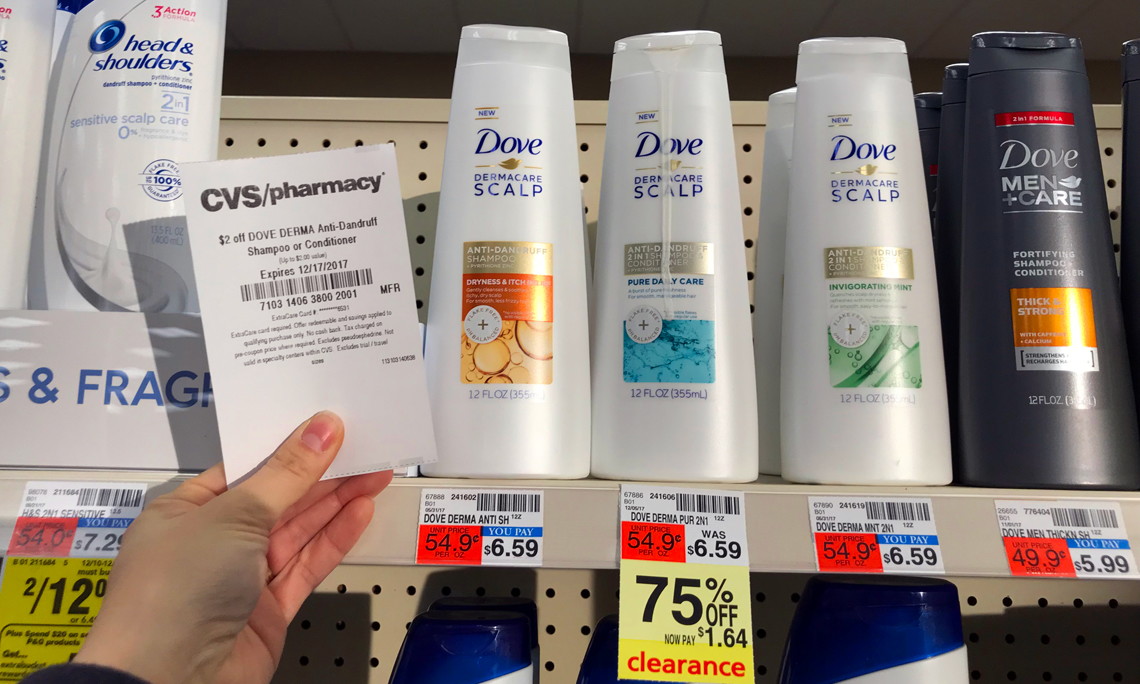 You can apply in-ad store coupons or manufacturer coupons to clearance items, presenting you with a perfect opportunity to score freebies at drugstores.
9. You can stock up on laundry detergent and get free cash back.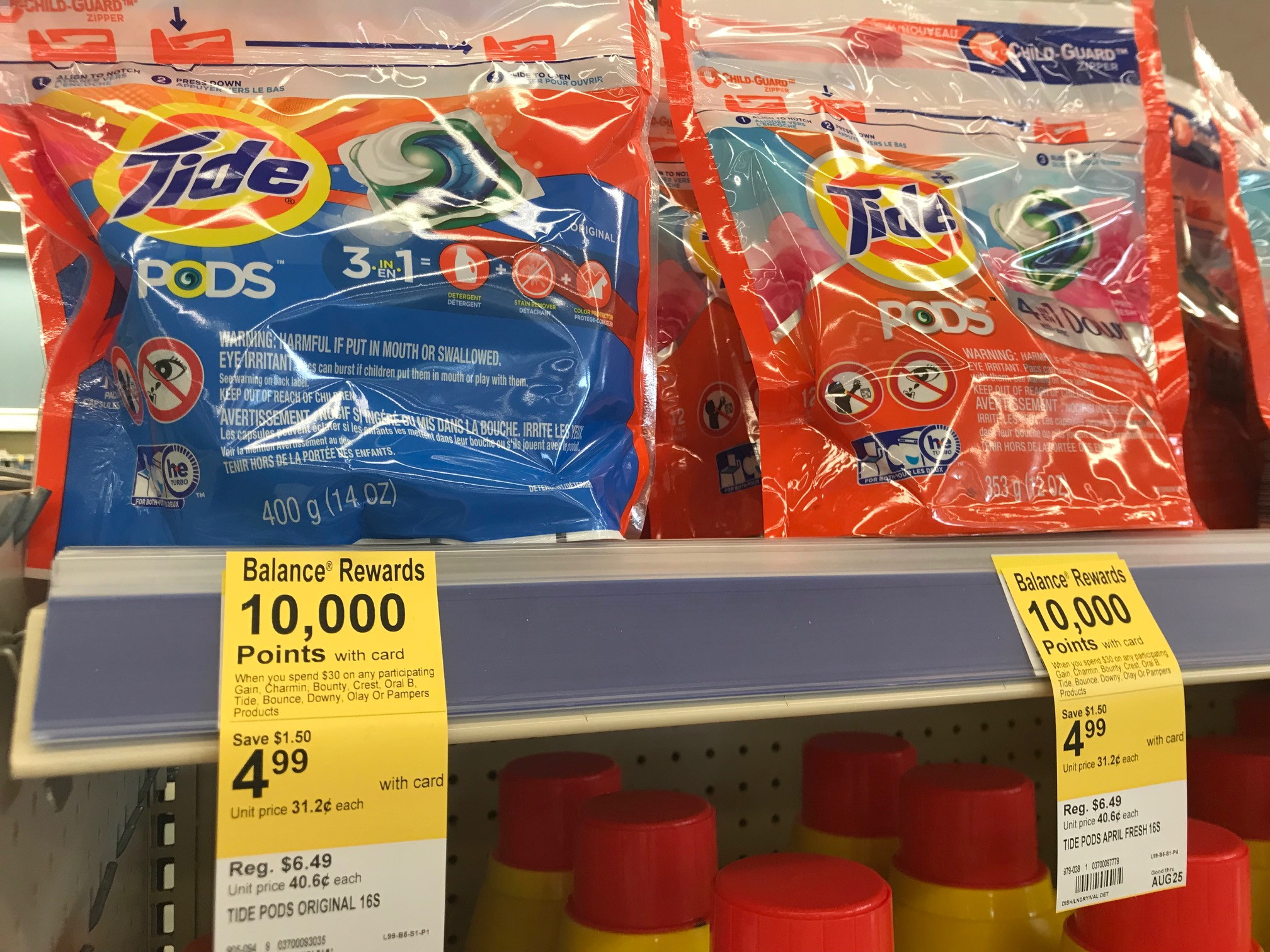 Walgreens often runs high-point promotions where you can get 10,000 Balance Reward points when you spend $30 on a product, for example.
This is like getting a free $10 back.
10. Rite Aid dishes out Catalinas you can use like cash if you don't have coupons.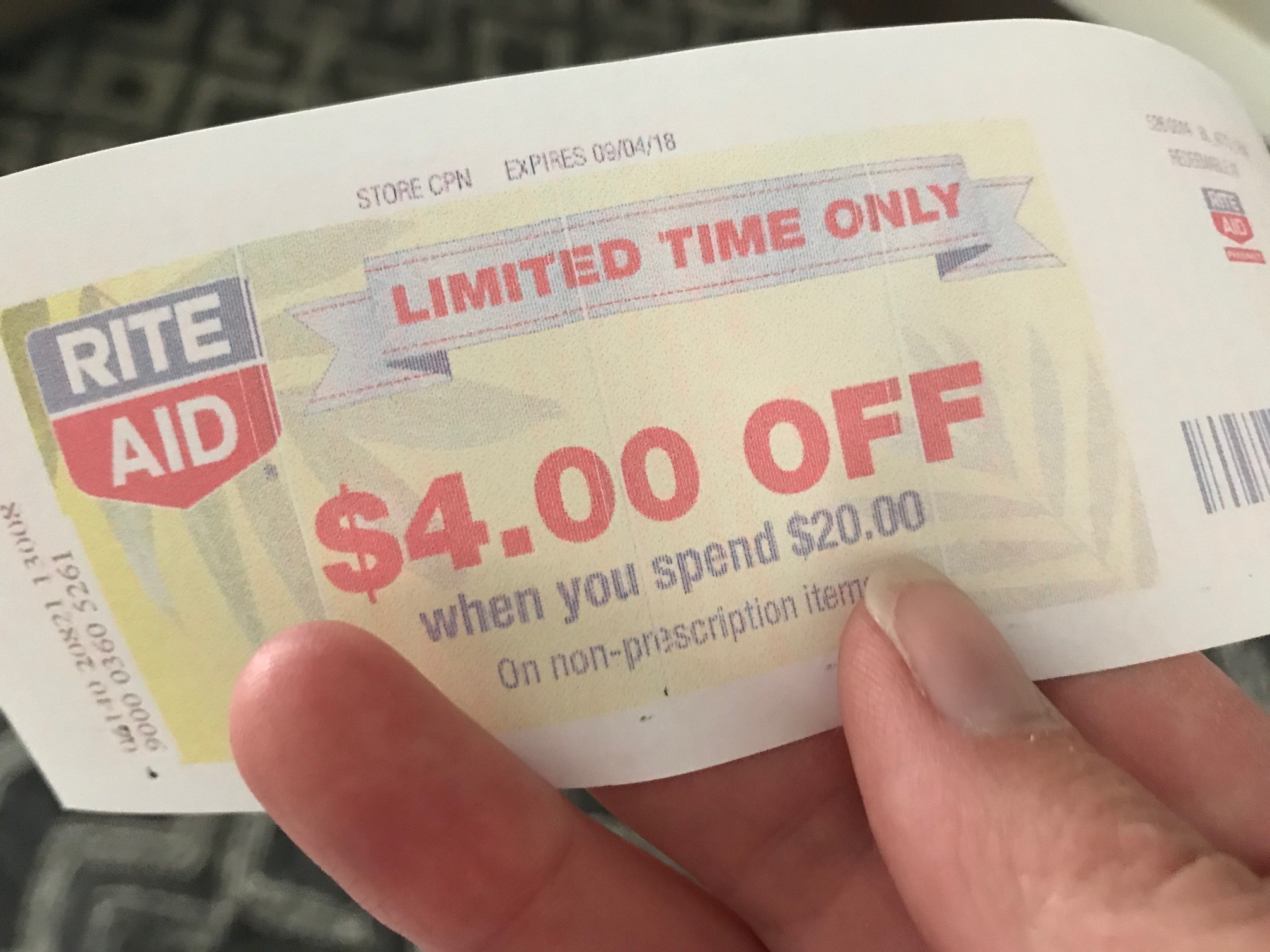 A Catalina is a coupon the register spits out after you complete your transaction.
If you receive a Catalina like "$4.00 off a $20.00 purchase," be sure to use it before the expiration date to buy items you don't have a coupon for but you really need.
11. Baking products like cake mixes and chocolate chips are super cheap.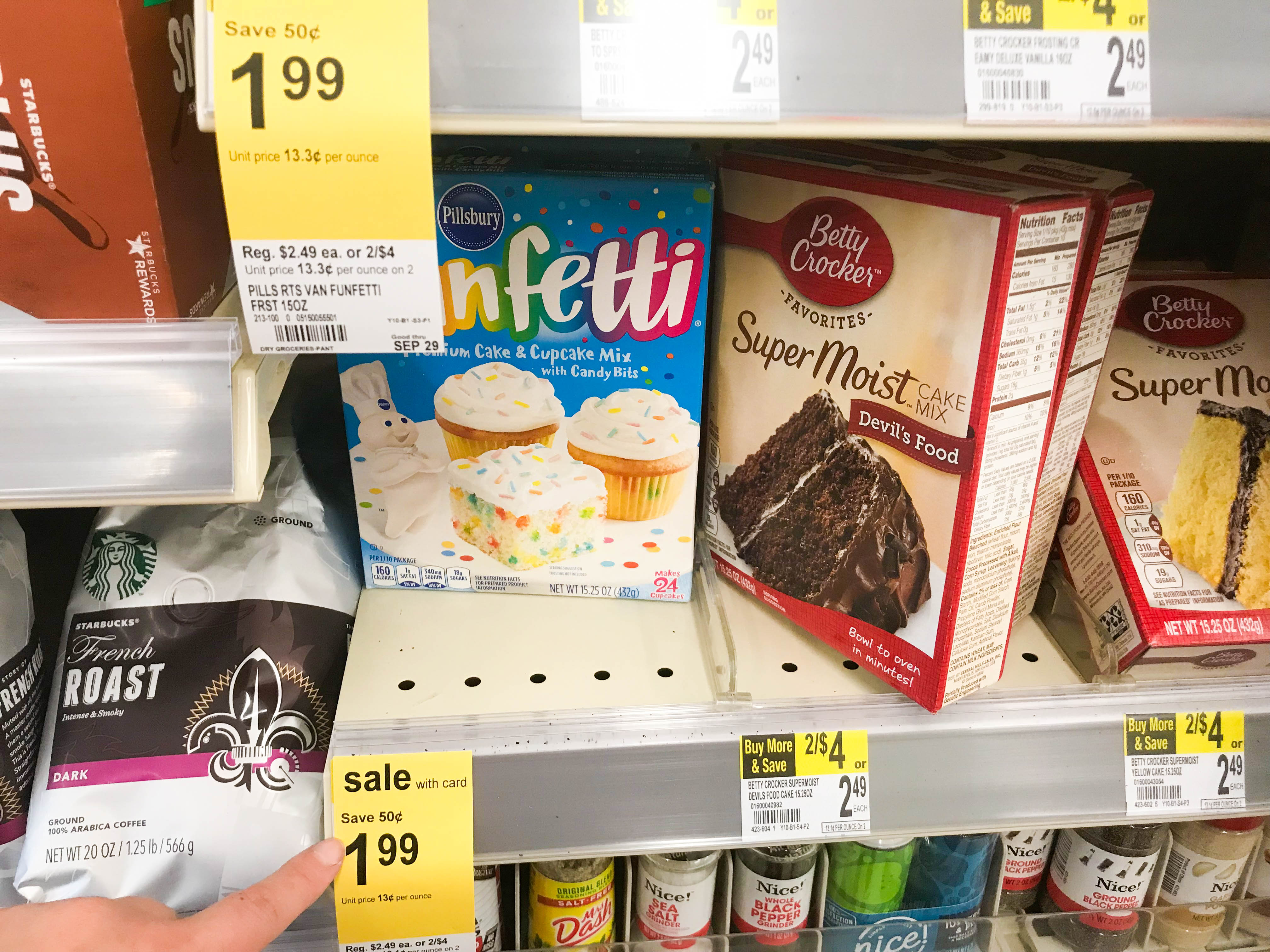 At Walgreens, you'll find frequent in-ad coupons for savings on baking goods like cake mixes, frosting, chocolate chips and canned pumpkin puree.
Watch for these especially around the holidays and then stock up!
12. There's almost always wine on sale at Rite Aid.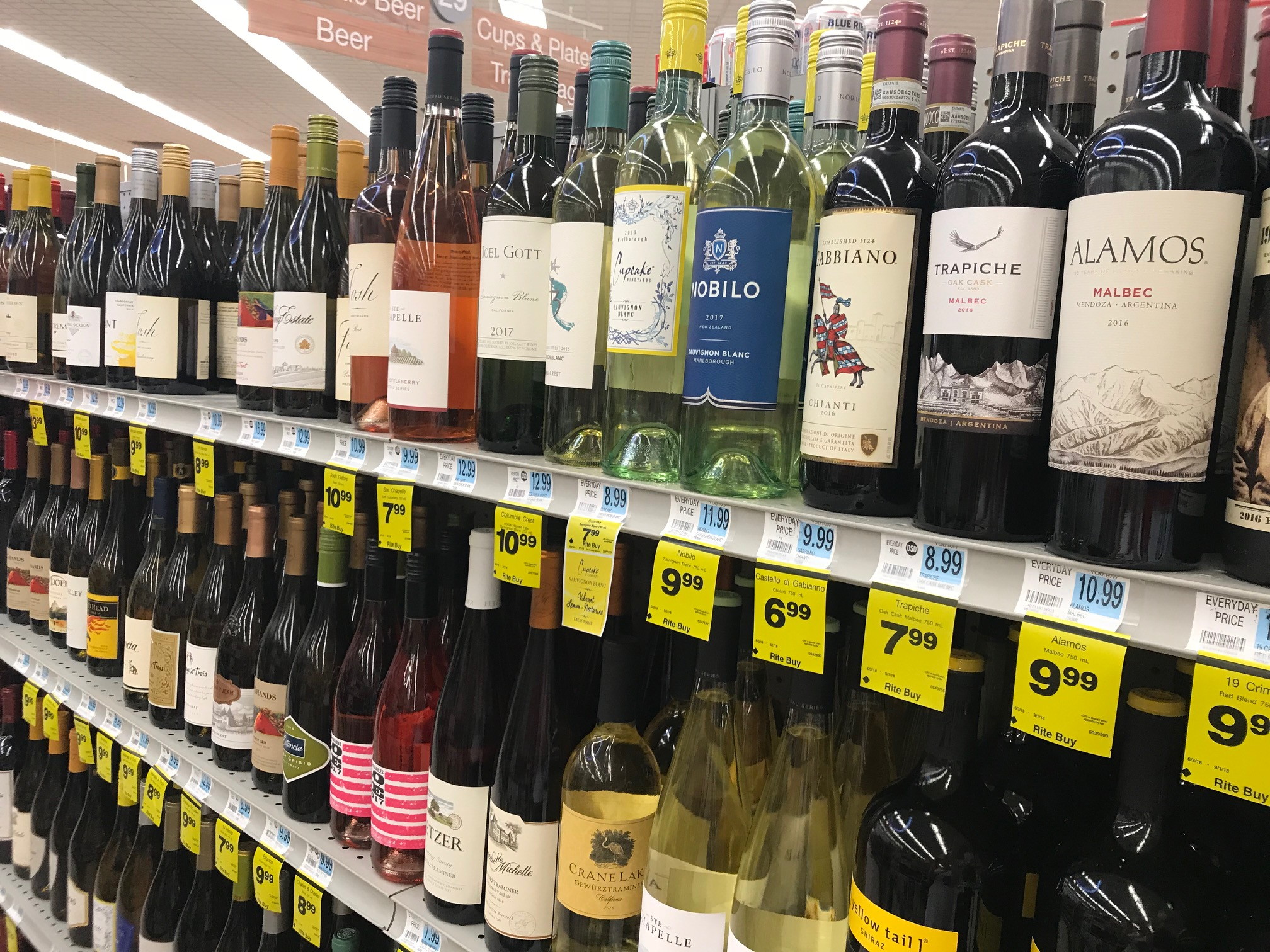 You can usually find a good price on wine because it's almost always on sale.
Even better if you have a coordinating Ibotta offer that you can redeem after your purchase.