If they are anything like last year, Best Buy's Black Friday 2019 deals probably won't disappoint.
Best Buy is a great place to shop Black Friday deals on TVs, video games, DVDs, and shocker of all shockers — toys!
Bookmark KCL's Black Friday Deals page so you're the first to know when the deals start.
Here are a few things you need to know in order to make the most of your time and money:
1. The Best Buy Black Friday 2019 ad dropped on Nov. 7.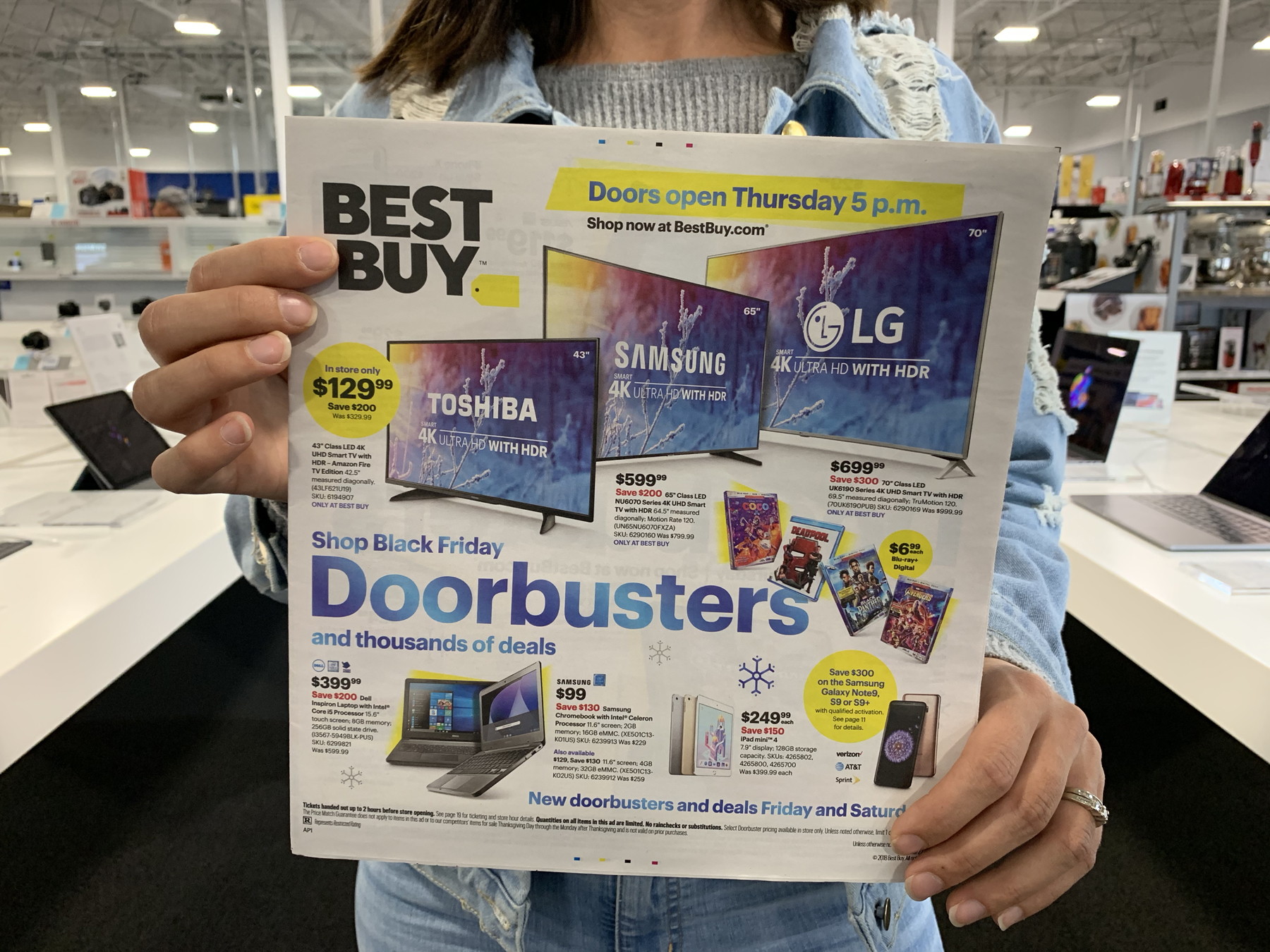 Tons of deals are live for a few days only starting when the ad drops (Nov. 7 in 2019).
Download the KCL app and we'll point out the very best deals we see.
2. Best Buy's Cyber Monday deals are an extension of Black Friday deals.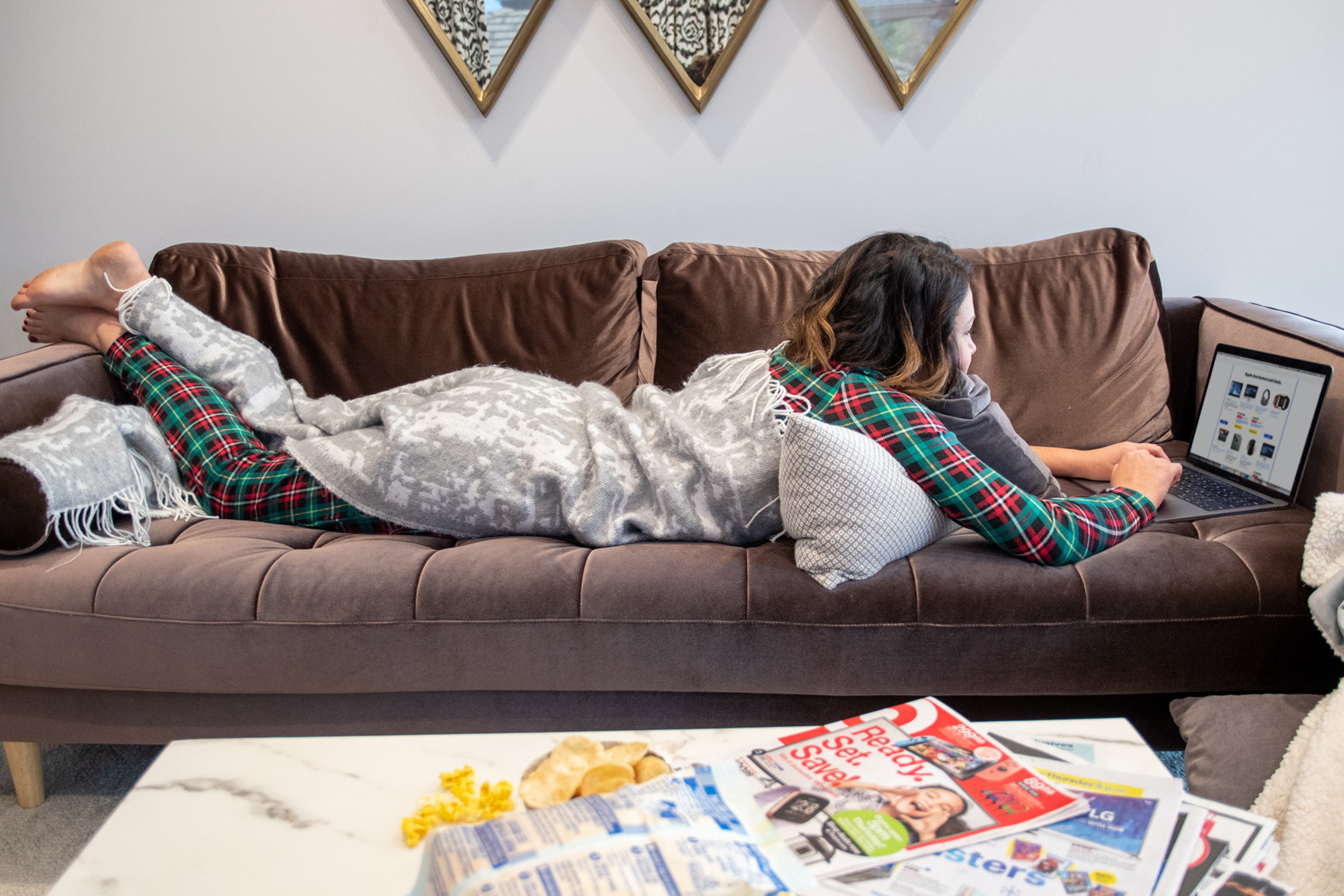 Last year we noticed a lot of the deals on Cyber Monday were repeats of what was in Best Buy's Black Friday ad. So, don't wait for Best Buy's Cyber Monday deals in order to shop, but if you miss something on Black Friday, you might find the same deal on Cyber Monday.
For example, last year you could save $300 on a Samsung Galaxy Note 9, S9 or S9+ with qualified activation for Verizon on Black Friday, and then again on Cyber Monday.
3. Everyone gets free shipping on all orders from Oct. 30 – Dec. 25.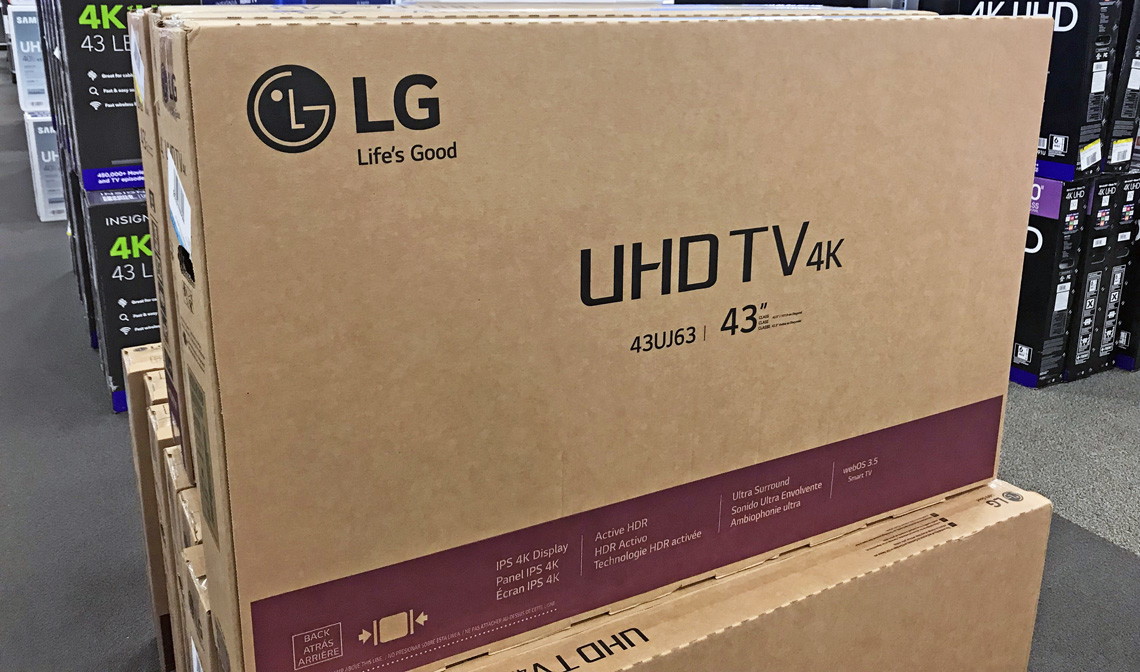 We probably have Amazon Prime to thank for this new trend of retailers offering up free shipping during the whole holiday season.
Get free next-day delivery on thousands of items, plus get free standard shipping on anything else through Dec. 25, no minimum purchase required.
4. Use Best Buy's free in-store pickup if you're a procrastinator.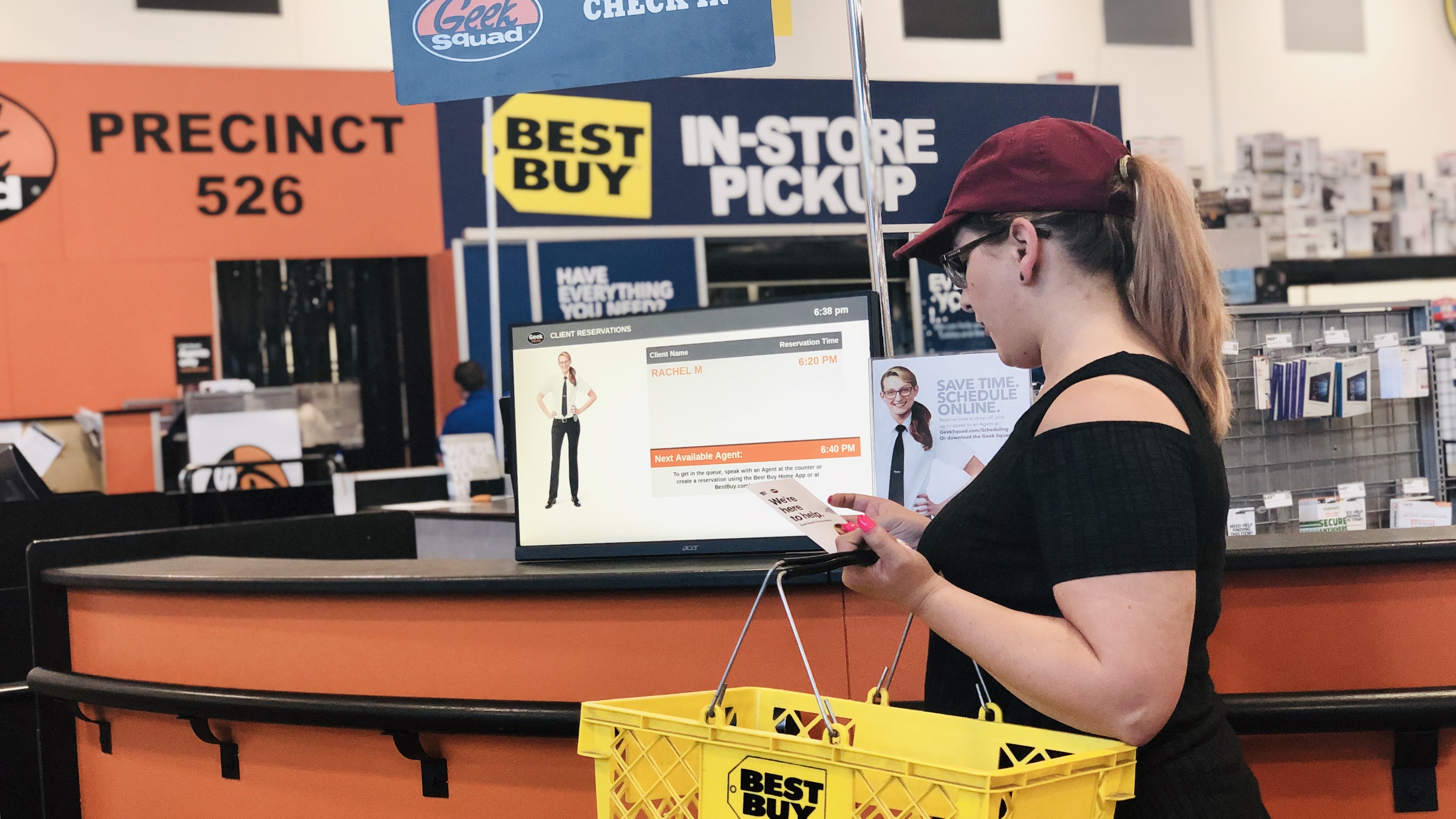 No shame in last-minute Christmas shopping! If you're shopping too late to use free shipping, try free in-store pickup. Some items are available within an hour from when you place your order!
5. Best Buy's Black Friday store hours begin Thursday at 5 p.m. but shop all day online!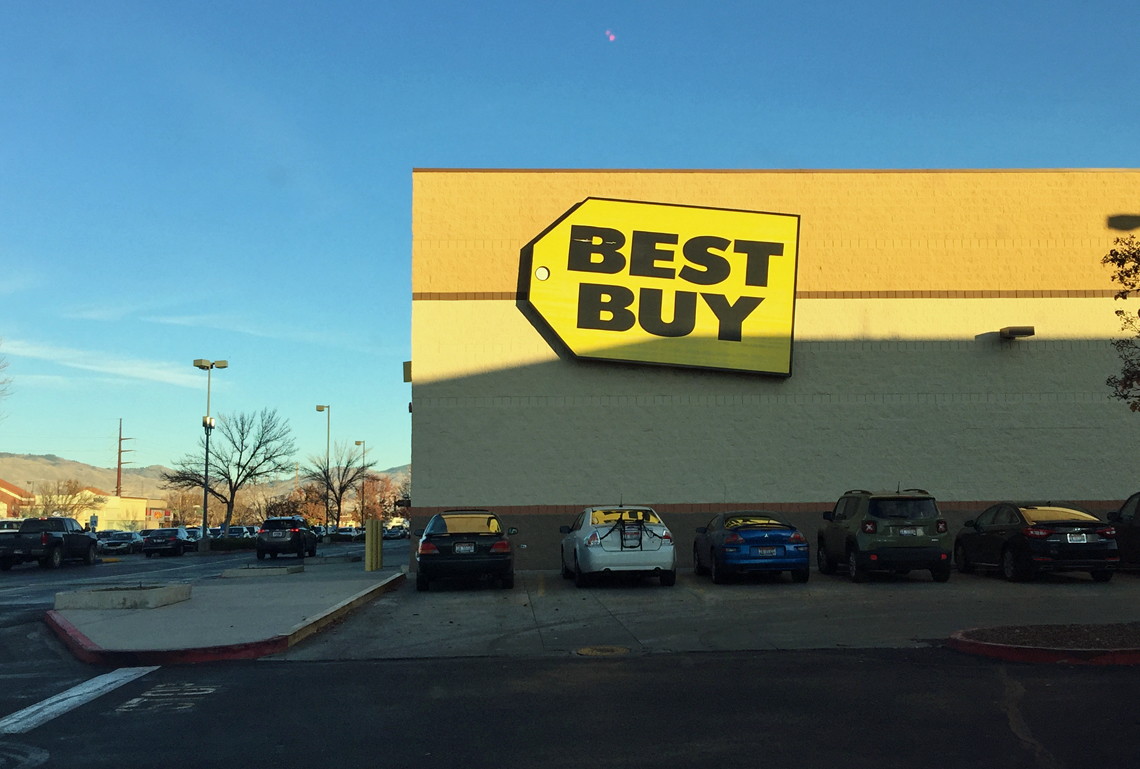 Best Buy's Black Friday deals will be available all day on Thanksgiving Day online.
If you want to shop in store, you'll need to arrive a few hours early in order to get in line. Honestly, the only reason to go in store is for a high-savings TV deal.
Speaking of which…
6. Only go in store for a 40-60% off TV deal.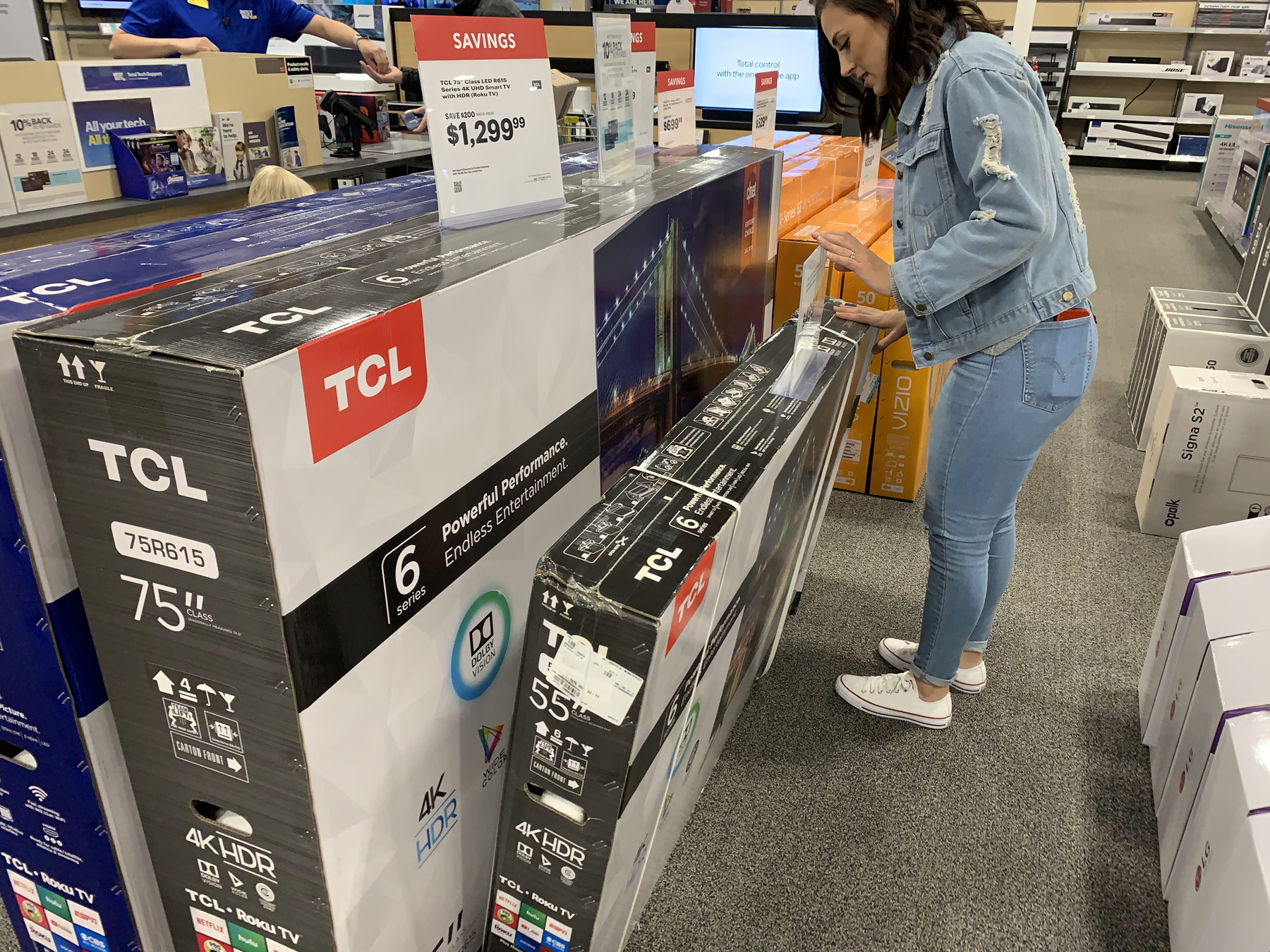 The deepest savings Best Buy is offering on a TV is the 58″ Insignia FireTV Edition for $129.99 (reg. $479.99), plus a free Amazon Echo Dot with purchase.
This 73% savings is significant when you compare it to the typical 25-30% savings on Best Buy TVs during Black Friday.
Go into the store and snatch up anything in the 40-60% off range.
If you just cannot go inside the store on Black Friday, you can expect to get 25-30% savings on TVs online.
TIP: When you see "Only at Best Buy," on a TV brand like Toshiba, Samsung or LG, it means the TV was made for Best Buy to sell on Black Friday. These are typically stripped-down versions of more expensive TVs these brands sell.
7. Open a Best Buy credit card within two weeks before Black Friday.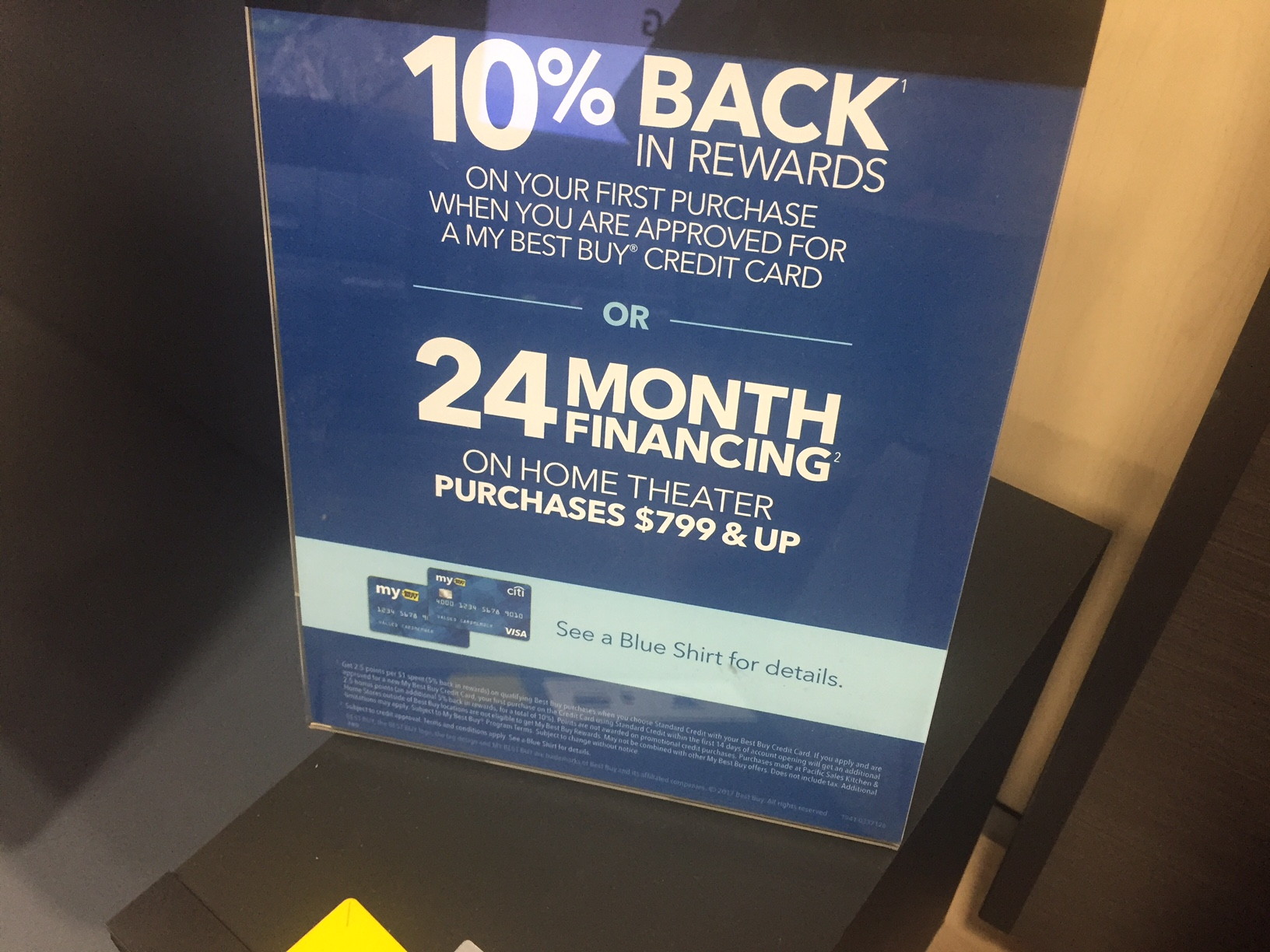 If you know you're going to make a big purchase at Best Buy and it makes sense financially, consider signing up for the Best Buy credit card.
You'll get 5% back every day and 10% back on your first day of purchases.
Realize that the 10% back on your first day of shopping with the credit card is only valid for 14 days after you sign up, so make sure to time it right if you want to use the 10% off during Black Friday!
In general, 5% cash back on a credit card is decent and 10% back is amazing. As always, be sure to pay off your balance every month because interest rates on credit cards are atrocious.
8. Aim for up to 75% savings, but you might only get 50%.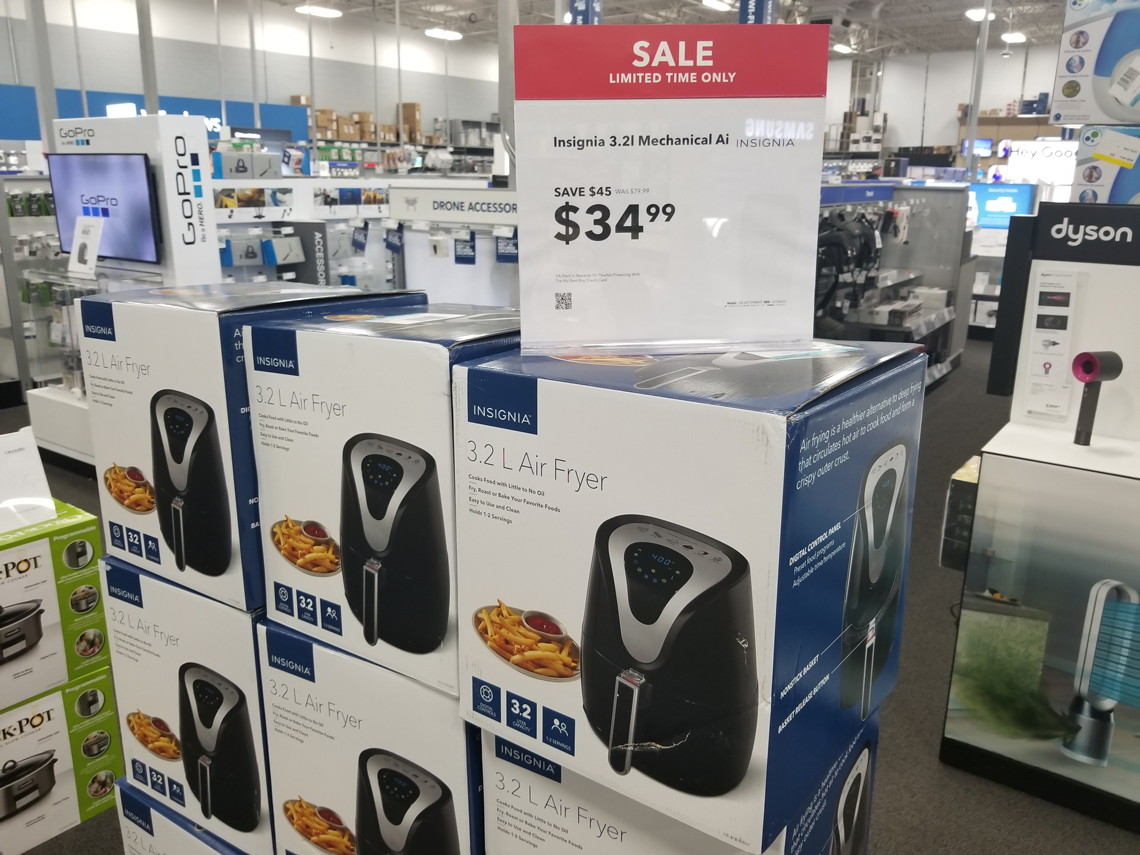 If you can get 50% savings on your Christmas list items at Best Buy, that's a decent reason to make a purchase.
Here are some good items to purchase in that savings range:
67% savings on HP DeskJet printer
57% savings on portable Bluetooth speakers
50-60% savings on video games
55% savings on Powerbeats3 Wireless
50% savings on ROKU
50% savings on Keurig coffee makers
50% savings on Crock-Pot pressure cookers
9. Don't buy an Apple Watch Series 3 at Best Buy — shop Target instead.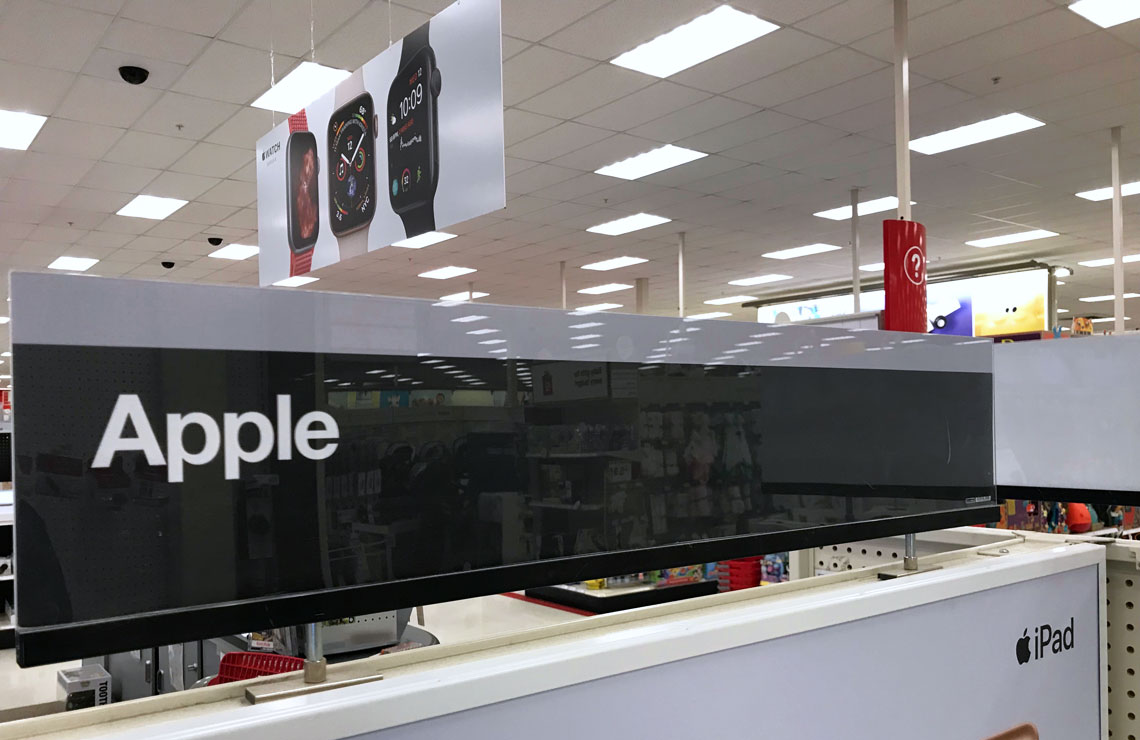 You'll get a better deal on Apple Watch Series 3 at Target this year.
Apple Watch Series 3
Best Buy: $189.99 (reg. $199.99) — 5% savings
Target: $161.49 (reg. $199.99, including 5% savings with RedCard) — 19% savings
Learn more tricks for saving money on Apple products.
10. Last year Best Buy had the only significant deal on Apple MacBook Air laptops.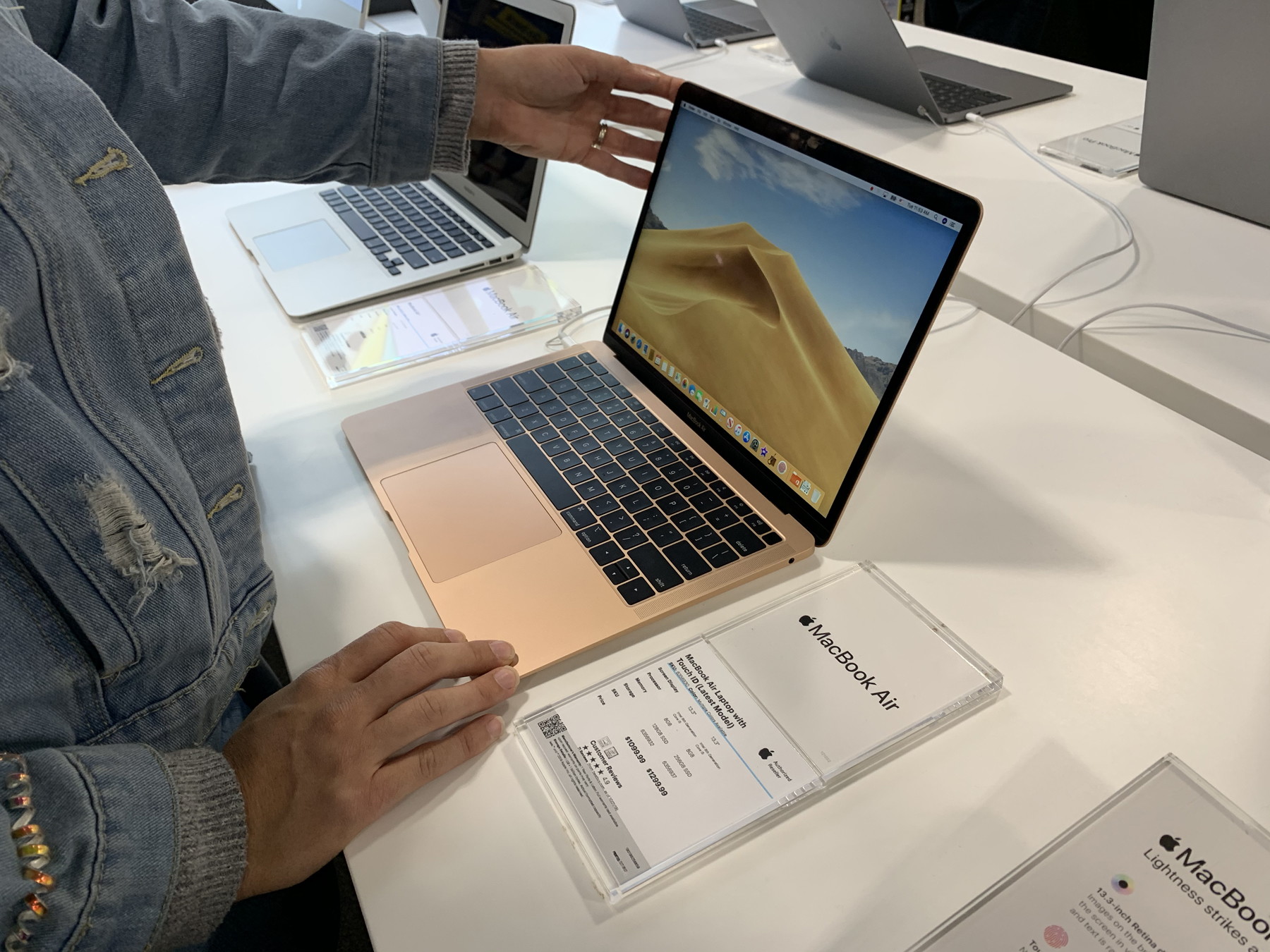 Best Buy is a great place to score a MacBook Air. For the past two years, they've offered discounts up to 20% off and in 2019, it's more like 22%off!
TIP: Jump on the 20% off $100 iTunes gift cards!
11. Save up to 40% on large appliances like refrigerators, washer and dryers and dishwashers.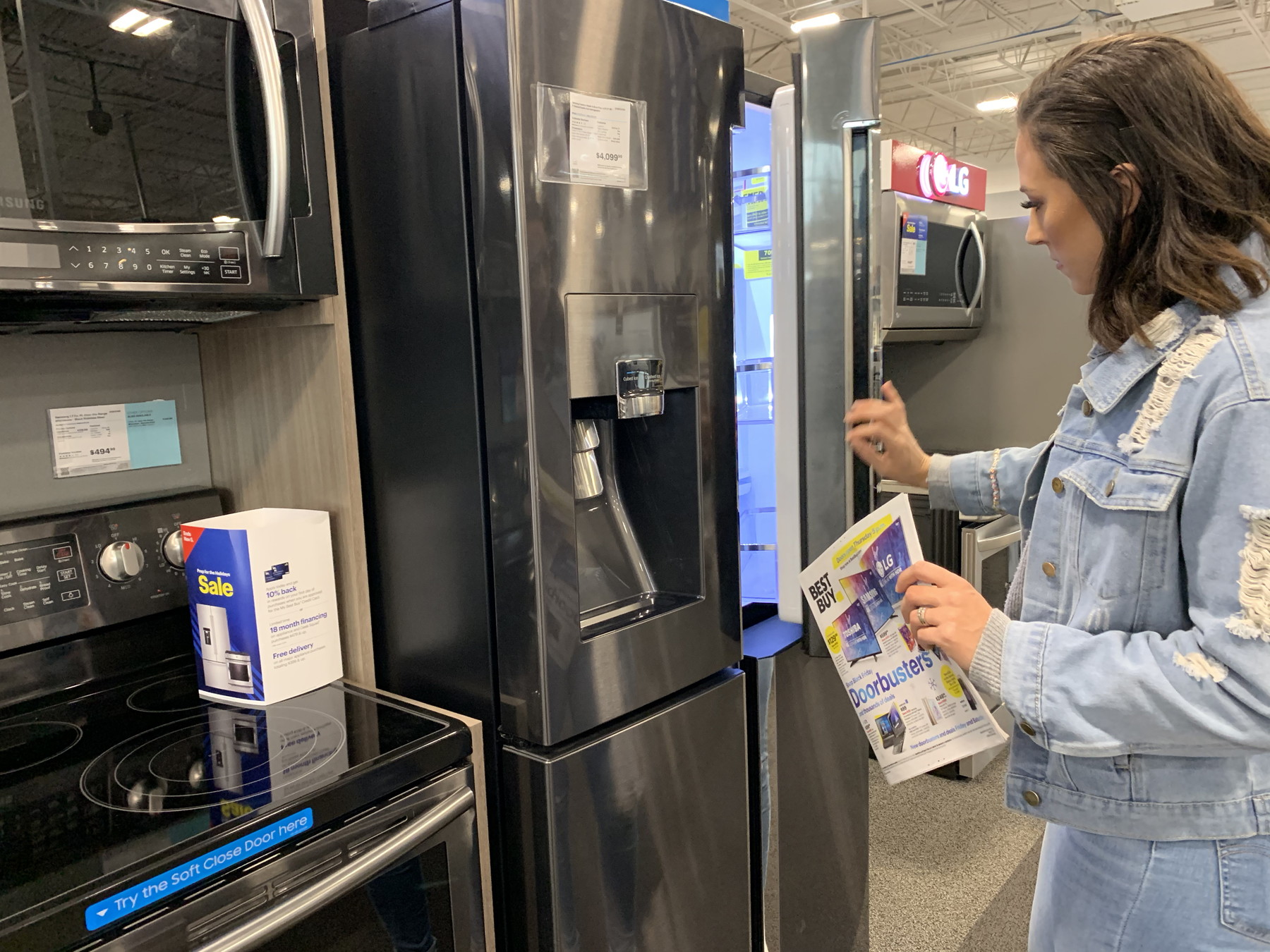 Best Buy is a good place to look for a deal on large appliances during Black Friday.
Not only can they compete with Home Depot's 2019 Black Friday deal of "up to 40% off select large appliances," you can also shop Best Buy's deals early — right when the ad drops the first week of November.
If you don't want to be in stores on Black Friday trying to shop for a dishwasher, Best Buy is the way to go.
Resources & Links Mentioned:
27 Best Buy Hacks That'll Save You Hundreds on Electronics
Top 47 Costco Holiday Toy Deals 2019
8 Little-Known Ways to Save on Apple Products