Have questions about shopping at Best Buy? Need all the Best Buy coupons? We've got you!
In fact, you're gonna learn how to shop Best Buy on Black Friday, how to use the Best Buy Trade-In program, how to score the best deals on electronics and when the best time to shop is!
1.

Best Buy Black Friday TV deals are worth your time.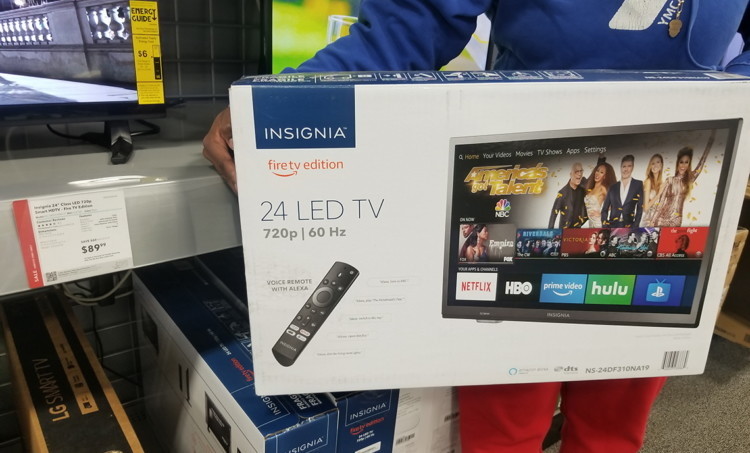 The deepest savings Best Buy offered on a TV last year was for the Toshiba 43″ LED 2160p Smart 4K UHD TV with HDR Fire TV for $129.99 (reg. $329.99).
This 61% savings is significant when you compare it to the typical 25-30% savings on Best Buy TVs during Black Friday.
Go into the store and snatch up anything in the 40-60% off range.
If you just cannot go inside the store on Black Friday, you can expect to get 25-30% savings on TVs online. Download the KCL app and we will tell you when to shop for the best deals!
TIP: When you see "Only at Best Buy," on a TV brand like Toshiba, Samsung or LG, it means the TV was made for Best Buy to sell on Black Friday. These are typically stripped-down versions of more expensive TVs these brands sell.
2. Gather your old electronics now, because Best Buy Trade-In is where it's at!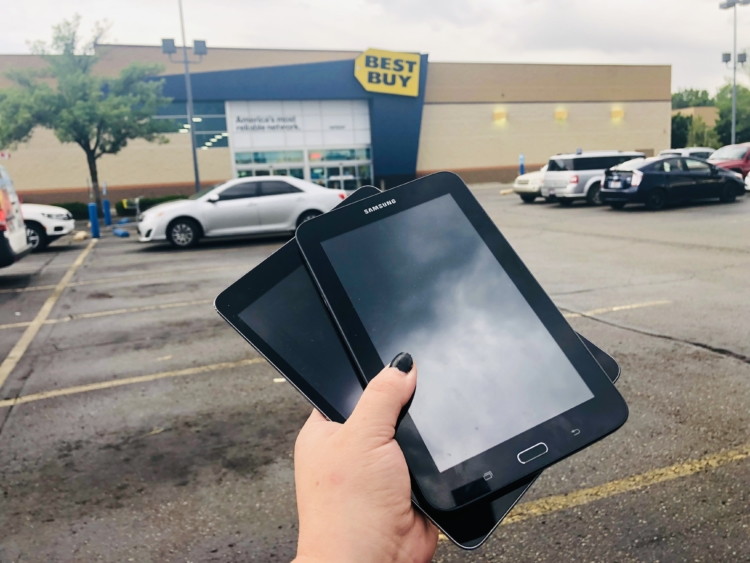 Before you replace your old stuff with new, check to see if it's worth a Best Buy gift card.
With Best Buy's Trade-In program, I got $120 for my old iPad. Not too shabby for something that's been collecting dust for almost a year!
Take in your old phones, smartwatches, video games, tablets, or send them through the mail — they'll even cover the cost of shipping.
Don't forget, even Best Buy Laptop Trade-In is a thing! So if you've got one collecting dust, now's your chance!
Then turn around and stack your Best Buy Trade-In gift card with a Best Buy coupon to get an even better deal!
If your item doesn't qualify for a Best Buy Trade-In then check out these 8 surprising places that'll give you money for your old electronics.
TIP: Want a Best Buy gift card discount? Save 5% instantly by purchasing a discounted Best Buy gift card through Gift Card Granny or Raise.
3. Get refurbished or previously owned items up to 60% off in-store or online in the
Best Buy Outlet
.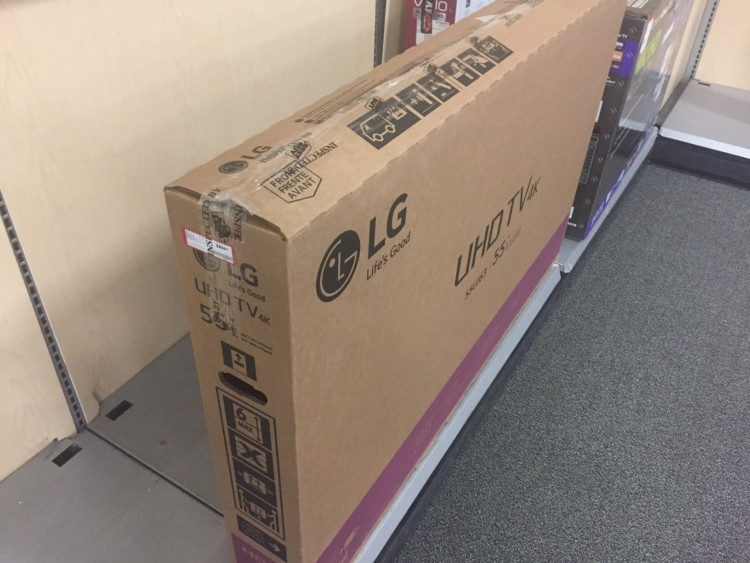 This is hands-down the best way to score a discount at Best Buy. Open-box items and Best Buy Outlet items are guaranteed to work properly, covered under warranty, and can be returned or exchanged.
I found this 43″ Insignia LED 4K TV marked down from $399 to $276 because the box was previously opened!
They even have an "Open-Box Apple" section online to get previously opened (and normally spendy) Apple products at a discount.
There are five physical outlet locations, but you can score the best selection online or in-store. Many items are pick up in-store only, so be aware before you purchase. Just look for this red "Open Box" tag. They will be spread throughout the store in an item's regular department. There's no clearance section to dig through.
4. Shop the Outlet's "
Over 50% Off
" section for gadgets, accessories, remotes and cords.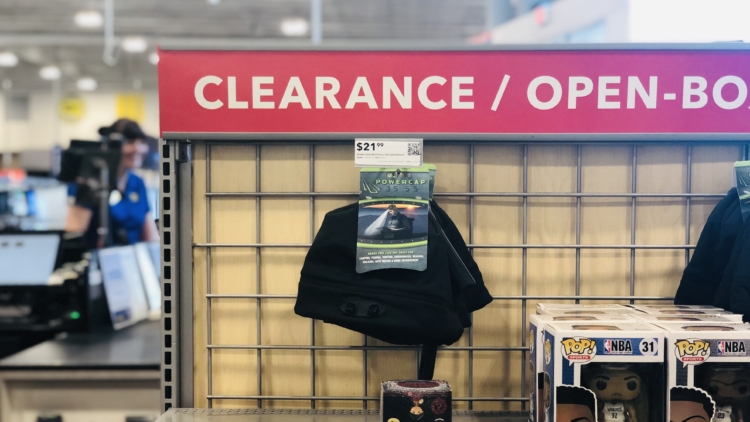 The "Over 50% off" section has a pretty decent selection of cords, gadgets, remotes and headphones for bargain hunters. You can search for these items when you shop online, too!
We found a Samsung Galaxy 4G phone marked down to $67.99 from $149.99. It's also an easy place to find gifts like $3.99 earbuds.
Since you can use gift cards in the outlet, it's a good way to put that Best Buy Trade-In gift card to use!
5. Ask for 25% off a floor model TV or kitchen appliance.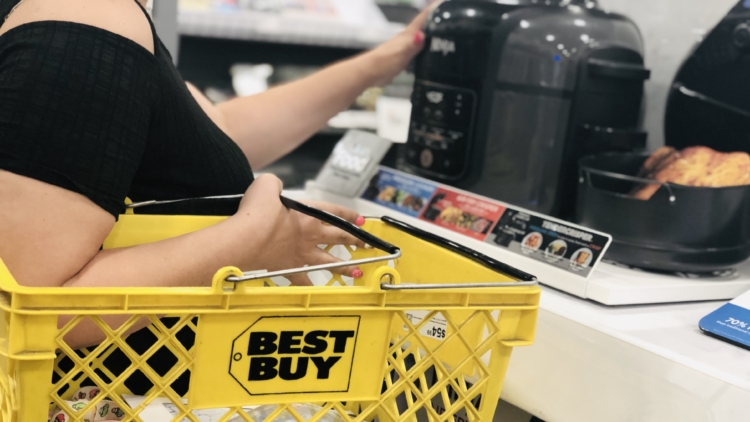 TVs are constantly being replaced in-store with bigger and better models. Ask for an extra 25% discount when purchasing a floor-model TV.
You'll have better luck if the floor model is already for sale (like a red "Open Box" tag signals) because it means they're ready to get that thing outta there.
Start negotiating high at 25%, but know the real discount may be closer to an additional 10% off.
TIP: Stack the discount with a gift card from your Best Buy Trade-In for an even better deal!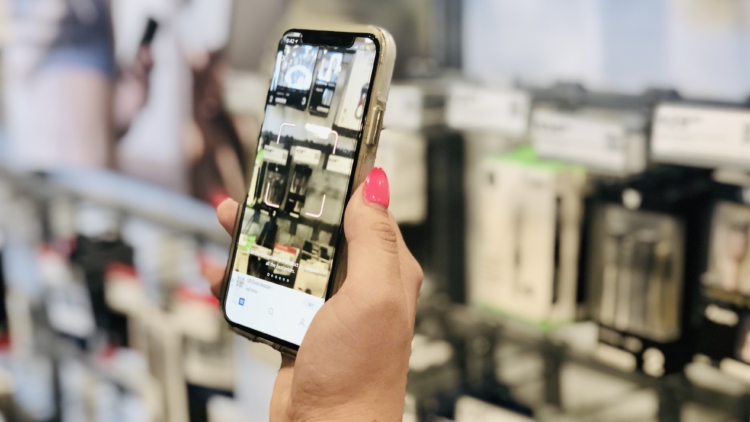 We LOVE Best Buy's price match policy, which goes 360days a year (every day except Thanksgiving day through Cyber Monday).
Not only will stores match their own online prices, they'll also price match their biggest competitors including Amazon, Target, Walmart, Crutchfield, Dell, HP, NewEgg (which, by the way, routinely beats Amazon's prices on electronics!), TigerDirect and BHphotovideo.com.
They'll even price match warehouse stores like Costco if it's a local retail competitor.
Just use the scanning feature on a price comparison app like ShopSavvy to see who has the best price on whatever you want, then ask Best Buy to match it (but remember that you can't price match + use a coupon!).
TIP: If you're shopping online, call 1-888-BEST BUY (1-888-237-8289) to request a price match. And be ready to verify the competitor's price over the phone.
7. Ask for a discount in-store if you're buying accessories with your big-ticket item.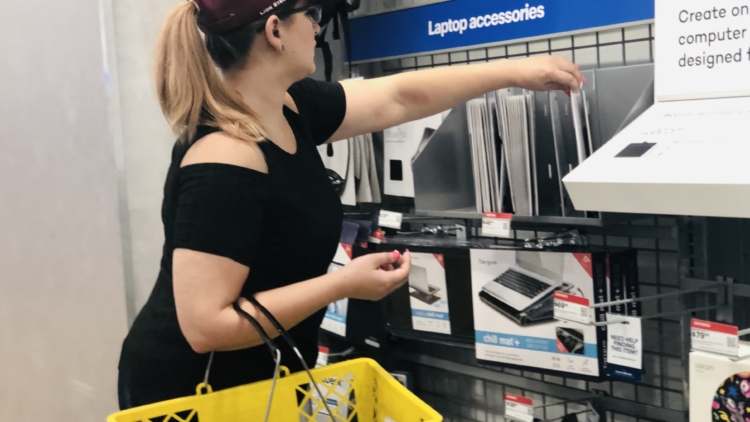 Let's say you're buying a camera and the associate is showing you all the bells and whistles with various lenses, storage bags, tripods and memory cards.
Once you have a substantial stack, ask if you can have $100 off if you purchase it all together as a custom bundle (start at $100, and negotiate down from there, depending on your total).
Associates will generally ask a manager for permission if the deal seems reasonable.
You'll have better luck during the last two days of the month when employees are trying to meet monthly sales quotas, if you're negotiating on more expensive models and if you can find items in an already-open box.
8. The Best Buy employee discount means that they pay 5% above Best Buy's cost for items. That's it!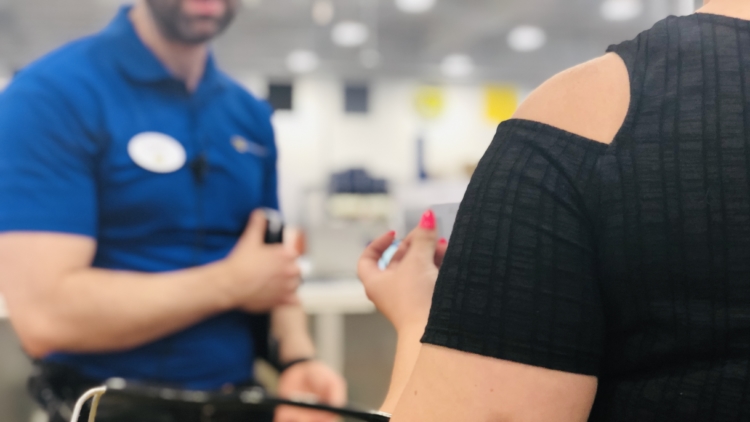 The Best Buy employee discount is seriously the most awesome one in the industry. Employees pay cost + 5%. "Cost" is what Best Buy pays the manufacturer. Depending on the item, the markup can be significant — think 50% or more!
You won't be able to get some of your big-ticket items, like Apple, Xbox or most computers, but you'll get the discount on all accessories and anything that is Best Buy brand, like Insignia.
Some folks stick around part-time for years, just to keep this generous perk.
9. Buy a smart printer and get 10% off printer ink. Forever.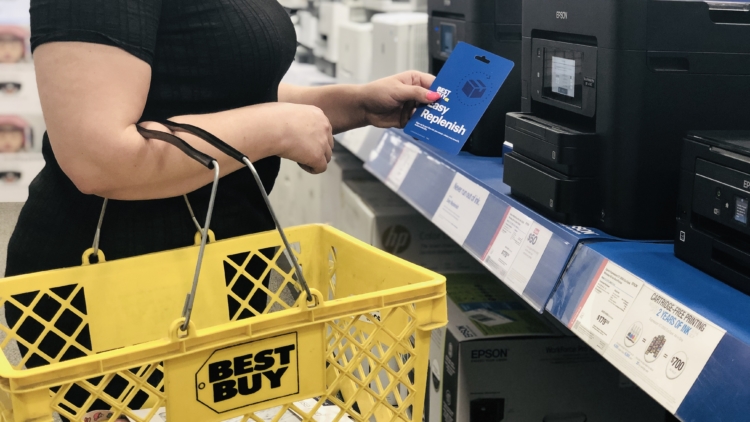 Order a compatible printer and then sign up for the free Best Buy Easy Replenishment program.
The printer will recognize when it's running low on ink and automatically order more from Best Buy (with a 10% discount and free shipping). Enrollment is free, and you can cancel anytime if you want your printer to stop automatically ordering more!
If your old printer isn't up to par then consider trading it in via the Best Buy Trade-In program to earn money toward your new smart printer!
Check out all of the best printer deals on our Printer Deals page!
10. Get 2% back on your purchases with
My Best Buy
rewards program.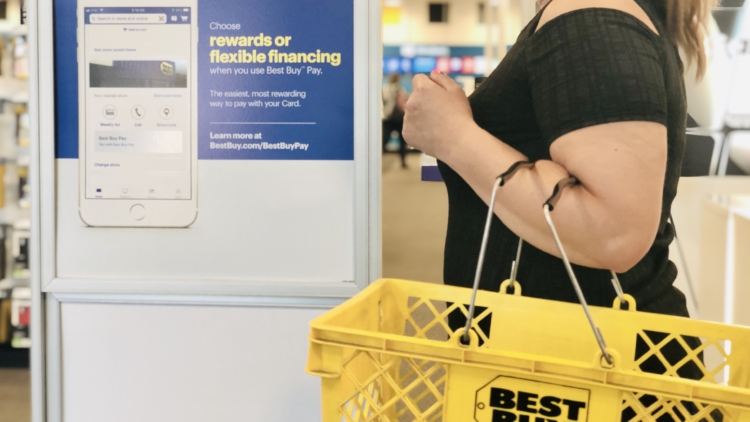 To start, you'll earn 0.5 points for every dollar you spend, and once you earn 250 points (or spend $500), you can cash it in for a $5.00 Best Buy coupon. You'll also get access to exclusive members-only deals.
The free rewards program is tiered, so the more you spend in a calendar year, the more points you'll earn per dollar spent.
For example, if you spend $1,500 in one calendar year, you'll earn Elite status and start earning 1 point per dollar spent (earning $5 after spending just $250). You'll reach Elite Plus and earn 1.25 points per $1 spent once you spend $3,500 in a year (and earn $5 for every $200 you spend). Plus, get free shipping.
Earn points faster by completing product reviews! For every purchased-product review you write, you'll earn 25 points. You may earn up to 200 points (for up to eight reviews) per calendar year.
TIP: Earn points faster by adding everyone from your household to the same rewards account.
11. Get 2% cash back + instant-cash discounts using
Ibotta
.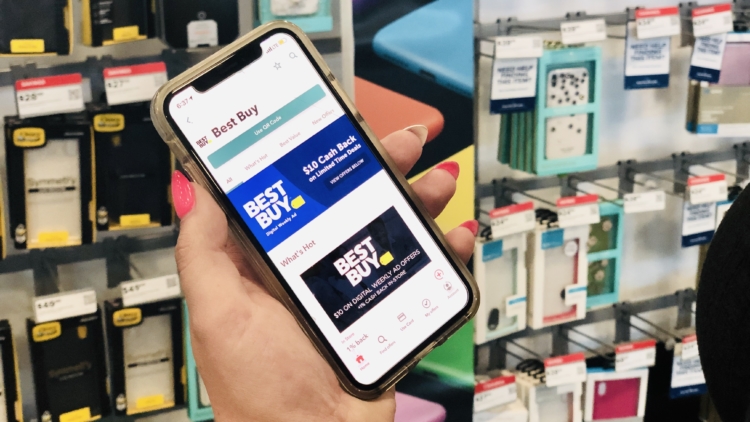 Ibotta isn't just for groceries, folks! Ibotta is a savings app which you download on your phone. When you make certain purchases, Ibotta credits your account with money back. When you hit $20.00 you can cash out via PayPal, Venmo or Ibotta pay.
When I checked my trusty Ibotta app today, I could score 2% cash back at Best Buy, plus $10 cash back on an HP printer or an August Smart Lock or Doorbell Cam.
12. Use
Best Buy's app
to read reviews while shopping in-store.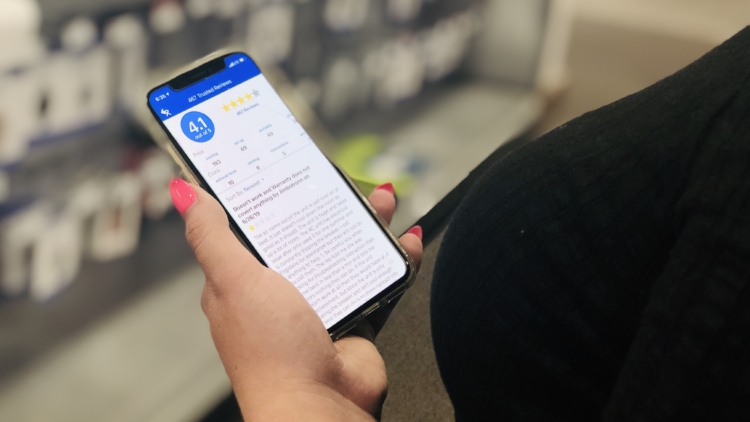 Most folks rely heavily on online reviews for valid feedback before making a spendy purchase.
The Best Buy app makes it easy to read reviews on whatever you're looking at in-store or online.
13. Follow
Best Buy Deals
on
Twitter
for "Deal of the Day" alerts.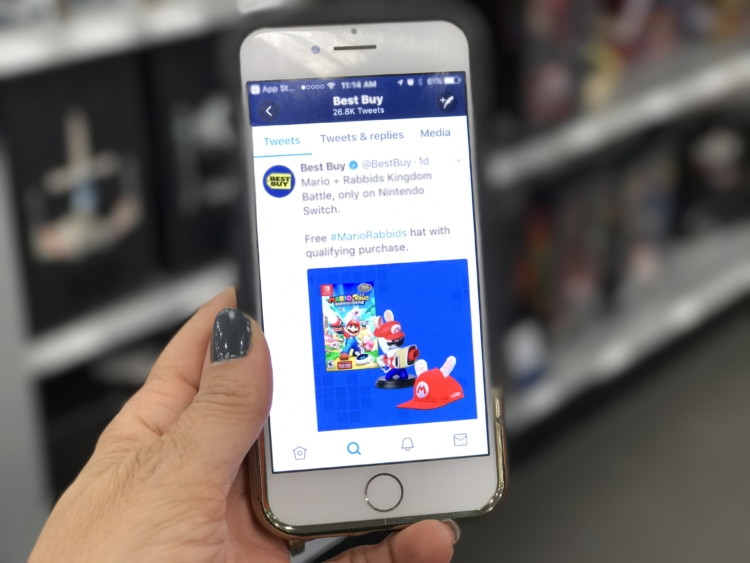 Best Buy blasts their "Deal of the Day" on their Best Buy Deals Twitter page. You'll see everything from phones to vacuums to TVs and more.
14. Sign up for emails to get notified of 4-Hour Flash Sales.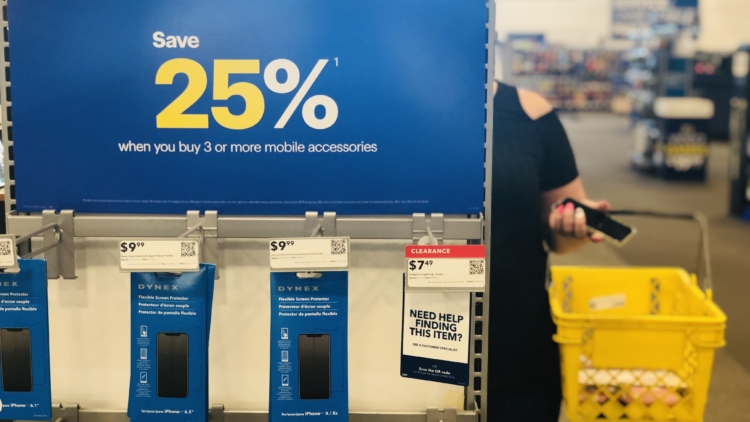 These deals go quick, and you'll miss out if you don't snag what you want within four hours.
15. Check Best Buy's
Hottest Deals
page for items marked 40-50% off.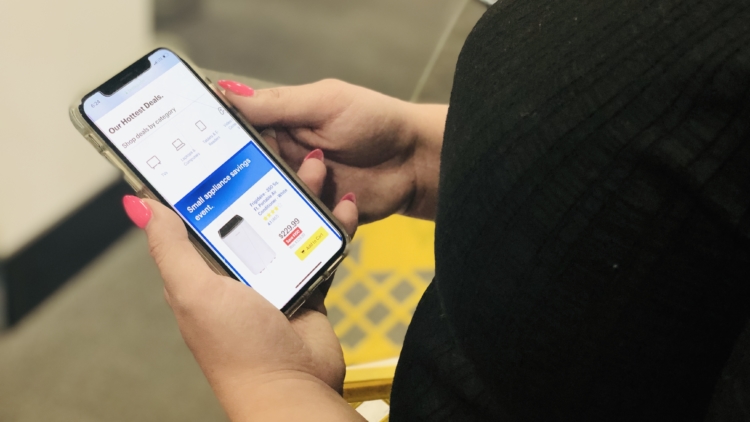 Best Buy will match their online prices, so be sure to check out their Hottest Deals page before pulling the trigger on an in-store purchase.
We just saw the Amazon Echo marked down from $179 to $99, and Beats by Dre headphones discounted from $379 to $199.
16. Download the
Krazy Coupon Lady app
for the most up-to-date deal scenarios and Best Buy coupons.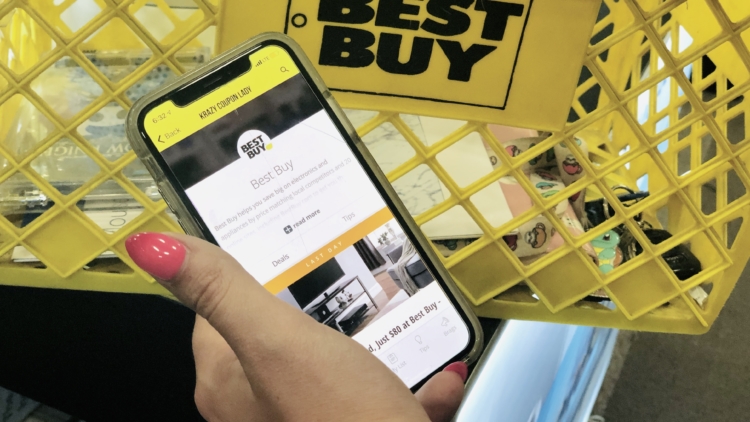 If you don't have time to follow all of Best Buy's deal pages (who does?), then let us! We'll give you all the info in one place so that you never miss a Best Buy coupon, deal or flash sale. Set it up like this:
Open the app and click the star at the bottom labeled "stores"

Scroll through until you find Best Buy, then click the gray star next to it

Whenever you scroll through your news feed on the app you'll get Best Buy coupons and deals front and center!
17. Pick up your Best Buy online orders in-store to avoid shipping fees.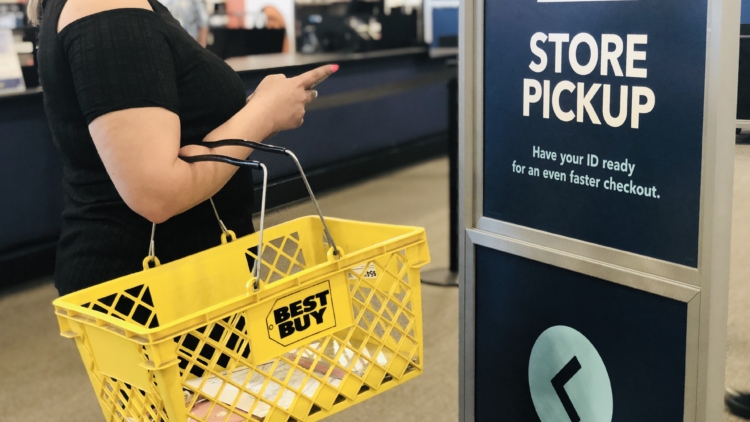 Hate paying shipping fees? We do, too. But if your Best Buy online order is under $35.00 and doesn't qualify for free shipping, just have it shipped to your local Best Buy to pick it up.
18. Get a Best Buy student discount with a valid .edu email address.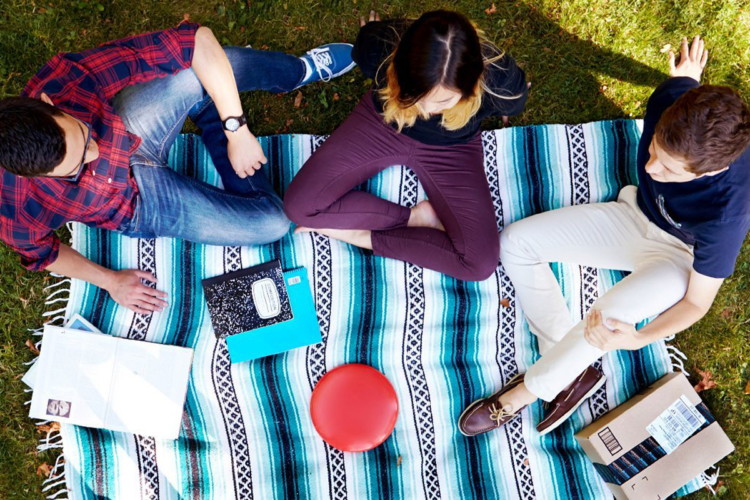 College students get instant year-round savings with the Best Buy Student Discount. Save $125 on a computer, $60 on a printer or 40% on desktop necessities like keyboards or a mouse.
Just sign up for student deals while creating a Best Buy account to get extra Best Buy coupons and codes emailed right to you. Or text STUDENTDEALS to 332211 to get a text to sign up.
19. Shop through
UPromise and
get 1% cash back added to your college savings account.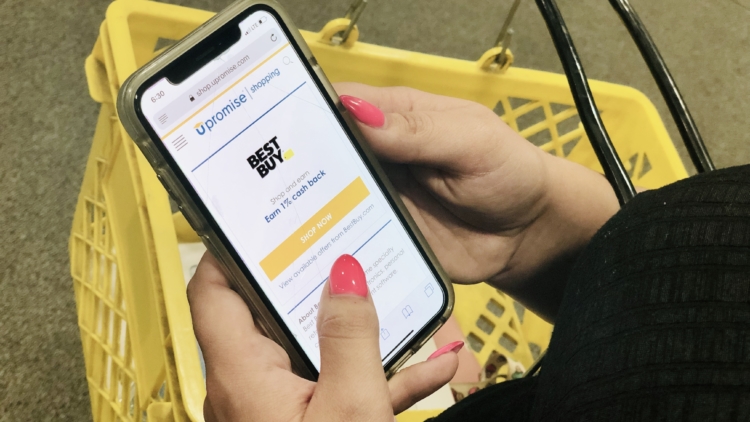 You've heard us talk about UPromise before, and if you're saving for college expenses, this is a great tool to use when shopping at a big-ticket-item store like Best Buy.
You may feel less guilty buying that giant TV knowing 1% of the price is actually going to help your kiddo head to college.
20. Sign up for
Paribus
to get automatic price adjustments.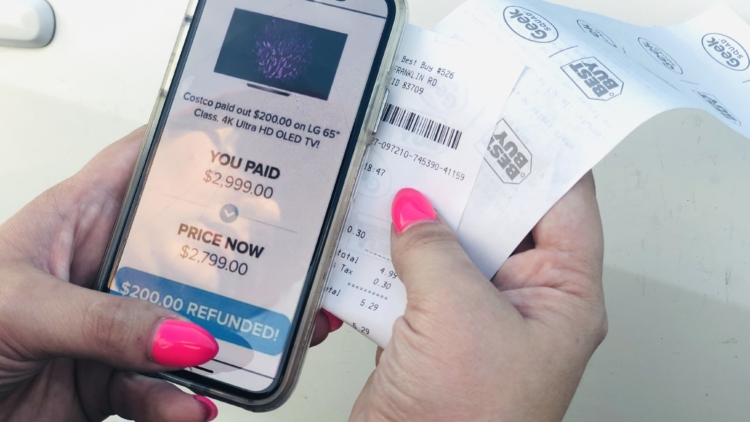 Paribus will scour your inbox for receipts (so opt for an emailed receipt). If a purchase goes on sale after you buy it, Paribus will get the price adjustment for you. For free.
Paribus compensates us when you sign up for Paribus using the links we provided.
21. Use your American Express or Citi credit card points like cash.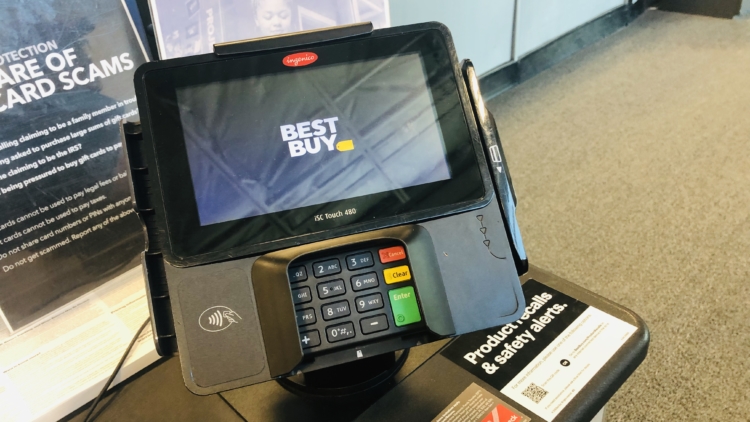 If you have an American Express® Membership Rewards card or a Citi ThankYou® Rewards card, you can use your credit card points to pay at Best Buy.
Just choose how many points you'd like to apply to your purchase at checkout. Applied points will show up as a credit on your next card statement.
22. Earn 10% cash back on your first
Best Buy credit card
purchase.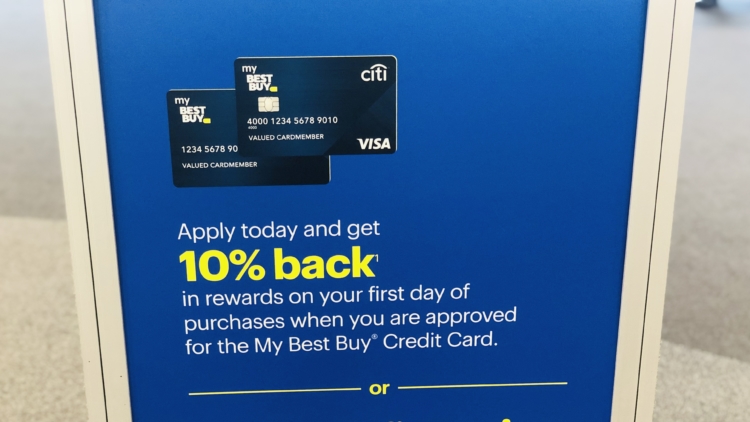 Then get 5% cash back on all Best Buy purchases following that (6% cash back for Elite members).
Plus, 1-3% back in rewards on purchases outside Best Buy.
23. Purchase your computer or tablet online to get $50-$100 off
Geek Squad support
.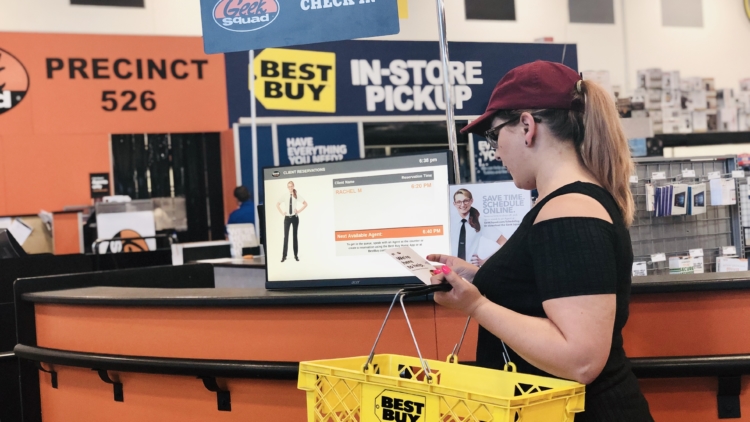 Purchase a non-Apple laptop, desktop computer, or tablet online and get $50-$100 off your Geek Squad support plan. This is like getting a huge Best Buy coupon just for tech support!
24. Price tags with a red bar are temporary markdowns.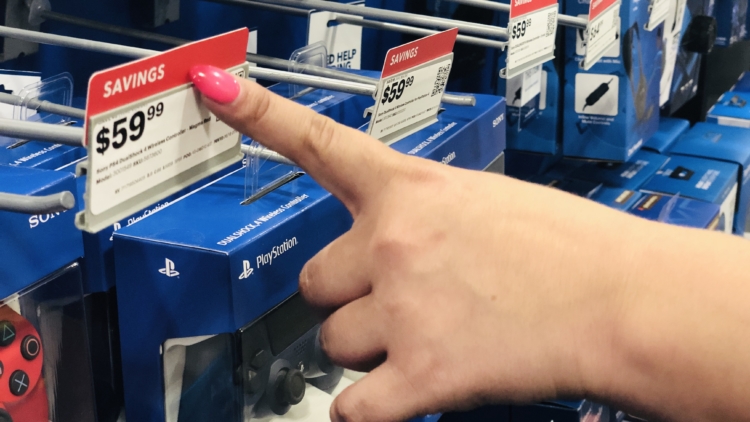 These are Limited Time Only, so if you want it, grab it before it's gone.
25. Shop on Sunday to get the best selection and price.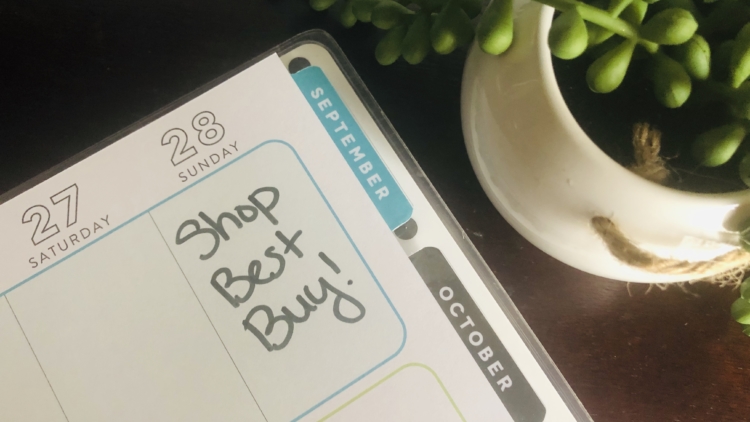 Flyers with sale prices come out Sunday for Best Buy and their local competitors.
So, not only can you score the best prices and widest selection at Best Buy on Sunday when the sales start, you can ask Best Buy to match any competitor's sale price too.
26. Stay on point by categorizing gift ideas by price or recipient on
bestbuy.com
.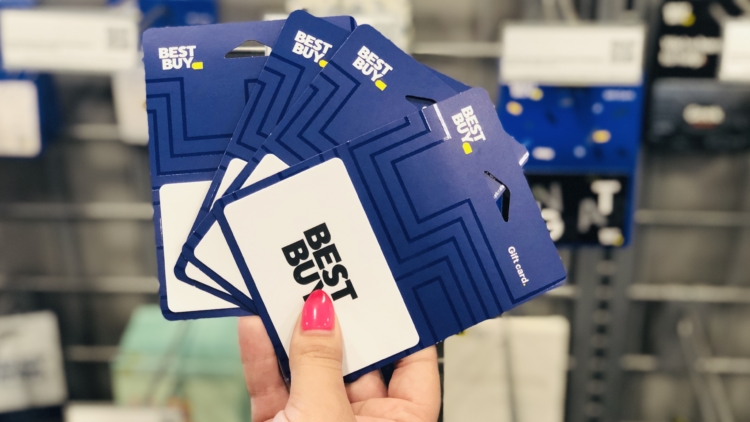 As someone with a huge family, I'm constantly buying gifts for people of all ages and interests, which means I'm always searching for gifts within my budget.
Being able to categorize gift ideas based on gender, age, and price makes it easy for me to get something cool while spending what I want. The free two-day shipping (on orders over $35) helps too!
27. Sign up for the
Gamer's Club Unlocked
to save 20% on new games.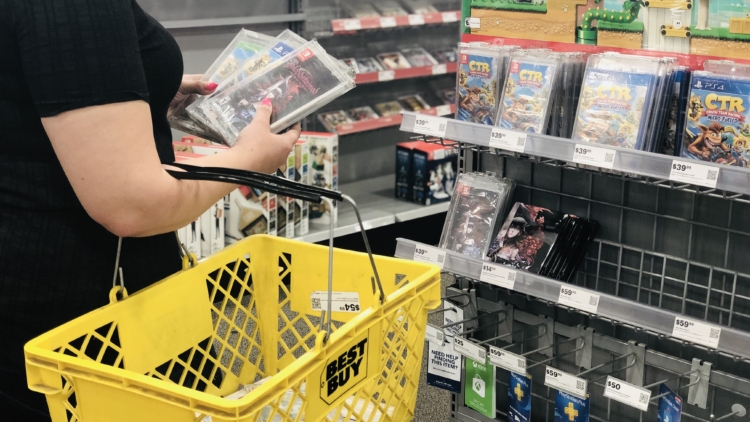 Anyone with a My Best Buy rewards account gets a Gamer's Club membership, but serious gamers can pay $30 more to get an upgraded Gamer's Club Unlocked membership to get two years of the following:
20% off new games, and 10% off pre-owned games

10% Best Buy trade-in bonus

Coupons like Buy 2 Get 1 Free on Pre-Owned Games
Buying just five new games within a two-year period (priced at least $30/each before discount) will make the membership price worth it.
And that's if you don't even take advantage of the rest of those discounts! Check out the comparison chart between the free and upgraded memberships to see if it's worth it to you.
Here's a list of some of those links we covered: